CHAMPAIGN — The perpetual smile on Giorgi Bezhanishvili's face falters ever so slightly when he describes the first thought he had when he visited Rustavi, Georgia, in mid-May. The Illinois sophomore hadn't returned to his hometown in four years.
The city and circumstances he returned to were all too familiar, though. Rustavi was a major industrial center of the Soviet era, and the early 1990s fall of the Soviet Union was mirrored in the Georgian city. Economic collapse that now, more than 20 years later, the region is still fighting.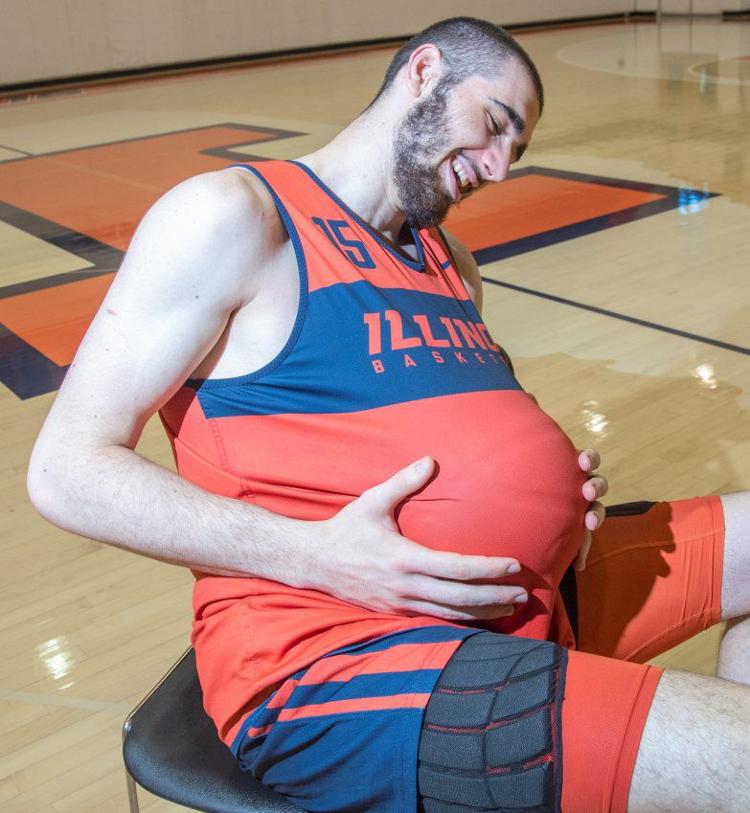 "Nothing has really changed," Bezhanishvili said. "That was a little bit, not negative, but I would have hoped that things had changed and gotten better. Not a lot of things have changed in a positive way, and that's bothering me a little bit. That's why I have a goal that once I make it to the level by myself where I could help and provide for people there and try to improve the place, that would be really great."
Bezhanishvili lights back up when describing his week-and-a-half in Georgia, though. He spent time with his grandparents, caught up with old friends he knew before moving to Vienna at 14 years old and, of course, spent plenty of time in the gym.
Basketball ultimately proved to be Bezhanishvili's path out of Georgia and has turned into the avenue he hopes will enable him to help his homeland. He spent the bulk of his time in Rustavi working with as many different teams and players as possible.
"It was great giving back there because from my hometown — from Rustavi — I'm the first one to make it this far athletic-wise with basketball," Bezhanishvili said. "Nobody has ever made it this far. For all those kids now, they have a hope that they can make it."
Bezhanishvili said he was in the gym every single day. He watched multiple practices by different coaches and pitched in on the court teaching drills and skills. Post-practice was the opportunity for the Georgian players to ask Bezhanishvili anything and his opportunity to dole out advice.
"I told them always to give their best and when they get tired, not to just quit and go home or whatever but to keep working and keep getting better and get out of the comfort zone," Bezhanishvili said. "That was my main message to them — get out of the comfort zone and just keep working and keep grinding. I told them, 'If I made it, why wouldn't you make it?'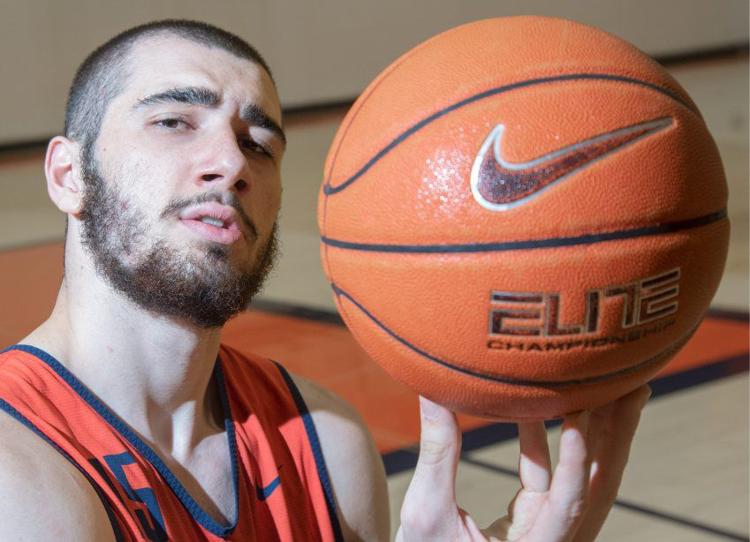 "I feel like that was really good for them, but at the same time, it was really good for me. I see them working there, and I'm here. I should never, ever stop. I should keep working even more. We have everything here."
Georgia got a boost on the biggest basketball stage on June 20 when 19-year-old Goga Bitadze — wearing a Georgian flag-inspired bow tie — was selected in the first round by Indiana Pacers with the No. 18 pick in the NBA draft. Bitadze will be just the sixth Georgian to play in the NBA, joining Zaza Pachulia (2004-present), Tornike Shengelia (2013-14), Vladimir Stepania (1999-2004), Jake Tsakalidis (2001-07) and Nikoloz Tskitishvili (2003-06).
Bezhanishvili played against Bitadze two or three times every year between the ages of 10 and 14. Then Bezhanishvili moved to Vienna and Bitadze to Serbia.
"We don't really know each other like that because we went two separate ways, but I'm really, really proud that another Georgian made it to the NBA," Bezhanishvili said. "There's not a lot of Georgians that have made it. I always look back to Georgia and all those kids, and those kids have more hope now. They think they can make it to the NBA.
"I'm just proud of him and wish him really good luck. He hasn't seen American basketball yet. I experienced a little bit of high school and college now. I really hope he can adjust really well right away to the NBA. It's not easy — it's the best league in world — but he's a great guy and he's really motivated. I have heard it from multiple different guys he's a really hard worker."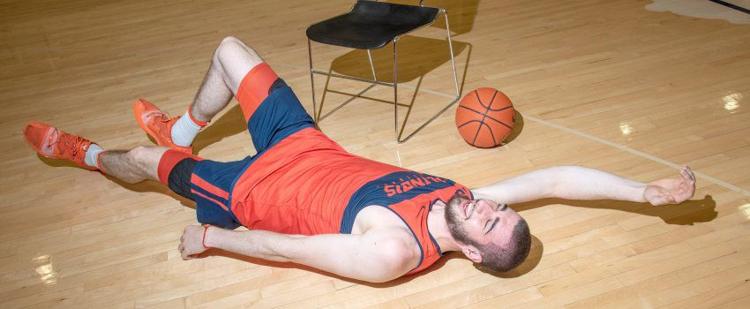 Bezhanishvili put in some hard work of his own during his freshman season at Illinois. The 6-foot-9, 235-pound forward finished third on the Illini in scoring at 12.5 points per game — the fifth-best scoring average by a freshman in program history. Bezhanishvili also broke Deon Thomas' 29-year-old single-game freshman scoring record with 35 points (on 14-of-18 shooting) in Illinois' Feb. 9 win against Rutgers.
Bezhanishvili's success has struck a chord with the people he knows both in Vienna and Rustavi.
"They are just really proud — really, really proud," he said. "I always used to say whenever we played back home that I would be playing in the U.S. one day. Nobody would really, really believe it, honestly. I would say it, and everybody would laugh. Now, me really playing here at a high level — I didn't play bad, I played pretty well — and now them seeing this they're really proud.
"Now they believe I can do a lot more because they are proud of what I achieved without a lot of help. They just help me and keep motivating me and keep telling me I have to work and get better and give my best all the time."