Sunday special | Impact of coronavirus on sports, part XIII
The area sports world is still on hiatus because of the global health threat caused by the coronavirus pandemic. As he will until the crisis subsides, sports editor Matt Daniels spent the week telling the stories of those affected by the pandemic in a variety of ways.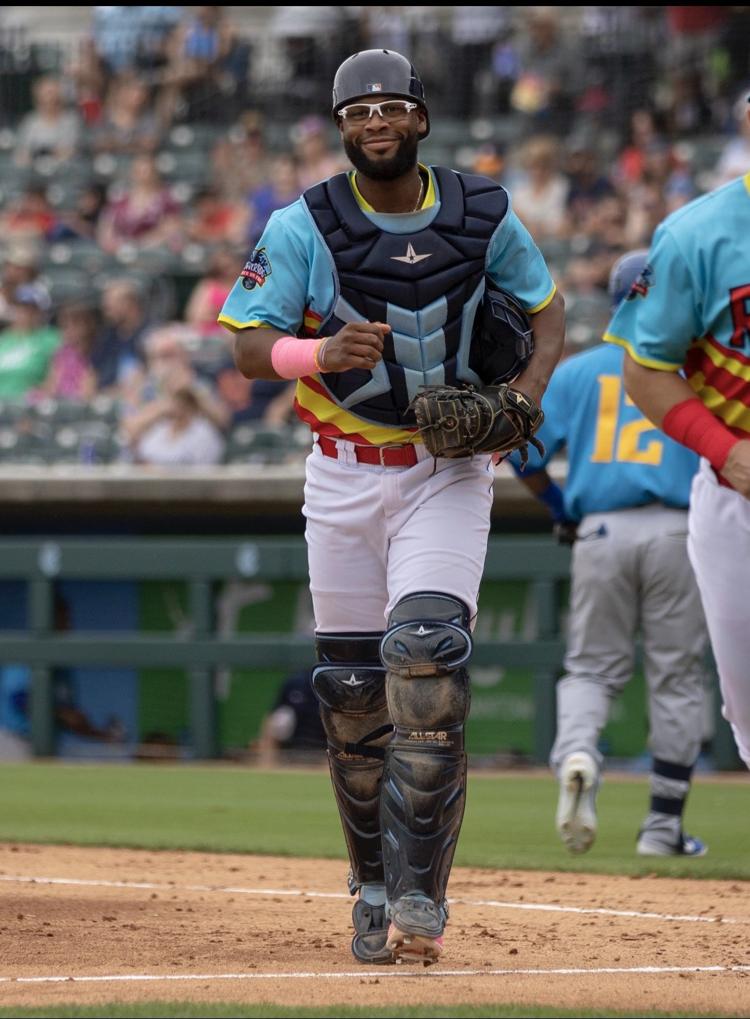 The minor-league baseball player waiting to play again: 'The grind is real, but I love what I do'
Chuckie Robinson has spent most of the past three months in Texas.
Which is where the 2013 Danville graduate figured he would be.
He just figured he would have played in plenty of baseball games by this point on the calendar.
The 25-year-old catcher, though, is like every other pro baseball player in the country right now.
Waiting. Waiting. And waiting some more since the season hasn't started because of the coronavirus pandemic.
"It is strange not playing baseball during these months," said Robinson, a catcher in the Houston Astros' organization. "I have played baseball every summer since I was 4 years old. Baseball is what I do, and I cannot wait to get back to it."
Robinson has steadily worked his way up through the minor leagues since the Astros drafted him in the 21st round of the 2016 MLB draft, playing last season in Class AA for the Corpus Christi Hooks.
He hit .217 with seven home runs and 36 RBI in his first full season in AA after stops in 2018 with the Buies Creek Astros (Class A advanced) in the Carolina League, in 2017 with the Quad City Bandits (Class A) in the Midwest League and in 2016 with the Tri-City ValleyCats (Class A short-season) in the New York-Penn League.
Robinson was at the Astros' spring training facility in West Palm Beach, Fla., on March 12 when he found out his upcoming season would feature a significant pause.
"At first, I was a little confused," he said. "Everything with the virus was so unknown, and I thought, if anything, we would only be away from ball a month or so. As you can see, I was not right at all about that."
Robinson said he wasn't sure if he would have started the season in AAA with the Round Rock Express or stayed in AA with Corpus Christi. But he was pleased about how his offseason had gone after playing winter ball in Australia.
"Spring training was going well," Robinson said, "and I was feeling better than ever."
Robinson, The News-Gazette's All-Area Player of the Year in 2012 who went on to play three seasons in college at Southern Mississippi, has lived in both Corpus Christi and San Antonio during the past three months, with San Antonio his home base for now.
"While in Corpus, I was able to go to a public park and hit off the tee into a backstop and throw with a former teammate," Robinson said. "I have all the resources I need to train in San Antonio as far as baseball goes. I took a week off when I first got into Corpus, and have been training the whole time in hope that the season will start back up."
Robinson said money hasn't been an issue during the pandemic, and he wasn't among the hundreds of minor-league players who were released in late May by various organizations.
"I have been fortunate enough to be receiving checks, so financially, things are fine," he said. "It is a grind being a minor-league, but if you are frugal and know your cost of living, it is not a problem. It's never good when you hear that a fellow ball player has lost their job, but that is part of the business. With that being said, it gives me even more reason to work my butt off and stay in the game as long as I possibly can."
Getting a chance to compete in the Astros' major-league camp in 2019 gave Robinson a first-hand look at what his future could entail.
"Being able to hang around, practice and play alongside those guys let me know that I belong," Robinson said. "By being in camp, I was able to learn how to approach the game and get a small taste of what it is like to be in the bigs. The grind is real, but I love what I do. When I make my major-league debut, it will mean the world to me. I have wanted to be a big leaguer since I started playing this game. As long as I continue to work and trust in the Lord, I know I will be successful."
Success has followed Robinson on the baseball diamond for most of his life. From youth leagues to the high school level to college and now in the minor leagues. At every stop on his baseball journey, his hometown — where he helped lead Danville High School to a Class 3A super-sectional appearance in 2012 — remains near to his heart. He spends about three months each offseason back in Danville.
"To represent Danville means the world to me," Robinson said. "My community has been behind me since the beginning, and I am proud to be from Danville."
Even more than that, he's proud to be a Black man. Watching all the racial unrest and peaceful protests in the United States that have come about in the last four weeks after the killing of George Floyd by a Minneapolis police officer on Memorial Day leaves Robinson feeling cautiously optimistic about race relations moving forward.
"Racism exists, and it has been ignored far too long," Robinson said. "As a young Black man, I feel for every person of color in this country. All men are created equal, and we all should be treated equal as well, but that is not the world we live in unfortunately. Many events have been brought into the light in the past few weeks, and I hope in time that change will happen. I know it will not happen overnight, but if we keep acknowledging it as well as do our best as a country to come together and bring awareness to it, then I believe that we can overcome."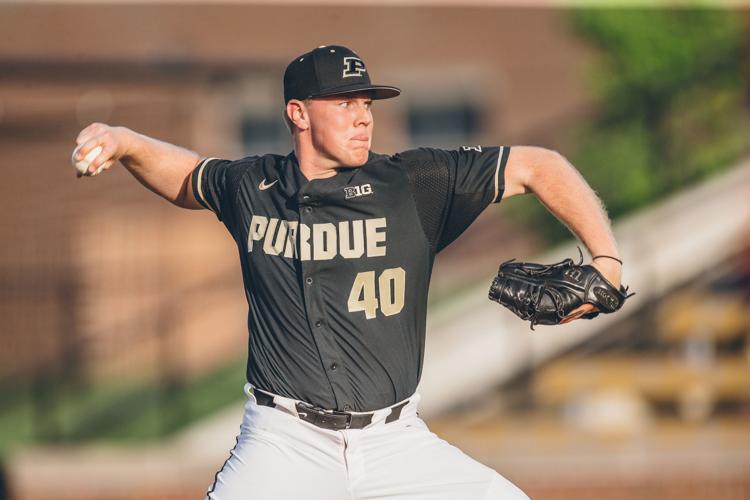 The college baseball player:
'I am glad of what I accomplished'
Four years ago, Dalton Parker had a decision to make.
Possibly pursue a pro baseball career right out of high school or play Division I baseball in college.
Parker, a 6-foot-4, 225-pound right-handed pitcher from St. Joseph-Ogden who won The News-Gazette's All-Area Player of the Year accolade in 2016 by posting a sparkling 11-1 record with a 0.63 ERA to go with 156 strikeouts and only 15 walks in 78 innings pitched for the Class 2A state runner-up team, opted to play at Purdue.
Four years later, despite some struggles on the mound and despite his final season of competitive baseball ending prematurely because of the coronavirus pandemic, the 22-year-old Parker doesn't have any regrets.
"Going back to my senior year of high school, my family, my advisor and I decided on a number that would make it worth it to pass up on a college experience and the cost of a college degree," Parker said. "We decided that anything north of $300,000 would have been worth it, and I think that was a solid number at the time. I never have second-guessed my decision to attend Purdue, and I think that it was ultimately the best decision I could have made. You truly cannot put a price on the relationships, academics and memories I made while I was in West Lafayette."
This spring, however, presented another choice for Parker to make after he posted a 1-0 record with a 7.11 ERA in 6 1/3 innings pitched before Purdue's season, like every other college baseball program across the country, was canceled on March 12 in response to the pandemic. Stick around for another season at Purdue since the NCAA granted all spring sport athletes another season of eligibility or decide to move on from college baseball.
"I have decided it is in my best interest to not return to Purdue," Parker said. "I have nothing but great things to say about Purdue, and I will cherish my four years there for the rest of my life. My family and I just felt that it was time to move on and start a new chapter in my life — and that meant hanging up the cleats in order to do so."
Parker did earn his bachelor's degree in organizational leadership in May, and the son of Tammy and Tim Parker was a three-time academic All-Big Ten selection. He's in the process of planning for his future at the moment, which may include work on obtaining a master's degree, likely through online classes at the University of Illinois this fall.
While he seems at peace now with his decision to end his pitching career, it wasn't exactly an easy decision for Parker, who dealt with multiple coaching changes at Purdue and compiled an 8-6 career record with a 4.11 ERA in 49 career appearances. He committed to the Boilermakers when Doug Schreiber was the coach, then played his first three seasons under Mark Wasikowski after Schreiber resigned following the 2016 season and then spent the abbreviated 2020 season playing under Greg Goff after Wasikowski became the Oregon coach last June.
"Calling the coaches and telling my teammates that I wasn't planning on returning next year was by far one of the hardest moments I have had to encounter," said Parker, whose best season on the mound was in 2018 when he went 5-0 with a 3.21 ERA. "It was like saying good-bye to another family."
So by the time the shortened 2020 MLB draft took place earlier this month with only five rounds instead of the customary 40, Parker didn't sit and watch each pick.
"I never really put much thought into hearing my name called in this year's draft," Parker said. "It obviously would have been a dream come true for that to happen, but I had to also be realistic and have a backup plan if it didn't work out. I took each day as my last at Purdue and really tried to just succeed in my given role — and if a scout or club liked that, then great, we would potentially explore that route. My main concern going into the spring semester was leaving Purdue with a degree and being one of the first people in my entire family to have a college degree. I am glad of what I accomplished at Purdue, on and off the field."
The same sentiment holds true for Parker when he thinks back to his high school career at SJ-O. The Spartans put together a 126-21 record during Parker's four years in high school, winning four regional titles, three sectional titles and reaching the 2016 state tournament to become one of the state's most consistent 2A programs.
And despite how his final game in an SJ-O uniform ended with a 7-6 loss in extra innings to Reed-Custer in the state championship game, those experiences with SJ-O are ones Parker still cherishes.
"Losing the state championship game in 2016 will forever be ingrained into my brain," Parker said. "I don't even remember much about that game besides the final outcome. It was all a blur now that I think about it. I guess I was just really invested in the moment I dreamt of for years. We worked so hard to get there, and we felt as if we deserved to be there after dealing with heartbreak in years past. Our team camaraderie was second-to-none, and we were all best friends and brothers."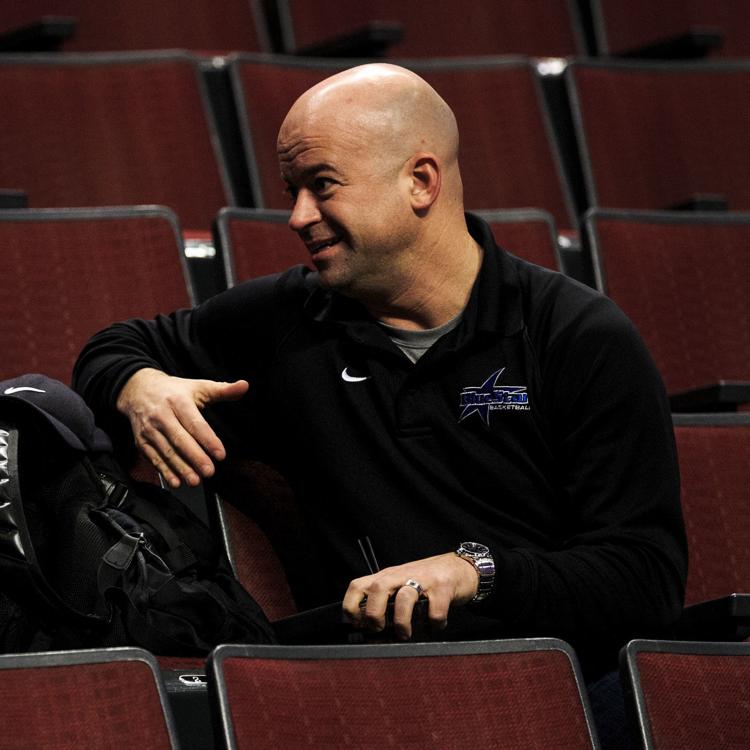 Normally, Chris Mennig is spending his spring traveling across the country to a variety of girls' basketball tournaments.
It's his job after all. The 45-year-old, who coached St. Thomas More girls' basketball to a 2014 Class 2A state title and then spent the past four seasons coaching the Urbana girls' basketball team before deciding to step down at the end of the season in February, is the vice president and national evaluator/event coordinator for United States Junior Nationals/Blue Star Basketball.
Except he wasn't traveling much in March, April and May, spending most of that time at home with his wife, Erika, and the couple's two children: 5-year-old Flynn and 3-year-old Alexa. The coronavirus pandemic put a halt to all the tournaments and events Mennig helps coordinate.
"I knew the pandemic was going to be an issue, but the youth sports world was going to want to compete," Mennig said. "Seeing that the virus was not as susceptible to the younger ages, I felt there was a likelihood that that age range would want to get out and be active sooner than others."
The last two weekends, however, have seen Mennig on site in Hiawatha, Iowa, at a USJN event featuring girls' basketball players competing again and playing games. Normally, USJN has roughly 45 events scheduled starting in late March going through the end of July, with a few more in September.
The organization is adapting its plans to the ever-evolving situation as states grapple with reopening plans and sports slowly start to filter into said plans.
"We are hopeful to be able to maybe get 20 events in by the end of July and have now started to book space in August and September each weekend," Mennig said. "We are just waiting on the NCAA vote of the possible addition of a viewing period window for Division I coaches to be able to go out during certain weekends."
The NCAA has put in-person recruiting on hold through July 31. For Mennig, who served as an assistant women's college basketball coach at Illinois under Theresa Grentz along with stops at Arizona State, Illinois State, St. Bonaventure and Brown, he understands the precarious nature both coaches and prospects are in right now amid the ongoing pandemic.
"There definitely is a sense of urgency for the Class of 2021 in particular," Mennig said. "My concern is that some are committing early just because they have an option in their hand, where it may not exactly be the best option they could have had presented to them if the circumstances were normal. But I also feel it is going the other way as well, as colleges are getting commitments from athletes that maybe they weren't excited about, but at least they have a roster spot completed for their team. For the athlete, having both club and high school coaches be advocates in communicating to college coaches on their behalf is crucial during this time."
Getting the chance to be back in the gym — even with masks and hand sanitizers now the norm — in June is a welcome relief for Menning. Especially after getting his fill of watching press conferences from different states the last few months in response to the pandemic.
"The day can't come soon enough where I can stop watching various state government press briefings," Mennig said with a laugh. "It is hard because as a coach you plan for the worst and hope for the best, and I have always tried to take the same mindset to our company. The difference is now you are actually having to plan on best-case scenarios based on the phases/timelines that various states are unveiling their plans to get back to normal. So in some cases, if things shift even a few days later than what was originally planned it may bring the cancellation of the event, or where I have already tried to tentatively hold another facility in a nearby state just in case we need them."