Top 50 Illinois moments since 1966
A clutch three-pointer to beat a hated rival. A critical fourth-down run to clinch an upset against No. 1. A groundbreaking football coaching hire. Longtime News-Gazette sportswriter Bob Asmussen considered those and many others as he ranked the Top 50 moments of the Tatelines era:
1. Final nine minutes of the 2005 NCAA men's basketball regional final
At Allstate Arena in Rosemont on March 26, Bruce Weber's No. 1-ranked team trailed Arizona by 15 points with four minutes left in regulation. Led by Deron Williams, Dee Brown and Luther Head, the llini tied it with 38 seconds left in regulation on Williams' three-ponter. In overtime, Illinois led by six pointsbefore Arizona's Hassan Adams cut it to one with a three-point play and a putback. After Illinois missed a shot with 19 secods left, Arizona had one final chance. Adams missed a jumper in the final seconds. The Illini were on the way back to the Final Four for the first time in 16 years.
---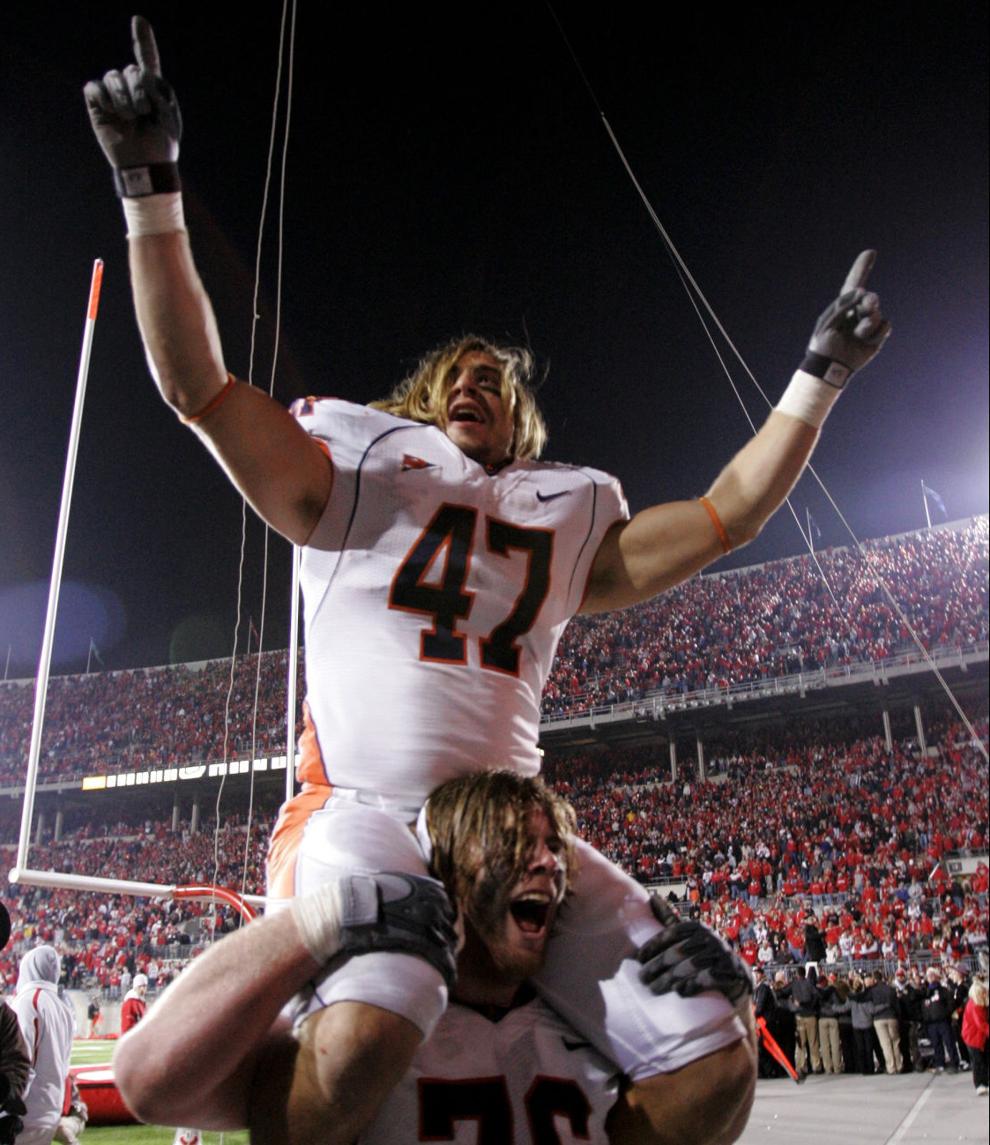 2. Upset special: Illinois 28, No. 1 Ohio State 21
To beat the Buckeyes, most figured the Illini would need a big game on the ground from quarterback Juice Williams. And he was effective, running for 70 yards. But Williams did most of his damage in the air, throwing four TD passes to four different receivers.
Williams clinched the game with his legs, converting a fourth-and-inches and a string of third and longs late in the fourth quarter. Illinois ended Ohio State's record 20-game Big Ten win streak.
---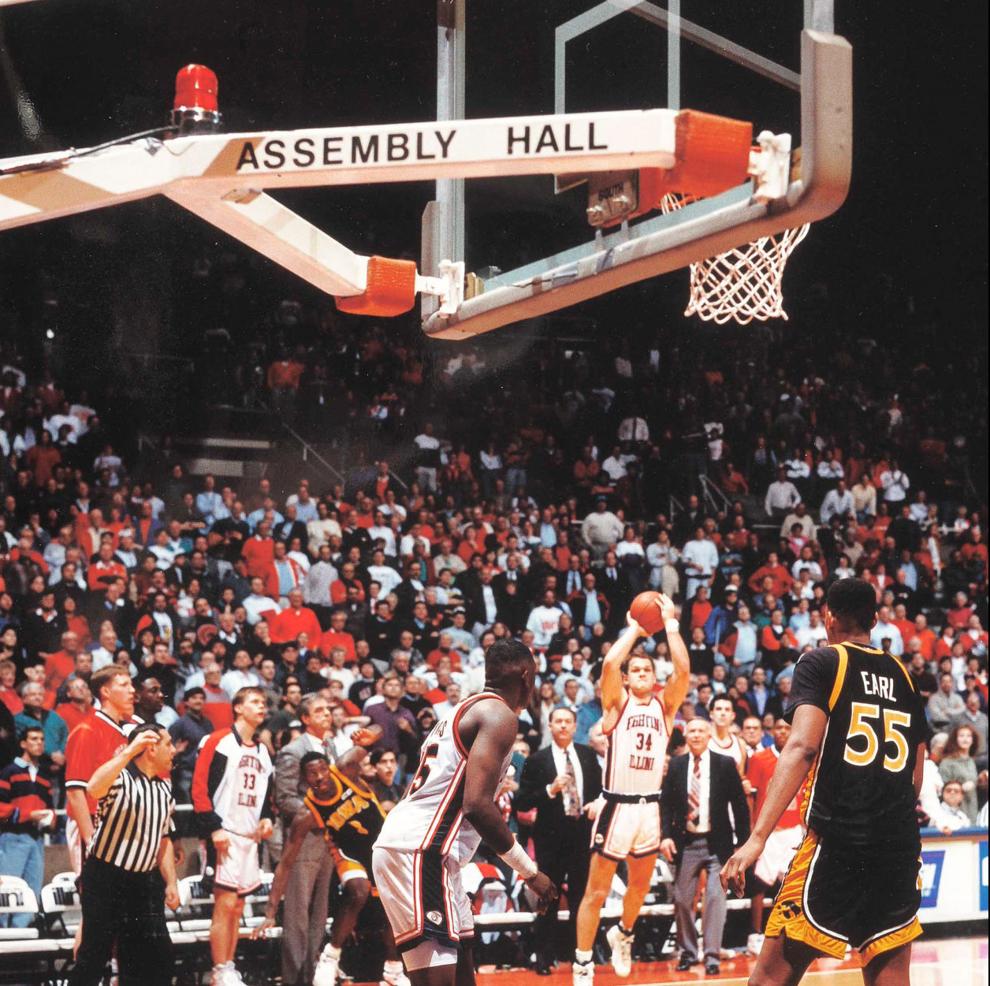 3. Andy Kaufmann stuns Iowa
Most Illinois fans know where they were on Feb. 4, 1993. The Illini trailed with 1.8 seconds left when T.J. Wheeler threw a perfect pass to Kaufmann, who nailed a three-pointer at the buzzer.
Pandemonium.
---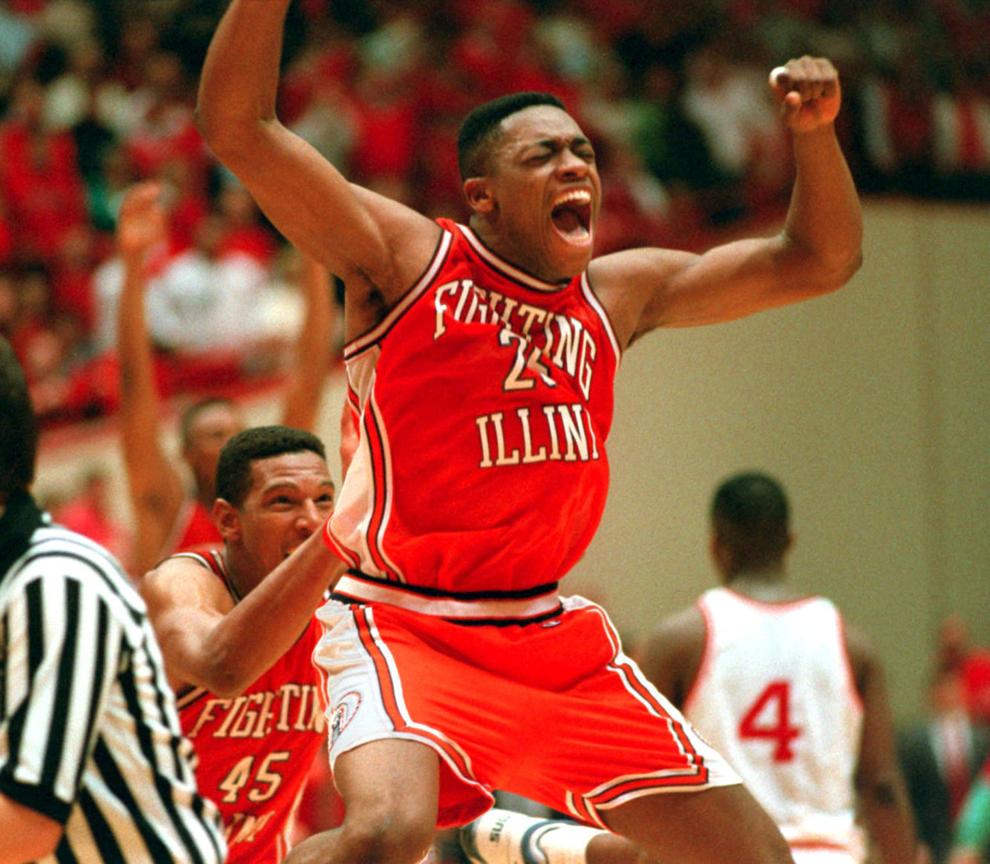 4. Nick Anderson stuns Indiana
In a March 5, 1989 game at Bloomington, the Hoosiers' Jay Edwards had just tied the game 67-67 on an improbable behind-the-basket shot.
Stephen Bardo fired a pass to Anderson, who launched a three-pointer that went in at the buzzer, silencing the Indiana crowd and sending Dick Vitale into a tizzy.
---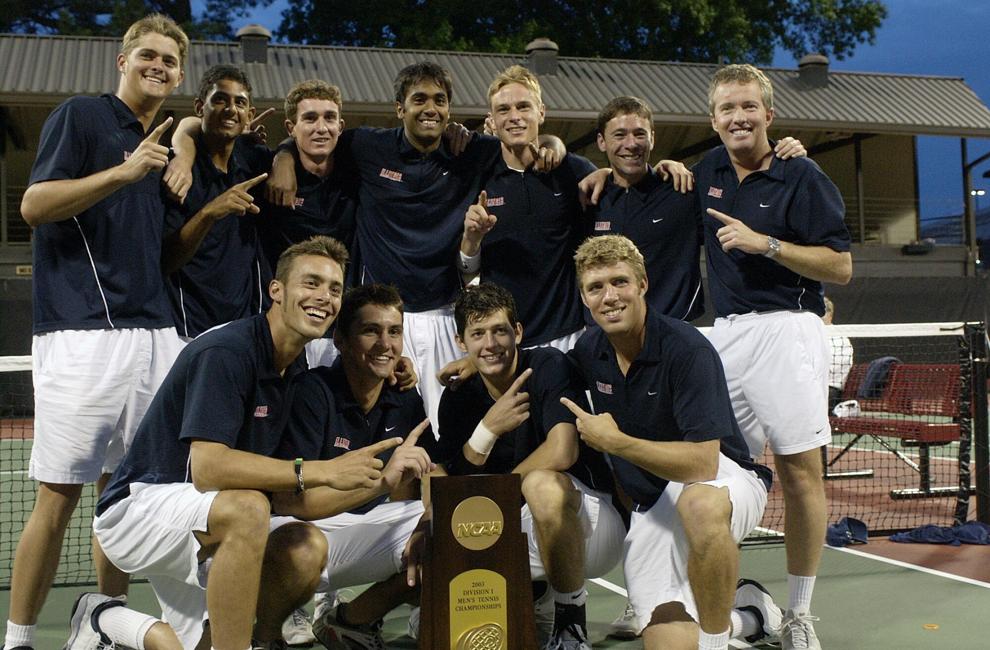 5. Cleaning up
In the 2003 NCAA men's tennis championships at Athens, Ga., Craig Tiley's team won the team title with a 4-3 win against Vanderbilt. That completed a perfect season.
Illinois also took the singles title (Amer Delic) and doubles (Rajeev Ram, Brian Wilson) to finish off the sweep.
---
6. Eddie Johnson upsets No. 1 Michigan State
It was a matchup of Top 5 teams when Magic Johnson and the Spartans came to town Jan. 11, 1979. In the final seconds, Eddie Johnson nailed a 15-footer to knock off Magic Johnson and Michigan State 57-55. The Spartans won the national title that season.
---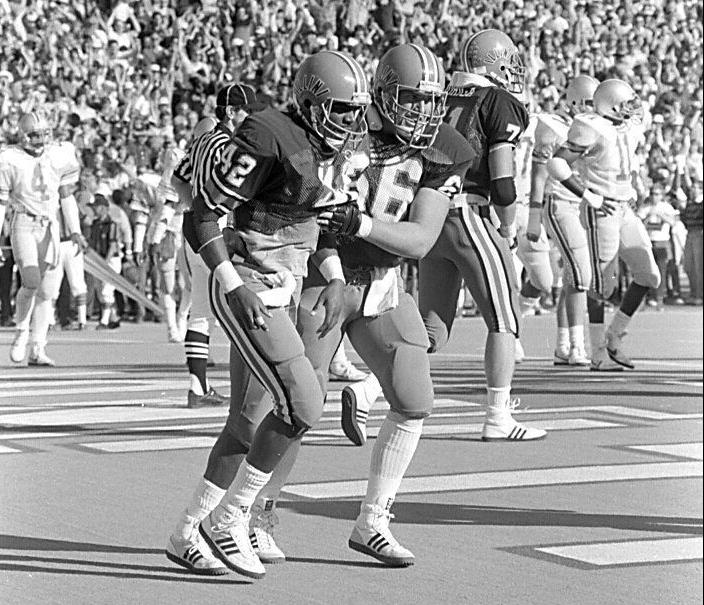 7. Buckeye busters
Illinois had lost 15 football games in a row against Ohio State going into the 1983 home game. It looked like the streak might hit 16 as Ohio State took a late lead. But running back Thomas Rooks scored from 21 yards out with 1:06 left and Illinois scored a 17-13 victory.
---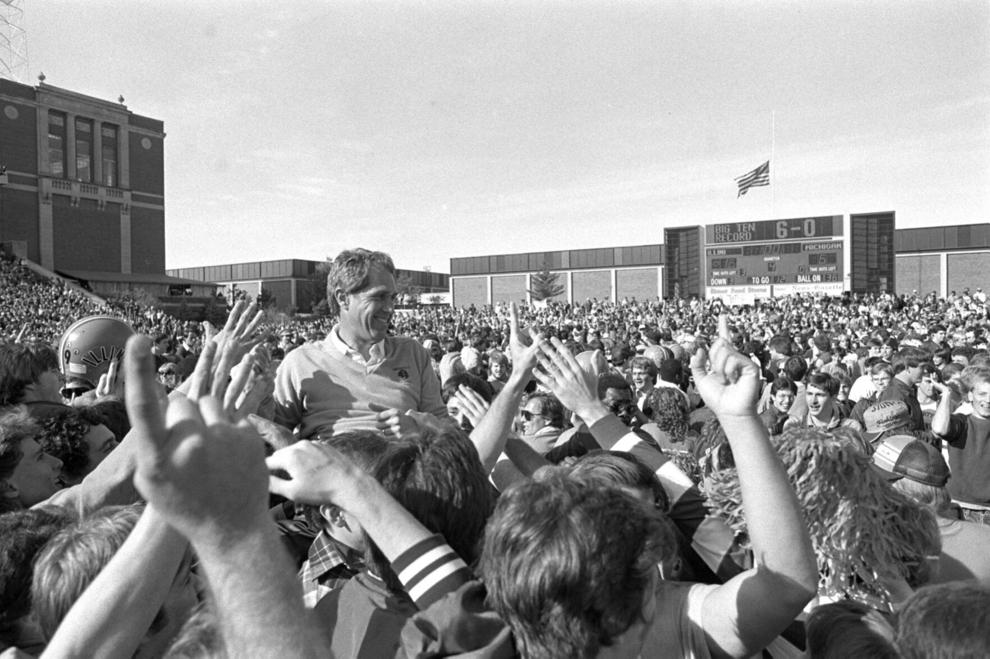 8. Take that, Bo Schembechler
In 1983, Mike White's Rose Bowl-bound Illinois football team ended a 16-game losing streak against Michigan with a 16-6 victory in Champaign. Playing in front of the largest crowd in school history (76,127), the Illinois defense and quarterback Jack Trudeau led the way. Trudeau threw two touchdown passes, including a clinching 46-yarder to star David Williams.
---
9. Men's basketball beating No. 1 Wake Forest
It was "Paint the Hall Orange" night in Champaign for the 2004 game against the Demon Deacons. Chris Paul's guys never had a chance, Illinois rolling to a 91-73 victory. The Illini moved to No. 1 the next week and stayed there all season.
---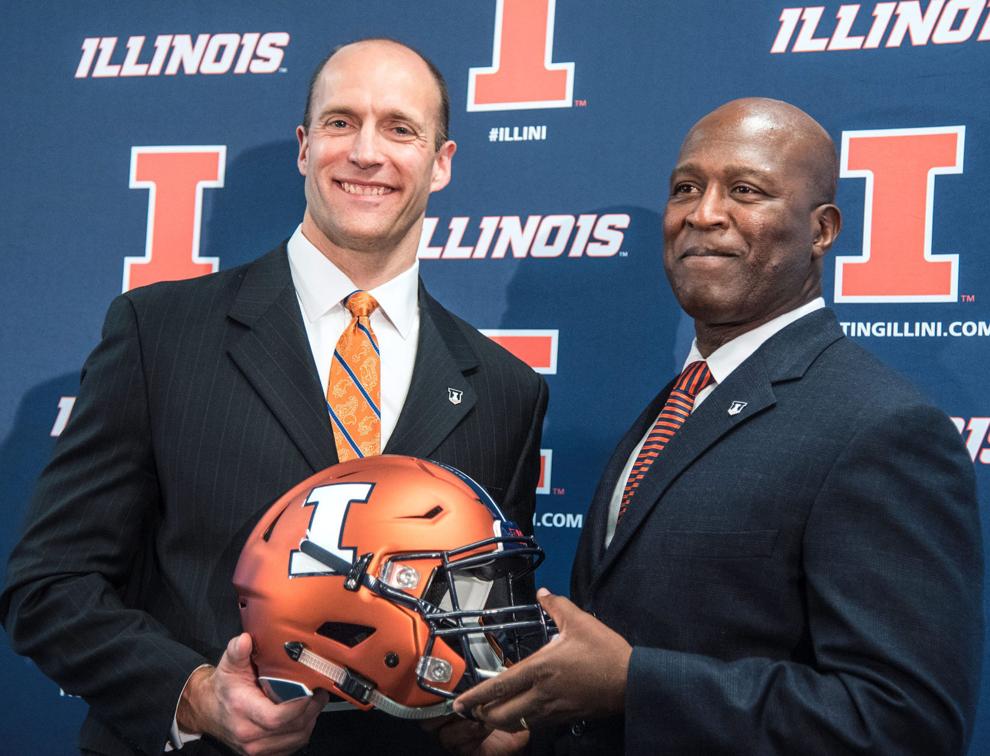 10. Breaking a barrier
On March 7, 2016, Illinois hired Lovie Smith to replace Bill Cubit as head football coach. Smith, who led the Chicago Bears to the 2007 Super Bowl, became Illinois' first Black coach in the two major revenue-producing sports.
---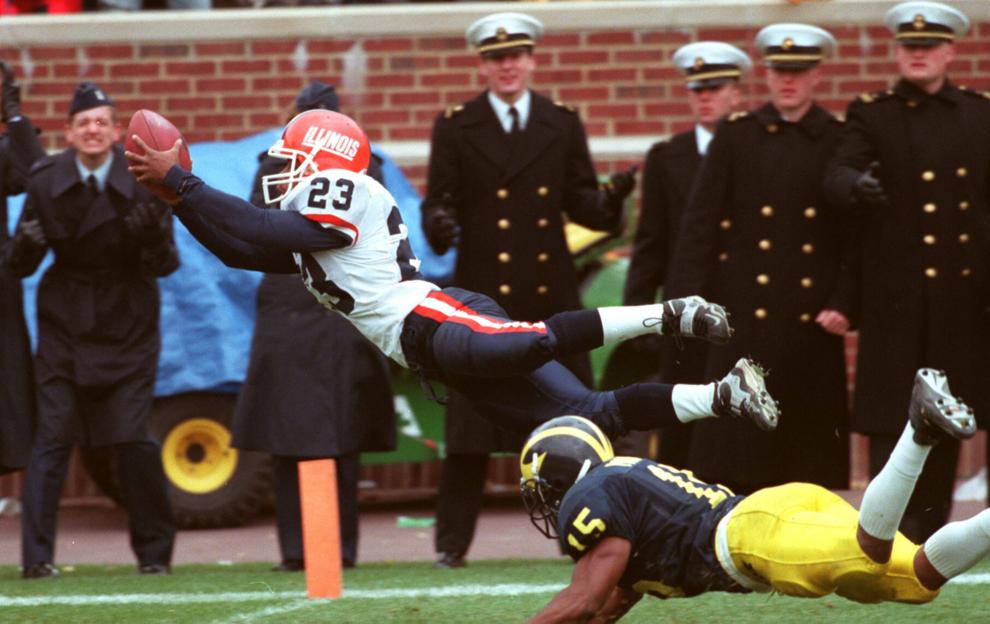 11. Rocky Harvey soars in comeback
Ron Turner's football team trailed No. 9 Michigan by 20 points in the third quarter before rallying.
Rocky Harvey scored two late touchdowns to stun Tom Brady and the Wolverines 35-29.
Kurt Kittner threw four touchdown passes for the Illini.
---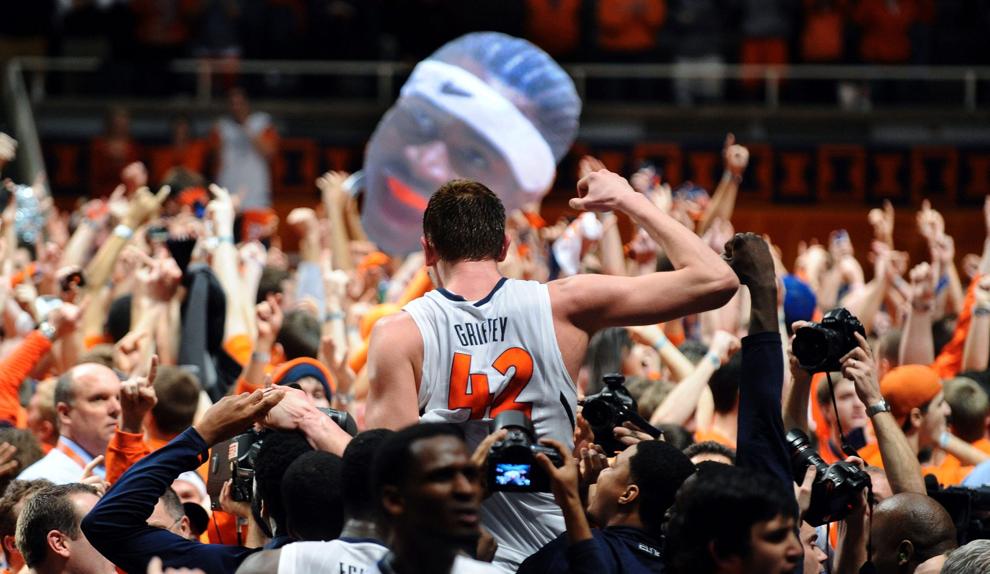 12. Tyler Griffey shocks Indiana
The Hoosiers entered the Assembly Hall in 2013 ranked No. 1. Tied 72-72 in the final seconds, Griffey found himself wide open and Brandon Paul hit him with a perfect pass. Basket good. Bedlam ensues for John Groce's team.
---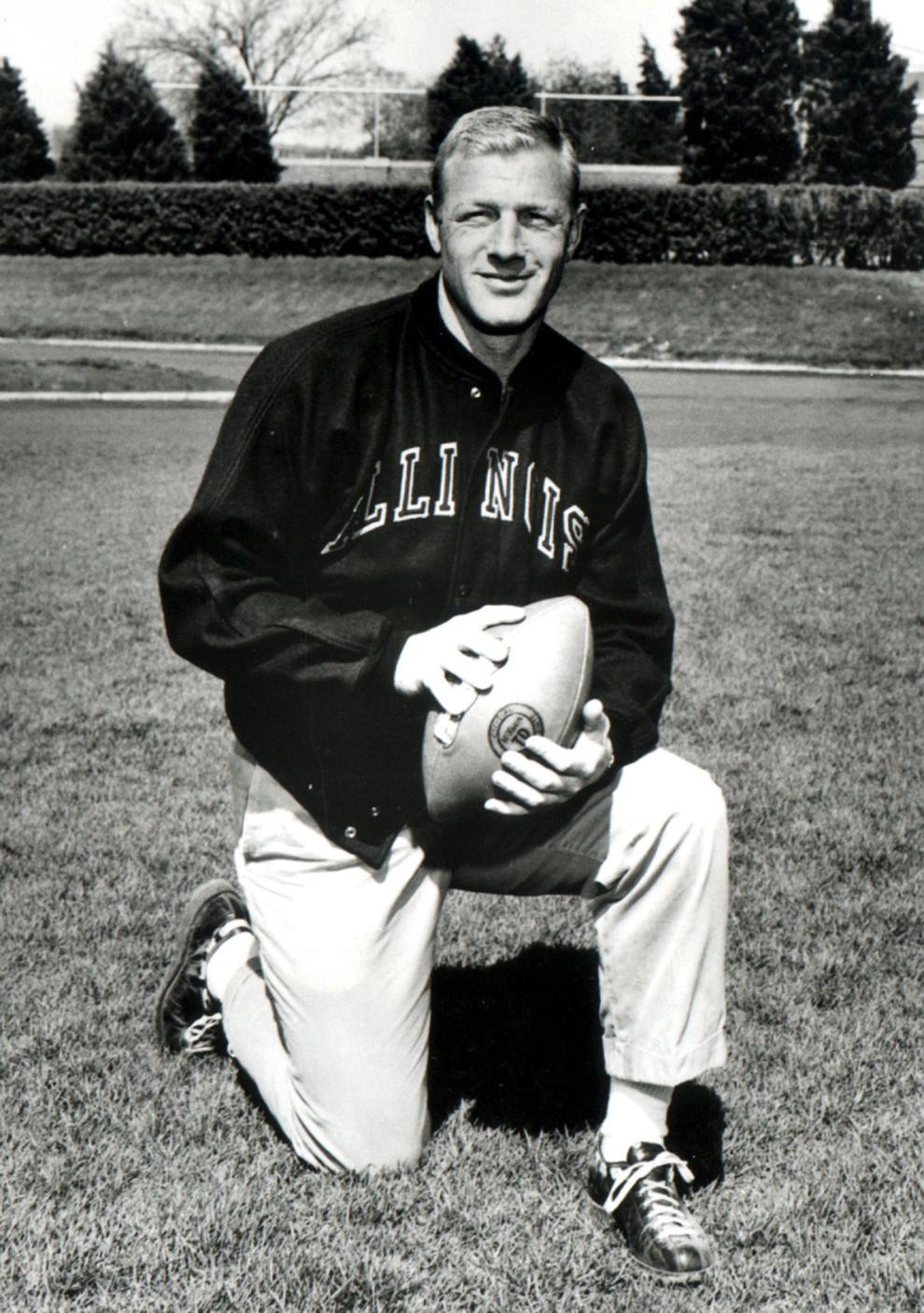 13. Slush fund scandal
In March 1967, Illinois forced out football coach Pete Elliott, basketball coach Harry Combes and basketball assistant Howard Braun because of under the table payments to athletes. More than $21,000 was distributed over the years. That total would be worth $171,000 today.
---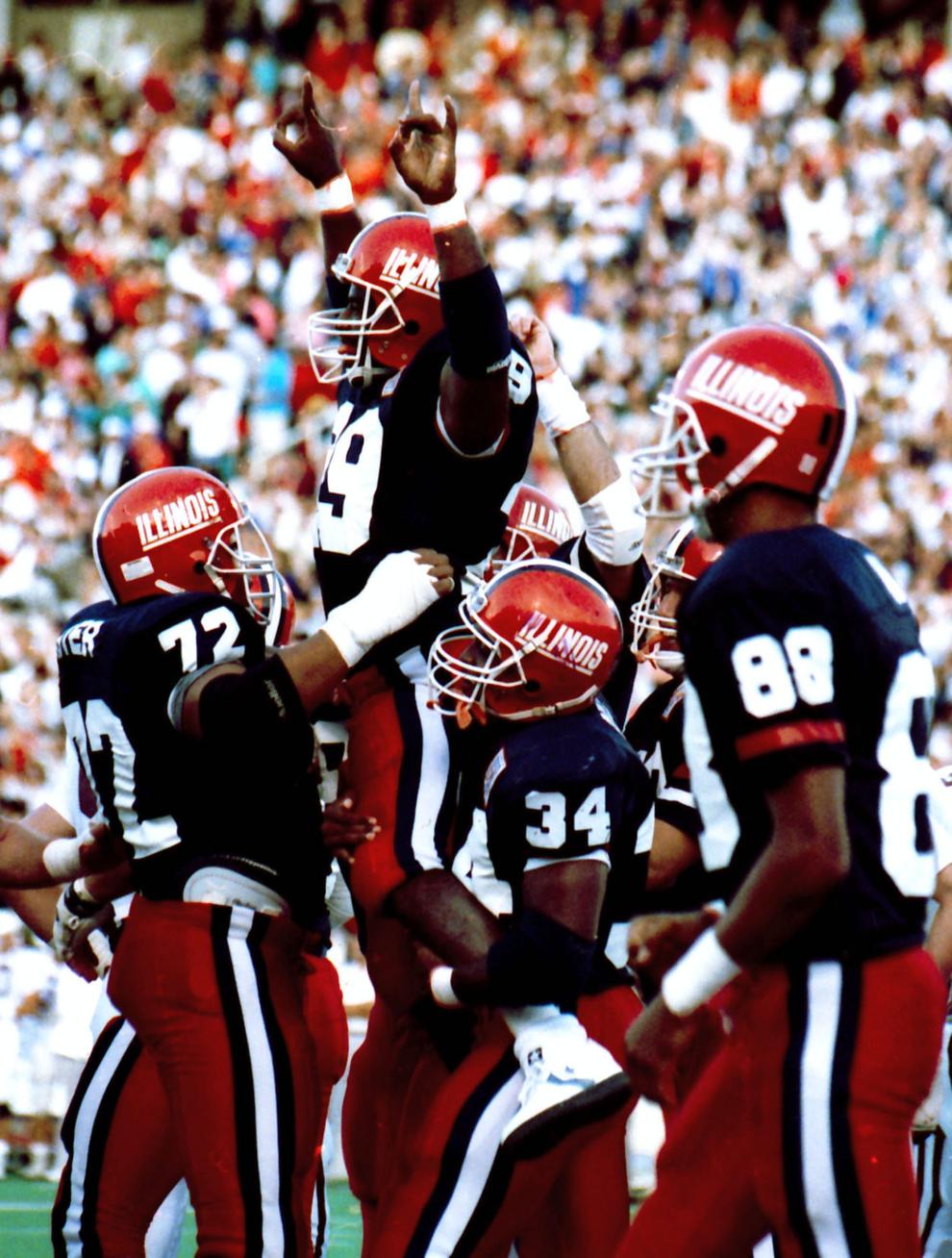 14. Eight in enough
On Sept. 22, 1990, Illinois' Howard Griffith set an NCAA record with eight rushing touchdowns in a 56-21 victory against Southern Illinois. Griffith broke the school TD record held by Red Grange and the national mark owned by Arnold "Showboat" Boykin of Mississippi. Later in the season, Griffith got to meet Grange in Florida.
---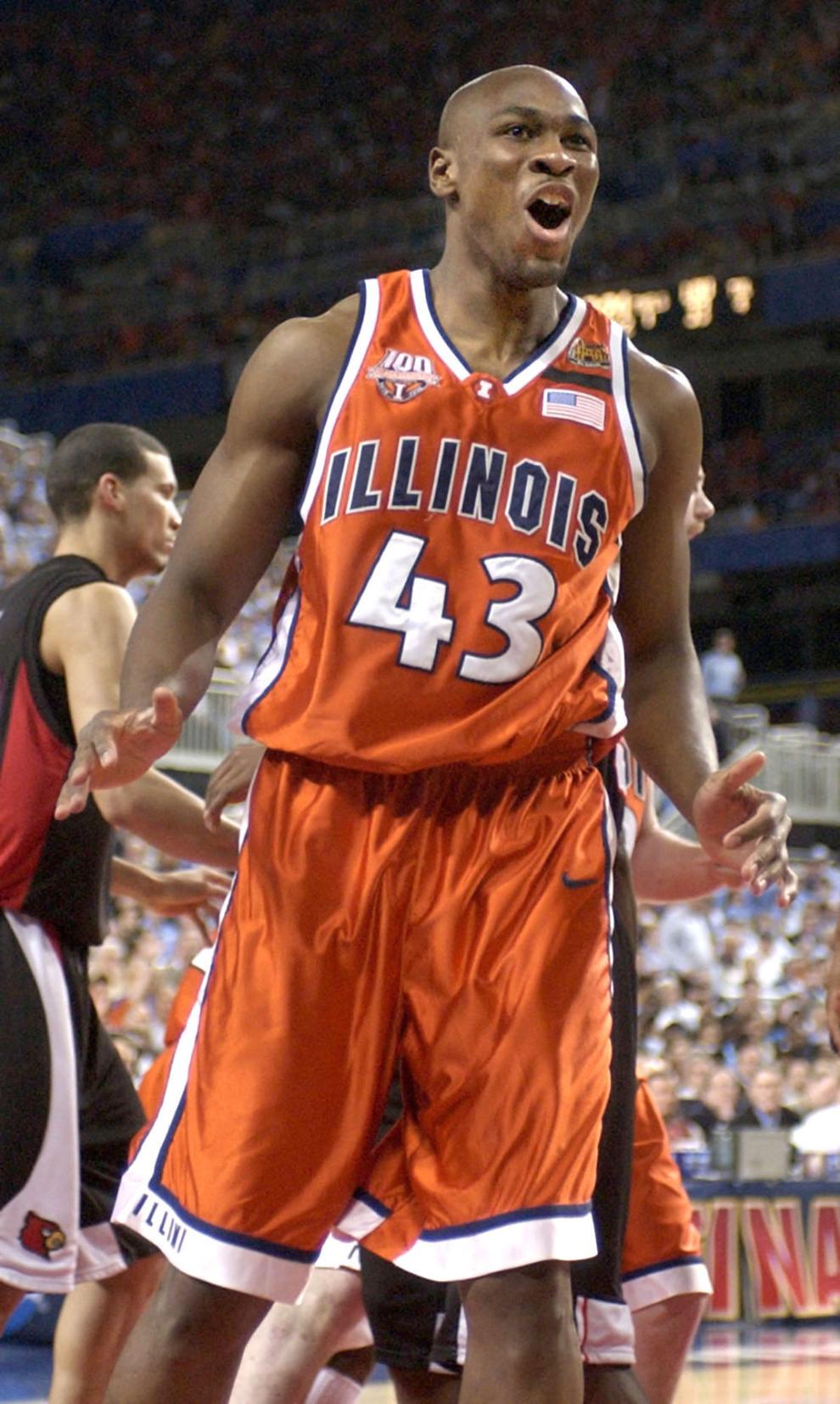 15. Illinois rolls in 2005 semifinal
Bruce Weber's team outscored Louisville 41-29 in the second half of a 15-point Final Four win in St. Louis. Rick Pitino watched as the Illini hit 63 percent of their shots after the break. Roger Powell Jr. and Luther Head led Illinois with 20 points each. Powell scored 18 in the second half.
---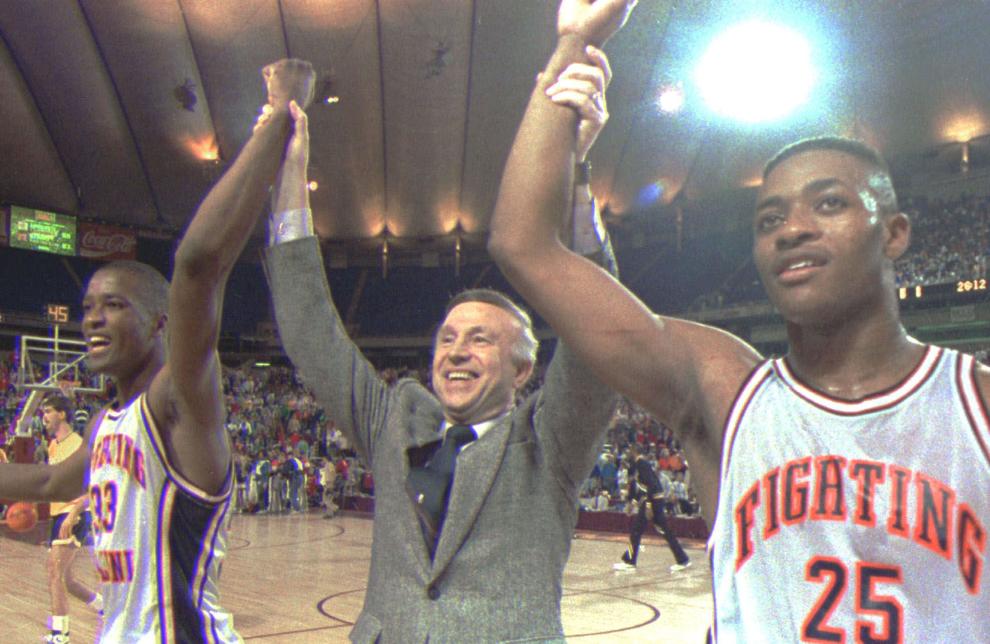 16. Flyin' Illini reach the Final Four
In a matchup of teams loaded with NBA-level talent
Syracuse led Illinois by 13 in the 1989 regional final at Minneapolis. The Illini rallied thanks to Nick Anderson, Kenny Battle and Kendall Gill. Anderson and Battle combined for 52 points and Anderson added 16 rebounds in an 89-86 victory.
---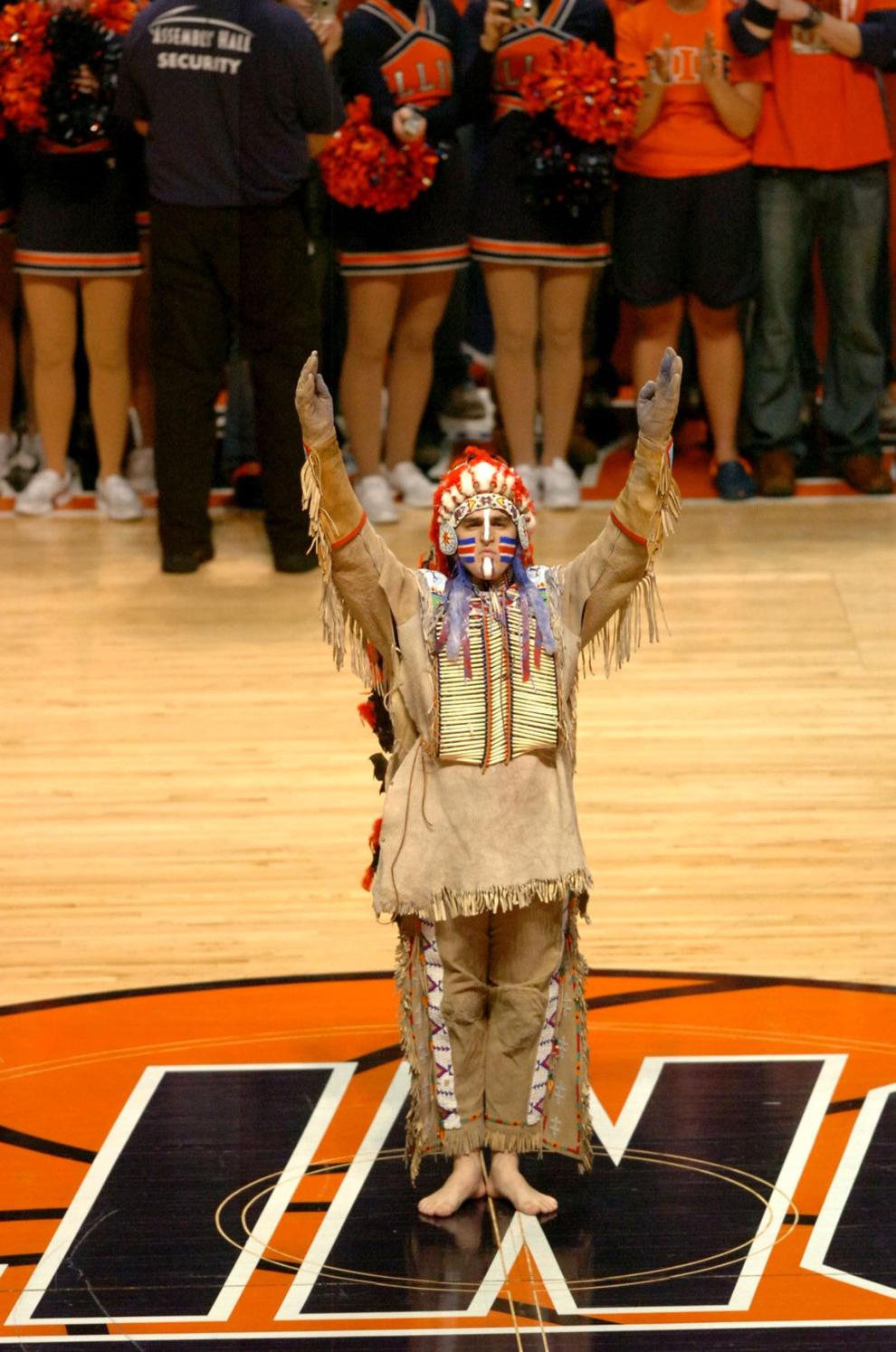 17. Chief Illiniwek's last dance
Retired by the university, the controversial mascot/symbol made its final appearance Feb. 21, 2007 at halftime of a basketball game against Michigan. Illinois beat the Wolverines 54-42.
---
18. Double dip
In the 1996 NFL draft at New York's Madison Square Garden, Illini teammates Kevin Hardy and Simeon Rice went second and third, respectively, to the Jacksonville Jaguars and Arizona Cardinals.
---
19. Bringing the noise
Early in Lou Henson's tenure, he started the Orange Krush student group to enliven the atmosphere at the Assembly Hall.
Today, the group is known for both its cheering and charitable works.
---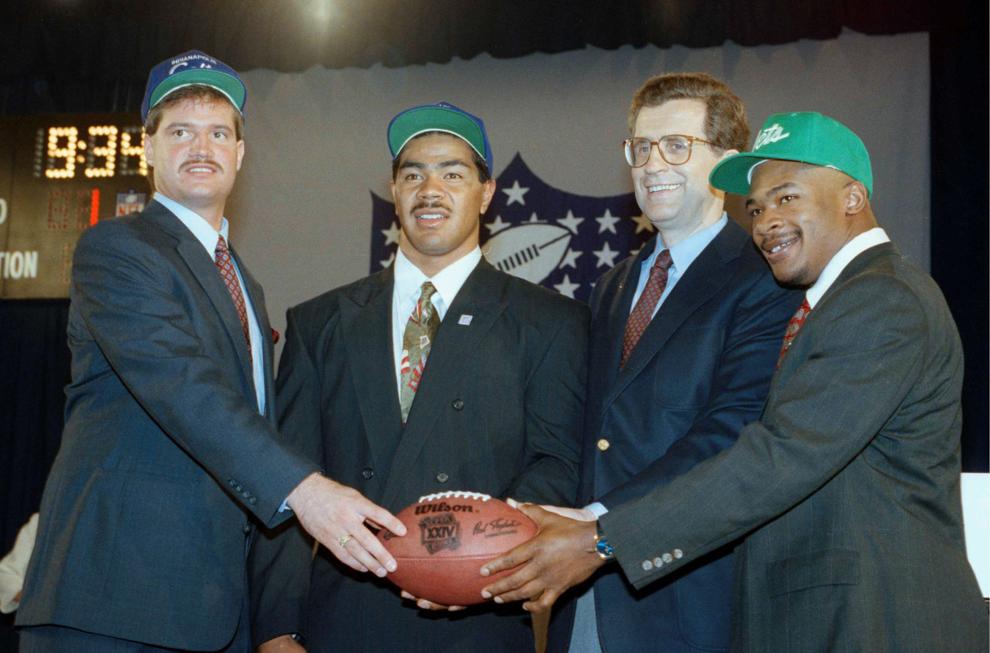 20. With the first pick in the NFL draft ....
In 1990, the Indianapolis Colts took Illinois quarterback Jeff George first overall, the only time an Illini has been picked in that spot. George started his college career at Purdue before joining Mike White in Champaign.
---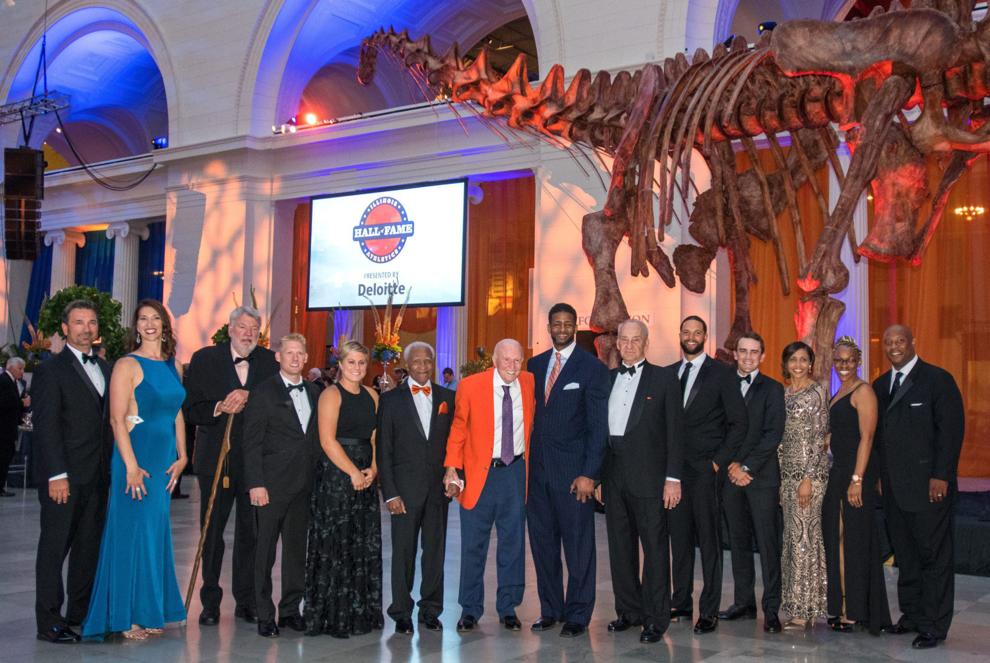 21. Honoring the program's best
In October 2016, Illinois became the 14th Big Ten school to establish an athletics hall of fame. The first announced member was legend Dick Butkus. He was joined in the initial class by 28 others, including Red Grange, Robert Zuppke and George Huff.
---
22. Third's the word
In the June 2005 NBA draft, Deron Williams went third overall to the Utah Jazz. It was the earliest an Illinois player has ever been selected. The Texan had a successful pro career and won two Olympic gold medals.
---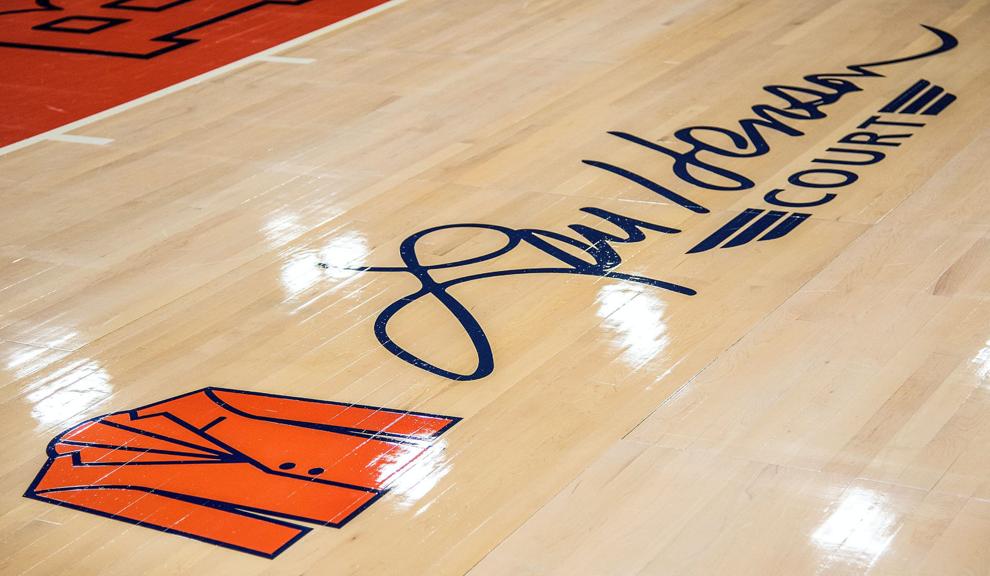 23. Honoring the legend
On Dec. 2, 2015, Illinois dedicated Lou Henson Court in a game against Notre Dame. Henson is the school's winningest coach. State Farm Center underwent a $169.5 million renovation.
---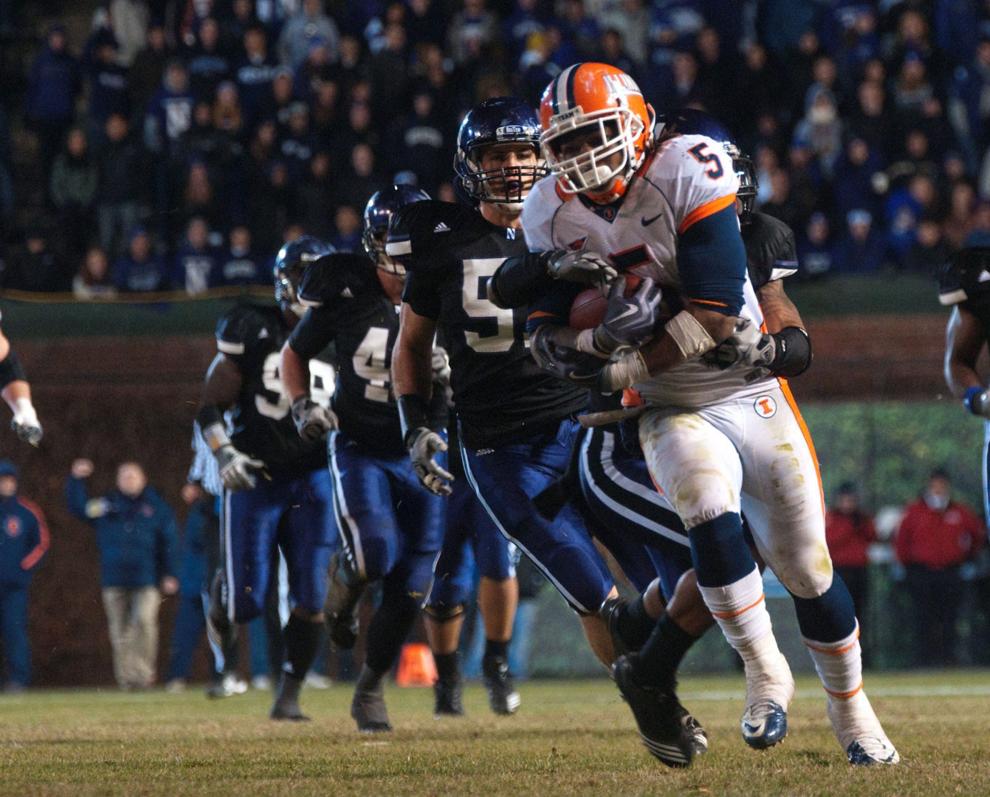 24. Friendly confines
Especially for Illinois running back Mikel Leshoure. On Nov. 20, 2010, the Centennial product gained a school-record 330 yards in a romp against Northwestern at Wrigley Field. Because of safety concerns, the game was played in one direction.
---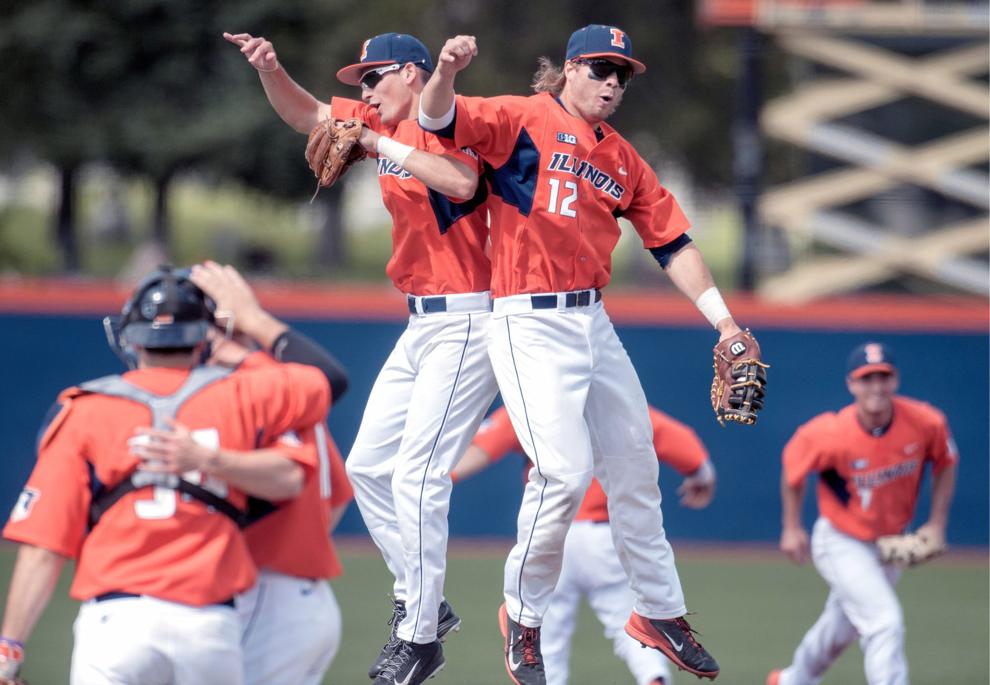 25. New milestone
On June 1, 2015 Dan Hartleb's baseball team beat Wright State 8-4 for its 50th win of the season. The win moved the Illini into the Super Regional for the first time ever.
---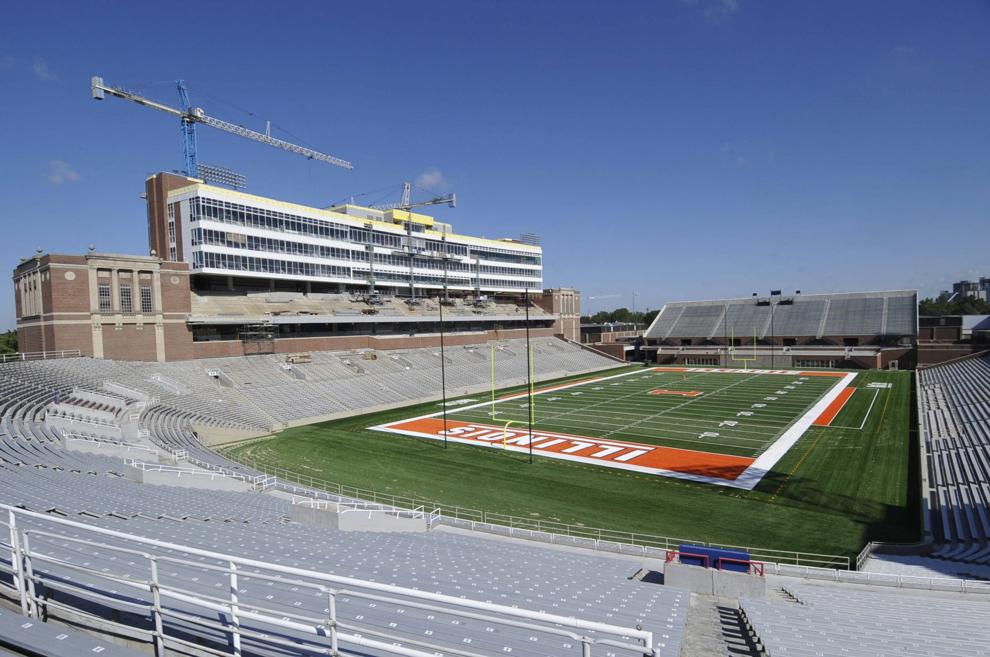 26. Looking good
In September 2008, Illinois returned to renovated Memorial Stadium. The team was able to play at home while the $121 million project was completed.
---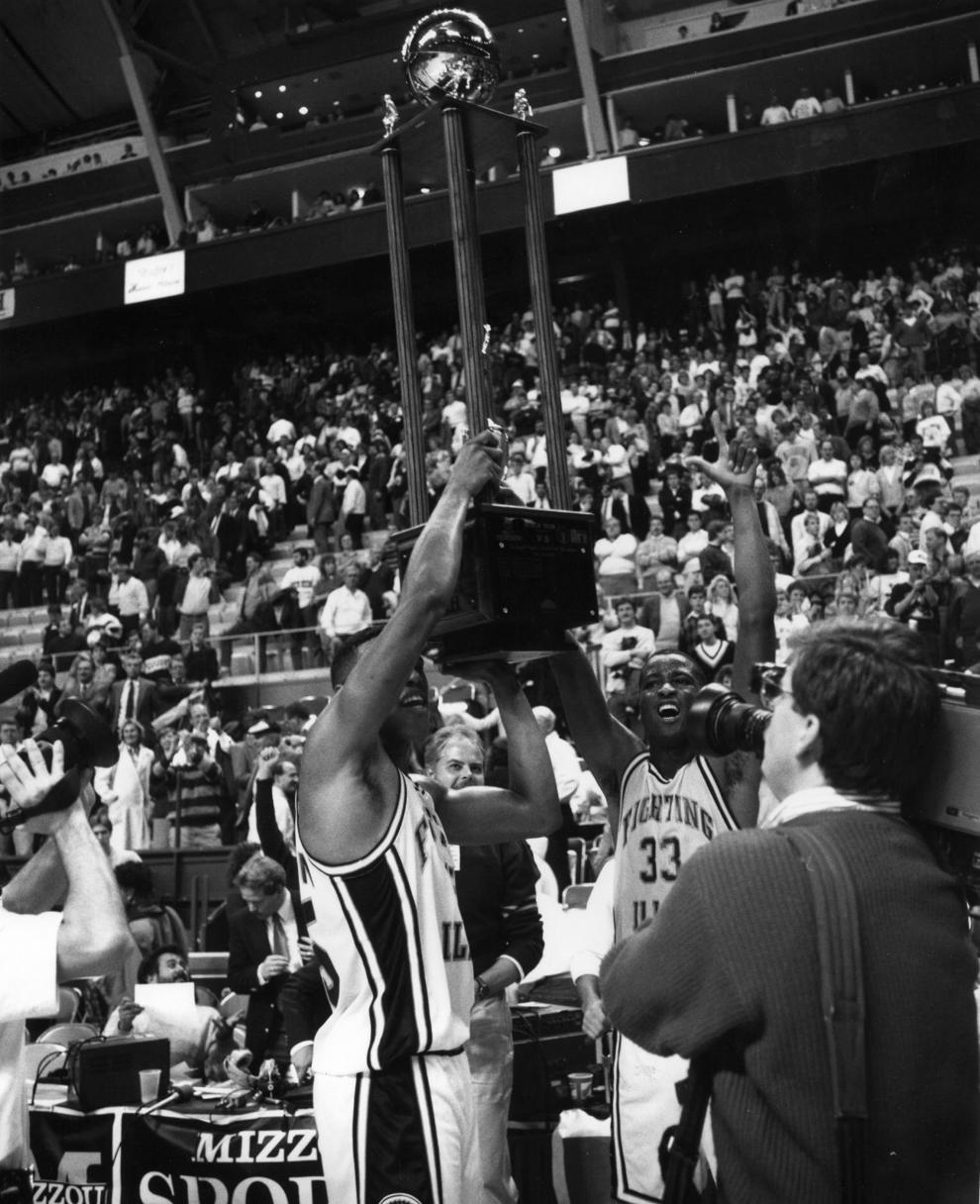 27. Right to brag
In the 1988 men's basketball game against Missouri in St. Louis, the Flyin' Illini trailed by 18 in the first half before storming back. Led by Kenny Battle's 28 points, Illinois won 87-84 and kept the giant Braggin' Rights trophy.
---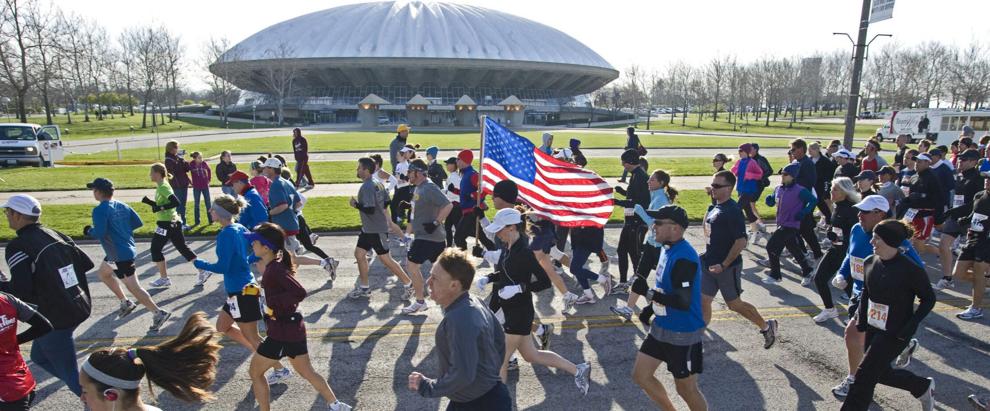 28. Cooperative effort
On April 11, 2009, the first Christie Clinic Illinois Marathon was held. Adding to the appeal for runners: they finish the race on the turf at Memorial Stadium. Unfortunately, COVID-19 has paused the event.
---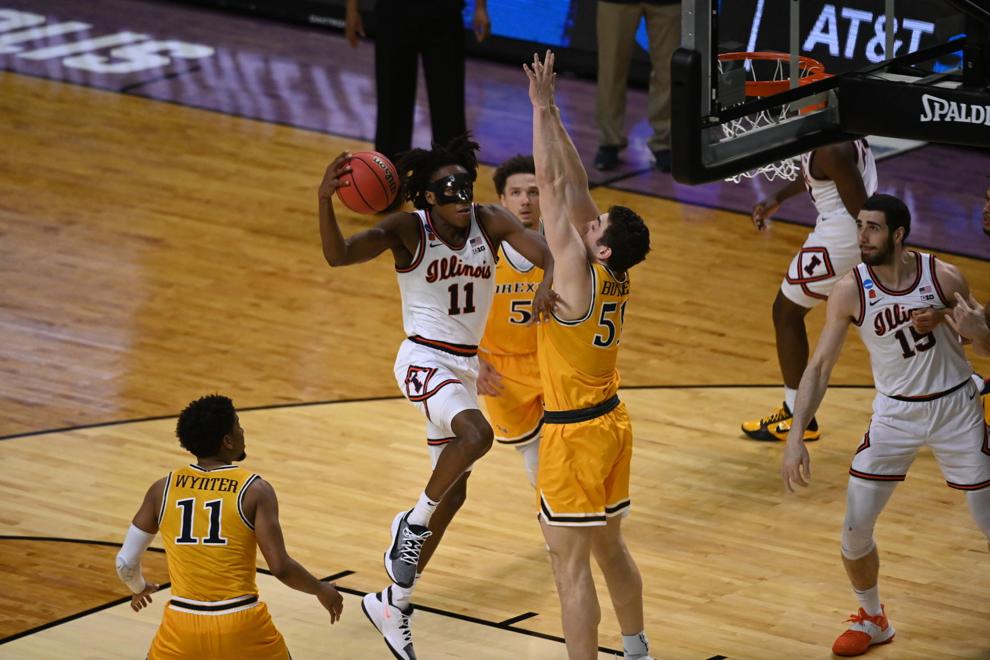 29. Breaking news
How was the Illinois men's basketball team able to return to the NCAA basketball tournament in 2021? Go back to August 2020, when Ayo Dosunmu and Kofi Cockburn announced their return in short order. Both earned All-Ameican honors and helped the team earn a No. 1 seed.
---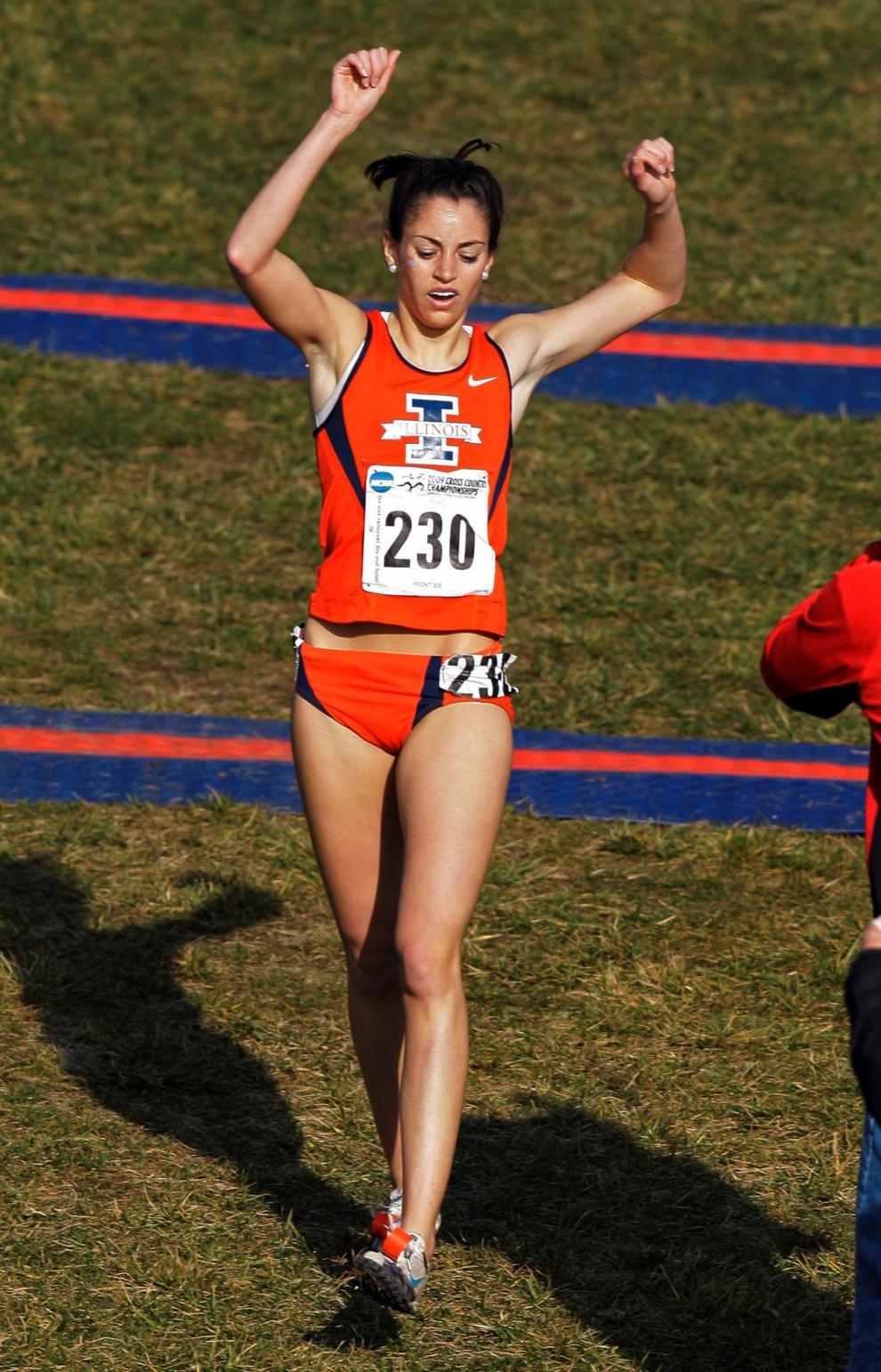 30. Run, Angela, Run
In 2009 at Terre Haute, Ind., Angela Bizzarri became the first Illini to win the NCAA women's cross-country title. Now Bizzari Pflugrath, she is in the Illinois Athletics Hall of Fame.
---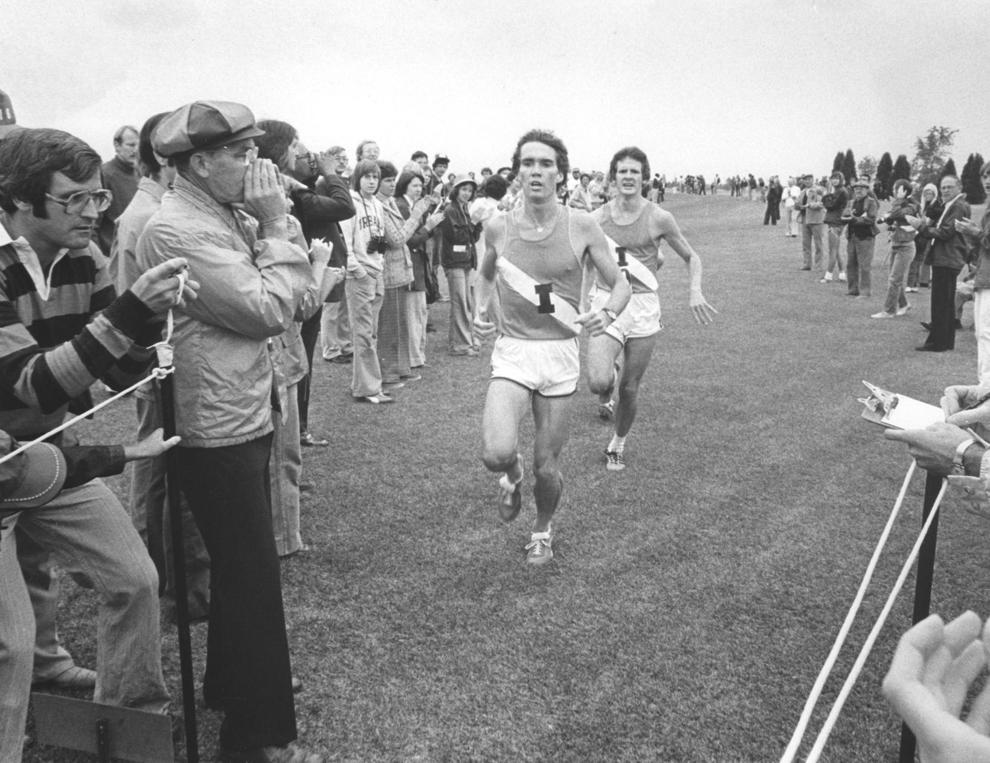 31. Run, Craig, Run
In 1975 at State College, Pa., Craig Virgin became the first Illini to win the NCAA men's cross-country championship. Virgin was inducted in initial class of the Illinois Athletics Hall of Fame.
---
32. Trophy dash I
Illinois football had never won a major, individual football award. But linebacker Dana Howard ended that in 1994, winning the Butkus Award. Howard is the Illinois career leader in tackles with a wide gap over No. 2 John Sullivan.
---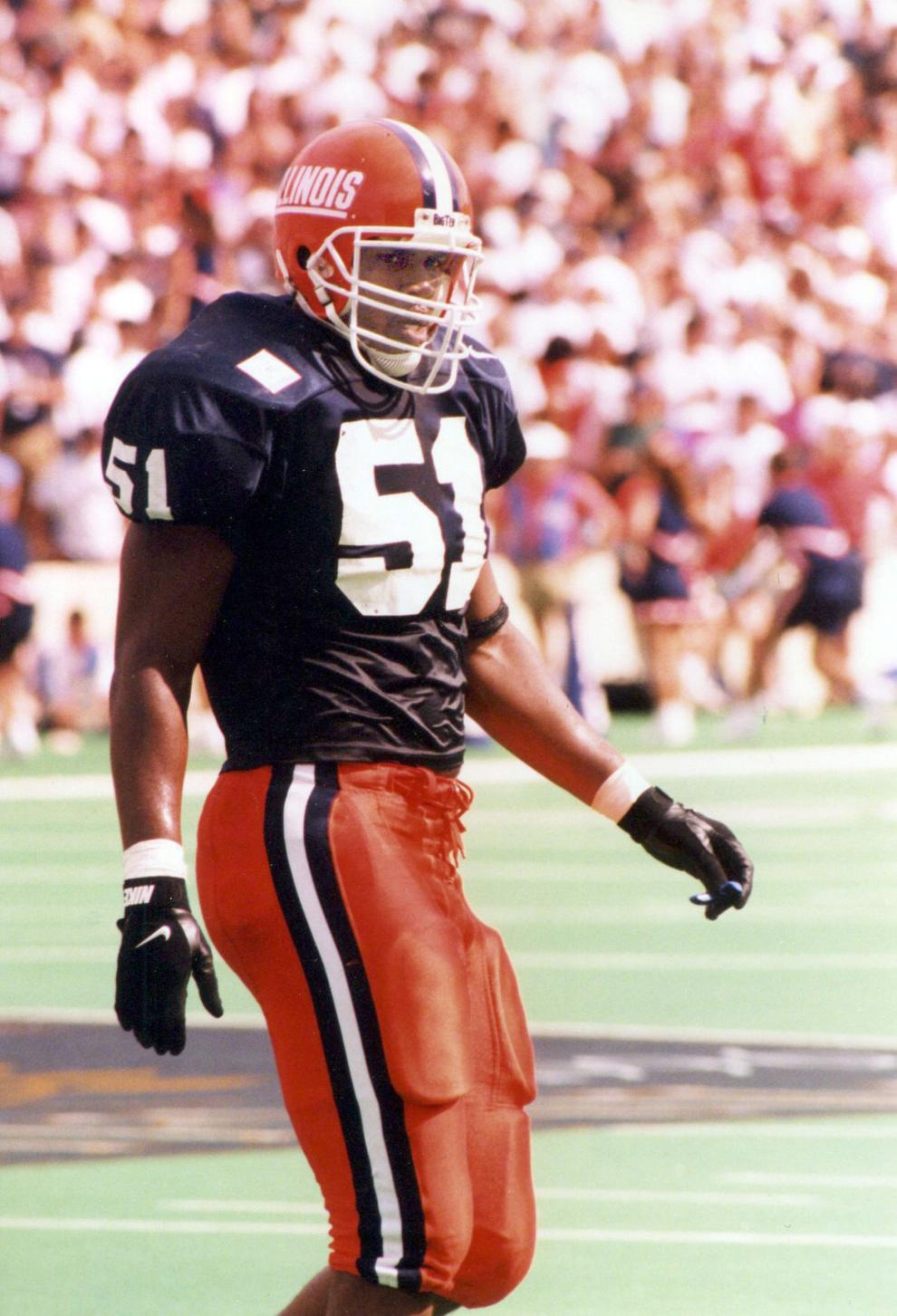 33. Trophy dash II
A year after Howard's breakthrough, Kevin Hardy pulled off a surprise in 1995. He won the Butkus Award against a loaded field.
---
34. Beating the best
Every wrestling team in the Big Ten aims to knock off power Iowa. The last Illinois win against the Hawkeyes came in 2006 at Iowa City, with Alex Tirapelle, Kyle Ott, Tyrone Byrd and friends winning 24-13.
---
35. Keeping up with the Joneses
In August 2019, the Illinois football team opened its state-of-the-art Henry Dale and Betty Smith Football Performance Center. The $79 building allowed the program to close the facility gap with the rest of the Big Ten.
---
36. Work to do
When the Ubben Basketball Complex opened in 1998, it put Illinois far ahead of most other programs. Now, the building needs a serious upgrade, which is on the way. The renovations have a price tag of $30 million.
---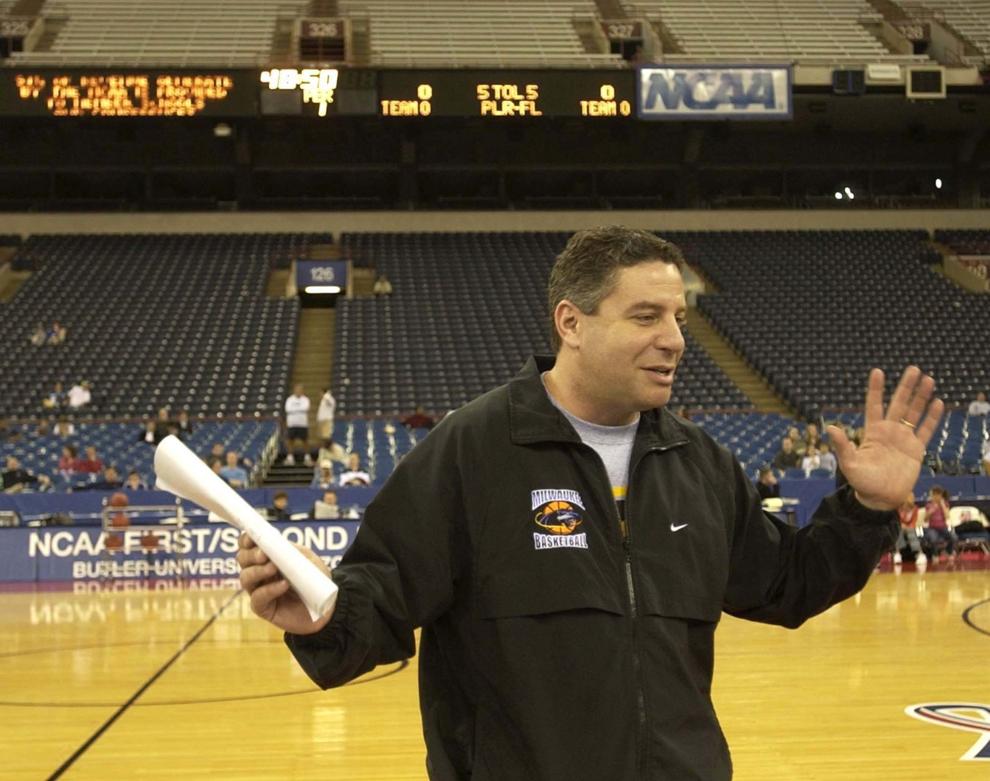 37. Getting even
There is a long-standing feud between the Illinois basketball program and current Auburn coach Bruce Pearl. It goes back to the late 1980s and involves Illini great Deon Thomas. Bruce Weber's 2004-05 team put a smile on Thomas' face in the regional semifinal of the NCAA tournament. In a much-hyped game against Pearl's Wisconsin-Milwaukee squad, Illinois rolled 77-63.
---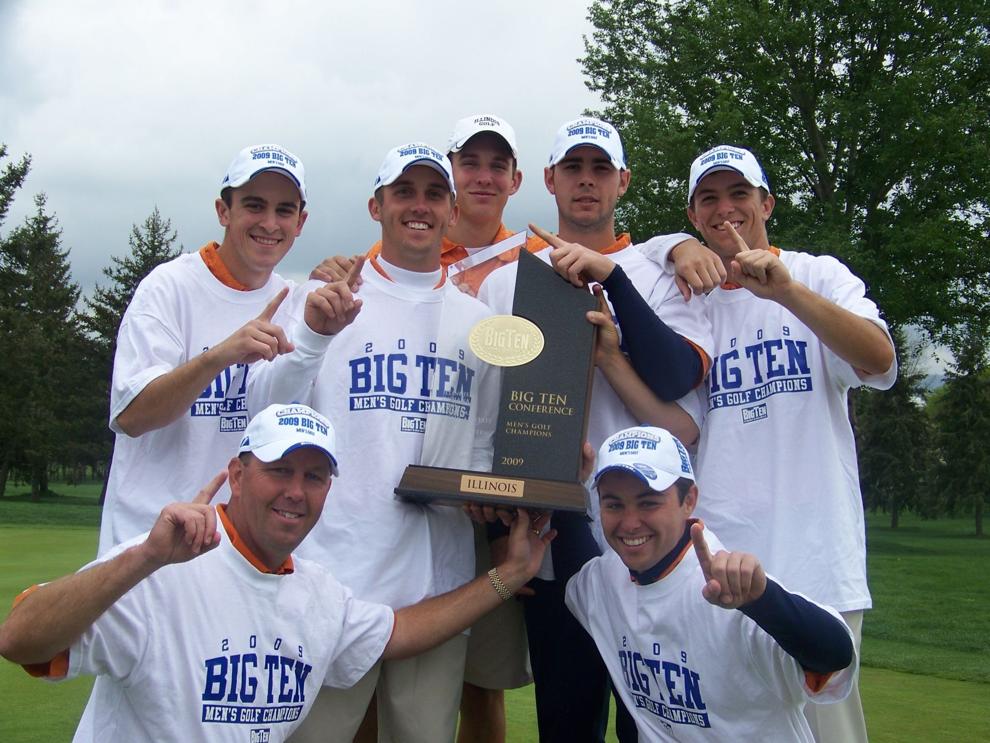 38. Building a power
Mike Small the coach matched Mike Small the player at the 2009 Big Ten men's golf tournament, leading Illinois to a convincing victory. It was the first conference title for the Illini since 1988, when Small and Steve Stricker were on the team.
---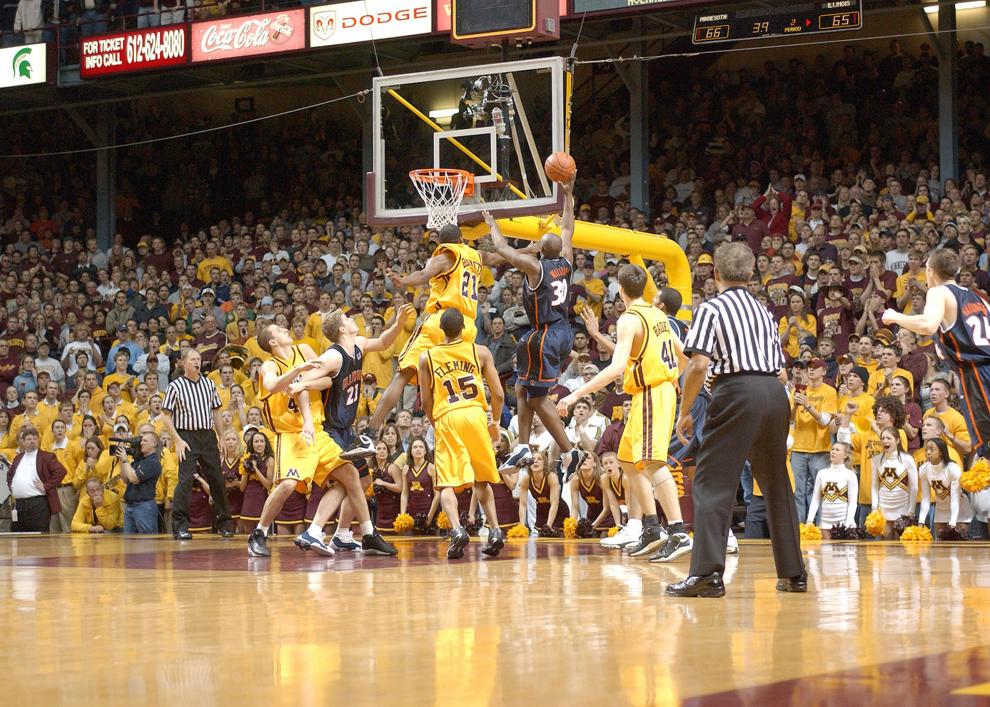 39. Title clincher
His team trailing Minnesota by a point in the final seconds in 2002, star guard Frank Williams drove into the lane and launched the game-winner. The victory guaranteed a second consecutive Big Ten title for Illinois.
---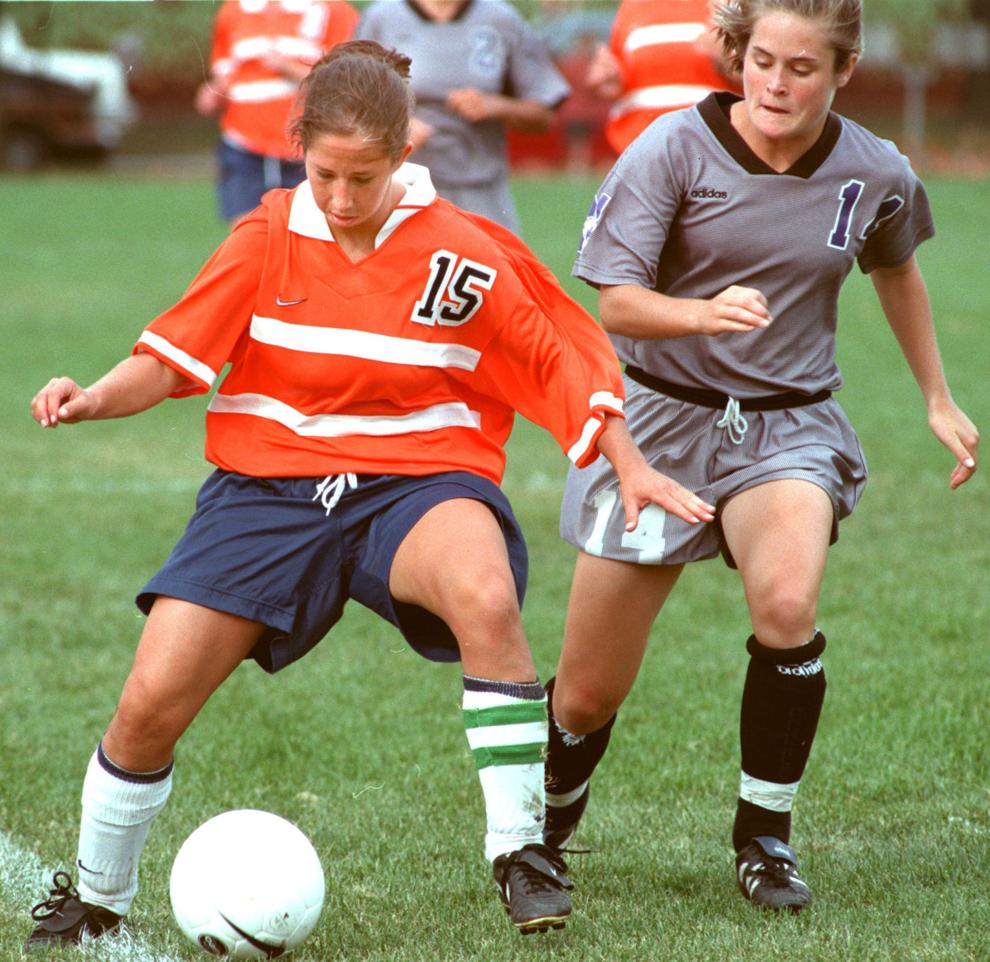 40. The 'other football' comes to campus
In 1997, Illinois added a women's soccer program with Jillian Ellis as the first coach. She later became U.S. coach.
---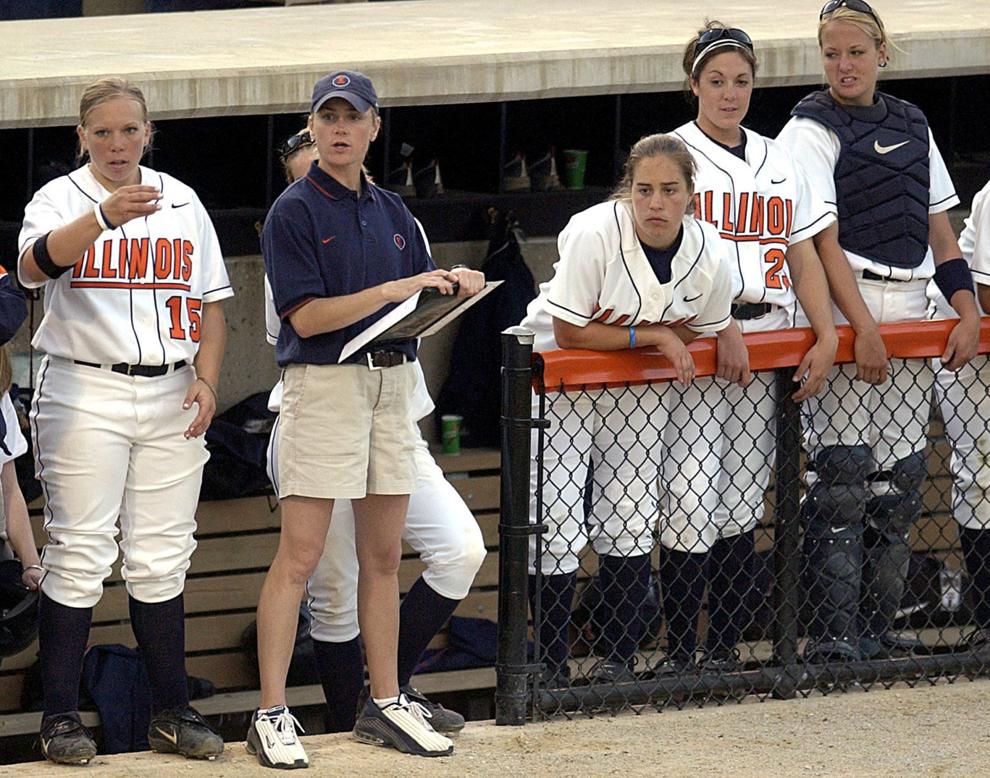 41. A new diamond
Softball became a varsity sport at Illinois in 2000 with Terri Sullivan serving as the first coach.
---
42. Meet you at Red
In 2009, George Lundeen's impressive Red Grange statue was unveiled on the West side of Memorial Stadium.
---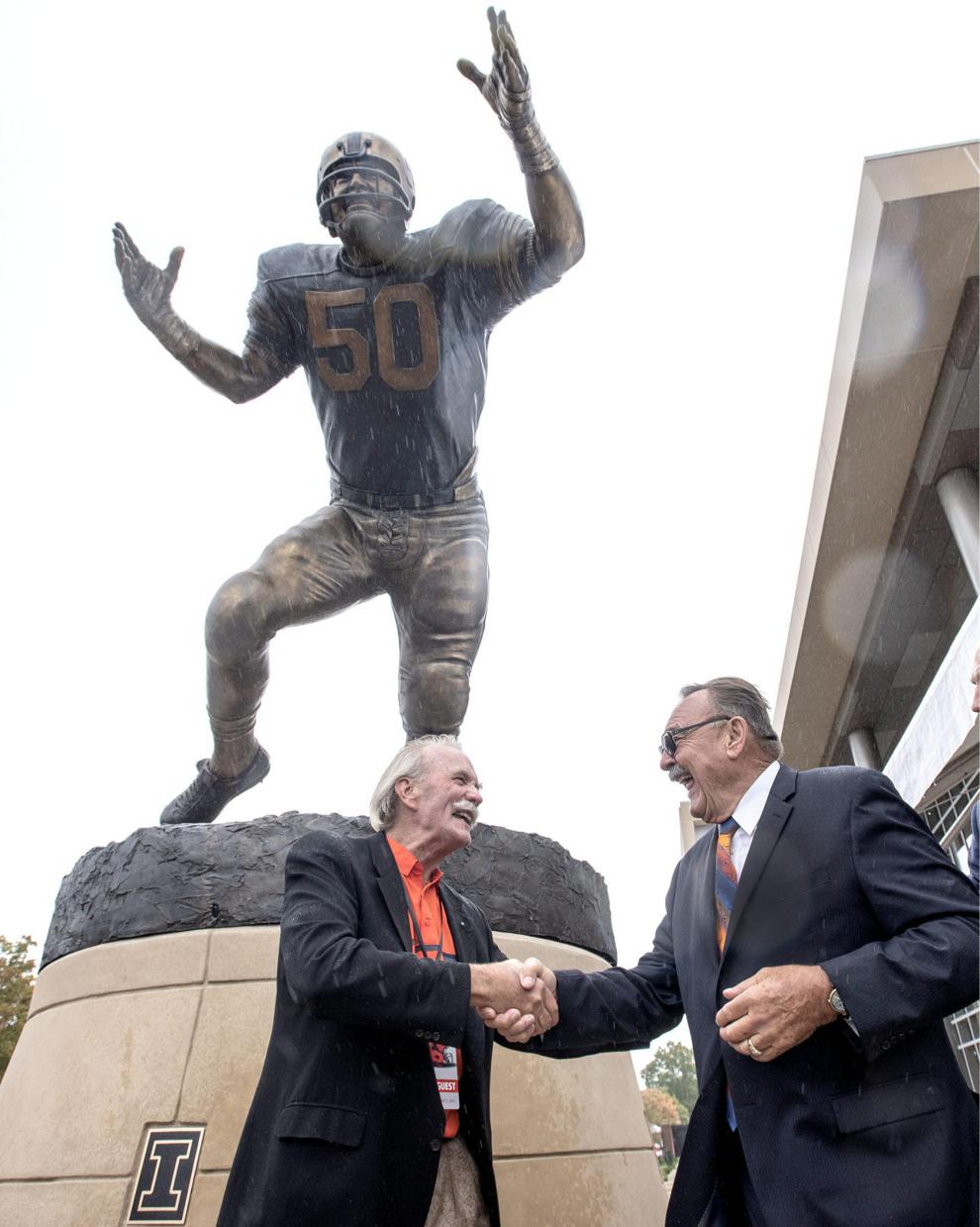 43. Ode to the greatest
Linebacker that is. Dick Butkus was honored by his alma mater with a statue dedicated in 2019. It sits on the East side of Memorial Stadium.
---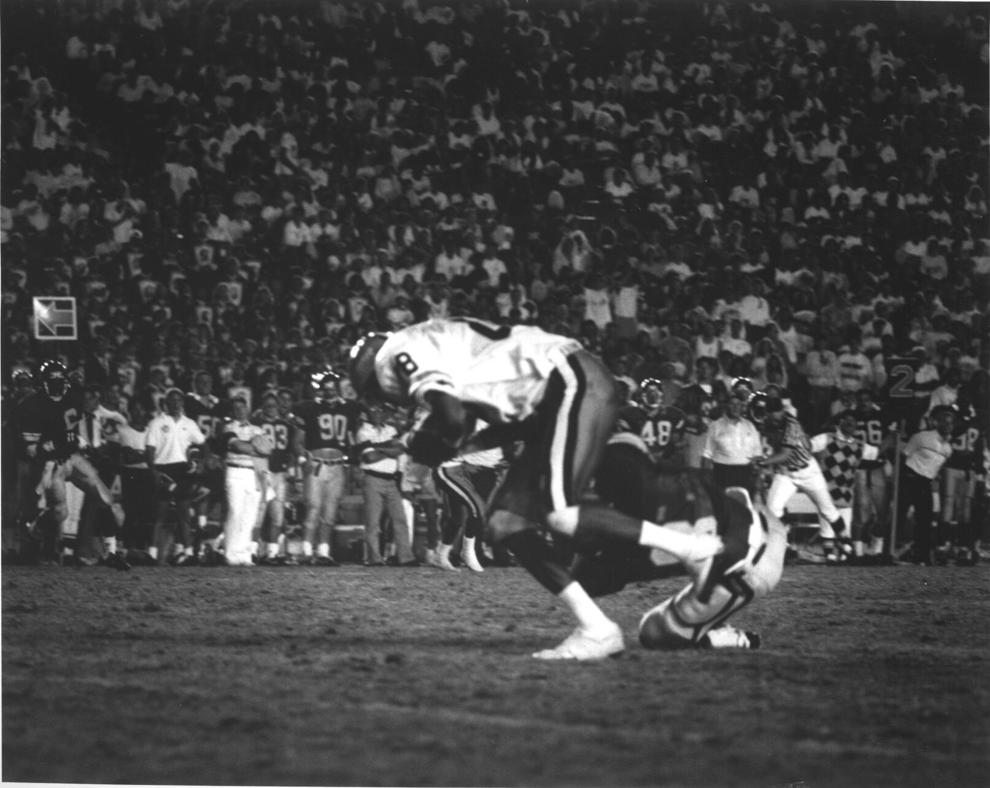 44. Change of venue
Illinois and Southern Cal said "nyet" to the Glasnost Bowl in 1989, bagging the trip to Moscow to play in Los Angeles instead. The Trojans had the game in control until two late Jeff George touchdowns gave Illinois a 14-13 victory to open the season.
---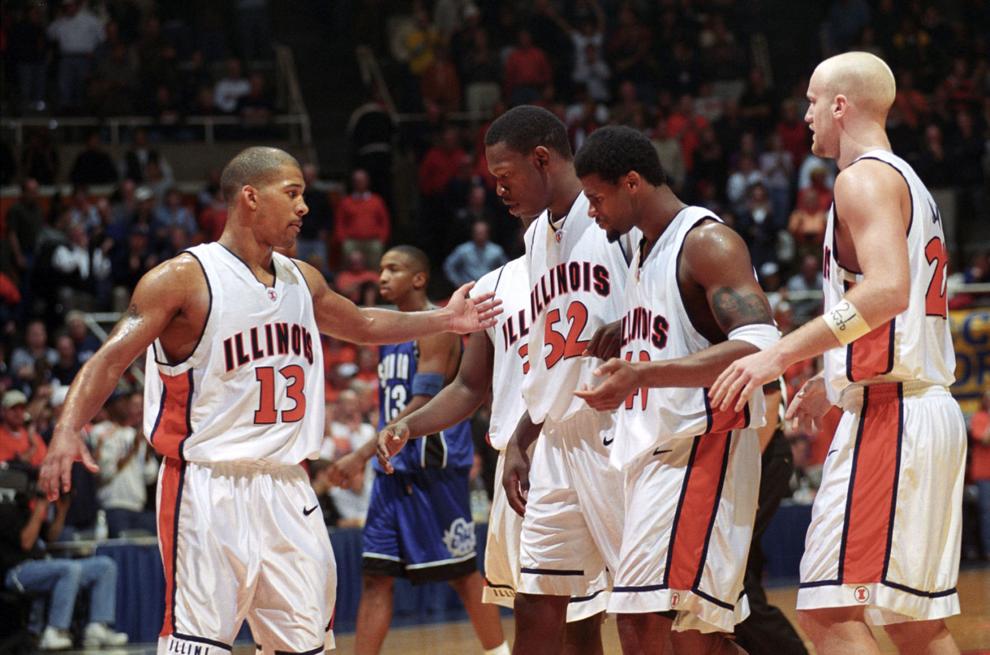 45. Thwarting the Pirates
In a 2000 nonconference matchup of Top 10 teams, Illinois trailed Seton Hall by as much as 21 points. Thanks in part to Marcus Griffin's 24 points and 13 rebounds, the Illini rallied for an overtime win.
---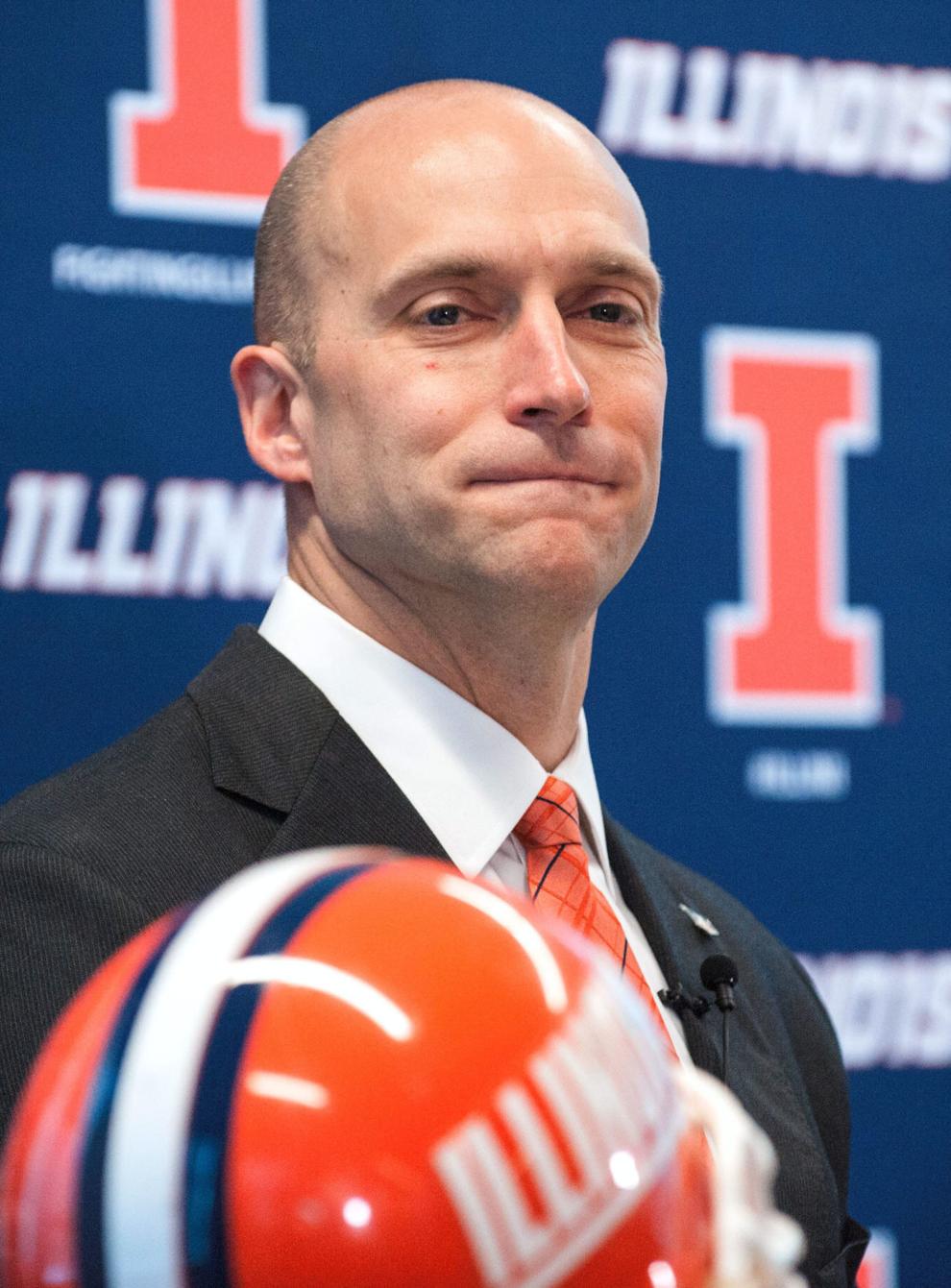 46. Welcome home
On Feb. 16, 2016, former Illini tight end Josh Whitman became the school's athletic director. Whitman was previously in charge of the athletic programs at Division III schools Wisconsin-La Crosse and Washington University.
---
47. Pushing them back
Only one player in Illinois football history has five sacks in a game. No surprise, it is career leader Simeon Rice, who had a handful against Washington State in a 1994 game at Soldier Field. Rice piled up 36 yards in losses against the Cougars.
---
48. Good luck with that
In the 1999 Micronpc.com Bowl against Virginia, Illinois pulled off a trick play that was actually shown on Miami TV earlier in the week. Didn't matter. As expected, Kurt Kittner caught the option pass from receiver Brandon Lloyd for a 30-yard score. If it worked, Kittner had told coach Ron Turner he was going to heave the ball out of the stadium. Kittner tried, but underestimated the size of the building. He still got flagged for unsportsmanlike conduct. Illinois scored a school postseason record 63 points.
---
49. Gone but not forgotten
In 1994, Illinois eliminated its fencing and men's swimming and diving programs.
---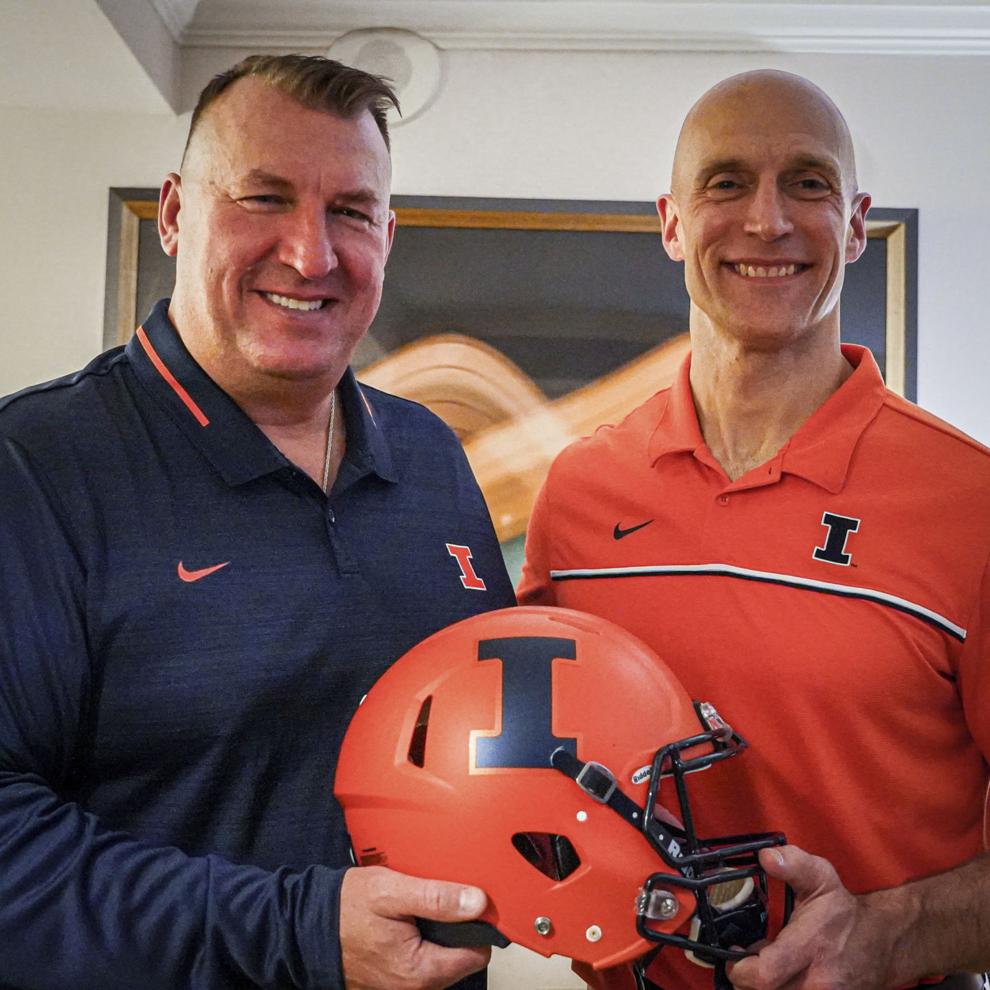 50. Another new boss
On Dec. 19, Bret Bielema became Illinois' 26th head football coach and the fifth in 11 years. He replaces Lovie Smith, who had five losing seasons and earned one bowl bid.