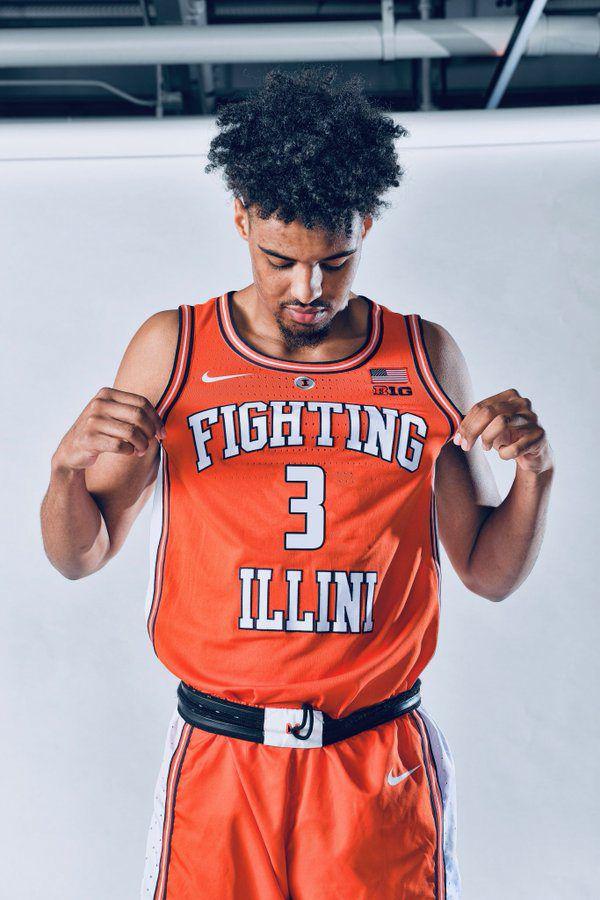 CHAMPAIGN — Brad Underwood has left no recruiting stone unturned.
The Illinois men's basketball coach has gone far beyond typical high school recruitments, adding international players, graduate transfers and junior college transfers in his first two seasons as coach.
Rounding out the 2019-20 roster has seen Underwood embrace yet another recruiting avenue this month. After securing a commitment from Division III transfer Austin Hutcherson earlier this month, the Illini landed another transfer wing when former Holy Cross guard Jacob Grandison committed Sunday morning.
Both Hutcherson and Grandison will sit out the 2019-20 season and then have two years of eligibility remaining.
"You start looking at the opportunity we have to have a guy sit out, learn your system," Underwood said in his 'Illini Pella Saturday SportsTalk' appearance in regard to Hutcherson, who has signed and he can talk about. The same sentiment, though, would hold true for Grandison.
"Those guys can have a level of confidence coming in because they'll be in 110 practices," Underwood continued about sit-out transfers. "They'll experience by watching. They'll experience Big Ten basketball. They'll see the caliber of competition. Then there with coaches every single day working out as well.
"They don't have the pressure of a game. They don't have the stress that goes with that. Now, they can work on just getting better."
Grandison was a two-year starter at Holy Cross, moving into a full-time role last season after starting 18 games as a true freshman. The 6-foot-6, 196-pound wing out of Oakland, Calif., averaged 13.9 points, five rebounds and 2.9 assists for the Crusaders in 2018-19 and shot 36.5 percent from three-point range.
While Underwood has added a transfer of every sort in his time at Illinois, he sees extra value in a sit one, play two transfer. He compared them in a way to senior guard Andres Feliz, who had two years of immediate eligibility after transferring from Northwest Florida State and showed improvement even from his first semester to his second on campus.
Underwood has had graduate transfers in his first two seasons with the Illini in Mark Alstork and Adonis De La Rosa. Both played a role, but neither immediately turned into a top option.
"The grad transfer situation, there was 125 of them last year roughly, and they averaged six points a game," Underwood said. "It gets tough for those guys to come in — especially at the highest levels — and achieve immediate success right away learning a new system, learning new teammates and learning a new campus."
Adding transfers like Hutcherson and Grandison adds some experience to the Illinois roster. The Illini have the potential to be older in 2020-21 than any of Underwood's first three teams, including this coming season. He likes that.
"We just think this is a great opportunity," Underwood said. "It helps enhance our team and gets us a little older, which is important in the Big Ten especially. … It gets really hard to play 13 guys. We have 13 scholarships. I think it's a way that can be very beneficial. We can continue to work this angle a little bit."
Grandison's commitment technically pushes Illinois one player past the 13 scholarship limit for the 2019-20 season after also landing a commitment from Lincoln grad Jermaine Hamlin on Saturday. Freshman forward Bernard Kouma, however, has yet to be cleared by the NCAA eligibility center — a potential situation that grows increasingly unlikely given the academic year at Illinois is scheduled to start in exactly one week.
A full complement of scholarship players for the 2019-20 season would give Illinois two to work with for the 2020 class with Feliz and Kipper Nichols set to graduate. That doesn't take into account any other roster turnover, which could include Ayo Dosunmu heading to the NBA.
"There's no doubt we're going to try to sign a couple high school guys," Underwood said, "and still have some needs."