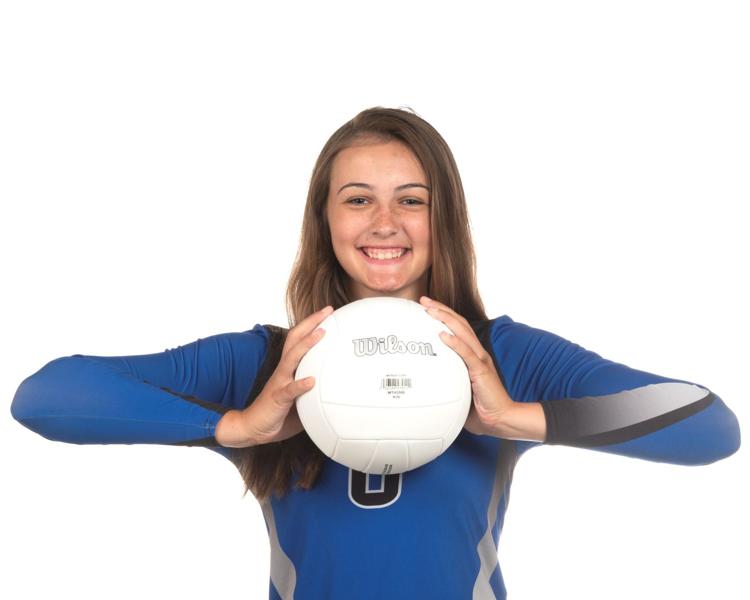 In volleyball
Watseka 2, Salt Fork 0. Raegann Kochel pounded four kills, Sydney McTaggart came up with 16 digs and Grace Smith provided eight assists to help the Warriors (6-5-1) down the Storm (1-6) 25-23, 25-21 in a match played in Catlin.
Urbana 2, Peoria 0. Raevyn Russell delivered seven kills and 11 digs, Kynzee Boastick smashed seven kills and Tia Radanavong had nine assists to help the Tigers (1-3) sweep the Lions 25-9, 25-13 for their first win of the 2019 season. Rylie Russell had 13 digs for the victorious Tigers (1-3).
St. Anne 2, Iroquois West 0. Emma Lopez had four assists and Shelby Johnson came up with 11 digs for the Raiders (0-8) in a 25-16, 25-14 loss.
Prep Volleyball: SJ-O vs. Oakwood 2019
St. Joseph-Ogden vs. Oakwood in a prep volleyball match at SJ-O High School in St. Joseph on Wednesday, September 11, 2019.
In boys' soccer
Rantoul 2, Clifton Central 0. Nathan Kelley and Sammy Casco both scored goals to give the Eagles (2-4-1) their second victory of the season in a match played in Rantoul. Brogan Kaiser and Ben Guhl both delivered assists for the Eagles.
In boys' golf
At Danville. Jaren Hotsinpiller fired a 47 and Andrew Kittell shot a 50 to lead Danville to a 206-209-228 victory over Oakwood and Westville at Harrison Park. Oakwood's Logan Hoshauer was the overall low scorer for the match with a 44. Jack Duensing led the Tigers, shooting a 50.
At Windsor. Holden Kile made a birdie on the par-4 eighth hole and fired a 42 and Jacob Knofsky shot a 45 to lead Tri-County to a 190-230 win over Windsor.
At Rantoul. Gavin Speirs scored a 47 and Will Petry finished at 54 to help Cissna Park edge Fisher 222-231 at Willow Pond. Jordan Claxton led the way for the Bunnies, firing a 53, while Max Bruggman carded 57.
In girls' golf
At Monticello. Alaina Bowie shot a 36, Brooke Erhard fired a 43 and Samantha Miller finished at 45 to lead St. Thomas More to a 174-190 victory over Monticello. Molly Stringer shot a 37 and Ashley Long had a 43 for the Sages. Abby Spiller lead Gibson City-Melvin-Sibley with a 49.
At Sheldon. Natalie Schroeder fired a 41 and Hailey Noel finished at 50 to pace Watseka to a 202-226 win over Iroquois West at Shewami Country Club. McKinley Tilstra had the low round for the Raiders with a 47.
In girls' tennis
At Champaign. Centennial defeated Watseka 9-0 in a dual match at Lindsay Courts.