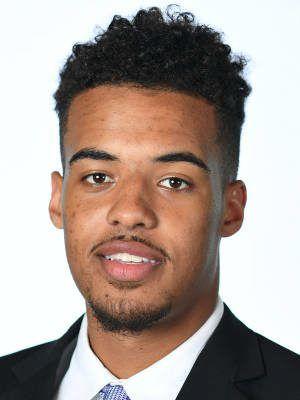 CHAMPAIGN — Move-in starts today at Illinois, the school year begins next Monday and Illini men's basketball coach Brad Underwood is still piecing together his 2019-20 roster. Illinois officially announced the addition of Holy Cross transfer Jacob Grandison on Monday.
Now comes the matter of the Illini's 13th and final scholarship.
Will it still be filled by Bernard Kouma, who signed in May but has yet to be cleared by the NCAA eligibility center? Or will it go to Lincoln graduate Jermaine Hamlin, who committed Saturday?
"Bernard's in a situation that's really beyond our control," Underwood said Monday. He can't speak publicly about Hamlin given the 6-foot-10 center has yet to sign.
"All we can do is what we can do in terms of providing paperwork," the third-year Illinois coach continued about Kouma. "We're at the mercy of the eligibility center and their ongoing guidelines that they use to evaluate his status. Until we know anything more there, we're planning on him being an Illini. We'll see from there."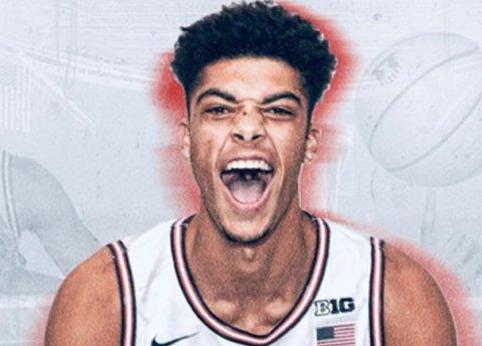 Illinois' frontcourt might still be in flux, but the addition of Grandison after also adding fellow transfer Austin Hutcherson earlier this month fills out the Illini's wing depth. At least for the 2020-21 season. Both Grandison and Hutcherson will sit out the upcoming season and have two years of eligibility remaining.
The transfer duo will, of course, be inextricably linked. Both are moving up several levels by joining the Illinois roster — Grandison from the Patriot League and Hutcherson from Division III Wesleyan University in Connecticut. The new Illini wings are also both long athletes at 6 feet, 6 inches in addition to being solid shooters and passers.
"I don't judge the level," Underwood said about adding two transfers from lower-level programs. "I judge the player. I like the fact they're guys who will be in our practices and program for three years and have two to play. There's a maturity that comes with that. It's a great opportunity for these young guys to come in and make us better this year practicing against really good players and understand our system, get stronger. Develop every aspect both physically and mentally. When it's their time next year, they'll be ready."
As similar as Hutcherson and Grandison might be — particularly in their path to Illinois — they are different players. That's what Underwood wants given he regularly discusses adding "different pieces" to the Illini roster. Hutcherson leans more toward the guard end of the wing designation and can run the point.
And Grandison?
"He's a consummate forward," Underwood said. "When you watch him, he's an elite passer. His passing is incredible. His IQ, he's got a knack for as soon as a guy turns his head he cuts. He gets a lot of easy baskets."
Underwood can also see Grandison improving in his ability to stretch the floor in the next year. The Oakland, Calif., native shot 34.6 percent from three-point range in his first two seasons at Holy Cross, and Underwood projects him in the low 40s.
"He took a lot of hard shots for them as their leading scorer and best player," Underwood said.
Grandison's overall production could jump once he plays at Illinois. Underwood's system is remarkably more uptempo than the Princeton offense Grandison played in under now retired Holy Cross coach Bill Carmody. While pace will be a change, Underwood said Grandison should be able to adapt.
"It's not a drastic difference in terms of spread and some of the Princeton stuff," Underwood said. "The concepts are very, very similar. It's based on passing, as we are. ... Being able to run — use his ball handling skills, use his passing skills in the open court — I think all that will pay off."