Every day during the Illini basketball team's overseas trip, the pride of Fisher, Illinois junior Zach Griffith, will check in. Today's entry: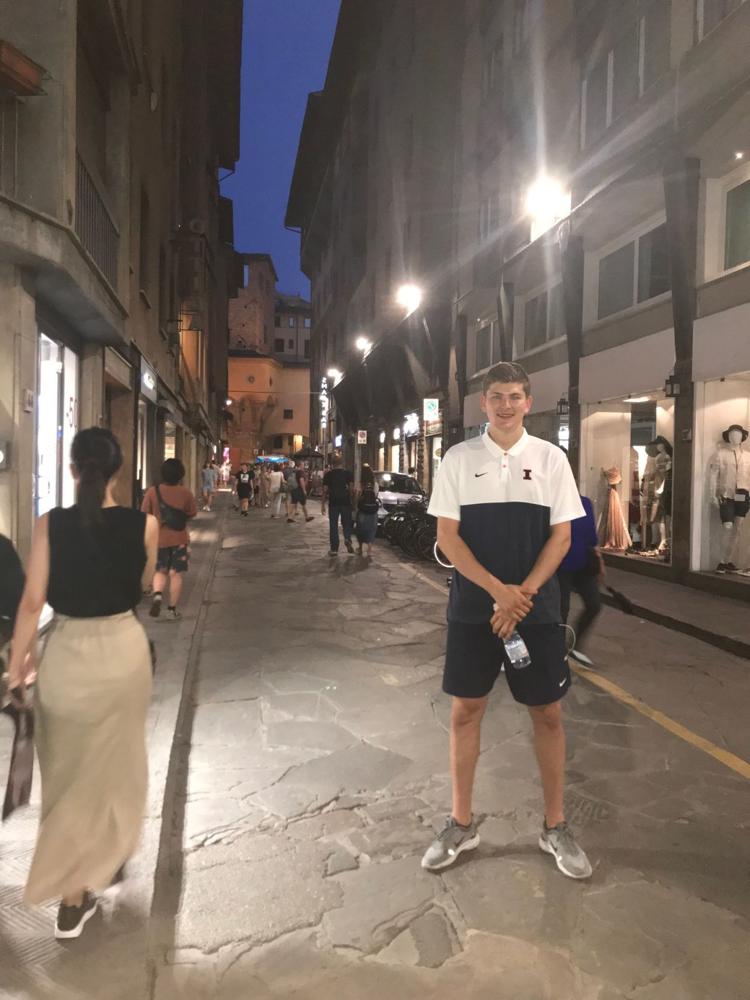 The travel day for Illinois men's basketball began Thursday morning at 10:15 a.m. local time. After breakfast, we checked out of our rooms, loaded up the buses and were wheels up headed for Florence.
After the long commute with a couple pit stops, we arrived at our hotel at about 3:30 p.m. As we were checking into our hotel, the new-look Nebraska Cornhuskers, under the reigns of Fred Hoiberg, were heading out for their game at 6 p.m.
Once we arrived, we had the rest of the day to tour the city. For me, this meant heading down the way to check out the leather market followed by dinner at an Italian steakhouse. I was talked into ordering grilled wild boar and it was actually one of the best dinners I've had yet. I wasn't quite sure what to expect, however, it wasn't much different than your traditional beef steak.
After dinner, we toured the city a little further before turning in for the night. Friday evening at 8 p.m. local time, we will go up against the Livorno All-Stars here in Florence.