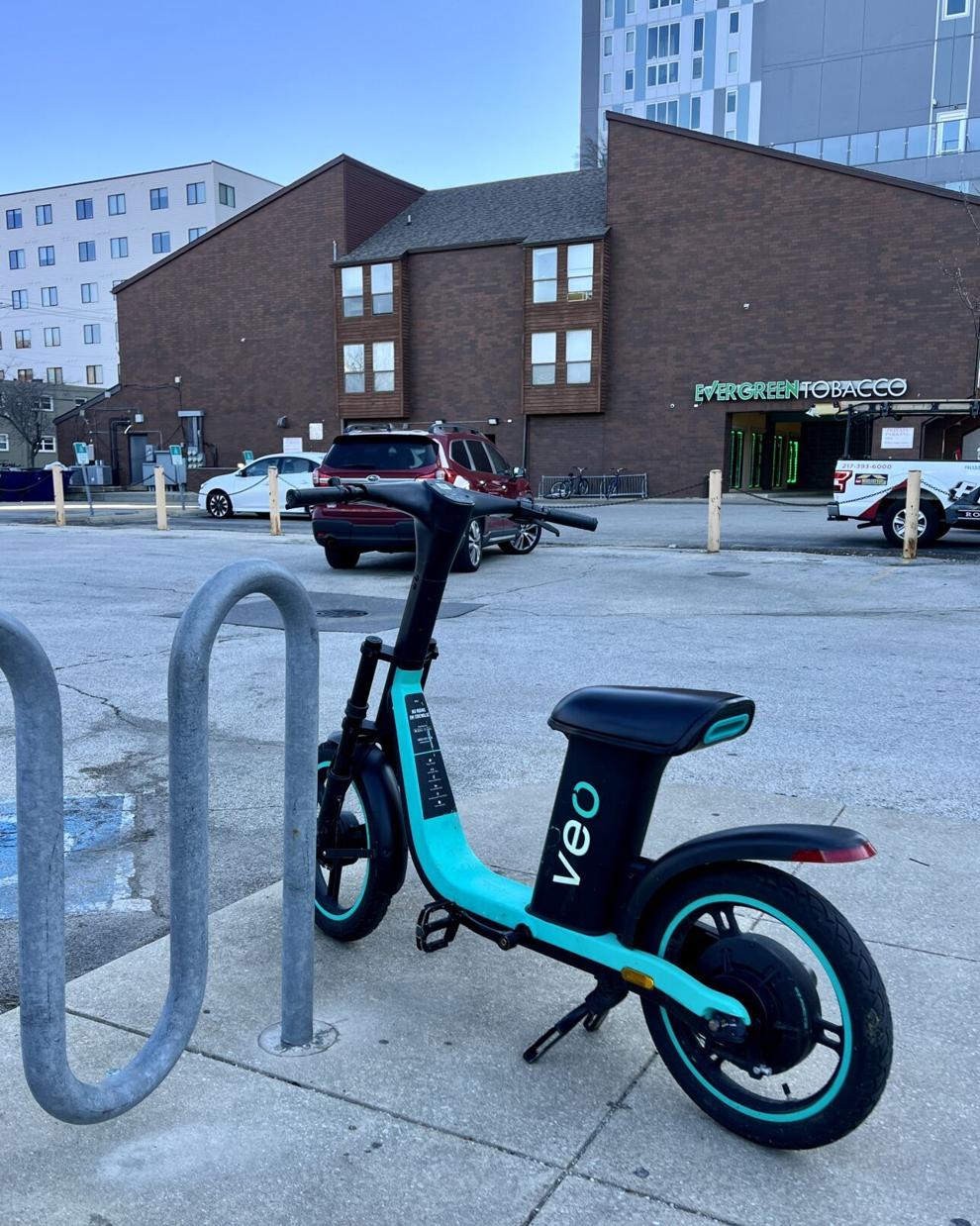 Drop in a question of your very own BY CLICKING HERE or by emailing Kathy Reiser at mailbag@news-gazette.com
Sign up for our daily newsletter here
Another good mix of questions this week — several of them UI-focused. We didn't plan it that way, but maybe people were in a rush to get their questions in before they left on spring break. We'll tell you about a mowed-down patch of prairie in Urbana … security at our local trauma center … who'll get to park at the new south-campus parking deck … and why it's so hard to keep litter out of the Second Street basin in] Champaign. Oh, and you know those turquoise-colored rental bikes that seemed to be everywhere in C-U last summer? They're ba-a-a-ack ...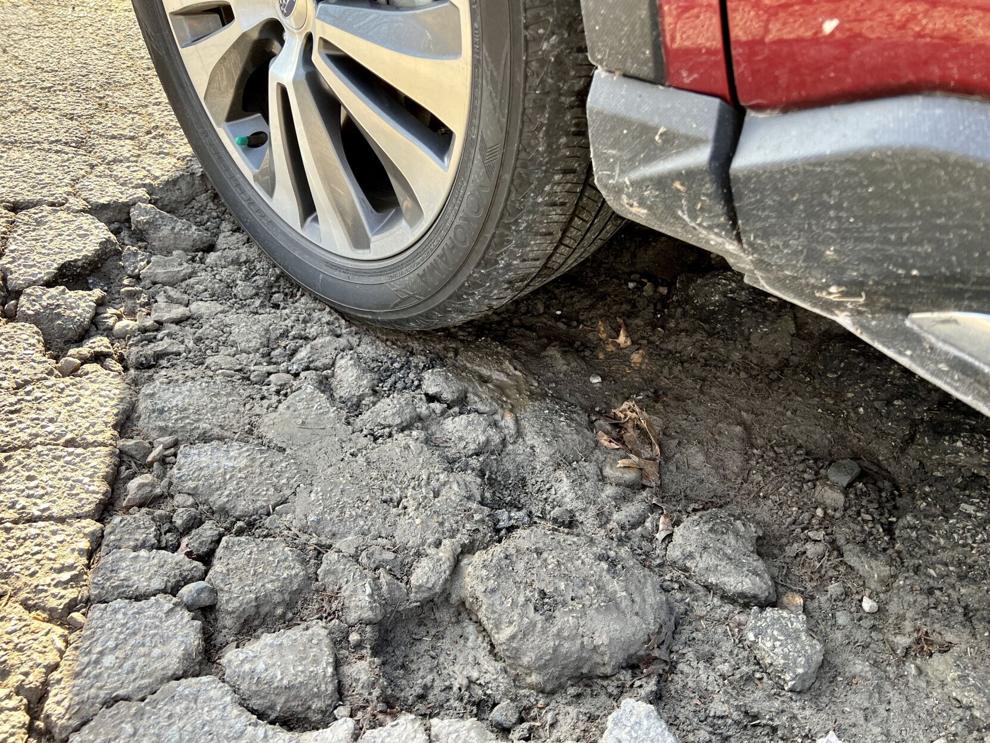 About those car-related questions ...
A reader wrote in this week to say he's noticed the Mailbag includes "a steady flow of car/driving-related questions: when is this road going to be repaired, why is this traffic light so slow to change, why don't they raise the speed limit near Carle Hospital, etc. What's your theory on why the community seems obsessed with car-related questions about infrastructure, but there's barely any discourse about pedestrian/bike-related issues? With the flat terrain and interest in property values, I would think people would want infrastructure that's more walkable and safer for our community."
I had to smile when I read this one. The preponderance of driving-related questions may have been the biggest surprise for me since I took on the Mailbag column last summer. I'm not sure I have a good theory to explain why we get so many queries about parking, potholes, speed limits, traffic lights, etc.
Sometimes, one question will spur several similar inquiries; like the potholes themselves, pothole-related questions seem to multiply whenever one appears in print. And I would guess a higher percentage of our readers drive motor-driven vehicles than bikes. Or maybe it's a seasonal thing – and as the weather warms, readers may have more questions about what they see as they bike or walk around town.
We welcome questions about whatever you're seeing around our area – whether you're on foot, on a bike, or in a car or truck.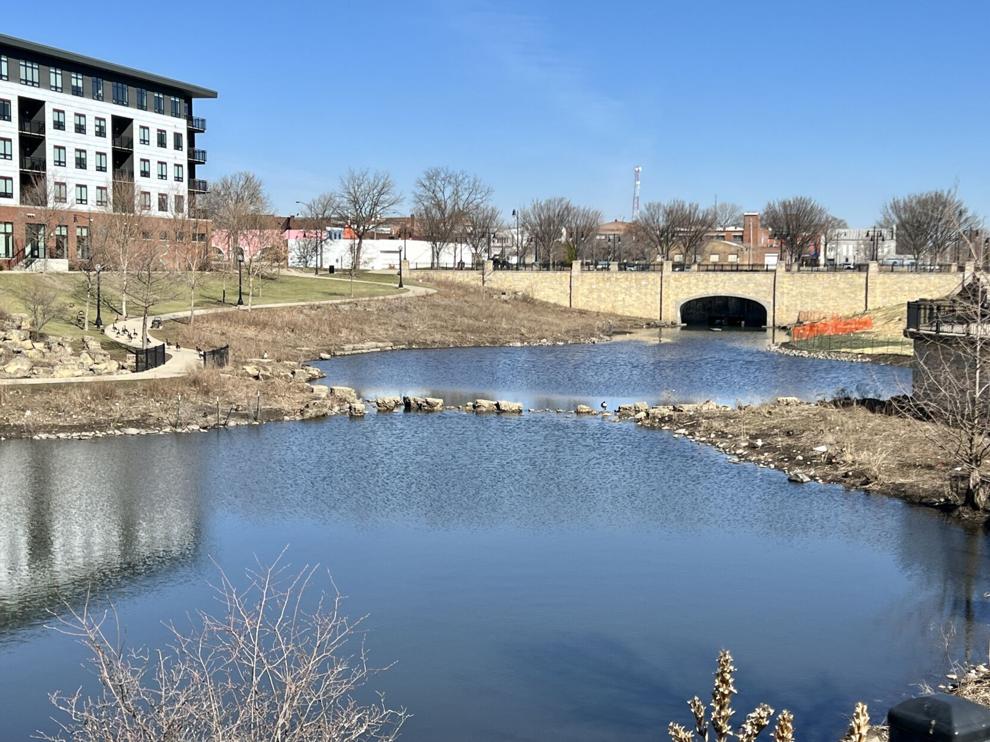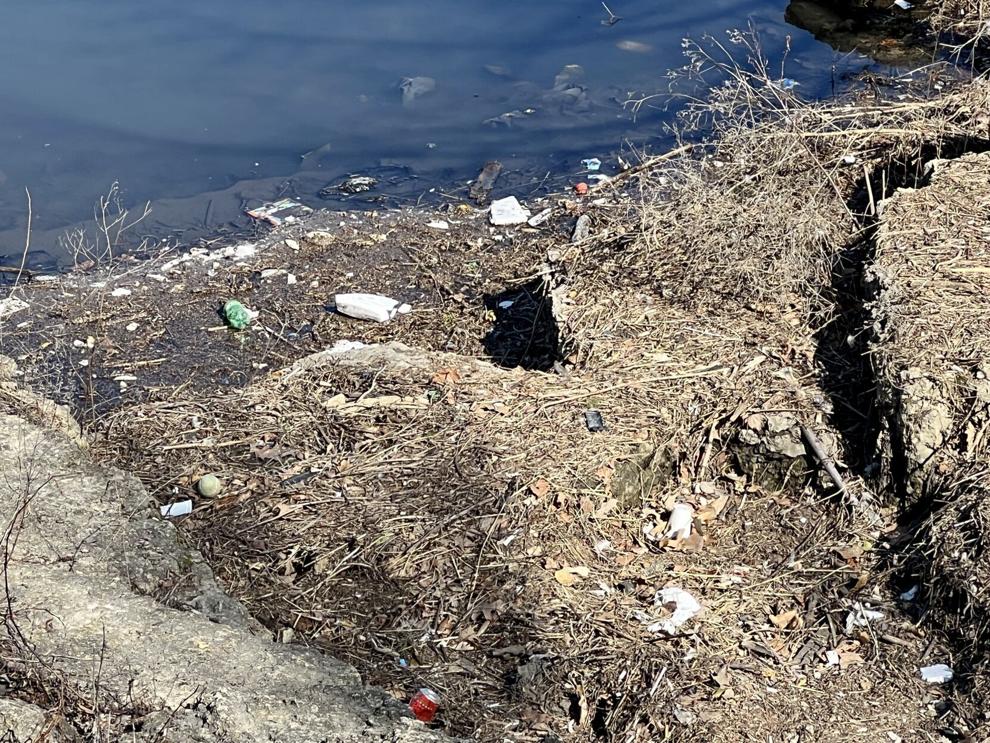 Keepin' it clean in the Second Street basin
"The Second Street Detention Pond in Champaign is a beautifully designed oasis that's both a functioning water management system and outdoor recreation area. However, the amount of litter in and around the detention pond is abhorrent. I understand it's not under the park district's purview, but could the city step up routine maintenance that includes litter cleanup?"
The basin does have a tendency to trap garbage, says Champaign Public Works' Kris Koester. Single-use plastic debris (and other stuff) washes in from stormwater runoff through street drains into the basin. The wind may blow plastic bags and other lightweight items into the basin — and once the trash is down there, it doesn't usually find its own way out of the basin on another windy day.
Koester said the City of Champaign contracts out the native-area stewardship through its engineering division, and these contractors remove litter. This was done as recently as December 2022, and "the cleanup removed garbage from the basin, shoreline and landscaping. The city's landscape maintenance staff also routinely pick up debris as they are in the basin areas performing landscaping duties. The engineering division will also seek a contractor with access to a boat or other vessel that can assist in removing debris from the water."
He notes that the City of Champaign organizes and participates in a community-wide litter pickup event each year. The 2023 Boneyard Creek Community Day is planned for Saturday, April 22. Registration begins at Scott Park (207 E. Springfield Avenue, Champaign) at 9 a.m. The rain date is April 29. The city also hosts a fall litter pickup for the Boneyard Creek, though this year's fall date has not been scheduled.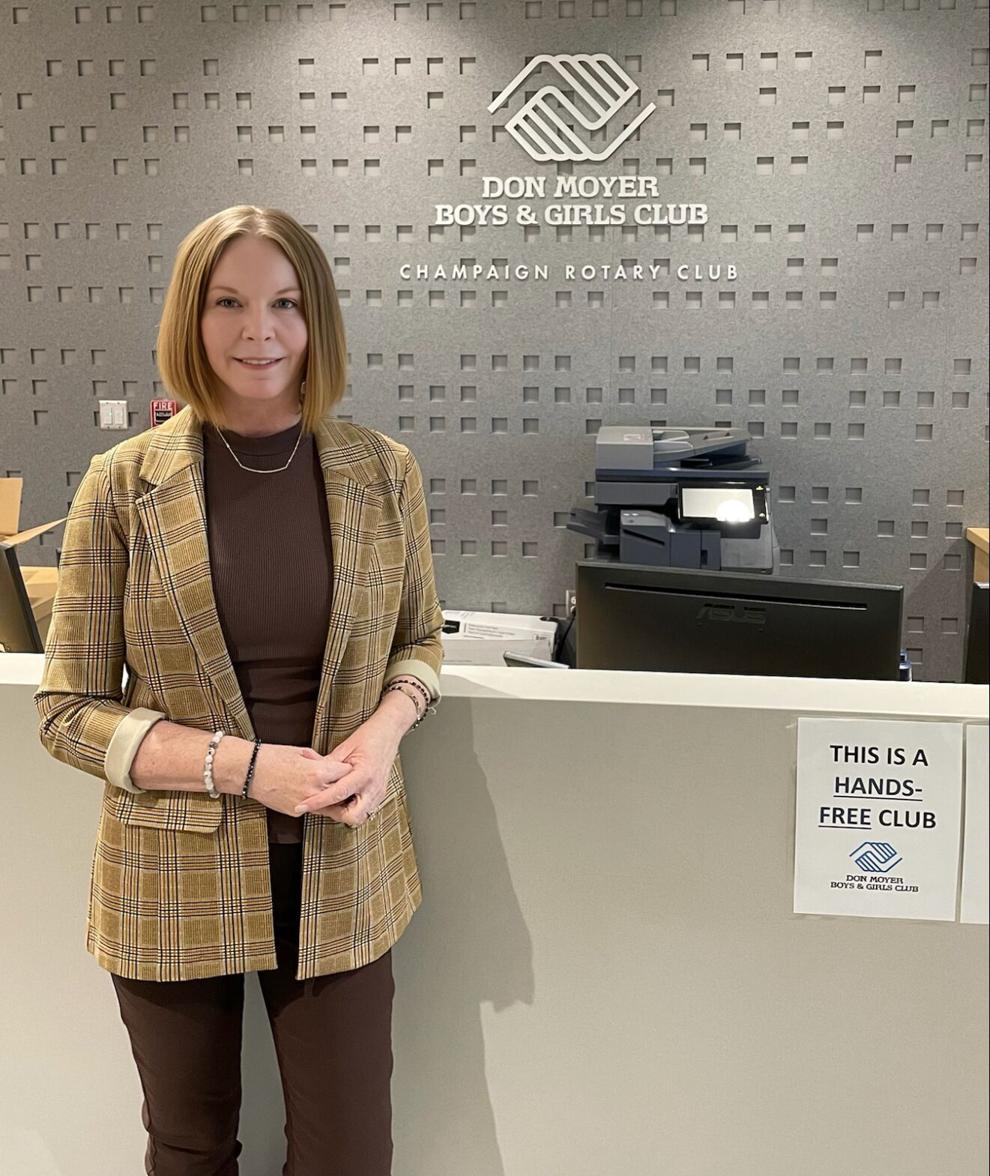 What is a "hands-free" club?
"A recent News-Gazette article on Amy Brown featured a photo with a sign off to the side that said, 'This is a hands-free club.' What does that mean? Are the children not to put their hands on one another? Are staff not to touch the youth – even for a high-five or a pat on the back?"
"This is a great question," said Brown, the Interim Executive Director and CEO at the Don Moyer Boys and Girls Club in Champaign. "At Don Moyer Boys & Girls Club, we believe strongly in fostering an environment of safety and respect for all individuals involved. We are committed to providing club experiences that support healthy boundaries between children while also helping our students develop  strong social skills.
"We understand that young children are still learning and developing, so our approach to boundary-setting is one of teaching and guidance. We strive to make clear what behaviors are appropriate — such as a high 5 — or inappropriate in the club setting. We also actively reinforce appropriate behavior through positive reinforcement and age-appropriate activities that teach important social skills.
"The goal of these measures is not only to maintain safety but also to help our club members learn how to interact appropriately with others in an environment where mutual respect is important. We believe that by providing our club members with the tools and guidance to navigate healthy boundaries, we will be setting them up for success in all areas of their lives. With a strong emphasis on safety and respect, Don Moyer Boys & Girls Club is committed to helping our members grow into responsible adults."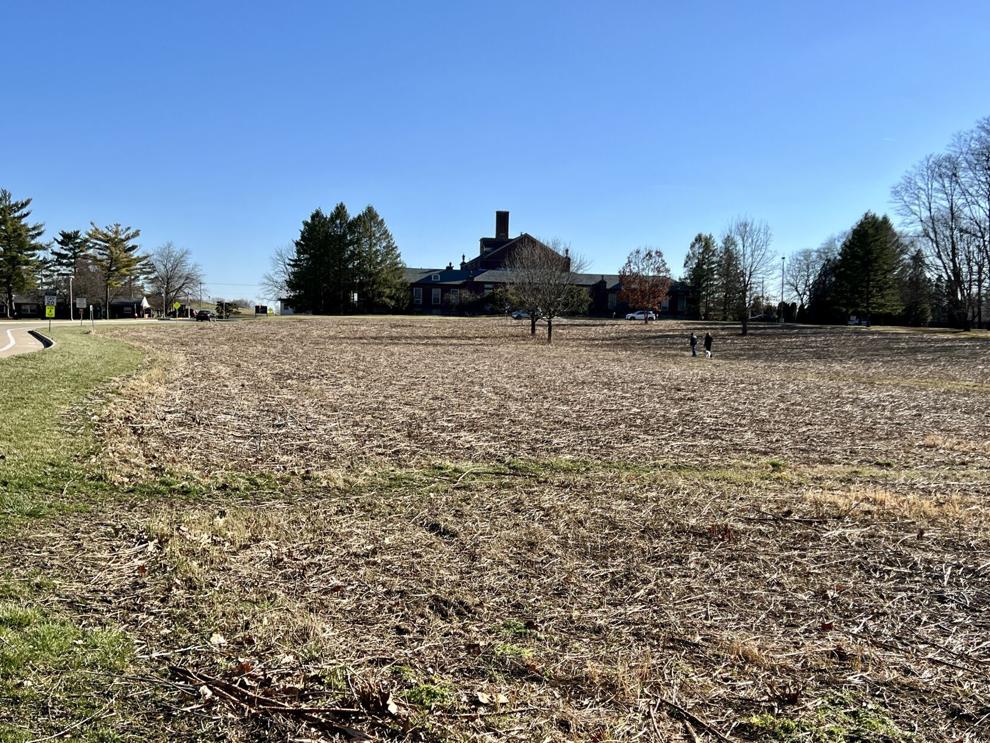 Changes at Urbana prairie
"Why was the prairie at Florida Avenue and Orchard Street in Urbana cut down recently?"
I went over there to snap a picture, and — whoa! — it looks so different now. Jamie Ellis, the UI's natural areas coordinator, said he and a colleague mowed the prairie planting at the southwest corner of Florida and Orchard on March 2. 

"From time to time, we help with the vegetation management at the site, and this management action has been part of a yearly spring routine," he said. "A seed mix of about 60 native wildflowers and grasses were planted on this approximately 3-acre site in the spring of 2010. The vision was to reconstruct prairie to provide an educational resource for the community, build habitat for a diverse array of plants and pollinators, and help the campus achieve sustainability goals."
One management goal is to maintain prairie vegetation, Ellis said. "Most prairie plants are herbaceous, deep-rooted, perennial species. Many plants go dormant to survive the winter. In the process, the above-ground portion of herbaceous plants die. The roots of the plants remain alive and will re-grow as daylight lengthens and spring weather warms. The above-ground portion of woody plants like trees and shrubs remain alive through the winter, though dormant as well."
Ellis said a number of unwanted trees are growing throughout this little patch of prairie. Specifically, "tree-of-heaven is a fast-growing, non-native species. If left unchecked, the character of the site would quickly turn from prairie to something else. Mowing is one way to control unwanted woody species, and on March 2, no prairie plants were harmed."
Fire is another option for controlling invasive species. Prairie plants generally thrive after fire, and small trees and shrubs usually die. Ellis said a prescribed burn might be considered in the future, but mowing seems to be the better option for now.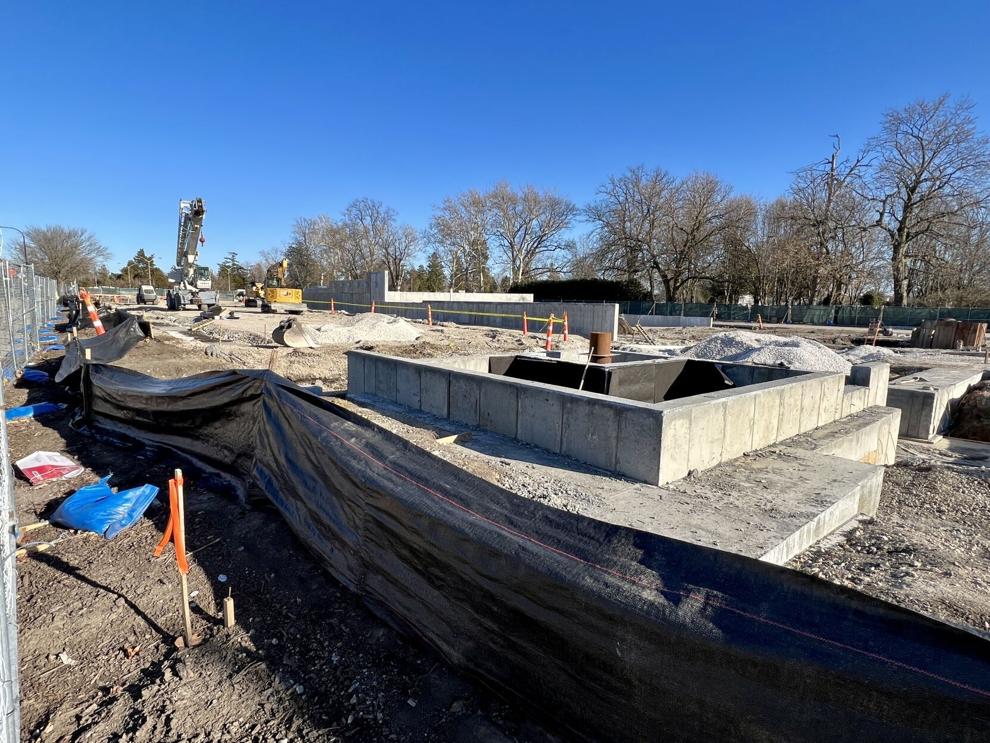 Who will new parking deck serve?
"Who will be allowed to park in the new UI deck being built at the southeast corner of Fourth Street and Pennsylvania Avenue? Will there be any public access?"
The new four-story deck is starting to rise on part of lot E-15, south of the UI law school and northeast of Memorial Stadium. When completed, it will provide permit parking for faculty, staff and students, as well as hourly parking for the public, said Maria McMullen, UI Parking's assistant director.
"We have yet to determine the hours of enforcement or the rates. I can say there will be a charge for parking during athletic events," just as there is at the State Farm Center and in other adjacent parking areas.
An FAQ page on the UI Parking website says the footprint of the new E-15 structure will take up about half of the former lot E-15; the new deck will accommodate about 430 vehicles. The rest of the E-15 lot will continue to provide surface parking for about 170 vehicles. So a total of about 600 spaces will be available at that location after the deck is built – approximately twice as many as existed before its construction began.
Lest you think that's a net gain of about 300 spaces for south campus, another parking lot in the area will be closing soon to make way for another construction project. The newly named Steven S. Wymer Hall will be built on the current site of lot E-12, just east of Huff Hall in Champaign. The Wymer Hall project was known as the South Campus Center for Interdisciplinary Learning until this past week. Construction will begin this spring, and the building is expected to open in 2025.
Officials expect that 167 of E-12's parking spaces ultimately will be lost once Wymer Hall is completed; about 30 spots will remain in E-12. Most current E-12 parking customers will be offered the opportunity to buy permits for the new E-15 lot/garage, which parking officials say is less than a 5-minute walk south of where they currently park.
So if I've done the math correctly, and nothing's changed since the Parking Department posted its FAQs, the net gain for the southwest part of campus should be more than 100 parking spaces once the E-15 deck is completed. At least … until the next-next construction project is announced!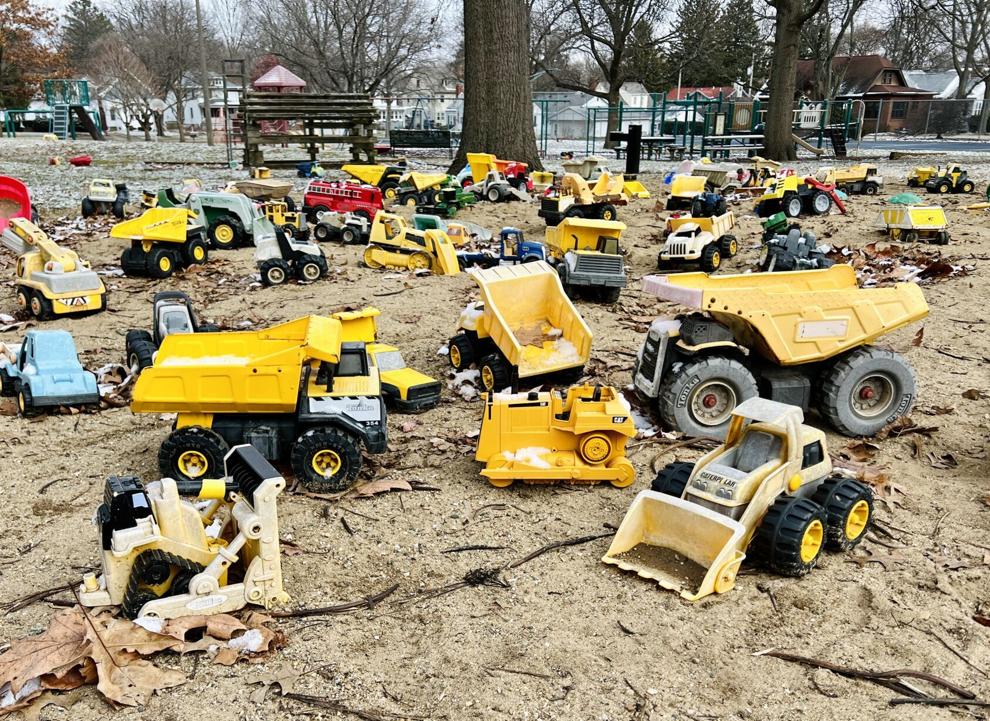 Toy trucks in Clark Park
"What is the backstory to the multitude of toy trucks in the sandpit area at Clark Park? From where have they all come? A few years ago there were none and then they gradually started appearing to reach the overwhelming number there is now."
Chelsea Norton with the Champaign Park District says the history of the donated toy trucks that pop up in sandpits around Champaign — like Clark Park's — isn't entirely clear. "It has been going on for decades and seems to be a fully community-initiated endeavor. Champaign Park District staff review them during park maintenance visits or when the sand needs filled. Although this is a very kind and community-building effort, we'd like to encourage people to not donate broken toys — and consider donating elsewhere if the sandpit looks full."
Perhaps one or more of the park's current/former neighbors could help fill in some of the Clark Park toy truck collection's history for us. I'd love to know of any current engineers or heavy-equipment operators who used to "manage" a fleet of Tonka Toys in that very sandpit when they were children. Drop me a note at kreiser@news-gazette.com, if you have a story to tell about any of that.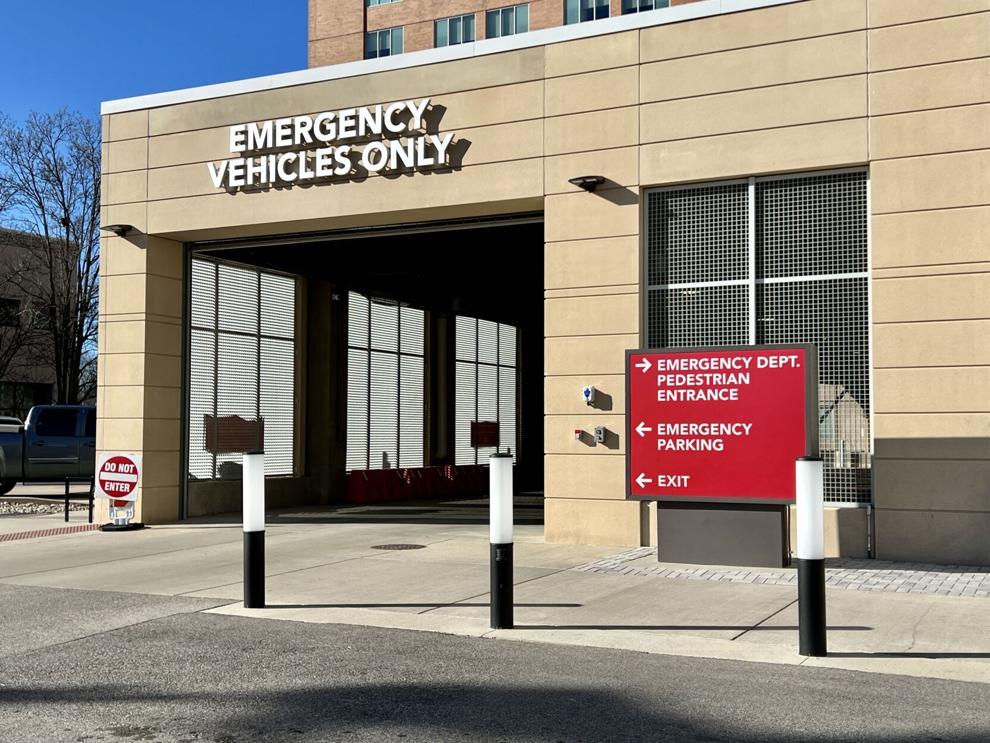 Tightening trauma center security
"Why doesn't the largest Trauma 1 Hospital in our area (Carle) have its security staff carrying firearms? The guards there have tasers, pepper spray, body armor, body cams and handcuffs but no firearms. Good guys with tasers are no match for bad guys with guns. The new weapon-screening machine in the E.R. is great, but there are other ways to enter the E.R. without being screened. Some other hospitals in central Illinois have armed security, so why not Carle?"
Carle spokesperson Brittany Simon said, "Carle Health security team members are specially trained to uphold policies and processes established to keep staff, patients and visitors safe. With the goal of addressing any disruption or violence without an affect to patient care in the facility, we work closely with local law enforcement to mitigate instances where additional support is needed.
"Carle Health continues to refine our safety and emergency preparedness strategy to offer the most holistic, evidenced-based approach to healthcare security possible. The weapons detection service was initially installed at the Emergency Department entrance as a first step in a comprehensive plan to mitigate weapons from entering the hospital. We are continuing to make action plans to craft the appropriate safety and emergency planning for each facility's needs."
And those action plans are coming into sharper focus. Simon's reply to this Mailbag question came several days before Carle Foundation Hospital's Thursday announcement that the hospital will (very) soon require visitors to all areas of the hospital — not just the E.D. — to check in upon arrival and show an ID.
As Debra Pressey reported on Thursday, starting at 8 a.m. Monday, all visitors coming to the hospital will be required to check in at any of four entrances, show a photo ID, get their pictures taken by a staff member, and obtain a visitor badge that must be worn during their time at the hospital. The badge will include the visitor's name, photo, the floor or unit they will be visiting and their check-in time, and will be good for one day only.
For further details, check out Deb's full story here.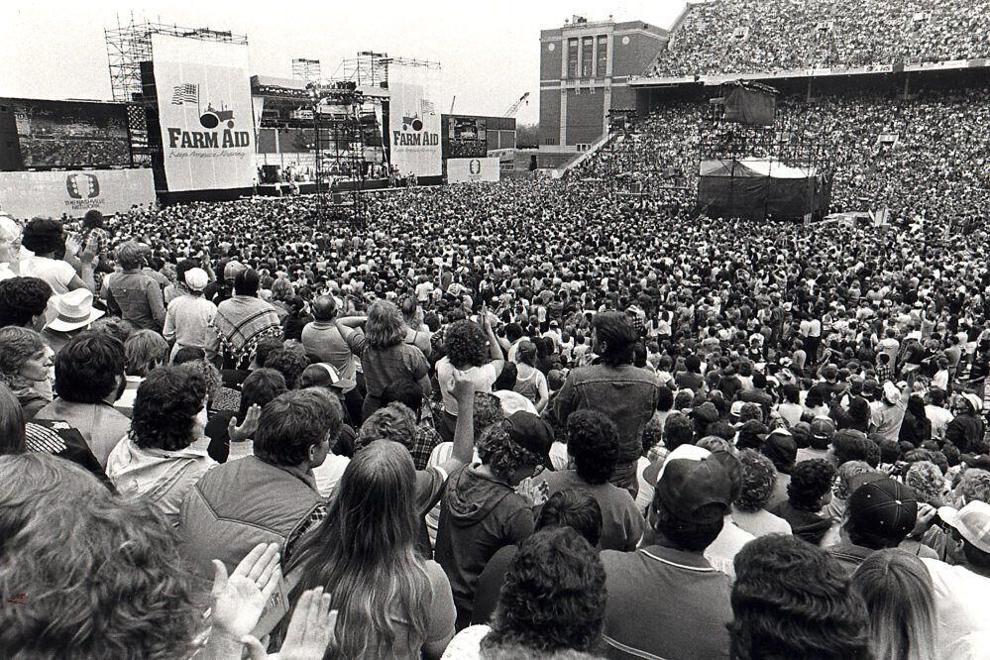 Seeking Farm Aid memories, artifacts
If you attended — or were otherwise involved in — the first Farm Aid concert in September of 1985, some UI history students would love to talk with you.
On Saturday, April 1, from 3 to 7 p.m., students from the Department of History will be hosting a free "History Harvest" event to collect stories and materials related to the inaugural Farm Aid concert held at Memorial Stadium in Champaign. Appropriately enough, it will take place in the 77 Club, high atop the stadium.
The students are working under the direction of UI professor Daniel Gilbert, who is teaching a class on Farm Aid this semester. "Everything we collect will become part of the Farm Aid collection at the Champaign County History Museum," he said. "In addition, the Spurlock Museum will be creating a 2025 exhibit about Farm Aid, using materials we collect."
A press release from the students who are organizing the event says, "With a majestic view of the field where the concert happened, Memorial Stadium's 77 Club offers a perfect vantage point for sharing and collecting stories about Farm Aid. Anyone who would like to have their memories recorded is invited to attend. In addition to mobile audio recording equipment (to record interviews), students will use scanning equipment to make digital records of any photos, documents, or artifacts (e.g. t-shirts, ticket stubs, autographs, etc.) that attendees would like to share."
There's no need to register in advance for the History Harvest; just show up on the west side of Memorial Stadium between 3 and 7 p.m. on April 1, enter through gate 16, and take the elevator up to the 77 Club. If you have questions about the History Harvest between now and then, email gilbertd@illinois.edu.
So … how did the UI come to offer a course that focuses on Farm Aid? History Harvest is part of the department's public history program, and Gilbert says the theme of the course changes each time it is offered. "This semester's version of the History Harvest class is focused on Farm Aid. The students spent the first part of the semester learning about the history of the farm crisis of the 1980s, and examining the history of country and rock music. Then, we shifted gears to start working on the practical elements of the History Harvest event – how to conduct an interview, etc."
He said the final weeks of the semester will be focused on "how to 'process' the 'yield' of the History Harvest – in our case, collaborating with our partners at the CCHM and the Spurlock.
"From my point of view Farm Aid is one of the most important examples of the intersection of popular music and social change in American history, and we should be doing a lot more to celebrate our community's key role in that story," Gilbert said.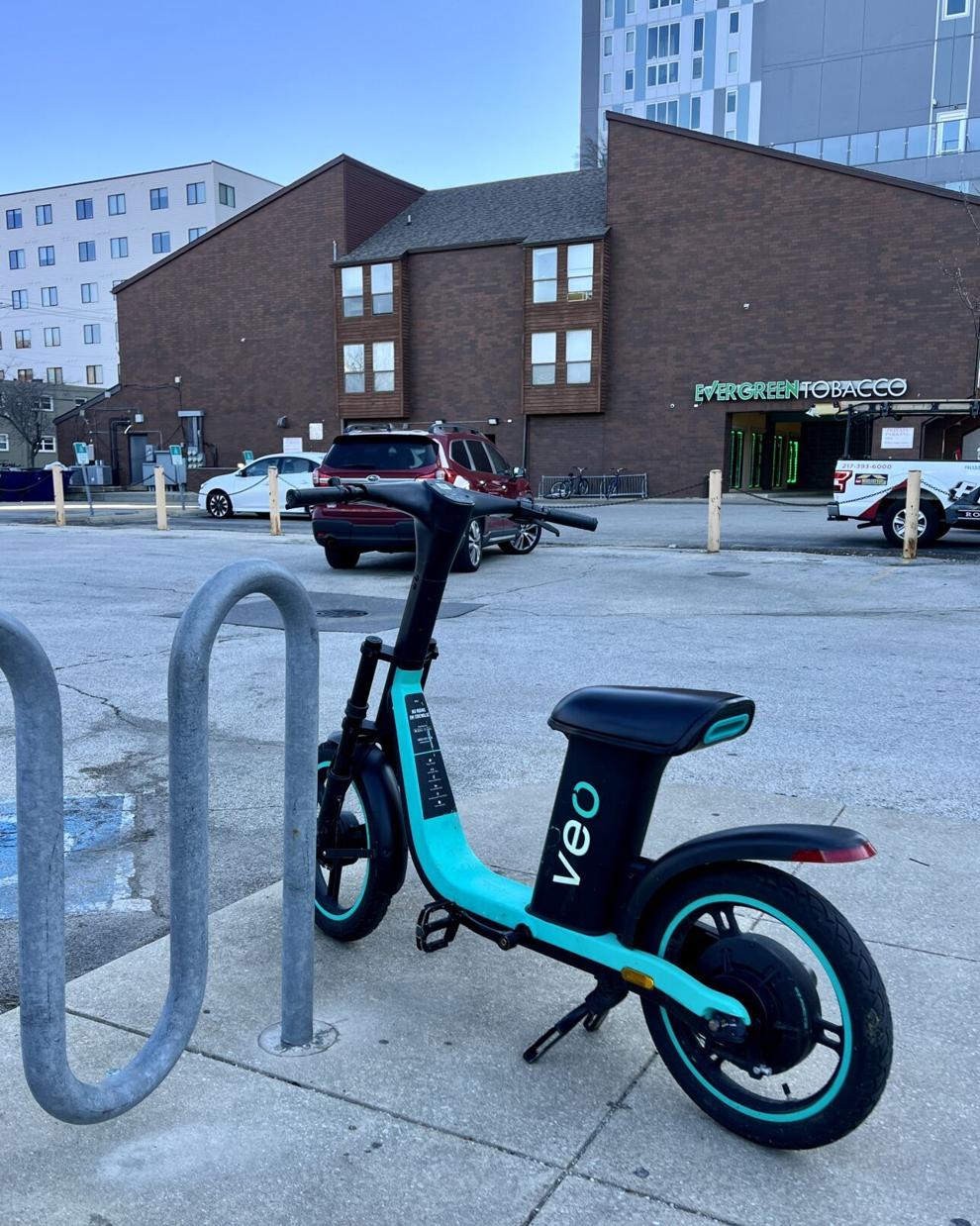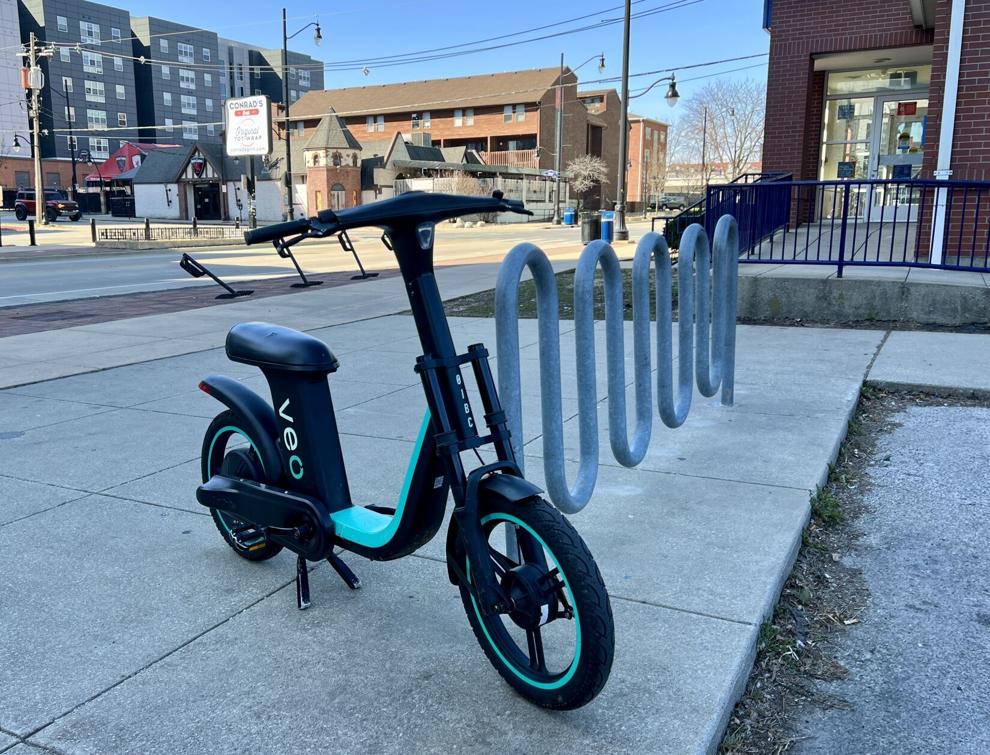 Veo bikes: They're ba-a-a-ack
"Did the UI end its agreement with VeoRide? VeoRide's app makes it look like their bikes are no longer allowed on campus."
Whether you love 'em, hate 'em … or love to hate 'em … those turquoise-colored VeoRide e-bikes are coming back for the warmer months of the year.
"Veo is beginning to redeploy vehicles this week and will keep doing so until we have redeployed our entire fleet during the first week of April," according to VeoRide spokesperson Paige Miller. "Students can expect to see more Halos as they return from spring break."
The Halo e-bike is the battery-assisted version of a traditional bicycle that's available on the UI campus. Many of Veo's scooter-style Cosmo e-bikes (pictured) have already begun to reappear around the central parts of Champaign and Urbana.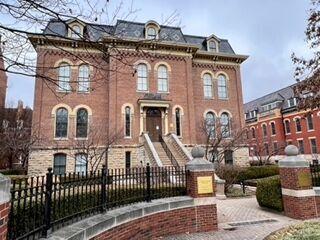 Re-use of Harker Hall, revisited
"Has any thought been given to moving some UI offices out of Henry Administration Building to Harker Hall, which is set to be vacated next winter? Henry is an unceremonious, cobbled-up mess which has been, probably for optics' sake, at the bottom of the update list for decades. Unless things have changed recently, even the president's office isn't really what one might expect for the CEO of a system with a $7.7-billion annual budget."
A cobbled-up mess? Sir, you are too kind!
UI spokesperson Robin Kaler said there's nothing new to report on Harker Hall's next tenant — whoever or whatever it will be. She said the original wing of the David Dodds Henry Administration Building dates to 1911, with additions in 1914 and 1964. "At over 150,000 gross square feet, it is almost five times larger than Harker Hall," Kaler said.
I was a little surprised to learn that Henry has housed the UI President's office for more than a hundred years, since 1915. The original portion of the building was constructed as the Commerce Building and housed the School of Business, according to the UIHistories.library.illinois.edu website.
"Perhaps the only example of planned (obsolescence) on campus, the building was designed with exterior adornments only on its east side, since (a west) addition was planned to begin a little more than a year after the building's inauguration. In a sign of the importance of the locomotive sciences to commerce in the 1900s, the second floor housed the offices of Railway Administration and Commerce."
The 1914 addition housed the campus administration as well as other offices including "the Adviser to Foreign Students, the Alumni Association, the University Press, and the Information and Stenographic Bureau."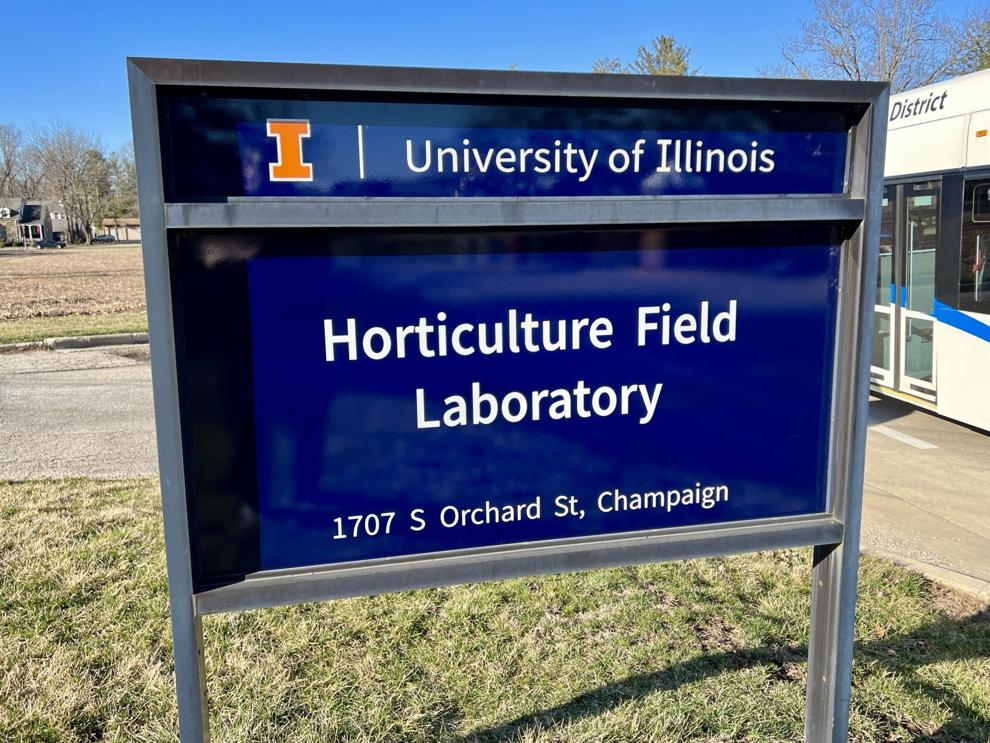 South Orchard Street in … Champaign?
"The sign at the UI's Hort Field Lab, at the southwest corner of Orchard Street and Florida Avenue, says its address is 1707 S. Orchard Street in … Champaign. Is there some quirk of history that made that site part of Champaign rather than Urbana, which surrounds it?"
Nope, it's just a sign-making blooper — and a correction is coming. UI Facilities & Services' Steve Breitwieser tells us F&S is upgrading all of the building identification signs on campus to the current Illinois brand standards. "The location mistake for the Horticulture Field Laboratory on one of the new 'Illini blue' panels will be corrected," he said.