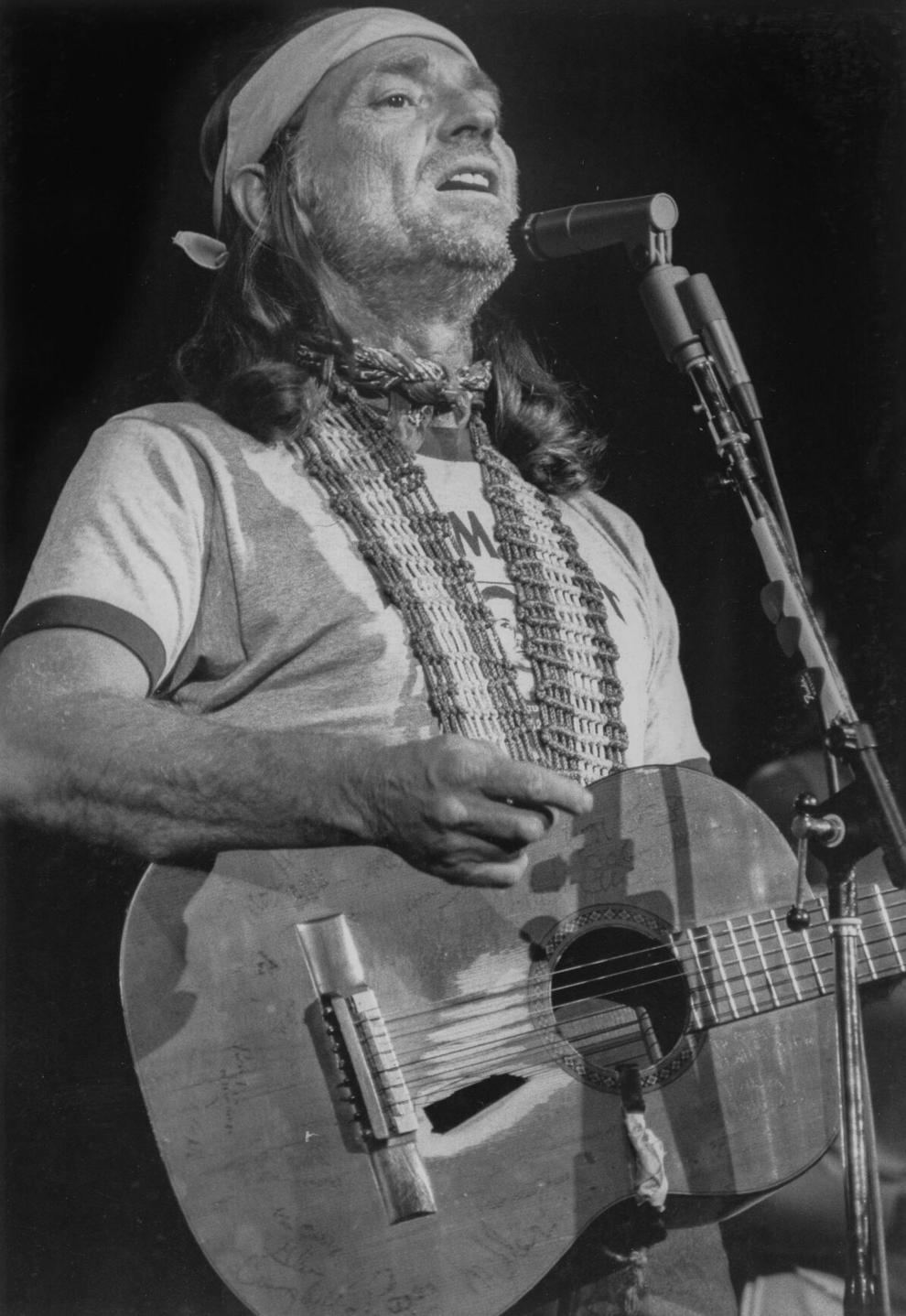 Drop in a question of your very own BY CLICKING HERE or by emailing Kathy Reiser at mailbag@news-gazette.com
Sign up for our daily newsletter here
Credit readers for some key assists in this week's Mailbag. We have further info on local CPR classes and a free webinar that can help employers understand the ins and outs of the Paid Leave for All Workers Act. Also: Whether Champaign County has emerged from last summer's drought … where gently used medical equipment can be donated … and future upgrades for two Champaign middle schools that weren't included in the package of improvements funded by Unit 4's 2016 referendum.
A quick reminder about Saturday's Farm Aid "History Harvest" event at Memorial Stadium. If you have any Farm Aid concert memories or memorabilia you'd be willing to share with University of Illinois history students, just stop by the west side of Memorial Stadium anytime between 3 and 7 p.m.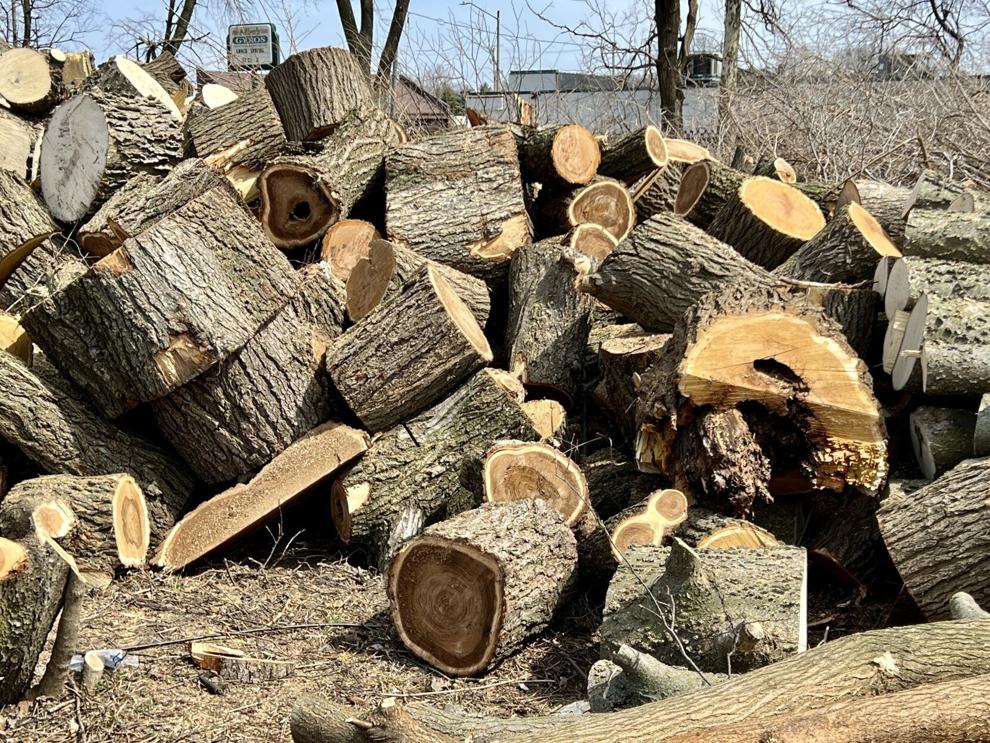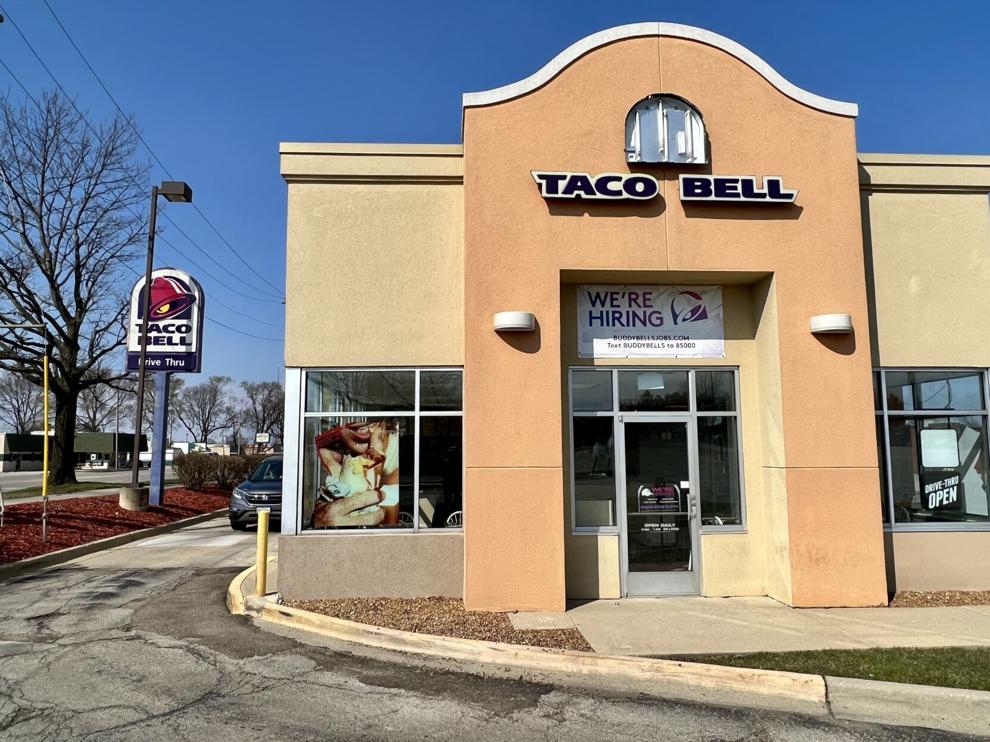 New Taco Bell coming to West Springfield Avenue
"Some of the big, beautiful trees in the lot on West Springfield Avenue in Champaign, next to Burger King, have been taken out. Do we know why?"
I saw some of the cut timber this week when I drove out there to take a look, and wondered if it might be because some of the trees were rotting from within. Nope. It turns out that a new Taco Bell is to be built at 2003 W. Springfield Avenue, between Burger King and Niro's Gyros. The City of Champaign issued a building permit for the restaurant's new location on March 23. I've not yet been able to connect with the franchisee for further details. But on Wednesday, a shift manager at Taco Bell's current West Springfield location told me construction of the new building will get underway this spring.
Free webinar on new Paid Leave law
As a follow-up to last week's Mailbag item — and Brett Kepley's The Law Q&A column on Sunday — Jordan Landeck dropped us a note about an upcoming webinar on the Paid Leave for All Workers Act.
Landeck, who is with the Champaign County Economic Development Corporation, said, "Our office will be holding a webinar on Wednesday, April 12, from 10:30-11:30 a.m. with Champaign-Urbana attorney Lorna Geiler, shareholder at Meyer Capel, about this new law. This session is being offered at no cost. However, pre-registration is required."
To find out more or to register, point your browser here.
Follow-up: CPR classes in Bement, Tuscola, Champaign
The Mailbag "hivemind" comes through again! A reader had told us she was unable to find any local, in-person training on infant/child CPR, and asked if we could help. We checked with several Champaign-Urbana agencies and healthcare providers that used to provide CPR training for laypersons, and found that most have not done so since the COVID-19 pandemic began.
After that Mailbag item ran last week, we heard from some folks in Champaign, Bement and Tuscola, letting us know about several CPR classes that currently ARE available to the public. Some also include instruction on use of automated external defibrillators (AEDs).
— From Michelle Watzlawick, an Emergency Medical Technician with Bement Emergency Medical Services: "I am a local certified American Heart Association CPR/First Aid/Bloodborne Pathogens instructor with Bement Fire Department. Please feel free to pass on my information to anyone that may be interested in getting certified. There is a charge for the class that varies, depending on what exact certification the student needs." For more info, contact Watzlawick at 217/678-8129 or BementEMS@GMail.com
— Casey Salmon teaches CPR classes at the Douglas County Annex Facility in Tuscola nearly every month. "I have been an American Heart Association Basic Life Support instructor since 1995. I teach under East Central Illinois EMS as my Training Center." Typically, she offers the AHA's BLS training for healthcare providers on a Saturday morning, and then teaches a Heartsaver First Aid/CPR/AED course that's suitable for anyone in the afternoon. Her next few sessions are scheduled for April 8, May 27, July 22 and Aug. 12. Class reservations and deposits are required. Salmon may be reached at 217-714-9831 or salmon201@msn.com.
— Laura Weis, CEO of the Champaign County Chamber of Commerce, sent us a tip that Champaign's Vital Education & Supply firm offers American Heart Association CPR/AED courses that are "video-based and instructor-led," and suitable for laypersons as well as professionals. Vital Education & Supply's website says adult and child CPR/AED are the primary focus, with infant CPR offered as a free option. Vital Education & Supply is located at 2703 West Clark Road in Champaign. Find out more at vital-education.com or by calling 217-359-0101.
— Peggy Marruffo at Danville Area Community College checked in to say "we offer CPR classes through the American Heart Association in our Corporate Education department. Once a month we hold a community First Aid CPR/AED course on campus. This is open to anyone in the community. It usually runs four hours in length and you will be issued an American Heart Course card that is good for two years." For more information or to sign up, click here and look under American Heart or call 217-443-8777.
Thanks so much to our readers for tipping us off to these training opportunities. The Mailbag is at its best when we pool our knowledge to help each other out.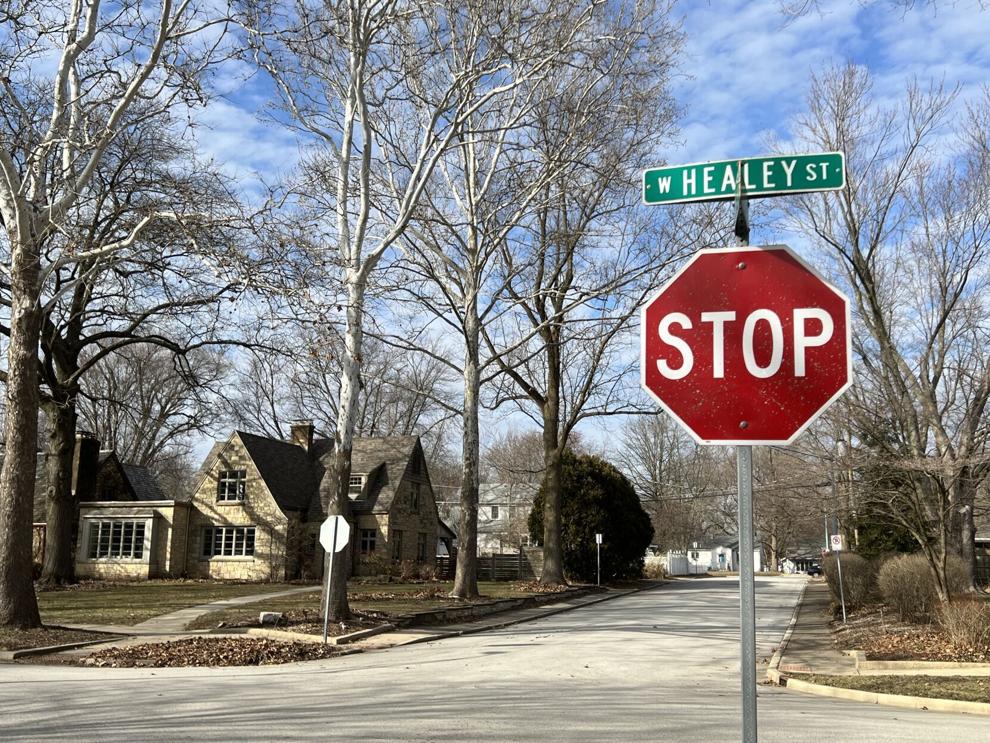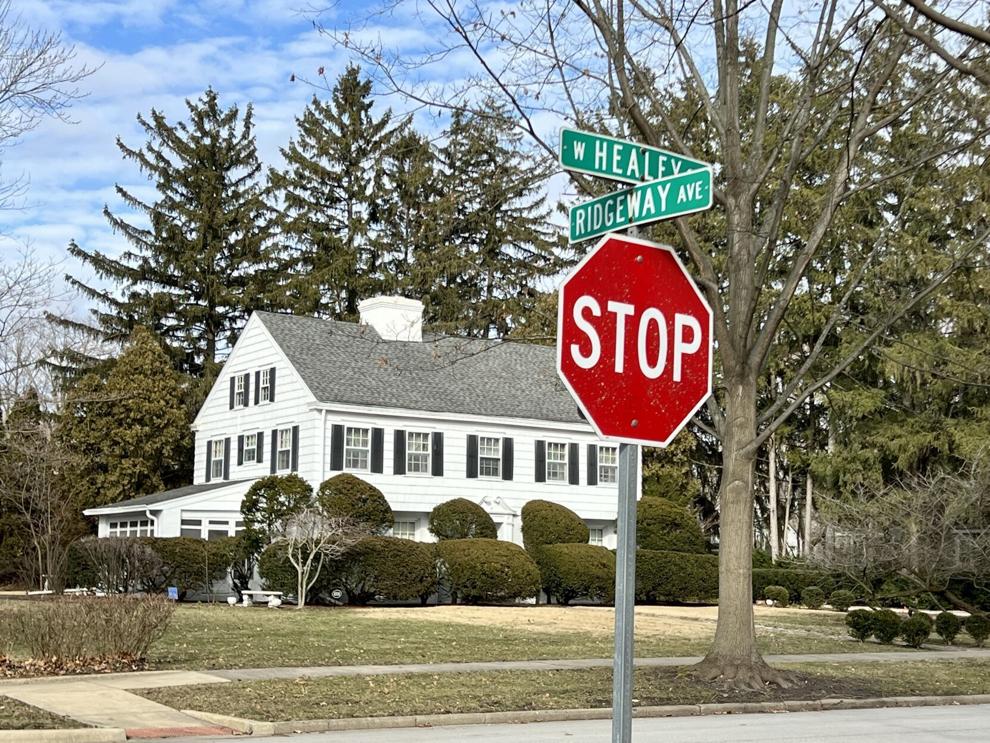 House-numbering system on Healey

"As you travel across Healey Street in Champaign, west of Prospect, the house numbers seem odd. There are TWO blocks with 10-hundred numbers, followed by two blocks with 11-hundred house numbers, followed by two blocks with 12-hundred house numbers. That is not the normal house-numbering system around here. What's up with that?"
It's not just Healey. Healey's neighboring east-west streets use the same house-numbering convention, and there's a good reason for that. Champaign city planner T.J. Blakeman tells us the two "blocks" in each of those ranges — 10-hundred, etc. — are not full-size, square-ish blocks.
"Your reader sees two blocks in the (10)-hundred-number range because the developers decided to push through an additional (north-south) street in those areas. This created shorter blocks that were more rectangular than square. However, the street addressing scheme stayed the same, so you have two (smaller) 'blocks' in the same (10)-hundred range. Someone wise once pointed out that the developer could sell more desirable corner lots in this configuration! Perhaps that is true in this example."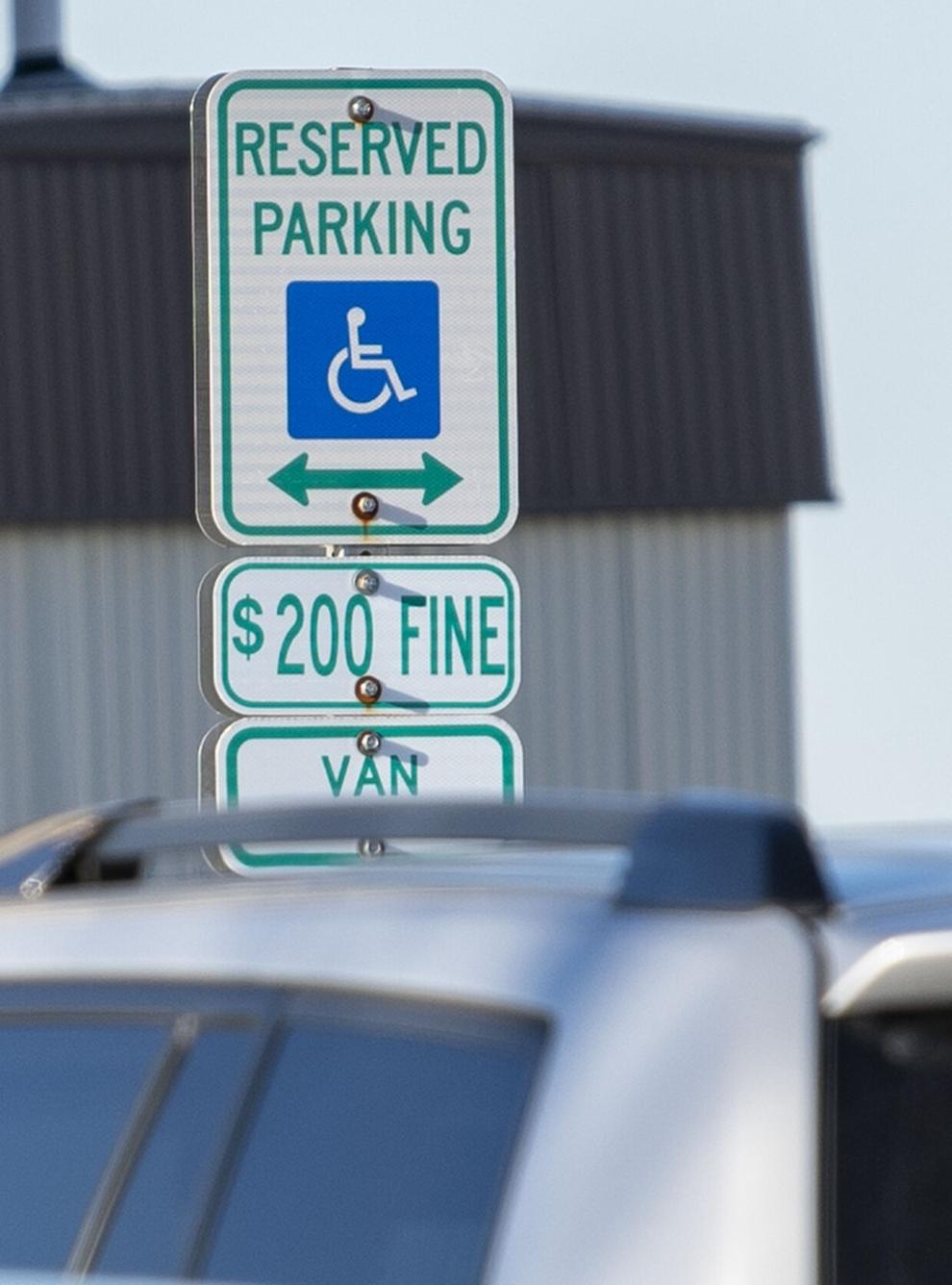 Parking meter fees for vehicles with disability placard
"Is it true that Champaign and Urbana don't charge parking meter fees for vehicles displaying a handicap placard?"
That depends on the kind of disability placard the vehicle displays, according to Champaign Public Works' Kris Koester. "Placard holders with meter-exempt placards are exempt from paying meters; these are yellow and gray striped. Placard holders with the blue standard handicap placard are required to pay the meters." Urbana's deputy finance director Shaennon Clark adds that holders of orange (temporary) placards also are required to pay the meters.
The Illinois Secretary of State website says meter-exempt permanent placards are "issued to persons with permanent disabilities who have significant impairments that cause difficulty in accessing a parking meter. This placard also allows the authorized holder to park in spaces reserved for persons with disabilities such as at a mall, grocery or retail store, etc., and exempts the authorized holder from parking meter fees and time limitations at parking meters that exceed a 30-minute time limit statewide."
Non-meter-exempt permanent placards are "issued to persons with permanent disabilities who still have the ability to access the parking meter and allows the authorized holder to park in spaces for persons with disabilities such as a mall, grocery or retail store, etc. This placard DOES NOT exempt the authorized holder from parking meter fees and time limitations at parking meters."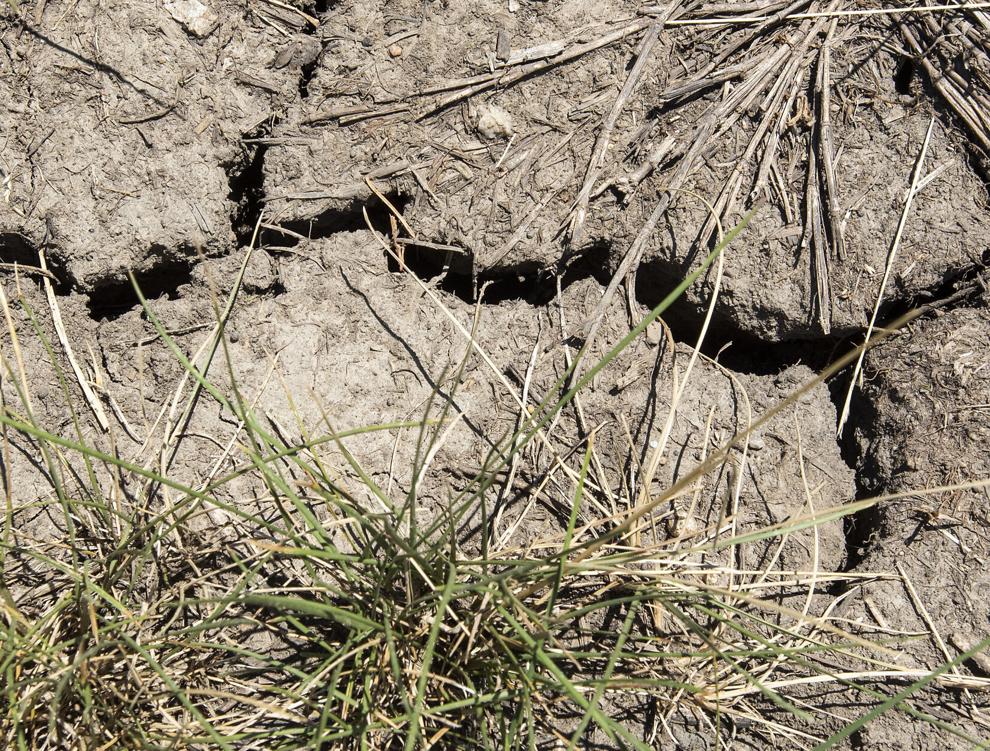 Does drought continue in Champaign County?
"I seem to remember Champaign County spent at least part of last summer in the 'severe drought' category. We sure didn't get much snow this winter. So as the 2023 growing season begins, is our subsoil still abnormally dry? What's the situation in surrounding counties?"
"That's a good question," said Trent Ford, Illinois' State Climatologist. "June and early July last year were very dry across east-central Illinois, and most of Champaign, Piatt and Douglas Counties were in 'severe drought' according to the U.S. Drought Monitor. Most of the state was still considered abnormally dry or in moderate drought as of early December because of a slightly drier than normal fall."
Ford confirmed that this part of the state was "well behind on snowfall" for the winter of 2022-23. "On average, C-U has had about 20 inches of total snowfall through March 21st, and this season we're currently at 7 inches. However, the lack of snowfall does not mean we have been dry. In fact, winter (December-February) total precipitation in C-U was 7.26 inches, about 0.75 inches above the long-term average.
"While we haven't been excessively wet – thankfully – we have had enough rain to pull us out of drought by most measures. Soil moisture is currently near to slightly wetter than normal, and streams are also close to normal levels for this time of the year. The only legacy that is still visible from last year's drought is that levels in many small ponds around the area are still below normal. That indicates our water table and shallow groundwater may not have quite recovered as much as soil moisture. But groundwater is a lagging indicator anyway, meaning it typically recovers last," Ford said.
"So, as we move into the growing season, I'm not concerned about any lingering impacts from last year's drought across the region."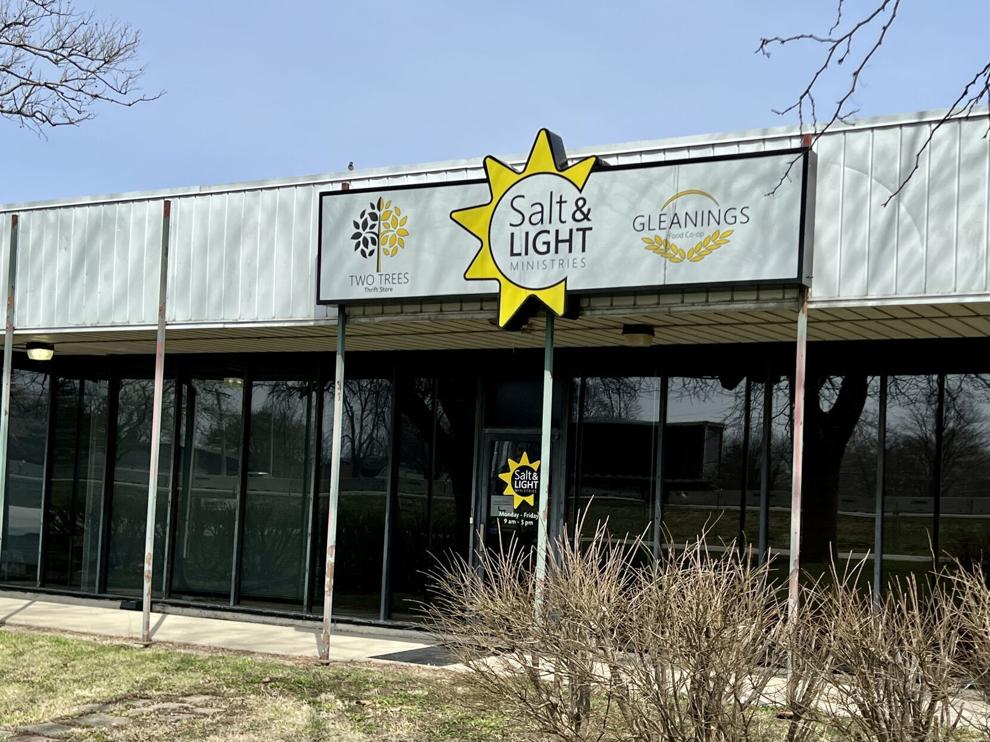 Donating gently used medical equipment
"I am looking for a place to donate a never-used medical boot/cast and I am sure there are others who have used crutches, bath chairs, walkers, rollators, wheelchairs, etc. that they would like to find a new home for." 
Salt and Light Ministries, in both Champaign and Urbana, accepts donations of some medical and health-related equipment, according to Lisa Sheltra, director of community engagement. "Some of the items that are most in-demand are good-condition walkers; newer, lighter wheelchairs; side tables; bed rails; and any items that support or improve accessibility.
Salt and Light cannot accept items that have been permanently personalized for individual use; that may or may not include the kind of medical boot this reader is asking about. However, if it is unused — or has not been customized in any way — they likely are able to take it. The same goes for crutches or wraps. Salt and Light cannot accept breast pumps and accessories — or C-PAP machines and associated equipment — even if they are unopened.
Sheltra said the ministry is always glad to answer individual queries, if potential donors have questions about giving a specific item of medical equipment. Call 217.355.5654 or email lisa@saltandlightministry.org.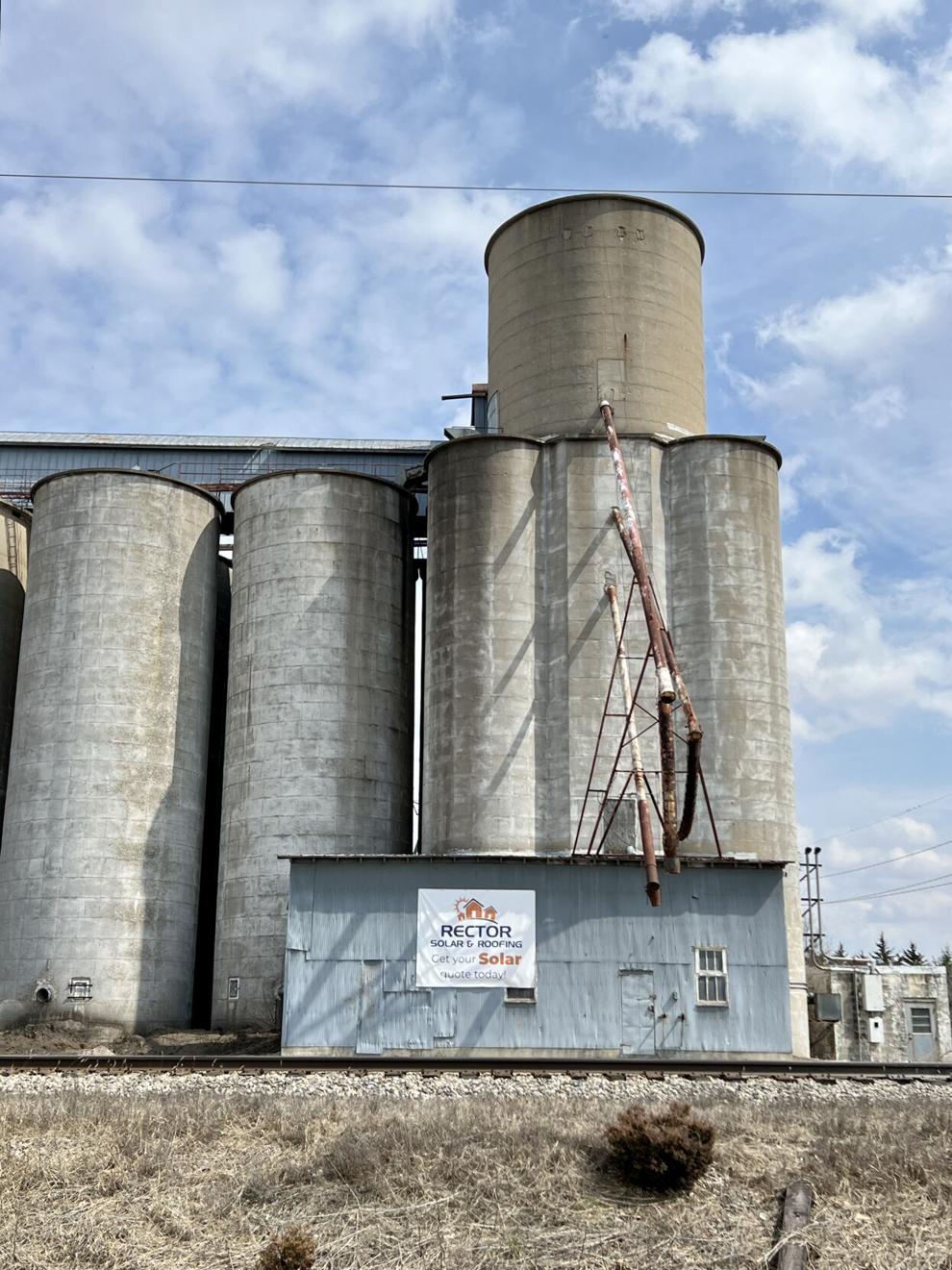 Savoy elevator property ownership, signs
"Who owns the property at the northeast corner of East Church Street and Dunlap Avenue in Savoy? I now see signs posted on the old grain elevator for Rector Roofing and Solar company. They also park a truck with their logo on the lot. Did the company purchase the property or are they just renting the space from the Village of Savoy? Can just anyone post signs there?"
The village does not own the property-in-question, said Village Administrator Christopher Walton. A private company, Savoy Builders Group LLC, owns two parcels on that corner, according to Kyle Kirchhoefer, who said, "If anyone is wanting permission to post a sign there, or has questions about the location, they can email the owner directly." His email is kyle@savoybuildersgroup.com.
Tree removal on I-57 north of Tuscola
"Do you know why all, or at least many, of the trees are being cut down along I-57 — specifically between Tuscola and Champaign, though I'm sure it's happening in other locations? With the trees removed, there won't be much of a windbreak along that entire length of interstate."
IDOT engineer Kensil Garnett says the trees that are being cut down "are either dead, declining, invasive, or scrub brush trees. These trees, when left alone, are creating seedlings at an enormous rate. With our efforts to reduce mowing and increase pollinator habitat, these seedlings are causing a safety hazard to the public because most of them fall within the clear zone."
According to the U.S. Department of Transportation, a "clear zone" is an unobstructed, traversable roadside area that allows a driver to stop safely, or regain control of a vehicle that has left the roadway.
"Removal of these trees is the first step in controlling the problem. There is no immediate plan to replace this vegetation at this time. Once the seedling issue is under control, new plantings can be addressed moving forward."
In February, my News-Gazette colleague Dave Hinton wrote about a similar tree-removal project along I-74 near Mahomet.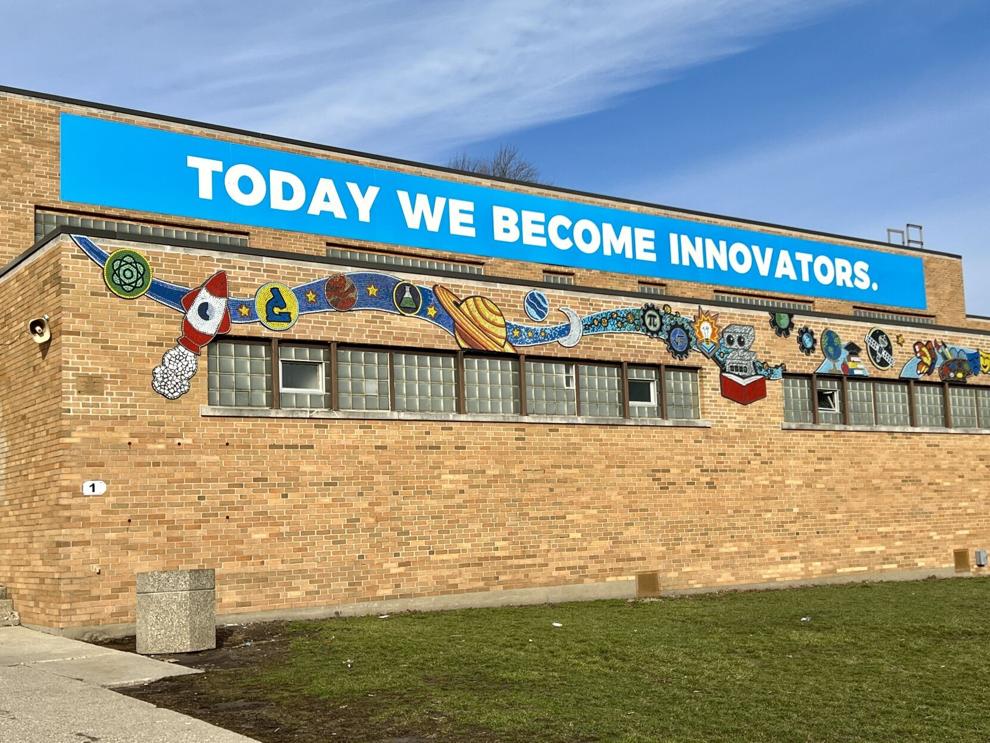 Future work on Franklin, Jefferson Middle Schools
"Jefferson and Franklin Middle Schools are the only two older Unit 4 buildings that have not been touched since the 1% sales tax passed in 2009 and the big referendum in 2016. The Feb. 17 News-Gazette indicates Jefferson is in line for some electrical work this summer, but it is bursting at the seams with multiple outdoor trailers for classrooms. And if you walk inside Franklin's gym you will see that it needs work. Unit 4 pulls in hundreds of thousands of dollars every month that are set aside for building improvements. When will we see some visible improvements for these two middle schools?"
A seemingly simple question with a multi-layered answer that begins in 2016, when the "Tier II" Committee formulated Unit 4's comprehensive referendum project list. "One area of need that was purposefully not included in the 2016 referendum was additional seating capacity at the middle school level," said Unit 4 communications director Stacey Moore. The school board discussed the committee's work and "determined that the district should continue studying and discussing the needs and possible delivery models of education at the middle school level and bring forward a facility proposal that meets those needs at a later date."
In 2021, once the referendum-funded projects were well underway, Unit 4's Community Referendum Oversight Committee began shifting discussions towards additional facility needs throughout the district — including those at Jefferson and Franklin.
In an April 2022 presentation to the board, Unit 4 officials provided an overview of facility projects to be completed during both the 2022-2023 school year, and the summer of 2023. It featured a detailed itemization of funding sources for those projects. "The district's 1% sales tax receipts are primarily used to cover the approximately $6.8 million in annual debt service and debt reserve requirements on bonds the district issued during the 2010 timeframe," Moore said. Those bonds do not expire until 2036.
"There is a small amount that remains each year that the district is using to continue to fund long-range facility improvement projects. The district has also used state grants, federal grants, available fund balance reserves and annual operating budgets to fund long-range facility improvement projects. The April 25, 2022 facility presentation noted that "Jefferson will have a major upgrade to their fire protection system as well as a significant electrical system upgrade."
In addition, Moore said, Franklin STEAM Academy's gym and stage flooring issues will be addressed, as will several other interior projects. This work is scheduled for the summer of 2024, as students will be using the building this summer. In the summer of 2020, the wooden gym bleachers at both Franklin and Jefferson Middle Schools were replaced with new bleachers that are ADA-compliant and electrically operated.
For anyone interested in next steps toward addressing long-term facility issues at Unit 4's middle schools, an updated project plan will be presented to the school board at the April 24, 2023 meeting, "which will address facility projects for the 2023-2024 school year and the summer of 2024. Additionally, the district will be conducting its legislatively required 10-year Health Life Safety survey. This survey will identify outstanding facility issues that need to be addressed. There is no funding provided to complete these projects, so this work will need to be handled with available resources," Moore said.