Ask a question of your own by clicking here or simply email Kathy Reiser at kreiser@news-gazette.com
Mailbag readers sure do get around! This week's Mailbag includes several items about moving from Point A to Point B: Calling 911 while traveling, interstate highway rest areas and speed monitors, parking meters, license-plate protectors, stoplight sensors and public EV chargers. And a lot of other good stuff, as well.
Calling 911 from a cellphone
"I have never dialed 911 on a cellphone. Is it as simple as calling '911,' or would I need to dial 1-217 first? Is it the same for all cellular service providers? I'm under the impression that emergency services could find you if you dialed 911 on a landline like the ones we used as kids 50 years ago. But can emergency services also find you if you call 911 from a cellphone – whether you are at home, on the road, or anywhere? Does that vary by county or state?"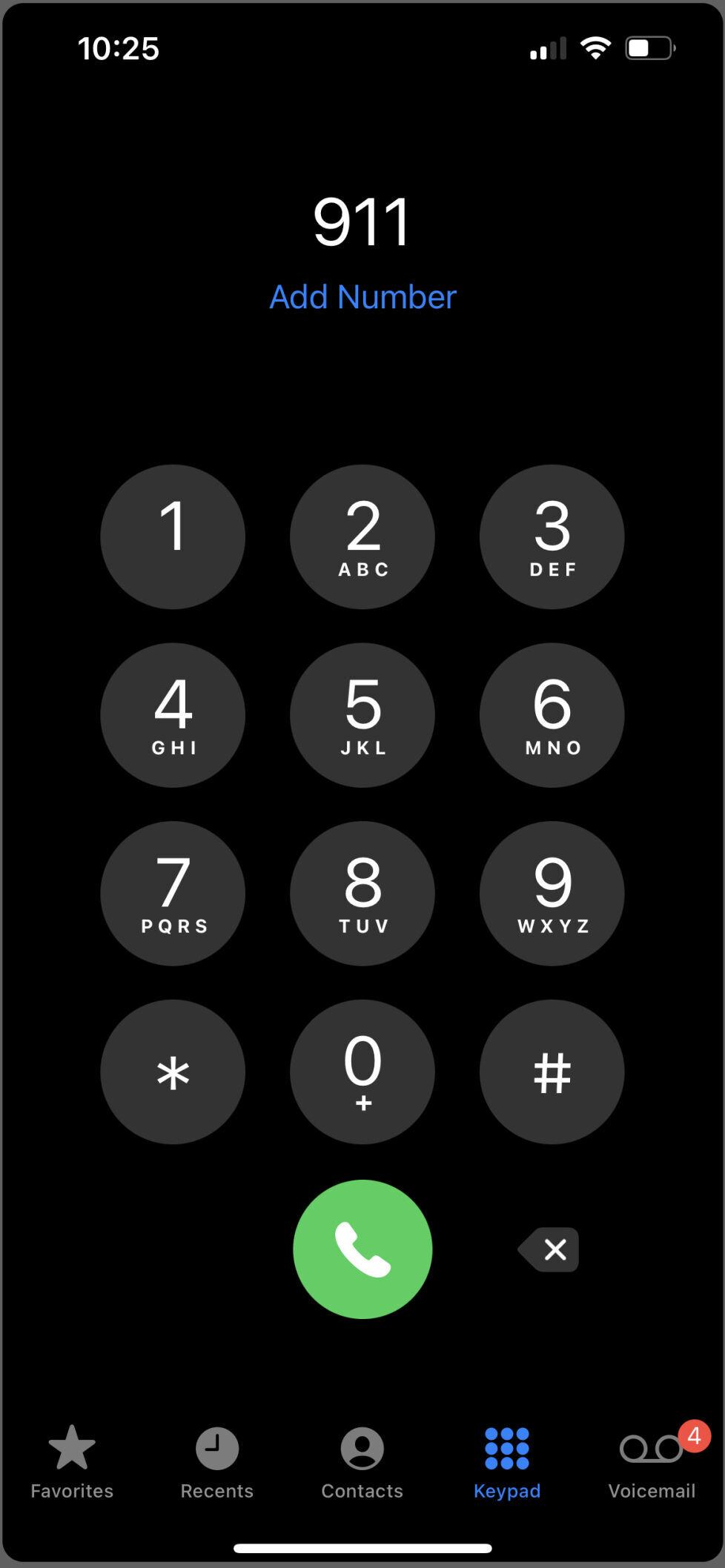 "Simply dial '9-1-1,' " is the advice from Jeffrey Wooten, deputy director of Champaign County METCAD 9-1-1. "Communication equipment at each wireless tower helps to identify the location of each caller, which in turn, directs the 9-1-1 call to the correct Public Safety Answering Point (PSAP). In Champaign County, METCAD is the only PSAP. The call routing process is the same for each of the cellular service providers."
Wooten said METCAD uses two separate sources to help track the location of wireless 9-1-1 callers. Information that is sent to the PSAP from the cell tower provides an approximate location of the caller, and that location is typically quite accurate. METCAD also uses a service called "Rapid SOS," which has agreements with Apple and Google to provide GPS data from wireless telephones when 9-1-1 calls are made. That data is sent to the PSAP and displayed on a computer monitor. If the caller is in motion, the 9-1-1 telecommunicator is provided with updated location information during the duration of the call.
All landline telephones are linked to a specific address point in a database called the MSAG. That database is referenced when a 9-1-1 call is made from a landline to ensure that the call is routed to the proper PSAP.
Some phone customers use VoIP phones that carry calls over the internet; these use neither neither landline nor cellphone technology. Wooten said VoIP telephone service providers are required to provide a "Starting Point Address" that will be transmitted to the PSAP when a 9-1-1 call is made from a VoIP device.
He said federal rules govern how communication system providers must deliver 9-1-1 calls to PSAPs, "so services should be fairly uniform throughout the United States."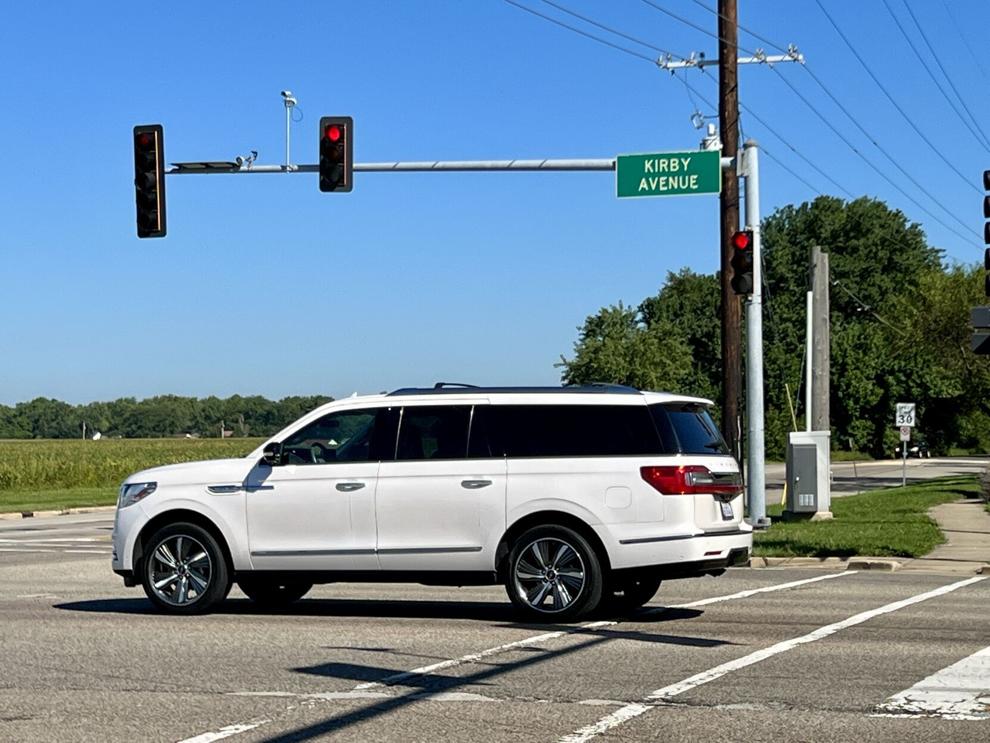 Faulty stoplight sensors
"In November of '21, I wrote to Tom's Mailbag about a stoplight problem at Kirby and Duncan in Champaign. Tom ran the question and we got an answer of 'the part is on order.' We are approaching a year after this inquiry and we still have not seen the light sensors repaired. People are still wasting time sitting at these lights for long periods of time for no reason as we wait for the cycle of unused lights to complete. Could we get an update on when these will actually be fixed? I feel like I sit at a red light with no passing traffic for as long as it takes Illinois to lose to Indiana in football (four hours)."
Ouch. The Illini-Virginia game can't come soon enough, can it? The original stoplight story in a nutshell: The stoplights malfunctioned one morning during a rainstorm — and after that, the underground sensors were not being activated. So even when there was no traffic, drivers would sit through a full cycle of lights, including turn arrows, waiting for their turn to go.
Champaign Public Works' Kris Koester says the controller recently arrived and the city is waiting on a vendor to schedule installation. Staff plan to update the detection at the same time. "Also," he notes, "the turn signal is programmed to last 4 seconds."
Families soliciting money
"I have noticed that over the last week that multiple families have started appearing at various intersections throughout Champaign. Each of them have signs indicating that they are refugees and requesting money. Are these groups of people really refugees? Why did all of them arrive at the same time and where did they come from? Have any churches or social service organizations reached out to help them? Thanks for any info you have."
We contacted a few local groups that serve refugees and other immigrants within our communities. Lisa Wilson, executive director of The Refugee Center, was the first to provide an answer: "Our staff encountered these families and gave them information about our services. The other local immigrant-focused organizations have done the same. At this time, the families have not responded to our offers of assistance."
According to the 1951 Refugee Convention, a refugee is "someone who is unable or unwilling to return to their country of origin owing to a well-founded fear of being persecuted for reasons of race, religion, nationality, membership of a particular social group, or political opinion."
In the U.S., the State Department Bureau of Population, Refugees and Migration (PRM) oversees the nation's role in humanitarian aid to displaced persons and the refugee admissions process into our country. Refugees seeking admission to the U.S. often wait many years in another country while their applications are processed. Once approved, PRM contracts with nine different resettlement organizations to accept these refugees and assist with their relocation needs. These nine organizations have affiliates and community partners throughout the United States.
Locally, The Refugee Center is a community partner of the U.S. Conference of Catholic Bishops (USCCB), one of the nine national resettlement organizations. "Through USCCB, we are currently serving 70 individuals evacuated from Afghanistan. We do not have any other refugee resettlement clients at this time assigned to us by the USCCB. We are also serving families through the Ukrainian family sponsorship U4U program and many other immigrant groups.
"It is our hope that any immigrant families in need will feel comfortable accepting assistance from local organizations that exist to serve the vulnerable and displaced," Wilson said.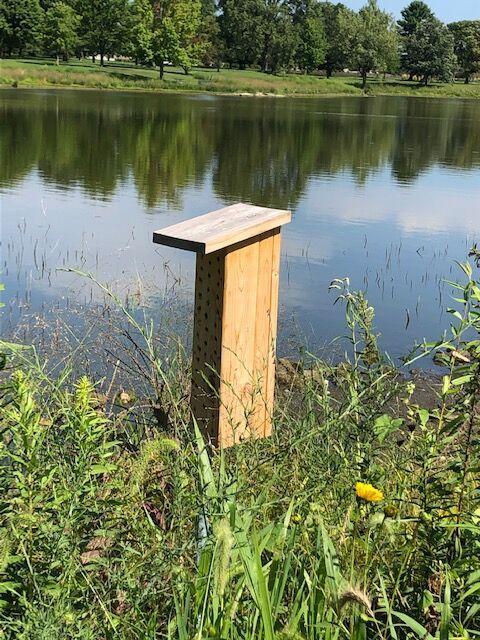 Native bee boxes
"This odd-looking box is at Mattis Park, but we have seen them at Heritage as well. What is it? We appreciate our beautiful parks and walking paths."
Champaign Park District director Joe DeLuce said, "Thanks for enjoying Champaign Parks and for noticing the native bee boxes! The boxes encourage native bees to stay and pollinate flowers throughout our parks. A few boxes were installed earlier this summer at Mattis and Heritage Parks as part of a BSA Eagle Scout service project."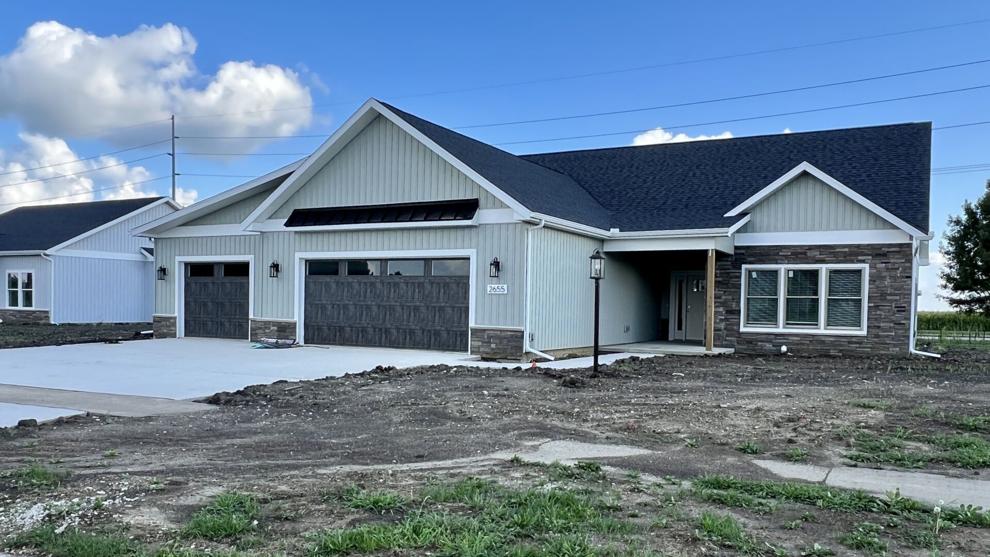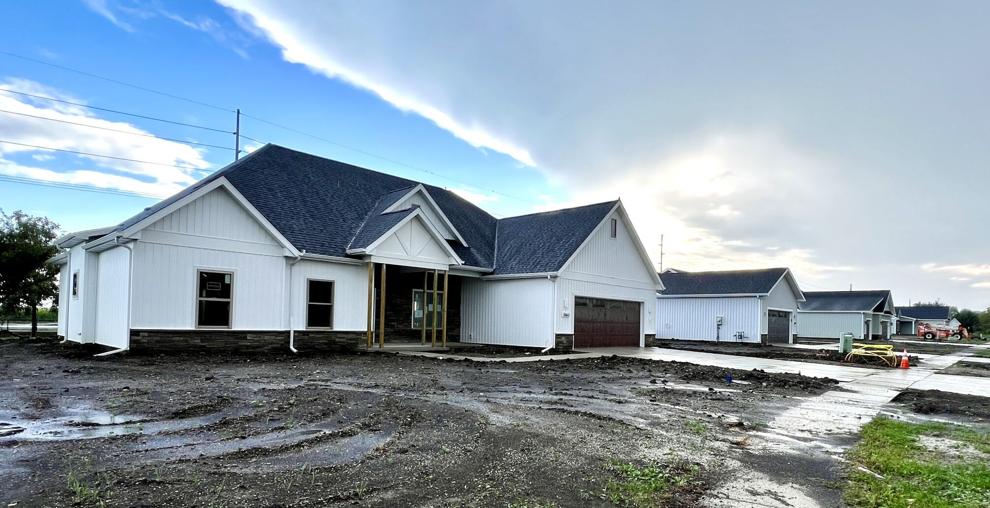 Stone Creek Airbnbs
"Atkins recently built six homes at the south end of Stone Creek Subdivision on Muirfield Place. Are they going to be for sale or are they rentals like they built at the north end of the subdivision?"
The six homes on Muirfield are Airbnb rentals, according the The Atkins Group's Kevin Brumback.
"What we have learned over the last four years with our successful single-family rental program is that there is a significant demand for quality home options with a term less than the typical one-year lease. We have received requests from clients associated with the University, to alumni in town for football and golf, as well as conversations with a few homeowners at Stone Creek wanting a place for extended family to stay during the holidays.
"We are confident that these homes will be a successful addition to our rental program and be a benefit to Stone Creek. Our first home is leased through January and the remaining five are coming online in the next month. All six homes are fully furnished and appointed; just bring your clothes and groceries. They are available for stays of two days to one month on the Airbnb website."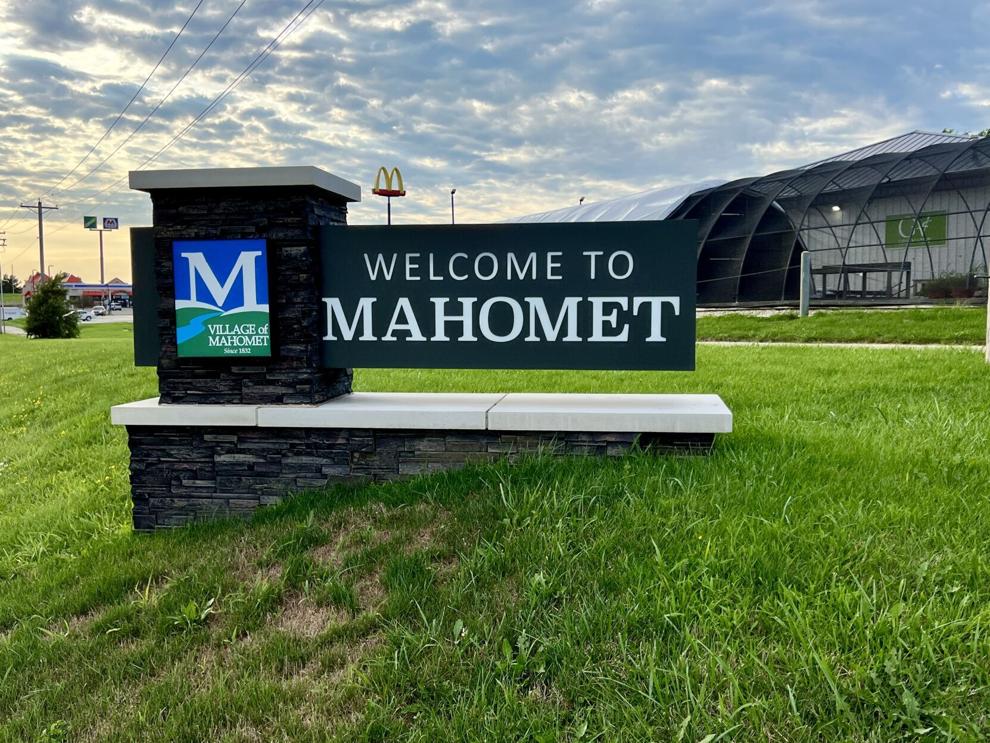 Mahomet-Champaign boundaries
"Can you tell me where the dividing line is between Champaign and Mahomet? They seem to keep getting closer with all the construction taking place."
The question didn't specify whether the reader was interested only in the municipal boundaries, or also the boundaries between Champaign Unit 4 schools' and Mahomet-Seymour schools' territory. So we'll address both.
Village Administrator Patrick Brown says the village's current eastern boundaries have not changed since 2000. They are Barker Road (County Road 600E) on the south side of U.S. 150 and Lindsey Road (CR 750E) on the north side of 150. The last building constructed near the village's (current) eastern boundary was the old Roberson Transportation Building, now Farm Credit Services, back in 1997. So while the village has seen a lot of growth lately, that growth has not taken place along the boundary line.
As for future boundaries … both the City of Champaign and the Village of Mahomet signed off on the Champaign-Mahomet Intergovernmental Boundary Agreement in 2001. This document established annexation boundary lines that are binding for both municipalities. Generally speaking, Mahomet's future eastern boundary will be Rising Road (CR 700E) to the south of U.S. 150 and Lindsey Road on the north side of 150. Brown said the intergovernmental agreement automatically renewed after 20 years, so it is good until 2041.
The school districts' boundaries take a few more twists and turns, so looking at a map may be the best way to get a feel for them. If you're willing to dig a few layers deep, the Champaign County GIS Consortium's website contains a wealth of information. To find (any) school district boundaries in the county, point your browser to www.ccgisc.org.
At that website, I was able to find the map of the county's school districts in a few easy steps. I clicked on the "Champaign County Interactive Map" link, accepted the terms of use, and then clicked on the "layers" icon that looked like a short stack of papers. If you get that far, click on the "school districts" box and the map should change to show those boundaries. Click on the map to zoom in as desired. (Instructions for your particular device may differ.)
Wonky speed monitor on I-72
"I-72 between here and Springfield has several construction zones with lower speed limits. Most seem to have trailer-mounted 'your speed' monitors that display vehicles' speed as drivers approach the work zone. That's usually a helpful reminder to tap the brake pedal, but one of them was WAY off-kilter recently. My speedometer indicated I was driving in the low '60s — on my way down to 55 — as I came up on one of these monitors, but the display rapidly flashed numbers like 75, 62, 96, 66 and 98 mph! Mine was the only car approaching the zone. Can these monitors be checked for accuracy and calibrated? If so, how often is that done?"
From Illinois Department of Transportation engineer Kensil Garnett: "Typically, if we see a board that is off, we try and go through the work zone a couple times when no traffic is around. It is sometimes difficult to know if the board is detecting the speed of our vehicle or one of the approaching cars. If the board is in fact incorrect by more than +/- 1 mile per hour, we let the resident engineer/resident technician know so the contractor can calibrate/adjust the trailer to display the correct speed.
"The board is not there for legal reasons (ticket binding) but more as a motorist reminder to slow down to the work zone speed limit," Garnett said.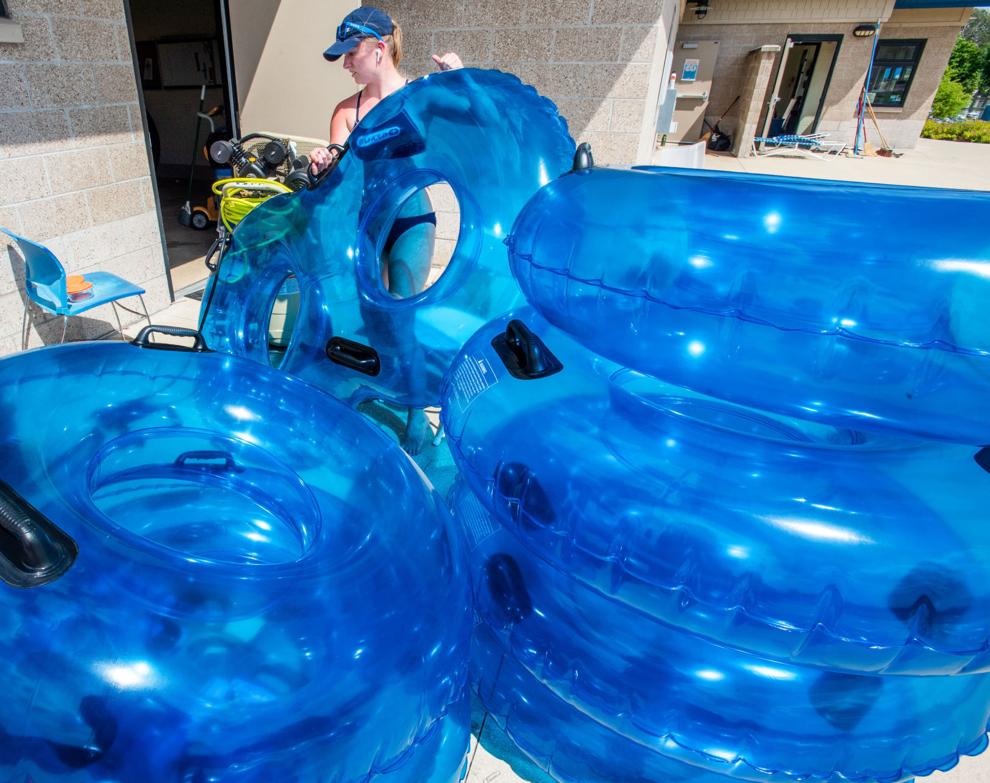 Local pool closure dates
We received this reader inquiry a few days before Labor Day:
"Why can't the local pools ever be fully staffed or completely open? Why do they always open late and close early? We now travel to Knight's Action Park or the Rantoul pool because we got tired of paying for Sholem. Why do they design the schedule around school? There are plenty of adults who would like to enjoy the pool. Why does Labor Day HAVE to be the closing day?"
Jimmy Gleason, Champaign Park District's director of revenue facilities, says Sholem Aquatics Center is a seasonal facility almost entirely run with high school and college employees. "When school is in session, Sholem is unfortunately not able to maintain the staff to run the pool for full hours. We strive to serve all community members as much as possible, including adults, but the hours and season are restricted based on our workforce. Sholem also is used for aquatics programming in addition to open swim, as it is the district's only pool. In the mornings and evenings we provide opportunities for the community to participate in swim lessons (youth and adults), swim team, water aerobics, lap swim, tiny tots and walk the river."
The staffing situation is similar at the Urbana Park District's outdoor pool at Crystal Lake Park, according to aquatics manager Leslie Radice. "Many of our staffers leave for college, are in school sports, or cannot work once school begins. With safety being our #1 priority, we cannot open a facility without proper staffing. "Once back-to-school happens, we maybe have three lifeguards during the daytime hours to guard a six- to seven-guard facility. The full-time employees also help with the low staffing and a lot of times are up in chair so we do not have to close the facility overall. We do hold lifeguard classes every month – and sometimes multiple times per month – from April through August and into September."
While the Crystal Lake Park pool is now closed for the season, Radice noted that The Urbana Indoor Aquatic Center opened for the cooler-weather seasons on Tuesday, Sept. 6. That facility operates under a partnership between Urbana's park and school districts. Readers may find the schedule and cost information online at urbanaparks.org/facilities/urbana-indoor-aquatic-center/.
Some dates may be unavailable due to swim meets and holidays, but Radice said lap swim times for adults generally are held Monday-through-Friday from 6 to 8 a.m. and 11 a.m. to 1 p.m. Open swim times include M-F 6-9 a.m. and Saturdays noon to 5 p.m. Cost is $6 per person regardless of residence.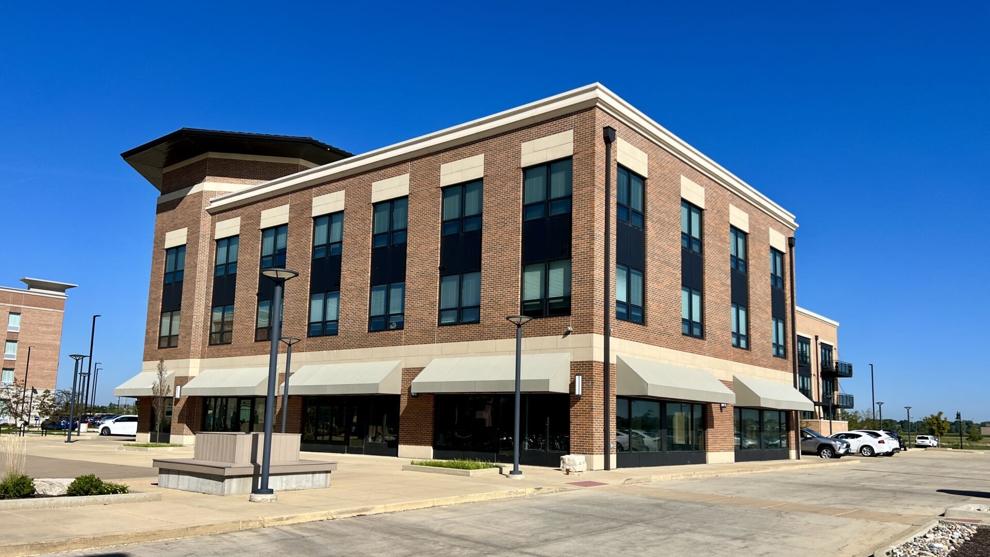 Further development at The Fields
A couple of reader questions about new businesses they'd like to see in southwest Champaign at The Fields:
"Do you know if they are planning on adding more restaurants? Thought it would be nice to have a pizza place at that end of town," and "Are there plans for a grocery store at Carle at the Fields? If not, why? Residents and employees on this side of town would sure appreciate it, plus it may receive Interstate traffic."
Green Street Realty's Shannon Collins said she has "some exciting things" in the pipeline, but nothing is finalized or ready to be publicly announced. She cites the newly opened Hickory River Smokehouse restaurant as evidence that momentum continues to build in this fast-growing part of Champaign.
"I love the ideas from the community, and I agree a pizza place and a coffee shop would be ideal users and a great addition. We are actively working to fill the small amount of commercial space left and continue to maintain a strong tenant base in the commercial and residential units."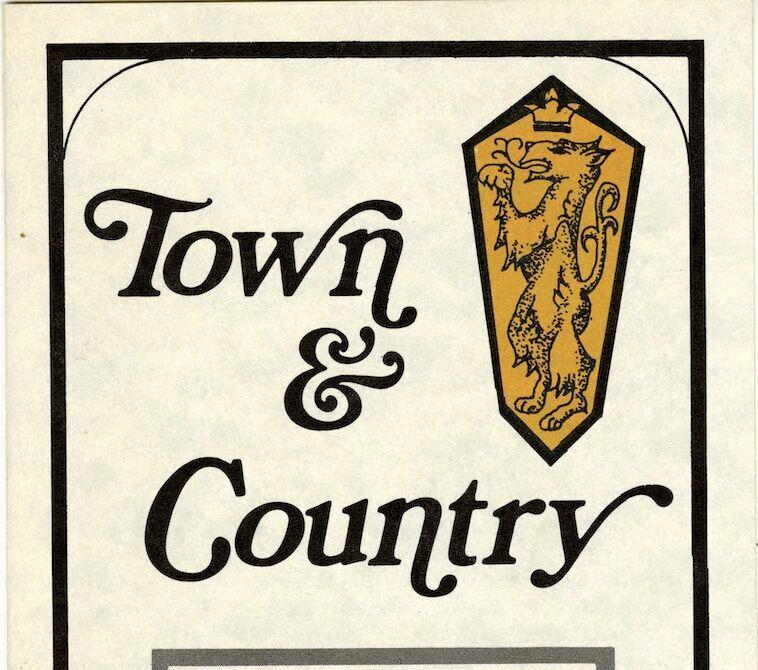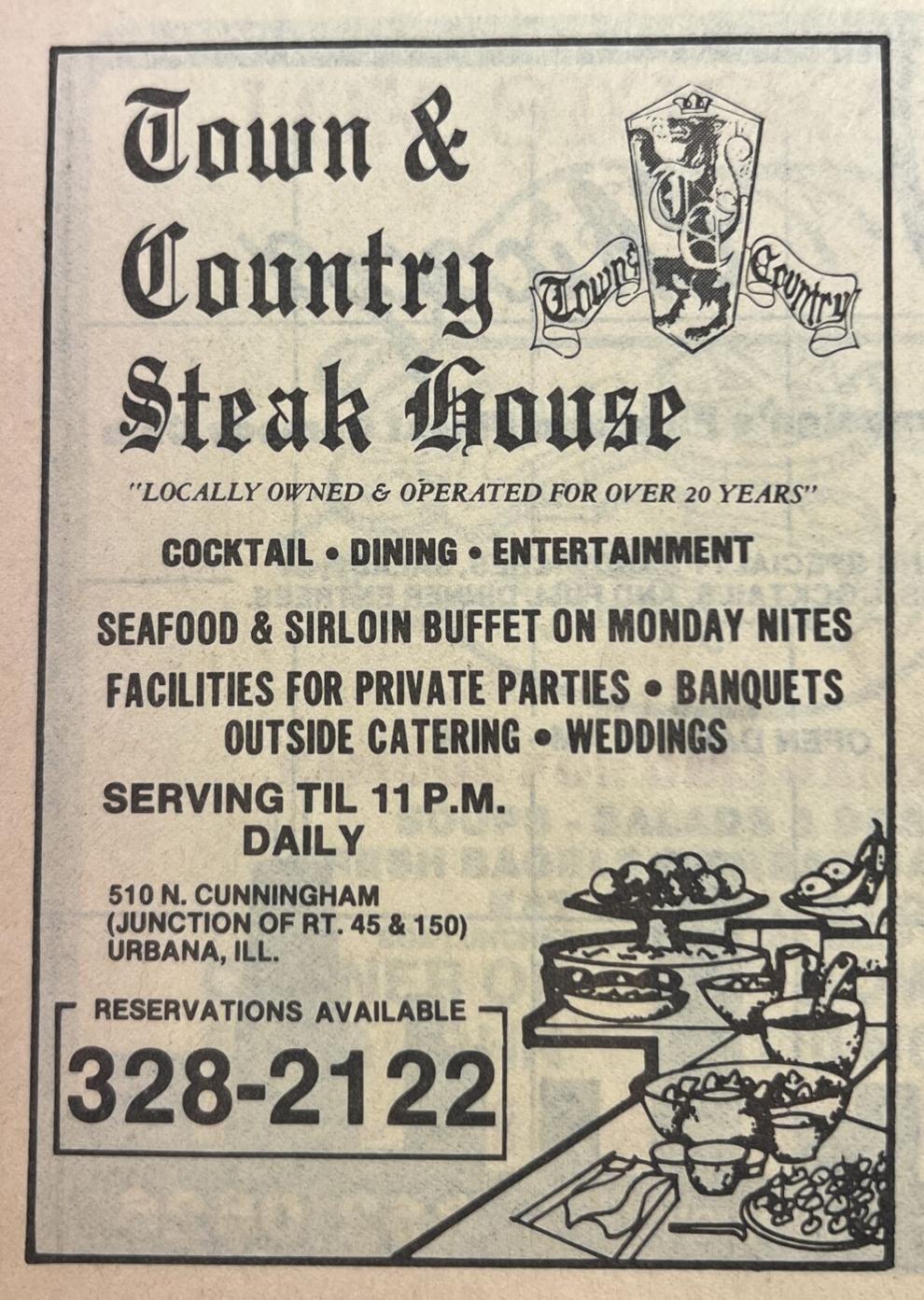 Fancy restaurants of the past
"I'm looking for the names of two fancy restaurants from days gone by: One located at Five Points in Urbana, and another at Neil & Kirby in Champaign."
Long-time residents know the intersection of Cunningham and University Avenues in Urbana as Five Points. Not a very intuitive name these days, as it's just a regular ol' four-way intersection now.
Perhaps the reader is thinking of the Town & Country Steak House at 510 N. Cunningham Ave. A look at some old city directories and phone books from Illinois Bell — remember them? — showed that Town & Country was located there through sometime in late 1984 or '85. Yen Ching's North Cunningham location apparently was open at that address by the time the 1986 phone book was published.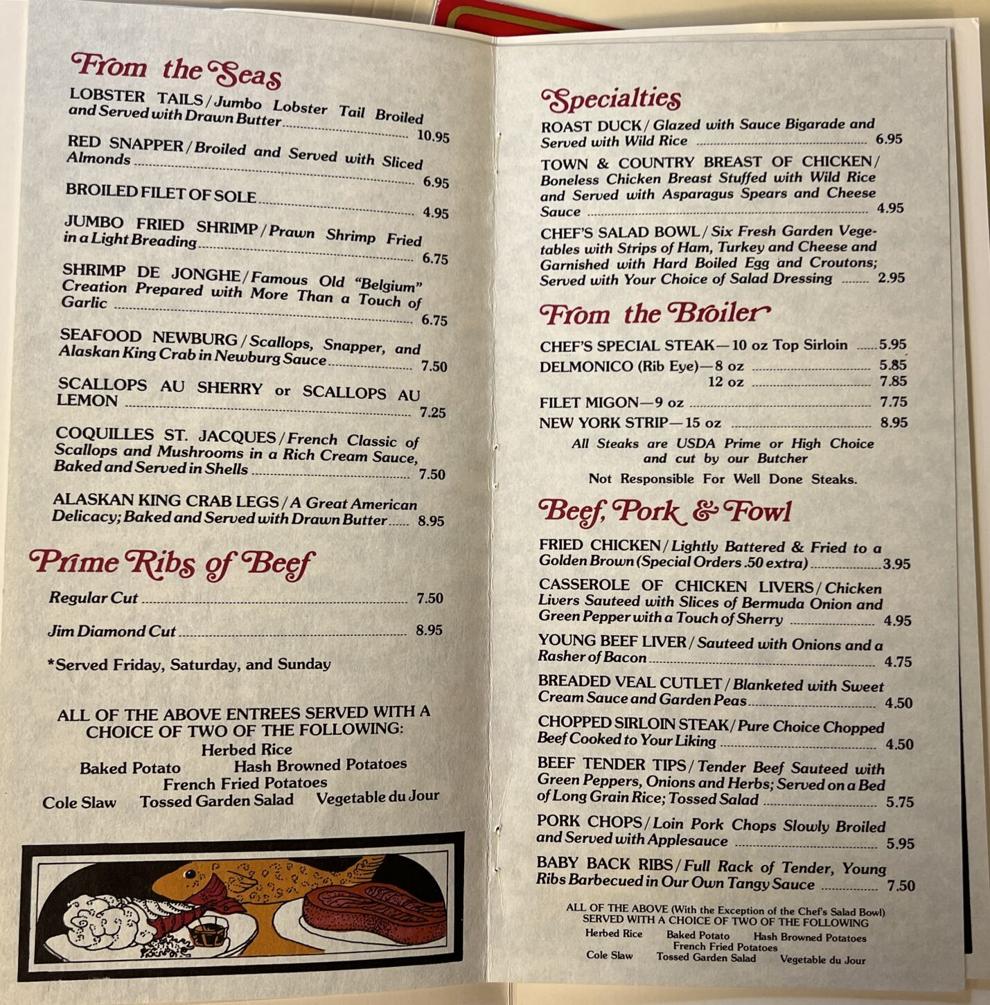 Pictured is a portion of a Town & Country menu from about 1978, courtesy of the Champaign County Historical Archives. Even if the entrée selections don't make you feel nostalgic, the prices probably will.
As for the Neil and Kirby intersection, The Pines may be the name you're looking for. That was way before my time here, but I've seen ads and discussions about The Pines on the Champaign-Urbana History Group page on Facebook. A quick search of that group's posts revealed some additional bits and pieces of information on both The Pines and Town & Country, as well as a few of their vintage ads, postcards and other images.
The Viking Room at the Ramada Inn also was a popular restaurant at Neil and Kirby. That hotel and its restaurant came along after the Pines.
If you're a Facebooker who enjoys local history, you'll find plenty of memories about long-gone businesses on that Champaign-Urbana History Group Facebook page. The page has a search function that allows you to see if some of your old favorites have been discussed before; click on the small magnifying glass icon to start your search. The group's admins ask users to check for previous threads about a topic before starting a new thread.
(I just have to share this: Sam at the Champaign County Historical Archives helped me with a few recent inquiries. As I was looking through old phone books, I jokingly asked her if patrons ever needed instruction on how to find information in a hard-copy telephone directory. "Ohhhh, yeah," she said. The moral of the story: Don't ask the question if the answer is likely to make you feel old.)
Interstate rest area closures
"On I-57, the northbound Prairie View Rest Area (near the Monee exit) has been closed for about four years. Currently there's one small 'closed' sign right at the off-ramp, no sign of work underway, and no IDOT postings about it either. What (if anything) is up?"
You're right; drivers who have wanted to use the facilities at the Monee rest area have had to hold it in for a VERY long time.
A response from IDOT's Kensil Garnett: "Thank you for your inquiry concerning the Prairie View Rest Area, and for specifically noting there were some lost or missing 'closed' signs. The northbound
Prairie View Rest Area has been closed indefinitely due to ongoing plumbing issues. Crews were on scene on August 31, 2022 to add several temporary 'closed' signs to the various rest area signs along northbound I-57 as well as at the rest area itself. More permanent signs will be added in the near future."
While I had Garnett on the line, I asked about another closed rest area, on I-72 in eastern Macon County. He said that one is closed due to the I-72 reconstruction project, and he anticipates the roadwork being completed by the end of October.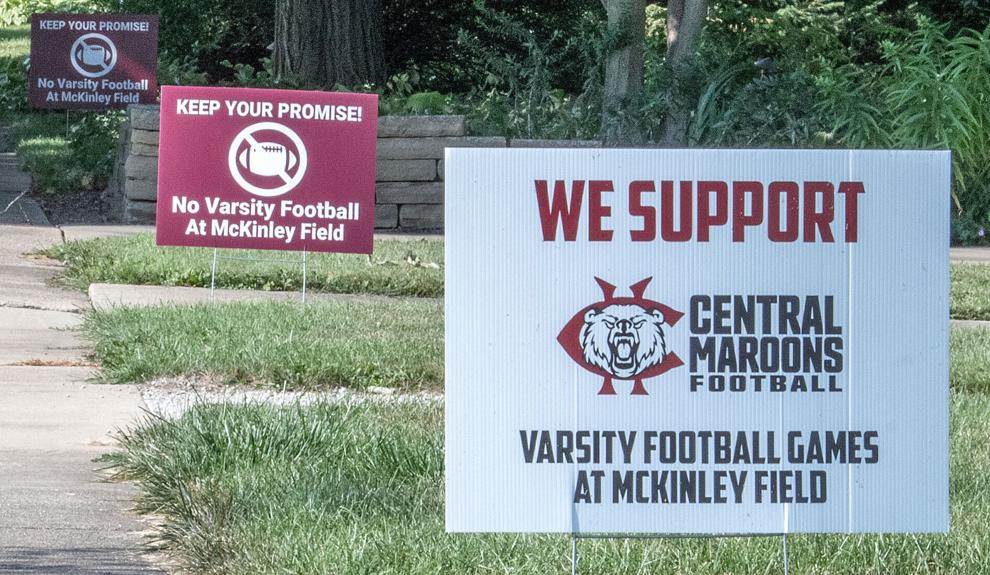 Police input on proposed McKinley Field game
"As the Unit 4 School Board and the Champaign City Council reconsider whether McKinley Field can be used for varsity football games, has input from the Champaign Police Department been received and considered?"
"Since the City Council provided direction to develop a plan for a potential game at McKinley Field, staff from Champaign Police have been actively involved in discussions with other city departments and working with our partners at Unit 4," said CPD Lt. Aaron Lack. "Our role in these discussions is to ensure that, if approved, the event has a safety plan in place to maintain a positive environment for all who attend. As is frequently the case at football games, this plan is expected to include a visible presence from Champaign Police and Unit 4 security staff."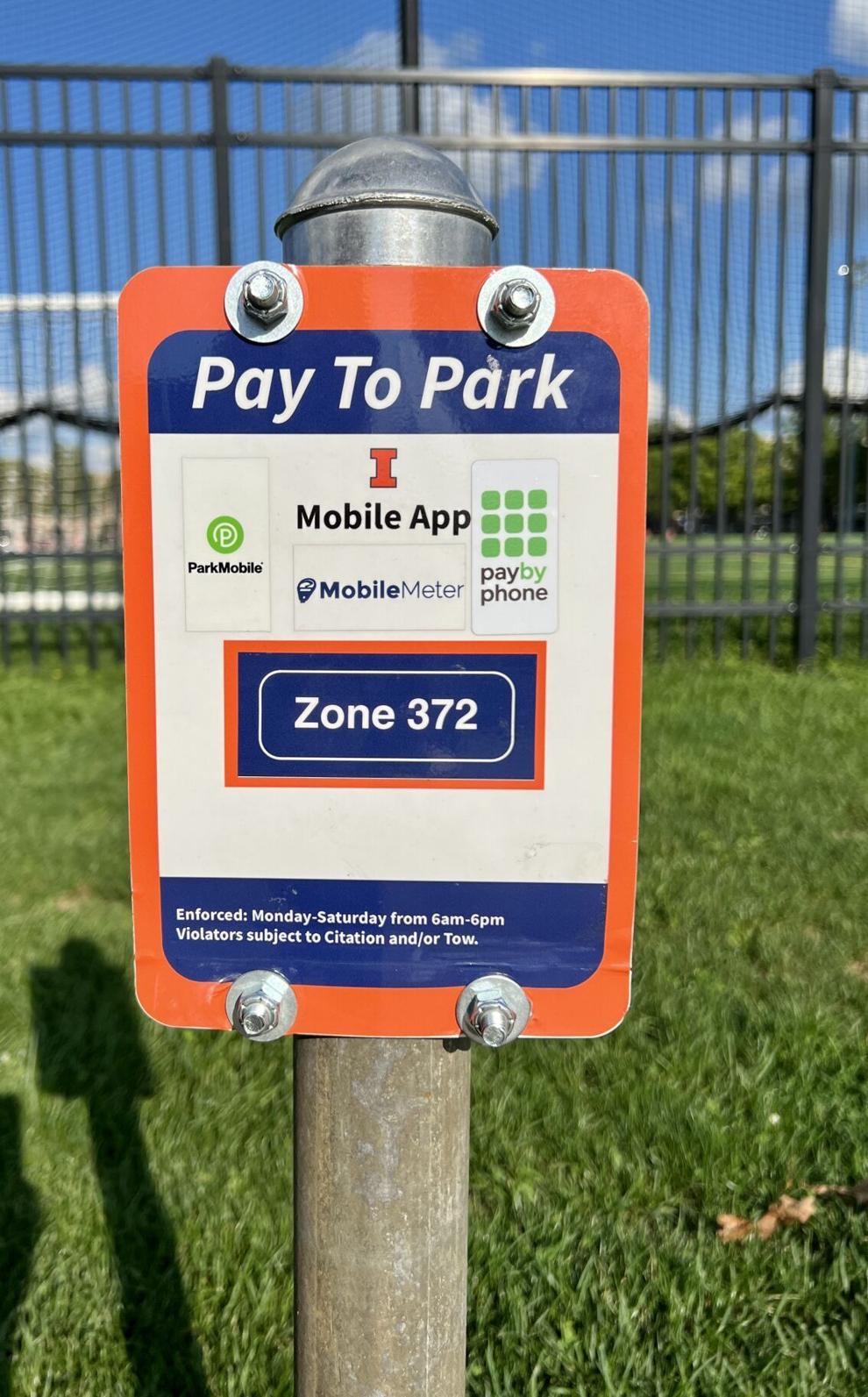 Meter-less UI parking
"I see the UI is tearing out all of its coin-operated parking meters, and requiring drivers to use a smartphone app to pay for parking. Is there still a way to pay for parking if I don't have a smartphone?"
The campus parking department's website says, "We are in the process of removing parking meters and replacing them with Pay By App Only signage. There are three apps to choose from — MobileMeter, ParkMobile and PayByPhone. If you don't have a smartphone, you can still dial 217-207-3033 to pay."
Campus parking's Maria McMullen said users who dial that number from a cellphone will be asked to create a four-digit PIN, and then enter the zone number and length of stay (minimum 30 minutes). They will then enter their credit card info and start their parking session.
"There is a 20-cent convenience fee, just like with the app. A text confirmation will be sent, which is why they must call from a cellphone. We are working on getting this number added to our pay-by-app signage and it is on our website at www.parking.illinois.edu."
McMullen said the university has removed almost half of its meters, with slightly more than 1,000 yet to be removed. "We are not going completely cashless," she noted. "We just installed a pay station at the Illini Union and it will be operational soon. We are also installing one at the Main Library. We currently have three pay stations that accept coins, located at B-4, E-14, and E-24."
If you're wondering where "B-4" is on your campus parking bingo card, those spaces are in the University Avenue parking deck between Mathews and Goodwin in Urbana. E-14 is the large lot west of the State Farm Center. And E-24 is located just west of the ARC (Activities and Recreation Center) at First and Peabody in Champaign.
EV charger plan for interstate corridors
A Mailbag reader who is a union electrician provided some information to supplement the Mailbag's Aug. 26 discussion of DC fast electric vehicle (EV) charging stations in Champaign County.
He said the Illinois Department of Transportation (IDOT) is working to implement a federally funded Interstate corridor plan that would place high-speed charging facilities in Champaign and other Illinois cities. The goal is to provide direct-current fast charging (DCFC) facilities at least every 50 miles along certain Interstate highway corridors including I-57 and I-74.
This Illinois Electric Vehicle Infrastructure Deployment Plan draft, released on Aug. 1 of this year, may be found online. The plan is pending review, approval and funding from the Federal Highway Administration.
The reader said proposed locations for new charging stations include The Fields in southwest Champaign, and a possible new gas station at the Neil St exit on I-74, in front of Battery Specialists. But, he said, it appears final decisions may not yet have been made about types and locations of EV chargers to be installed as part of this state/federal partnership.
"Hopefully, the leadership in Champaign and Urbana as well as the UI can be proactive about getting a seat at the table to possibly enhance the proposed locations' effects in the local communities," he wrote. The reader believes new EV chargers could juice-up "local communities' abilities to draw traffic and tourism to the areas we hear often cited for reinvigoration, rather than be reactionary to what IDOT decides to approve based on no input from interested stakeholders."
Consumer-ed requirement
"When I was in high school in the 1970s, seniors had to take a semester of consumer economics before they could graduate. It was basically a class on 'adulting': comparison shopping, budgeting, how interest and loans work, insurance, avoiding credit card trouble, etc. Definitely one of the most useful classes I took in high school. Tell me: is consumer ed still a required class for graduation?"
The short answer is "yes." Illinois high school students must receive "adequate instruction in consumer education prior to the completion of grade 12," according to the State Board of Education (ISBE) "Illinois instructional mandates 2022-23" webpage. It says consumer education may be included in the content of other courses, or it may be taught as a separate course. The State requires students to take consumer education for 50 minutes per day for a period of at least nine weeks in any of the grades 9-12.
We checked with a few area schools' administrators to see what their consumer-ed offerings include. Monticello principal Travis Courson said his district's consumer education class, "is centered on four areas of concern to all individuals: economic understanding, decision-making, financial management and resource management."
Arcola Junior/Senior High School principal Nick Lindsey said his school offers both consumer education and agri-business classes — either of which meets the state's consumer-ed requirement. At Mahomet-Seymour High School, principal Chad Benedict said students can fulfill the requirement by taking a consumer-ed class, or any of several others: economics, advanced placement economics, ag business, or workplace experience classroom study.
Demolition in Orchard Downs
"UI is demolishing a couple buildings in Orchard Downs closest to Florida Avenue. Are they going to redevelop the complex as they planned going back to 2003?"
UI spokesperson Robin Kaler says an uninhabited building at Orchard Downs is being demolished because of structural issues. The building has not been occupied for more than a decade, and it needs to be razed for safety reasons. She said there are no development plans for that specific space in the near future.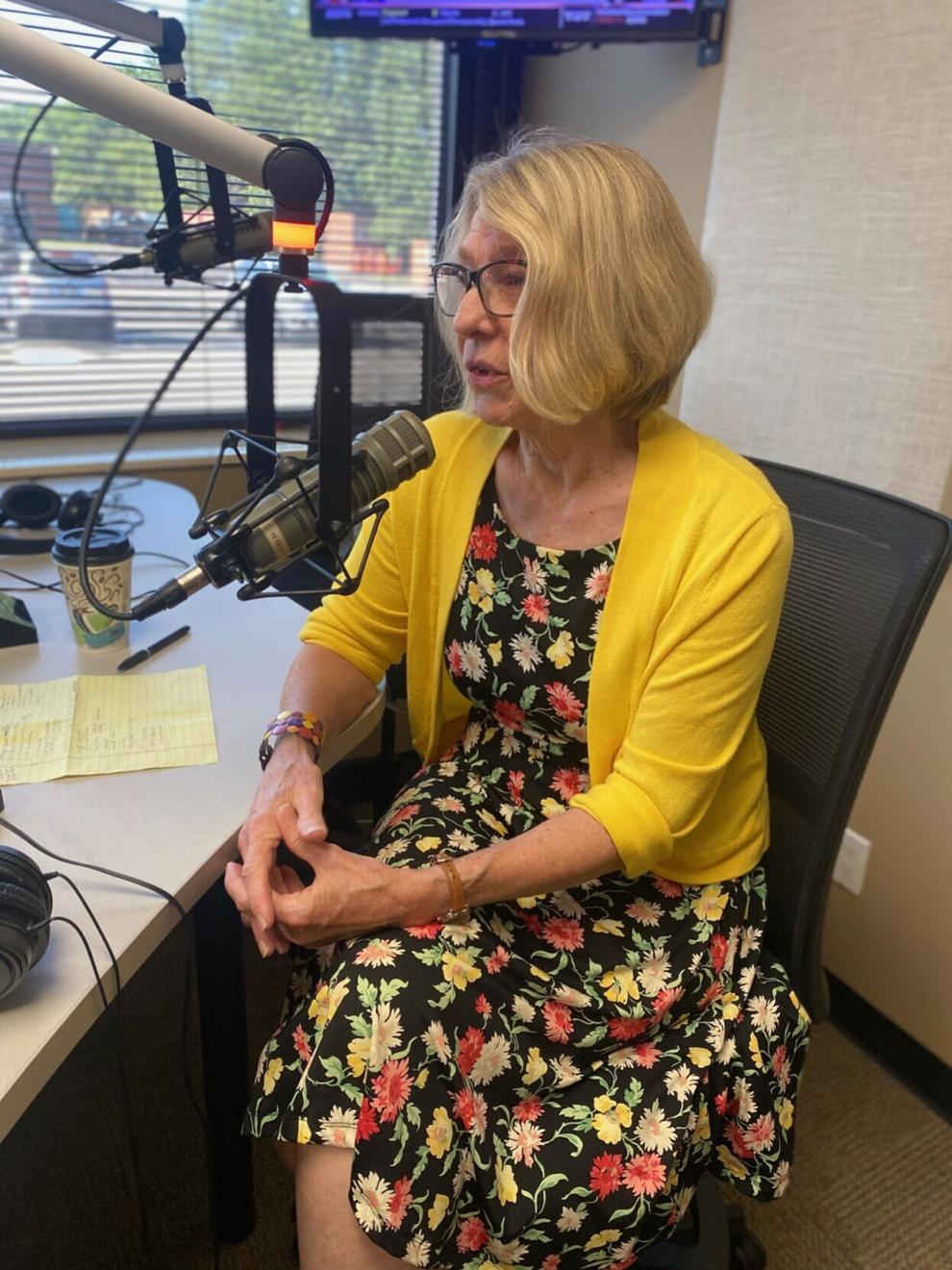 Urbana use of ARPA funds
"The county and city of Champaign are making use of their ARPA funds. Why hasn't Urbana spent any of their ARPA funds yet? This money has to be spent by 2024. The least they could do is start fixing the roads. The potholes in Urbana are terrible!"
"We want to follow best practices and have a clear, thoughtful and accountable process for allocating this one-time federal funding," said Mayor Diane Marlin. "We also want to demonstrate that we're using these public dollars as effectively as we can under the guidelines" established by the federal government.
"American Rescue Plan Act funds must be committed by 12/31/24 and spent by 12/31/26. To date, the Urbana City Council has allocated approximately $3 million of the total $13 million received. Of this $3 million, $2.5 million was taken as a 'standard allowance' under ARPA guidelines to replace general fund revenue lost due to the COVID-related reduction in the city's 2020 U.S. Census count. About $400,000 is being used to contract with the Regional Planning Commission for the next four years to develop the concept plan and application process to allocate the funds as well as file all required reports to the U.S. Treasury."
Marlin said the concept plan — which outlines the city's ARPA strategy, goals and application process — is complete. The Urbana City Council has identified priority areas and funding goals for allocating funds, and the council is expected to approve the concept plan and application process on September 12. The application will go live a few days after that, and entities will have 60 days to apply for ARPA funds to address the community priorities and existing gaps in services. Following that, proposals will be reviewed, scored and presented to the city council for allocation of funds.
Readers may find more info about the priority areas, funding goals and application process at ccrpc.gitlab.io/urbana-arpa/concept/.
Tinted license-plate protectors
"Earlier today I was stopped in traffic behind a vehicle with a license-plate cover that was made of a shiny, smoke-tinted plastic. Between the glare and the darkish tint, the numbers were difficult to read from more than a few feet away. Are tinted license-plate protectors legal?"
The short answer is, "no, they are not." Some specifics from Illinois Secretary of State spokesman Henry Haupt: "According to state statute 625 ILCS 5/3-413(g): A person may not operate any motor vehicle that is equipped with registration plate or digital registration plate covers. A violation of this subsection (g) or a similar provision of a local ordinance is an offense against laws and ordinances regulating the movement of traffic.
Legally speaking, Haupt said "registration plate or digital registration plate cover" means any tinted, colored, painted, marked, clear, or illuminated object that is designed to (i) cover any of the characters of a motor vehicle's registration plate or digital registration plate; or (ii) distort a recorded image of any of the characters of a motor vehicle's registration plate or digital registration plate recorded by an automated enforcement system or recorded by an automated traffic control system.
South First Street bike path
"I noticed the very nice bicycle/pedestrian path with lighting on the west side of First Street between Windsor and Curtis. Do you know the story behind that and who is paying for it?"
Savoy is the lead agency on this project, a collaboration with the UI, Champaign Township and other government partners, according to village administrator Christopher Walton. He said funding for the project was provided through a nearly $1.3-million Transportation Enhancement Program (ITEP) grant award from the Illinois Department of Transportation.
"Like your reader, the Village of Savoy is very excited about the progress of the First Street Multi-Use Path. Once open, it will serve as a great amenity for our community and will continue the Village President and Board of Trustees' vision of a well-connected community." He expects the path to be open "by October." Information on the dedication event will be posted to the village's website, savoy.illinois.gov, as opening day draws nearer.
Steve Breitwieser with the UI's Facilities and Services group adds that the new pathway will encourage bicycle ridership and enhance pedestrian safety in this key corridor that connects Savoy with the UI's south campus area.