Tom's #Mailbag, Feb. 7, 2020
To submit questions from Tom to answer, click here
This week's Mailbag is chock full o' news and interesting stuff. For example:
— when VeoRide puts its rental bicycles back on the street this spring, nearly all will be eBikes rather than traditional pedal bikes.
— the next phase of the MCORE infrastructure project, on Green Street east of Lincoln Avenue, will mean the loss of some of that neighborhood's fantastic tree canopy.
— Sweet Indulgence Bakery will reopen in the spot that once housed the Great Harvest Bread Co.
— feral hogs are a major nuisance in Missouri but fortunately have not made it to Champaign or Vermilion counties.
— a traffic accident last week at the corner of Prospect and Kirby knocked out more than $30,000 worth of traffic control equipment.
— there are four quaint, 1920s-era "bungalow courts" in Champaign-Urbana.
— our shortage of snow so far this winter is far from a record-breaker.
— various University of Illinois exit signs on interstate highways are designed to disperse traffic evenly.
— two blood collection agencies are working the Champaign-Urbana area, although only one of them supplies local hospitals.
— is voting online among the worst ideas ever?
— clustered mailboxes are a thing in some areas but not C-U.
— the state has a computer system that verifies an auto owners' insurance coverage at least twice a year.
Green Street canopy of trees
"What will happen to all the trees on Green Street between Race Street and Lincoln Avenue when the MCORE project begins? If you look down the street from Lincoln intersection where it is already widened it appears that they will have to lose all or most of the trees on the current parkway. What a shame to lose them as they are a gorgeous canopy in the fall when the colors change."
Some trees will be lost, but the city's goal is to preserve as many as possible, said Justin Swinford, an engineer with the Urbana Public Works Department.
They also plan to plant replacement trees.
"Thanks for the question. MCORE Project 5 will provide a new pavement and sidewalks for Green Street at mostly the same width as what is currently in place," said Swinford. "The previously improved section between Busey Avenue and Lincoln Avenue tapers out wider to accommodate the turn lanes necessary at the intersection.
"The existing tree canopy is something that the city has aimed to preserve since this project was first discussed and we have done our best to minimize the removal of desirable trees. Where any trees will have to be removed during construction, whether due to a conflict with the new roadway or the removal of an undesirable tree, the project will provide for a new tree to be planted in (or near) its place."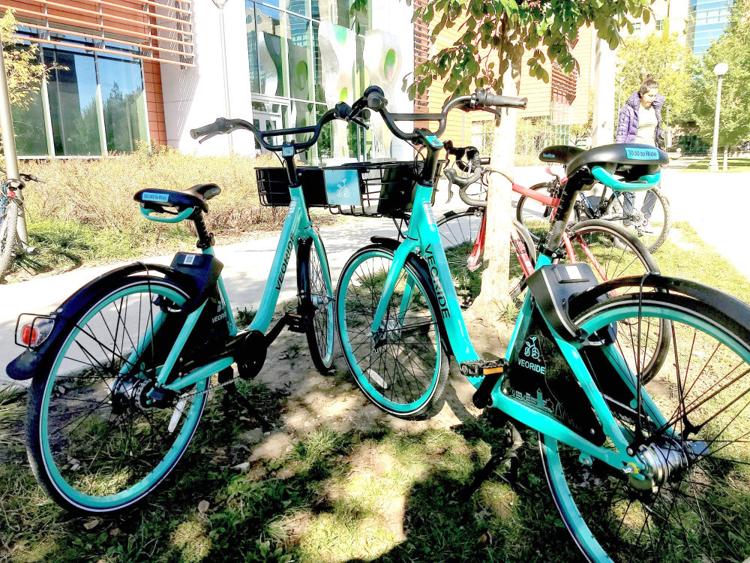 Rental bikes scarce
"I'm not seeing any of the VeoRide bikes around campus? What's going on?"
Most of the pedal bikes that Veo had operated in Champaign-Urbana were removed last fall, said Ben Thomas, the general manager at VeoRide.
"There are still around 50 left that are out on campus and around town now," he said.
But 450 eBikes will be put out on the streets in March, he said.
"The eBikes have been stored for the winter. They will be back out sometime in March once the weather starts to turn for the better," he said.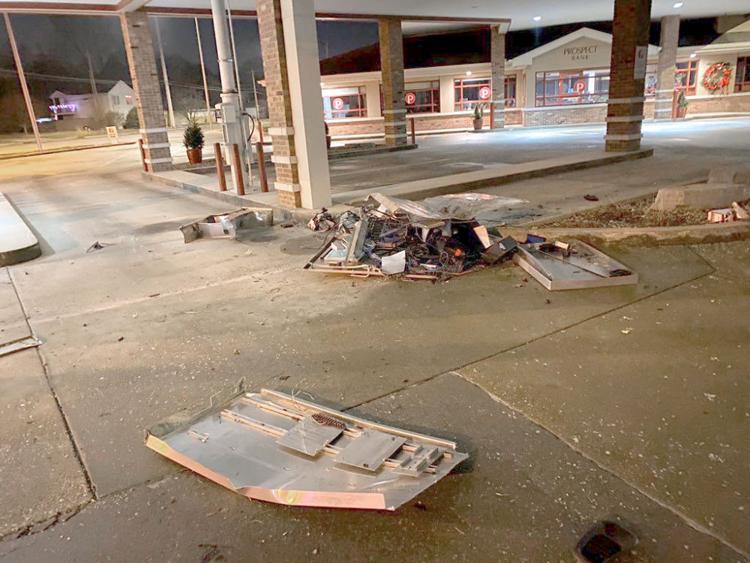 Traffic accident aftermath
"Last week, the traffic light at Prospect and Kirby avenues was down and I saw a utility person working on the light box. This week, the green light for east/west traffic on Kirby has been substantially shortened, causing a large back up on Kirby during commute times. I have sat through two to three lights every day this week waiting to get through. Did they alter the light last week?"
Kris Koester at Champaign's public works department has the details on a costly collision that fouled up the traffic lights at the intersection.
"When the cabinet was hit by a vehicle and demolished, we had to place a temporary cabinet and rewire everything to get the lights back on. That was accomplished by the end of the initial day of the accident. However, the intersection and lights basically went back to 'factory reset,'" he said. "This meant all legs got an equal amount of time, left turn lights came on with no cars in left turn lane, pedestrian buttons were not working, etc.
"By Tuesday of this week, the pedestrian buttons were reprogrammed. As of Wednesday of this week, the left turn cameras and the timings have been tweaked to what they were prior to the accident. A new cabinet (with a price tag of $30,000) has been ordered. It will take approximately one month to be built and delivered. Once it is delivered and installed, the intersection should function nearly identical to what it did before last week's accident."
One of the worst ideas ever?
"With the recent push for recruiting election judges, census takers, the upcoming 2020 Census, and obviously the upcoming 2020 election, this brings up the question (in my mind anyway) ... has there been any push to be doing any kind of voting online? It would certainly save a lot of expenses of setting up polling places, printing, collecting, tabulating, re-counting, etc. paper ballots, etc. Online voting would certainly increase 'accessibility,' because people could vote anywhere and anytime it suits them. And public polling places could still be set up in, say, public libraries for those who don't have access to computers or Internet. It can't be just a matter of security — after all, we bank online, and file taxes online ... why can't the voting/election system be brought out of the dark ages?"
I swear, dear readers, that this is an actual Mailbag question that I received last Saturday, two days before the Iowa caucus technology meltdown.
Matt Dietrich, spokesman for the Illinois State Board of Elections, said "it is a matter of security, and the trend now is away from technology and back to paper.
"The problem the Iowa Democratic Party had with its caucus results this week is illustrative of two things — the vulnerability of technology (though in this case failure to properly test that technology is the real culprit) and the necessity of a low-tech backup in the form of paper ballots for each vote cast at the caucus."
He said that West Virginia allows overseas military personnel from some counties to use a blockchain-secured electronic voting app as part of a pilot program that is the first of its kind, but it's a very limited test for a specific group of voters.
"The closest thing Illinois and other states have to this a system by which military and overseas voters can receive their ballots by email, but they still must print, sign and return the completed ballot by mail," said Dietrich. "If there is a voting trend on the horizon, it would likely be a push toward greater use of voting by mail. In Colorado, all voting is now by mail.
"Voting by mail, which replaced what used to be called absentee voting in 2016, has become more popular in Illinois and some advocates would like to see Illinois follow Colorado's example. However, that would be a major change that would take years to implement here."
Dietrich and others say "the benefit of having a system in which every vote is backed by paper far outweighs any cost savings that might be had by voting by app."
Karen Hobert Flynn, the president of Common Cause, said much the same.
"The lesson is clear. Anything run on a computer can be hacked or can fail due to a 'glitch.' This includes the computers in tablets, smart phones, ballot scanners and vote counting devices. That is why there must be paper ballots for every vote cast to actually check the election results — as is happening in Iowa today with a full hand recount."
Flynn said that states "should stop allow voting by email or through email portals. If there is a glitch all the ballots are digital and there are no paper backups that voters have reviewed."
Only eight states — Indiana, Kentucky, New Jersey, Louisiana, Texas, Kansas, Mississippi and Tennessee — have paperless systems that can't be audited and recounted if necessary, Flynn said.
Blood bank battles
"I read an interesting Letter to the Editor today about the difference between Community Blood Services and the Red Cross. What's up with that? Why are there two in the first place? After reading that this morning, I saw on campus that there was a Community Blood Services blood bus on the (University of Illinois) Quad, while the Red Cross was in the Union itself. Is there some sort of blood turf war going on?"
They won't say it but yes, there is and has been a longstanding blood turf war (not what they would call it) here by the blood providers. And it's not going on only in Champaign-Urbana.
Here's the response from Mississippi Valley Regional Blood Center, which operates the blood bank at 1408 W. University Ave., Urbana, and is the exclusive supplier of blood products to local hospitals:
"Community Blood Services of Illinois was established in 1972 to provide blood components for hospitals in Champaign-Urbana and the surrounding region. Community Blood Services, now part of the not-for-profit Mississippi Valley Regional Blood Center (MVRBC), is the exclusive provider of blood components and related services to Carle Foundation Hospital and OSF HealthCare Heart of Mary Medical Center," said Kirby Winn of Mississippi River Valley Regional Blood Center. "The wider MVRBC service region includes hospitals in Bloomington-Normal, Danville, Decatur, Peoria, Mattoon, and Springfield. In total, the Blood Center serves more than 100 hospitals in Illinois, Iowa, Missouri, and Wisconsin.
"Locally, Community Blood Services of Illinois employs 54 staff members at its donor center, offices, laboratory, and 24-hour Inventory Management and Distribution Center. We are grateful to hold mobile blood drives with a wide range of organizations who help ensure our ability to meet the blood inventory needs of the hospitals we serve."
And now, the response from Laura McGuire of the American Red Cross: "The top priority of the American Red Cross is the availability of the safest blood supply possible. The Red Cross supports all efforts that encourage new blood donors to give, including in markets shared by other blood services providers.
"The American Red Cross is the single largest blood supplier in the United States. We have a longstanding and proud history of providing blood in this area and we always remain committed to serving our hospitals and community needs. We are a leader in scientific research, transfusion medicine and testing. Our national network of blood centers can respond immediately to needs after a major disaster. The Red Cross not only provides red blood cells, plasma and platelets, but also specialized, unique blood products and services. Our reference lab also identifies rare donors for entry into the American Rare Donor Program.
"What sets the Red Cross apart from other blood banks is that we are an emergency relief agency that provides services across the country and down the street. In addition to providing blood products, the Red Cross mobilizes relief to families affected by disasters, trains people in lifesaving skills, provides services to active and veteran U.S. military personnel and their families, and increases public awareness of the need for emergency preparedness.
"The Red Cross believes blood collection efforts should focus on increasing the number of people who give regularly, because of the eligible donor population, only about 8 percent give blood or platelets. To this end, adding new blood drives for people to give at is what's most important."
The same kind of blood battle has been going on in the Peoria area where, effective Jan. 1, MVRBC became the exclusive blood supplier to all hospitals. According to the Peoria Journal Star, three UnityPoint Health Hospitals — Methodist, Proctor and Pekin — switched to MVRBC from the Red Cross, joining OSF HealthCare St. Francis.Last November McGuire told the Journal Star, "We are disappointed by this decision as the Red Cross has been a reliable supplier to three hospitals within UnityPoint Health Peoria; however, we understand this is a business decision. We stand ready to provide blood products to the community when patients are in need and will continue to host blood drives in the community."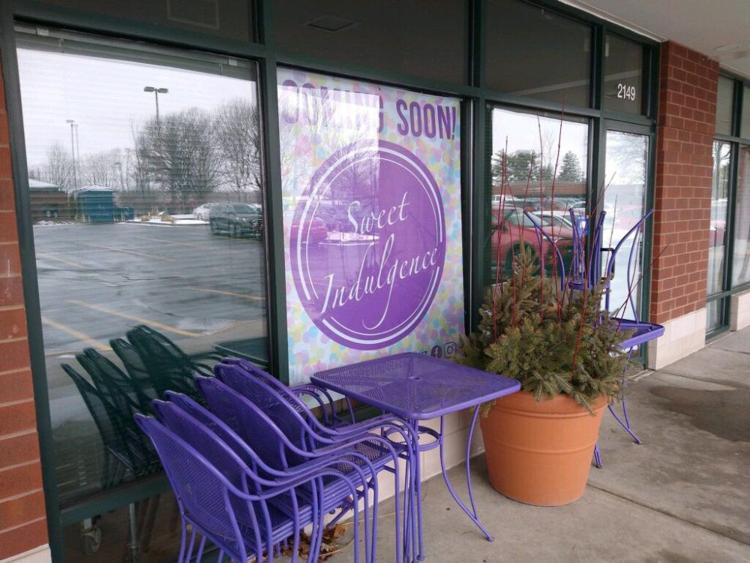 Sweet Indulgence
"A sign on the door of the closed Sweet Indulgence Bakery in Windsor Galleria in Champaign said they plan to open this spring in a new location. Can you find out more about their plans? We miss this exceptional bakery very much."
The bakery, which was at 1121 Windsor Road in Champaign, plans to move about a mile northeast to 2149 S. Neil St., in the Shoppes of Knollwood.
"We are moved into the space formerly occupied by Great Harvest Bread Co. We're working to make some interior updates, and get the kitchen in order, built out, and approved by public health," said Natalie Kenny Marquez, who works with Sweet Indulgence owner Missy Holste. "Our goal is to open this spring 2020. We will keep everyone updated on our website and social media. We can't wait to see everyone and appreciate all of the support we've gotten so far."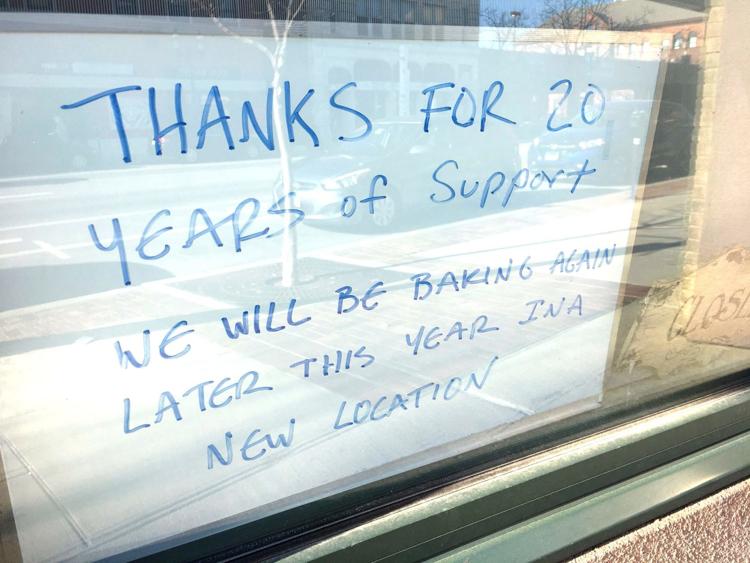 Mirabelle news
"Any news about whatever happened to Mirabelle downtown Urbana — sign on building when closed said they would have news about reopening elsewhere but never saw any further information posted anywhere?"
Same answer as a year ago:
No word. We emailed the owner of the pastry/bakery shop, but didn't hear back. Mirabelle closed in March 2018, and although a sign in the window said it would be "baking again later this year in a new location," that never happened.
Restaurant inspection reports
"What happened to the periodic reports of restaurant inspections that used to appear in the newspaper? I have visited the website of the Champaign County Health Department to look up recent reports. The site does not have very recent, within the past month or so, reports. I'm talking about the ones that have the yellow color inspection report displayed at the door of the establishment. It would be good to know what was the problem that caused the yellow report today be issued. I have noticed that the yellow report has been displayed for a few months now. When does a re-inspection happen to allow the restaurant a chance to get back a green report?"
The reports were done for The News-Gazette by CU-CitizenAccess.org. The community online news service since has shifted its resources and its focus to other areas. The last story on the restaurant inspections was done in November 2018.
News-Gazette Editor Jeff D'Alessio said the newspaper may be willing to resume occasional stories on restaurant inspection reports if there is a demand from readers.
Jim Roberts, director of environmental health for the Champaign-Urbana Public Health District, said that inspection reports are usually available the day of the inspection or the next day.
"For example, Edison Middle School was inspected on Tuesday (2/4) and the inspection report was available by Wednesday (2/5)," he said. "Currently, the search is performed by food establishment name. A new inspection report website is in development that will include additional search criteria, such as inspection date and inspection result (green/yellow/red for routine inspections)."
As for your question about the yellow inspection reports, Roberts said the reason for a yellow placard is written in the inspection report in the violation observation or in the Inspection Comments at the bottom of the report.
"A yellow placard may be issued for repeated non-compliance, such as the third inspection in a row with this priority violation (statement found in inspection report) or for non-compliance, such as failure to take corrective action(s) as required (not documented as another inspection or on the inspection report website)," Roberts said. "For example, recently there was a food establishment that had a violation which was no persons-in-charge who had Certified Food Protection Manager certificates. The food establishment failed to obtain certificates/enroll persons in the food safety course by a deadline date, hence, their placard changed from green to yellow because of the lack of compliance."
And regarding the question about going from a yellow report to a green, Roberts said, "After acceptable corrective actions have been taken by food establishment management, we will conduct a follow-up inspection to verify. If the violation is found corrected, then the placard will change from yellow to green. For example, there is a food establishment that was cited for repeatedly improperly cooling of hot food. The food establishment was required to cease this procedure until acceptable equipment and procedures were available. Management wants to cool hot food, but has failed to produce acceptable equipment and procedures so the yellow placard remains."
I-74 exit signs
"I've often wondered why the sign on I-74 westbound listing exits for the University of Illinois, lists Lincoln Avenue (Exit 183) for the campus and University Avenue (Exit 185) for the 'Sports Complex.' Why the different exits for essentially the same destination? I've heard and had theories, but thought it would be good to get the real answer."
"The guidelines set forth by the (Manual on Uniform Traffic Control Devices) for signing to such facilities generally recommends that the closest, most direct route should be used," said Kensil Garnett, the Region 3 engineer for the Illinois Department of Transportation. "There is, however, room for changes and adjustments for a number of factors that may be present through engineering judgment.
"The campus traffic has been directed to Lincoln and University Avenues from I-74 and I-57 and I-72 while the sports complex traffic was split differently, as you mentioned. Upcoming changes will redirect some of this traffic to utilize the Curtis Road interchange as well.
"Those of us that are local know that the heaviest campus traffic day is 'Move-In Day.' We also know that home sporting events generate a massive influx of motorists. The signage has been strategically planned to spread that traffic out across town to avoid gridlocking one or two corridors.
"The Champaign-Urbana area is fortunate to have five interstates and multiple highways entering the area that allow for many routes to reach this central destination."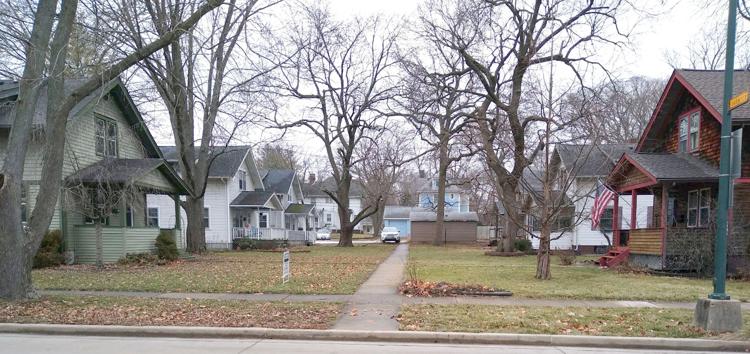 Historic Champaign structures
"Can you find out the history of Harwood Court just north of John between Prairie and Elm and the six nearly identical houses built there? Also what was the name of the former school that is now an apartment building directly north of the Champaign library?"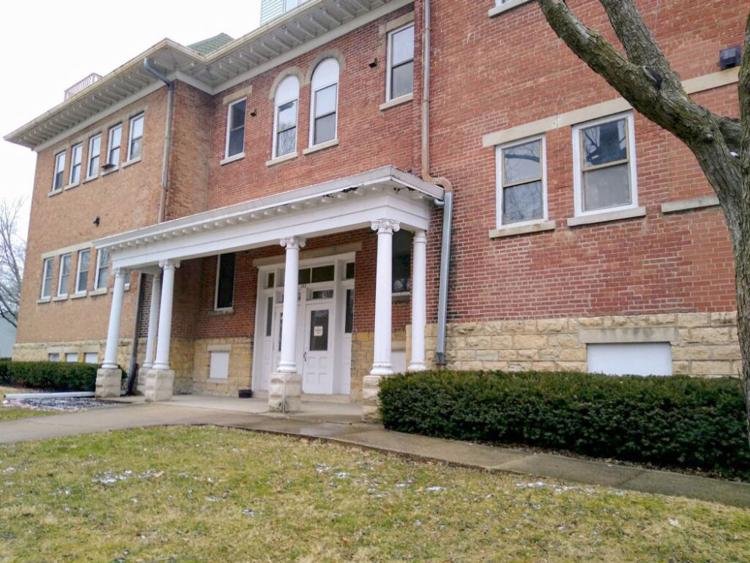 Last question first: the building north of the Champaign library was known as Lincoln Elementary School. It was built in 1894 and closed after the 1969-70 school year.
As for Harwood Court, my research yielded bupkis.
But T.J. Blakeman, a senior planner for the city of Champaign and the president of the Champaign County Historical Museum board, offered this welcome information:
"Harwood Court is one of three Champaign 'bungalow courts.' The others are Villard Court (listed in 1998 as a locally designated historic district) on Randolph Street between John and William streets, and O'Neil Court on State Street between John and William streets. Additionally, Buena Vista Court in Urbana (located on Elm Street between Coler and McCullough streets) was also designed in this style. Harwood Court was platted on Aug. 17, 1918, as Howard Nash's Replat and by 1923 homes had been constructed based on a Daily Illini social page article stating that Mrs. Ester Ong entertained guests at her house at 610 Harwood Court. The research conducted as part of the Villard Court landmark application gives us a little insight into the 'bungalow court' development style.
"'Bungalow courts clustered numerous small, inexpensive units around a central garden space. A relatively high population density decreased costs, creating a viable low-cost housing type. In housing courts, outdoor space was shared with neighbors, combining the American desire for privacy and unattached housing with the practical need to cut costs. In addition, the central gardens became a gathering space for a strictly defined community. They became, sometimes quite elaborate and lush, taking on an atmosphere of respite, even of an exotic secret garden. Bungalow courts lacked the social stigma of apartment houses. Residence in one did not connote immorality or poverty, as did apartments. They also disassociated the houses with the street, making the houses more quiet and allowing for a greater openness between the interior and exterior of the units ...'
"The application goes on to discuss how the style integrated with the changing automobile culture.
"'As a building type emerging in California in the 1920s, the automobile integrated itself into the design by 1923.' Early courtyard housing designed garages into the complex in unique ways. Typically, cars drove along the backsides of the buildings, and parking was provided in the rear. ... Using the central garden space for automobile passage and storage fundamentally changed the building form and led to the rise of motels. The complete integration of the automobile illustrates that bungalow courts were a uniquely American development, dependent upon European culture only for thin exterior ornament.
"This new American building form soon passed back into the Midwest and East, spread by plan books. Courtyard housing was practical and pleasant for middle-class families anywhere, and the California connotations of the form brought with it a vacation atmosphere. They were called 'California Bungalows,' as they spread from Champaign, Illinois, to Sydney, Australia. They offered people of modest means an appealing alternative.'
"Today, we are fortunate to have four well-preserved examples of this development style in Champaign-Urbana and we are grateful to Rachel Leibowitz for writing the Villard Court nomination with such great information about bungalow courts."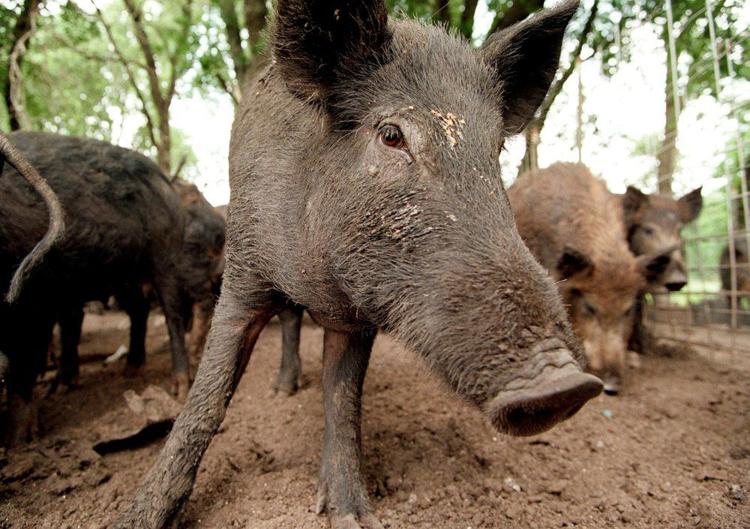 Hogs on the move
"Feral hogs are becoming a real environmental problem and are spreading northward — are there any documented feral hogs in the Champaign/Vermilion county area?"
There have been no documented reports of feral hogs in Champaign or Vermilion counties, said Tim Schweizer, a spokesman for the Illinois Department of Natural Resources.
But they've become a major problem in Missouri. The St. Louis Post-Dispatch reported last week that state and federal officials killed more than 10,000 feral hogs in Missouri in 2019, a 12 percent increase from a year earlier.
Most of the state's feral hogs are found in the Ozark forests in southern Missouri. State officials said they believe most of the animals are being deliberately reared and released for recreational hunting.
Feral swine, according to the Illinois Department of Natural Resources, are invasive animals that threaten native plant and animal communities as well as crops and livestock. They also carry many parasites and diseases that can be carried to humans, pets, wildlife and livestock.
If you see a feral hog report it to the IDNR immediately.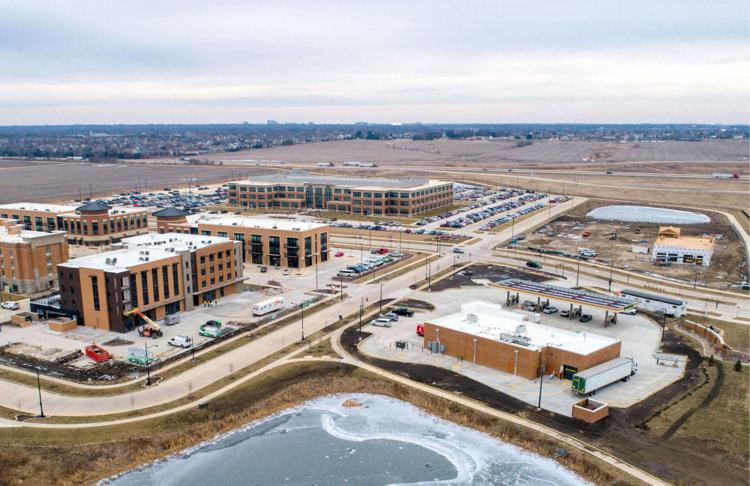 Drone photo clearance
"January 31's Mailbag had an aerial photo of Carle at the Fields taken by Anthony Zilis. Considering the FAA's regulations on drones, and the proximity to Willard Airport, can you explain the process The-News Gazette uses to obtain aerial photos at that altitude so close to the airport?"
I hadn't realized until now the amount of care and caution Anthony takes in planning and carrying out his drone assignments. It is done by the book.
First, he took the course and obtained a Part 107 drone pilot class and is certified by the FAA. Second, he files a flight plan through the app AirMap with every one of his drone assignments, including the time of his flight, how long it will be and the maximum height he'll achieve.
On that particular flight at Carle at the Fields, Zilis said, the maximum height allowed is 250 feet. (In the quadrant just south of there the maximum drops to 50 feet).
"I remember being very careful that day," he said, "and kept far below the maximum."If you view his images it's clear he's well below 250 feet. Think of that height as the top of a 25-story building.
Clustered mailboxes
"We moved to Champaign about six months ago from the Seattle area. We had community mailboxes. Each box served about 10 to 12 homes with a couple spaces for packages. All locked and secured. I've seen some in Urbana but wondered if the (postal service) is considering expanding the use. I would think the mail carriers would like the idea for saving them time: two stops per block instead of a couple dozen. Plus, people could have some parking spaces back."
"Generally speaking the installation of cluster boxes are only installed at new locations of development," said Kimberly Caldwell-Harvey, strategic communications specialist for the U.S. Postal Service in St. Louis.
"Currently there are no plans to make any changes to locations that have established delivery services at this time."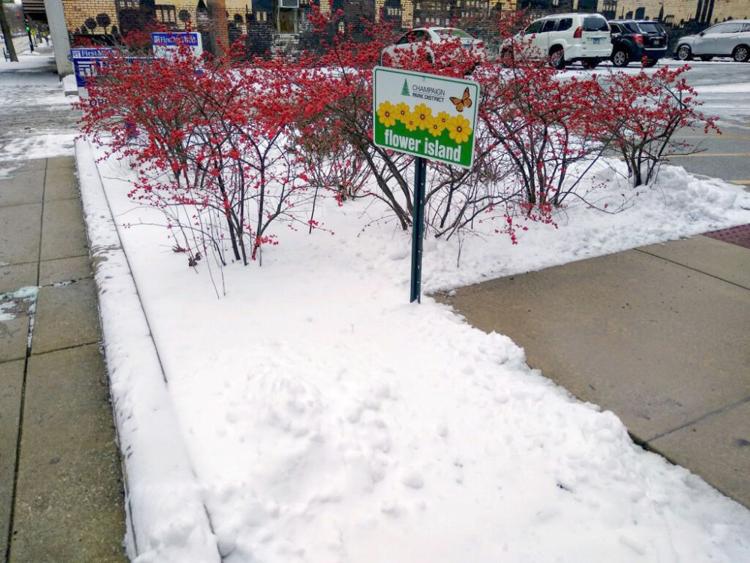 Snowfall shortage
"With this 'blizzard' wrapping up, are we in position to record the lowest amount of snowfall for a single winter in C-U history? Just wondering."
Nope.
Through Friday morning Champaign-Urbana had received 8.7 inches of snow since Oct. 1. The average for the period October through (all of) February is 20.2 inches.
There have been several winters where snowfall was even more scarce.
On a strictly seasonal basis (December through February) this winter currently ranks seventh in C-U for least amount of snowfall with 5.1 inches. The winter of 1972-73 had the least with 2.3 inches.
More recently the same period in 2016-2017 had a dearth as well, just 6.1 inches.
Last winter's December through February period brought 12.8 inches of snow.
Auto insurance requirement
"Do you know why the DMV and Secretary of State Jesse White no longer require people to show proof of auto insurance before they can buy their license plates or renewal stickers? That's a state law, and by not requiring proof of insurance, that puts a large burden on honest people who have insurance and get hit by the dandies that don't have it."
That changed on Jan. 1, 2019, when Illinois' electronic car insurance law went into effect.
"The electronic mandatory insurance program eliminates the need to ask for insurance at the facility counter during a registration or renewal because vehicle owners' automobile insurance will be verified electronically at least twice a calendar year at random intervals," said Henry Haupt, a spokesman for Secretary of State Jesse White. "This process makes it more difficult for individuals to buy insurance policies for a specific time period (i.e. at registration or renewal) and then cancel the policy until the next time the vehicle is up for renewal."
Tailor shop
"I tried to visit Barbara's Alterations Plus and the whole store was cleared out. Did it close?"
I cannot say with certainty but it's a good bet that since there's nothing left in the shop at 71 E. Chester St., Champaign, and its phone number offers a constant busy signal that, yes, it is closed.
Hub rental?
"Why is the University of Illinois renting floors at the Hub (601 S. First St., Champaign)?"
It isn't, said UI campus spokeswoman Robin Kaler.
Springfield plane crash
"In the (Jan. 29) plane crash that killed Frank and Cinda Edwards and John Evans there has been no information on who the pilot was, what his (or her) experience level was and who owned the plane. Also, what type of plane was it?"
The plane, a twin-engine Piper Aerostar 601P, was manufactured in 1979 and had been relicensed last November. It was registered to LKJ Properties of 101 N. Fourth St., Springfield. State records say that the manager of LKJ Properties is Joseph M White of Springfield.
The Federal Aviation Administration has only a preliminary report on the crash that killed Cinda and Frank Edwards of Springfield and John Evans of Glenarm.
"Aircraft executed a missed approach and was being vectored around for a second approach and crashed, Springfield, IL.," is the extent of the initial FAA report.
Longest subscriber
"It would be interesting to know about subscription longevity. Who has the longest running subscription? My husband has been getting it ever since the Courier shut down."
Old subscription records were lost when The News-Gazette went to a new computer system in 2004, said Bob Cicone, circulation director.
The Courier went out of business in 1979 and I would guess there are hundreds if not thousands who have been subscribers that long. Cicone said he's heard from customers who have been receiving the paper for more than 60 years.
Another appeal for restriping
"When are they going to re-stripe the lanes on northbound Prospect at Windsor? I realize it's cold out, but the intersection is becoming a mess."
We continue to receive questions about this area even though the question was answered last month.
One more time:
"Due to winter weather, permanent striping was not completed in the fall. The temporary pavement markings will come up and the permanent markings, including the bike lanes, will be completed during the 2020 construction season," Champaign Public Works spokesman Kris Koester said last month.
Earlier this week Koester said he hoped the department would be able to have a contractor apply more temporary striping at the area.
Free car storage
"Both Champaign and Urbana provide thousands, if not tens of thousands, of free on-street parking spaces on city streets. Has either city ever tried to calculate the number of free car storage spaces they offer or the total taxpayer cost of doing so? It seems like bad public policy to provide nearly universal free housing for cars but not for people or any other personal possession, and I'd love to know how much we're all paying for that decision."
Koester said he and his colleagues in Urbana fashioned this response to your assertion:
"Parking fees are designated to manage supply and demand, not to generate revenue. That said, in locations where on-street parking is in high demand and therefore has value, we do charge, such as in the University District and in our respective downtowns."
Specimen ballot
"I hear the Champaign County Clerk published an incorrect specimen ballot in The News-Gazette. Is this true?"
There were errors in the original ballot that ran in Wednesday's News-Gazette, said Jackie Martin, advertising director at The News-Gazette. Both the newspaper and the county clerk's office were to blame, Martin said, mostly the result of tight deadlines. The county was not charged for the second run of the specimen ballot, which was in Thursday's paper, she said.
Finally, the longest mailbag question ever
"In regards to the recent fatal accident at University and Russell, I was wondering if The News-Gazette had changed its reporting policies about people charged with crimes? Last year, a very similar story happened in Urbana at the corner of Vine and Main, and while the initial story only identified the victim, the story was quickly updated to include name of the driver. But at the recent Russell/University accident, the driver remains unnamed (as far as I can Google, at least). If the new policy is to not name perpetrators until they've had their day in court, I think that would be a nice policy, but I see in the bottom corner of your page that the N-G still posts booking photos of people who haven't yet been proven guilty of anything. If the driver was a minor, I think that would also be a very good reason to withhold their identity, but it would be nice to have that noted in the article. As it stands, the two articles give an appearance of an inconsistent privacy policy. How does the N-G determine that one driver should be named in an article, while another should not? The concern, as expected, is that one driver was important or well-connected enough to have their identity protected, while the other was not. But I would be relieved if you were to explain how my concern is unfounded. Also, the article mentioned the victim was walking their dog during the accident, and I was wondering if the dog was physically OK."
Niko Dugan, the online editor at The News-Gazette, offers the following response: "I always appreciate our readers keeping us honest, but this concern is unfounded, and the reason boils down to this: We were not told the second driver's name.
"The first story was about an April 2019 incident that happened in mid-afternoon in downtown Urbana. Authorities confirmed there had been a death within hours. The first story, which was published online a few hours after the accident and in print the next morning, did not name either victim or driver because authorities withheld that information at the time. The next day, a different reporter talked to Urbana police, who released both names, and included them in a follow-up story that was published in print two days after the accident and used to update the online story.
"The second incident happened in the evening at a residential intersection in west Champaign. Authorities did not confirm a death until the next afternoon, and Champaign police did not release the driver's name when our reporter contacted them, as was noted in the story. Had they done so, it would have been included.
"In regards to the second victim's dog, a Facebook post from a neighbor noted that it was physically unhurt and was being cared for by friends and family."