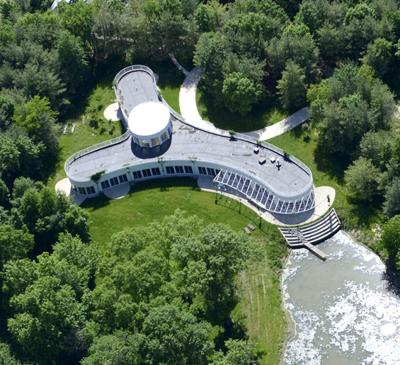 Submit questions for Tom to answer by clicking here
Questions this week about one of the coolest privately owned buildings in the Champaign-Urbana area, plus how an uninsured motorist could cost the city of Champaign $30,000 or more.
Also, the origin of the name Race Street, rules for political yard signs, a new home for the humane society, updating the Midtown Crossing development in Champaign, restitution for crime victims, the tennis courts at Parkland College, food service at Carle, pedestrian safety in Champaign and more.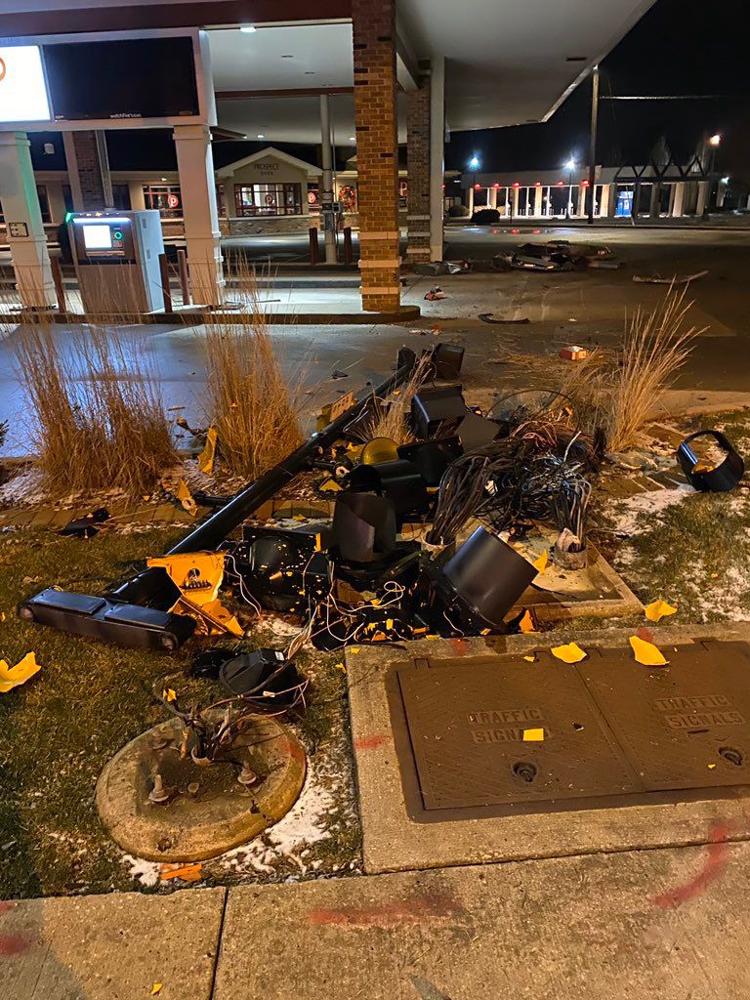 City out more than $30K?
"This is a follow-up to a question in last week's mailbag about the replacement of the traffic light cabinet at the intersection of Kirby and Prospect avenues due to a vehicle accident. The answer from Kris Koester stated that the replacement cabinet has a price tag of $30,000. Does the city absorb the cost or is the driver who was at fault of the accident which destroyed the cabinet responsible for the cost to replace the cabinet? Similarity, when a police vehicle is damaged in the pursuit and apprehension of a suspect, is the suspect charged for restitution of the police vehicle if the suspect is found guilty?"
Here's the sad backstory (for the city of Champaign and its taxpayers) to that one-vehicle Jan. 30 traffic accident.
The driver of the 2015 Jeep Renegade that hit the traffic light and traffic control box — 21-year-old Jasper A. Birlet of Champaign — was uninsured.
From the Champaign Police report: "It was discovered that Unit 1 ran off the road and hit a traffic light and electrical box. Unit 1's license plate was left behind in the debris. Unit 1 driver was located at his residence along with the vehicle.
"Unit 1 driver admitted to being impaired while driving. Unit 1 driver stated he turned too fast and lost control of his vehicle. Unit 1 was towed and impounded. Unit 1 had significant front end damage.
"Unit 1 driver was cited for no insurance, improper lane usage, DUI and hit/run."
The city will attempt to pursue legal action against the driver if possible, said Champaign City Attorney Fred Stavins.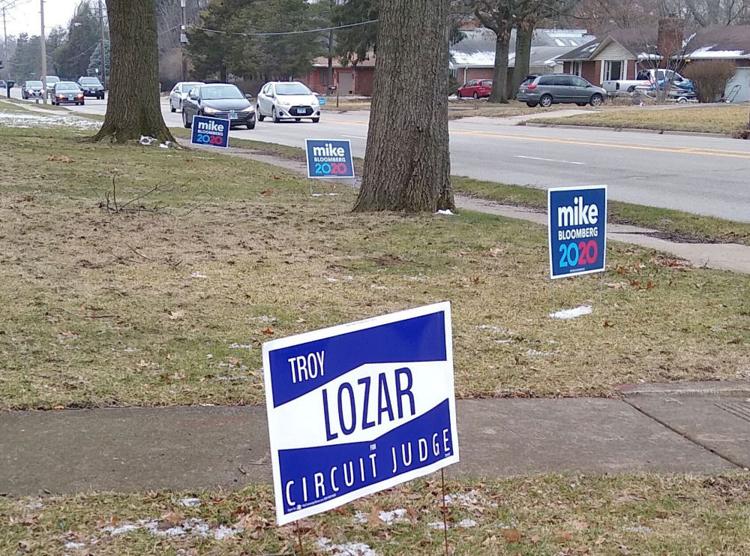 Political yard signs
"The season is upon us. Time for those ubiquitous political yard signs. What are the rules for displaying these signs? Who is responsible for enforcing these rules and do they/will they?"
In Champaign, political yard signs are allowed without a permit but they "shall each not have a total surface area exceeding the limitation established in this division for a real estate sign for the zoning district where the sign is located" says the city code. That is a maximum of 6 square feet.
Larger signs are permitted in commercial districts.
"What most readers will need to know is the basic residential rules, which mostly amount to keeping their signs out of the public right of way (everything between the sidewalks including the sidewalks, or about 10 to 12 feet back from the roadway for areas without sidewalks) and under 6 square feet in their yards," said Kevin Phillips, Champaign's zoning administrator.
He said that the vast majority of political yard signs are about 3 square feet, half the allowed size.
"In practice our approach to enforcing the rules on political signs during the election seasons in particular is a bit different from how we handle real estate signs," he said. The reason is twofold: 1) it is easy to see that the freedom to speak one's mind politically is at the heart of the First Amendment.
"2) Every political season brings a whole new bunch of people into the practice of putting up yard signs for candidates, many of whom are new themselves. And many of them have no idea what the rules are. So we have a learning curve with residents and eager volunteers and we work our way through this every other year, with each election season being a little different."
In Urbana political yard signs are allowed in the right-of-way, as long as they are "temporary."
From the city's website: "Signs that are for short-term, timed use shall be allowed in the City's right-of-way as long as the signs are removed immediately following the event. Such signs would include garage sale signs, political campaign signs, significant University of Illinois events (i.e. IHSA tournaments) and fund-raising advertisements for non-profit agencies (i.e. UBA events, Festival of Lights)."
Also from the city's website: "A property owner may remove any political campaign sign directly in front of said property placed in the public right-of-way."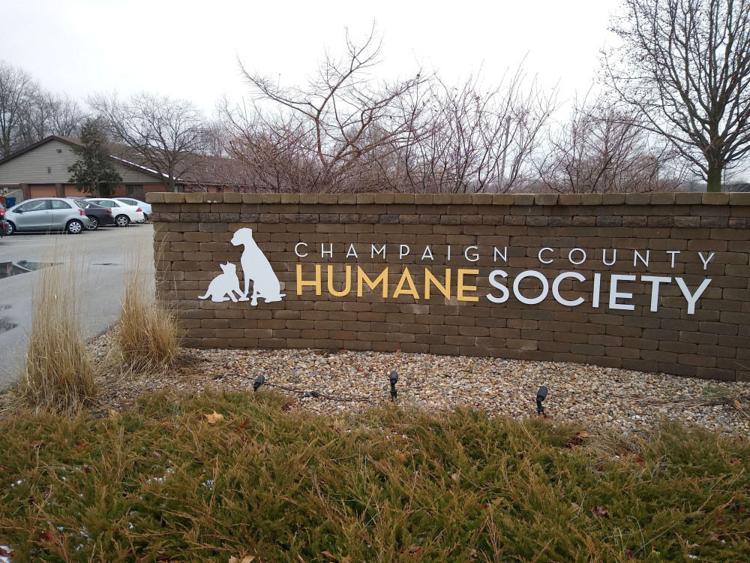 Humane society update
"Since the Champaign County Humane Society broke ground on their new building last fall I haven't seen any news about its progress. Is there any update?"
There's nothing happening yet.
"Last fall we held a 'Ceremonial Ground Breaking' to celebrate the wrap-up of our capital fundraising campaign," said Mary Tiefenbrunn, executive director of the humane society. "Since that time, we — and the architects and engineers — have been hard at work finalizing the plans. We look forward to actually breaking ground later this year."
Concerned about voting in primary election
"I just moved here in the fall and I submitted my voter registration in the first week of January. I want to vote in the Democratic primary. I haven't received my voter card yet. I called the (Champaign) county clerk a couple weeks ago and they said they were 'transitioning to a new system' and weren't sure when they would be able to register me, but said I would be able to vote. Can you find out any more updates or details on this? Will I still get my registration? Is there an ETA? I'm sure I'm not the only one in this situation."
Champaign County Clerk Aaron Ammons said his office is "currently processing all voter registrations. We are transferring to a new Voter Registration Program because the old program was a proprietary program that no longer has tech support."
He said there would be "a lag in people getting their actual cards" but, he added, "they do not need them to vote. Everyone in this situation will definitely receive a voter registration card. I anticipate being able to start sending them out by the end of this week and from there it's usually seven to 10 business days to receive it in the mail. Anyone who has registered recently is being processed and will be able to vote in the (March 17) primary."
He said there are not a lot of people in this situation and stressed that a voter registration card is not needed to vote.
"As long as they are registered they can vote now if they so choose," said Ammons.
In certain cases voters should bring other forms of identification with them to the polling place.
"If the person is flagged to show ID (which should only happen if they were registered through a motor voter form, or if their signature doesn't match the one we have on file) then they can use any of the approved IDs such as driver's license, state ID, FOID card, student ID, etc, to prove their identity," said the county clerk.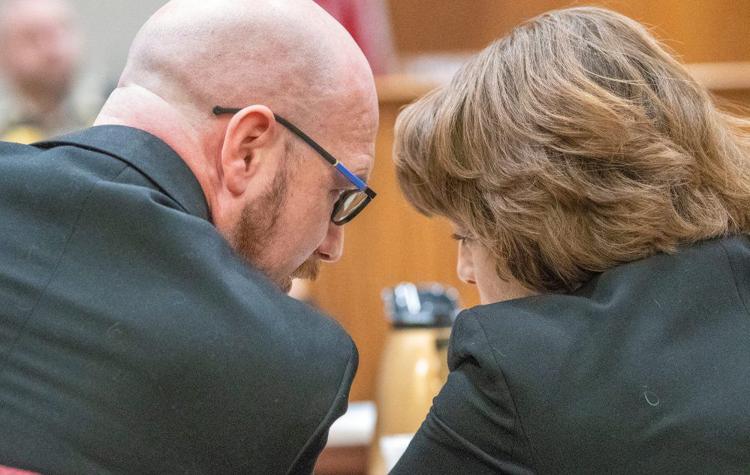 Appellate prosecutor
"Recently (State's Attorney) Julia Rietz requested a review from the Office of the State's Attorney Appellate Prosecutor. I'm curious how this process works, how long it usually takes, etc. It's such a rare occurrence that we just aren't aware of how it works."
It's not that rare an occurrence. A review of stories reveals that the office has been used several times in recent years, most often by local prosecutors in cases where they wanted to avoid the appearance of a conflict of interest.
"If a conflict of interest arises in a state's attorneys office, and the state's attorney wants an independent, detached review and prosecution by an outside person, or if special assistance is needed due to the complexity of a case, the agency makes the services of the Special Prosecution Unit available," said a notice on the office's website. "The unit has been particularly active in downstate Illinois, where personnel and financial resources are more limited than in the more populous counties. Trial assistance has been provided in numerous murder cases, cases dealing with official misconduct of public officials, as well as numerous other criminal and civil matters when the state's attorney was unable to prosecute. During (Fiscal Year 2018), the Unit provided assistance to state's attorneys in 1,041 cases in 96 counties."
In the most recent local case Presiding Judge Tom Difanis appointed the appellate prosecutor to review Urbana police reports about a Jan. 7 incident in which state Rep. Carol Ammons allegedly took a Coach purse from a resale shop. Rietz made the request since she also, as the county's attorney, represents Ammons' husband Aaaron, who is the Champaign County clerk.
But last fall the special prosecutor charged a former courthouse employee, Joanne Lewis, with misdemeanor theft for allegedly taking money from another employee's desk. In another case last year the office was used because a courthouse employee was related to an Urbana High School student who allegedly threatened a student on social media and had ammunition at school.
In a more notorious cases the office was used in 2017 when former Champaign County Supervisor of Assessments Joe Meents was charged with official misconduct for misusing a county-issued credit card.
And in a 2016 Macon County case former Illinois State Police Trooper Jeffrey Denning of Decatur was charged with reckless homicide in the death of a Decatur woman who was killed when her van was struck by Denning's patrol car that was on its way to a gunfight 45 miles away.
The office was used by Vermilion County authorities in 2016 when state Trooper Keith Lumsargis was charged with bribery and official misconduct for allegedly offering to buy another police officer dinner in exchange for giving his ex-girlfriend a ticket.
There's no usual length of the time for an investigation. Some take only a month or two, others take more than a year.
Crime victim restitution
"The Champaign County State's Attorney's office sent me a letter stating I would receive restitution for items stolen from our carport. Thieves were caught, tried and ordered to pay restitution. The restitution has never been paid. Could you find out if victims of crime ever receive the court ordered restitution? Why/Why Not?"
"We do our best with limited resources to enforce financial orders, particularly restitution," said Champaign County State's Attorney Julia Rietz. "Unfortunately for crime victims, sometimes the offender, due to his or her financial circumstances, is unable to repay the restitution ordered by the court.
"In those cases, we generally send the case to a private collections agency rather than attempt to revoke the sentence and incarcerate the offender so that we do not to use the jail as a debtor's prison."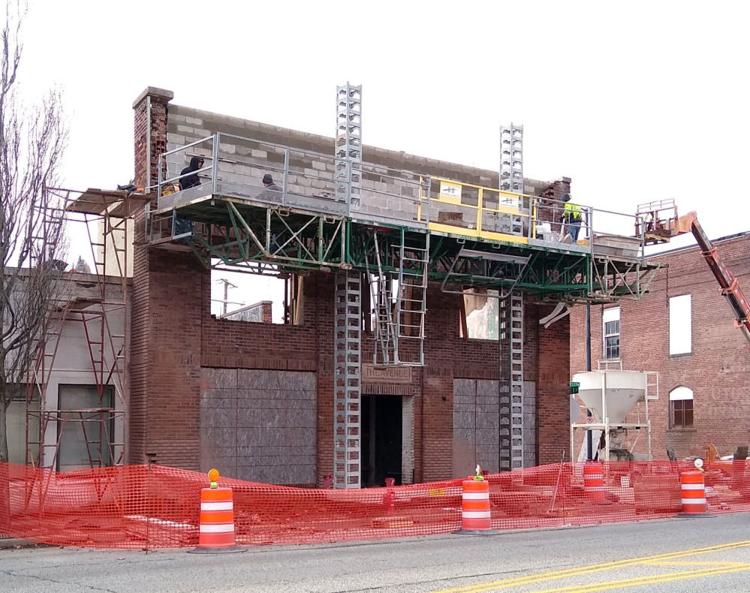 Midtown Crossing
"Could you please give us an update on the building renovations at Chester & Water? It looks like they had to demolish much of the building on University and Water. Was that always the plan, or did they run into unforeseen issues?"
The renovation plans for the Midtown Crossing are unchanged, according to T.J. Blakeman, senior planner for economic development for the city of Champaign.
"The north and the middle buildings at University and Water Street require significant deconstruction because of their poor condition as the building sat neglected for nearly 20 years," he said. "The new owner, Scott Cochrane, and his development team are going to great lengths to preserve the historic character of those buildings. They saved nearly every brick during the deconstruction and will use those bricks to restore the building to its original appearance.
"This renovation is an excellent example of a project using the city's Redevelopment Incentive Program to overcome significant financial challenges to preserve and extend the life of Champaign's historic building stock.
"Your reader might be interested to know a few stats about the success of this program since its inception in 1994. Overall, 133 projects received funded through the Downtown and East University Avenue Tax Increment Finance Districts. The city has granted $4.8 million for an average of $36,000 per grant. This investment has leveraged nearly $31 million in private investment primarily focused on structural repairs, bringing properties up to modern building codes, improving storefronts, and renovating upper floors into residential units. This program has been the backbone of the city's redevelopment efforts in Downtown and Midtown for the past 26 years. The Downtown TIF expired recently, and the East University Avenue TIF will end in 2022. However, we can look back and say with confidence that these TIF districts were a significant reason for our center city's revitalization."
Randy Smith, Champaign's building safety supervisor, said a building permit has been issued for the project at 66 Chester St. for "multi-family residential space over, for now, shell building space. Often in early phases of construction, we will only get a shell permit until a tenant can be found and 'fit-out' drawings are submitted."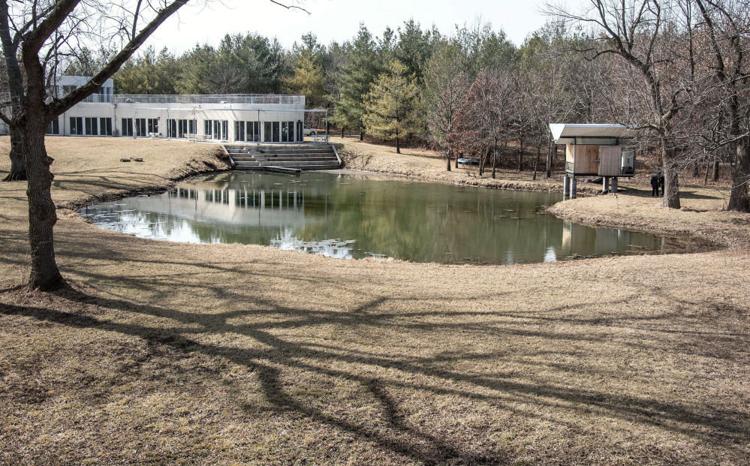 Intriguing structure
"What is this weird-looking building that sits just north of Urbana between Squire Farm Road and North Lincoln Avenue? Photos attached."
That is the magnificent Y-shaped Prairie Glass House owned by Mary Kalantzis and Bill Cope.
And here's a link to an At Home magazine story on the house.
From the Facebook page for the house, which is available for wedding receptions and other events: "The Prairie Glass House is inspired by some of the great modernist glass houses of the twentieth century — but it is also unique in many ways. In fact, it is a very twenty-first century building. All its exterior walls are gentle curves. It has no windows; instead, it has 94 doors opening out onto a magnificent prairie forest. In summer, open all the doors and it is a breezy pavilion. In winter, it is a warm oasis sitting gently in the winter forest.
"The house is situated in 17 acres of magnificent prairie forest on the edge of Champaign IL, a remnant of the original 'Big Grove,' including some of the largest oaks in the region, up to 350 years old.
"The main house consists of 4/6 bedrooms, 5 bathrooms, 1 commercial style kitchen and 1 kitchenette, a heated indoor pool and sauna. The coach house has 3 bedrooms, 2 bathrooms and a kitchen.
"70 people can be seated for a meal inside the house, 250 standing and sitting inside and outside, with space to set up a tent with further seating capacity in the grounds. We have chairs, tables, table settings, table linen for 200. More can be hired.
"The grounds include: the multi-award winning Victor,' mediation hut by Jeffery Poss, architect; a picturesque pond with jetty and pedal boat; and the pyramid, a homage to the Mississippian culture."
Cope said he "more or less designed" the building that is about 10 years old.
"In the last couple of years we've been renting it out as a wedding venue and for other functions as well," he said. "In engineering terms it's unusual in that it is a concrete building with a lot of glass."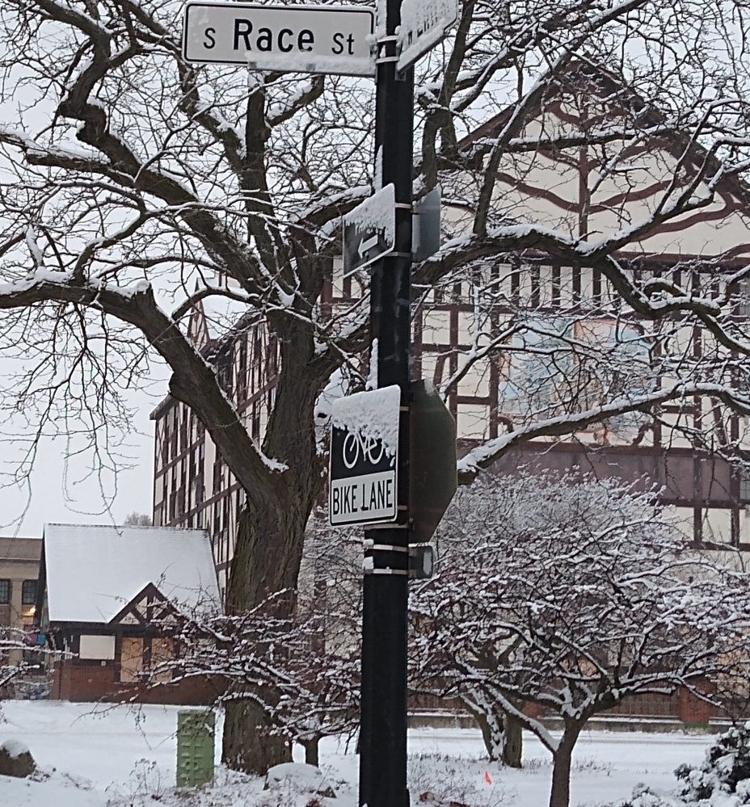 Origin of Race Street
"I am wondering about the origin of Race Street in Urbana. Could it have been derived from a mill race or a tailrace? Or was Mr. Aloysius Race a founding father of Urbana?"
Tom Kuipers, an archives assistant at the Champaign County Historical Archives at the Urbana Free Library, did a lot of research legwork on your question.
He said there is "no definitive answer but there are some theories.
"The town of Urbana was founded in 1833 and our first plat of the town is from the same year. That plat shows Race Street was one of the first named streets in Urbana, along with Main, Vine, Green, and Elm streets. A year prior, Noah Bixler founded a town named Lancaster in Vermilion County and it seems he used the same street names, but Lancaster was not a success and it was quickly abandoned. The 1911 'History of Vermilion County' by Lotte Jones confirms this town existed in the chapter 'Abandoned Towns of Vermilion County' (page 380).
"According to a 1936 Master's Thesis in history done by U of I student Natalia Belting, 'There is no record of the person responsible for the naming of the streets in the new town (Urbana). But those names given in the plat of the Town of Lancaster ... are the names that were a year later bestowed upon Urbana streets.'"
Kuipers said he attempted to verify that claim but so far has been unsuccessful.He also said he could find no reference to anyone named Aloysius Race in local history books or references.
"As for the name Race Street itself, it seems it was a common name for streets early in U.S. history along with other street names like 'Washington', 'Main', and 'Market,'" Kuipers said. "It appears the name 'Race' was used as the name for streets on which horse races took place. Race Street in Philadelphia was named as such for this very reason in 1800 (formerly named Sassafras). It is also interesting to note that Race Street in Philadelphia runs parallel to Cherry Street. In Urbana Race Street runs parallel with Cherry Alley. Perhaps there is a connection there."
I also found a number of Race streets in cities around the country, particularly on the East Coast. I found them in Buffalo and Seneca, N.Y.; Philadelphia; Cincinnati; Lowell and Holyoke, Mass; Middleton, RI; Portsmouth, Va; Belfast, Maine; Baltimore and Cambridge, Md.; Lexington, Ky.; and Kalamazoo, Mich.
There was also a 1948 film noir called "Race Street," starring tough guy actor George Raft.
Carle cafeteria hours
"What's up with Carle cutting cafeteria hours? It's convenient to have that when a loved one is in the hospital and you don't want to leave the building."
Your answer comes from Carle spokesperson Jamie Mullin: "In early January, Carle opened a 24-hour North Star Café located steps inside the newly remodeled main hospital entrance off Park Street to expand food service options for visitors and families. The North Star Café offers premium sandwiches, fresh salads, individual 9-inch brick oven pizzas, a homemade cookies baked fresh and handcrafted teas or lemonades. "The lower level main cafeteria remains open daily from 6 a.m. to 6:30 p.m. and features more traditional comfort foods. The main cafeteria hours will also be expanding in March when it will serve staff, patients and visitors, Monday through Friday from 6 a.m. until 2 a.m. and 6 a.m. to 6:30 p.m. on weekends."
Pedestrian safety
"I moved to Champaign from Seattle over the summer and noticed drivers out here don't seem to believe that pedestrians have the right-of-way. I've seen drivers making left or right turns cut-off pedestrians crossing the street, literally inches away from hitting them. I've experienced it myself crossing the street and even while making eye contact with drivers.
"With the death of a woman last month that has struck by a truck while crossing the street, does the city have a plan to get drivers to respect pedestrians' right-of-way laws? Will traffic police 'stake-out' busy crosswalks and stop and ticket drivers that don't obey the law?"
If you have a suggestion for stepped-up enforcement, said Champaign Police Department spokesman Tom Yelich, contact the department.
"Thank you for the question. Safety is a shared responsibility, and we encourage all motorists, pedestrians, and cyclists to use caution and follow appropriate traffic laws to keep our roads safe. Our police department does conduct several traffic details throughout the year to educate pedestrians, cyclists and motorists and to prevent future accidents," he said. "Additionally, if a specific area of concern is brought to our attention, we will provide extra resources to help mitigate any safety risk and to ensure we are all arriving at our destinations safely.
"When necessary, the proper enforcement action will be taken against those who are breaking the law and jeopardizing the safety of others on the roadways."
He said that pedestrians should make sure they are always visible to drivers and to make eye contact with them whenever possible.
"Motorists need to avoid any distractions while driving so their focus remains on the road. It's important everyone is remaining alert and aware of their surroundings at all times while traveling," said Yelich. "Our recommendation is if you notice an intersection or roadway believed to be unsafe or where traffic laws are commonly broken to contact us and we will investigate it further."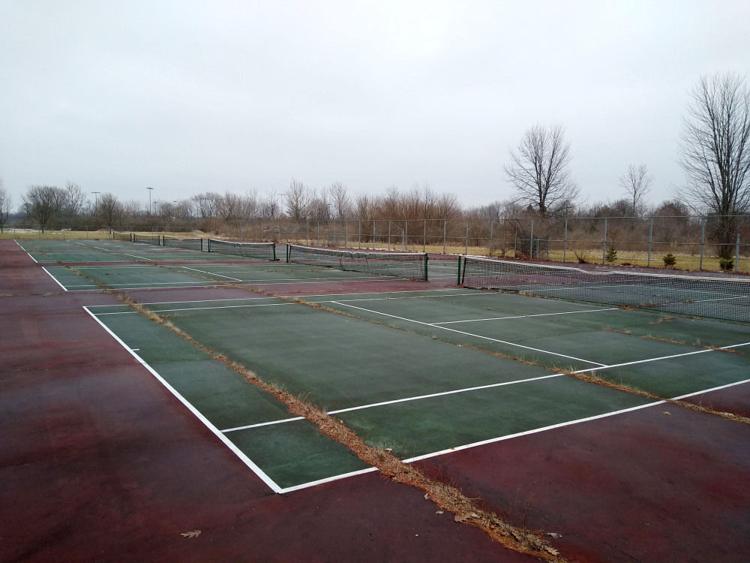 Parkland questions
"Three Parkland College questions that I was hoping you could answer. 1) The tennis courts are a wreck. Who is in charge of their upkeep? Is there a plan to replace them? I think high schools in the area use them. 2) In front of the Parkhill Center, there seems to be a new car/truck/SUV on display every week. Where do they come from — and why are they on display? 3) The gym has one side for seating and a low roof starting behind where basketball teams sit. Always wondered why this was built that way."
The answers to your questions come from Stephanie Stuart, Parkland's vice president of communications and external affairs.
"1) Parkland has not had a tennis team since the late 1990s. At that time, the college stopped maintenance on the courts. The condition of the courts and potential uses were reviewed sometime around 2010, and it was decided that since no tennis team would be reintroduced, the no maintenance would continue. The court condition was reviewed again around 2016 and the same determination was made. We are not currently scheduling the use of these courts for any internal or external group for this reason.
"2) The vehicles on display in front of the Parkhill Applied Technology Center are vehicles our students work on in our automotive and motorsport programs. These vehicles are often donated to the program and are rotated with some regularity to showcase the learning taking place inside the building. The different types of cars showcase the range of technologies and skills students are learning in the classroom.
"3) We have no documentation as to the reasoning for the design of the Dodds Athletic Center courts and seating arrangement but appreciate the reader's comment on the design."
Railroad trestle
"Just north of the damaged sign on I-57 that has yet to be fixed, there is a railroad trestle that never seems to be used. Does it still have a purpose?"
Yes, it carries an active Norfolk Southern Railway Company line that serves the Andersons grain facility west of Champaign and goes all the way to Peoria. According to Illinois Commerce Commission data, the line sees an average of two trains a day.
Misleading road stripe
"The work on the Prospect Avenue bridge over I-74 is finished, except for one small matter. There's a solid white line that looks like a lane-separation line for the two left-turn lanes from southbound Prospect onto eastbound I-74. But that line will lead a driver right into the curb. I know it probably will never happen, but why take even a tiny chance? Can that line either be erased or realigned properly?"
The stripe that is in question was a stripe that existed during the staged construction portion of the project, said Kensil Garnett, the Region 3 Engineer for the Illinois Department of Transportation.
"The final striping for the project has not yet occurred. Once the weather cooperates and allows for final striping, all conflicting striping will be removed as well," said Garnett. "Also, work remains to install detector loops as well as some miscellaneous punch list items before the contract will be complete."
Associated Press status
"I was thrilled when I discovered that the (new) News-Gazette seemed to have abandoned the AP (Associated Press, aka. American Pravda) as their sole source of news on the national and international levels. For decades, the Gazette has relied almost entirely on this one news feed which was so obviously, consistently, strongly biased that I eventually just quit reading any articles with the letters 'AP' at the top. It has been infuriating to see their trash-Trump articles nearly every single day for the last three years, especially after having endured eight painful years of the previous administration with barely the slightest criticism of Obama by them, ever.
"I'm now disappointed to see that you've returned to using the AP feed off-and-on in recent weeks. My question is, what's going on with your recent choice of news feeds? Can't we get rid of this propaganda tool that seems to be used by almost every newspaper, magazine, radio, and TV news show in the country? The AP's mass indoctrination has been going on for decades, with barely a peep from anyone ... truly an elephant in the room, which we have been very successfully brainwashed to not see."
Thanks for your question, Mr. Trump.
Seriously, The News-Gazette will continue to use the Associated Press for national, international and sports coverage, especially, along with the Tribune News Service, said Mike Goebel, News-Gazette managing editor. But the newspaper's emphasis will remain local news and sports coverage.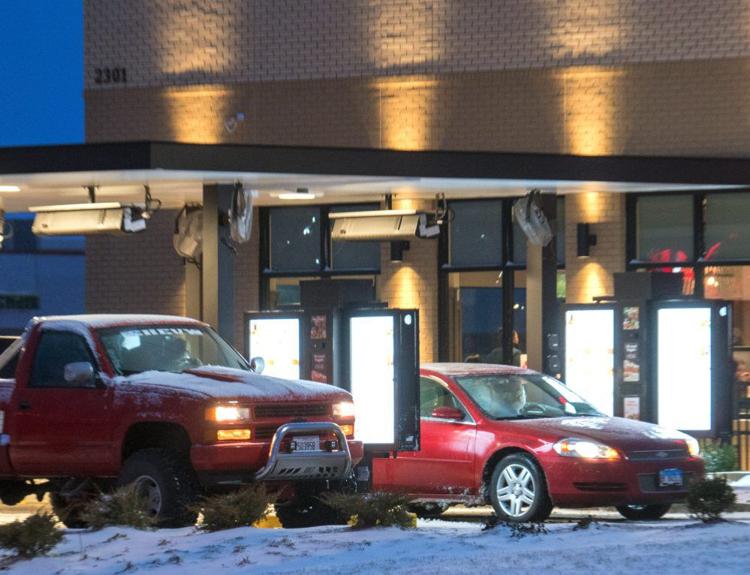 Chick-fil-A
"Seeing how successful the North Prospect Avenue location is, are there any plans for another Chick-fil-A in the C-U area?"
Chick-fil-A does all of its real estate planning and research at the corporate level, said the manager of the local shop, who said they had no insight regarding plans for another Champaign-Urbana location. We tried several times to get information from Chick-fil-A corporate without success.