Tom's #Mailbag, Jan. 24, 2020
Questions for Tom? Simply click here
There are a lot of unhappy people in Mailbag Land this week. People are displeased with the possibility that Daylight Saving Time will end in Illinois, that a motor home is sitting in a front yard in Champaign, that there are "mechanical issues" with a University of Illinois Campus Rec swimming pool, that an Urbana police bike giveaway has been suspended, that a sign is missing in Champaign's Clark Park, that Golden Corral still isn't building a restaurant here and that McLean County isn't getting a new interstate highway exit.
The mailbag staff also is unhappy with the skiing conditions it found last weekend in North Carolina. You might ask, "Well, did you expect to find great skiing in North Carolina?" And you would be correct. Lesson learned.
Daylight Saving Time in trouble in Illinois?
"I heard that when Daylight Saving Time kicks in that we are not going off it. This would be so silly if true. Any way to find out if true? This would be a huge mistake."
There is legislation which has passed the Illinois Senate but not the House, to repeal Daylight Saving Time in Illinois.
The measure passed the Senate, 44-2, last November with all area senators voting for it. The bill, SB 533, is now in the House Rules Committee. It has seven cosponsors, including Democrats and Republicans. Among them is Rep. Brad Halbrook, R-Shelbyville.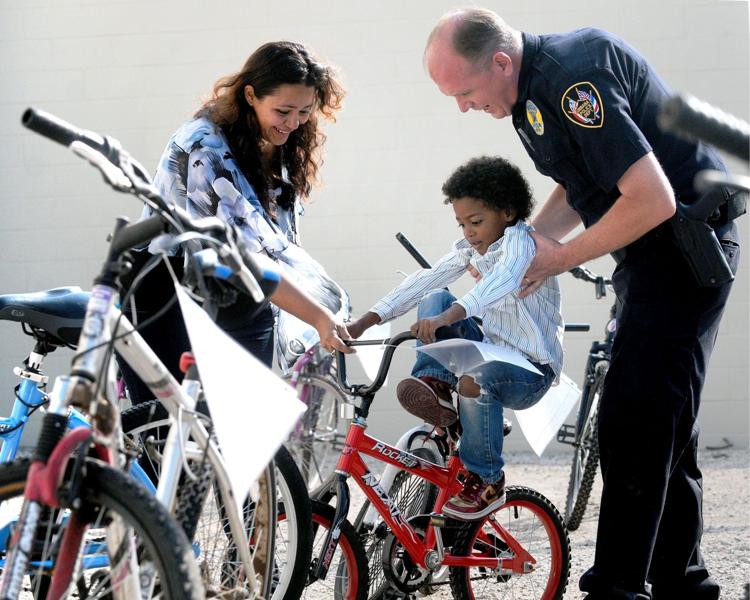 Urbana Police bike giveaway
"I recently called the Urbana Police Department to inquire about when their next free bike giveaway would be taking place and was told it's not happening anymore. I was surprised to hear that and asked why ... but was given no reason. Could you please find out why this popular annual/semi-annual event has ended?"
It's a matter of storage space for all those bikes, said Urbana Police Chief Byrant Seraphin.
"When the Goodyear building at 202 S. Vine, which had been owned and used by the city, was torn down in June of 2019 as part of the redevelopment project there, the city was left with less storage space," he said. "In order to work within the space we do have, we are currently making donations of useable, abandoned bicycles on a much more frequent basis to Salt & Light. This keeps our inventory much smaller and more manageable.
"It is our hope to restart the bike giveaway as we move through the storage space issue."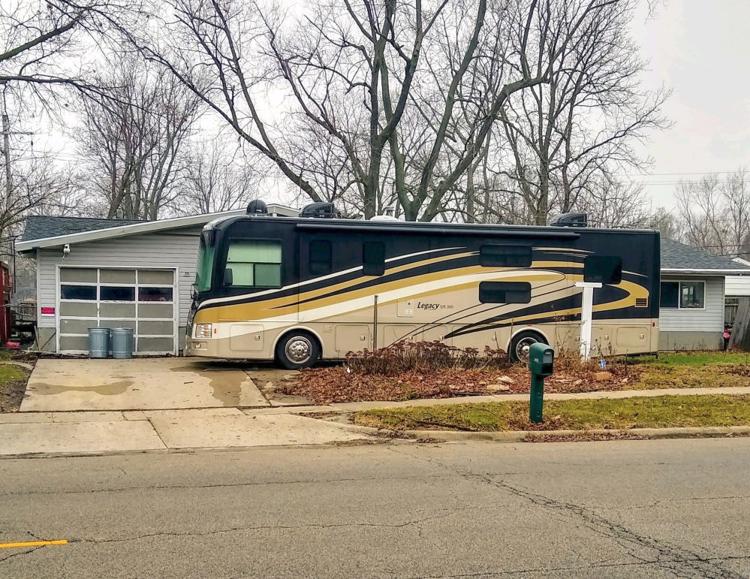 Unsightly site
"Is there a city law prohibiting someone from parking a motor home in a front yard for an extended period of time (months)? There is a huge motor home parked across the entire front of a home on Kenwood Drive in Champaign. It is an eyesore and cheapens the entire neighborhood. It used to come and go, but now appears to have taken up permanent residence. I shudder each time I drive past ... I can't be the only person that finds this unacceptable."
"This motor home is currently registered and is parked on a concrete pad," said Tim Spear, acting code compliance manager for the city of Champaign's neighborhood services department. "As such, it is not in violation of the Property Maintenance section of the Municipal Code. The Code Compliance Division cannot issue a violation notice for the motor home at this time."
But Spear said that the motor home "does appear to be in violation of the Zoning Code section of the Municipal Code" and that he referred the situation to Champaign Zoning Administrator Kevin Phillips.
"I have sent the homeowner a notice, and hope to work with him to resolve the issue," Phillips said.
"People are permitted to keep RVs in their driveway as long as they are 5 feet from the front property line and that is fairly common," he said. "This is an unusual situation where the issue technically rests on the nature of the driveway/parking pad. We measure driveways by how wide they are parallel to the street [37-370 (d) below] and because this driveway is sideways it is too wide."
Section 37-370 addresses residential driveways design and includes this text: "(d) No individual driveway approved under this section shall be less than ten (10) feet nor more than twenty-seven (27) feet in width at any point in the required front yard, measured at a right angle to the centerline thereof, provided that if there is a garage on the premises that is wider than twenty-seven (27) feet as measured between the outer edges of any overhead doors on said garage, then the driveway serving said garage shall not exceed that dimension in width; provided that the driveway tapers to match the permitted curb cut at the property line. A second complete driveway (curb cut + driveway) on a frontage shall be permitted only to provide access to a second garage, circular or through driveways shall be an exception to this rule."
Interstate vegetation removal
"Why is IDOT removing all the trees at I-74 and Gillum/Towanda Barnes Road (in McLean County)? Are we getting an exit?"
Kensil Garnett, the Region 3 engineer for the Illinois Department of Transportation, said staff is "taking care of volunteer growth along the interstate. We do the clearing to ensure there is adequate recovery area for errant vehicles that may run off the road and to help motorists see deer or other animals that may be near the roadway.
"There is no new exit proposed at the location mentioned by your reader."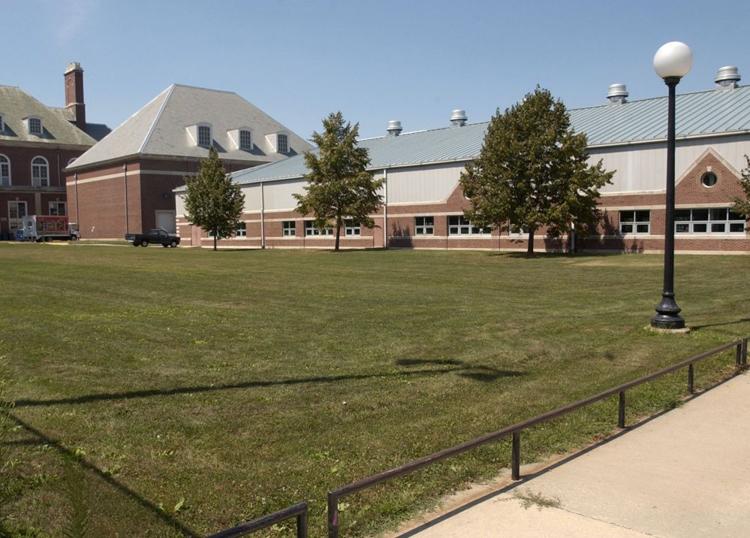 Campus Recreation Center East
"The pool and/or hot tub at CRCE is frequently closed for 'mechanical issues' and are sometimes closed then for weeks at a time before the 'issues' are fixed. While I love having access to CRCE as a UI retiree the monthly fee is pretty steep considering how often those facilities are unavailable, especially since I use the facility almost exclusively for lap swimming. I know ARC is available but CRCE is much closer, not as busy and the hot tub is a bonus.
"The waterfall on the north wall in the pool area that is covered in ceramic tile hasn't been operating since soon after the building opened. Is this a case of another UI building that looks great but had multiple operational problems that the university got stuck with from the contractor once it opened?"
We got your answers from Marcus Jackson, the director of UI Campus Recreation.
"We do apologize for the pool closure at present time. We are waiting on a part to be shipped to us and installed (by Facilities and Services). Once that happens and the pool is operational, we will be able to open the pool and hot tub for normal operating hours," he said.
As for the waterfall, "We closed it due to a safety risk that was being created. Water was splashing out onto the walkway and people were slipping," said Jackson.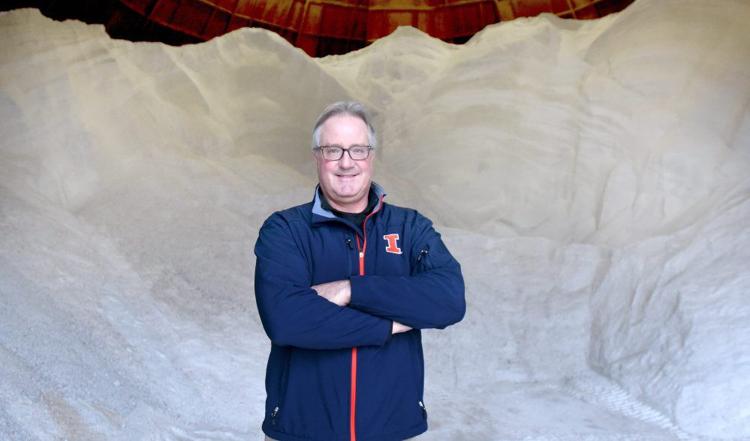 Salt dome
"I pass what I think to be the county's salt storage building nearly every day. I'm curious, where does the county buy all of that salt from, and how much does it cost? I'm wondering too about how much salt can be stored in that building and how much is routinely used to salt the roads. I've seen those buildings in towns across the state but never considered anything about them."
The salt dome you probably are referring to on Art Bartel Road in east Urbana actually is used by Champaign County, the city of Urbana and Urbana Township, said Champaign County Engineer Jeff Blue.
"We get our salt from Cargill through a state of Illinois bid. This year the salt costs are $71.71/ton," he said. "It holds about 5,000 tons of salt and all the agencies use salt from the dome during a snow event. Therefore, I'm not sure exactly how much we use for each storm, but in a typical winter the county will use around 3,500 tons."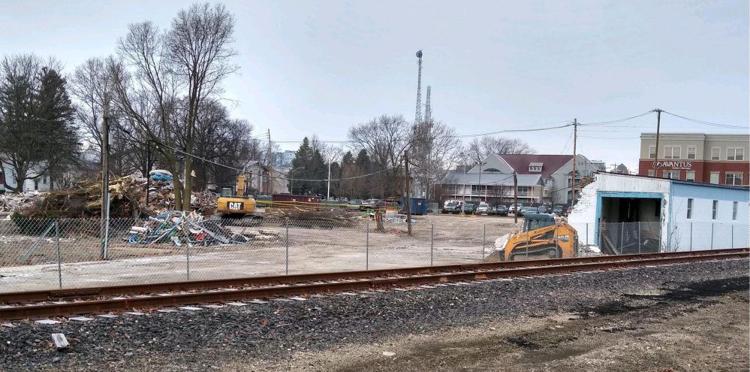 Urbana development
"They've razed the English Hedgerow building and continue to demolish the surrounding houses on Lincoln and University (in Urbana). We Carle employees are curious going to be built on that lot."
That's the location of a multi-use development that has been in the works for about a year. It's called Gather and it is expected to include about 200 apartments, 50 extended-stay rooms and 15,000 square feet of lobby, retail and outdoor public areas. It's being developed by Rael Development Corp. of Dallas, which has built similar projects in other college communities.
Abandoned rail line?
"Are the train tracks that run parallel to Springfield Avenue, intersecting at Rising Road, still operating? The grass and weeds have grown substantially and I've noticed that drivers seldom stop to look for oncoming trains."
That Canadian National line, which extends to Bondville, is not the subject of an abandonment proceeding before the federal Surface Transportation Board. So it is still operating. Another part of the line from Bondville to Seymour has discontinued service but the line has not been officially abandoned.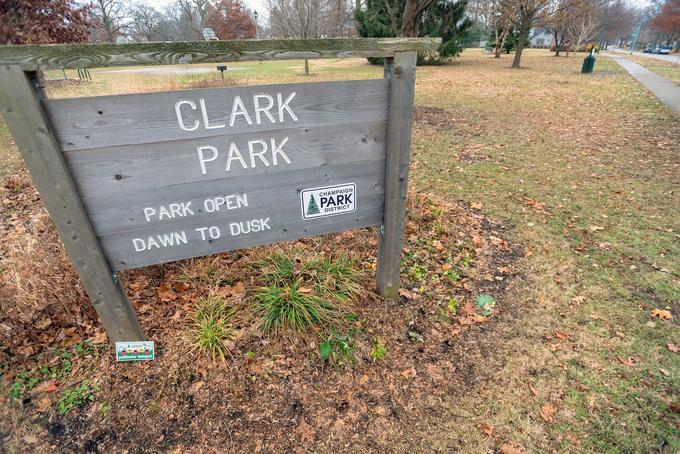 Clark Park signage
"The sign for Clark Park at the northeast side is not there anymore. Where did it go?"
Champaign Park District Executive Director Joe DeLuce said the park district had a request from a resident about the hours of the park.
Since it has lights Clark Park's hours are being changed. They were dawn to dusk and now will be 6 a.m. to 11 p.m.
"Our staff is making the change and the sign will be reinstalled as soon as it is completed," DeLuce said.
Downtown drum shop
"My 60-plus-year-old father-in-law is telling tales of buying a set of bongos from a drum shop located in downtown Champaign in the '60s. The tale regales the bongos were purchased with money tirelessly earned from a grueling paper route. We are skeptical of the origin of the drum shop. How long has a drum shop been downtown? Was there an iteration of one that long ago?"
I could find nothing in The News-Gazette files about a drum shop in downtown Champaign in the 1960s. I did, though, find listings in city directories for music shops downtown at that time.
In the year 1967, for example, there were four music shops in what could be considered the downtown area: C.V. Lloyde at 102 S. Neil St.; Baldwin Piano at 103 N. Neil; Kaufman's Music Store, 72 E. University Ave. (now the site of the police station); and Mendel Riley's Music, 114 S. Neil St. Perhaps one or all of them sold bongos or drums.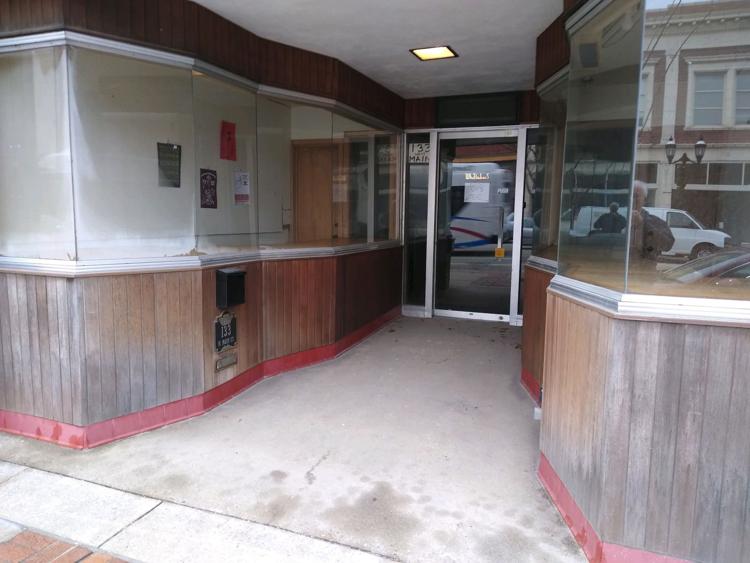 Downtown Urbana retail space
"I am wondering about the status of the storefront at 133 Main St. in downtown Urbana and why it has remained empty for so long. Many years ago I think it housed a jewelry store."
Records show that the building was sold last June for $299,000 by David Kraft. The new owner is listed as Fish Alley LLC. The Illinois Secretary of State lists Elizabeth Hunter as the manager of Fish Alley LLC.Hunter said she is working on plans to renovate the building.
"To give the retain space new life in the meantime we offered the space to a group of young 'makers' for a pop-up shop during the holidays and have lent our window displays to local galleries and artists until we begin construction," she said. "We look forward to activating this storefrontsoon — stay tuned."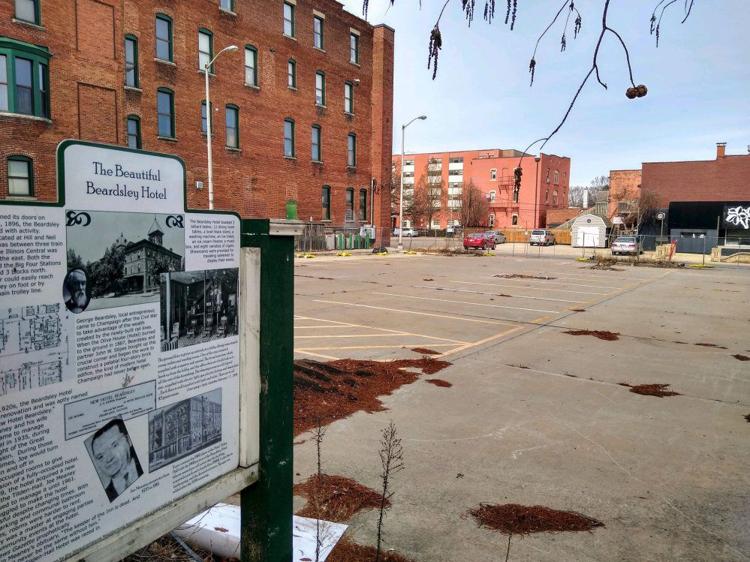 Downtown Champaign hotel
"There seems to be movement at the new hotel site in downtown Champaign. So I'm wondering: 1) What's going on and 2) When will reservations become available?"
If you see "movement" at the downtown hotel site you're eyes are better than mine. Nothing is going on yet.
"I would expect activity to start on the site very soon," said Rob Kowalski, Champaign's assistant planning and development director. "Doug Altenberger (developer of the Marriott Aloft hotel) has selected English Brothers (who built the Hyatt Place) to be the general contractor and they are finishing up a few minor details for their building permit.
"Obviously, there isn't going to be information on reservations until the project is well under way and they know when they are going to open."
Frustrating stoplight
"I live in Tolono and travel to Champaign each day on U.S. 45. The light at 45/Dunlap and Airport Road in Savoy seems to be out more than any other intersection. Is this a signal issue (since its not quite 'in town') or is it just a coincidence of repeated hardware issues?"
Kensil Garnett, the Region 3 engineer for the Illinois Department of Transportation, said the problem may be the work of small animals.
"The Department has been working with the village of Savoy and their contractor to determine the cause of the recent malfunctions. After running several tests on the various equipment, the intermittent problem has led us to believe that we may be dealing with rodent damage to underground wiring at this intersection," he said. "Our plan is to try different scenarios in an attempt to isolate the location of the damaged wiring since the replacement of all circuitry would be very expensive."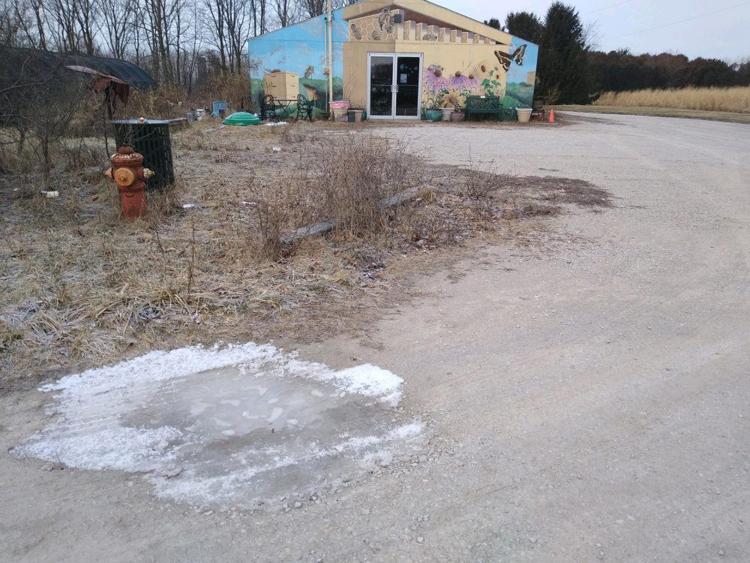 Pollinatarium road
"Who do I contact about getting a road fixed back to the pollinatarium on campus? Both rock roads going into for access have plenty of potholes."
"The roads leading to the Pollinatarium are a mixed surface consisting of rock, gravel, clean fill dirt, and clay. Once this year's freeze-thaw cycle has concluded, maintenance crews will evaluate the area for future repairs, including possible regrading and patching as necessary," said Steve Breitwieser of the University of Illinois' Facilities & Services. "This process is also utilized for other university-owned roadbeds on south campus."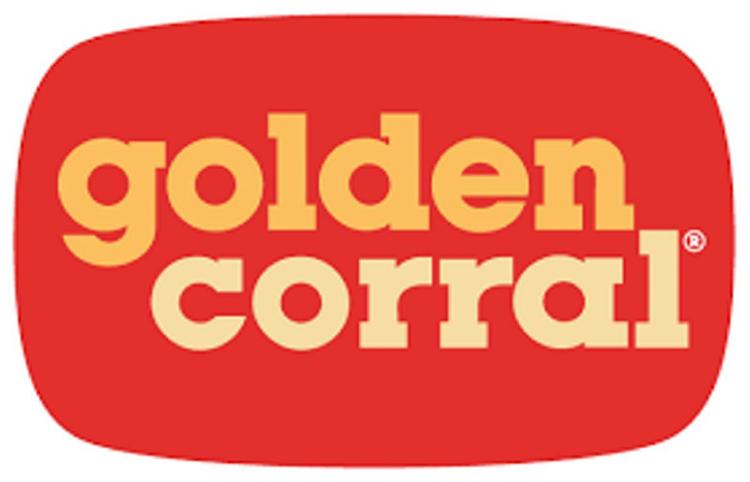 They're back!
"Will Golden Corral ever come to Champaign, Illinois?"
and
"Yes, what about Golden Corral?"
and
"What is the delay in bringing this restaurant to the area?"
I'd say the delay in getting Golden Corral to Champaign is their lack of desire to come here.
To repeat: Golden Corral last year let its building permit in Champaign lapse, no one from GC has renewed contacts with Champaign officials about building here and GC Corporate refuses to answer my/your questions.
You're welcome to contact them yourself at this site ...
Or write them at: Golden Corral Corporation; 5151 Glenwood Ave.; Raleigh, NC 27612
Correction
In last week's mailbag I incorrectly cited the work that Bea Pavia did regarding streetcars on the University of Illinois Quad. She did the work for the UI Mapping History project.