Tom's #Mailbag, Nov. 15, 2019
Submit your question for Tom's Mailbag BY CLICKING HERE
Questions about a mysterious billboard, an irregular railroad crossing, marijuana use in parks, how a Willard Airport runway will be open for a fun run next May, whether the Illini Foresters will sell Christmas trees this year, the comparative costs of Central High School construction plans, an update on Union Gardens and about those changes at The News-Gazette.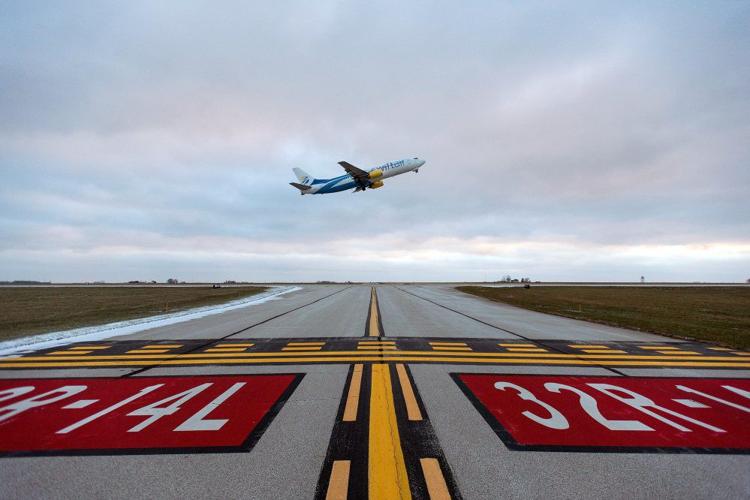 Savoy festival
"About the festival planned by Savoy, how in the world did the village get the OK to use Willard's runway from the FAA, especially in this day and age?"
Much of the credit for the 5K run on the Willard Airport runway goes to Tim Bannon, the new executive director of the airport, said Larry Kanfer, who is the chief organizer of the new Human Festival of Savoy, to be held May 30, 2020.
Bannon said fun runs on airport runways are becoming more common.
"Decatur has one with an annual run that they do. We submitted an application to the FAA to hold an event like this and explained the details to them," he said. "We'll have a runway closed for a couple hours for the event but our primary runway will remain open so the airport is open for business and aircraft can take off and land as usual."
Willard also has to work with the Transportation Security Administration, said Bannon, to make sure the event is secure.
"We like to host public events at the airport to promote aviation and promote the airport so this aligns really well with Larry and his group," he said. "There's not really a maximum number of people that we can take but we have plenty of airport staff who are badged and they'll be keeping an eye on people to make sure everyone stays where they are supposed to."
Bannon said he once worked at Columbia Metropolitan Airport in Columbia, S.C., where a run was held.
"A lot of airports hold these kinds of things. They're great for runners because airports have a lot of flat, open surfaces. And it's great for the airport because you get the public to come out to the airport and become familiar with our facilities. You can watch some airplanes take off and land. It's overall a really good event."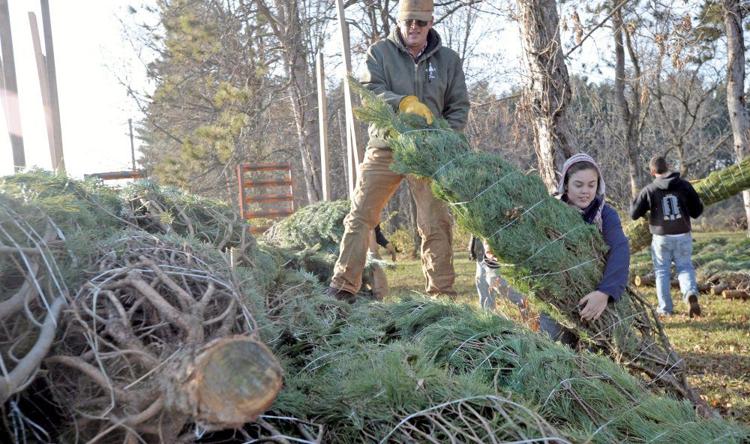 Foresters Christmas trees
"Any idea if the U of I Forestry Department is going to do their Christmas tree sale this year? We were really disappointed when they didn't have it last year. We had been getting our tree there for over 5 years."
Yes, but you'd better be prepared to act quickly.
A limited number of trees (about 100) will be available for sale beginning at 5 p.m. Friday, Dec. 6, at the southwest corner of Race Street and Windsor Road in Urbana, said Shannon Callahan, president of the Illini Foresters.
They expect to exhaust their supply that night.
They'll have 70 Balsam fir, 25 White Pine and 15 Scotch Pine.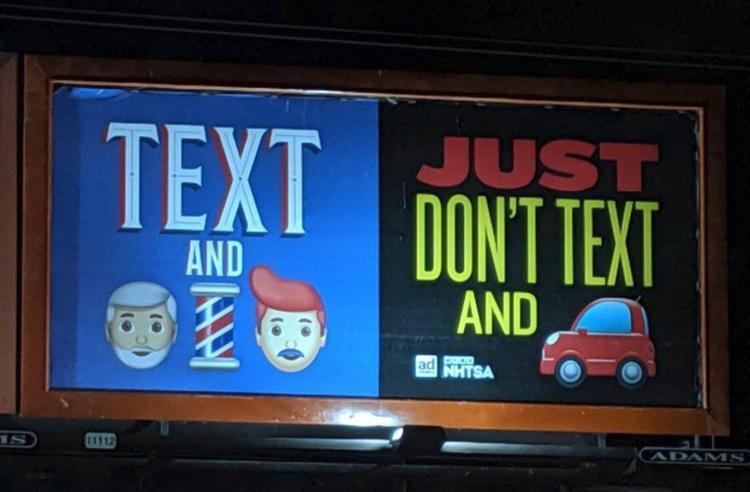 Mysterious billboard
"What in the world does the left side of this billboard mean? We can't figure it out."
We put the question to the National Highway Traffic Safety Administration and spokesman Jose Ucles explained, 'The concept here with the emojis was to give the message to young and mature of, 'Text and haircut (or go to the barber), just don't Text and Drive.'"
Hmmm.
Lori Millen, a marketing analyst for the NHTSA, said that the billboard and several other concepts are part of a "Good Habit"-themed campaign aimed at distracted driving. Here's a link to more information about the campaign ... https://www.adcouncil.org/Our-Campaigns/Safety/Texting-and-Driving-Prevention?
Marijuana in the parks
"Champaign Park District's policy of allowing smoking in parks was recently addressed in the Mailbag. What is their policy on smoking pot in parks? There are already adults loitering in parks smoking pot adjacent to Champaign school kids having recess prior to legalization taking effect. Is there a policy to address this now and what will the policy on smoking pot be in parks after legalization is in effect? Also interested to hear if Unit 4 or local law enforcement has any comment. Also, will people be able to smoke pot in public and force others to breath it after legalization is active?"
Last question first. Smoking marijuana in parks or other public places is prohibited under the new law.The Illinois Cannabis Regulation and Tax Act has the following language at (410 ILCS 705/10-35)
"Sec. 10-35. Limitations and penalties.
"(a) This Act does not permit any person to engage in, and does not prevent the imposition of any civil, criminal, or other penalties for engaging in, any of the following conduct:
"(1) undertaking any task under the influence of cannabis when doing so would constitute negligence, professional malpractice, or professional misconduct;
"(2) possessing cannabis:
"(A) in a school bus, unless permitted for a qualifying patient or caregiver pursuant to the Compassionate Use of Medical Cannabis Pilot Program Act;
"(B) on the grounds of any preschool or primary or secondary school, unless permitted for a qualifying patient or caregiver pursuant to the Compassionate Use of Medical Cannabis Pilot Program Act;
"(C) in any correctional facility;
"(D) in a vehicle not open to the public unless the cannabis is in a reasonably secured, sealed container and reasonably inaccessible while the vehicle is moving; or
"(E) in a private residence that is used at any time to provide licensed child care or other similar social service care on the premises;
"(3) using cannabis:
"(A) in a school bus, unless permitted for a qualifying patient or caregiver pursuant to the Compassionate Use of Medical Cannabis Pilot Program Act;
"(B) on the grounds of any preschool or primary or secondary school, unless permitted for a qualifying patient or caregiver pursuant to the Compassionate Use of Medical Cannabis Pilot Program Act;
"(C) in any correctional facility;
"(D) in any motor vehicle;
"(E) in a private residence that is used at any time to provide licensed child care or other similar social service care on the premises;
"(F) in any public place;"
Later, public place is defined as "any place where a person could reasonably be expected to be observed by others. 'Public place' includes all parts of buildings owned in whole or in part, or leased, by the State or a unit of local government. 'Public place' does not include a private residence unless the private residence is used to provide licensed child care, foster care, or other similar social service care on the premises."
Joe DeLuce, the Champaign Park District's executive director, noted the district does not have its own park police and relies "on staff and park users to report any issues with alcohol or drug use in our parks. We encourage our staff and park patrons to report any issues they see in the parks."
The district's policy on drug and alcohol use is covered in Ordinance 559 Section 4 - Drug or Alcohol Abuse ...
"No person shall upon or in connection with any property of the Park District possess, give away, sell, serve, dispense, or drink any alcoholic beverage, or possess, sell deliver, smoke, inhale, inject, eat, chew, swallow, or otherwise ingest in any manner whatsoever any beer, wine, or other alcoholic beverage, narcotic drug, or controlled substance; provided however, that the sale, delivery, possession and consumption of alcoholic beverages to or by any person 21 years of age or older in any specified building or within a specified area owned by the Park District, as authorized by the Park District from time to time, shall be permitted. Any person found to be in violation of this section shall be subject to arrest or ejected from the park premises."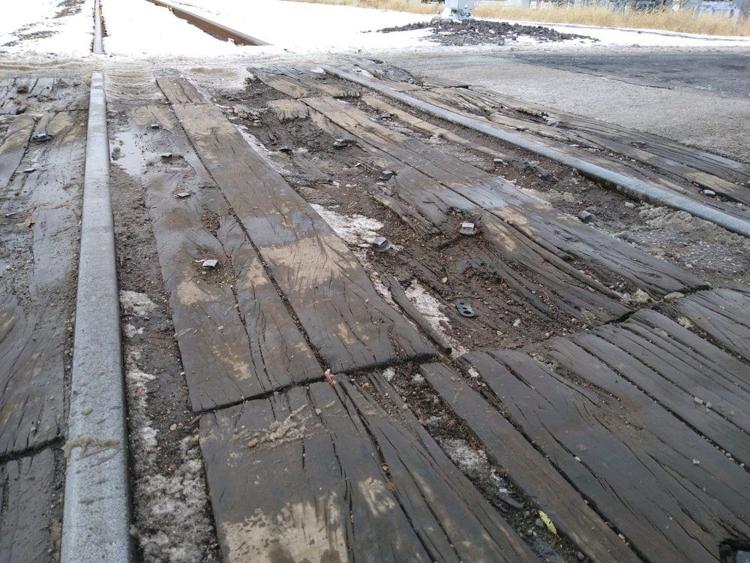 Rough crossing
"The railway crossing on North Maple between Main and University in Urbana is unbelievably rough. There are wide grooves in it with exposed bolts — is that the word? — 2 inches high. Who is responsible for its inspection and repair?"
Urbana City Administrator Carol Mitten said the city received a complaint about the Maple Street crossing last month and informed the Norfolk Southern Railway, which owns the lightly used (average of two trains a day) tracks.
The Illinois Commerce Commission is responsible for improving safety at public highway-rail crossings. As of April 2019, said the ICC, there are 7,595 highway-rail grade crossings in Illinois, of which 763 are on state roads, and 6,832 are on local roads.
The ICC orders safety improvements at public highway-rail crossings with the cost of improvements paid by the state, the railroads and local governments. For local roads like Maple Street, the Legislature created the Grade Crossing Protection Fund to bear the majority of the costs of improvements.
If you have a complaint about a grade crossing you should fill out a complaint form at the ICC web site at ...
https://www.icc.illinois.gov/Complaints/Home/Type
I filled one out with the information you provided and quickly heard back from the ICC. The agency said that someone has been assigned to investigate your complaint."If existing conditions do not meet the Commission's minimum requirements, the railroad will be directed to schedule repairs as soon as possible," the ICC representative said. "Keep in mind that repairs may be delayed, due to the time of year and/or weather conditions."
New rural towers
"Two towers have recently gone up near Homer, one on the east side of town, the other on the west. They appear to be cell tower masts, but do not have any antennas mounted as yet. Cell service in this part of the county is pretty abysmal. Any idea who the towers belong to, and when they might be operational?"
The cell tower on the west side is 187 feet tall and complies with zoning requirements. It is owned by Celluite LLC of Noblesville, Ind.
The cell tower on the west side (owned by PI Tower Development of Irving, Texas) is 195 feet tall and also complies with zoning requirements, said John Hall, Champaign County's zoning administrator. He said he doesn't know when the towers will become operational.
Union Gardens subdivision
"It's been about a year since we've heard any updates on the Union Gardens subdivision which was proposed for the farm field to the north of the Carver Park Subdivision. Will this project come to fruition, or has it faded like our hopes for a Golden Corral to call our own."
Building permits are under review, said Lorrie Pearson, who is Urbana's community development services director.
The city council's committee of the whole Tuesday night recommended that the council approve an extension for the developer to record the final plat for the proposed 406-unit subdivision in north Urbana.
As detailed in a memo to council members from Pearson, the developers (Trinitas Development LLC) "would like additional time to record the plat for two reasons. One reason is that they do not want to take possession of the property (and record the plat) during the wintertime, because they will not be able to begin construction until the spring, when the weather is better. If they close on the property in January, they would be paying for the land for several months before they are able to do anything with it.
"A second reason for the extension request is that there are several other large residential projects in Champaign-Urbana that Trinitas and their investors are tracking. They believe that the other projects will be fully leased and that there will still be high demand for the planned Union Gardens development, but an extension will give them additional time to analyze the housing market and will provide them with more certainty that the demand is there for their product before they close on the property, record the plat, and start construction."
Windsor Road in Champaign
"Let's discuss Windsor Road, specifically the section between Neil and First. This heavily travelled section of road appears to be one of those stretches that was built over a decade ago, using some of that not-so-high quality concrete that tends to crumble when it rains or snows. Currently, there are sections of pavement which have been deteriorating for months. There are holes everywhere in this stretch of pavement, some bigger than others. How does the city of Champaign expect these already crumbling sections of pavement to make it through the freezing and thawing of winter, when there are already large holes forming in early November?"
That section of Windsor is not in Champaign's 10-year Capital Improvements Plan but Kris Koester, a spokesman for the city's public works department, said they hope to undertake some fixes to sections of Windsor later this month if weather conditions improve.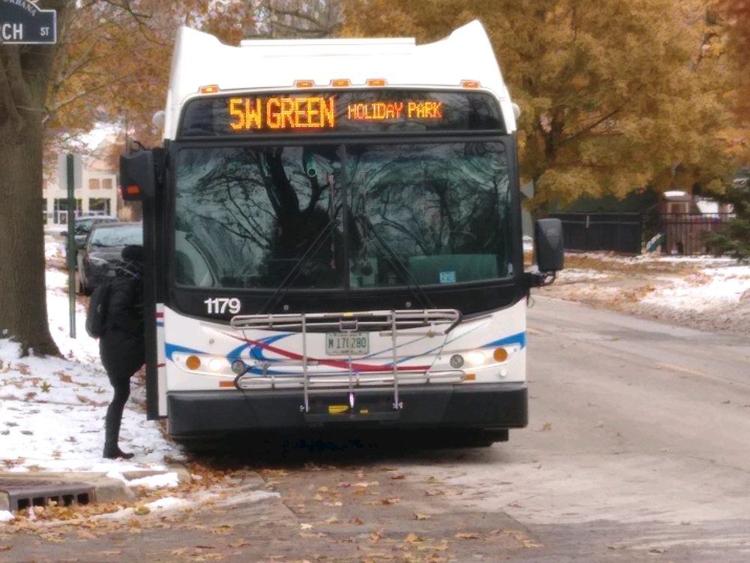 Green, Green
"Most of the (Champaign-Urbana Mass Transit District) bus lines are named after colors. This works particularly well for the Green, which runs down Green Street. Was the bus line named after the street, or was the street named after the bus line? How long have both had their names?"
An 1869 map of Urbana displays the name Green Street.
The MTD (which didn't exist until 1970) did not begin using the color scheme for its bus lines until 1971.
"The color-oriented route naming scheme was launched with the very first MTD routes," said MTD Managing Director Karl Gnadt. "Naming the Green route was probably an easy choice since it operated on part of Green Street. The names of the other routes were copied from the Springfield Mass Transit District (which was formed in 1968). Their route names were colors and
Springfield at that time was looked upon as forward thinking marketers.
"MTD's color coded system included two-tone buses, as well. The Red Line had red buses, the Yellow Line had yellow buses, etc. — they also had matching interior seat colors. This didn't last long though as it complicated the process of switching out buses for maintenance reasons. Imagine waiting for a Yellow route and a red bus shows up."
The MTD still has one of those original buses from the Yellow Line, Gnadt said."You may be seeing more of it in the near future since the district is approaching its 50th anniversary," he said.
Retired MTD assistant director Tom Costello said the colors for the five routes were green, red, yellow, lavender and blue.
"The idea of using colors for routes was understandability," he explained. "Even if you don't know the language or you're too young to read you know the colors so that was helpful for riders."
Student voting
"Why are (University of Illinois) students allowed to vote in local elections? They obviously are not residents yet they vote on issues that only concern locals, such as taxes, county boards, school boards, etc. They vote and then in two or three years they are gone and we are stuck with something that might not have passed had the students not voted. Also, who checks voter rolls to verify that they only voted here and not elsewhere?"
We answered a similar question about a year ago. Some of this information is from hat question.
To review: There are three requirements for voting in Illinois: You have to be a U.S. citizen, you have to be 18 years old before the next general election (although 17-year-olds can register and vote in the primary if they will be 18 before the Election Day) and you have to be a resident of the jurisdiction for at least 30 days before the election.
As for double-voting, in Illinois all voting jurisdictions share their voter records to see if there is double-voting. Illinois also shares voter data with a national consortium of 27 other states.
It's a Class 3 felony in Illinois to vote more than once in the same election. That should have some effect.
"The first step to guard against double-voting is in the registration process, where the applicant is asked whether he/she is currently registered in another jurisdiction. This allows the clerk's office to contact the old jurisdiction and invalidate the existing registration," said Matt Dietrich, spokesman for the Illinois State Board of Elections.
Second, the board of elections has a system that identifies people who double vote.
"After each election, we run a statewide review using our voter registration database that identifies those who voted. If someone had a double registration and voted in both venues, they would be flagged and the case would be referred to the appropriate election authorities for further action," he said.
In the 2016 general election there were 65 cases of possible double voting in Illinois that were referred by the board of elections to local law enforcement, including 18 in Champaign County.
Former Champaign County Clerk Gordy Hulten said he sent the information about the alleged double voters to the FBI and the U.S. attorney's office.
"I would check back with them periodically for progress reports and to see if they needed anything else from me, and I never heard anything back," he said.
There were 5,666,118 votes cast in that election in Illinois.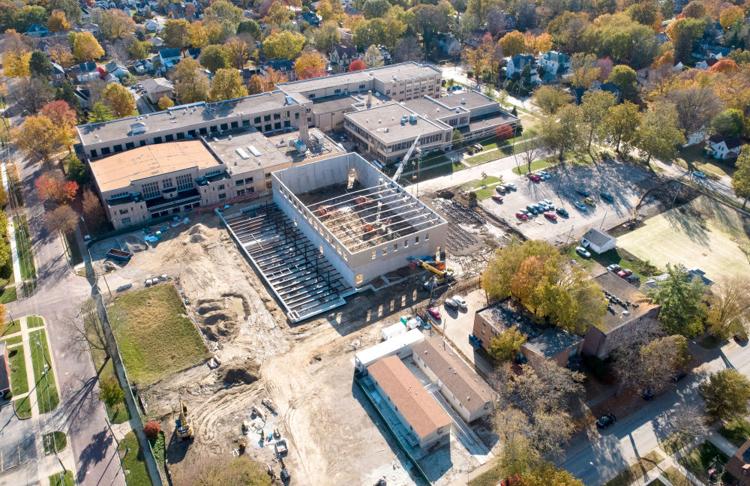 Dueling Central High plans
"I was always a fan of the new Central High School going to the north side of town. There would be a new building, new sports facilities (including a pool) versus the problem of unseen cost overruns on a remodel job of the existing location. Can you do an analysis to compare the costs of the new facility which was turned down by voters to all of the costs associated with the existing remodel of CHS?"
In 2014 the cost of building a Central High on Interstate Drive was estimated at $98 million, although a cost-benefit analysis prepared by University of Illinois urban planning Professor Brian Deal calculated the long-term cost to the community at nearly $140 million in lost property tax revenue and added maintenance, transportation, environmental and health costs.
The latest cost estimate for building the revamped central Central is $99.4 million. But that project won't be finished until August 2022.
Campus crosswalk
"The crosswalk on Springfield Avenue near University High school constantly results in backed up traffic in both directions because what seems to be a endless stream of foot traffic. Plus, I can't count the times I've seen near student-car collisions do to cars trying to find an opening. Has anyone considered an alternative solution to this situation?"
That's the city of Urbana's jurisdiction, explained Steve Breitwieser of the University of Illinois' Facilities & Services, although he said the UI "continues to coordinate with the city on efforts to improve pedestrian safety and the efficiency of the local transportation network.
No changes or studies are planned for the area, he said.
"The intersection at Springfield Avenue and Mathews Avenue features a pair of stop signs and school crossing signs and blinking yellow caution lights on the east side of the Mathews for enhanced visibility. In 2013, The university installed a Rectangular Rapid Flashing Beacon in front of the Grainger Engineering Library to assist pedestrians crossing nearby between the Bardeen Quad and far north campus," said Breitwieser. "Because Springfield Avenue is a major thoroughfare, crosswalk areas can experience high-volumes of daily traffic, especially during peak school periods. Emphasizing pedestrian, bike, and transit movement within the University District continues to be a top campus transportation priority to help reduce vehicular traffic and multi-modal conflicts."
Highway video
"When will the road conditions cameras at intersections along the interstate corridors in Champaign County be added to the website https://www.gettingaroundillinois.com/. When the cameras were added at the I-74 intersections with Lincoln Ave., Neil St., and Prospect Ave., and the digital message boards added around Champaign-Urbana, for example, I thought the feed would have been added to this site."
"Our staff are reviewing the snapshots from some of our cameras and will be working on getting them integrated into the TravelMidwest website," said Kensil Garnett, Region 3 engineer for the Illinois Department of Transportation. "The cameras on GettingAroundIllinois are linked through TravelMidwest. There are five or six cameras that can be integrated at this time with the goal of integrating additional cameras at a later date."
Local history feature
"Has the daily 'Local History' article been eliminated or is it just on temporary hiatus? I am relatively young, and enjoyed that feature. I take the time to point out some of the stories to my young kids."
That feature has been discontinued because there is no longer anyone on the staff who has the time required to do it, said Managing Editor Mike Goebel.
Carolyn Hax column
"We enjoy reading the Carolyn Hax column each morning but beginning with the Tuesday Nov. 12 edition her column is missing. Is this a temporary issue or has this feature been permanently dropped?"
Goebel said he's heard from a lot of Hax fans and that he is looking at ways to bring her column back, either in rotation with "Dear Abby" or on a daily basis. He asks for patience from readers as The News-Gazette goes through a reorganization of content.
Delivery changes
"My question is about the changes announced Sunday 11/10 to home delivery. The article said, "those in the urban Champaign-Urbana area will receive their papers as before" but didn't define what The News-Gazette considers the urban Champaign-Urbana area. What areas are still being delivered by carrier, and which areas are being switched to mail delivery? And how many days does The News-Gazette expect it to take for the paper to arrive at reader's mailboxes who are being switched to U.S. Mail distribution?"
The following communities will continue to receive home delivery: Champaign, Urbana, Savoy, Tolono, Pesotum, Tuscola, Thomasboro, Rantoul. St. Joseph, Mahomet, Monticello and Paxton. All addresses outside of those communities will get the paper by mail.
Paul Barrett, the new publisher of The News-Gazette, said Friday morning on the WDWS show, "Penny For Your Thoughts" that the paper had had ongoing problems with rural delivery and that it hopes to alleviate that issue with mail delivery.