Tom's #Mailbag, Dec. 17, 2021
Have a question for Tom? Click here
This week's bag is more full than a fat man at a Christmas party. The Blue Waters supercomputer at the University of Illinois is being decommissioned. The Sweet Basil Cafe will open this winter. Plans for another Campustown apartment building have been shelved. Pipa's Pub can't use an outdoor addition. A mobile driver's service unit will return to the Illini Union. But the post office at Altgeld Hall won't. And a former Hardee's in Champaign is being torn down.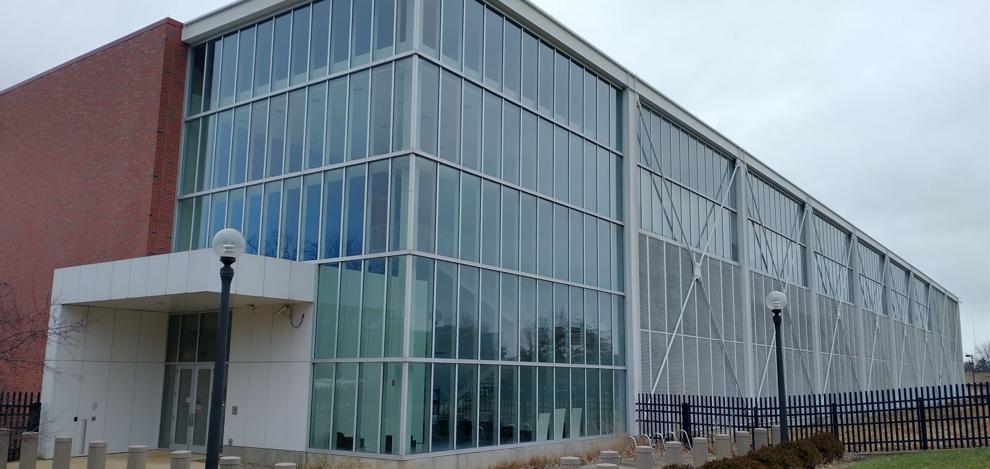 Blue Water decommissioning
"Now that the Blue Waters supercomputer project is complete, what is to become of its hardware? Can it continue to be used by researchers until the hardware fails, or is it no longer cost effective to run at all? What is planned for the building?"
The Blue Waters supercomputer, which went into operation in 2013 and is one of the most powerful supercomputers in the world and one of the fastest supercomputers on a university campus, is being decommissioned.
Blue Waters was designed and built with a $208 million award from the National Science Foundation. It is housed inside the National Petascale Computing Facility, which completed construction in 2010.
The National Science Foundation also provided $150 million over five years for operations. But the operations money was stretched to cover additional years. An agreement with the National Geospatial Intelligence Agency provided funding to cover Blue Waters operations from Dec. 20, 2019 to Dec. 31, 2021.
"The planned period of operation was 2013 – 2018; we've been able to run Blue Waters for several additional years," says an FAQ on the web site of the National Center for Supercomputing Applications. Here's the link.
"Most of the hardware will be recycled as there are few systems of this age still in operation," said Dina Meek, assistant director of marketing and communications at NCSA. "We are at that point now, with Blue Waters not being a cost-effective option for the university. Although Blue Waters is a uniquely well-designed, productive, general purpose, and high-capacity machine, supercomputing technology has evolved.
"NCSA and UIUC will continue to develop new computing technologies that take advantage of advances in computing algorithms, hardware and software. These large-scale projects require collaboration with federal funding agencies, and industry and academic partners; we will continue to pursue such opportunities."
She said that the National Petascale Computing Facility at 1725 S. Oak St., Champaign, will continue to house other NCSA systems, "and we are considering additional options to house computing and data resources. We plan to upgrade the building's infrastructure with more efficient power and cooling for the machine room, modernizing the facility to keep pace with current trends."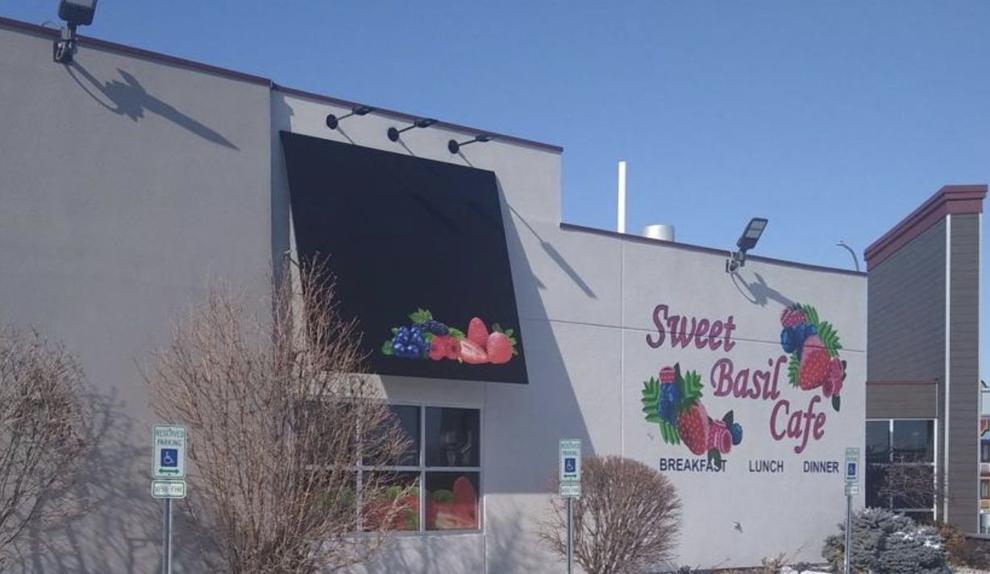 Sweet Basil Cafe
"What's the status of the Sweet Basil Cafe that was set to open in the old TGI Friday's and formerly Chevy's Fresh Mex location on Marketview Drive? It sounded like it was going to open over a year ago, but never happened. Are they still planning to open here eventually."
and
"Is Sweet Basil ever going to open? If so, when?"
Yes.
Denise Karonis, who owns the chain of seven Illinois restaurants, said today that she hopes to open the north Champaign location at 103 W. Marketview Drive by February.
"We were close to opening and then we had plumbing problems that turned into more problems," Karonis said. "If you looked at it on the outside you'd never know there was anything wrong. But they should be close to fixing all of that this week or the next."
There also are Sweet Basil Cafes in Skokie, Glen Ellyn, Peoria, Springfield and Rockford, with another coming soon in Forsyth.
"I get a lot of people in my Peoria and Springfield stores asking when we're going to open (in Champaign)," she said.
Stalled development
"What is happening with the empty lot due north of Green Street and due east of the train tracks and Neil Street in Campustown?"
At one time there were plans to build a 6-story, 153-unit student housing building with parking and retail at the site. But the building permit expired last year and was not renewed. The developer hasn't had any contact with the city since, said Champaign Planning & Development Director Bruce Knight.
The property is owned by Pacifica Champaign LLC. Executives in the company were listed as John Cadden and Michael Fish of Chicago and Eddie Ni of Cleveland.
Pipa's Pub
"I just heard that Pipa's (Pub, 604 S. Country Fair Drive, Champaign) is no longer allowed to have bands play in the outdoor structure they put up during the pandemic. It's a solidly constructed space attached to their building. It's heated, and has been a great option for safe live music almost year-round. I've felt very comfortable going there even with COVID fears at their height. Do you know why the city of Champaign won't allow them to use it anymore?"
It's a zoning issue, said Champaign zoning administrator Ben LeRoy.
"The city of Champaign received notice of the outdoor structures installed at Pipa's Pub. After inspecting the site, the Building Safety Division notified the property owner that the structures had been improperly constructed without a permit. The violation therefore does not arise out of the use of the structures for music, but rather out of the fact that the structures are not permitted," said LeRoy.
"This property is zoned CI Commercial Industrial, a zoning district which does not allow tavern as a land use. This particular tavern is allowed to continue operations as a 'legal nonconforming use,' which is a technical term for a legacy land use that operated legally prior to a zoning change.
"While legal nonconforming uses may continue indefinitely, they are not permitted to expand. Accordingly, Pipa's Pub may not install additional structures on its property for any tavern use, whether it involves music or not."
Missing services
"I would like to know if certain services that were on campus prior to COVID-19 will ever return. For instance, the mobile DMV was here once a month, the USPS at Altgeld Hall that has been there for decades is now gone, and the UI credit union inside the Illini Union no longer supports a cash operation.The lack of these long established services is a disservice to the students at UIUC as well as staff. In particular students with no transportation. Yes, MTD can get them to where they need to go, but it is about convenience.Our local DMV was just closed for a week due to staff illness, which was the last week of the month when the mobile DMV was usually on campus. Students don't exactly know where to go for this service outside of town.The nearest post office to Altgeld is on Third and Green, not exactly as close as in the heart of campus.And not sure what the point of a bank is in the Illini Union if they are no longer in the cash business. Our community is supported by the UI students, so why aren't we making things on campus a little bit easier for everyone?"
You'll be happy to know that the Illinois Secretary of State's mobile unit is coming back, said Henry Haupt, a spokesman for Illinois Secretary of State Jesse White.
"The driver services section of the Champaign driver Services facility was not closed," Haupt said. "The vehicles services side of the facility was closed for several days due to staff shortage caused by illness. Fortunately, even during this brief closure, most services for vehicles can be done online at ilsos.gov — like renewing one's license plate sticker, for instance. Both drivers and vehicles sections are currently open at the Champaign facility located at 2012 Round Barn Rd. The hours are Tuesday 8 a.m. to 5:30 p.m.; Wednesday through Friday from 8 a.m. to 5 p.m.; and Saturday from 7:30 a.m. until noon.
"The 'mobile DMV' referenced by the writer is the mobile unit we have had for years stationed at the Illini Union on campus to help serve students and faculty. Historically, it would be operational once a month during the school year. However, due to the COVID-19 pandemic, the University of Illinois postponed our mobile unit events. However, in working with the university, we are scheduled to restore the mobile unit service at the Illini Union next year for the following dates: Feb. 23, March 30 and April 27.
"Lastly, we continue to encourage residents to consider visiting ilsos.gov as many services can be conducted online, some of which include driver's license and ID card renewals for those that qualify, obtaining a duplicate driver's license or ID card, ordering a driver record and purchasing license plate stickers."
As for the credit union, Lisa Paul, vice president of member experience at the U of I Community Credit Union, offered this response: "The pandemic created an opportunity to evaluate operations and services offered at our Union branch. While the branch was closed, UICCU launched an industry leading digital banking platform that allows for our members to access products and services in a new way.
"These new digital banking options, paired with the ATM access that remains at the Union, allowed for us to move to the cashless model, with staff concentrating on helping members with new accounts and lending."
Regarding the post office at Altgeld Hall, Sharrie Johnson, a spokeswoman for the U.S. Postal Service said it won't be reopening.
"The Post Office located in Altgeld Hall at 1409 W Green St., was suspended with the onset of the COVID pandemic and will not be reopening at this location," she said. "Nearby Post Office services are available at 302 E Green St., approximately four blocks away."
Bradley Avenue improvements
"Unless I missed a week, whatever happened to resurfacing Bradley Avenue from Bluegrass Lane to Staley Road? I thought I read from your article in the past (over a year ago) that they were going to do the part west of the overpass over I-57 and not the part to Duncan to the east, when they finished the overpass on Bradley. Here we are a couple of years later and still no work has been done. That stretch of Bradley is in real bad shape. Is this stretch going to be done soon? East of the overpass needs done too."
"When COVID became a concern, the city of Champaign had to initiate several cost saving and budget balancing initiatives," said Kris Koester of Champaign public works department. "One of those was to alter the scope of the Bradley Avenue project. The western project (Bluegrass to Staley) was moved to the 2022 construction season. The eastern project (Duncan to near Alpine) is now a separate project, which is not currently funded in the 10-year Capital Improvement Plan."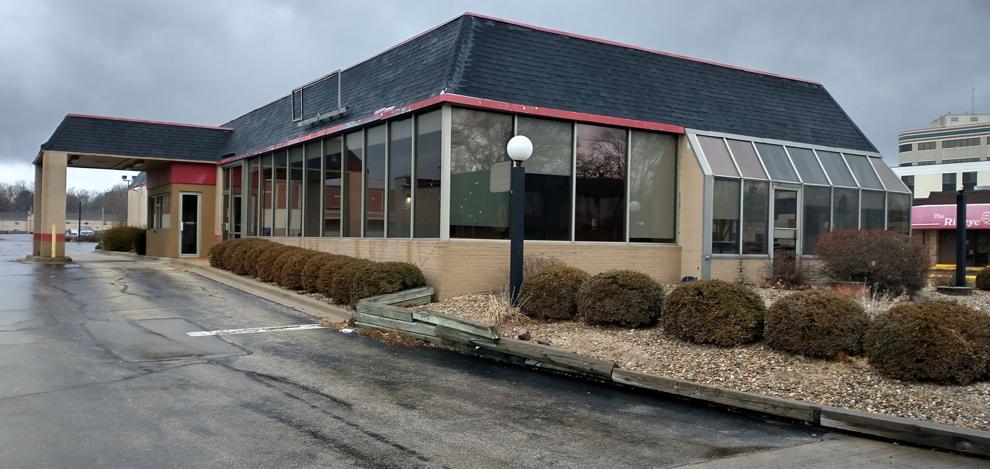 Former Hardee's
"We've had inquiries in the past about what was going to happen to the former Hardee's at 1703 S. Neil St. in Champaign. Now we know that an application for a demolition permit is under review at Champaign's building safety division.
Vaccine passport
"I've recently come back from a trip to New York City and just today I saw another article saying that some states are seeing a higher volume of vaccinated people after restaurants, movie theaters and other close quarters activities start requiring a 'Vaccine passport' or proof of vaccination. Has this been considered a possibility for the C-U area businesses? Who gets to decide if proof of vaccination is required for these activities?"
Certified local health departments such as the Champaign-Urbana Public Health District have many powers granted under state law, "but to the extent your reader's question uses the loaded word 'requiring' we must limit our enforcement actions to the powers and legal mechanisms granted under state law or other applicable authority, said Julie Pryde, administrator of the CUPHD.
"At present, whether or not a local establishment or entity in Champaign County chooses to require proof of vaccination from customers/visitors as a condition for entry onto their premises or participation in certain activities is more a question of what the establishment chooses to do," said Pryde. "They can act under their own legal authority (subject to any mandates imposed by state or federal law). Throughout the pandemic CUPHD has been providing and will continue to provide public health guidance to local establishments regarding best practices for operating safely.
"We strongly urge vaccines, boosters, masking and distancing as the best way to get through this pandemic."
Early morning trash collection
"We use Republic Services for our garbage pick up. For months, they have been coming to our home for pick up between 4:45-5:15 a.m. The noise wakes our household up. Is there a Champaign ordinance that prohibits garbage trucks from doing pick ups this early in the day?"
There is no noise ordinance in the city of Champaign regarding solid waste haulers, said Nichole Millage, the city's environmental sustainability specialist. Waste haulers and drivers can start at whatever time they choose.
"Noise complaints are typically directed to me," Millage said, "and if the resident knows who the hauler is, I can reach out to said 'offender' and request that they adjust their schedule/route in an effort to satisfy the resident.
"They are not required to do so, but if they are able to, most are accommodating. This topic was last discussed with city council back in 2016. At that time, council decided not to implement hours of operation because it was determined that most haulers do not start in residential areas (this excludes Campustown and downtown) before 5 or 6 a.m., and if any issues did arise, the city (me) was able to resolve them with the hauler. Also, keep in mind, the haulers tend to start early so that they do not have to compete with residential traffic, pedestrians, school zones, etc."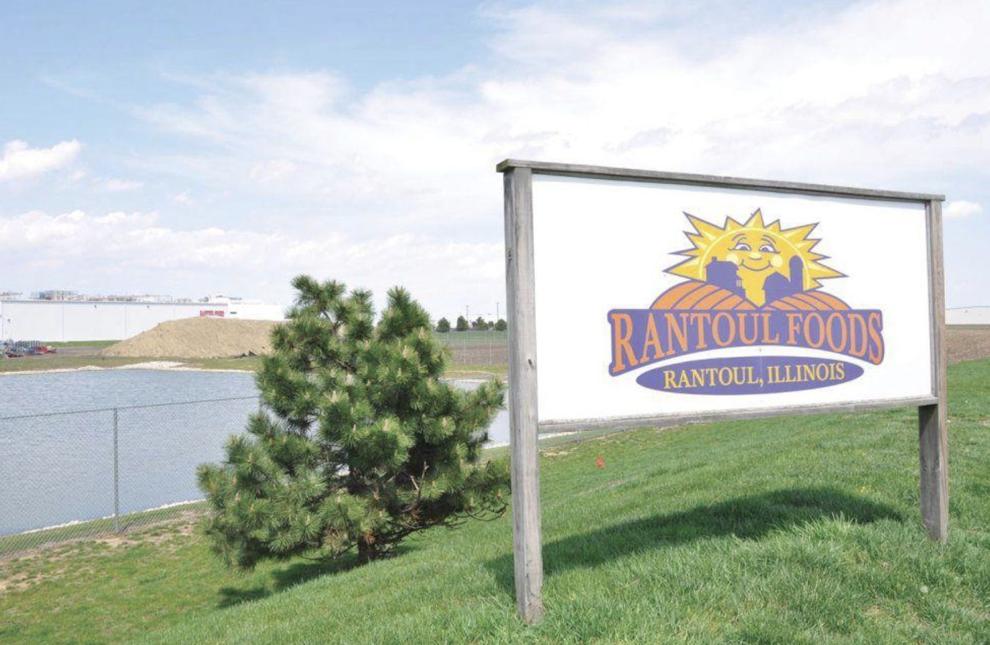 Rantoul Foods work
"Can you find out what is being built in front of Rantoul Foods? There are earth movers working and big piles of dirt."
"The movement you see to the south of Rantoul Foods is expansion of water detention on their property," explained Rantoul Village Administrator Scott Eisenhauer. "As they continue to expand, more water run-off storage is needed and expansion of detention space is necessary. Additional expansions are likely for the company moving forward, and this allows them to meet code with current and potential expansion efforts."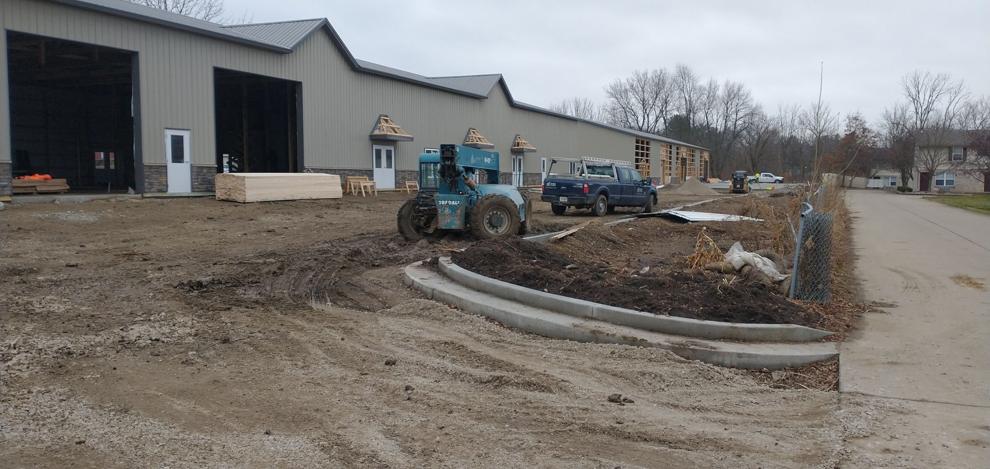 New construction
"What are they building to the east of El Toro on Springfield Avenue?"
Two 10,000-square foot buildings are under construction at the site, said Lauren Ramshaw at Ramshaw Real Estate.
The building closest to Springfield Avenue is a warehouse maintenance facility for Royse and Brinkmeyer. The second is split between Ramshaw Real Estate as a maintenance facility and RamClean as their corporate office and operations facility.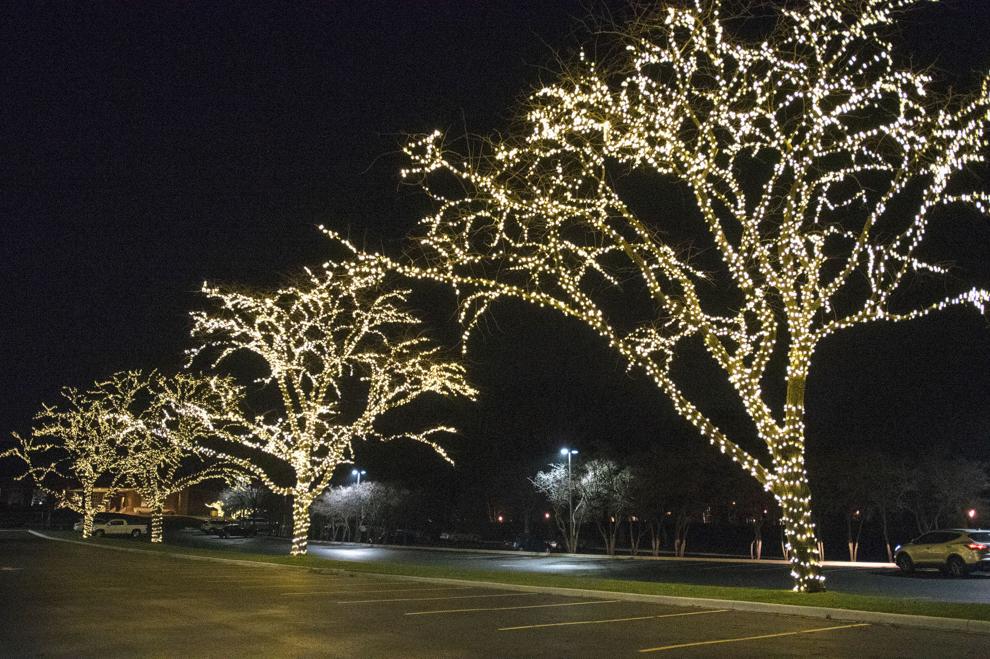 Country club exemption
"I heard that the Champaign Country Club is getting a tax exemption for its golf course and restaurant and clubhouse and maybe more. How are they doing this, how do they qualify to pay no property taxes, since it's very valuable property and so expensive to join the membership?"
The Champaign Country Club, like virtually every private golf course in Illinois, is eligible for an open space land valuation, which amounts to a property tax break.
It's written into state law.
"Land is considered used for open space purposes if it is more than 10 acres in area and ... (d) conserves landscaped areas, such as public or private golf courses," says 35 ILCS 200/10-155.
The country club still pays property taxes. In fact it's property tax bill this year was $167,989.84, the highest it's ever been.
Outdoor SFC lights
"My son and I are wondering how do the do the different colored lights at Assembly Hall? And what range of colors and patterns can they do?"
When the State Farm Center renovation project was completed in 2016 a new LED lighting system was installed that allowed for just about as many color combinations as a person can imagine to be illuminated around the iconic circular structure, said Kent Brown, spokesman for the UI's Department of Intercollegiate Athletics.
"It can really be an amazing sight at night," Brown said. "I've always found it a wonderful way to recognize the amazing work of the University of Illinois's very own Nick Holonyak, who invented the first visible light LED back in 1962, which happens to be the same time the building was under construction."