Tom's #Mailbag, Dec. 3, 2021
Happy 203rd birthday, state of Illinois!
It's a Champaign-centric Mailbag this week: roundabouts, the Shadow Wood mobile home park, the ongoing bus driver shortage, drug testing at The High School of St. Thomas More, overgrown vegetation and new life for an old car rental shop.
Also expungements, biofuels on the University of Illinois farms, cannabis revenue, Illini songs from the past and county economic interest statements.
Shadow Wood Mobile Home Park
"What long-term plans does the city of Champaign have for Shadow Wood mobile home park? I have heard the park does not accept new mobile homes."
Champaign's comprehensive plan, "Champaign Tomorrow," designates the Shadow Wood property as "Established Neighborhood," which are "built out areas that are primarily residential in land use," said Champaign Planning & Development Director Bruce Knight.
"The property is currently zoned Manufactured Housing Community, which is a district that provides for manufactured housing developments," said Knight. "The city doesn't have any plans to redevelop Shadow Wood and recognizes that it provides an important form of affordable housing in our community. If the owner of the park were looking to redevelop it as another form of residential housing it would first require a rezoning, but would be consistent with the city's comprehensive plan."
Property records show that Shadow Wood is owned by Marc Lofman of Northbrook.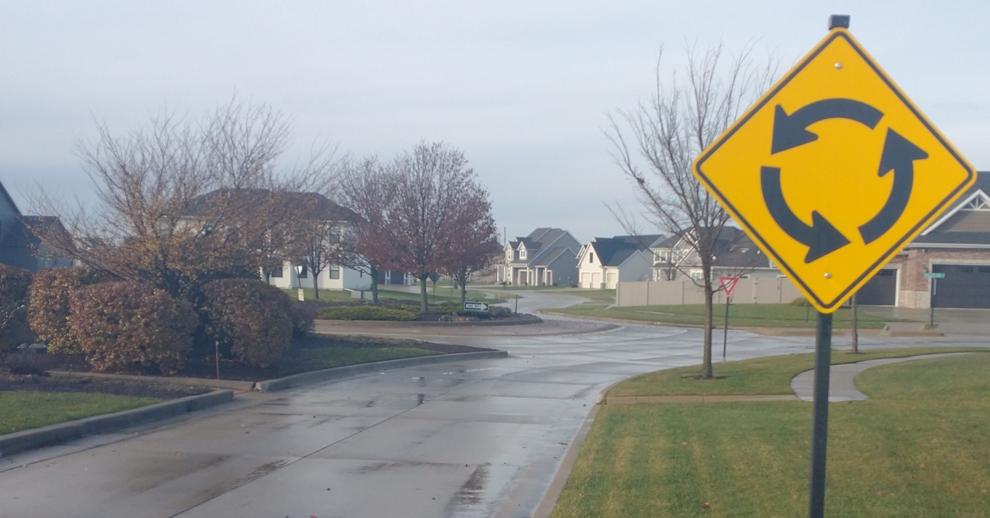 Roundabouts in Champaign
"The progressive city of Carmel, Ind., has built more than 125 roundabouts. Have Champaign investigated these? They're safer and more environmentally friendly than conventional intersections."
"We have had a couple of developers install roundabouts as a traffic calming measure on key streets in their subdivisions," said Bruce Knight. "The three that I know about are at the intersection of Chestnut Grove Drive and English Oak Drive, Sandcherry and Crabapple and English Oak and Abbey Fields Drive.
"I also checked with Chris Sokolowski, assistant city engineer for transportation and he noted that '... we have researched roundabouts, we believe they are a viable alternative in the right situation, we do consider roundabouts when we look at intersection improvements, but the right situation has not presented itself yet.'
"Part of this is because we have not reconstructed a lot of intersections in recent years, and also because a correctly designed roundabout requires more right of way than a traditional intersection and in a retrofit situation that impacts adjoining properties that the added right of way needs to come from. For my own part I am definitely an advocate for adding roundabouts when we can as I agree that they are safer for all modes of transportation and more environmentally friendly given vehicles don't need to sit and wait at a red light. Hopefully we'll find the right opportunities in the coming years as planning begins on some key capital improvements."
Drug testing at STM
"Word on the street is that The High School of St. Thomas More drug tests their students. I'm curious why that would be deemed necessary or appropriate in the high school setting? Was there an uptick in drug-related incidents at the school that prompted school officials to implement this protocol?"
Word on the street, huh?
"What a funny question for someone to ask out of the blue," said Sister M. Bridget Martin, principal at The High School of St. Thomas More. "We have actually been doing drug testing since the first day the school opened, 21 years ago. This has been a policy of the Diocese of Peoria, to which we belong.
"There's been no uptick in drug-related incidents. In fact, as a diocesan policy, all teachers are also drug tested when they begin working here. In the three years I've been principal, we have had very few students fail the drug test, and of those who did, they all passed the next one 90 days later. This is all to help our students live healthy lives, all around. We've never kept this a secret, and every student is tested at random at some point throughout the year."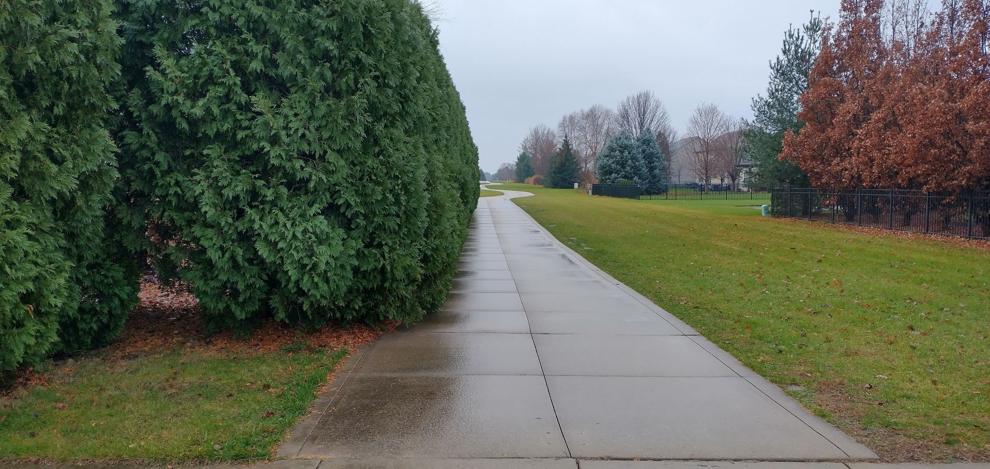 Vegetation overgrowth
"There is a residence at 1801 Mullikin Drive, at the intersection of Mullikin Drive and Westborough Drive, where trees from this residence partially block the sidewalk on Westborough and also partially block the sidewalk on the Pipe Line Trail. Who would be responsible for trimming these trees?"
"The trees that are blocking the sidewalk along Westborough are in violation of the Municipal Code," said Tim Spear, code compliance manager for Champaign's Neighborhood Services Department. "I have opened a case for an inspector.
"The owner of the property will be informed that they need to trim these trees to provide clear passage on the city sidewalk.
"The Pipe Line Trail is maintained by the Champaign Park District. I have spoken with Bret Johnson at the Champaign Park District and they will be addressing the trees that obstruct passage on the trail."
Old car rental shop
"I see that there has been some recent activity at the old Enterprise rent-a-car site on south Neil Street at the corner of Neil and St. Mary's Road. Any idea what might be coming to that building?"
The city's building safety division issued a sign permit for a Global Smoke and Vape Shop at that address.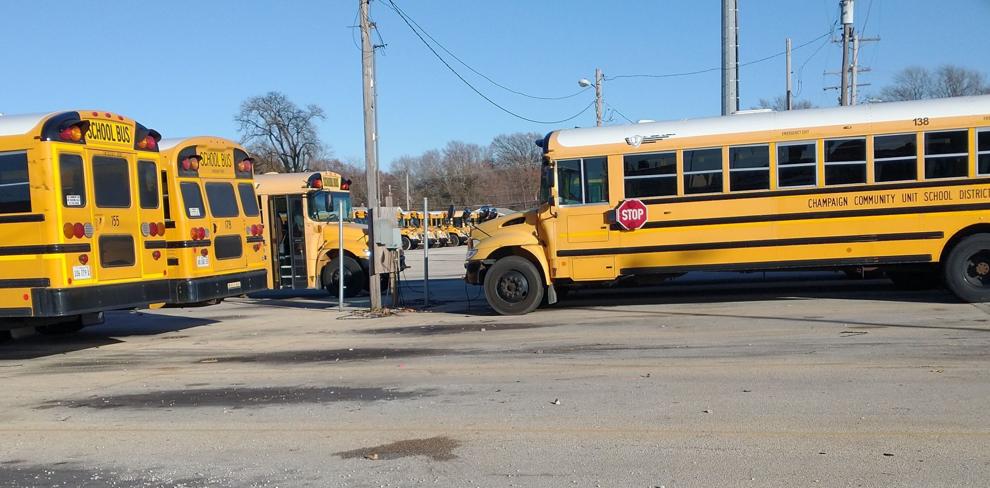 Champaign schools bus driver shortage
"Is there any hope of the Unit 4 bus driver shortage abating anytime soon? I realize it's a nationwide problem, but it routinely takes more than an hour and a half for my child to make the 5-mile trip to school in the morning and sometimes up to two hours to get home. That's way too long on both ends of the day."
Champaign like most every other school district in the country is still experiencing a shortage of drivers, said Stacey Moore, the chief communications officer for the Champaign Unit 4 school district.
"This has impacted the length of time that students are on buses. Since July, our transportation department has routinely updated routes and eliminated situations that would lengthen the time for routes to be completed. However, because we are facing driver shortages of this magnitude, any disruption will put an additional strain on our system and lengthen travel times," she said.
"It is also worth noting that many school districts across Illinois have resorted to cancelling school and eliminating after school opportunities (including sports), while Unit 4 has been able to keep our schools and after school opportunities open for our students.
"Unfortunately, we expect the driver shortage to continue for some time both nationally and locally. We welcome anyone who would like to apply to be a bus driver to apply at www.champaignschools.org.
"Our amazing transportation staff continues to safely transport our students each day under difficult circumstances, and we applaud their dedication to ensure our students are provided access to their schools and activities. Our bus drivers, monitors, dispatchers, mechanics and support staff are true heroes who have ensured our district can remain open and our students can be safely transported."
Restaurant workers and hair coverings
"I seldom seen any restaurant workers wearing hats or hairnets when cooking in Champaign County. What are the health code rules in this area?"
Here's the lowdown from Sarah Michaels, programs coordinator in the environmental health division of the Champaign-Urbana Public Health District:
"As stated in the Food Code: Food Employees shall wear hair restraints such as hats, hair coverings or nets, beard restraints, and clothing that covers body hair, that are designed and worn to effectively keep their hair from contacting exposed food, clean equipment, utensils, and linens; and unwrapped single service articles.
"However, hair restraints or hats may not be required if staff have short hair, or it is tied back in a manner that prohibits any contamination."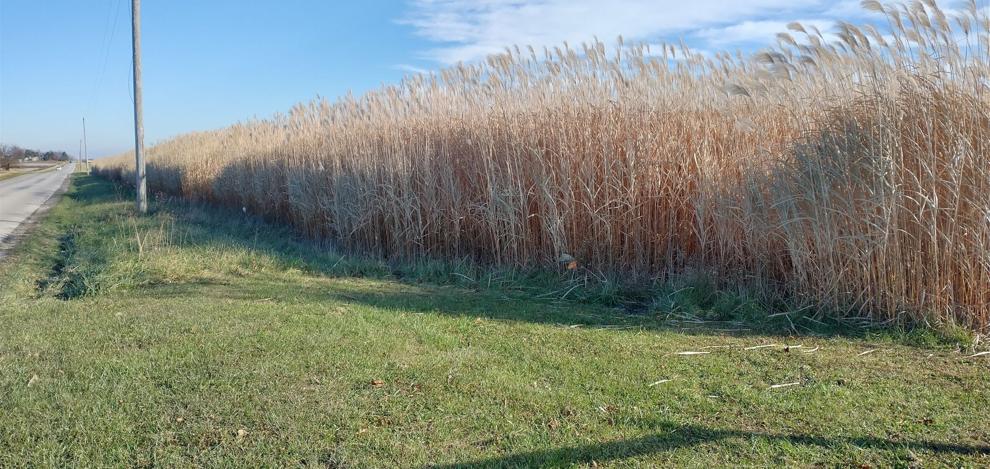 Tall grass
"What are the tall grasses growing on the south side of Curtis Road between Philo Road & Race Street? They seem to be intermingled with corn or bean crops but are still standing at this time of year. Are these fields part of University of Illinois farms or privately owned?"
That is Miscanthus giganteous, "one of the high yielding biofuel crops studied on the Energy Farm at the University of Illinois," said Tim Mies, director of energy farm operations at the UI. "Unlike typical row crops, harvests for these perennial grasses will commence in the coming weeks but can go throughout the winter season as weather conditions permit."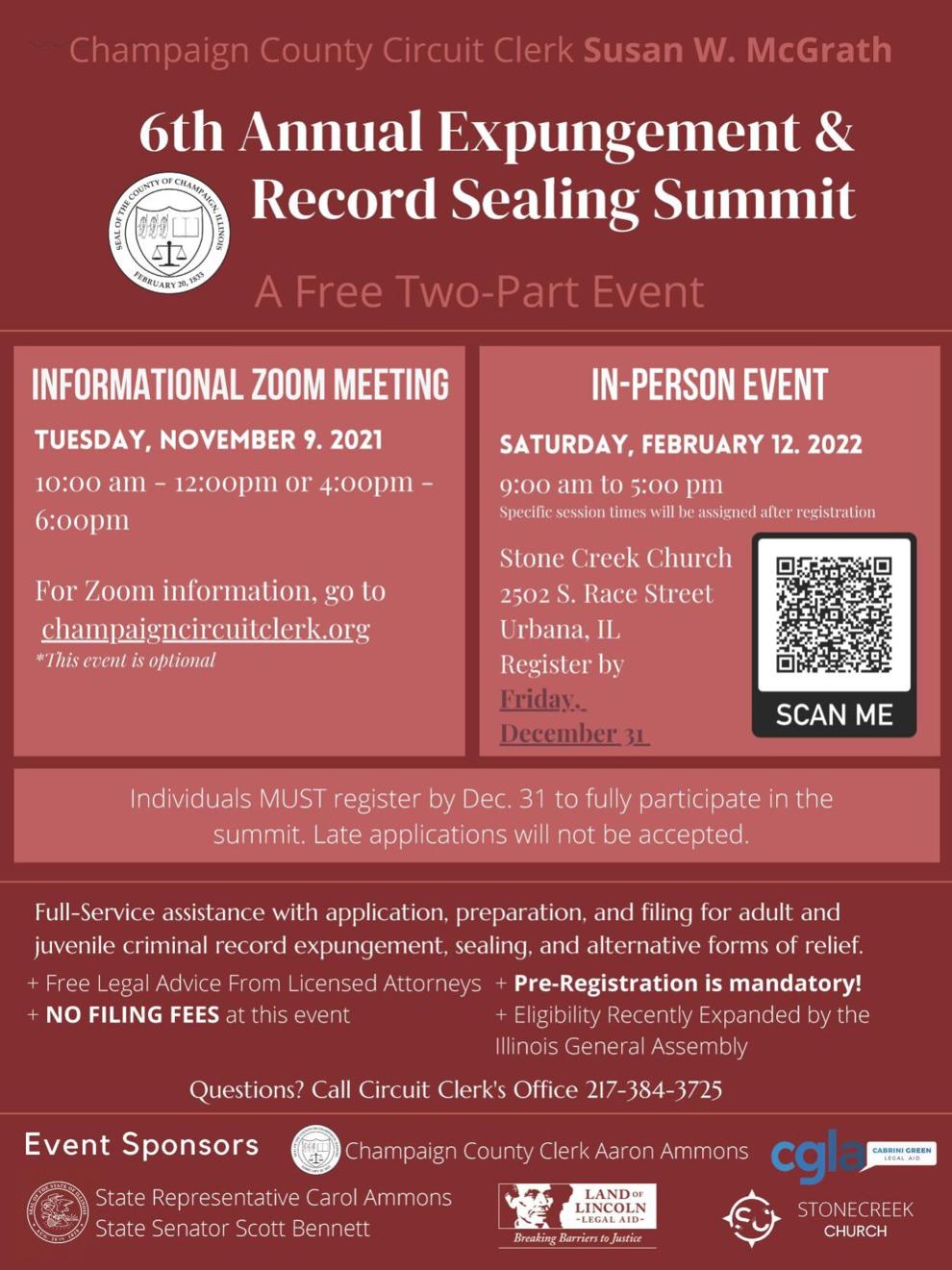 Expungements
"As a candidate for circuit clerk, Sue McGrath promised to 'Promote the daily availability of expungement services and link people with legal support to assist in that endeavor.' Are expungement/sealing numbers up since she took office? I was a volunteer attorney for the five years of the Champaign County Expungement and Sealing Summit's existence, and I've been very sad to see Clerk McGrath terminate what was in my opinion the best example of local government acting to help people in our community."
"Thank you for the question about the Expungement Summit. It is not true that the Expungement Summit was terminated," said Champaign County Circuit Clerk Susan McGrath. "Attached is the flyer for the Expungement Summit on February 12, 2022. We also had an educational meeting about the Summit on Nov. 9, 2021, and you will see the link to that meeting on the circuit clerk website.
"All of the sponsors for this event are listed on the flyers. I sent out these flyers to local media and also a variety of local organizations. These events have also been posted on the circuit clerk website, and on the circuit clerk Facebook page.
"We have also been working in coordination with Land of Lincoln Legal Aid, who works with clients throughout the year in the filing of expungement petitions. Approximately 275 people have already registered for the February Summit. The deadline for registration is December 31, 2021. Registrants have been receiving information e-mails about the summit as to confirmation of their registration, information about the educational meeting, a video link to the video from the educational meeting, and other pertinent details to their upcoming appointments."
McGrath said she doesn't know if the numbers of expungements and sealing petitions is greater since she took over the office from Katie Blakeman "because expungement and sealing petitions are filed into existing cases, and not their own files. That's because the petitions are associated with existing cases, and not filed as new cases."
McGrath said she suspects "the numbers are up because Land of Lincoln received a grant to assist with expungement petitions, and our registration number for the Expungement Summit is up over what we had last year, but I don't have specific numbers. In addition to the Land of Lincoln effort, after I took office we also have made the expungement petition and instructions available on the Clerk's website, and in physical form with other forms in the lobby area. The Self-Help desk also has the forms, and has been assisting people with their completion as well."
County economic interest statements
"Why hasn't the Champaign County Clerk's Statements of Economic Interest portal ever worked under Aaron Ammons? This is not good government or important transparent accountability. The press and public need to see these documents."
"The previous SEI portal was built in-house by the previous administration. It had many issues when I took office and the individual that built and maintained it quit before my first day in office," said Champaign County Clerk Aaron Ammons. "That person left no documentation or instructions on how to maintain or update the system. Unfortunately, this was a common occurrence when I became clerk.
"Over the last three years I have invested significant time and resources into rebuilding poorly created or neglected programs, systems, and processes in the clerk's office. The SEI portal is just one example.
"The new SEI portal, which is professionally built, includes documentation and training for clerk staff on maintenance, will be available for the 2022 SEI reporting season. We are in the process of connecting with SEI coordinators at the various entities to provide them with training on how to use it.
"As for 'good government or important transparent accountability,' there is no legal requirement to post SEIs online. This is an additional service the clerk's office has chosen to offer the public.
"SEIs are always available for review in the clerk's office. Given the amount of outreach and access I have allowed since becoming clerk, it's more than a stretch to insinuate that I haven't been transparent since taking over this office. I would also like to remind your reader(s) that they are always welcome to simply call the clerk's office for information pertaining to the clerk's office. My staff and I are very helpful and always happy to answer questions."
More Illini music
"The last couple seasons of success for Illini men's basketball had me reminiscing on the last couple Final Four teams. I have a question about a song that was played locally in 1989 and then redone in 2005. I think it was called 'Fighting Illini Fever' or something along those lines. I remember hearing it on the radio in '89 and I was actually able to buy a CD single of the '05 version at Melody Music (I think) that year. I can't find anything about these songs anywhere online. I'd love to be able to listen to them again."
David Leake, who works at WKIO-FM, said he thinks he solved your riddle.
"In our Homegrown KIO collection we have two such songs, one being 'The Fighting Illini in Pasadena' by Captain Rat and the Blind Rivets (a play off the Beach Boys song). The other is a play off the Temptations' 'Get Ready' tune called 'Illini Get Ready' by the band Rathskellar," said Leake. "Those are the only two that come to mind right now. I recall the Rathskellar song getting a lot of airplay."
Cannabis tax revenue to cities
"Legal cannabis sales are soaring despite Illinois reportedly having the highest prices in the country, and Champaign-Urbana have three dispensaries. How much have the cities received from the cannabis sales tax, and how are the funds being allocated?"
In both Champaign and Urbana, the tax revenue from cannabis sales go into the respective city's general fund.
Unfortunately, neither city can provide detailed information about revenue from the cannabis sales tax.
"Just as we are not able to disclose sales tax revenue for specific businesses, we are also not permitted to disclose cannabis tax revenue unless information is for a group of five or more dispensaries," said Elizabeth Hannan, Urbana's finance director. "We have only one dispensary, so there is no specific information on revenues that I can share."
The situation is the same in Champaign.
"Per guidance from (the Illinois Department of Revenue), as the city currently has less than 5 adult-use cannabis dispensaries in our jurisdiction, we are not able to provide proprietary information regarding sales tax receipts for cannabis dispensaries within the city," said Courtney Kouzmanoff, financial services manager/budget officer for the city of Champaign. "The city is able to provide information regarding state shared revenues through the Local Government Distributive Fund. The state of Illinois does provide a portion of Cannabis Regulation Fund revenues (8 percent of deposits) to local governments, through Local Government Distributive Fund (LGDF) for adult-use cannabis tax.
"Funds are distributed to local governments on a per capita basis. These funds must be used for crime prevention programs, training and interdiction efforts. Since March 2020, the city has received a total of $150,120.11 in LGDF adult-use cannabis tax funds from (the Illinois Department of Revenue.)"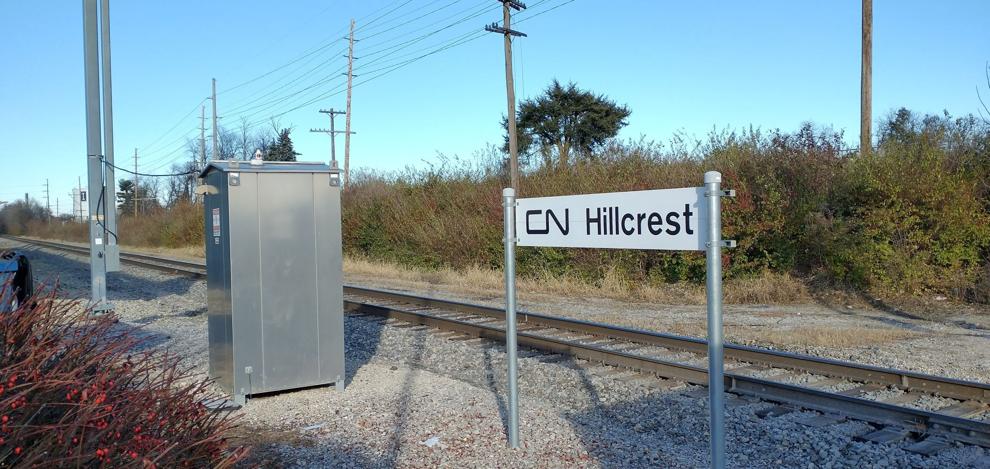 Hillcrest
"What is the meaning behind the 'CN Hillcrest' station sign in the parking lot of Old Time Meat & Deli Shoppe. Was a train station located on that portion of the Illinois Central Railroad years ago?"
No, there was never a station nor a town at that point on the Illinois Central or Canadian National. That is one of many mileposts along the CN's main U.S. line to the Gulf of Mexico. Other nearby mileposts are at Savoy, Tolono, Pesotum, Hayes, Galton and Arcola. Mileposts are used to tell a crew and a dispatcher where a train is on a route.