Tom's #Mailbag, Feb. 19, 2021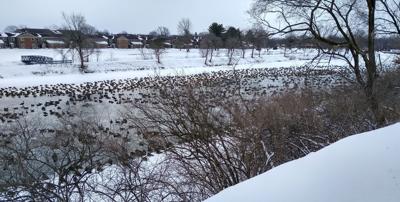 In honor of a mailbag question about when and what Illini basketball players eat before games, here's this week's mailbag in menu form:
— the Mahomet-Savoy population tally
— a record cold February
— what's next after Limbaugh
— two books, two Urbana characters from the class of 1960
— the Eating Illini
— plans for Memorial Stadium's centennial
— Joe Biden's haul from government employment
— cannabis tax revenue
There's much more than that too.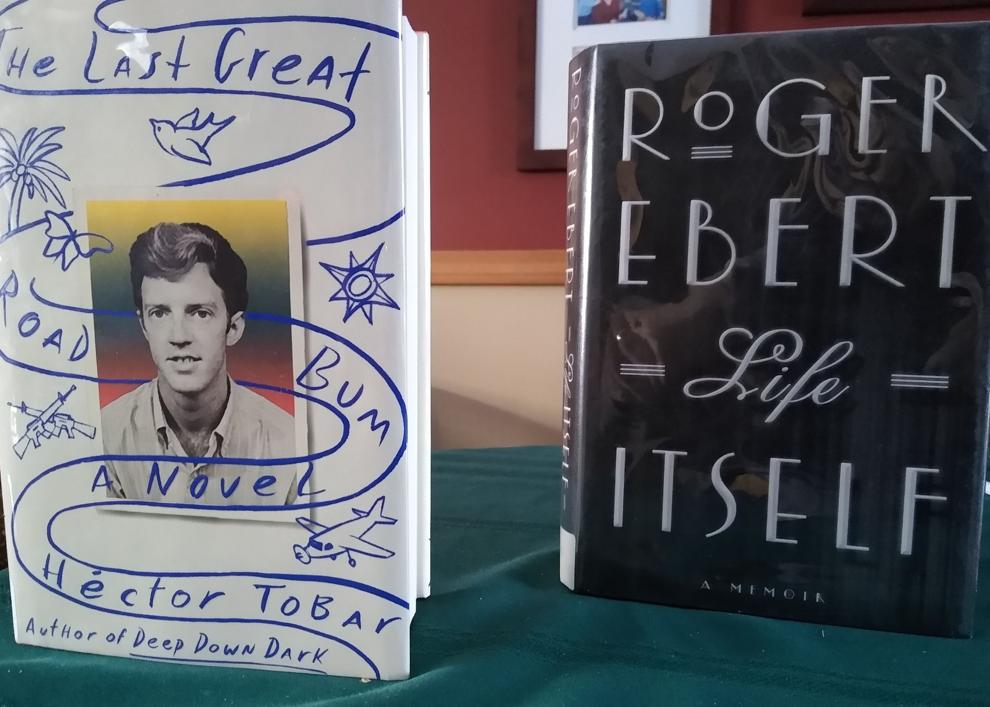 Novel about Urbana native
"I just finished (and enjoyed!) Héctor Tobar's new book 'The Last Great Road Bum,' a novelization of the unusual life of Urbana native Joe Sanderson. It's rare for literature to be set in C-U or center people from here, and this book does both. Have either of our local city libraries or the university library considered hosting an author event for this book, given the local connection?"
I enjoyed the book too and found it an astounding coincidence that Joe Sanderson and famed film critic and News-Gazette alum Roger Ebert grew up on Washington Street in Urbana and were members of the Urbana High School class of 1960.
Ebert mentions Joe Sanderson and his brother Steve (and lots of other neighborhood pals) in his memoir, "Life Itself," and Hector Tobar mentions Ebert in his novel on the fascinating life of vagabond Joe Sanderson.
Now, as for a local author event:
"The Urbana Free Library doesn't have any plans currently, but we love hosting readings and talks about books that interest community members," said Urbana Free Library Executive Director Celeste Choate. "Suggestions for programs are welcome at reference@urbanafree.org."
"I don't believe Hector Tobar has been discussed as part of our author series, but 'The Last Great Road Bum' is certainly a book with local interest," said Champaign library director Donna Pittman. "Arranging new author visits has been put on hold for now, as we are focusing on rescheduling previously scheduled authors."
What's on the menu, Illini?
"What does a typical Illini basketball player eat on game-day (including timing) say for a 7 p.m. tip? How would the meal plan be different for a noon tip or back-to-back game-days as in the Big 10 tournament?"
University of Illinois team sports dietician Palmer Johnson offers an inside look:
"A typical game day with a 7 p.m. tip-off would look a lot like this:
"8:30 am - Breakfast after COVID testing, typically a breakfast sandwich (sausage, egg, and cheese is the most popular), tater tots and apple/orange juice.
"If it is a home game they are then on their own until shoot around and pregame meal. Pregame meal is always four hours before tip-off. At four hours out, they can still eat whatever they want and not have to worry about it negatively impacting their performance. As we get closer to tip-off, we have to start limiting higher fat and higher fiber foods as these can cause upset stomachs. For a 7 p.m. tip-off we will eat pregame at 3 p.m. and that will include the following items: grilled chicken (wings, thighs, breasts), flank steak, spaghetti, baked potato/sweet potato bar with all the fix-ins available, shrimp, fried rice, corn, green beans, salad bar, fruit, homemade rolls, assorted mini deli meat sandwiches.
"About two hours prior to tip-off when in the locker room area, we have plenty of high-carbohydrate and high-sodium snacks to make sure guys are topping off their fuel stores and hydrating for game time. These include: pretzels, fruit snacks, bananas, fruit cups, apple sauce, granola bars, and Rice Krispie treats.
"Thirty minutes prior to tip we provide our guys with a homemade sports drink during their on-court warmup. This is similar to Gatorade but has a couple more ingredients to make sure they are ready for an intense game.
"At halftime, we encourage them to grab snacks again, fruit snacks are the go-to for most guys. Postgame we will cater a meal in. If it is a road game I try to find a restaurant that is local to that area and for home games we will have a buffet-style meal provided by our dining hall. The postgame meal is a comfort food meal to encourage the guys to eat a lot to jump-start the recovery process.
"The only difference for a noon tip-off would be that we do not get as much food in before the game. Our pregame meal would be breakfast and would include: an omelet station, pancakes, French toast, potatoes/hash browns, fruit, oatmeal, bacon, sausage and juice.
"Everything after still remains the same. When playing back-to-back games the timing of eating becomes very important. We really focus on getting our guys lots of high-carbohydrate foods and drinks every hour on the hour for the first four hours post-game and then we return to a normal eating pattern."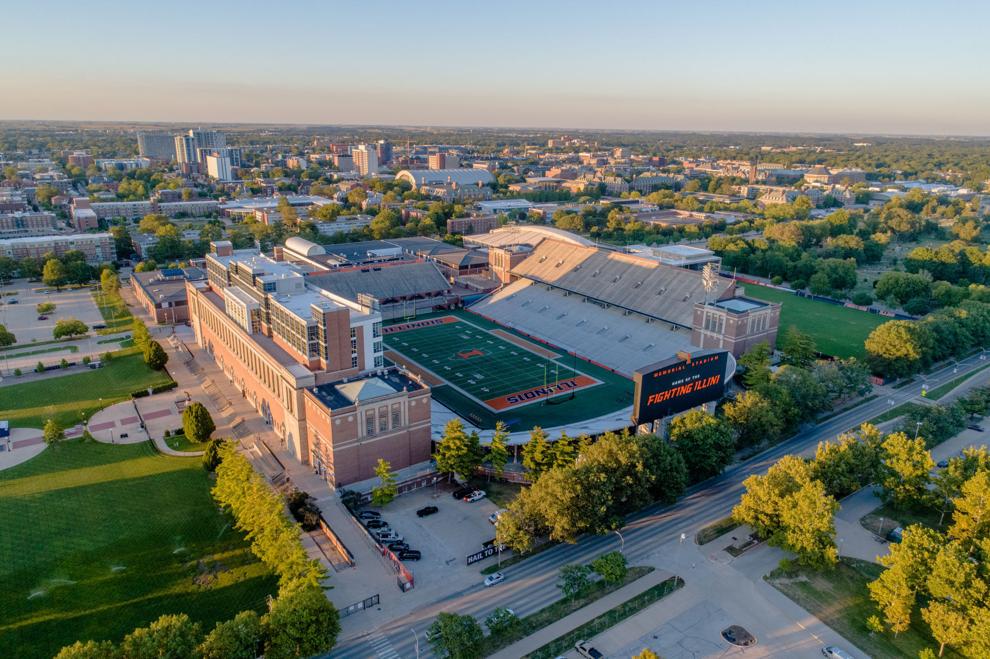 Memorial Stadium centennial
"Are there big plans being made to celebrate the 100th birthday of Memorial Stadium in 2023 or 2024?"
As you note the first game was played in the incomplete Memorial Stadium on Nov. 3, 1923. The Dedication Day game was a year later on Oct. 18, 1924.
"We've had very early discussions regarding the Centennial Season at Memorial Stadium," said Illinois Sports Information Director Kent Brown. "As one of the iconic buildings in the entire state of Illinois, we certainly want to recognize the significance of many of the events that have occurred inside the building, but also recognize what the building stands for as a memorial to all Illini who gave their lives defending the United States since World War I."
Debris pile
"Every fall and winter, there is a big pile of leaves, mixed with trash, on the sidewalk in front of the Busey Executive Center on Neil Street. Why does the city not clean those up on a regular basis? They certainly present our city's downtown in a bad light."
That's not the city's responsibility, said Kris Koester, Champaign Public Works spokesman.
"There is no city staff or funding allocated for cleaning up sidewalks adjacent to private buildings," he said. "This would be up to the adjacent property owner to maintain, similar to shoveling sidewalks and mowing grass on the other side of the sidewalk from near your home or place of business."
Savoy, Mahomet populations
"A few years ago, The News-Gazette compared populations of Mahomet and Savoy. At that time they were very close, do you know which village is bigger today?"
Too close to call.
Right now all we have are population estimates. The results from the real 2020 Census count are delayed.
"Officially our census is still 8,400 which was a result of a special census we had conducted the end of 2016," said Patrick Brown, who is Mahomet's village administrator.
In Savoy, said Village Administrator Christopher Walton, the result of a special census, also in 2016, pegged the population at 8,607.
More recent Census Bureau estimates have Savoy at 8,654 and Mahomet at 8,605.
"We fully expect to see an increase when 2020 census results are released in the coming months," Brown added. "We always tell people these numbers are within the incorporated areas of the village of Mahomet. Mahomet is unique in that we have a high density population areas adjacent to the village limits and withing a half mile and a mile from our boundaries.
"We estimate the population of the 'community of Mahomet' to be more than 15,000 right now."
Cannabis tax receipts
"Where does all the cannabis tax revenue go to? How much comes back to Champaign County, and what is it used for?"
The cannabis tax revenue is collected by the state at point of sale, which returns the amount approved by each local jurisdiction (cities and county). To protect proprietary business information, state law precludes identification of these funds if the jurisdiction has fewer than fewer vendors, said Champaign County Executive Darlene Kloeppel.
"This is the case for Champaign County, so the funds are included with other miscellaneous revenue in the county budget. It is being estimated that this new revenue may increase the county's general fund by approximately $500,000 annually, which is then appropriated by the county board to support the county's operation," Kloeppel said. "For 2021, the board allocated funds to support a social worker to work in the sheriff's office and help cover operational expenses for all county offices."
Biden's government salary
"In the mailbag last week there was a question about Trump donating his government salary. Can you determine how much taxpayers have provided in salary to Biden in his 50-plus years of government employ and how much of it he has donated?"
Since Biden was elected to the U.S. Senate in 1972, he has collected an estimated $5,521,248 as both a senator and a vice president.
During his time in the Senate, his salary increased from $44,600 a year to $169,300. His salary as vice president was $230,700 annually.
Biden also made money from book sales, speaking engagements, investments and as a professor at the University of Pennsylvania's Penn Biden Center for Diplomacy and Global Engagement.
Forbes estimates Biden's net worth at $9 million.
There is no indication he donated any of his salary back to the government.
Another Forbes story reported that "Joe Biden and his wife donated just $70,000 to charity in the two decades leading up to 2017, per their tax returns. But when their earnings skyrocketed in 2017, so did their giving. That year they handed more than $1 million, or about 9 percent of their income, to 26 charities — including their family's Beau Biden Foundation for the Protection of Children ($150,000) and the Joseph Biden Foundation ($100,000)."
Finally, here's a link to a website that has Biden's last 22 tax returns, plus the returns of Vice President Kamala Harris, and numerous other presidents, vice presidents and presidential candidates who made their returns public.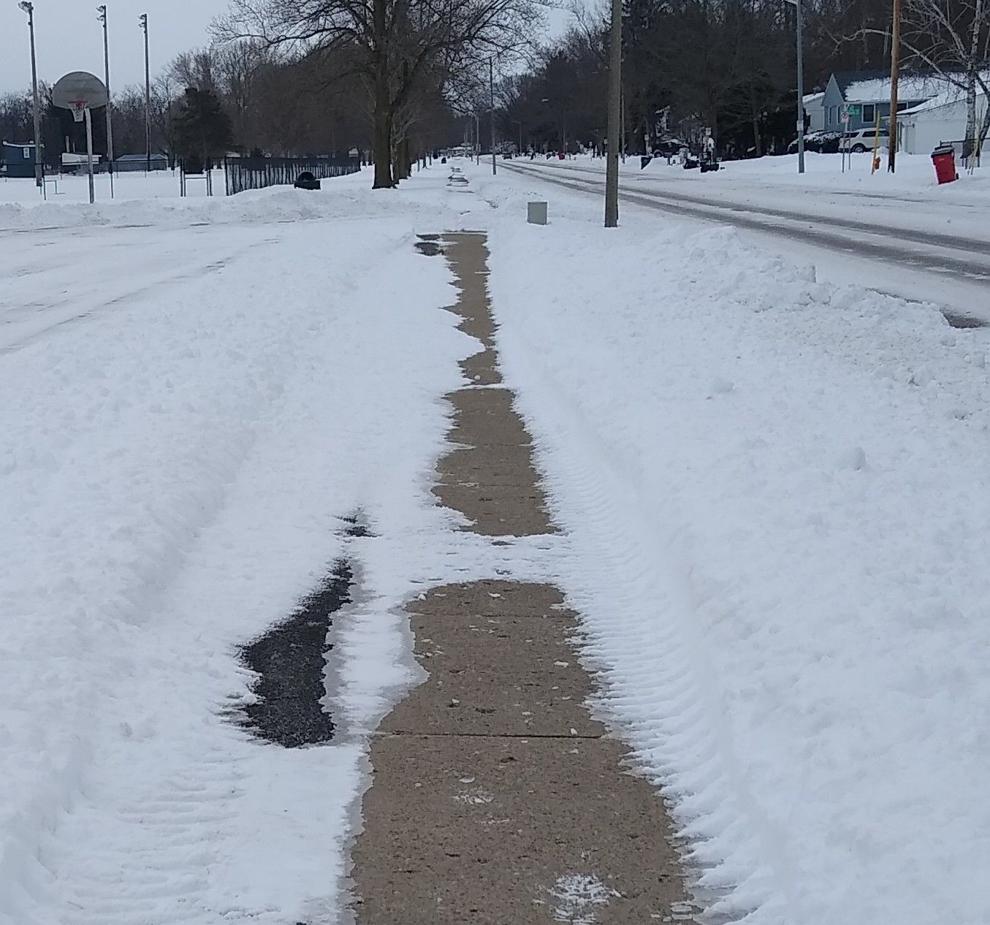 Plowing by park district
"I would like to know why the Champaign Park District does not plow their sidewalks anymore. Especially Centennial Park, I walk around the park every day, twice a day and it would be nice to have the sidewalks cleared. They use to clear the walks of snow but not this year. Not too many people clear their walks and my dog and I have a hard time walking with all the snow and ice on the sidewalks. CFD clears their walks by Station 4."
The park district still clears walks.
"The park district has not changed any of our procedures for snow removal and we have cleared Centennial Park walkways for substantial snow events, amounting in more than 1 inch, on February 1st, 8th, 11th and 15th," said Bret Johnson, assistant director of operations. "We do not send crews out for snow removal on weekends. Occasional high winds can cover the sidewalks again quickly, but our crew works hard to keep up. On a normal snow event, we usually have everything in the district cleared within a two-day period. We always encourage residents to give us a call if they see something that has been accidentally missed: 217-398-2550."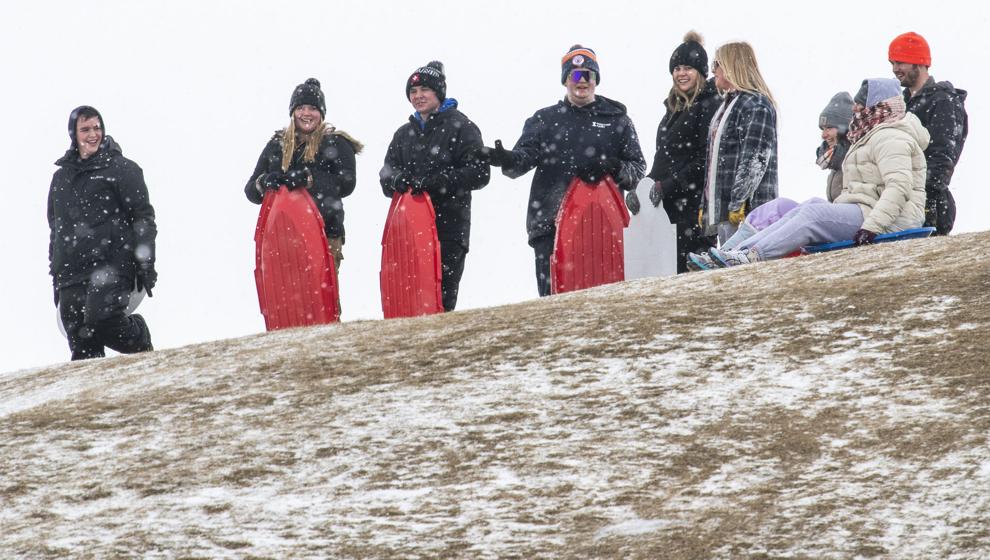 Frigid February
"Is it true that this February is the coldest ever?"
So far, according to the Midwest Regional Climate Center, February 2021 has the lowest mean temperature of any February in Champaign-Urbana's 133-year weather history: 13.1 degrees.
The previous record-holder was February 1905 at 16.8 degrees.
Temperatures so far this month are running more than 15 degrees below normal. The highest temperature this month was 37 degrees. It has been at or below zero on six dates.
The warmest February in local weather history was just four years ago. February 2017's mean temperature was 40.7 degrees, with four days with highs in the 70s, and seven with highs in the 60s. Three record highs were set that month and two were tied.
Crosswalk rules
"We know that drivers are required to stop at a crosswalk if someone is crossing. But when are you free to continue? If someone is crossing from your right, and they have clearly passed your car, but they have not yet reached the curb on the other side, is it legal to start moving again, or must one wait until the pedestrian exits the crosswalk completely?"
In short motorists can proceed once the person in the crosswalk has cleared the motorist's "half" of the street. For a driver headed north on a street, for example, the driver can proceed once the pedestrian reaches the curb or reaches the southbound half of the street, said Assistant Deputy Chief Mindy Carroll of the Illinois State Police.
Here's the citation:
625 ILCS 5/11-1002) (from Ch. 95 1/2, par. 11-1002)
Sec. 11-1002. Pedestrians' right-of-way at crosswalks.
(a) When traffic control signals are not in place or not in operation the driver of a vehicle shall stop and yield the right-of-way to a pedestrian crossing the roadway within a crosswalk when the pedestrian is upon the half of the roadway upon which the vehicle is traveling, or when the pedestrian is approaching so closely from the opposite half of the roadway as to be in danger.
Parking restriction
"Some campus construction companies have bought out the parking meters on most of John Street between 6th and Wright, with stern warnings that anyone who parks there will be towed. Does this apply 24/7, or only when the parking meters would ordinarily be enforced?"
"These are reserved 24/7 and vehicles can be towed at any time by the whomever rented them out," said Kris Koester of the Champaign Public Works Department.
Township 'island' within Champaign
"I recently turned west on the corner of Donnell and Harrington in Champaign and saw a sign that says 'City Maintenance Ends.' 'City Maintenance Begins' again some streets beyond. Why does the city not provide maintenance for this small area in the center of Champaign?"
That neighborhood on the south side of Champaign is part of Champaign Township, said Koester.
If you look at a map of Champaign City Council districts you will see a number of places within the city, particularly in District 5, where there are islands of property surrounded on four or three side by the city but not within the city proper.
Accuracy of forehead scans

"Over my lunch break, I was thinking about guidance for building-entry forehead scans such as those used to admit children to their schools herelocallyand got to searching around a bit for academic resources on the matter.
I found these two papers (here and here) that seem to indicate that they aren't as accurate as we would all hope.
Would it be worth passing on some guidance to our local schools / other facilities that screen temps to perhaps re-check folks after 30 minutes'time to acclimate from the cold outside?"
"Checking a temperature is just one measure we use as part of the symptom check," said Julie Pryde, administrator of the Champaign-Urbana Public Health District. "It is not a perfect measure, even in the best of times, as people can be infectious without symptoms. At our clinics, we ask people if they have any symptoms, and we require masking and distancing."
Post-Limbaugh schedule
"With the passing of Rush Limbaugh, I'm curious of WDWS' plans to fill those few hours every weekday. It would sure be nice to bring a little bit more political balance to the radio station, like you and the Gazette have managed to do here recently."
Here's the latest from Mike Haile, the vice president and general manager at WDWS, WHMS-FM and WKIO:
"Readers might want to check out the Penny Podcast from Thursday (2/18) as I spent 20 minutes talking about the evolution of AM talk radio as music stations like WLS Chicago, WABC New York and KXOK in St. Louis found their music audiences shifting to FM in the early '80s. These type of stations were the initial group of 50 stations that launched Rush nationally. I also talked about how WDWS added Rush later in the '90s after being soundly beat in the ratings year after year by Rush on WLS between 11 and 2. And since WDWS added Rush there have been 41 rating periods of data on Rush's audience in Champaign County. The most recent ratings taken last year Rush was No. 1 overall in the market during the 11 a.m. to 2 p.m. time period.
"At this moment we will continue with the three-hour mix of guest hosts and Rush archived material put together by the syndicator. Regarding programming on all three of our stations we routinely update alternative options for each and every day part. We are currently in the review process for this time period."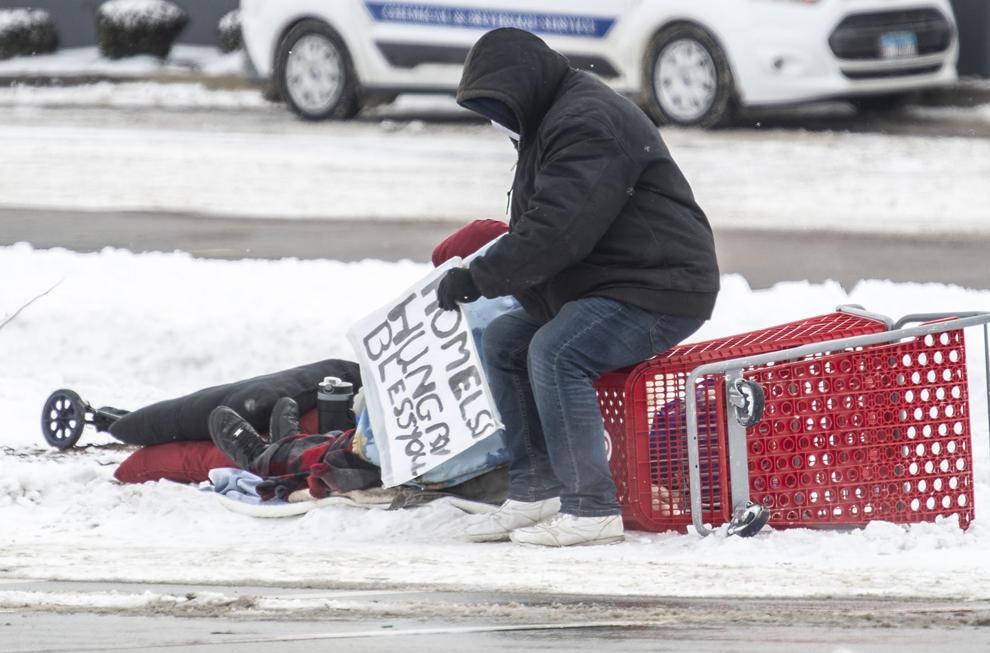 More on panhandling at intersections
Champaign attorney Mark C. Palmer, who is a professor at the University of Illinois College of Law and chief counsel at the Illinois Supreme Court Commission on Professionalism, offers more insight into the problem of panhandling in medians at intersections, an issue in last week's mailbag:
"While the cities of Urbana and Champaign repealed their ordinance violations for aggressive panhandling in 2018 and 2019, respectively, municipalities in Illinois continue to face legal challenges to regulations aimed at curbing panhandling, especially from vehicles along a roadway.
"Nevertheless, Champaign does have an ordinance prohibiting pedestrians from standing in or entering the road or medians to sell goods to or solicit money from persons in vehicles. It does not prohibit other interactions with drivers and passengers, such as gathering petition signatures or distributing leaflets. However, other laws impact where and how they can enter the roadway.
"The Champaign ordinance is content-neutral on its face, unlike a similar Illinois state law in the Vehicle Code (625 ILCS 5/11-1006(c)) that includes a content-based allowance. In other words, the state statute prohibits persons from standing on a highway for the purpose of soliciting contributions unless the solicitation is within a municipality that has expressly authorized solicitation and the solicitor is registered with the Attorney General as a charitable organization.
"At least one federal court in Illinois found this state law, and similar local ordinances, unconstitutional as a content-based restriction on the freedom of speech that is not justified by any compelling interest. The court explained:
"'The statute makes it a misdemeanor to stand on a highway and solicit money from people in cars. It also forbids soliciting 'employment or business.'
"The statute says nothing about, and thus presumably allows, other forms of  speech — protests, for example, or performance art. These are distinctions based on meaning. Put another way, (the arrested individual) panhandled with a sign reading, "GOD BLESS U / ANYTHING HELPS & IS A BLESSING! Thank U!". Did (he) violate the statute? To answer that question, 'enforcement authorities' had to examine the content of the message that is conveyed. (He) might have been in the clear had his sign included just the first line. Only by examining the sign's contents could the police officers have had probable cause to believe that his purpose was to solicit money.'
"Again, this ruling does not mean that municipalities cannot regulate any solicitation activities on streets within their jurisdiction, such as enforcing content-neutral regulations that prohibit activities that impede the flow of traffic. Courts continue to clarify that government regulation of speech based on its subject matter or purpose is almost always unconstitutional."