Tom's #Mailbag, Jan. 14, 2022
Ask Tom a question of your own simply by clicking here
Lots of nostalgia in this week's 'Bag: rediscovering the Chuck Wagon Diner, taking the interurban to Bloomington, the legendary horseshoe sandwich, the old C.S. Johnson factory and when the county fairgrounds were near Campustown.
Also, advice on catalytic converter thefts, what to do about trash on private property in Champaign, college and university enrollments and work zone traffic citations in Champaign County last year.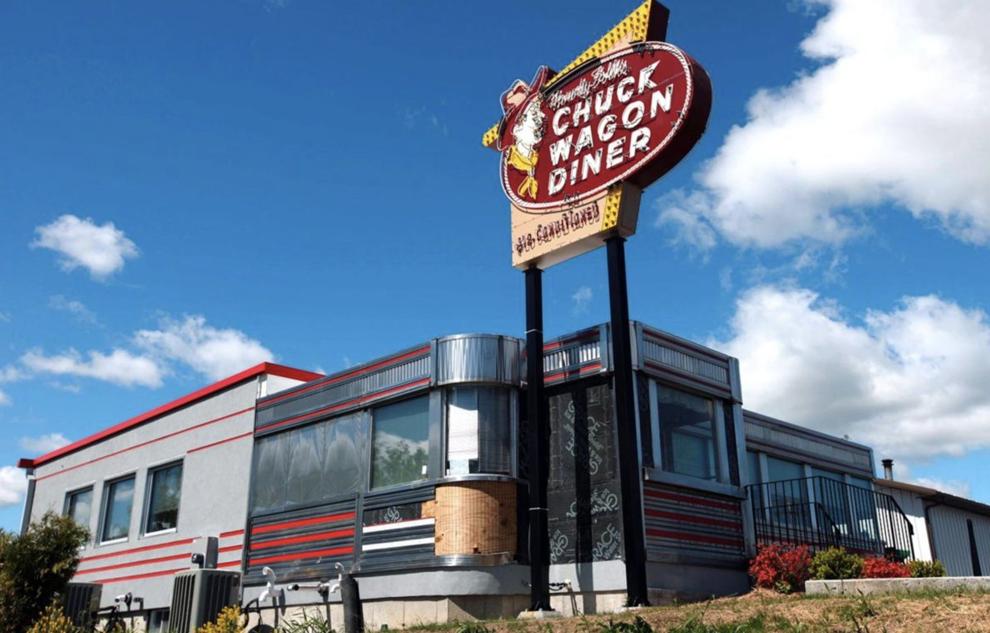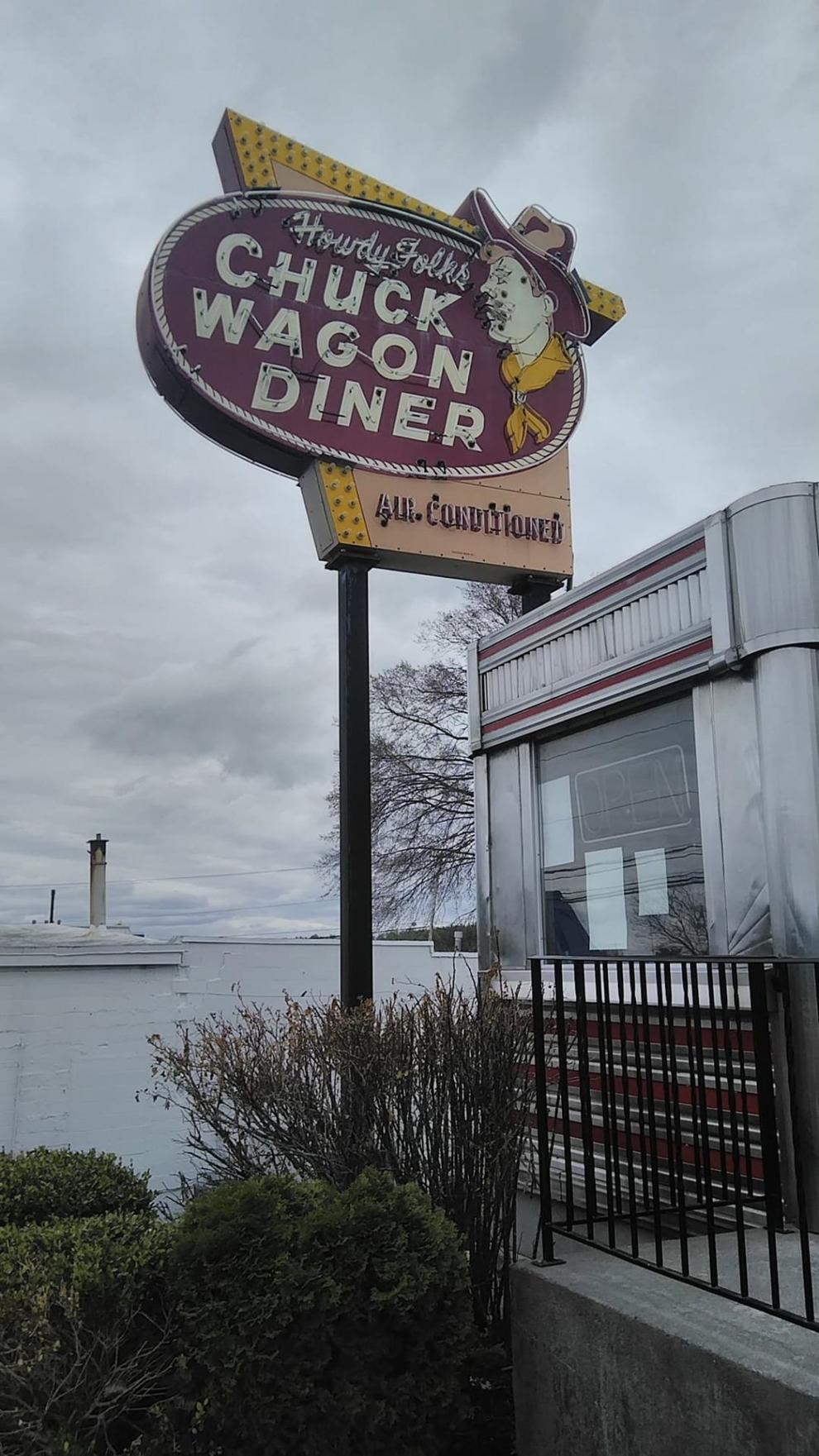 Chuck Wagon/Elite Diner
"Whatever became of the Chuck Wagon Diner?"
That building has gotten around. The stainless steel diner stood at northwest corner of Neil Street and Springfield Avenue in Champaign from 1956 to 1976. It was sold in 1976 and moved to Villa Grove, but then moved back north and became the Elite Diner, on Elm Street in Urbana, from 1983 to 2002. Then it moved to Homer, then Michigan and is now in upstate New York.
It's now called Chris's Chuck Wagon Diner and is located along U.S. 20 in Duanesburg, N.Y., about 20 minutes from Schenectady or 30 minutes from Albany.
"Tom and Sally Ketchum had brought the building here to upstate New York and restored it to its original form," said Chris Patalino, who owns the diner. "I took the business over in 2014. The building had been vacant for months.
"I was a waitress my whole life with a dream. I am living proof dreams do come true. The diner is my happy bubble and I am fortunate enough to have some very special people become regular customers and the business is a huge success. The Chuck Wagon has become a staple in the community."
U.S. 20, for those interested in an excursion this summer, is a 3,365-mile, cross-country highway that starts in Newport, Oregon and runs all the way to Boston, ending not far from Fenway Park.
Road trip!
Horseshoe in C-U
"Where can I find a good horseshoe sandwich in the Champaign area? This Springfield-raised stomach is desperate for a place here locally."
I haven't had a horseshoe, also known as a heart attack on a plate, since the days of Norb Andy's Tabarin about 40 years ago.
I consulted state Sen. Chapin Rose, R-Mahomet, the dean of local state legislators (he started in the House in 2003) and a man about central Illinois. He recommends the turkey horseshoe at D'Arcy's Pint in Springfield ("the best bar none") but said he really can't suggest any in this area.
But Brooke Mayer of Visit Champaign County came up with a solid list of area restaurants that offer a horseshoe sandwich:
— Merry Ann's Diner in Champaign
— Main Street Pub in Monticello
— Ott's Drive-In in Rantoul
— Rich's Family Restaurant in Ogden
— Yoder's in Arthur
Also, it's not on the menu at the Red Wheel in Monticello but it's available on request.
Thanks, Brooke!
Vintage Chinese restaurant
"There used to be a Chinese restaurant on the northeast corner of Main & Vine in Urbana in the late 1970s and '80s. I can't remember the name of it. Can you find it for me?"
It was called the China Inn. Earlier that corner had been the home of Sir George's Royal Buffet.
Higher ed enrollments
"I read that higher education enrollment nationwide is off almost a million students since fall 2019. What's the situation at local community college and universities?"
The Illinois Community College Board reported in October that 230,322 students were enrolled in community colleges for the fall semester. That's down from 233,777 in 2020 and 271,336 in 2019.
Enrollment at every area community college was lower last fall than at the same point two years earlier. Parkland College enrollment last fall was 5,394, down from 6,510 before the pandemic. Danville Area Community College enrollment was 2,147, down from 2,644 pre-pandemic.
Lake Land Community College saw its enrollment drop from 4,466 in 2019 to 3,644 last fall. And Heartland Community College in Normal experienced a similar decline of 4,974 to 4,659.
Four-year public university enrollment in Illinois is virtually the same — up by 127 students. University of Illinois-Urbana total enrollment was 56,257, up from 52,331 in 2020 and 51,196 in 2019.
Eastern Illinois University enrollment was 8,608, down from 8,626 a year earlier, but up from 7,806 in 2019.
Illinois State University reported a similar decline in enrollment last fall. Its 10th-day enrollment was 20,233, down from 20,720 in fall 2020 and 20,878 in fall 2019.
Catalytic converter thefts
"I have noticed the increasing number of catalytic converter thefts in town. Is there any advice from police on keeping our cars safe when a garage is not an option? Also who is buying the stolen converters-would think we could stop thieves by regulating the buyers?"
It's illegal in Illinois for a recyclable metal dealer to purchase a catalytic converter not attached to a car unless the seller is licensed as an automotive parts recycler or a scrap processor.
That said, there are "amateur recyclers" who will attempt to process the catalytic converters and sell the valuable metal — palladium, platinum and rhodium — to legal and illegal buyers, said Tom Yelich, spokesman for the Champaign Police Department.
He suggested a few ways to attempt to deter catalytic converter thieves:
— install an anti-theft device, such as a steel shield or rebar "cage" around your catalytic converter that would at least make it more difficult and time-consuming for thieves to do their work;
— recalibrate, if possible, your car's security system so that it is more sensitive to vibrations and will activate when thieves begin their work;
— park in a well-lighted area or install outdoor lighting to deter thieves;
— if you see anything suspicious outside your home or a neighbor's home, alert them and police. Look out for each other.
But some of these thieves are brazen, said Urbana Police Chief Bryant Seraphin.
"We had one where the catalytic converter was stolen off a car at noon in a grocery store parking lot," he said. "You just have to be as alert as you can."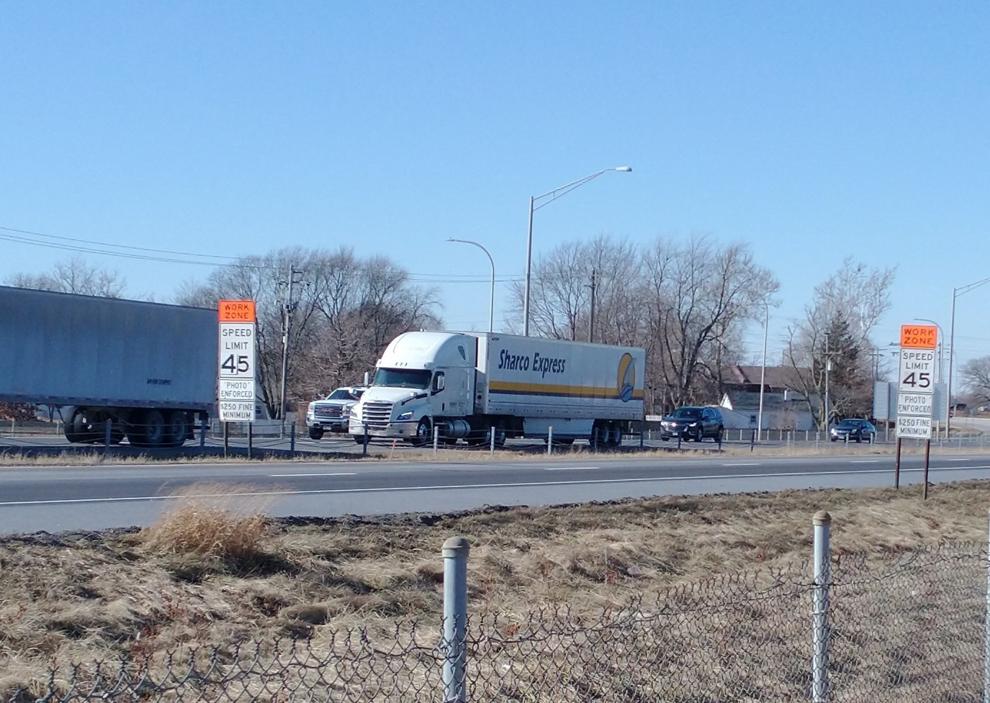 Work zone citations
"With all the road construction around Champaign and Urbana, how many construction zone tickets were issued in 2021? How many were from cameras that are watching your speed?"
Here, courtesy of Champaign County Circuit Court Clerk Susan McGrath, are the 2021 traffic citations written in construction zones within Champaign County:
Offense: Tickets
Speeding in a construction zone/workers present: 2
Speeding in a construction zone/workers not present: 5
Speeding in a construction zone/workers not present second offense: 5
Aggravated speeding in a construction zone/26-34 over: 4
Wireless phone in a school or construction zone: 1
Total: 17
"This information does not include the disposition of the tickets, but just the tickets that were issued," McGrath added. "There is no way for me to tell, however, whether or not any of these cases involved cameras watching speed without reading the police report in each of these cases. The tickets themselves don't display the answer to that question."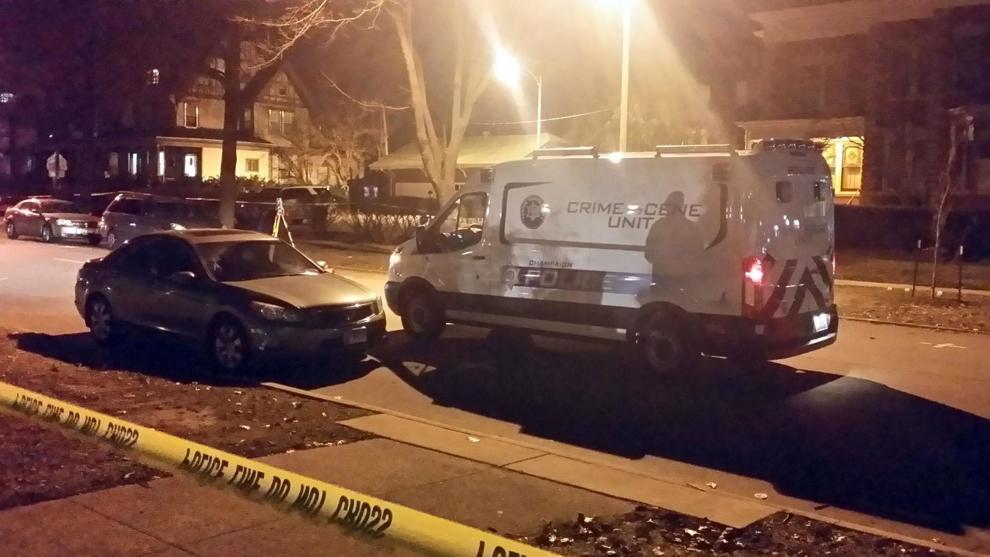 Shooting outside basketball game
"I remember that the shooting outside the game at Central and Danville referenced in today's paper was a big story. Can you find out if any arrests were ever made or did the case go unsolved. If memory serves me right, I think a student got hit by a bullet."
You're remembering a Dec. 15, 2017, incident following a basketball game between Champaign Central and Danville. Three young people were wounded — none of them seriously — when gunfire broke out as the crowd was leaving the game.
No arrests were made in the incident, said Deputy Chief Geoff Coon of the Champaign Police Department.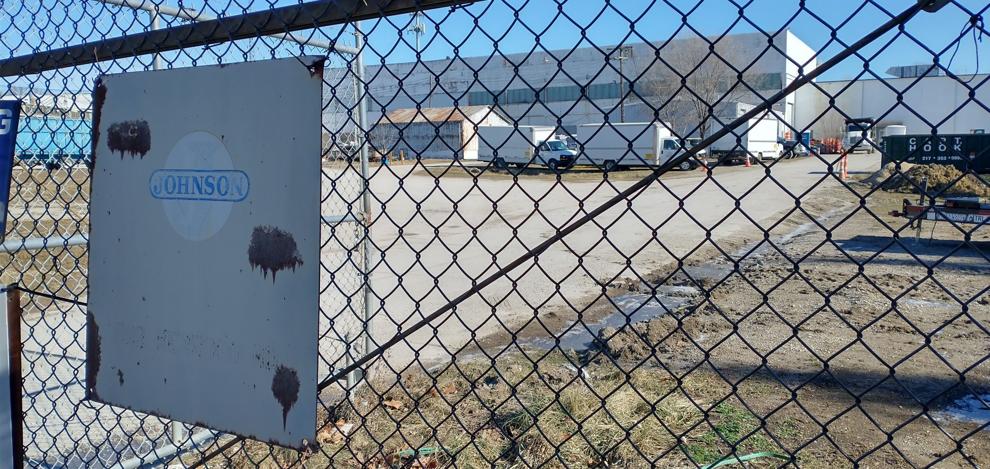 Old Champaign factory
"There is an old factory of structure on Kenwood Drive that is behind KFC on Springfield Avenue. I have lived in the Champaign area for many years and have never seen anything active there. What's the story about this old place?"
We've been asked this old chestnut before. It was the home of C.S. Johnson Co., a manufacturer of concrete-making machinery.
Charles S. Johnson was a civil engineer at the University of Illinois who founded the company in 1921 and "developed and patented a number of aggregate storing and batching designs for the booming highway industry," according to the Association of Equipment Manufacturers, which put Johnson (1877-1941) in its hall of fame in 1993.
"Johnson's most visible and noteworthy achievement was the engineering, design and layout of the storage, batching and mixing plant for the Hoover Dam project," says his entry in the Construction Equipment Hall of Fame. "This mammoth undertaking would yield nearly 4.5 million cubic yards of concrete for what became one of the seven wonders of the world. His design featured a multi-weigh hopper and scale system with a tilting mixer, which accelerated the speed of both batching and mixing operations. This plant turned out to be the first ever fully automated plant for producing mass concrete, and was especially unique for its placement within the narrow confines of the Black Canyon.
"Charles Johnson's innovations at the Hoover Dam set the criteria for hydro-electric plants on an international scale, serving as guidelines for the U.S. Corps of Engineers and Bureau of Reclamation specifications."
For decades, about 90 percent of all mass-poured concrete in the U.S. was created with Johnson equipment, according to CMI Corp. which acquired C.S. Johnson in 1997.
The property, at 502 Kenwood Road, includes 9 acres. It closed almost 20 years ago and now is owned by CPM Management LLC, whose manager is listed as Erwin Goldfarb.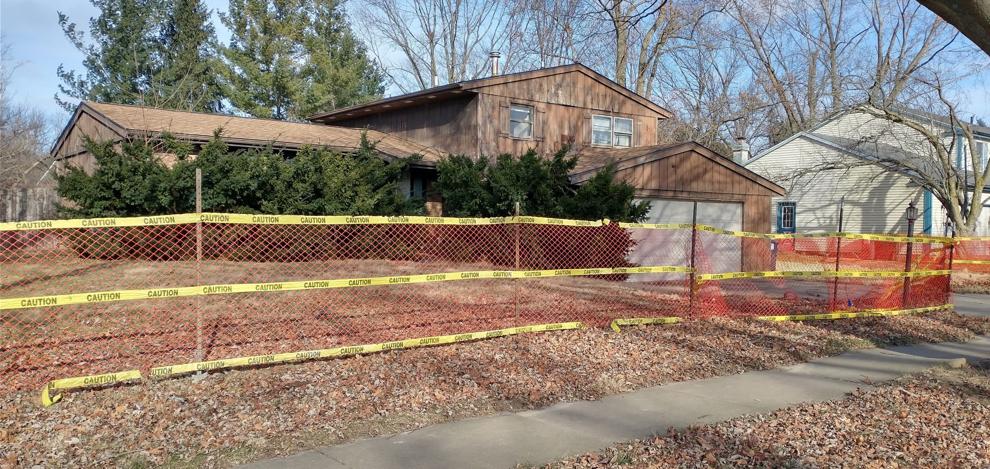 Urbana home
"There is a house on McHenry Street near Race Street in Urbana that has orange fencing and yellow safety tape around it. It's been that way for several months. Has a demolition permit been issued for it?"
The property is going to be demolished, said Sheila Dodd, interim community development services director in Urbana. The demolition permit expires at the end of this month.
"The owner is removing personal items and it has taken longer than she thought. Building Safety is going to follow up to see the status of her progress," said Dodd.
SHIELD at Champaign schools?
"Are Champaign Unit 4 schools using the University of Illinois developed SHIELD COVID19 testing? Urbana school district's website indicates they are screening students and staff weekly with SHIELD tests. Is Champaign doing the same for its students and staff?"
"Although we have been in conversations regarding SHIELD, we are not currently using it," said Stacey Moore, chief communications officer for the Champaign school district. "As we work out the logistics for our own site (unfortunately limited by human capital), we encourage our families and staff to use our partners at the YMCA or Market Place for testing."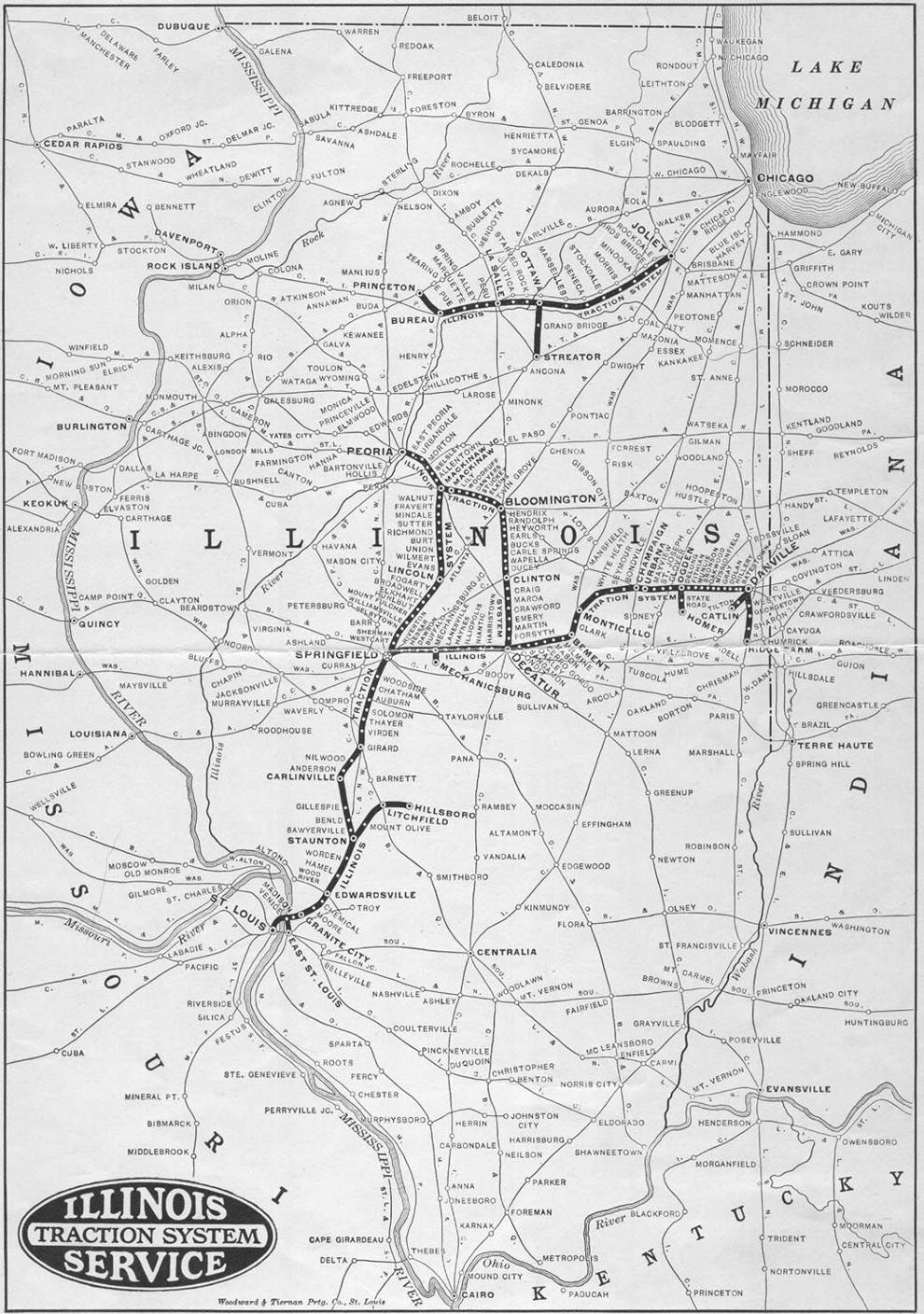 Old Illinois Traction routes
"Recently, I was looking at this old map of the Illinois Traction System. I noticed that no interurban service was shown between Bloomington and Champaign. Was that really the case? If so, why didn't the company provide service between these two cities?"
Dale Jenkins president-editor of the Illinois Traction Society, says yes the ITS provided "service between Champaign and Bloomington via two routes. Departing Champaign, the traveler would change trains at Decatur to continue to Bloomington, or staying on board, would continue to Springfield.
"Here the traveler would board a northbound train toward Peoria, de-training at Mackinaw Junction and catch an eastbound train to Bloomington."
He suggested this possible route for someone leaving Champaign on May 24, 1931:
"At the station in Champaign, our traveler would board Train 73, 'The Flyer,' departing Champaign at 9:20 a.m. and arriving Decatur at 9:46 a.m., on time, of course. Then boarding Train 104, a local, would depart Decatur at 11:10 a.m., arriving Bloomington at 12:40 p.m."
A less direct route would be through Springfield instead of Decatur, Jenkins said.
"If our traveler was a rail fan and wanted to continue the journey, he would stay aboard and arrive Springfield at 10:55 a.m. Here he would board the elegant 'Illmo Limited' (Parlor Car Service-Dining), Train 90. He would depart Springfield at 12:40 p.m. arriving Mackinaw Junction at 2:02 p.m. At 2:55 p.m., boarding the 'Flyer Limited' Train 43, he would arrive Bloomington at 3:35 p.m.
"All this over 'The Road of Good Service.'"
Here's a link to the Illinois Traction System routes in 1930.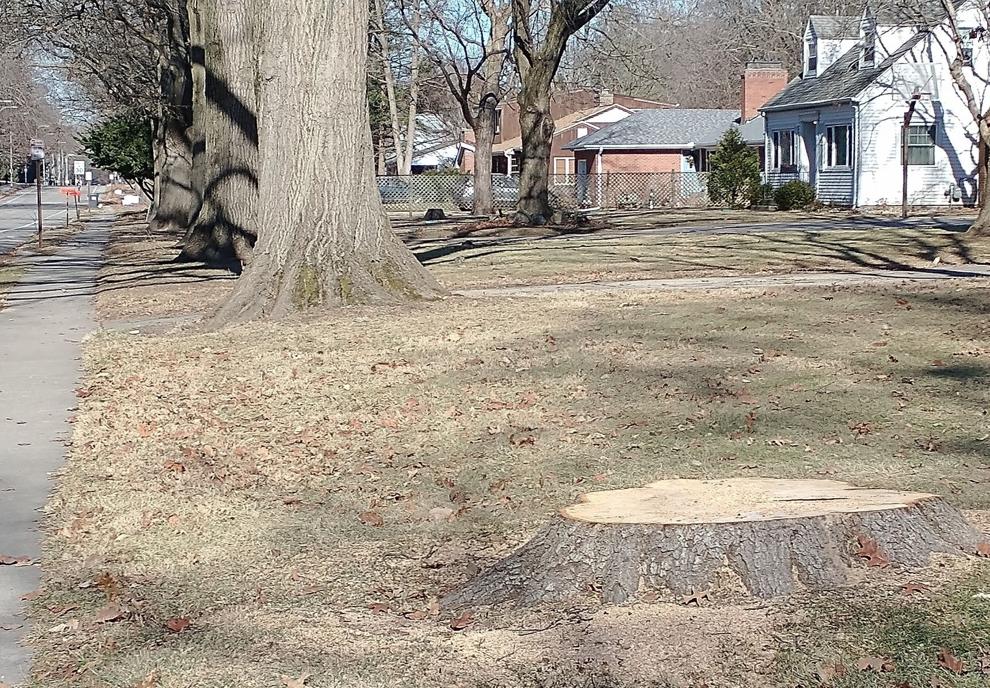 Diseased trees
"Recently two of the very large oaks on east side of Race Street between Mumford and George Huff have been removed. I know they are probably getting old enough to become a hazard but wonder if city of Urbana is planning to take them all down. From what I can tell they are on city right-of-way. That stretch of Race has always been a favorite because of those trees and have wondered who planted and when."
The two large Pin Oaks that were removed on South Race Street were believed to have been infected with Bacterial Leaf Scorch, said Urbana City Arborist Kevin Sanderson.
"BLS is caused by the bacterium, Xylella Fastidiosa transmitted by sap sucking insects into the tree's xylem which once infected the tree will eventually die over a period of several years," said Sanderson. "This disease is not transferable from tree to tree but can be transmitted by these insects. The two Pin Oaks that were removed were in very serious decline and needed removed for safety and possible infection that we did not want to be transmitted to the other large oaks along Race Street."
Sanderson said he doesn't know when the oaks along the street were planted but guessed they date to the 1940s.
"I would venture to guess they are close to 80-90 years old," he said.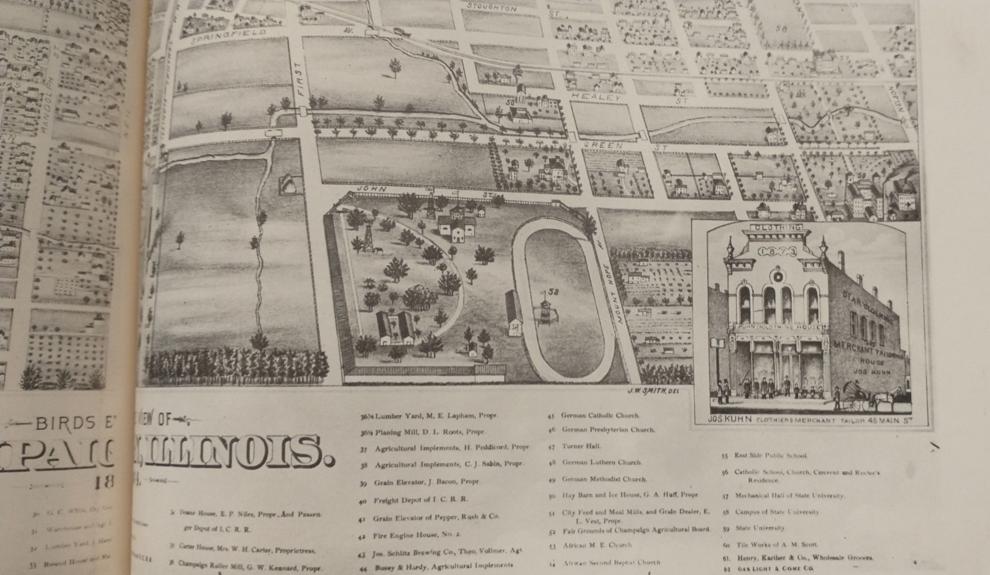 Old county fairgrounds
"I have a ticket dated 1904 to the Champaign County Fair. In the August 2020 edition of The News-Gazette under history it tells about how Champaign suspended all business for the county fair. It further says it was the first time Champaign merchants closed for a fair since the fairgrounds were moved from Champaign to Urbana. My question is, where in Champaign were the fairgrounds before moving to Urbana?"
Earlier the Champaign County Fairgrounds were located in what is now University of Illinois campus housing. A multi-block area south of John Street between what is now First and Fourth streets was the home of the fairgrounds.
The 1893 Champaign County Atlas (available to view at the Urbana Free Library's archives) contains what was called "a birds eye view" of Champaign. It shows a fairgrounds race track along Mount Hope Road (later named Fourth Street).  The county fairgrounds moved to Urbana around 1905.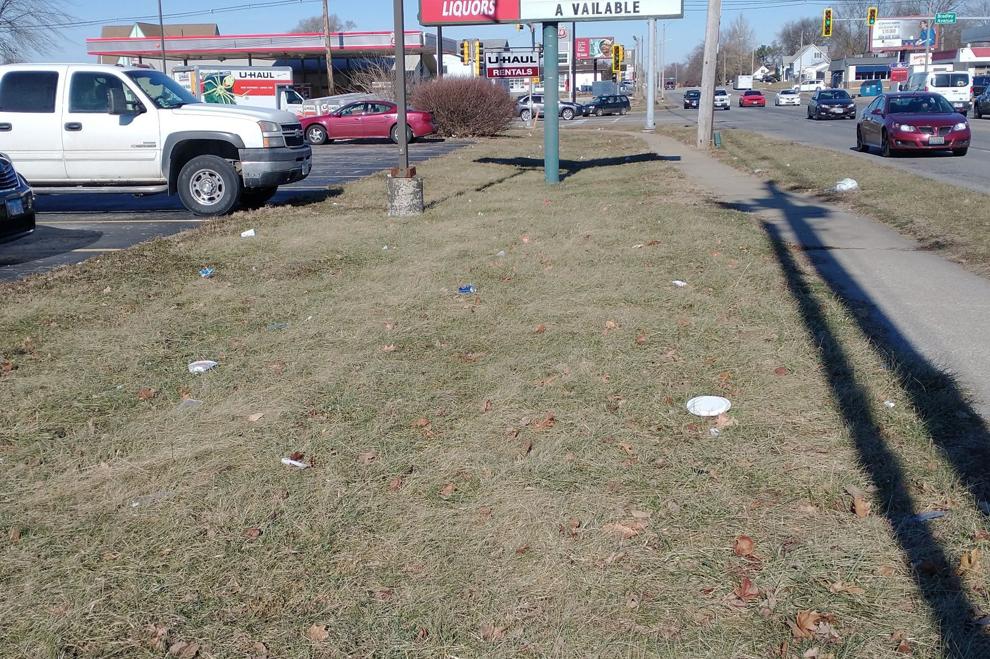 Trash on site
"I walk and run by the corner of Mattis & Bradley pretty often and have noticed a high level of trash on the property of the old Family Video store. I wasn't sure who owns the property and whether or not they are under any legal obligations to keep it clean. I am sure some stuff blows up onto the property but a large majority is in their parking lot, grass, and bushes. Any info you have legal requirements for businesses in this regard, or a way I could contact the owner would be great. I also don't mind helping them clean it up, I've just noticed its neglect for over a year now."
"Thanks to your reader for bringing this to our attention," said Tim Spear, code compliance manager at Champaign's neighborhood services department. "I asked an inspector to go look at this complaint earlier this week. The inspector took photos of the trash on the property and will be issuing a notice to the owner to clean up the property.
"If anyone has concerns about property conditions in the city of Champaign, they can contact the Neighborhood Services Department in three different ways. We can be reached by phone at (217) 403-7070, we can be reached by e-mail at neighborhoodservice@champaignil.gov, or there is a form that can be filled out on our website at Submit a Nuisance Complaint - City of Champaign (champaignil.gov)."

Stoplight at Bradley & Duncan?
"Has there ever been any discussion on putting traffic lights at the Bradley Avenue & Duncan Road intersection, there seems to be a lot of traffic and confusion there for a four-way stop."
There's nothing pending, said Kris Koester, spokesman for Champaign's public works department.
"This intersection is one of several unsignalized intersections, of two arterial streets, that has been looked at and discussed for signalization in the past. It is currently not in the 10-year Capital Improvement Projects Plan," Koester said. "Each year a multi-department team reviews the plan and identifies key projects. All of these projects identified compete for available funding and are then approved by city council during the annual budgeting process."