Tom's #Mailbag, July 15, 2022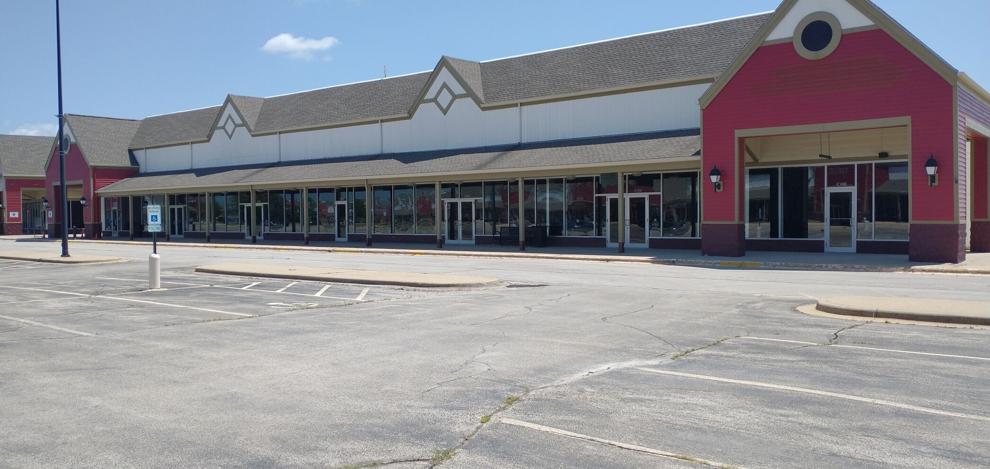 Questions for Tom? Just click here
Lots of First World Problem questions this week. On a brighter note we dive into the history of Roselawn Cemetery, the Tuscola outlet mall, Old Church Road and the 115-year-old Illini Hall.
Also, Windsor Road resurfacing, Sweet Basil Cafe, a permanent marching band tower at Champaign Central High School, COVID screening at Carle, plastics recycling and a new name for a new campus building.
Dedicated street request
"I am a former police officer and found after moving here that Champaign has a Black Lives Matter dedicated street. I applied for a Blue Lives Matter street and it was quickly denied. I was informed that the city council did the Black Lives Matter sign and it wasn't requested by a resident. Considering I bought a home in Champaign, pay my taxes on most everything in Champaign why would my Blue Lives Matter sign not even be considered (from what I was told)?"
Champaign Communications Manager Jeff Hamilton provided the following response:
"Thank you for your inquiry. On June 7, the City of Champaign received an application for a Blue Lives Matter honorary street designation. City staff reviewed the application, and based on the information provided by the applicant, it was not evident that the request met the policy criteria required for a local designation. These criteria can be reviewed on the City's website.
"The City Council was made aware that the application had been received. The City values and honors the service of our dedicated employees at the Champaign Police Department. The City Council has previously approved, in perpetuity, honorary street name designations for each of our officers who tragically lost their lives in the line of duty. Honorary Thomas Dodsworth Avenue is located on First Street between University Avenue and Park Avenue. Honorary Robert L. Tatman Avenue is located on University Avenue between First Street and Chestnut Street. And Honorary Christopher Oberheim Avenue is located on University Avenue between Chestnut Street and Neil Street. Each street is marked with specially-designed honorary street signs that prominently display the officer's name as well as the Champaign Police Department badge.
"Your readers can learn more about Champaign's honorary street designation program, including an interactive map and information about each honoree, on the City's website."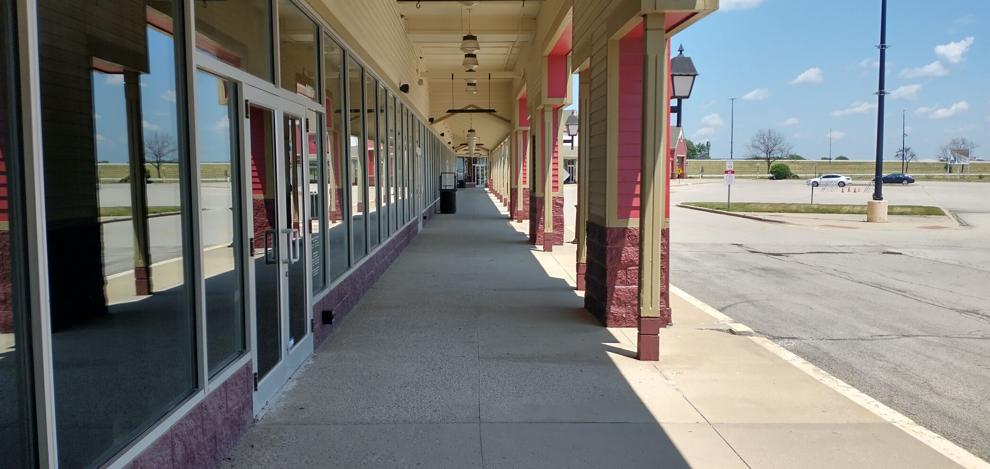 Tuscola Outlet Shops
"It appears the (Tuscola) outlet mall is down to 1-2 stores. Has the city given up on it?"
and
"What is happening with the outlet mall in Tuscola? I understand the difficulties of the COVID time period but it doesn't appear the owners of  this mall are doing anything to fill the empty spots. A couple of years ago I was in one of the stores and the manager and I got to talking. She said the rent has risen and they were doing nothing to help the current businesses. It is a nice stop if you don't feel like driving to Chicago or St. Louis."
There are still eight stores operating at the Tuscola Outlet Shops: Chico's, Polo/Ralph Lauren, Old Navy, Maurices, Famout Footwear, American Eagle, Famous Footwear, Bath & Body Works and Russell Cellular (Verizon).
The Douglas County Health Department also is there.
That's a far cry from the outlet mall's heyday — it opened in October 1994 as the Factory Stores at Tuscola with 54 stores — when it had more than 60 shops and a food court.
Retail isn't what it was 25 years ago and the Tuscola mall is no exception.
"I am not sure what the writer means by stating 'has the city given up on it, the city does not own the property, however we have tried to work with prospective buyers during the last few years with not much response from the current owner," said Tuscola Mayor Dan Kleiss. "We also have not been successful in getting much information from current owners on any plans that they might have for the property."
The mall is owned by Namdar Realty Group of Great Neck, N.Y. It owns shopping malls and open-air retail facilities throughout the U.S., including Fairview Heights Plaza in Fairview Heights, Pullman Park in Chicago, Northfield Square in Bourbonnais and Hickory Point in Forsyth.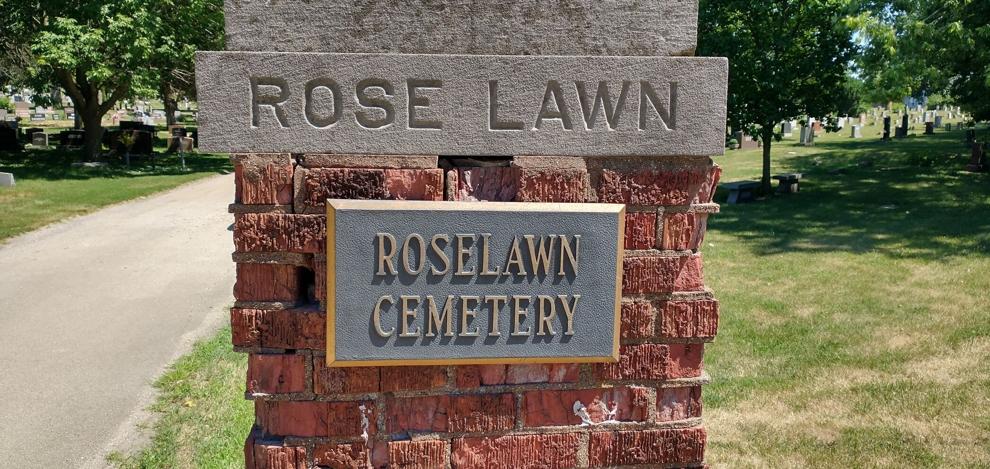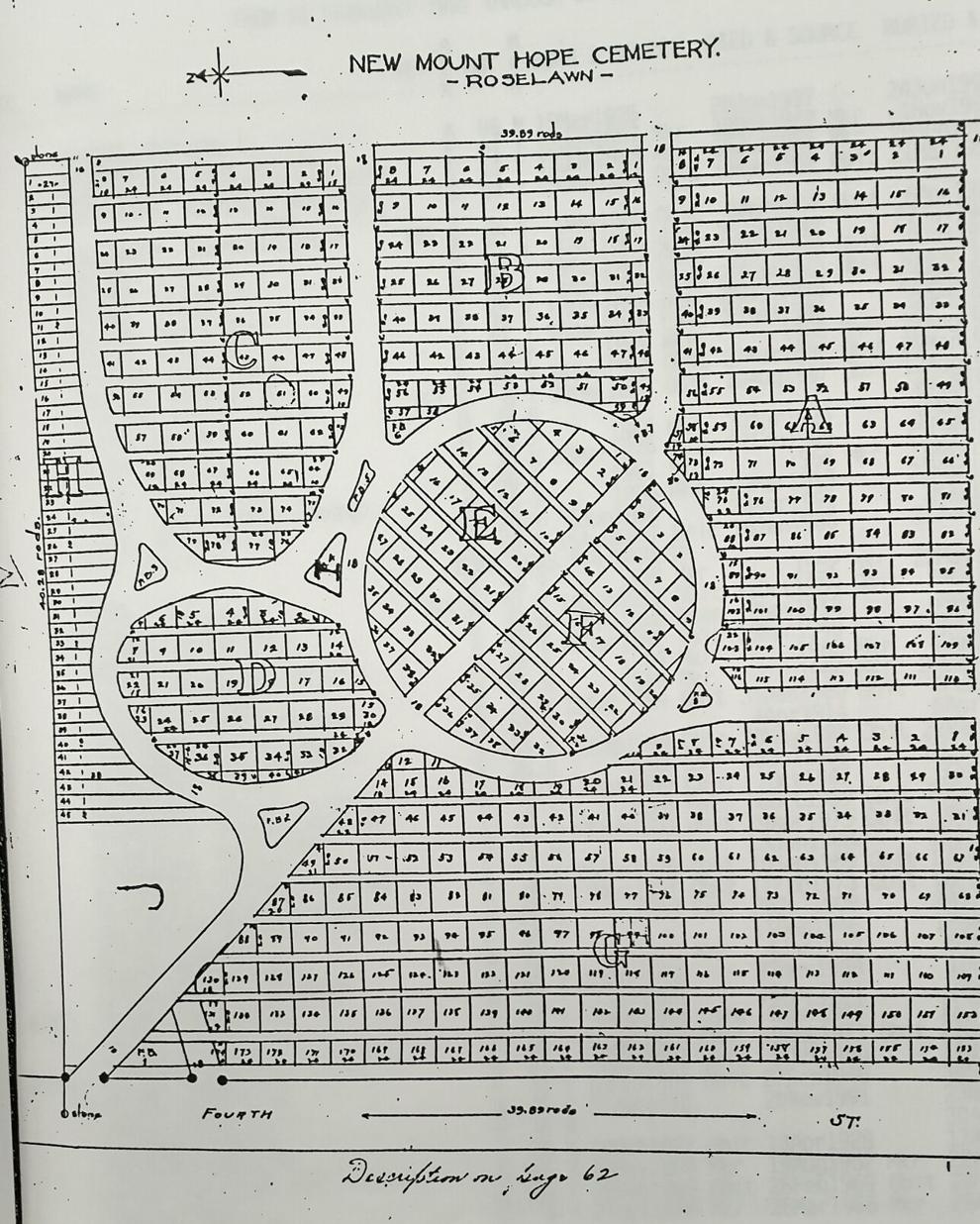 Cemetery mystery
"Rose Lawn or Roselawn?"
Everything — except that sign engraved in concrete at the entrance — says it is Roselawn.
"According to all my paperwork it is one word," said a cemetery employee who asked that her name not be used.
An early map of the cemetery grounds said it is one word.
Champaign County property tax records say it is one word.
A story about the cemetery in the Aug. 14, 1914 edition of the Urbana Courier-Herald, which described Roselawn as a "perpetual care park cemetery," said it is one word.
"It is directly north of the golf links of the University of Illinois on a good, high, gently rolling piece of ground that is ideal for the plans of the landscape gardeners who have designed and built it," said the newspaper story.
Roselawn was developed by C.R. Sims, president of the  American Necropolis Co. of St. Louis. Today it is owned by Midwest Group of Illinois, based in Schiller Park.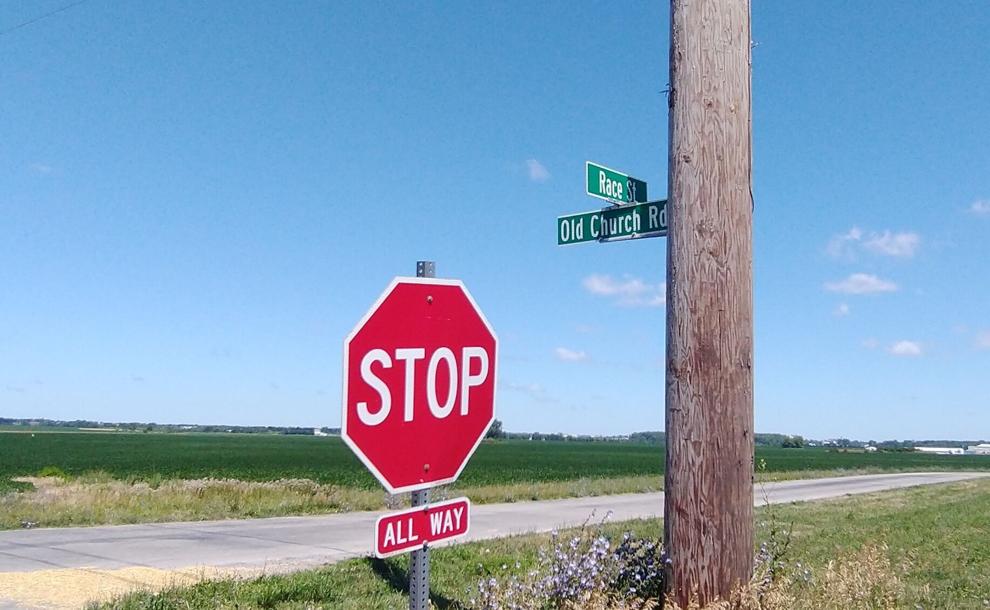 Old Church Road
"Can you tell us anything about the 'Old Church' that Old Church Road was named after? Where was it, and what kind of church was it?"
We don't have an official answer — no officials seem to know for sure — but a highly educated guess is that it is named for the old Savoy Methodist Episcopal Church that was located at 114 W. Church St., Savoy.
The first Methodist Church built at the site was destroyed in 1886 by a tornado. The second one burned down in 1895. The third one, dedicated in September 1895, remained a church until 1971 when it was sold to the village of Savoy.
Joan Dykstra, a former mayor of Savoy, recalled that she was sworn in as a village trustee in the old church/village hall in the early 2000s.
Since there was no other church for years along the stretch of Old Church Road, our belief is that the road derives its name from the Savoy Methodist Episcopal Church.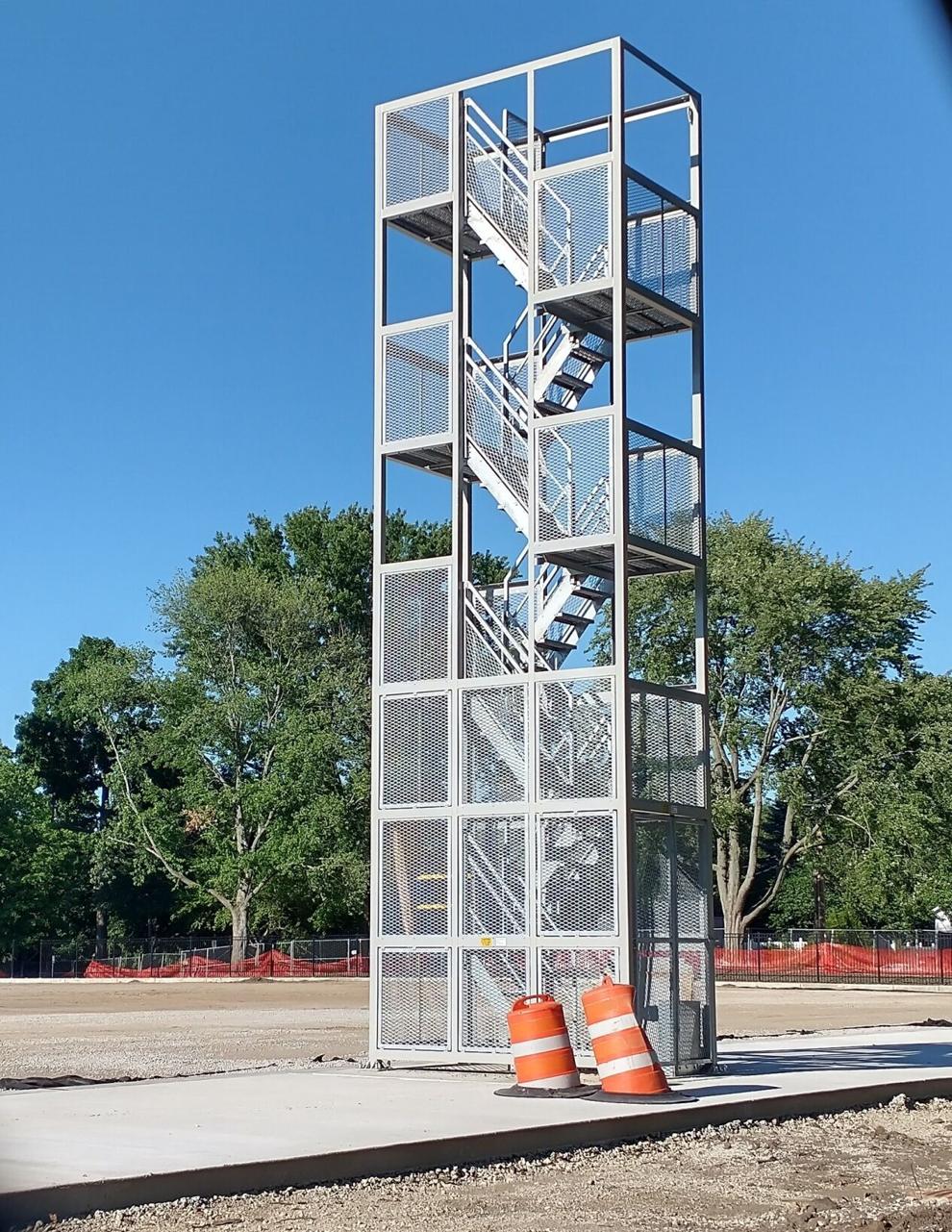 Marching band tower
"At the renovation site to the north of Champaign Central High School, there is what appears to be a stand much like the (Marching Illini) uses at their practice field on campus. Can you tell me if this is indeed what it is, for the Central band to use?"
Yes, said John Currey, band and orchestra director at Champaign Central, that is a marching band tower.
"After many years of using scaffolding and a scissor lift, we will have a permanent tower and sound system," said Curray. "Unfortunately it will not be ready for use for this year's season. We will begin using it next season. In the meantime we will be rehearsing at McKinley Field."
Eventually a turf field will be in place along Church Street for use by the marching band and the Champaign Central soccer teams.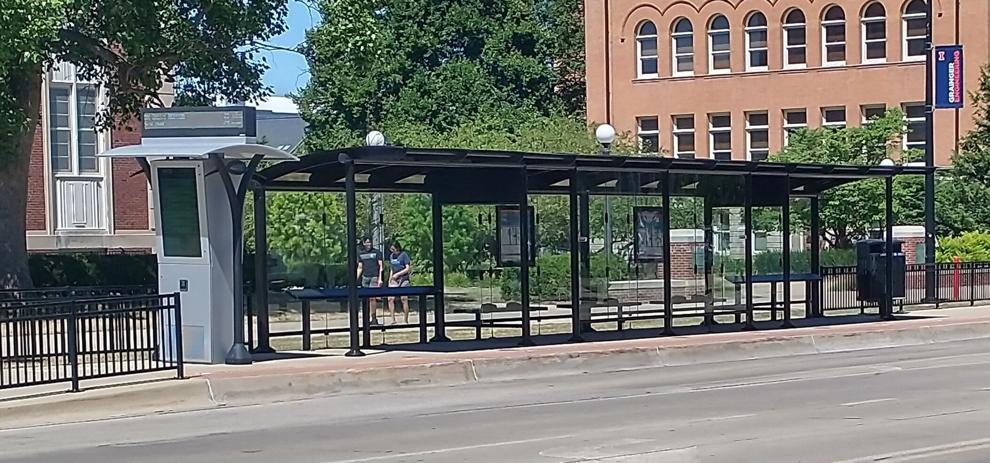 Bus stop maintenance
"Just curious, the MTD has all these new bus stops on Green Street and Wright Street that they maintain. How did the university and city end up with the job of emptying the trash cans at these stops."
"It's all about partnership and cooperation. We are lucky in this community that we have governmental entities that genuinely work together to make our home as great as possible," said Karl Gnadt, managing director of the Champaign-Urbana Mass Transit District. "For example, the bus stops on Green Street mentioned in the question are just one part of the larger overall project we called the Multimodal Corridor Enhancement Project (MCORE).
"This significantly improved and transformed the most traveled corridors in our community by vehicles, bicycles and pedestrians. The cities of Champaign and Urbana, along with the University and MTD, brought together our resources to make this project a reality.
"MTD is the public transit provider, not a public works entity. Both cities and the University have public works departments and are well positioned to complete tasks like garbage and snow removal. In effect, it's segregation of duties. We keep costs to the taxpayers lower by reducing redundancy. So, you might ask, what did MTD do to deserve the public works support of the cities and university?
"Well, how about this: MCORE cost $47.6 million. Of that, MTD brought $19.7 million to the table (41.3 percent). The rest was split between Champaign (41.5 percent), Urbana (9.6 percent), and the University of Illinois (7.6 percent). I think it's fair to say that this improvement would not have happened if not for MTD. Good partnerships equal a strong community."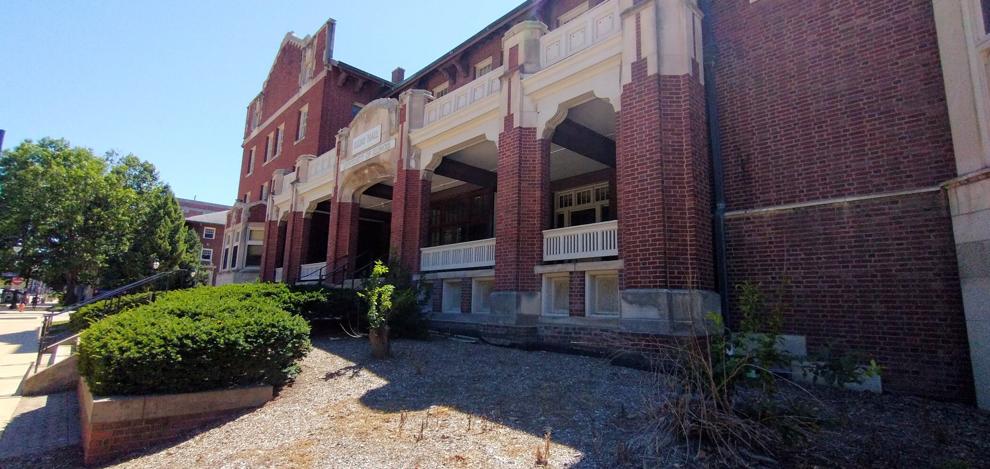 Illini Hall update
"Have you heard anything lately about UI Illini Hall building on the corner of Wright and John streets being torn down? I retired a year ago there and was told at that time it was coming down."
"Illini Hall demolition is scheduled to be out for bidding July 15 (Friday)," said University of Illinois Urbana campus spokeswoman Robin Kaler. "We anticipate that process will be completed this fall, and the demolition should happen sometime in mid-to-late October."
Illini Hall was built in 1907 as the original home of the University YMCA. In later years it was student union and the home of the Daily Illini and the Police Training Institute. More recently it was used by the Department of Statistics.
Savoy post office
"I often mail items using a pre-paid USPS shipping label. I prefer to wait in line so that the item is scanned and I have a printed receipt as confirmation. Almost all of the local post offices (Urbana, Champaign, Mahomet) provide this without any issue, except for the post office in Savoy. For several years now I've receive pushback from the Savoy postal workers telling me they "don't do that here." I am not mailing 50 items at one time. Many times its one or two store returns. I hate the "conflict" so I now I drive elsewhere to mail items even though the Savoy post office is closer to where I live.
"I find it hard to believe that the USPS would not have a standard set of guidelines that all post offices follow. Can the Savoy post office really refuse to scan my pre-paid label and provide me with a receipt? What are the USPS guidelines regarding this topic? And who do I contact if I am unhappy with a specific post office's actions?"
There's a new acting postmaster at the Savoy Post Office and Charlie Riddle says changes are being made.
"I'm telling my staff that it people want a receipt give them a receipt," said Riddle. "I'm trying to get things back to the way they were when I first worked here years ago."
RIddle has been working at the post office in Monticello.
Carle COVID screening
"I was wondering the screeners at the Carle Hospital main entrance. Do you know why they are still screening when no other Hospital is? Also they seem to be very unhappy with doing the job (griping), the older ones can't they just do something else?"
"As the highest level of hospital care in the region, Carle Foundation Hospital takes intentional measures to ensure all patients and team members have the safest environment possible to give and receive care," said Carle spokeswoman Brittany Simon. "We are required to follow Centers for Disease Control and Prevention guidance on screening for COVID-19 at healthcare facilities, the direct screening completed by entryway team members provides an additional level of surveillance to limit the potential spread of infection."
Recycling plastics
"We have heard from many people that the plastic we have put into recycle and picked up by our waste hauler, all ends in the dump. Is this correct? Is any of our recycle being recycled?"
"Thank you for your question. Speaking on behalf of the City of Urbana's U-Cycle program, rigid plastics (#1-7) and other accepted recyclables collected in the city's contracted curbside and multifamily recycling programs have recycling markets to accept those materials," said Courtney Kwong, Urbana's recycling coordinator. "In the U-Cycle program, all acceptable #1-7 rigid plastics are recycled. We do not accept expanded polystyrene, commonly known as Styrofoam.
"Due to the location of the markets and industries that accept plastics in the U.S., being in the Midwest is an advantage. Once plastics are processed into pellets or chips for the manufacture of new products, plastics are sent to different manufacturers to be made into recycled-content products.
"For example, #1 PET plastics (such as soda bottles) collected and recycled are sent to carpet manufacturers, such as Mohawk Industries, where it is incorporated in the manufacture of 'eco' carpet. Plastics such as milk jugs are sent to various industries to be manufactured into items such as park benches or composite lumber used for decking. Other plastics (#3-7), including items such as yogurt cups or cooking oil containers are considered 'mixed load' plastics and are used to be manufactured into items such as drainage pipes or tubing."
For more information about Urbana's recycling program, please visit www.urbanaillinois.us/u-cycle<http://www.urbanaillinois.us/u-cycle
Champaign Hooters building
"Was the Hooters building in Champaign built to be a Hooters or did the restaurant move in there? By the way, it still appears empty. Is there a chance they will tear it down since the Hardee's near it was torn down?"
The former Hooters at 1706 S. State St., Champaign, originally was known as Time Out Sports Bar and Grill in the late 1990s.
The property is owned by Helen Amanda Sullivan of New York City. The Hardee's site has a different owner.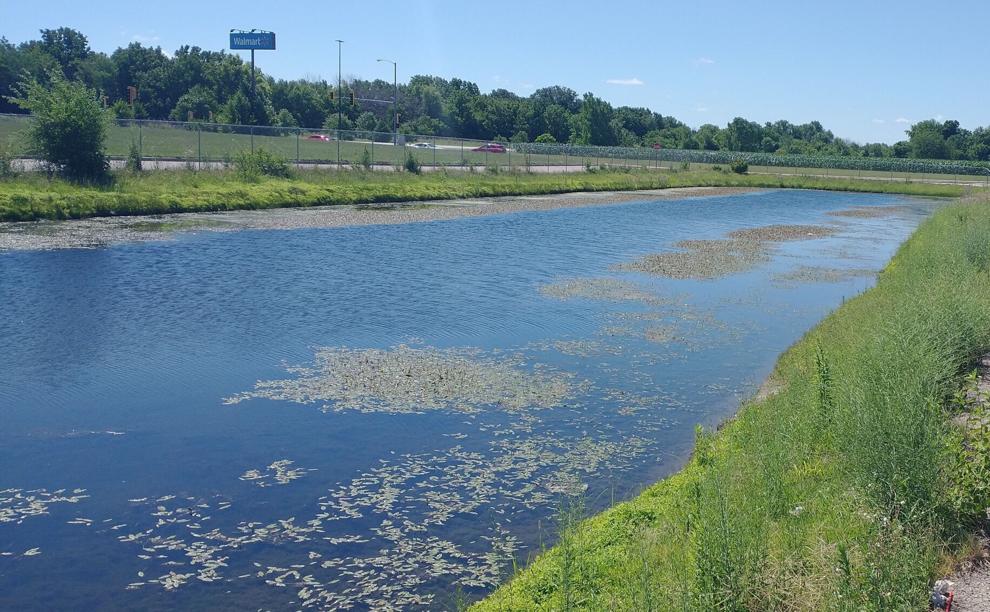 Savoy Walmart property
"I was wondering if you would know who was responsible for taking care of the property inside the two fences of the ponds in front of Walmart in Savoy? I think this was addressed before. The ponds look pretty bad and the grass keeps growing."
That entire 22.4-acre property, including the ponds, is owned by the Wal-Mart Real Estate Business Trust.
Mahomet Dairy Queen
"Any date for reopening Dairy Queen in Mahomet after the fire?"
We were unsuccessful attempting to talk to "Pete" Patel, owner/manager of the shop, but Patrick Brown, the village administrator in Mahomet, said that Patel told village officials he's waiting on his insurance company to process his claim before any renovations begin.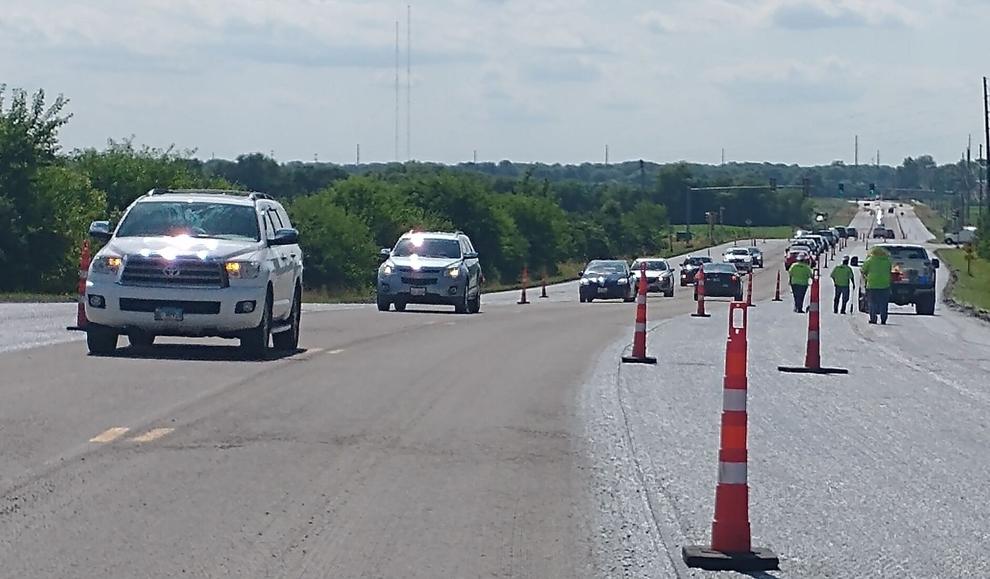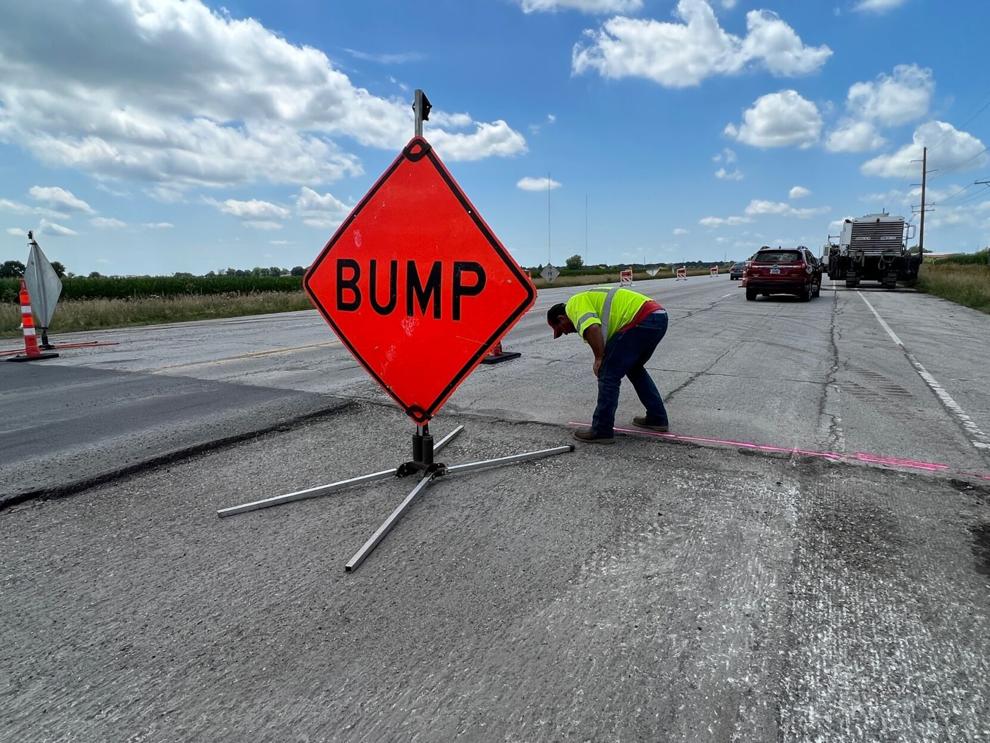 Windsor Road resurfacing
"Looks like they are resurfacing Windsor road in Urbana. Will it be done by university move-in?"
"Open Road Paving expects to complete the asphalt resurfacing work before the University's move-in week, which starts Aug. 14," said John Zeman, Urbana's city engineer. "By that time, the work remaining on this project should be permanent pavement markings and rumble strips."
Interchange mowing
"Who is responsible for mowing the grass along the bridges over I-74 and around the interchanges, specifically in the sight triangles where the off ramps ramps abut the cross road? The ramps from eastbound and westbound I-74 to Lincoln Avenue have such tall grass that it is blocking the site line and poses a hazard. Someone mowed the grass along Lincoln Avenue east and west of the highway but not in the immediate vicinity of the ramp intersections with Lincoln Avenue."
"Our staff has mowed this portion of I-74 eastbound. The mowing crew went out to the bridge project just west of St Joseph and they are now working their way back to Urbana/Champaign and should get through the westbound portion of the Lincoln Avenue interchange in the next few days," said Kensil Garnett, Region 3 engineer for the Illinois Department of Transportation and overseer of all things IDOT throughout much of central Illinois, including Peoria, Bloomington-Normal, Champaign-Urbana and Danville.
Savoy KFC
"Who owns the KFC on South Neil Street and do they have plans to fix the many large pot holes in their parking lot and the drive through? They can do serious damage to a small car."
The property at 1321 N. Dunlap in Savoy is owned by EYM Group Inc. of Irving, Texas.
Sweet Basil followup
The Sweet Basil Cafe, subject of many mailbag questions the last two years, is about to open.
The restaurant at 103 W. Marketview Drive, Champaign, is planning an Aug. 1 opening, according to a Facebook post.
It was formerly a TGI Fridays.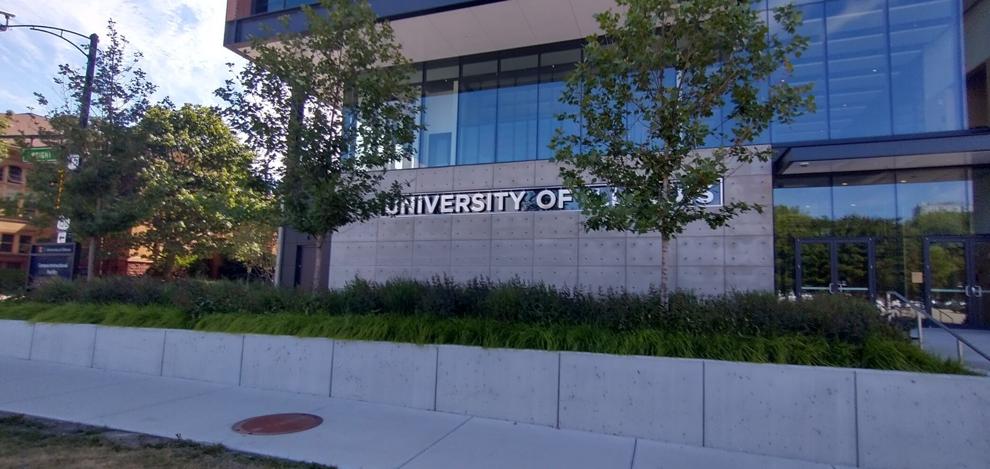 New name for Campus Instructional Facility?
A loyal Mailbag reader suggests a contest to give a new name to the rather undistinguished "Campus Instructional Facility" at Springfield & Wright streets. (It was the topic of a mailbag question last week).
Just to start the ball rolling our reader suggests "The Chief Illiniwek Center." Surely someone has another name that won't get the University of Illinois and its athletic teams in trouble with the NCAA.
Send me your suggestions this week. The university doesn't have to adopt the name — it's likely it won't since it doesn't even own the building yet — but it will be an interesting exercise. I'll try to come up with an appropriate prize.