Tom's #Mailbag, July 22, 2022
The mailbag is jammed like a northbound highway to Wisconsin this weekend.
Questions about all kinds of stuff: noon whistles, Raising Cane's, marching bands in the July 4 parade, country club memberships for top UI officials, county fair food, slow business in the basement of the Illini Union, Champaign schools of choice and alleged impassable streets in Urbana. Plus a memory of life in Rossville while German POWs lived and worked in the area.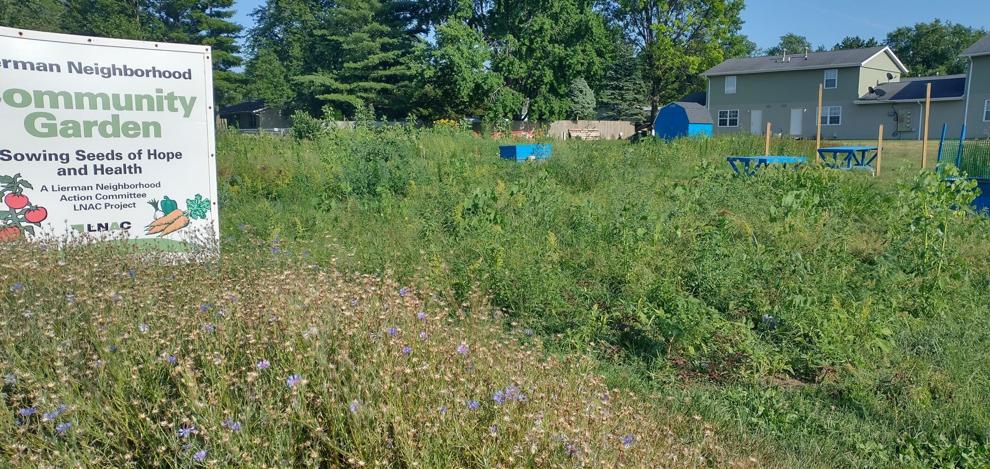 Unkempt community garden
"Can you find out what, if anything, is happening at the community garden on the southeast corner of Lierman and Washington Streets in Urbana? For a number of years a vegetable garden has flourished at that site with individual rental plots and giveaways of produce on Saturday mornings. This summer the garden is an eyesore. It seems to have been abandoned and taken over by weeds."
"For 10 years, the Lierman Neighborhood Action Committee (LNAC) operated a community garden on this site. The property is owned by the city of Urbana and was leased to LNAC for $1/year," said Urbana Mayor Diane Marlin. "Recently, the city was notified that LNAC was disbanding and was not able to continue the garden.
"We were not able to find another group to garden there this year. The site now has been added to the city's mowing list and it will be mowed shortly."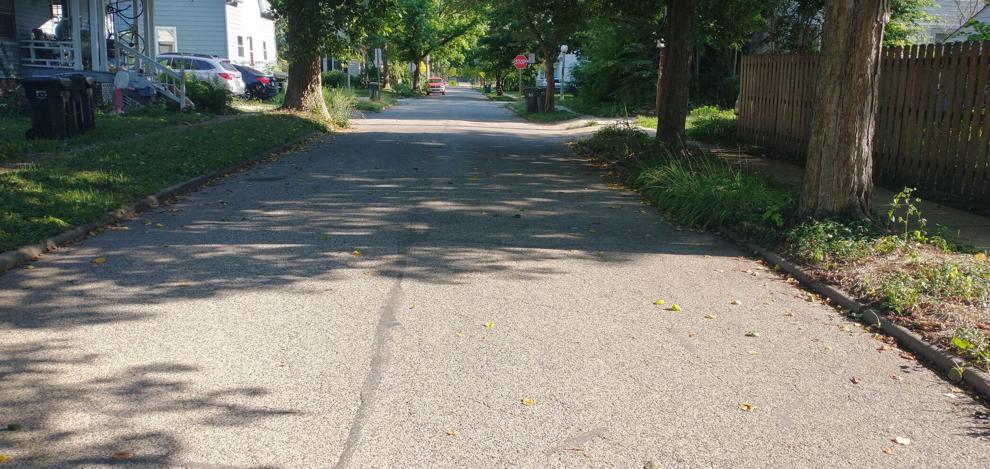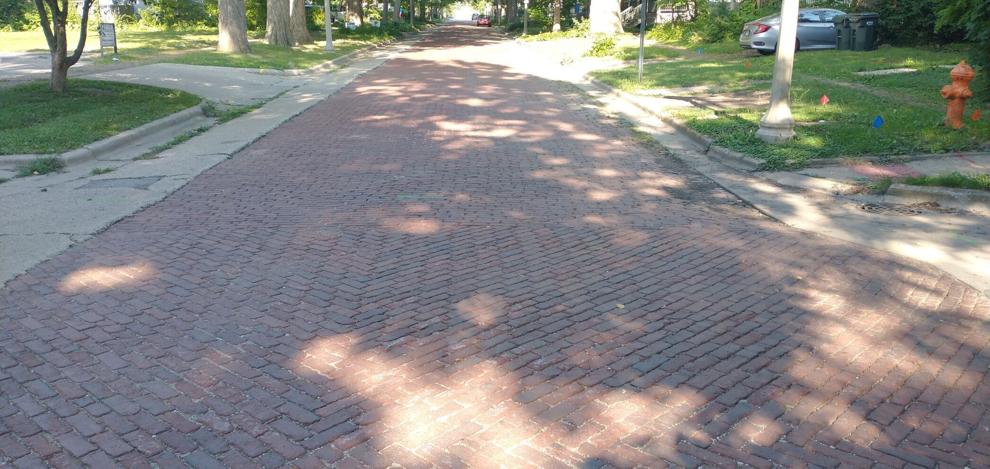 'Impassable' streets
"The residential streets in Urbana are becoming impassable due to the deteriorating roads and numerous potholes. Does the Urbana City Council and Mayor Marlin have a plan to a resurface the roads? Are there plans to use the ARPA funds to address Urbana's crumbling infrastructure?"
You stand accused of misdemeanor exaggeration, a newly passed mailbag law punishable by having to listen to all Cubs' radio broadcasts from the 2022 season.
"Yes, there is a plan," said Marlin. "The challenge is getting the funding to implement it. We have assessed the condition of every mile of pavement in the city. The data from this assessment and others informs the plan for infrastructure improvements in the city, which is outlined in our 5-year Capital Improvement Plan.
"Several neighborhood street projects are scheduled for this year, along with major projects such as Lincoln Avenue, Springfield Avenue and Windsor Road. The main revenue sources for street improvements are local and state motor fuel taxes plus state and federal grants. (Contrary to what many believe, the city's share of local property taxes is very small and it does not fund street repair.) We recently applied for an $11 million federal grant to rebuild Florida Avenue and also hope to receive additional funding via the Bipartisan Infrastructure Law.
"The Council has identified priority areas for American Rescue Plan Act (ARPA) funding; allocations for expenditures will be determined in the coming months."
Urbana Sweetcorn Festival
"With the closing of the Urbana Business Association, has anyone taken up the reins for the Sweetcorn Festival held in Urbana in August?"
Nope.
"There are no plans for a Sweetcorn Festival in August," said Marlin. "However, I invite the public to enjoy the upcoming festivals and events that are scheduled in Urbana. Here are some of them: C-U Folk and Roots Festival, The Pygmalian Festival, Pride Fest Parade and Fair, Prairie Crossroads Blues Society Blues Fest at Bunny's Tavern, wide variety of Urbana Public Arts and Culture program events, live, daily outdoor music at the Rose Bowl Tavern and Oktoberfest at Riggs Beer Company.
"These events highlight different venues and interests in our community and introduce people to our rich and vibrant arts and culture scene. And, of course, the best sweet corn in the region can be found at Urbana's Market at the Square from 7 a.m. to 12 noon, Lincoln Square in downtown Urbana."
Country club memberships
"How many memberships and how much does the University of Illinois own at the Champaign Country Club?"
The University of Illinois does not have any membership at either the Champaign or Urbana country clubs.
The University of Illinois Foundation, a separate, private entity, does provide memberships at either or both of the clubs for 11 individuals. The UI Foundation, unlike the university, is not subject to the Illinois Freedom of Information Act.
But the university provided this information in response to your question:
"In the interest of openness, the University of Illinois Foundation can provide the following information:
"There are 11 employees who have Champaign Country Club and/or Urbana Country Club memberships included as a component of their compensation package. These types of memberships are commonly utilized and serve a number of business and philanthropic purposes.
"These memberships offer venues to host donors and community leaders, recognize their generosity and support, and inspire future giving and partnership with the University of Illinois. These memberships are paid for by the University of Illinois Foundation. No state funds or other taxpayer dollars are used for this purpose."
The following individuals receive memberships as a component of their compensation package:
Robert Jones (Urbana campus chancellor)
Barry Benson (senior vice president; vice chancellor for advancement, Urbana campus)
Michael Ross (director at Krannert Center for the Performing Arts)
Brad Dancer (men's tennis coach)
Brad Underwood (men's basketball coach)
Bret Bielema (head football coach)
Evan Clark (women's tennis coach)
Howard Milton (senior associate athletic director for development)
Josh Whitman (athletic director)
Shauna Green (women's basketball coach)
Tim Killeen (university president)
Champaign County Freedom Celebration
From a parade to a fireworks show, the return of the Champaign County Freedom Celebration was a sight to see.
Missed the marching bands
"Where the heck were the marching bands in the July 4th parade?"
"Due to not having the parade the last couple of years, our parade chairs changed and miscommunication and lack of communication caused them to not contact the school bands until after school was already out, which was too late for the schools to put something together," said a statement from the Champaign County Freedom Celebration Committee. "We are definitely going to rectify this for future parades. Please pass along our apologies."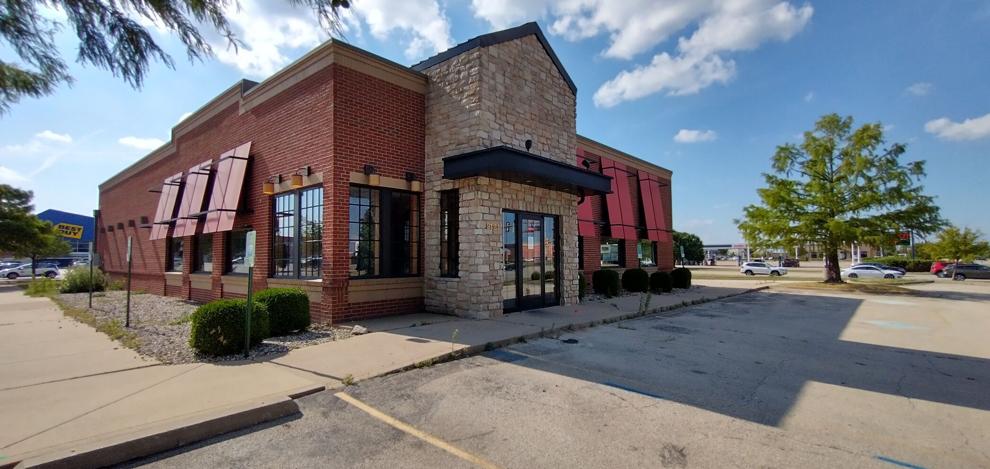 Another Raising Cane's
"I heard that Raising Cane's is opening a second restaurant in Champaign. True?"
It is. The rapidly growing chain that specializes in chicken finger meals appears to be preparing to open a shop at 2121 N. Prospect Ave., the site of a former Applebee's.
A permit to demolish and remove the existing building and construct a Raising Cane's with a dual-lane drive-thru is pending at Champaign Building Services.
A smaller Raising Cane's is under construction at 411 E. Green St. in Champaign's Campustown. It's scheduled to open this fall.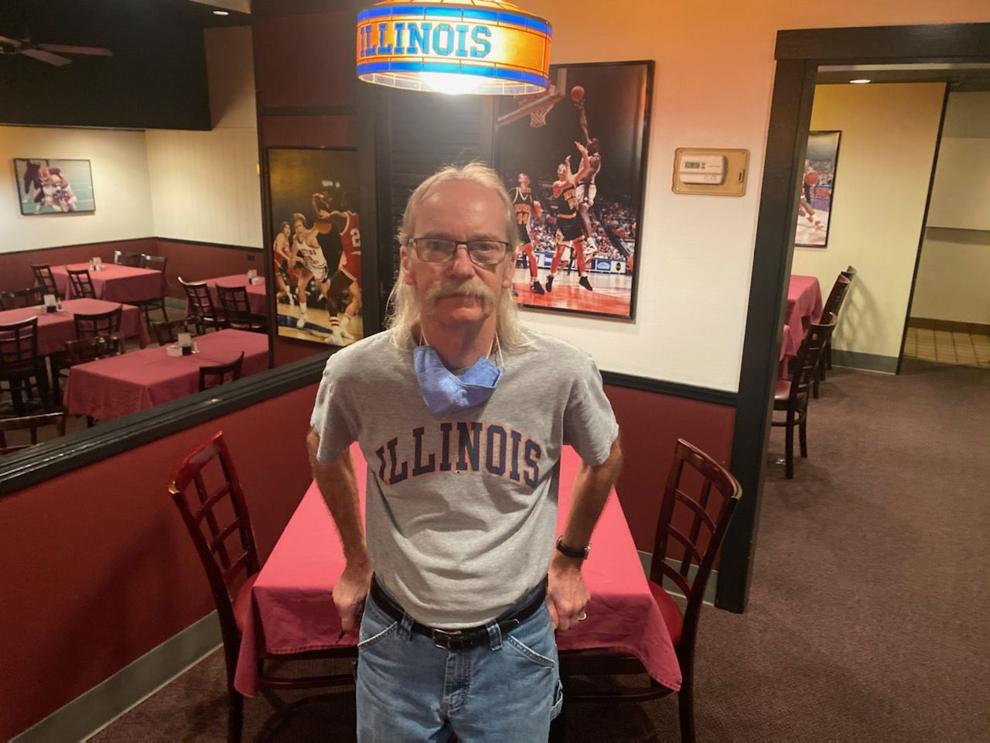 Ribeye manager
"We've been to The Ribeye a few times since the change of ownership. We haven't seen Buck Plummer there at all. Has he retired?"
"He's enjoying retirement," said a colleague of the former general manager at the Champaign restaurant.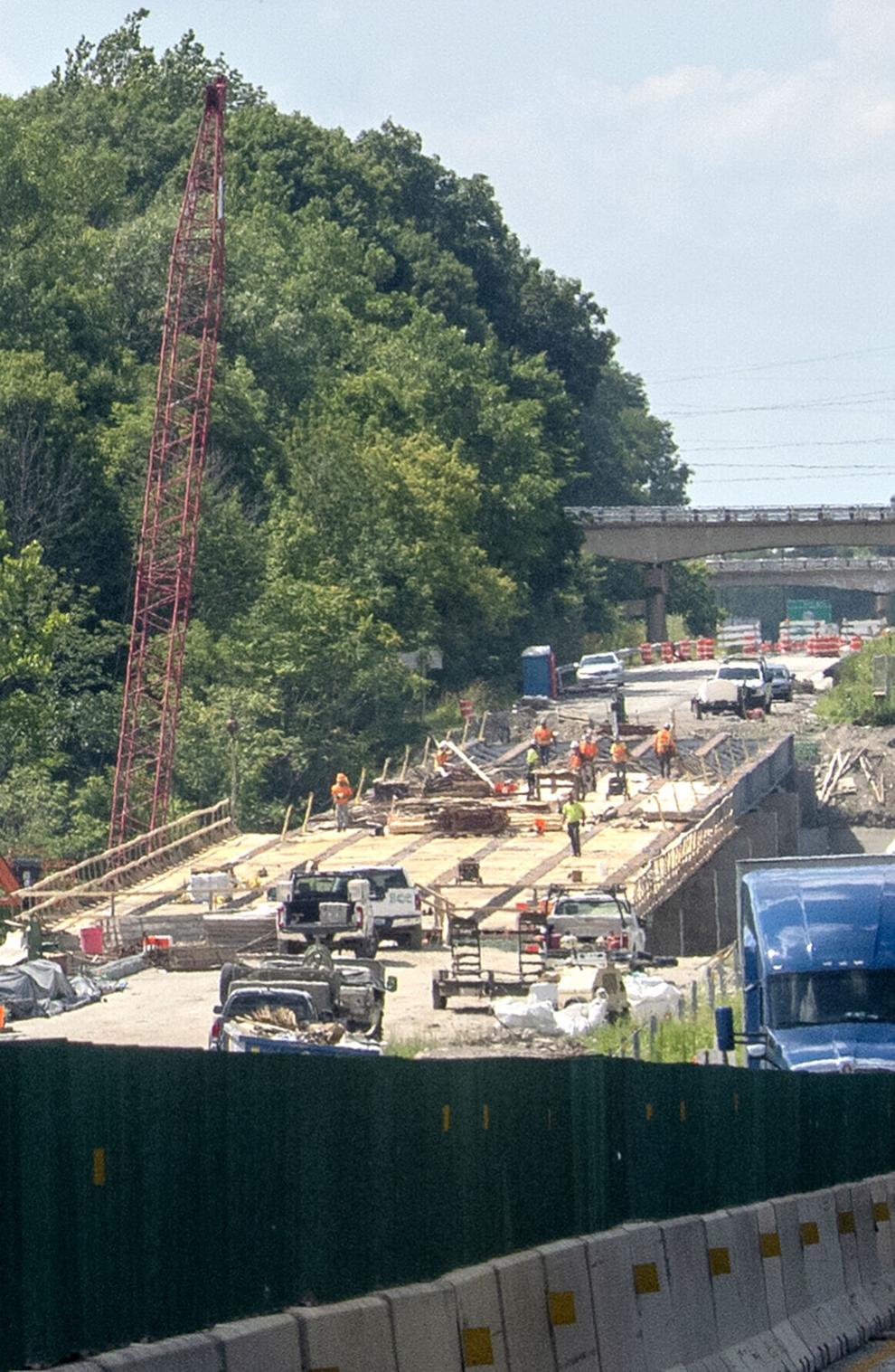 I-74 project near Danville
"What is the timetable for completing the big bridge project west of Danville on I-74?"
"The work on this project consists of superstructure replacement and substructure repairs for the two structures over the Salt Fork Vermilion River," aid Kensil Garnett, Region 3 engineer for the Illinois Department of Transportation. "The intent is that the project be completed on Nov. 1, plus 10 working days. Clean-up work, seeding and punch list items should be completed in the 10 working days. This project was on the July 31, 2020 letting and the ICC Group Inc. is the contractor. The awarded value of the contract was $17,683,000.00."
Replacement for dry cleaners?
"The cleaners at the corner of Springfield Avenue and Neil Street has been demolished. Do we know what will be built in its place?"
The city of Champaign has not received notice of any plans for the corner, said building safety supervisor Randy Smith.
Noon whistles
"I grew in rural Champaign County and went to grade school in a small town. We always heard the noon whistle. What was the significance of the whistle? Is it still in use in small towns/villages?"
Many towns throughout the United States in the first half of the last century had a noon whistle to let factory workers, farmers and other outdoor workers know that it was time for lunch, or dinner as some Midwesterners would say.
The whistles also were used to call volunteer firemen in the case of a fire or other emergency. So the daily noon whistle also served as a test to make sure it was still working.
Many area towns, including Urbana, Champaign, Farmer City and Decatur, had noon whistles. Both the Big Four shops in Urbana and the Illinois Central yards in Champaign had one to let workers know it was lunchtime. The area of west Champaign, once known as Bonnerville because of the Bonner Manufacturing Co. factory, also had one.
I don't believe there are any towns that still blow a noon whistle.
Here's from a 1946 Associated Press story about a controversy involving a noon whistle and Daylight Saving Time — another recent mailbag tale — in Mount Carroll, IL.
"The noon whistle will blow twice daily in this county seat beginning Monday.
"It seems some business men — 69 of them — have taken issue with the city council's rejection May 24 of a proposal to go on daylight saving time. Conducting their own private poll the businessmen found 69 pro and eight against fast time. so at 2 a.m. Sunday 69 turned their clocks ahead."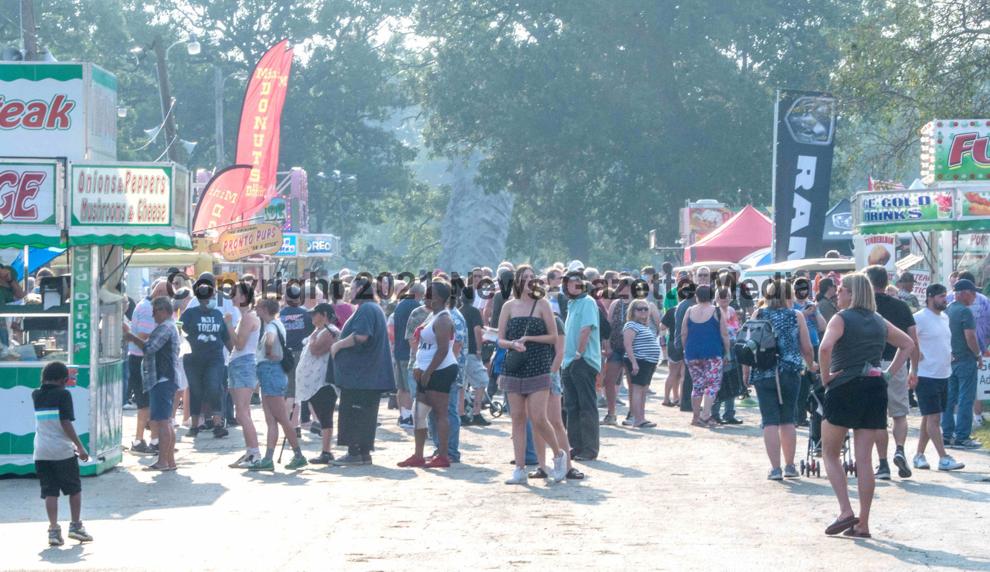 Fair food
"The Champaign County Fair starts Friday. Are there days where you can just enter to buy food?"
A longtime receptionist at the fair said there were times when people could enter the fairgrounds early in the day to purchase food from vendors, but no more.
"You used to be able to do that but that's not the case any longer," she said. "You have to buy a ticket to be admitted."
Fountain off
"We were wondering why the fountain over by the Hallene Gateway (at Illinois Street and Lincoln Avenue in Urbana) isn't on right now, as well as what dictates when it's on and off?"
"One of the service pumps for the Alice Campbell Alumni Center fountain is being replaced," said Steve Breitwieser of the University of Illinois' Facilities & Services. "This preventive maintenance will help ensure water is pushed into the air at a proper height once the display resumes operation.
"Because of the vertical feature, the fountain contains an anemometer that shuts off the service pumps once wind gusts are measured at a considerable enough speed. This safety measure prevents individuals on the Hallene Gateway Plaza from potentially experiencing water spray from the fountain during those periods. It also protects the nearby flower beds and pedestrian paths from excessive water. Electrical upgrades to the fountain were also completed recently.
"Some U of I fountains use timers programmed to shut off in the late evening and restart early each morning, including the Alice Campbell Alumni Center fountain. Setting the run times to mostly daytime hours helps conserve energy and extend the lifecycle of equipment. All outdoor fountains at the university are drained and winterized as a precaution to prepare for freezing temperatures. The displays are then restarted in the spring."
Popping sound
"I have lived in Orchard Downs for a few years. Periodically, I hear a repeated popping sound coming from nearby. This typically happens in the mornings and lasts maybe 10 minutes or so. Do you know what the sound could be?"
That sound is familiar to me too since we live near Orchard Downs. It's coming from the firearms range at the UI Police Training Institute's Tactical Training Center. It's about 1 1/2 miles southwest of Orchard Downs on Curtis Road. The sound is especially noticeable on mornings when the wind is blowing out of the south.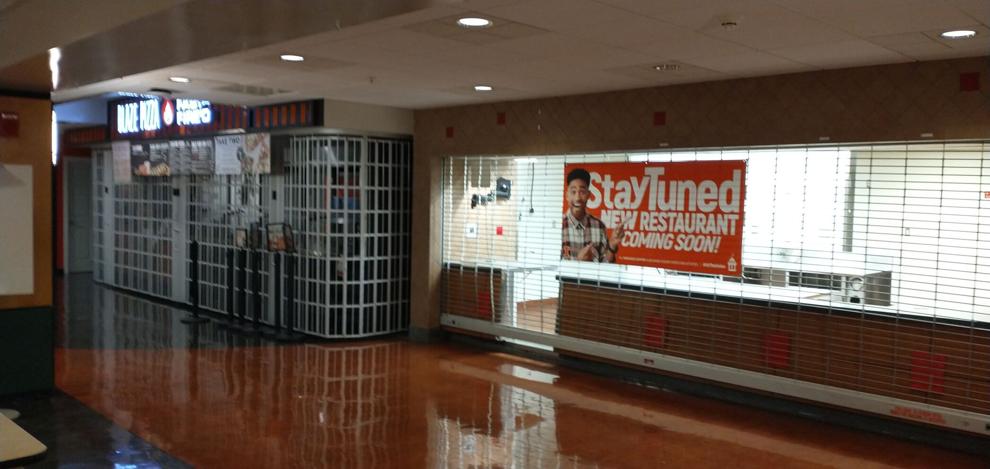 Illini Union businesses
"The basement at the Illini Union is virtually empty. Are there plans for businesses to move in prior to fall semester at the university?"
"Thank you for reaching out to me. This is a great question, and one we hear frequently," said Rebecca Salzman, director of the Ilini Union. "We are working diligently to fill the vacant spaces in the lower level of the Illini Union. We are committed to serving the campus community and providing a variety of food concepts is one part of that commitment.
"Additionally, our vendor partners provide support for student programs and activities, another key component of the Illini Union mission, so it is important for us to fill those spaces with successful partners."
"This has been a challenging time for all businesses and as stated we hopeful of finding long term partners for the students and campus community," said Jim Trail, interim assistant director for vendor contracts at the Union.
Champaign classroom security
"We have to protect our children while they are in school. With (Champaign) Unit 4's referendum, are the doors to each classroom secure?"
"The safety and security of every student and employee remains an imperative priority. Classroom doors can be secured from the inside," said Stacey Moore, chief communications officer for the Champaign school district.
Schools of choice
"I recently went through the (Champaign) Schools of Choice process for our soon-to-be kindergartener. I am extremely disappointed with 1) not receiving our vicinity school and 2) the level of customer service (Champaign) is providing parents. I am so upset I am considering moving out of the district. I have several questions for the school district leadership. Is there a formal appeal process in place to protest our placement (outside of the waitlist that is not described in detail)? What governing body or administrator decided to continue school of choice after the consent decree ended? What is the school of choice office annual budget?"
"We are sorry to learn of this family's disappointment and hope that they have contacted the district for assistance," said Moore.
Here is information from the school district's policy:
FINAL ASSIGNMENT DECISION
"If families have procedural concerns about the assignment process, they may complete a Review of Choice Assignment form at the Family Information Center, which must be forwarded to the four (4) member Review Panel for consideration. The Review Panel will be composed of two (2) Champaign School District Administrators and two (2) community representatives from the Schools of Choice Committee.
"The Review Panel will review procedural concerns which are presented and render decisions in accordance with District policy by majority vote of those present. The Review Panel will act upon all review requests within ten (10) working days. In the event no majority opinion is rendered, decisions will be made by the Central Office Administrator overseeing Schools of Choice. An appeal of the Central Office Administrator overseeing Schools of Choice decision may be made to the Assistant Superintendent of Achievement and Curriculum and Instruction within five (5) working days of receipt of a decision. An appeal of the decision of the Assistant Superintendent of Achievement and Curriculum and Instruction may be made to the Superintendent within three working days of receipt of a decision. The Superintendent's decision on such matters shall be final."
The Champaign school board made the decision to continue Schools of Choice following the consent decree, Moore said. She said the school district hired a demographer to review Schools of Choice. Alternatives will be presented to the school board once the review is complete. The budget for the schools of choice office is $11,000.
Memories of German POWs
Reader Wauneta Watson Bennett, 96, wrote in to pass on her memories of the German prisoners of war who lived and worked in Vermilion County in 1944 and 1945. The POWs were a topic in the July 8 mailbag.
"We lived in the big Bennett house just south of Rossville and the fields were close. I was 17 at the time and had chores to do every day.
"One day I started to go to work when I heard someone whistling at me. A POW was standing at the edge of our yard. Needless to say he was quickly removed. That evening his supervisor asked my dad to have me stay in the house until the field was done. He wanted no distractions.
"You could drive down Route 1 from Rossville and the POWs were working in the fields on both sides. They were well behaved and no major problems were ever reported. They tended to the corn, tomatoes and asparagus fields which I helped can that summer at the Rossville Canning Co."
Campus Instructional Facility names
Last week we agreed to solicit alternative names for the sharp looking and poorly named University of Illinois Campus Instructional Facility at the southeast corner of Springfield Avenue & Wright Street in Urbana.
Here are the names readers came up with:
— "I support naming it the Chief Illiniwek Center"
— "All things being equal, what about Charlene Teters Center?"
— "Illini Instructional Institute, III"
— "I nominate 'Mac Van Valkenburg Hall.' Before Van Valkenburg became Dean of Engineering at Illinois, he was a revered professor of electrical engineering. He was renowned for his textbooks, which were used around the world.
— "Here's my suggestion: Whattha Hall"
— "I would vote for 'The old tennis courts'"
— "I propose the Kacich Dey Hall. I love reading your and Jim's articles in the NG."
— "I'd like to see something named after Phyllis Wise who was run off for being candid in emails. She did an awful lot of good for the U of I. Also I'd propose Professor Scanlan who taught for years in the auditorium, a building not necessarily designed as a classroom."
— "Spright. For the intersection at which the building is located."
— "Unless there is already some building named in his honor I vote for John Bardeen. In addition to winning two Nobel Prizes and helping to give birth to the electronic age, he was a very accessible and nice man. He would have been welcomed anywhere, and chose to share his life with us at the University of Illinois."
— "Katherine Lucinda Sharp Instructional Center. Sharp founded the School of Library Science, now called the iSchool."
— "Lou Henson Center"
— "Learn Innovate Engage"
— "The Blagojevich Center for Ethical Business and Learning."
— "The Rod Blagojevich Center for Mediocrity"
There are a couple suggestions in there that I could support — none mentioning Blagojevich or Dey and Kacich — but I'm not ready to pick the winner until next week. If anyone wants to add some late entries, have at it.