Submit your questions - any kind of questions - by clicking here.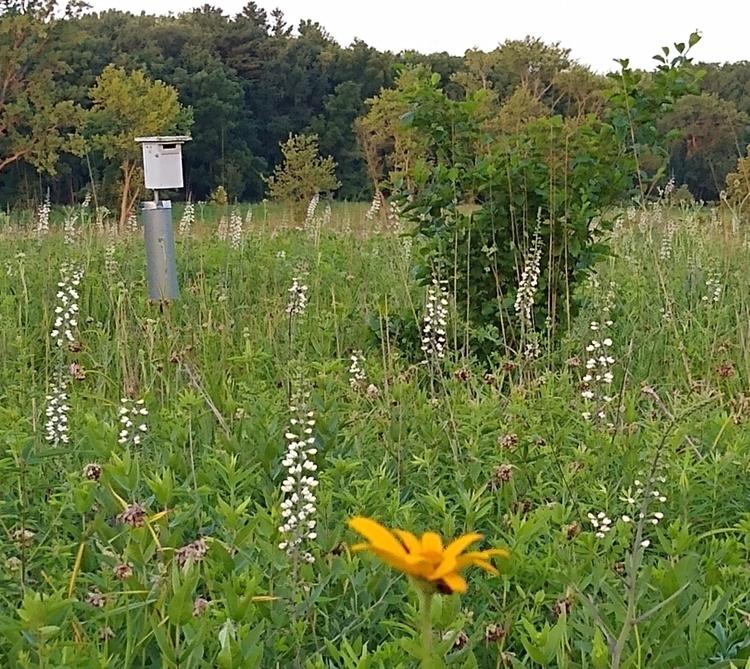 Questions this week on housing grants to undocumented immigrants in Champaign County, work on bridge replacements in northwest Champaign, no fireworks this year at the Champaign Country Club, possibly illegal fireworks sales in Champaign County, the reasons for white tents dotting the University of Illinois campus, UI summer enrollment, traffic congestion in downtown Champaign, Urbana bird houses (above), cemetery care, Canada geese and more.
The mailbag is taking a brief vacation and will not be in next week. Happy Independence Day.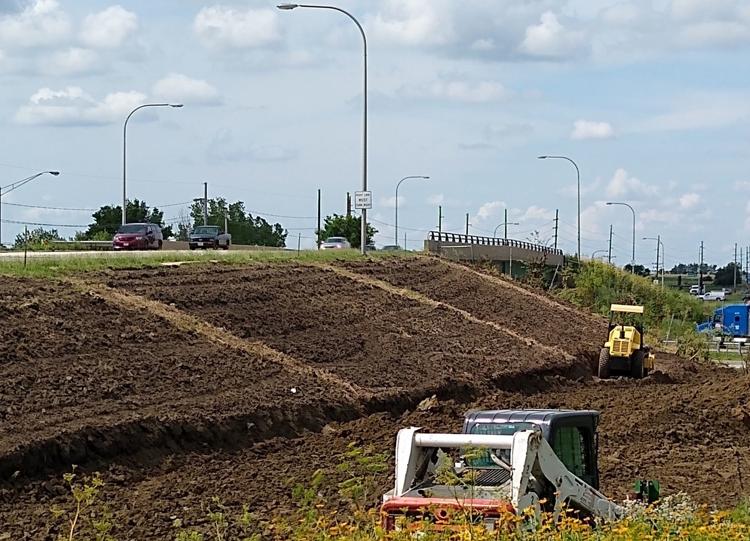 Work on bridge replacements has begun
"When are the three bridge replacements, as part of the I-57/74 interchange, going to begin? I'm talking specifically of U.S. 150 over I-57, and the two Mattis bridges over 74 and 57."
Good news. Work on the Mattis Avenue bridges has begun and construction of the U.S. 150 bridge starts next week.
Here's the latest from Kensil Garnett, the Region 3 engineer for the Illinois Department of Transportation: "U.S. Route 150 (Bloomington Road) over I-57 is contract number 70B98. The contractor for this project is Halverson Construction Company, Inc. and they have a proposed start date of July 8, 2020. This project has a completion date of July 30, 2021 plus 10 working days.
"Mattis Avenue over I-74 and over I-57 is contract number 70B38. The contractor for this project is Stark Excavating, Inc. and they actually began working on June 16. This project has a completion date of July 30, 2021 plus 10 working days."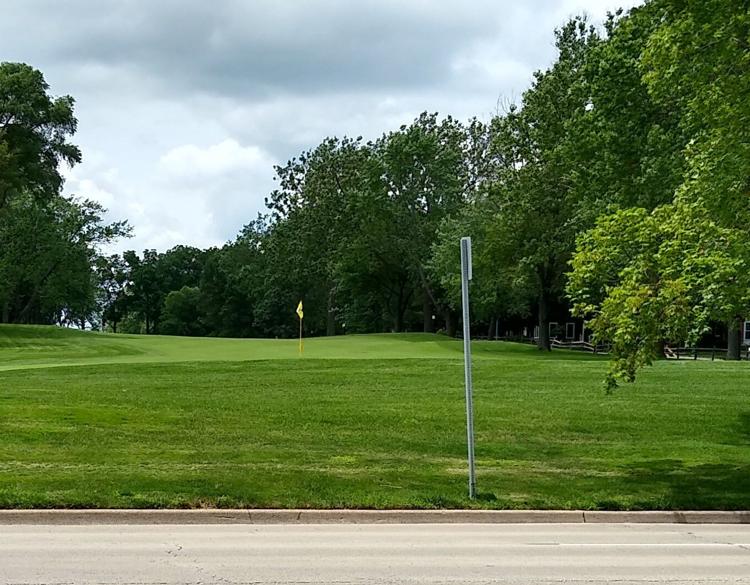 No country club fireworks
"Two Champaign Country Club questions:
"1. Will they host their usual fireworks shows on July 3?
"2. Along Prospect, there is a fence protecting motorists from errant golf shots on the south border of the course, but not north of the entrance. I have often wondered how many cars get hit by golf balls sent over the green along Armory because of the lack of a fence. Has this ever been brought up by either the course or the city?"
Chris Collins, the general manager at the country club, said the city of Champaign denied its request for a special event permit to shoot fireworks this year.
"We are not able to host," he said. "We're disappointed but we're not going to fight it. We're not angry. We're not bitter."
The city on May 20 issued Emergency Order 20-17, which suspends the issuance of special events permits until Sept. 7. 
The Urbana Country Club will have a fireworks show tonight. That club is not within the city limits of Urbana, which passed a similar emergency order. The Urbana club is located in unincorporated Champaign County.
As for the "fence" protecting motorists on South Prospect, that's actually a 60-foot-tall net for the golf course practice facility, Collins said.
"There are hundreds if not thousands of balls that are hit every day in that direction, so it's a safety precaution," said Collins. "To my knowledge we've never had anything go into traffic from that north side. I'm sure someone could bring it up that there was one 23 years ago or whatever but I'm not aware of one.
"People are hitting up to the green there," he said, so they're not going to unload a shot that goes far beyond the hole.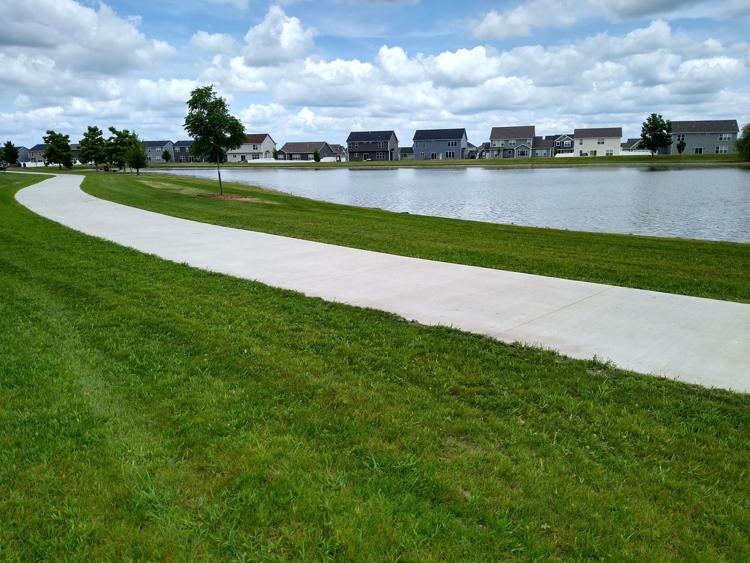 Long path around
"What is the distance of the path around the pond at Colbert Park in Savoy?"
".65 of a mile in circle around lake or about 3/4 mile including the portion that goes to Church Street," said Savoy Mayor Joan Dykstra.
Cubs on DISH
"My question is as a Dish Network subscriber and a Cubs fan will they have an agreement with the Marquee Channel soon?"
This one sounds a lot less likely that the Cubs being carried on Comcast. DISH last September dropped  FOX, FS1, FS2, & Big Ten Network but added them back to the service two weeks later.
But in the cast of Fox regional sports networks, according to Dish Chairman Charlie Ergen, "It doesn't look good that the Regional Sports will be on Dish again."
Then in mid-June DISH dropped the NFL Network and the NFL RedZone.
DISH obviously is playing hardball with sports channels.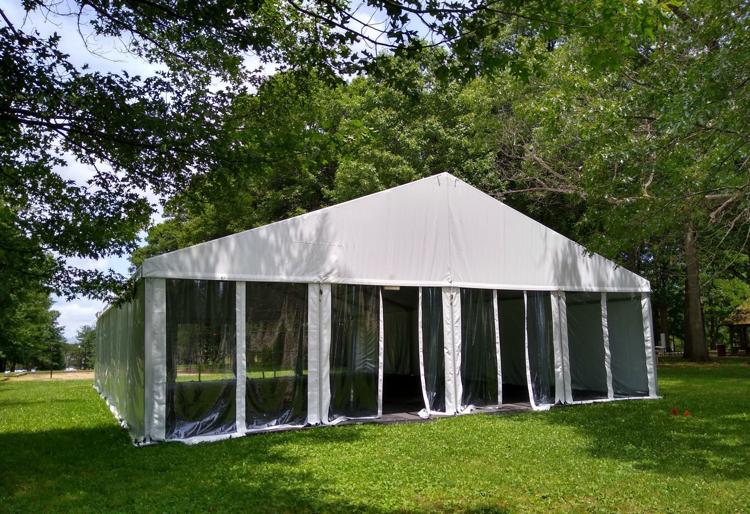 Tents on campus
"I've recently seen sturdy white tents erected around campus. Are those being used for classes, or will they eventually be used for classes? Or do they have another purpose?"
The tents are future COVID-19 testing locations for students, faculty and staff, said UI Urbana campus spokeswoman Robin Kaler.
UI COVID-19 testing
"On June 17th a story appeared on The News-Gazette's front page with the headline, 'Plan calls for testing 10,000 per day' at the University of Illinois. Is this still in the works? There was no mention of testing in the emails from UI President Tim Killeen or UIUC Chancellor (Robert) Jones, as reported in the June 19 News-Gazette."
According to Kaler, "Yes, our SHIELD team is still working to provide large-scale testing for faculty, staff and students."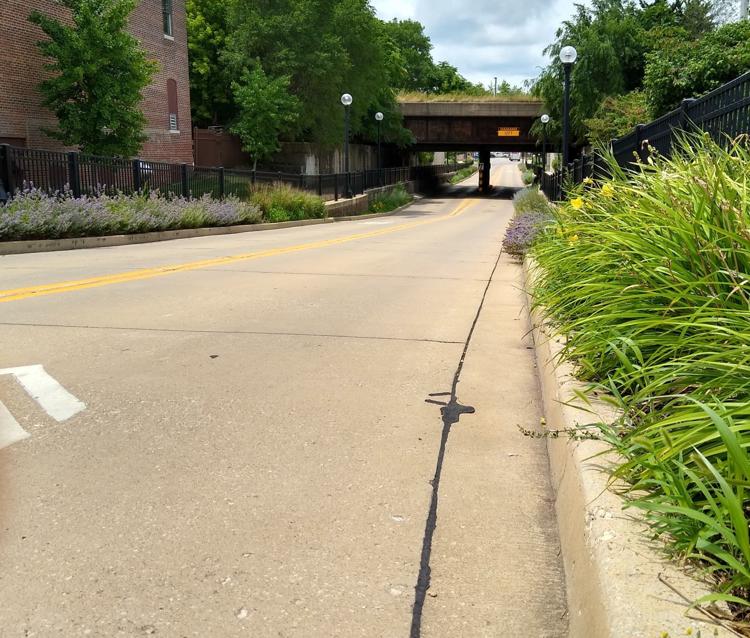 Floral underpass
"Can you please report on which group has been responsible for the incredibly beautiful flowers along Logan Street where it passes beneath the IC tracks? It is such a transformation from the previous, unpleasant nature of the that area. I asked some workers from the Champaign Park District who were installing planter boxes on light posts in the downtown area and they replied that it wasn't something that they had done."
"This is managed by the city of Champaign Public Works Department and the work is completed by a contractor," said Champaign Public Works spokesman Kris Koester.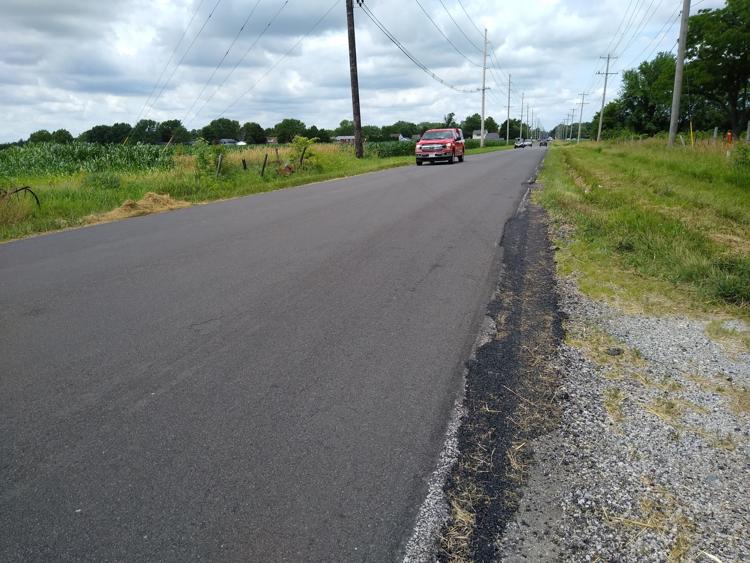 South Mattis
"The stretch of South Mattis Avenue between Windsor and Curtis was repaved a year or two ago, but lines were never repainted. Will they ever repaint the road?"
Koester said it "will be completed this summer as part of the annual pavement striping project."
Additional information can be found on the city's interactive construction map found here.
Traffic jams downtown
"Can anything be done to stop the Uber and Lyft drivers from parking on Neil Street downtown? With it being just two lane and the pedestrians it can become very dangerous, with cars just stopping in the middle of a lane.
"I've had drivers just stop with no signaling, cars stopped in both lanes with barely enough space to get by."
Champaign Police spokesman Tom Yelich said progress on resolving this issue has been slowed by the coronavirus outbreak.
"Thank you for the question and raising your concern. Public safety is our top priority, and this issue is certainly on the city's radar. Discussions are currently underway to help explore and identify alternative solutions for our transportation network companies when dropping off or picking up a rider," he said. "Unfortunately, progress in this area was temporarily slowed down by the public health emergency, but the city is continuing to look into this matter further.
"In the meantime, pedestrians and motorists are urged to be patient, remain aware of their surroundings and to follow the appropriate rules of the road. When in doubt, please exercise caution if you find an impediment when traveling to ensure everyone's safety."
Fireworks
"I've noticed that there have been a lot of fireworks lately that go off every night - almost for the past two weeks now. Any idea if there's a law prohibiting people from setting off fireworks at a certain time at night?"
It's against the law in both Champaign and Urbana to set off fireworks at any time.
Here's the relevant Champaign city code:
"Sec. 13-22. - Same—Prohibited. No person shall possess, store, offer for sale, expose for sale, sell at retail, use or explode any fireworks except as provided in rules and regulations issued by the Fire Chief and only if the person has a current permit for supervised public displays of fireworks."
Here's the relevant Urbana code: "
Prohibitions.
(1) Except as hereinafter provided, no person shall possess, offer for sale, expose for sale, sell at retail, or use or explode consumer or display fireworks within the city.
"(2) No person shall offer for sale, expose for sale, sell at retail, or use sparklers on any real property owned, controlled, or managed by the City of Urbana, the Urbana Park District, or the Urbana School District No. 116."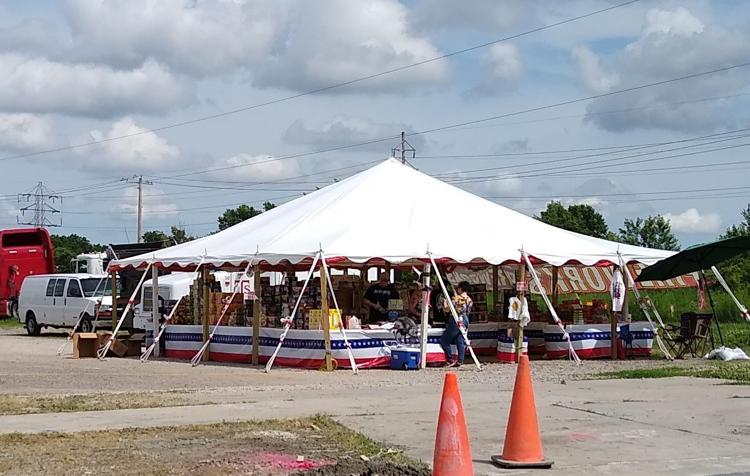 Fireworks sales in the county
"I am getting daily ads on Facebook for Big Ben's Pyro Supply and I'm curious how this business is allowed to operate. The tent is just across the Champaign city limit line at 314 Tiffany Court making this a Champaign County issue. The Illinois Pyrotechnic Use Act clearly prohibits the sale of these fireworks in Illinois."
The fireworks stand you refer to is just west of Staley Road on the north side of Springfield Avenue (Illinois 10).
Champaign County Sheriff Dustin D. Heuerman said a deputy was sent to the fireworks stand last week and that the department is conducting an investigation.
Meadowbrook Park birdhouse mystery solved
Last week the mailbag had a question about "bird houses on top of poles that look like they are instrument measuring devices." Judy Miller, the environmental program manager for the Urbana Park District, solved the mystery:
"I saw your mailbag article about bird houses at Meadowbrook Park. The questioner might have been asking about the houses on poles along Walker Grove (south side of the park) or by the Overlook (east side of the park).
"The bird houses there are tree swallow nesting boxes. There are also a few blue bird houses in the park - one in the field behind the Meadowbrook Interpretive Center and the Garden Pavilion and another in the middle of the prairie in the tree/grass area we call the Peninsula. This is a group of trees and scrubs near the creek that point out from the creek into the prairie. All the bird houses are checked by Champaign County Audubon members to record breeding birds each year."
Cemetery care
"I have family buried at Roselawn Cemetery across from Memorial Stadium. Maintenance of the cemetery has steadily deteriorated; overgrown grass, no edging, poor upkeep. Who maintains the grounds and what can be done to improve the groundskeeping?"
Roselawn and Mount Hope cemeteries at 611 E. Pennsylvania Ave., Champaign, are owned by Midwest Group Of Illinois; 9851 Irving Park Road; Schiller Park, IL 60176. The phone number is 847-678-1320
You also can try calling the local office at 384-7002.
Chanute AFB history
"Is there any book or website that details the history of Chanute Air Force Base in Rantoul?"
Yes, both the Champaign and Urbana libraries have the book, "75 year pictorial history of Chanute Air Force Base," by Donald O. Weckhorst.
There's also, "Rantoul and Chanute Air Force Base" by Mark D. Hanson. It's at the Urbana Free Library, as is "The 70-Year History of Chanute Air Force Base, written in 1987 by the Chanute History Office.
Cunningham Township assistance
"I noted a televised meeting of the Cunningham Township Board, and Danielle Chynoweth (the township supervisor) made the following statement ... "grant funds of $750 cash will be made to those in need of housing assistance in Urbana, regardless of citizenship status.
"Not sure this is putting America first. Is this legal? Why should illegal immigrants receive taxpayer's money ahead of legal residents."
Chynoweth noted that not only does the township offer assistance to immigrants, but so do other local programs.
"We are in the middle of a pandemic, with unemployment rates higher than any in my or my parent's lifetimes, and many local families are hurting - some more than others," said Chynoweth. "All Illinois families who are struggling with rent, mortgage, or utility payments because of COVID-19 should consider applying for support at www.HelpIllinois Families.com.
"Low-income Champaign County households behind on rent should consider applying to the countywide rental assistance program. They can apply through Cunningham Township, City of Champaign Township or the Regional Planning Commission.
"Unlike many federal programs that have left immigrant families out, these local programs are available regardless of immigration status.
"A recent study of immigrant use of public benefits by the Bipartisan Policy Center indicates:
"1) Overall, immigrants use public benefits at a lower level than native-born citizens.
"2) Immigrants produce a net positive effect on public finances. That is because they pay into systems they often can't access like Medicare or Social Security.
"3) It makes fiscal sense to extend health care coverage such as Medicaid to immigrants.
"Making sure our neighbors stay housed puts our community first. It supports healthy families and communities, keeps us all safe, and is the right thing to do."
Area near Urbana dog park
"What is being developed in the wild area south of the Urbana Dog Park?"
We answered this question about a year ago. The Urbana Park District and the Urbana & Champaign Sanitary District have been working together to rehabilitate the 35-acre site for more than 15 years. The sanitary district owns the site and the park district manages it under multiple lease arrangements.
"Once complete, the site will support a healthy wetland and prairie for the future," said Urbana Park District Executive Director Tim Bartlett.
Eventually the area will host native plantings, educational programs, bird watching and recreation opportunities.
Goose questions
"Has Champaign considered a harvest like the one done at Crystal Lake (Urbana) to help with North Prospect Avenue? And, is it a crime to hit a goose with a car?"
The ponds and parking lots along North Prospect Avenue - where the geese gather - are private property so it wouldn't be up to the city of Champaign or the Champaign Park District to conduct a charity harvest like Urbana's.
As for hitting a goose with a car, it depends whether the act could be proven intentional.
"Canada geese, their nests, and eggs are protected by the Migratory Bird Treaty Act (16 USC 703-711) and by Illinois State Law (520 ILCS 5/2.1)," said the U.S. Department of Agriculture. "The combination of federal and state laws prohibit the taking (i.e., capturing and/or killing) of Canada geese in Illinois outside of the legal hunting seasons."
UI enrollment
"In Thursday's News-Gazette there was a story that said that Chancellor Robert Jones said the Urbana campus of the University of Illinois hasn't seen a major drop in enrollment for fall classes. What is the enrollment for summer school?"
Summer enrollment is 18,866, according to the UI's Division of Management Information. That's more than 3,000 greater than last summer's 15,048. Of course most of those students taking classes this summer are taking them online.Also of interest: summer school enrollment is about twice what it was 10 years ago. In the summer of 2010 there were 9,286 students enrolled at the Urbana campus.