Tom's #Mailbag, July 9, 2021
First, updates this week on a couple of downtown Champaign bar/restaurant staples, a Japanese restaurant in Urbana, the story behind an unusual sign in rural Champaign County, the history of I-72 construction, a slight policy change at the University of Illinois Police Department and unusual street addresses in Champaign.
Second, the mailbag is taking next week off. The Cubs big losing streak and the imminent fire sale on the north side requires a mental health break.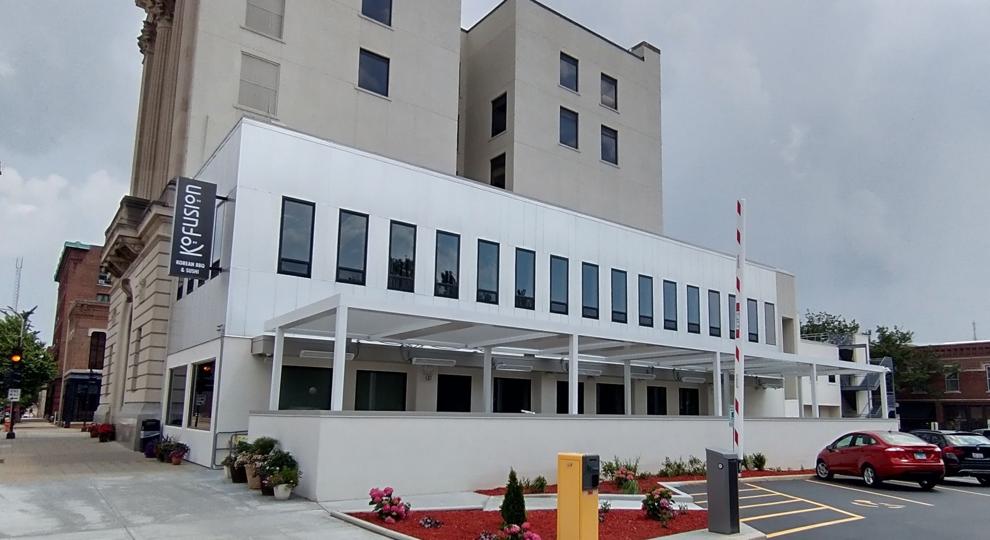 Kofusion update
"Can you tell me when the new Kofusion will open in the bank building downtown? The patio looks to be ready."
Very soon, said Janet Bubin.
"We are hoping to open this month," said the owner of the Asian fusion restaurant.
She's spent a lot of time and money remodeling the 112-year-old First National Bank building — more recently the local headquarters of PNC Bank — at the southwest corner of Main and Walnut streets.
Bubin bought the building in December 2018 for $2.73 million in an auction after PNC announced it would be moving to the Midtown Plaza.
"Downtown is not going to die. Downtown will thrive," she said last September. "We have faith in downtown, so we're putting in this much effort and money into downtown."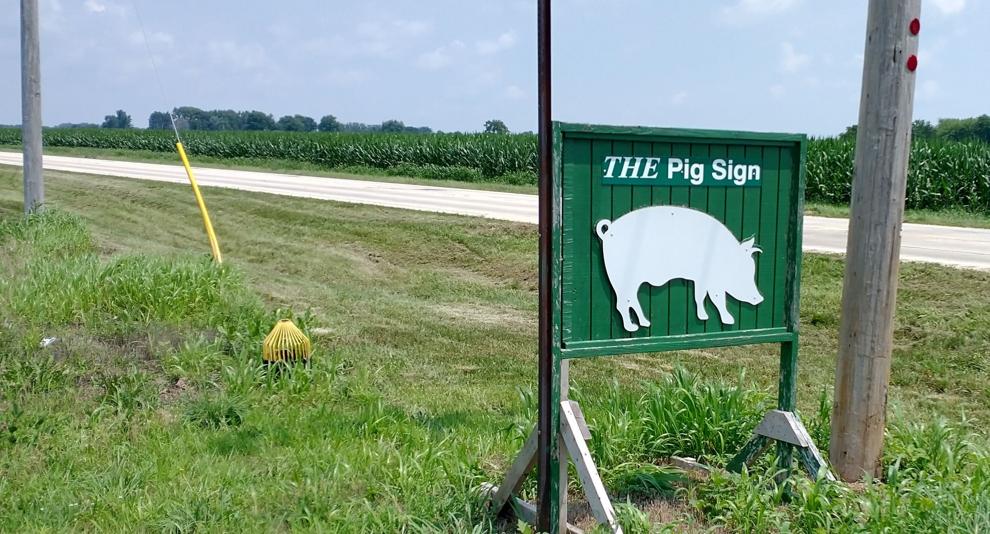 Pig sign
"What's the story behind the wooden pig sign on Route 47 south of Mahomet? The sign has changed and moved over the years."
It's pretty simple. That land used to be a hog farm, said Bill Herriott, whose father — also named Bill Herriott — raised hogs and farmed corn and soybeans on the land for more than 60 years. The elder Herriott passed away in 2017.
He also had an airstrip on the land that he called "Oink Acres."
There have been "six or seven" different pig signs at the corner, said the younger Bill Herriott. He said he doesn't maintain them but believes residents of the nearby Pinetree subdivision do.
"It's a bit of a landmark around here," he said. "It helps people from getting lost."
Hot June?
"I read that last month was the warmest June on record in North America. Was that the case here?"
June 2021 temperatures were 1.8 degrees warmer than average in Champaign-Urbana, according to the Illinois State Water Survey, but no records were set.
The average temperature of 74.4 degrees last month was tied for 17th-warmest in local weather history. The hottest June was in 1934 at 78.5 degrees.
According to the Copernicus Climate Change Service, an agency supported by the European Union, the average surface temperatures in North America last month were about one-quarter of a degree Fahrenheit higher than the average for June 2012, the previous record-setter.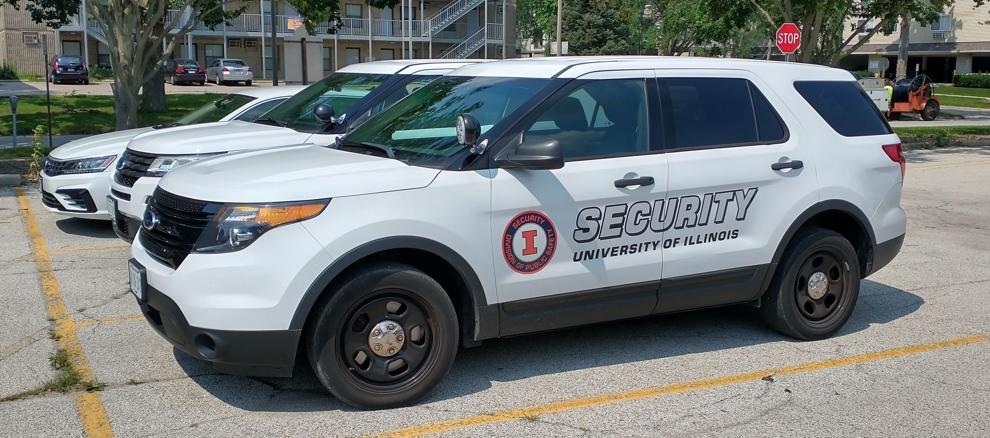 UI Security cars
"I was driving through the U of I campus last evening, and out of the corner of my eye I thought I saw an SUV with "SECURITY - University of Illinois" emblazoned on the side. Is this something new? Maybe a reimaging of one or more of their police vehicle?"
"The University of Illinois Police Department employs both sworn police officers and non-sworn security guards who patrol areas like residence halls and libraries, mainly during evening and nighttime hours," said Pat Wade, spokesman for the UI Police Department. "Prior to 2019, our security guards traveled in white, unmarked SUVs.
"In 2019, we had those vehicles striped to make them more visible to the community (seems like it worked!). The reasoning was that a visible security presence is an effective crime deterrent. The striping on the police patrol vehicles has not been changed."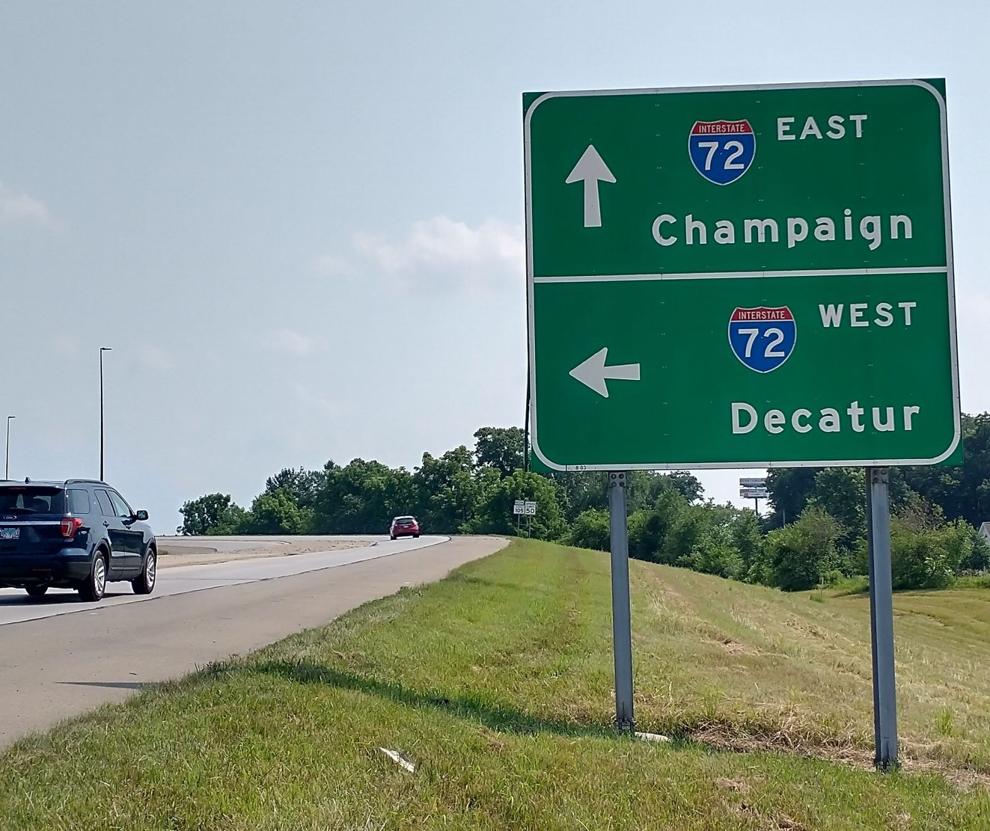 I-72 chronology
"When were the various sections of I-72 completed and opened? I'm particularly interested in the sections from Champaign to Monticello then to Decatur and Springfield."
Thanks to Kensil Garnett, the Region 3 engineer for the Illinois Department of Transportation, we have this timeline of the construction of the highway between Champaign and Springfield:
Champaign County:
Most of the highway was opened in 1969 although a very small segment — from mile marker 7.98 to 8.39 — dates to 1963.
Piatt County:
A small segment — from mile marker 10.56 to 14.86 — opened in 1962. Another small section — from 14.86 to 17.47 — opened in 1968. The rest of I-72 in Piatt County was completed in 1974.
Macon County:
All 31.5 miles of I-72 in Macon County opened in either 1975 or 1976. Decatur newspapers often noted in the early 1970s that it was one of the largest cities in the United States without an interstate highway.
Sangamon County:
All 21.24 miles of I-72 opened here in 1976.
RV dump stations
"Rest areas used to have a RV dump station before the exit back onto the road. How long ago were they closed down and why were they? The rest areas already have a water treatment area. It would greatly help RV travelers to have this as on option to empty waste tanks as they travel. Then again it seems that Illinois rest areas are closed as much as they are open anymore."
Stephanie Dobbs, roadside maintenance manager from IDOT's Central Bureau of Operations, provided this response.
"I am not sure of the date but it was before 2008. They were probably closed due to maintenance needs. They were self-contained and required pumping out regularly," she said. "Not all of our rest areas have water treatment areas/systems. We have fewer of them every year.
"Our (rest areas) open percentage is as good now as when the buildings were new. Only three of the 54 rest areas are currently closed for maintenance problems. All three of those are already in progress with CDB (capital development board) projects."
 Peanuts at the Esquire
"Will the large bowls of peanuts ever return to the Esquire Lounge?"
Probably, said Paul Higgins, a co-owner of the downtown Champaign bar and restaurant.
"It probably won't be any time too soon but I think eventually we will. But I can't give you any kind of time frame on when that will happen," said Higgins.
What initially was a COVID-related concern has now become a time and staffing issue, he said.
"It's become a cleaning thing because being short-staffed those peanuts make an awful mess and it takes a long time to get everything cleaned. The past several years we've been trying to get people to throw (the shells) into a bowl (rather than on the floor).
"But our cleaning guy couldn't be here every day and being short-staffed we just don't have enough people to keep up with the mess. So we just decided to wait on that for now."
Multiple traffic signals
"I noticed today that a second and in one case third set of traffic signals at Olympian Drive and Market Street. There is one high and now one lower on a pole on the right and a third tied to another pole if going toward the Olympian Drive bridge. I know these are very expensive, about $50,000, so what is the reasoning for all these stoplights?"
"Our traffic signal design is governed by the MUTCD (Manual on Uniform Traffic Control Devices for Streets and Highways)," said Champaign Public Works spokesman Kris Koester. "A basic rule of thumb is that the MUTCD requires a minimum of two signal heads per direction.
"It requires a signal head per each lane and recommends a far-left signal head. It also has requirements of the pedestrian signal heads so additional poles may need to be added to make sure they are visible to pedestrians. Standard practice in Illinois also often includes a near right signal. If there is a left turn arrow, then there are at least three far side signal heads (two on the mast arm and one far left). If there is a right turn arrow, then a far right and near right are required. For east-west streets we also often include a lower far right signal head to cover the time of day when the sun can impact visibility of the mast arm mounted heads."
The signal heads themselves cost between $300 to $500, Koester said.
Comics on heavier paper
"Why are the Sunday comics printed on heavy paper? Wouldn't it save trees for the comics to be printed on lightweight paper?"
The heavier, 50-pound paper makes it easier for advertising inserts and other materials to be fit into the paper, said Travis Vandiver, circulation director of The News-Gazette. It's sturdier for holding inserts. The paper also saturates ink better and makes for a crisper print of color comics, he said.
Reuseable shopping bags
"Are reusable shopping bags permissible in stores now that we have been in Phase 5 for a while?"
"Yes. If you normally bring your own reusable shopping bags, ensure they are cleaned before each use," said Sarah Michaels, interim director of environmental health at the Champaign-Urbana Public Health District. "Though many stores banned the use of cloth bags for a period of time last year, most of them are allowing the use of reusable bags now."
Unkempt property
"Is anything being done concerning the property at 2104 N. Willow Road in Urbana? It is terribly overgrown and the house is in bad shape with many kinds of wildlife living there."
"This property was brought to our attention last year and at the time we inspected and the vegetation around the driveway was a problem. We will reinspect and follow up if the vegetation next to the driveway is still a problem," said John Hall, the zoning administrator for Champaign County. The property you referenced is not in Urbana but in unincorporated Champaign County.
Unusual street addresses
"I have noticed in the central part of Champaign on West White and West Clark streets that there are a number of single family homes with 1/2 addresses. Some share garages and driveways, others have detached garages. I am wondering why this is."
The most common reason for a "half" address was due to the dividing of land in an already developed area, explained Champaign city planner and local historian T.J. Blakeman.
"In this case, there wasn't a sequential house number available so a 'half' house number was assigned," he said.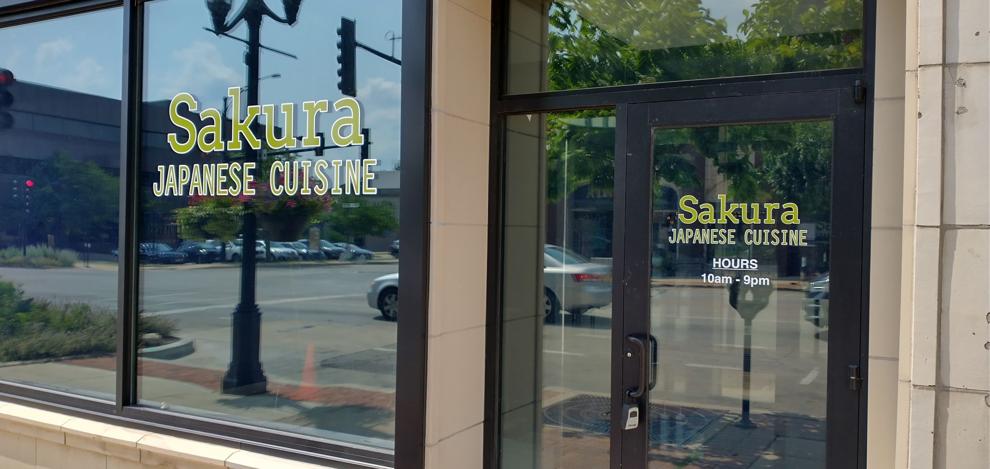 Japanese restaurant
"Any news on the new Japanese place opening in Urbana, Sakura?"
A spokesperson for the owners said they hope to open the restaurant at 136 W. Main St., Urbana, by the end of August.