Tom's #Mailbag, March 26, 2021
Questions for Tom? Just click here
— The space at the I Hotel used to vaccinate thousands of Champagn-Urbana residents was donated by the University of Illinois
— The number of electric vehicles in Illinois has tripled in three years
— Huber's hopes to have its tent up for live music next weekend
— It's going to be about 10 years before a segment of Duncan Road in Champaign gets a full upgrade
— A former nursing home property in Champaign has been sold but it's unclear who the new owner is.
That's just the start of this week's mailbag.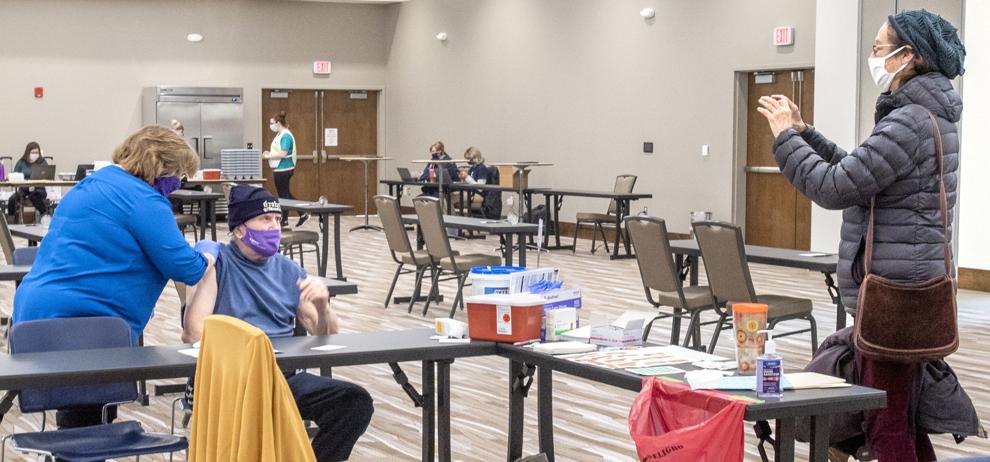 I Hotel donation
"How much money did who pay to whom for the (Champaign-Urbana Public Health District) to use the I-Hotel for COVID-19 vaccinations?"
Space for vaccinations at the I Hotel, which is part of a joint partnership between the University of Illinois and Fox Development, was donated by the UI, said campus spokeswoman Robin Kaler.
"We didn't charge CUPHD for the conference space at the I Hotel. The university contributed that as a community partner in the effort to help end the pandemic," she said.
The facility was used for 38 days. Some days were for staging, she said, at a cost of about $4,000 a day, making the total contribution in the neighborhood of $152,000.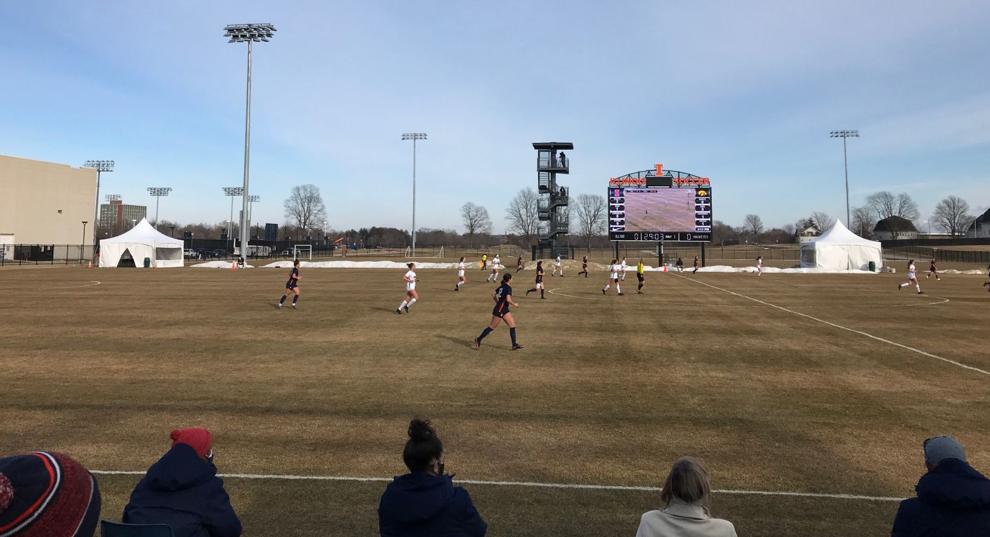 Attendance at UI spring sports
"Following the decision by the Big Ten earlier this week to allow individual schools and local health departments to dictate policies on having fans back at games, a majority of schools immediately announced their intentions to welcome fans back for outdoor spring sports. Yet the University of Illinois has decided not to for the time being. Is there any additional info that can be provided on why that's the case? Theoretically given the amazing access to COVID testing and the phenomenal rate of vaccine distribution, wouldn't C-U be best positioned to allow fans to return (with masks and social distancing in place)? If our approach runs counter to many other schools I feel like there's more of an onus to explain our decision-making process, rather than just indicate a committee is monitoring the situation."
Kent Brown, the UI's associate athletic director for media relations, said that there is an "administrative group that has worked since the beginning of the COVID pandemic addressing all of the logistics and operational needs of (the Division of Intercollegiate Athletics) including hosting events.
"This group, and/or its members, work directly with both the Chancellor's office as well as (the Champaign-Urbana Public Health District), to ensure we are following all guidance, limitations and protocols they have set forth. Currently, we are reviewing andmaking decisions regarding upcoming events, and the new decisions that continue to come out from the state and Big Ten Conference regarding hosting events and fan attendance, on a week-to-week basis.
"For events this weekends, it will continue to be families only, but the working group will be working to evaluate possible plans to allow non-family attendance in the weeks and months ahead. We look forward to having our Illini fans back as soon as we have a collaborative plan in place with campus and CUPHD, in which we all feel can be done in a healthy and safe fashion."
Champaign Auto Mall
"Whatever happened with the Secretary of State's investigation of the now defunct Auto Mall of Champaign?"
Henry Haupt of the Illinois Secretary of State's office provides the background: "Back in October of 2019, Secretary of State Police discovered that this location appeared to be closed. No one was present around the business and there were no vehicles on the lot. Secretary of State Police Investigators attempted to make contact numerous times with the owner until finally the investigators confirmed that all the inventory was sold to Manheim Auto Auction (in Matteson, IL) and the dealer had sent notice to Secretary of State Dealer Services that they were closing in 30 days.
"Secretary of State Police completed a voluntary surrender of the dealer license with the owner. The goal of Secretary of State Police all along was to protect Illinois consumers who made purchases at the Auto Mall of Champaign dealership."
Electric vehicle growth
"It seems that I have been seeing a lot more license plates for electric vehicles in Illinois. Is this just my imagination or are we just in an area with a lot of these vehicles?"
Both. According to the Illinois secretary of state there were 26,830 electric vehicle license plates issued in the state as of Feb. 15, 2021, versus 8,748 on Feb. 15, 2018. That's a more than threefold increase in just three years.
There also are 320 EV plates issued in Champaign County, up from 99 three years ago. Of the 320 EV plates in Champaign County, 175 were issued to Champaign, 64 to Urbana, 31 to Mahomet, and 26 to Savoy.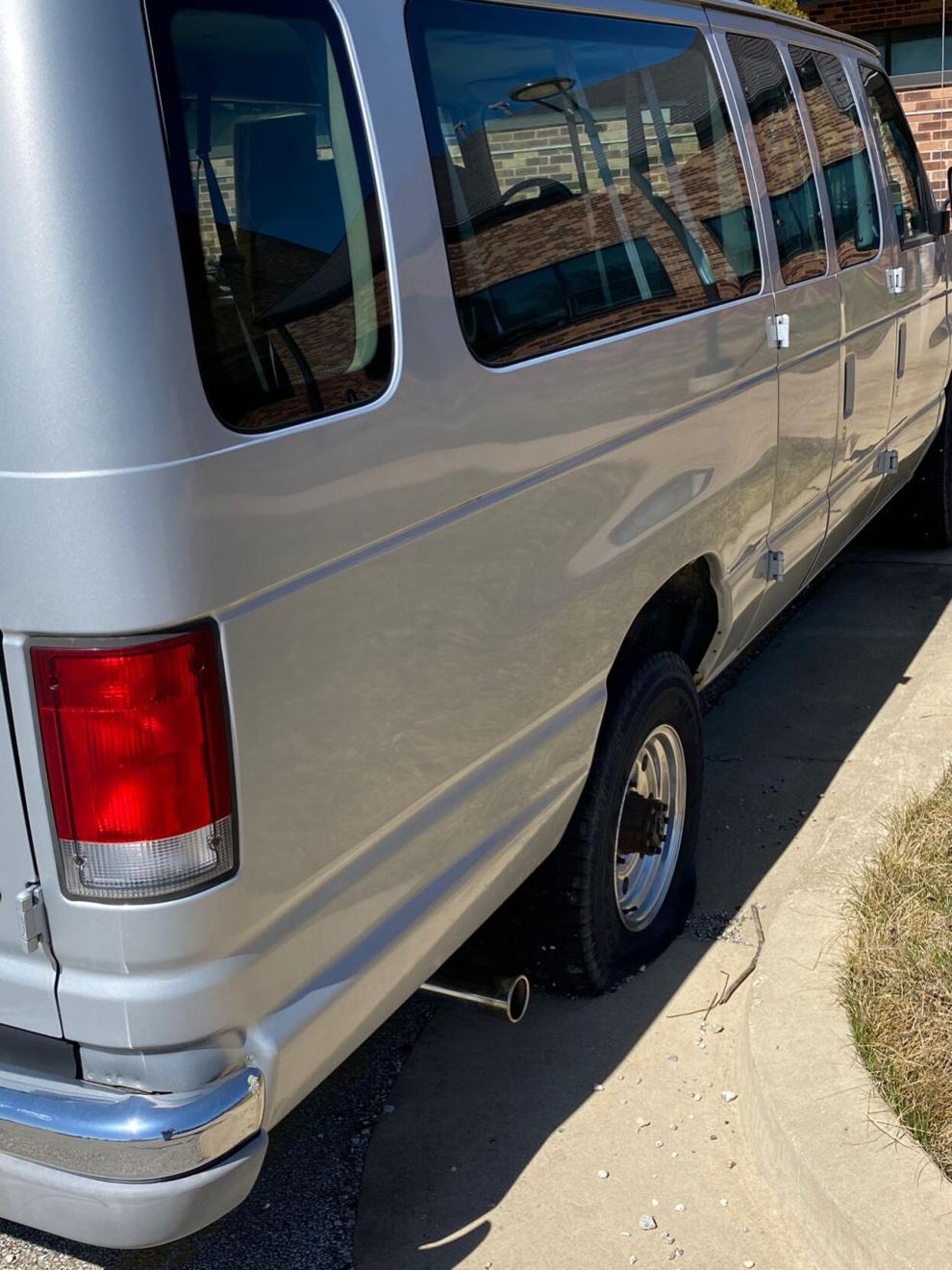 Stage piece
"There is a college van parked in a southwest lot at Parkland College that hasn't moved in forever. It was a flat tire (back right) which might be part of the problem. Are there plans to ever remove it?"
"The van in question is used to transport props and set materials for Parkland's theatre department," explained Parkland spokeswoman Stephanie Stuart. "We are not currently holding productions due to the pandemic, so it has not been in use for some time. We expect the van will get a new tire and return to regular use when productions can safely return."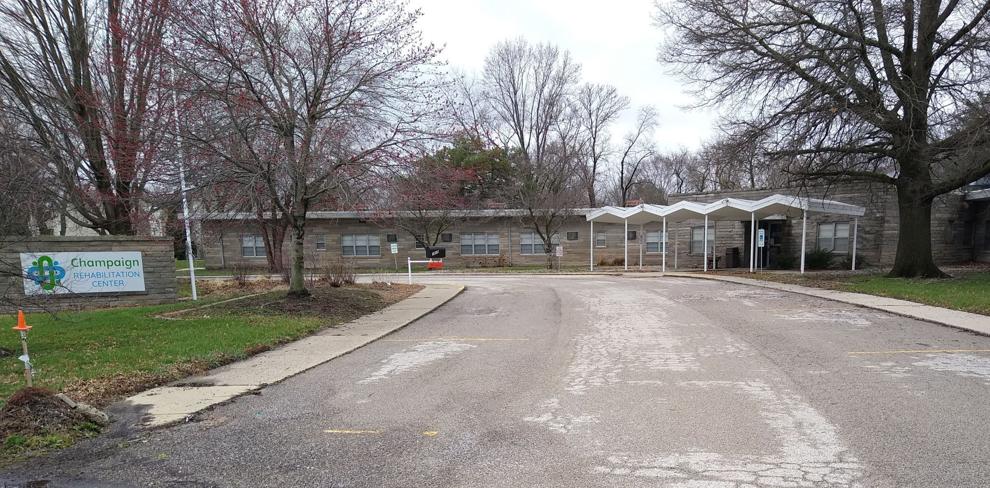 Nursing home site
"I see the Helia Nursing Home on South Mattis Avenue has been vacant and the entries blocked off. What are the future plans? I've heard it may be torn down, and a 300-person apartment complex built."
The city of Champaign has received no plans for the redevelopment of the property, said Planning and Development Director Bruce Knight.
As we reported in December the property was under contract to be sold, according to Erik Moscovitch of Altitude Health Services, which operated the Champaign Rehabilitation Center at 1915 S. Mattis Ave.
The property appears to have been sold earlier this month to a new company known as 1915 S Mattis LLC. But no such corporation is registered yet with the Illinois secretary of state's office.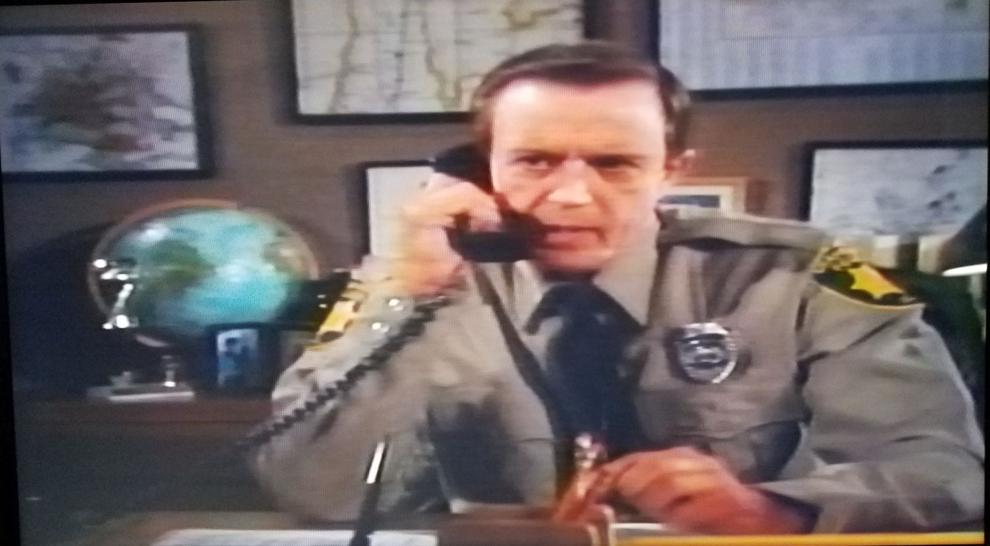 More on soap opera
Reader Jet Sterling of Champaign has more information about "The Young and the Restless" soap opera storyline that involved Champaign and local police.
"Perhaps I can shed some light on the question regarding the soap opera character's visit to Champaign. Like many I am sure, I spent late-mornings/afternoons parked in front of the TV at my babysitter's house watching 'the soaps.' Later in life, I occasionally checked in on the characters I had grown up with. Knowing that one of those characters had made their way to Champaign, I hit the record button on my VCR.
"The show was 'The Young and The Restless.' In the episode, a rebellious Victoria Newman ran away from her home on the Newman Ranch outside of Genoa City. Panicked by her departure, her father, the dashing Victor Newman, attempted to find her via a skywriting message. Victoria somehow sees the message and places a call to her ex-husband, Cole Howard.
"Victor adeptly has the call traced to a 'small diner in Champaign, Illinois' (which is apparently 45 minutes by plane from Genoa City). Hearing Victor's voice in the background, Victoria knows she must flee Champaign and heads to the bus station and buys a ticket on 'the first bus outta here.' Luckily, Victor had contacted 'Chief Lewis' at the Champaign Police Department who has Victoria detained before she can board. By this time, Cole has arrived and believes he has missed her, only to have an emotional, yet contentious, reunion with Victoria. After an argument, a Champaign Police officer attempts to take Victoria into custody. After a combative Victoria objects and Cole assures that the situation is under control, the officer leaves.
"What happens next … tune in tomorrow (unfortunately, I didn't tape it). Not quite sure when I captured this incredible daytime television footage, but the 1994 NCAA tournament selection show immediately preceded it on the VHS tape."
Recycling bags
"Are the orange and clear plastic sleeves for The News-Gazette recyclable?"
Yes, as we've noted before they can be recycled at retail stores like Meijer or they can be returned to The News-Gazette for reuse.
Sunday inserts
"What has happened with our print Sunday ads (Target, Meijer, Walgreens and others)? The printed ads are the reason I subscribe to the newspaper."
Nancy Sims, vice president of sales for Champaign Multimedia Group, said that some national advertisers have cut back their preprinted ads because of COVID-related retail sales losses.
The best way to respond to the loss of these inserts, she said, is for customers to tell store managers that they value the ads to help them make purchasing decisions and that they want to see them back.
Sims noted that not all retailers, including some of those you cited, have cut back their advertising.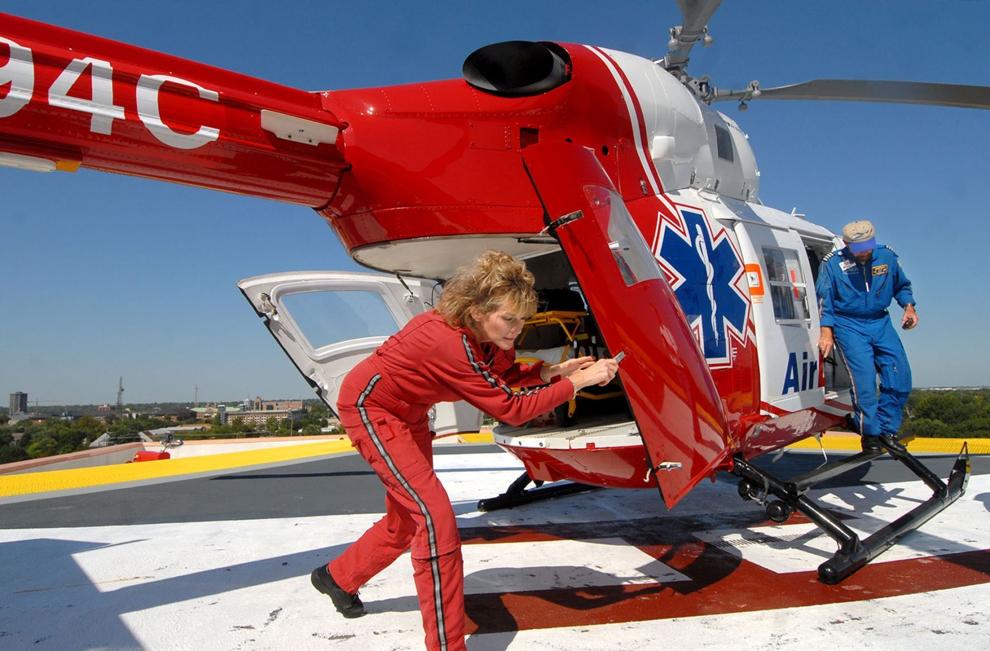 Medical chopper flight paths
"I live southeast of Urbana and frequently see medical transport helicopters flying into and out of Urbana on a flight path to the southeast. They seem to travel the same route each time. I assume they are going to, and coming from, Carle; do you have any idea where they are going as they travel southeast?"
Brandon Thomas, manager of AirLife at Carle Health, explained that AirLife has many strong partnerships with emergency medical services, fire departments and healthcare facilities southeast of Urbana.
"While difficult to determine exactly where the aircraft is going at any given time due to the number of customers that we serve throughout region, the aircraft is equipped with an onboard GPS unit.
"This takes the aircraft the same route each time based on the location we are serving. For example, if we are responding to a call in Edgar County to the southeast, the aircraft would likely fly the same path each time. The same would apply to any location in our service area.
"AirLife has a service area that extends as far north as Kankakee, as far south as Olney, west to Bloomington and east to the Indiana state line."
Who enforces park rules?
"A couple of questions concerning the Heritage Park-Kaufman Pond park corridor. Who is in charge of enforcing park rules? My wife and I like to walk there with our dog and we often see people whose dogs are not on leads, lots of dog poo both on the sidewalks or just off the concrete; people are not cleaning up after their pets. We have also see a number of people riding motorbikes on the sidewalks. Also, is there a group of people who help with the clean up of the creek that runs through the parks? How does one get in touch with them?"
Dan Olson, director of operations for the park district, said there are a number of staff "who can assist if there are violations to our rules and regulations. We can be contacted through our main number 217-398-2550.
"We also rely heavily on the Champaign Police Department. If you see a situation that is escalating to unlawful conduct, it would be best to report it directly to 911.
"In the meantime, we will take a look at the area and see if there are amenities we can put in place to alleviate the issues.
"As for creek clean-up, we are unaware of any formalized clean-up efforts in that corridor. If a group was interested in that type of program, they can contact me at dan.olson@champaignparks.org."
Return of live music?
"I follow local music on CU Bands and Fans on Facebook. I've noticed that live music has returned to 'out of town' locations but only a few local places. Is it still due local COVID rules? Perhaps other communities are more lax. Miss live local bands!"
We heard back from NOLA's Rock Bar in Urbana and Huber's West End Store in Champaign.
Huber's has had live solo and duo acts indoors for several weeks, all with the OK of city officials. They're now hoping to reinstall a tent that would allow for live music every Friday and Saturday night beginning the first weekend in April.
Here's the word from Ian Goldberg of NOLA's: "We are planning a return to live music as we speak!! Unfortunately I cannot give you an exact date as of yet, but I would say you can expect it in early April as we expect to begin hosting our jazz happy hours on Fridays from 5-7 followed by our New Orleans themed DJ nights and regular Saturday live music all in our big beautiful outdoor beer garden once the weather seems consistent enough to do so."
Champaign parking enforcement
"I was wondering how parking enforcement in Champaign knows if someone has paid via the mobile meter app rather than putting coins in the meters? I was in the Neil & Washington streets lot and used the app to pay for my space and received my first ticket which is basically a warning for expired meter. However the app I was using still had me good and paid for, for another 24 minutes. I noticed that when using the app nothing changes on the meters so if parking enforcement only looks at that it looks like I'm in violation. I feel kind of robbed of my first freebie parking violation when in all actuality I wasn't."
"Parking Enforcement officers check meters that have been paid through a mobile application on their handheld devices. There could be a lag in the time it takes for a person initiating a parking session within MobileMeter, before it transfers over into our parking system," said Kris Koester, spokesman for Champaign Public Works. "There could also be an issue with the parking space paid for. There is no connection between the physical meter on the street and the MobileMeter app — basically your app is your meter from the time you confirm your parking session.
"When this happens, people can appeal the citation and contact us with the license plate information and MobileMeter account information (license plate or phone number). If we are able to verify that the parking space was paid for at the time the parking citation was issued, we do have the ability to void the citation."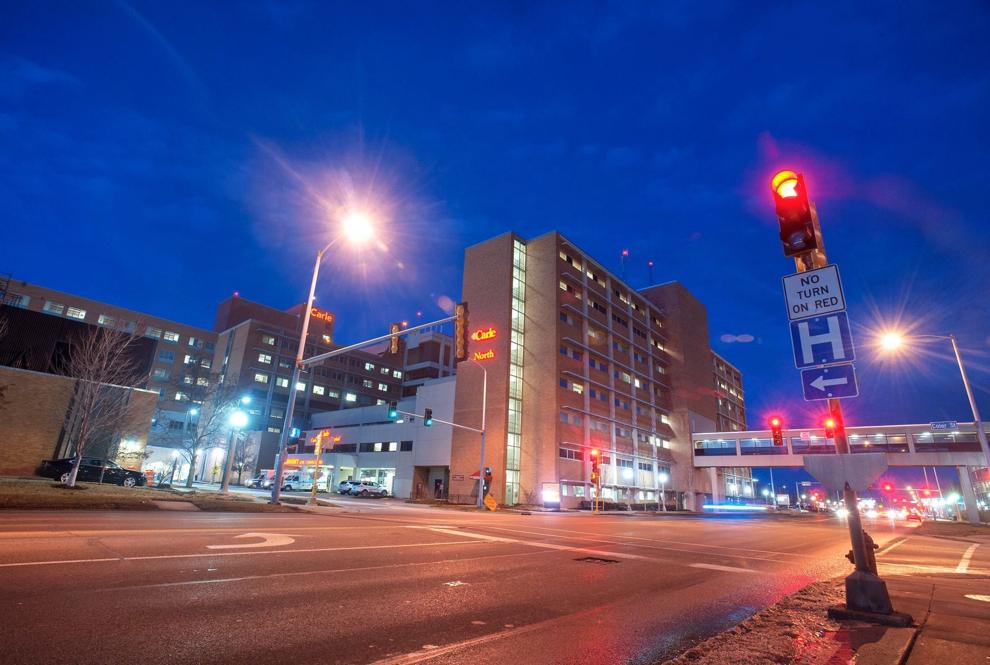 Slow travel times on University
"It seems virtually impossible to drive straight through on University Avenue from Lincoln to McCullough (in Urbana) without hitting a red light, in either direction. I realize the hospital is in the mix, but do the lights need to be timed better?"
"The traffic signals through the University Avenue corridor from Lincoln to McCullough are part of a current construction project, and that project has compromised the existing fiber optic cable that provides communication to the traffic signals," explained Kensil Garnett, the Region 3 engineer for the Illinois Department of Transportation. "It is possible that the coordination timers have drifted during this time that the communication has been out of service.
"We will visit the intersections at our earliest convenience to verify proper coordination."
Long wait for Duncan Road resurfacing
"Is the city of Champaign planning to repair Duncan Road, between Sangamon and Kirby Avenue? It is breaking apart and has many potholes especially going south."
"For full repair, that stretch of road needs to be upgraded from the oil & chip rural road to an urban asphalt or concrete pavement," said Koester. "The design of that work is currently in the proposed Capital Improvement Plan for FY 31. The construction would take place two-three years after that, when enough capital funds accrue to construct it. However, there are other projects in the pipeline that could become priorities and require funding, the timing of the Duncan Road project could be impacted. Until a reconstruction project can occur, the city of Champaign will continue to maintain the road through the slurry seal project and continue to address potholes and surface failures as they arise."
Another Market Place eatery
Picking up on a question from last week, a reader reminds us of another restaurant once at Market Place:
"In the early 80's there was a Wags/Walgreens's restaurant."
Governor's ceremonial pens
"When the governor signs off on various issues, it appears he uses a pen per letter of his name, then picks up another one to sign another letter of his name. It seems wasteful that these perfectly good pens are only used once and then what happens to these pens? With the state in so much debt wouldn't it be fiscally responsible that these officials use a pen until the ink runs dry? Perhaps the pens have been donated?"
"There's a longstanding bipartisan tradition of sharing bill-signing pens with the advocates and lawmakers who worked hard to pass the bill the Governor is signing into law," explained Jordan Abudayyeh, press secretary for Gov. J.B. Pritzker. "Governor Pritzker appreciates all those who are dedicated to public life and sharing this simple and historic memento is very meaningful to those who have often spent years outside the spotlight working on their issues."
Presidents also use and distribute ceremonial pens after signing important pieces of legislation.
Abudayyeh said that the Pritzker administration used pens left over from the Rauner administration and that Pritzker personally purchased the new pens.
Theater gift cards
"Wonder if the Phoenix Theatres (new Savoy 16) will take the Goodrich Theatres (old Savoy 16) gift cards or transfer them to new gift cards? Same question for the rewards program card."
"Phoenix Theatres is not affiliated with Goodrich Theatres and unfortunately we cannot accept their gift cards or redeem awards from their loyalty program," said Chris Gehring, the senior vice president of operations at Phoenix. "Being a separate company, with different computer technology, we don't have the ability to redeem the cards or even know their true value."
Gehring noted that Goodrich is still operating under different ownership "and it is our understanding that they are still accepting and/or refunding older gift cards. Customer should be able to contact Goodrich through their website."
Gehring said that Phoenix has its own loyalty program that customers can sign up for at the theater.