Submit YOUR question for Tom by clicking here
Questions and answers this week about the condition of Monticello Road and Springer Drive, noise from Champaign's Kraft plant, Elisabeth Kimmel's trial in the college admissions bribery case, an allegedly illegal sign on Interstate 74, county fairgrounds concerts and voting by mail.
Also, Moore Trees, Little Hearts & Hands Academy, COVID-19 statistics, Giorgi Bezhanishvili's academic major, and more on last week's item on the Paxton excavation of 1923.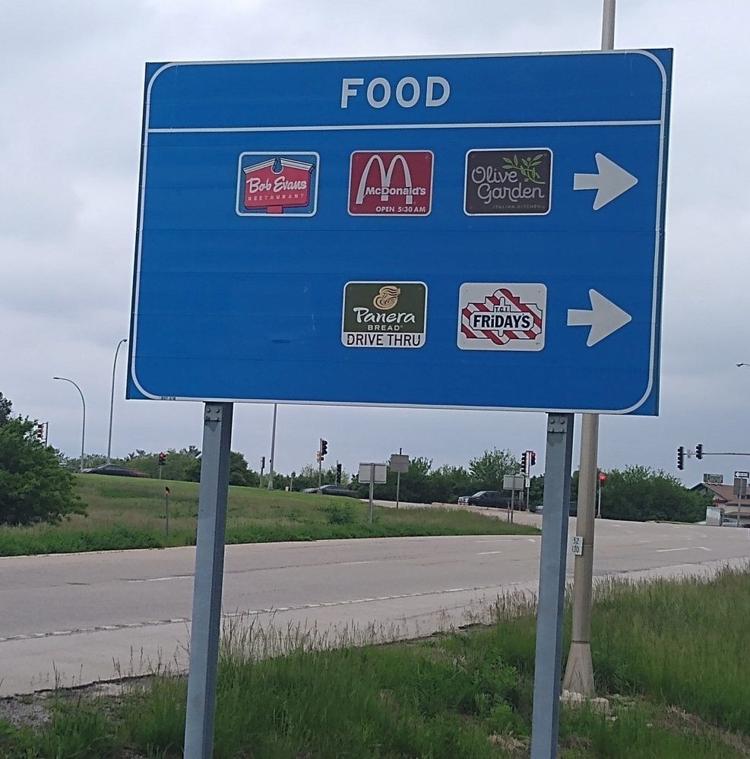 Illegal interstate sign
"As I was driving along I-74, I noticed signs up for closed businesses, i.e. TGI Fridays. Who's responsible for removing/updating those?"
Your question prompted quite a review by the Illinois Department of Transportation.
"After some investigation, it was discovered the restaurant put up this signage," said Kensil Garnett, the Region 3 engineer for IDOT. "The restaurant is now permanently closed. IDOT will remove the signs from the logo boards. It is the responsibility of the business to notify IDOT that the business has closed."
Garnett said that to his knowledge, "this has never happened before with the logo boards."
He said that no legal action is planned since it "would not be cost effective to pursue anything further at this point since the restaurant is out of business."
"When we contacted the representative from TGI Friday's on May 19th, we mentioned that in the future to please contact us before making any changes to the logo boards," he said.
Businesses that participate in the IDOT Business Logo Program have to apply through an online form that costs $100 to process. On top of that are annual fees of $200 for a freeway panel and $130 for a ramp panel.
Monticello Road
"A few years ago Monticello Road was repaved from U.S. 45 west to the county line. The paving looks unfinished and is not wearing well. When it was being paved I was certain they had neglected to lay the final coat of asphalt. Why the low budget job?"
"Monticello Road was paved 10 years ago and unfortunately those overlay projects have a life of about 15 years," said Champaign County Engineer Jeff Blue, whose highway department oversaw the project. "We did put a slag seal on it in 2016 and that is what you are seeing wear off. Asphalt roads oxidize quickly from the sun and turn gray in color. That means we've lost all the oil from the road that keeps it sealed up on top. Once the top seal gets compromised and the road starts to crack it starts feeling rough to drive.
"We have learned that we actually need to come back and put a seal on it in the first 2-3 years of its life in order to preserve that top seal and keep the road from oxidizing. Monticello Road looks a little rough and may ride a little rough, but it grades out at a 70 out of 100 on our pavement management system, which unfortunately is better than about 30 miles of other roads we have on the county highway system in Champaign County.
"We put a great deal of effort and money into making Monticello Road a safe corridor by widening and paving shoulders, regrading the ditches and slopes and putting in rumble strips. When we get back to working on it again we will do a deeper fix of the roadway that will hopefully have a longer life. That's a long winded explanation, but I hope that helps the readers understand."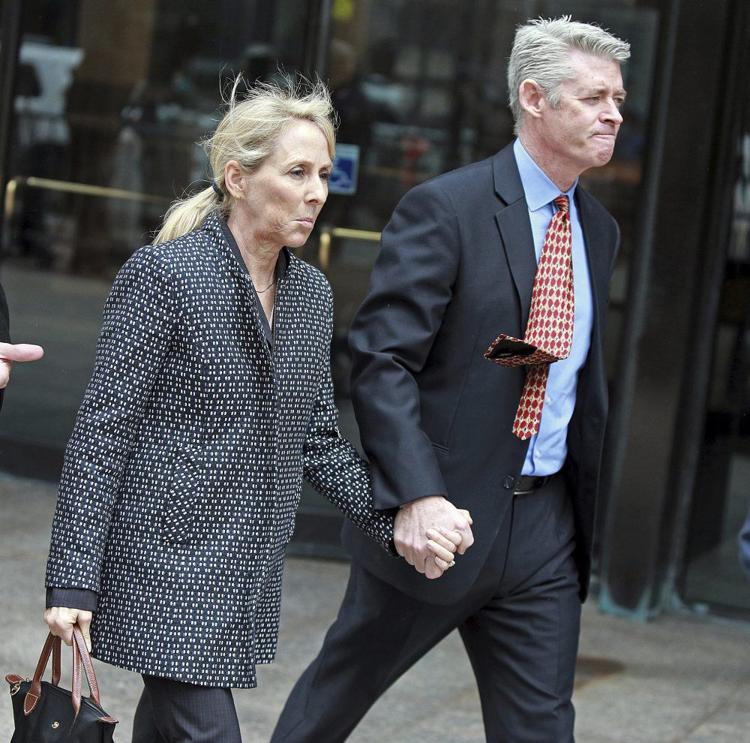 Kimmel update
"What has become of the local woman who was implicated in the college admissions scandal?"
The San Diego Reader reported last week that trial of Champaign native Elisabeth Kimmel — the granddaughter of WCIA-TV founder August C. Meyer and a former First Busey board member — still isn't slated to start until next year in Boston.
"Meanwhile, wealthy La Jollan Elisabeth Kimmel, ex-owner of the KFMB broadcasting empire here, continues to await trial next January 11 on federal charges related to her retention of William "Rick" Singer to buy her daughter's way into Georgetown University with $244,000 allegedly paid to tennis coach Gordie Ernst," the Reader said.
Perhaps that will change now that actress Lori Loughlin and her fashion designer husband, Mossimo Giannulli, have agreed to plead guilty in the same college admissions bribery case, which the FBI had called "Operation Varsity Blues."
But Kimmel's attorney, Eoin Beirnes told KFMB on Thursday: "We intend to go to trial. There haven't been any discussions about plea deals."
Laughlin and Giannulli agreed to plead guilty to conspiracy to commit wire and mail fraud in a plea agreement filed Thursday in federal court in Boston.
Laughlin will be sentenced to serve two months in prison, pay a $150,000 fine and two years of supervised release with 100 hours of community service, while her husband will be sentenced to serve five months in prison, a $250,000 fine and two years of supervised release with 250 hours of community service, according to the U.S. Attorney's Office.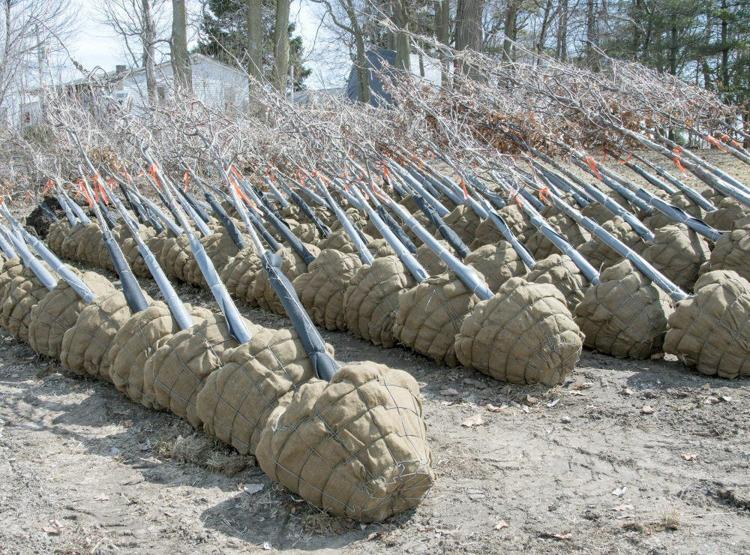 Moore Trees
"What happened to Moore Trees on U.S. 150 west of Champaign? There are no more trees."
Moore Trees is no more, said Jim Goss of the Atkins Group, who also was the general manager of Moore Trees.
The business already was in the process of closing down in 2014 when it sold hundreds of trees at a discount to groups sponsoring a mass tree-planting in tornado-ravaged Gifford.
Many other trees in the inventory were sold to a broker in Macon County.
The 43-acre tree farm will be returned to cropland, Goss said.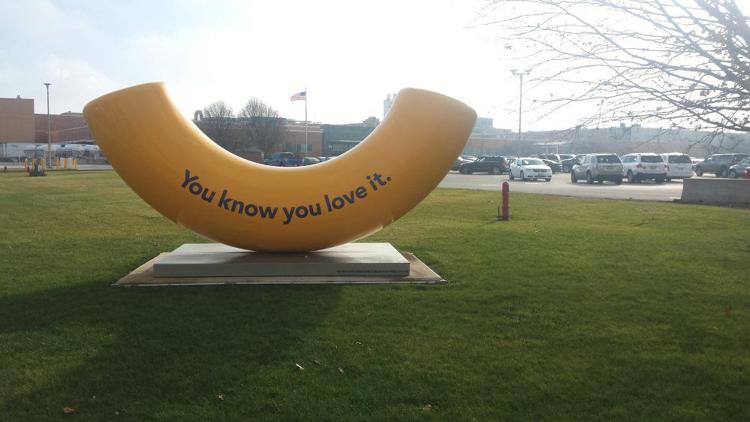 Kraft noise complaint
"I live across the street from the Kraft Foods factory (Bradley at Mattis). In the last month, I have noticed that noise generated from the factory has increased to the point where I can hear it within my apartment at all hours of the day and night. It is a constant 'whooshing' sound. I noticed they were replacing some units on the roof in the past few months, and I'm wondering if the culprit is a new steam exhaust. I can't help but notice just how loud it is. Is this something that could be reported to the city of Champaign — and is it even a violation of code? It really is a nuisance."
Kraft Heinz spokeswoman Lynne Galia said that the company is "investigating this situation and working to narrow down where noise may be coming from on the roof. We will continue to troubleshoot to make any corrections needed. We've been in contact with the city as well to keep them apprised of our progress."
Coincidentally Tim Spear, who is the acting code compliance manager for Champaign's Neighborhood Services Department, said he also had heard from Kraft Heinz today.
"They think that they have found the part that is causing the issue and have ordered a replacement. That part should be installed within the next two weeks," said Spear. "They did say that there should not be any noise over the weekend because that machine will not be in operation over the weekend."
Spear said that since the Kraft plant is not within the city limits, he is unable to enforce the city nuisance ordinance in this case. But he said that Kraft "has generally been willing to work with the city on other issues that have arisen in the past and I believe that they will work with us on this issue once they identify the cause of the noise."
COVID-19 statistics
"I very much appreciate The News-Gazette's front-page COVID-19 numbers daily and the cumulative cases and deaths. Why doesn't the paper also report those numbers per 100K residents, which is the standard per capita measure? That would give readers a better sense of how low-population counties are doing."
The problem, said News-Gazette Editor Jeff D'Alessio is that the state data that include per capita incidence often are several days' late and differ from local public health district statistics. But he said he would attempt to incorporate per capita numbers in future editions when possible.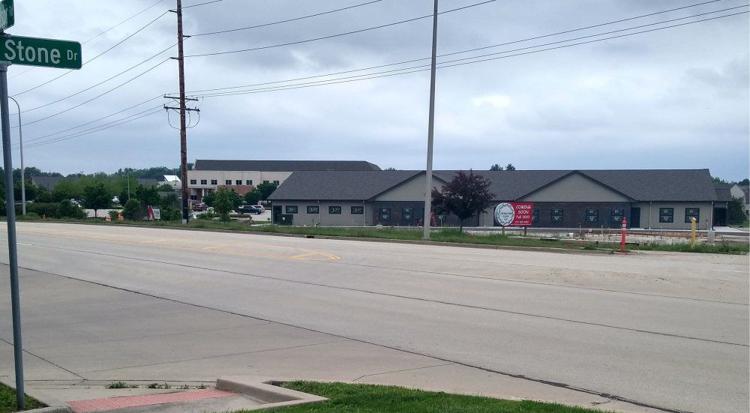 Little Hearts & Hands Academy
"Regarding the Little Hearts and Hands school that's under construction on Windsor Road in southeast Urbana, is there a floor plan or other architectural model available for viewing by the public? In particular, what is expected to result from the increased traffic at this site? Will there be a new traffic light at Susan Stone Drive and Windsor Road, or other new impediments to local traffic? (We hope not!)"
Have no fear, said John Martinie, senior project manager for the Atkins Group, which is building the school for Little Hearts & Hands Daycare owners Terri and Jack Smart.
"We performed a traffic impact study as part of the building permit process and that study included both an analysis of the current facility as well as future possible development on that tract, and neither one of those studies found the need for a stoplight," he said. "The only anticipated change to the traffic there is restriping of the median to create a left-turn lane into the property.
"That was reviewed in partnership with the city. The city approved it during the building permit process."
Fairgrounds events
"Could the Champaign County Fairgrounds be used for outdoor theater and concerts once some restrictions can be lifted?"
There are still concerts on the summer schedule at the fairgrounds, said fair association administrative assistant Lacey Teare: the Beach Boys on July 23 and Billy Currington with Randy Houser on July 24.
"We also host the Prairie Crossroads Blues Fest in August. Audiofeed usually has their Christian Music festival over the Fourth of July weekend, but has moved to September due to the current strict restrictions," said Teare.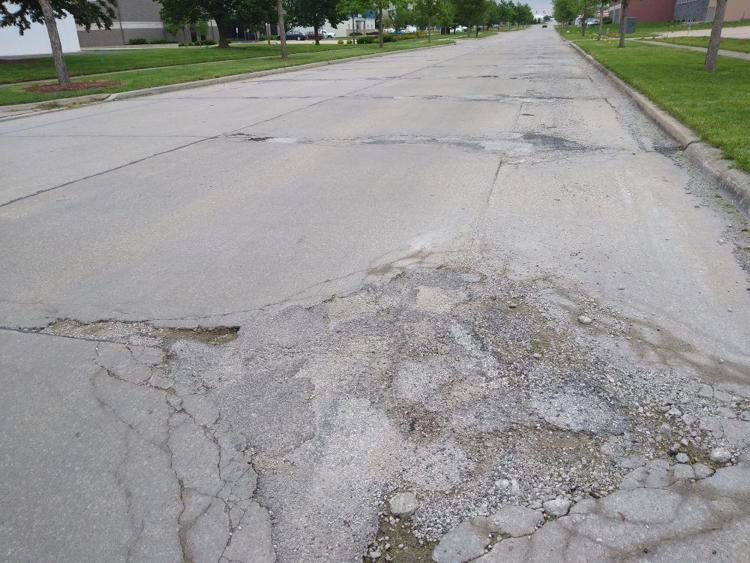 Street repair
"Why is Springer (Drive) in Champaign that runs east/west off from Mattis always in such terrible shape? It has been that way for years. Are there any plans to replace it? All that is ever done is very minor patch work."
It's getting a new surface this summer, said Champaign Public Works spokesman Kris Koester.
"This year after Daniel Street on campus is finished, crews will move over and redo Springer Drive. That will occur later this summer, into fall," said Koester.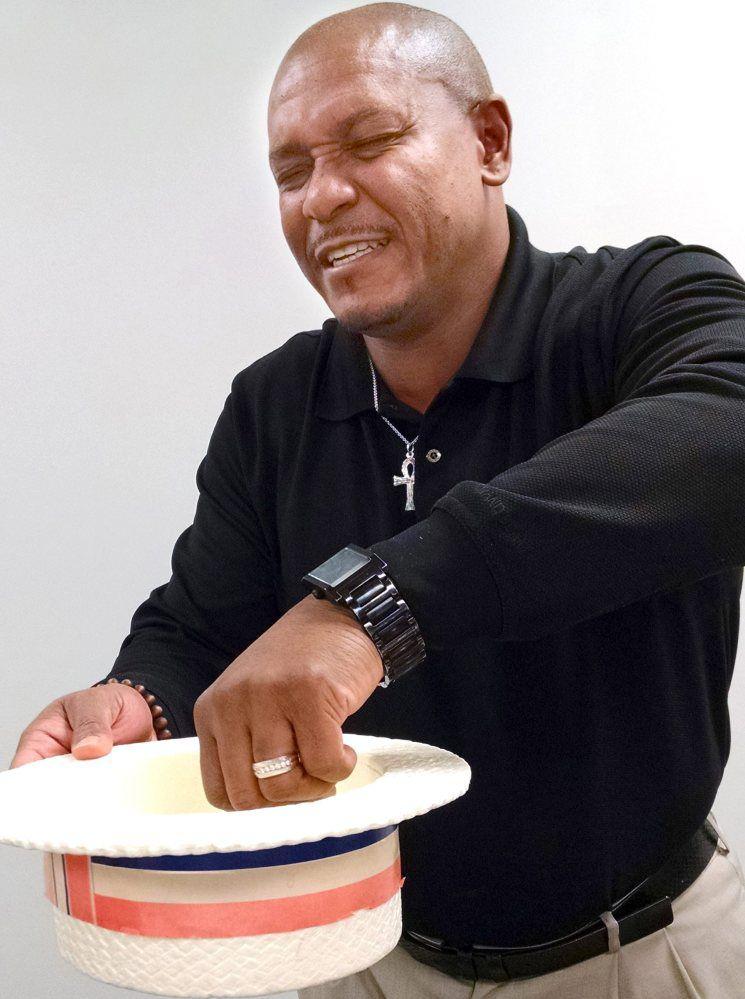 Voting by mail
"In a discussion about mail-in versus in-person voting with my niece she said, 'I think they could easily open more polling places and make the 6' accommodations.' It makes me wonder what's involved in one polling place. Judges, equipment (is there a minimum number of machines per polling place?), space rental (do churches charge rent? Does the park district or Illini Union?). Also, I wonder if there is a way to calculate cost per ballot cast via mail and in-person?"
"I think it's great that conversations about the election process are happening in the community, especially those that clearly express a sincere desire to learn or educate," said Champaign County Clerk Aaron Ammons. "Opening more locations on Election Day is not conducive under the circumstances. We would need five extra election judges at $200 each, another tabulator, and at least two more laptops at each new location, not to mention the potential cost of renting the facility and paying for the other supplies that must go with any polling location. Thank you for the idea though.
"There is no limit on the number of machines we can use in a polling location, we just need the space and people to manage them. Churches have been very supportive, and they don't charge us. We pay a very small fee to the Illini Union and the ARC. I just spoke with the Champaign Park District and they worked with me to secure another park district location for the upcoming election. They have all been great partners."
Regarding the cost of in-person voting, Ammons said, "For the most recent primary, factoring in the cost of election judges it's almost $2 per ballot voted in-person. That's not including the initial cost between $6,000-$7,000 to equip each polling place. That's a one-time cost but with 95 locations, it adds up quickly."
Ammons said he favors voting by mail and said he believes he could get the cost to below $1 per ballot.
"Vote by Mail/Vote At Home is definitely the best option," he said. "I am working with the premiere organization in the country on best practices for voting from home. Voting from home is simple, safe, and secure. California has just joined Utah, Hawaii, Oregon, Washington, and Colorado as 'all-mail' states. As for Champaign County, any active registered voter can apply to vote by mail starting Aug. 5. Just go to our website www.champaigncountyclerk.com and fill out the form, or call my office beginning Aug. 5 to request a vote by mail application for the Nov. 3 election. I will have videos and updates on the Champaign County Clerk's social media page soon highlighting how to vote from home as well as the benefits of voting from home."
The budget for the general election is a little over $300,000, Ammons said, with the largest expense being election judges and workers. That amounts to about $250,000.
"For November I may have to combine polling locations if nursing homes and assisted living locations are not unavailable. If that happens we may be able to save a few thousand dollars," he said.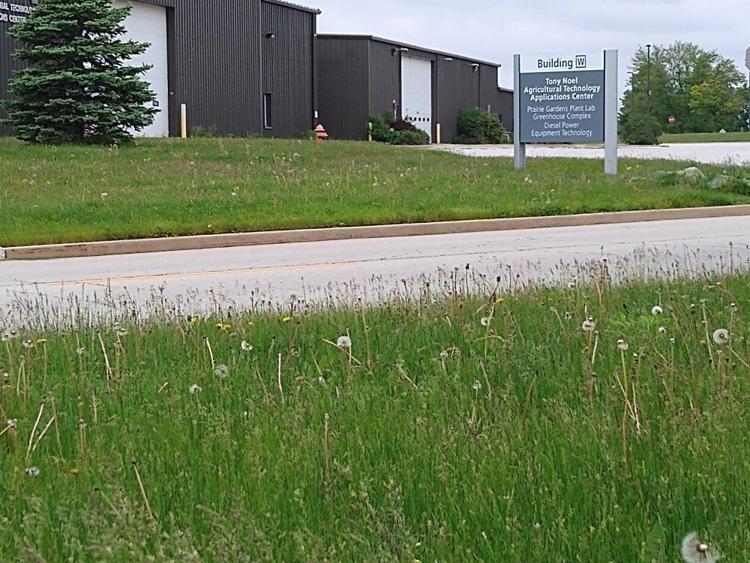 Parkland grass needs trimming
"Have they stopped mowing the grass at Parkland College? I was on a walk and grass was up to my knees."
Stephanie Stuart, Parkland's vice president of communications and external affairs, said the college's grounds crew is working three days per week on Mondays, Wednesdays, and Fridays.
"With the amount of rain and rain days we have had over the last few weeks, it is difficult to keep all the grass areas mowed as would be our normal procedure," she said. "However, we do make a concerted effort to ensure that the grasses do not get as high as the reader mentions, and the campus is continuing to be well-maintained throughout this time period."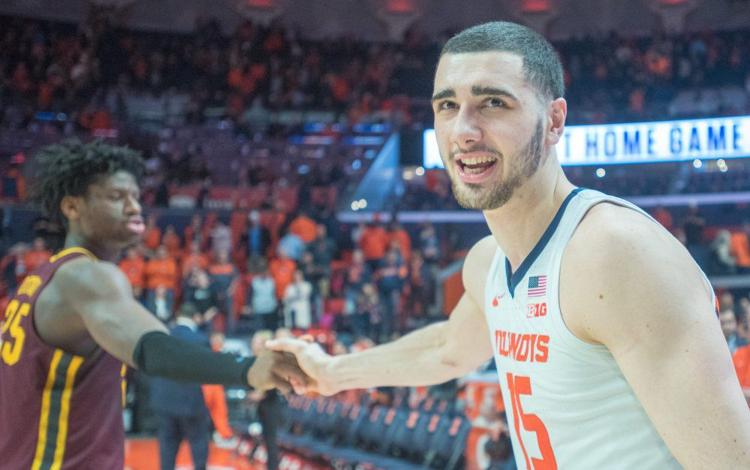 Basketball fan
"Giorgi Bezhanishvili is one of my favorite players on the Illini, and I love how he seems like such an interesting young man off the court in terms of his cultural background and experiences. I'm wondering ... has he picked a major to study at Illinois?"
I'm wondering why there is so much interest in a 21-year-old basketball player's academic major.
Anyway, UI Assistant Athletic Director Kent Brown said, "University of Illinois students must declare a major prior to starting their junior year. Giorgi will be a communications major starting this fall, which I think fits his personality very well, don't you?"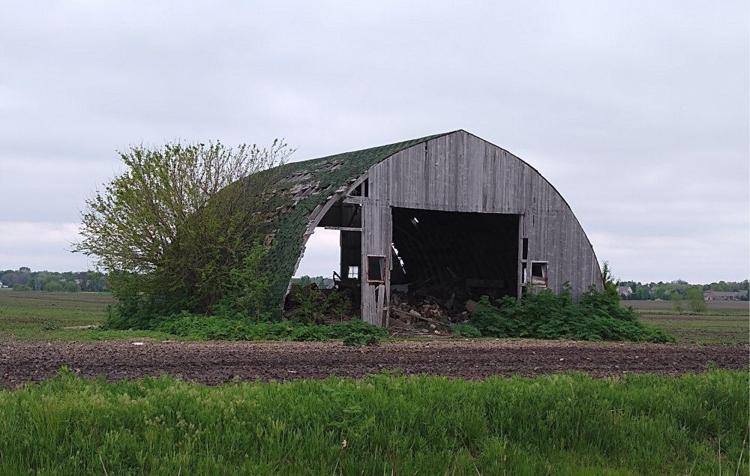 Old barn
"There is a vacant barn on the corner of Mattis and Curtis, why hasn't anyone torn it down? It's an eyesore."
"You are right, this old farm shed is literally falling down but the part that is still standing may still be serving some purpose," said Champaign County Zoning Administrator John Hall (the property is in the county, not the city of Champaign.) "The shed is not easily accessed from the street so it is not as dangerous as if it were easy to get to. It is also isolated because there is no driveway and it doesn't put any adjacent property at risk."
Hall said that his department would "contact the owner and ask what their plans are to deal with this structure."
More on the Paxton excavation
Last week in the mailbag we wrote about the excavation or "cut" of the Illinois Central Railroad main line through Paxton in 1923, with much of the mined soil moved south to Champaign to be used to build up an elevated route through the city. That permitted the construction of viaducts at University Avenue, Chester Street, Springfield Avenue, Stadium Drive and St. Mary's Road and removed all the at-grade crossings (at that time) in the city.
Two readers, Bill Roberts and Jon Roma, pointed out that the elevation gain near Paxton — the so-called Paxton moraine — was a significant issue on the IC main line for about 70 years. (That moraine also may be why, for a brief time shortly after the railroad came through in 1854, the village was called 'Prospect City.')
"The Paxton moraine was the controlling grade on the Illinois Central between Chicago and Carbondale," wrote Roberts. "That meant the power of the locomotive required to pull a train on that route was dictated by the Paxton hill. The railroad's motivation in making the cut through Paxton was to reduce operating costs by being able to use less powerful engines."
Roma noted that "the elevation of 792 feet above sea level attained at Paxton was (and remains) not only the highest point on the railroad between Chicago and Champaign, but it's the highest point on the entire IC main line between Chicago and New Orleans.
"You can see from the grade line south of Paxton that the predominant reduction in grade was between mileposts 101 and 104 — in other words, the portion of the 'hill' that represented an uphill grade for northbound traffic. This was the direction traveled by loaded coal trains, and the hill at Paxton was a serious challenge for those heavy trains. I have records that predated the Paxton grade reduction showing that IC used helper engines to boost some of its loaded trains over the Paxton hill," Roma wrote. "There was a similar project around the same time in Coles County, wherein the hill at a settlement known as 'Magnet' was leveled using dirt excavated from Mattoon, allowing the railroad to pass below grade through the business district of that community."