Tom's #Mailbag, May 7, 2021
Submit a question of your very own by clicking here
Things are looking good for the Champaign County Fair, the reopening of Li'l Porgy's, tours of the Solon House, a campus Sycamore that someone was concerned about and the market for assistant basketball coaches.
Happy Mother's Day, moms. Sorry about the weather forecast for Sunday.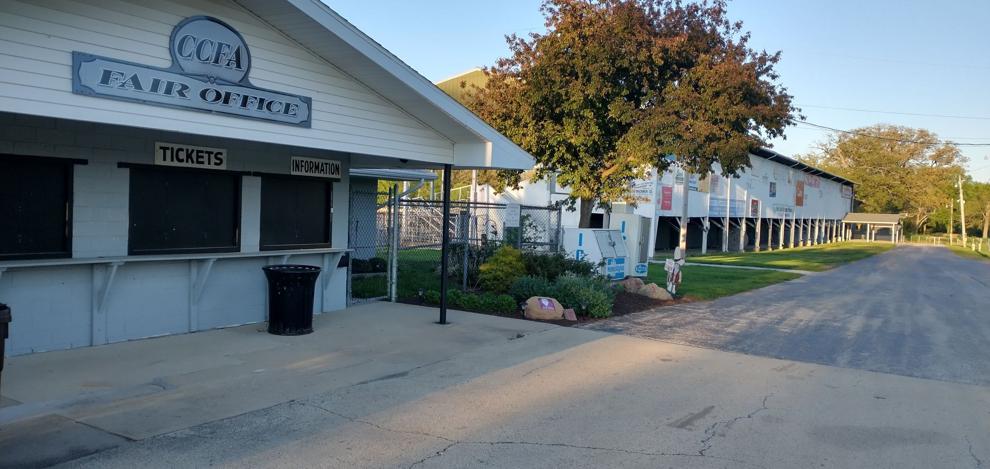 Champaign County Fair
"Will there be a Champaign County Fair this year? Will it have all the features of past fairs?"
It's looking good.
"The Fair Board and staff are currently working to put on the Champaign County Fair as scheduled. The health and safety of fair-goers is our top priority and we'll continue to work closely with the C-U Department of Public Health and the national CDC," said Lacey Teare of the Champaign County Fair Association.
The fair is scheduled for July 22-31 in Urbana.
"We have to follow all guidelines and restrictions at the time of the event — so be prepared for it to look different as we don't know what phase we'll be in by late July. Hoping to be in phase 5," she said.
Gov. J.B. Pritzker said Thursday in Chicago that he expects the state to enter Phase 5 on June 11 "barring any significant reversals in our key COVID-19 statewide indicators."
Here's what the state's Phase 5 is: "All sectors of the economy reopen with new health and hygiene practices permanently in place. Large gatherings of all sizes can resume. Public health experts focus on lessons learned and building out the public health infrastructure needed to meet and overcome future challenges. Heath care equity is made a priority to improve health outcomes and ensure vulnerable communities receive the quality care they deserve."
Windy weather
"Is it windier than it has been in that past? It just seems that almost every day the wind is more than 20 miles an hour."
"I feel your reader, it has felt windier than usual this year," said Illinois State Climatologist Trent Ford. "I took a look at the daily average wind speeds and daily max wind gusts measured at Willard, which has consistent measurements going back to the early 1970s.
"Despite what it's felt like, this year so far has not been very windy. Both the daily average wind speed and average daily max wind gust have been below the long-term average at Willard."
Here's some goods news: February, March and April are, on average, the windiest months of the year in Champaign-Urbana. The calmest period is June through October.
Last year, for example, the average monthly wind speeds locally were: January 4.9 mph; February 5.5 mph; March 5.4 mph; April 5.1 mph; May 3.7 mph; June 2.9 mph; July 2.2 mph; August 2.3 mph; September 2.8 mph; October 3.3 mph; November 4.9 mph and December 4.8 mph.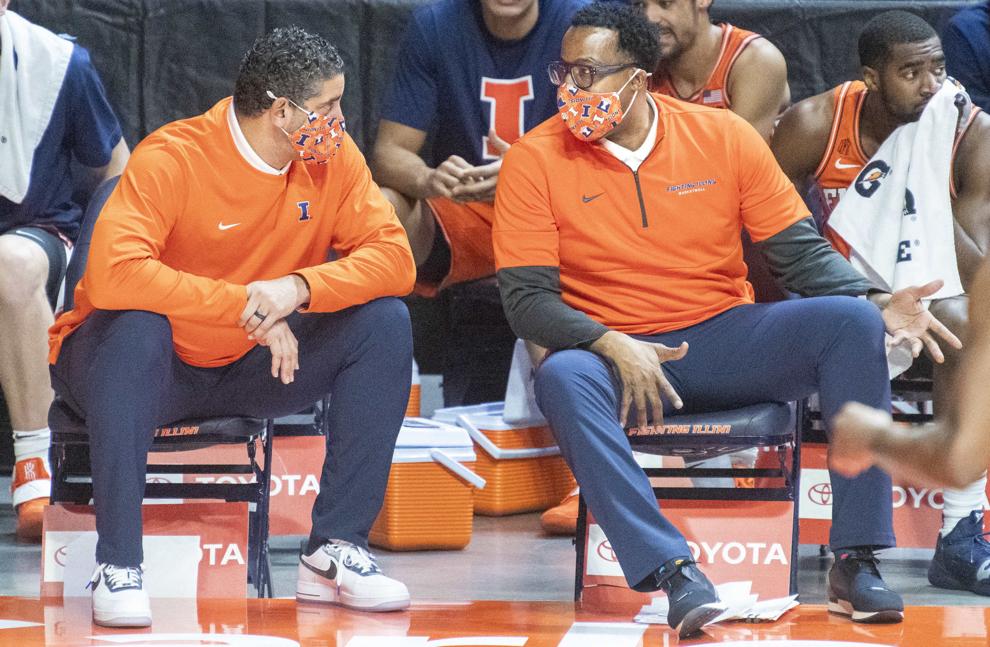 Underwood bonuses
"I know (Illinois basketball coach) Brad Underwood has bonuses for making the NCAA tournament and such, but I was wondering how much does he get for each bonus. I am also curious if the assistant coaches get bonused as well since they had just a big of a role in this team as the head coach."
Illinois' early exit from the NCAA tournament cost Underwood a lot of money. He got bonuses this year totaling $120,000 (on top of a $3.4 million base) for making the tournament and for winning the Big Ten Tournament and for beating Indiana, winning 10 regular-season Big Ten games and 20 regular-season games.
But the poor guy lost out on making another half million dollars from the following contract incentives:
— $50,000 for being named National Coach of the Year by one of various organizations;
— $50,000 for reaching the Sweet 16;
— $75,000 for making the Elite Eight;
— $100,000 for reaching the Final Four;
— $250,000 for winning the national championship.
As for the assistant coaches they also lost out on making some extra cash. The contracts of assistant coaches Orlando Antigua, Ronald Maurice Coleman "Chin" Coleman and Stephen Gentry also included "incentive compensation."
They got 2 percent bonuses for 10 regular season wins in the Big Ten, 2 percent for 20 regular season wins, 5 percent bonuses for the Big Ten tournament championship and 5 percent bonuses for making the NCAA tournament.
But they missed out on the following incentives: 5 percent for making the Sweet 16, 4 percent for making the Elite Eight, 5 percent for making the Final Four and 10 percent for winning the national championship.
Antigua's base salary for the period May 1, 2020 to April 30, 2021 was $475,000. But he agreed to a one-time "voluntary reduction" of $43,500 in his salary last November.
Coleman's base salary for the period May 1, 2020 to April 30, 2021 was $315,000. But he agreed to a 9 percent "voluntary" cut earlier this year.
Gentry's base salary for the period May 1, 2020 to April 30, 2021 was $315,000. He also agreed to a 9 percent pay cut in November.
Antigua and Coleman left the Illinois basketball staff on Thursday for the University of Kentucky where they will work for the ethically challenged head coach John Calipari.
A reminder that when the late Lou Henson began as head basketball coach at Illinois in 1975 he made $30,000 annually. Inflation adjusted that would be $147,700 today.
Different foodbanks
"What is the difference between the Eastern Illinois Foodbank and the Central Illinois Foodbank. Do they serve the same areas?"
The Central Illinois Foodbank, based in Springfield, serves 21 central and southern Illinois counties. Among the counties it serves are Sangamon, Macon, Shelby, Logan, Effingham, Fayette counties.
The Eastern Illinois Foodbank, based in Urbana, serves 18 counties, including Champaign, Vermilion, McLean, Ford, Iroquois, Woodford, DeWitt, Piatt, Livingston, Douglas, Edgar, Coles, Moultrie, Cumberland, Jasper, Clark, Crawford and Clay counties.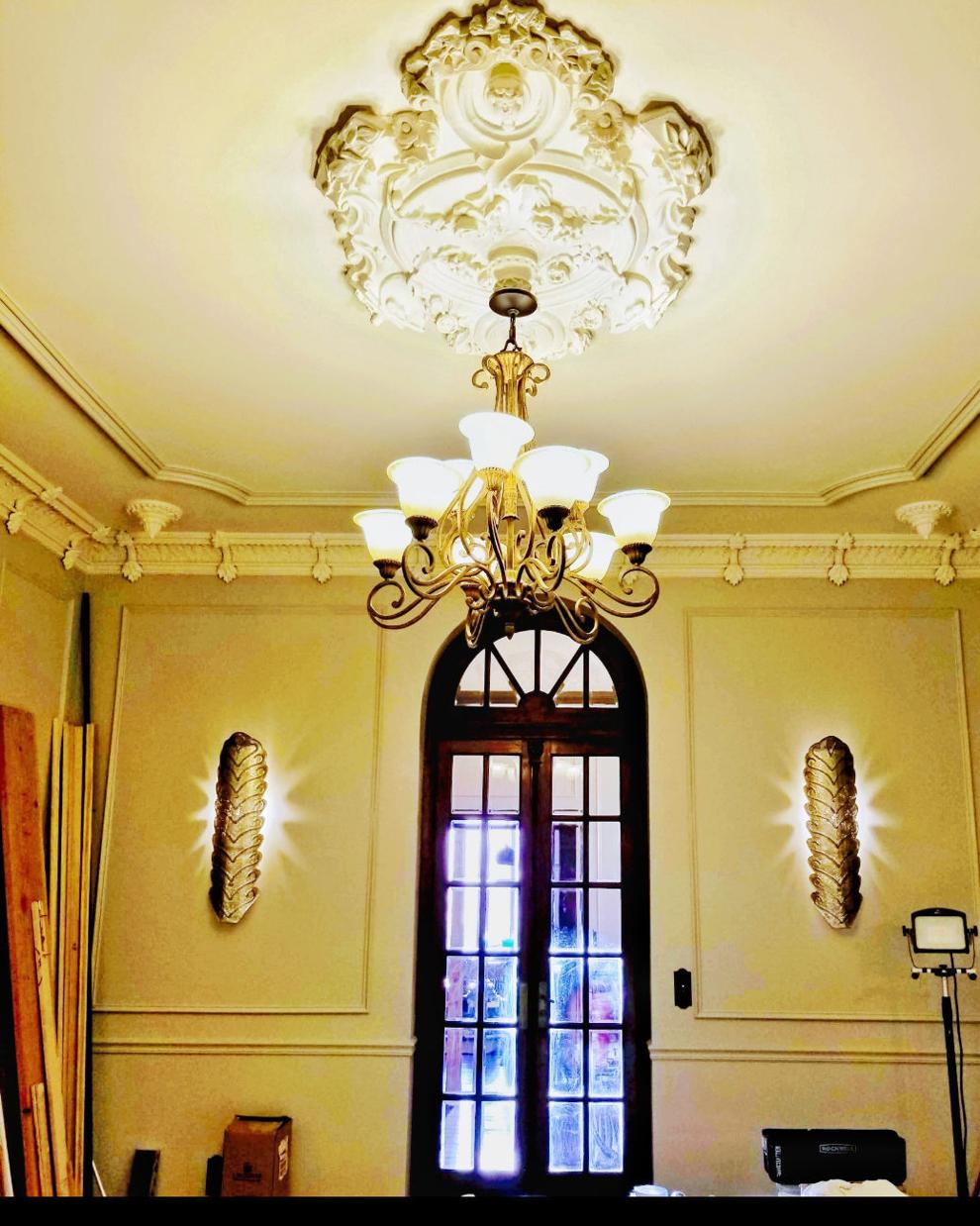 Solon House tours 'soon'
"Is there going to be an open house/tour at the Salon House so that we can see the results of all the remodeling and renovations? I really hope so."
"Thanks for the question," said Solon House owner Chris Knight, who has ardently restored the 154-year-old Italianate treasure on State Street in Champaign. "I am very happy to hear that people are interested in the progress there, and am looking forward to opening it up for tours, which will happen soon. After all, everyone has been so supportive, kind and encouraging. And to be honest, I'm proud of what I did to the house, and want to show it off.
"At last, after almost three years of work, it's almost finished. Now there are just a few things left to do, like painting, choosing the curtains, and of course cleaning away all the dust and construction debris."
Too many dogs
"I am still curious about how the West Springfield Avenue animal hoarders came to be. If these individuals were discovered by Champaign County Animal Control in 2016 with 14 dogs, how is it possible to have what happened in October 2019? Can you please find out what the laws say pertaining to how many pets someone can have? What about unaltered pets?"
The Champaign municipal code makes no mention of a limitation on the number of dogs in a home. Nor does Urbana's.
No more Soulje
"What happened to (meteorologist) Greg Soulje on WDWS, WHMS? Did his contract not get renewed? He was on the radio on Friday, then yesterday I heard the announcer say something about AccuWeather, and this morning Dave Gentry never went to Greg for weather. He will be missed."
Soulje's contract was not renewed, said Paul Barrett, executive vice president and publisher of The News-Gazette. The radio stations and The News-Gazette already had a longstanding contract with AccuWeather and will continue to use it.
"And yes, he will be missed," Barrett said.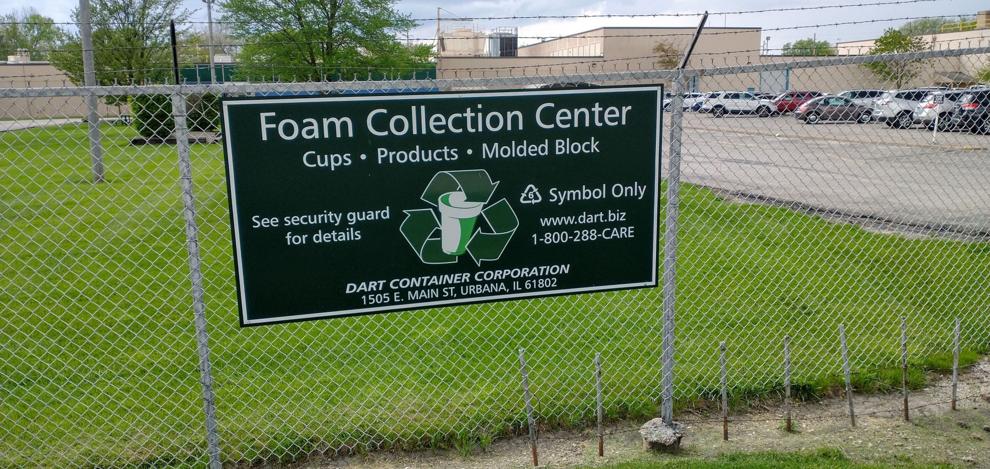 Recycling Styrofoam
"The amount of Styrofoam dumped in our landfills every day is appalling. Is there a local hauler who collects and recycles this material that will still be there long after our grandchildren are dead?"
Styrofoam blocks or food-beverage packaging — clean only — is accepted at the Dart Corporation plant at 1505 E. Main St., Urbana. "Packing peanuts" are not accepted.
To get to the Dart plant, go east on Main Street or Washington Street to Lierman Avenue. The drop-off site is at the Shipping Department entrance and is open 24 hours a day, 7 days a week.)
"Make sure foam has the #6 recycling chasing arrow on it," said the Champaign County Environmenta Stewards. "Accepts a wide variety of recyclable foam, including foam cups, foam egg cartons, foam meat trays, foam ice chests, and foam packaging that is frequently used to protect fragile materials such as TVs during shipping.
"Remove straws, lids, tape, or any other non-foam material. Deposit foam into clear translucent bags provided onsite, tie securely, and place bag in wheel cart."
For more information, call Doug Sharp at 217-721-2196 from 7 a.m. to 3 p.m., Monday through Friday.
Traffic counters
"This past week, several official looking cords were placed across several different roads in my neighborhood (the Clark Park/Mayfair park area). What is their purpose? Are they measuring/recording traffic?"
The Illinois Department of Transportation is updating its Annual Daily Traffic Counts that appear on the gettingaroundillinois.com website, said Kris Koester of the Champaign Public Works Department.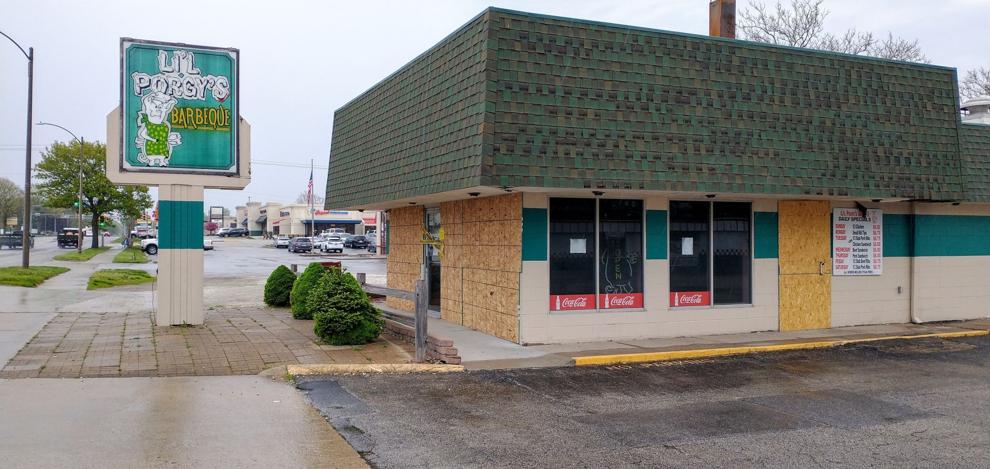 Li'l Porgy's fire
"What's happening with Li'l Porgy's? The damage from the April 3rd fire didn't seem that bad - broken windows and smoke cleanup. It's been several weeks and nothing's happening there. I do hope this isn't a sign that the owner is giving up and quitting the business."
and
"Is there any update on Li'l Porgy's reopening after their fire? I've tried contacting them by phone and the phone is disconnected and they haven't updated their Facebook page. They were a regular lunch spot for us and we really miss them."
"Yes we are planning on reopening. We are going through the process and are hoping to get open as soon as possible," said Li'l Porgy's manager Kym Enfield, whose father Bill Van der Wyngaerde owns the business.
"The Champaign Fire Department determined the fire at Li'l Porgy's was accidental after their investigation," said Randy Smith, public information officer for the department. "Also, Champaign investigators did not call the Office of the Illinois State Fire Marshal for assistance, as they were able to quickly determine the cause after looking at the scene and speaking to those that saw the fire."
Jimmy John's food truck
"How can I get in touch with the Jimmy John's food truck for an event? (See our story in Friday's News-Gazette)
Chris Lehmann is running the truck, said franchise owner Patrick Wampler, and he asks that you email Lehmann with requests at jj.foodtruck@yahoo.com.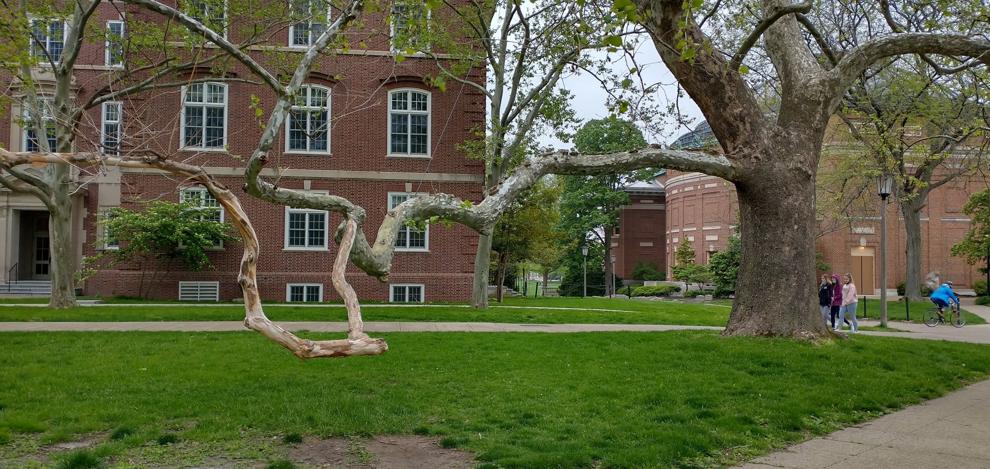 Aged sycamore
"I was on campus yesterday and sadly noticed that 'the branch' on the beautiful American Sycamore between Foellinger and the main library appears to have died. I read in Rob Kanter's 2019 story that the age is not really known and his story discussed the efforts to save the branch over the years. What can you tell us about it's current state and what might be done with the branch if it is unsalvageable? I hope there is a plan for repurposing it in some way."
The UI's Superintendent of Grounds Ryan Welch said "the branch" is not dead.
"Due to the sycamore's age, the tree occasionally has some branches that die off. This is normal and there are no overall health concerns. Also, please remember that sycamores are late to leaf out, especially in cool, wet springs," Welch said.
"The iconic low-hanging limb does have one branch that is dead and will need to be removed. Facilities & Services tree surgeons will perform that work along with addressing any other deadwood in the canopy. The expectation is that the tree should fully leaf out by the end of June."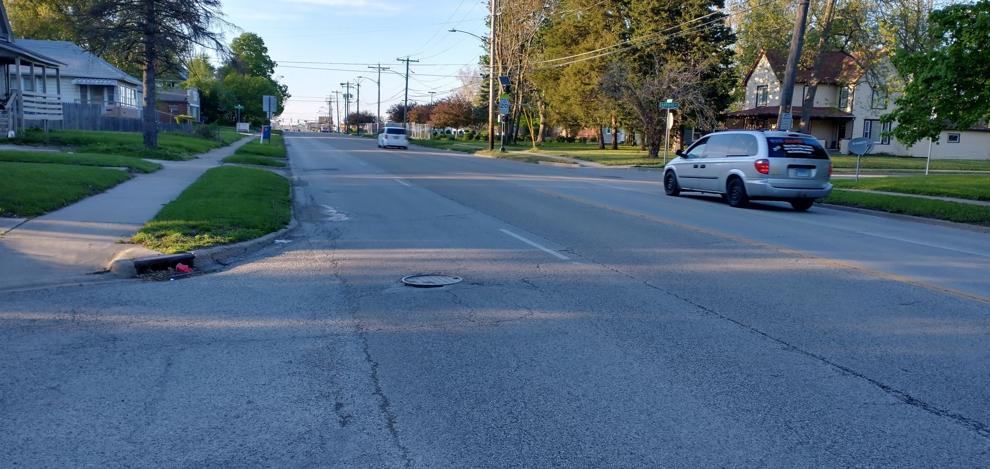 Plans to widen North Prospect
"Remember a year or two ago when out of left field our governor announced plans to widen and repave Prospect ave. from Springfield Avenue to I-74? It seemed to catch everybody off guard including our state representative and IDOT. Seems that since the governor announced that that may have been the last I have heard anything about it. What's the status of that project?"
It's still on IDOT's five-year plan, said Kensil Garnett, Region 3 engineer for the Illinois Department of Transportation.
"U.S. 150 Prospect Avenue from the I-74 interchange to Illinois Route 10 (Springfield Avenue) in Champaign is in the current FY 21-FY 26 Multi-Year Program. The project is 1.58 miles in length and programmed at $15,500,000," Garnett said. "The proposed work consists of widening the existing pavement, intersection improvements, traffic signal modernization and a standard overlay.
"Clark Dietz, Incorporated was selected to perform the Phase I study and Phase II plans for this project on Jan. 29, 2020. We are currently discussing typical section alternatives and coordinating a project stakeholder list with the city of Champaign. Clark Dietz, Incorporated is currently working on a reasonable schedule for the public engagement efforts."
Crifasi's Annex followup
I received an email from a former Champaign resident, who didn't want his name used, about the building at 60 E. Chalmers St. that for a time in the 1960s was Crifasi's Annex, a pizza place.
"The building at 60 E. Chalmers is the same one as was there in the '60s. The door on the right led to the restaurant and the door to the left led to the apartments upstairs, I believe," he wrote. "I don't remember Crisafi's. I lived on the block in the early '60s, when that storefront was still occupied by Stoltey's Cafe. I think previous to that it was Stoltey's Grocery and had been for decades. Maybe it was still part grocery when I knew it.
"I left the neighborhood when I was 5, but I remember very well eating hamburgers and milkshakes there, the latter made by one of those noisy Hamilton Beach mixers. The Stolteys lived next door or maybe two doors down on Chalmers.
"The neighborhood is all giant student apartment buildings now, but it was quite a cozy little neighborhood then, made up of nearly all owner-occupied houses. Mostly older folks. There was a retired country doctor, a World War II hero (Charles Carpenter), a retired bra-fitter, a salesman at Penney's downtown, an engineer who worked at Chanute, and a few professors."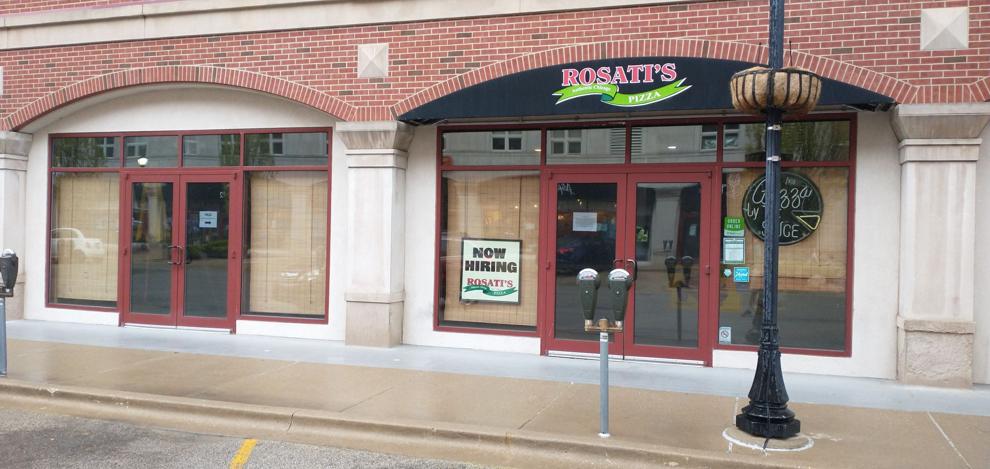 Urbana Rosati's Pizza
"Does Rosati's Pizza plan to reopen its (Urbana) location? Web searches provide conflicting information, with some sources saying they closed temporarily last year and some saying they're permanently closed."
After several email requests that went unanswered, I called the Rosati's office in Schaumburg and a staffer there said that no one knows if the Urbana store will reopen.
"That information is unavailable," she said.