Submit your questions simply by clicking here
Twenty questions this week. We have statewide death statistics for the first 100 days or so of 2020 (they're up), New York Times home delivery in C-U (it's back), the opening of the Hickory River in west Champaign (delayed), the Costco gas station, more on old homes in Urbana, how golf course property is assessed and how school physicals will be done.
Also, a cyberattack at Parkland College, a Mother's Day drive-in worship service, who was Robert S. Wilber, a problem with property tax bills, the concrete pavers at Meadowbrook Park, liquor stores as essential businesses and waiting for a long traffic light.
Happy Mother's Day!
Statewide deaths
"As a follow up to your answer to the Champaign County death stats from March/April 2015-2020, could you provide the same for the state? With 30 to 150 deaths being attributed each day to COVID-19 it would be assumed 2020 March and especially April deaths would be considerably higher than that of previous years."
We reported last week that the number of deaths in Champaign County was actually lower this April than in the average over the last six years.
Statewide, though, there has been an increase in the numbers of deaths in March and early April, according to the Illinois Department of Public Health. The average number of deaths in that 45-day period over the previous five years was 13,752. This year the total was 15,848.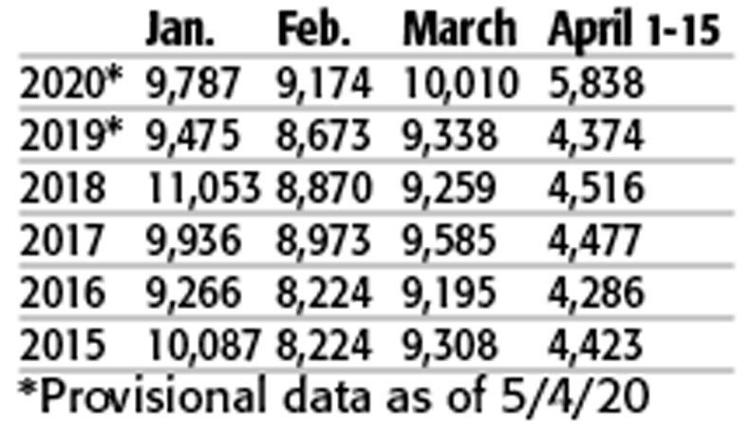 Source: Illinois Department of Public Health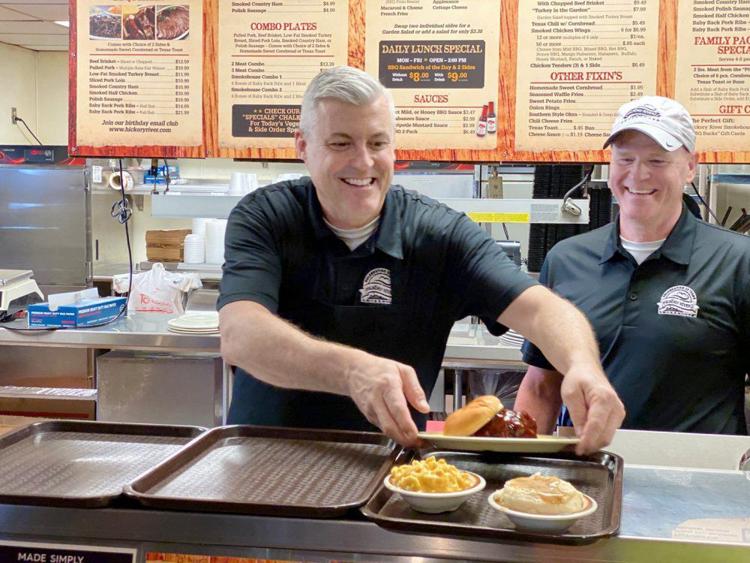 Hickory River in west Champaign
"Due to COVID-19, have plans changed for Hickory River Smokehouse to open their new location at Carle at the Fields or is everything still on track to open in the summer?"
Hickory River owner Mike Madigan said the original plan was to be open in late July or early August.
"That plan is delayed significantly due to the stay-at-home order," he said. "Architect plans are pushed back, and we are now rethinking and redesigning our service model to comply with what are almost certainly going to be new health code rules.
"CDC has issued guidance for reopening restaurants including banning soda stations in dining rooms, no condiment bars, etc. So we need to incorporate those changes into the plan now. Because of these delays and new guidance, I estimate that our opening is pushed to October at best."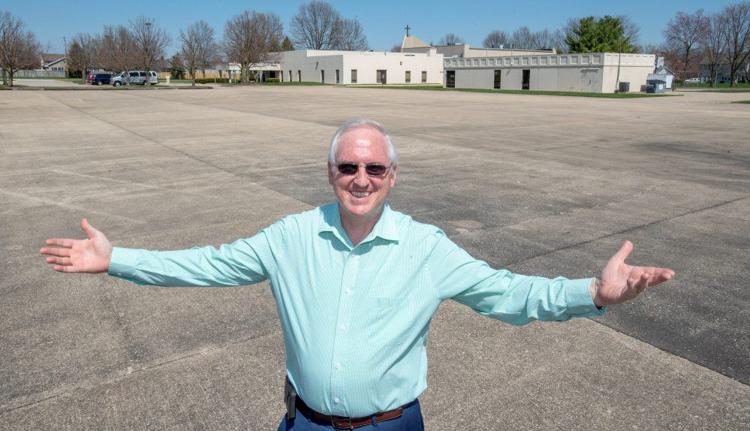 Worshipping from the car
"Are there any drive-in church services in the area?"
The Bible Baptist Church, 4001 W. Kirby Ave., Champaign, will hold a drive-in service at 10:15 a.m. Sunday to celebrate Mother's Day, as it did a few weeks ago to celebrate Easter.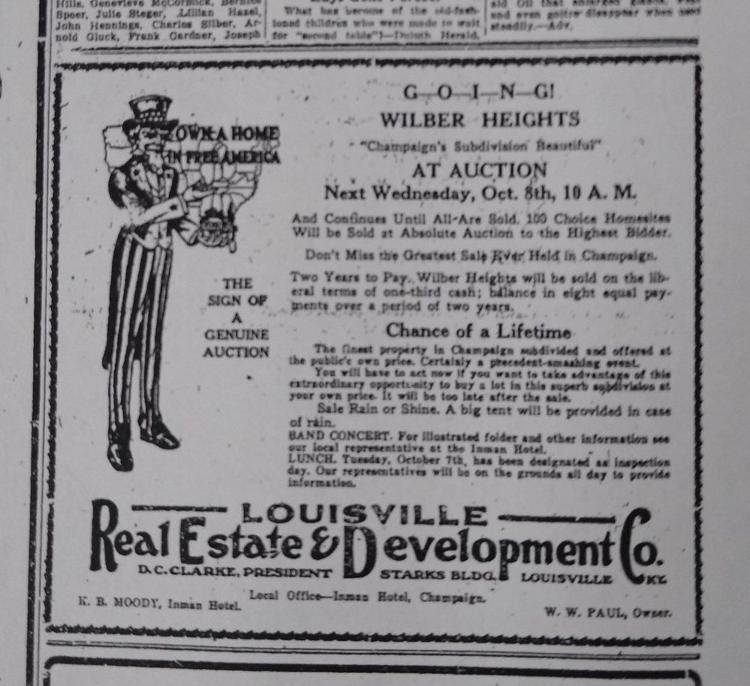 Wilber Mansion and Wilber Heights
"Enjoyed the story on the Wilber mansion in Sunday's paper. Does this family have ties to Wilber/Wilbur Heights? What is the history of Wilber Heights development?"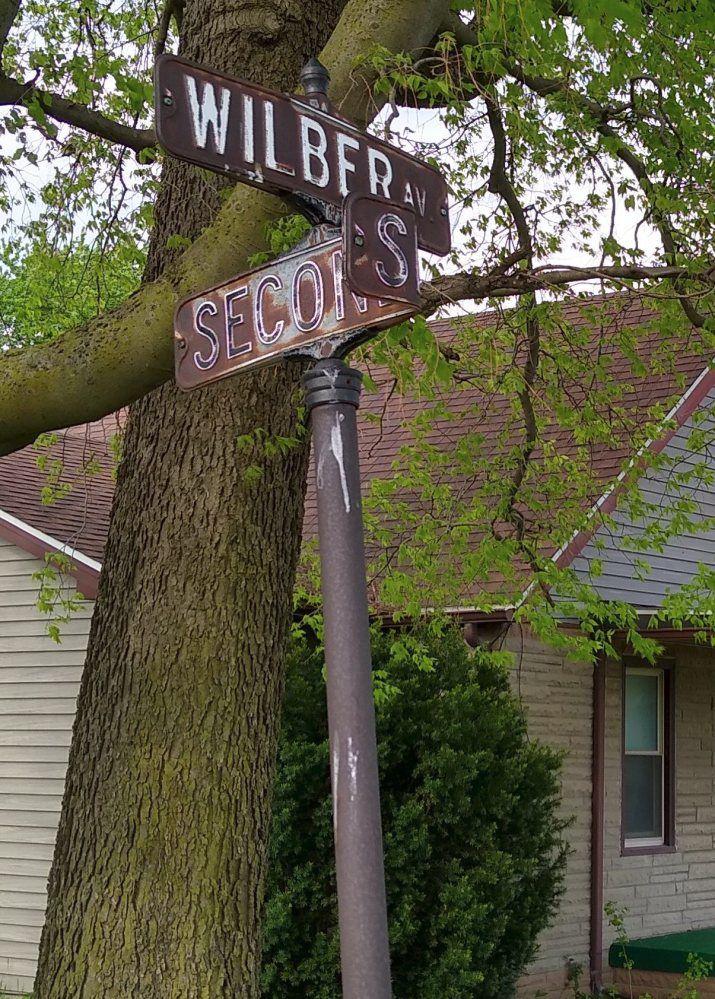 New York native Robert Sloan Wilber was a major landowner in Somer Township, north of Urbana, according to Joseph O. Cunningham's "The History of Champaign County." In addition to farming, Wilber was a drayman — or a person who delivered goods by wagon such as coal, machinery and seeds. He also was an agent for Columbus Buggy Co. vehicles and provided storage at his office was at 55 Market St. — at University Avenue — in Champaign.
Wilber built the Wilber Mansion for his daughter, Ella, said Tom Kuipers of the Champaign County History Museum.
In 1913, Ella married a man named William Wallace Paul. That name cements Robert Sloan Wilber to Wilber Heights.
The Wilber Heights neighborhood, just outside of Champaign and east of the Market Place Shopping Center, includes streets named "Wallace" and "Paul," as well as "Wilber."
An October 1924 newspaper advertisement for the subdivision of Wilber Heights says that 100 "choice homesites" were available for auction by the Louisville Real Estate & Development Co.
"The finest property in Champaign subdivided and offered at the public's own price," said the ad.
Parkland College technology problems
"Did Parkland announce the reason for its website meltdown that cost students a week of remote learning? Is it completely fixed?"
Parkland's technology services were the target of an external attack last month, similar to recent cyberattacks on the Champaign-Urbana Public Health District and other colleges and government institutions in the United States.
"Fortunately, the systems your readers are asking about are back online," said Stephanie Stuart, vice president for communications and external affairs at the Champaign-based community college. "On April 27, Parkland College discovered an incident that disrupted access to several campus services and applications. We worked swiftly to restore access to our online learning platform and email platform by April 29 and WPCD returned to the airwaves the following day. The quick and safe restoration of these services ensured that instruction continued with minimal interruption and students are able to see the semester to a successful conclusion.
"Additional technology services, including the college website, were back up on May 6. We appreciate our campus community's courtesy and patience as we worked to address this disruption."
Stuart said that authorities aren't certain of the source of the cyberattack, nor how much it has cost the college financially.
"The investigation of the incident is still ongoing and we won't be able to share specifics to protect the operational security of the institution. There are costs associated with addressing this issue, and we don't yet have a total since the work is still ongoing," she said.
Property tax bills problem
"We received our real estate tax bill today in an unsealed envelope. This bill could have fallen out of the envelope or information on the bill could have been seen by someone other than us. When I called the office to question them about it I got the reply 'we will talk with our server.' Does the office have an outside vendor seal envelopes? If so, why? How many tax bills get sent out? Some homeowners elect to have taxes added to their home payments. In this day and most importantly economic times we can't afford to have an outside server seal envelopes. I'm sure the office can come up with a solution to do this in-house since employees are already there. How much are the taxpayers paying for this 'service.'"
The county treasurer does use a private company to mail tax bills and has for several years.
"In this fiscal year, we mailed 75,000 tax bills," said a statement from the treasurer's office. "Champaign County has been using the same company for sending out the tax bills for approximately seven years, since it is the least expensive option. (Former Treasurer) Dan Welch also used the services of the same company just for tax billing purposes, as the treasurer's office has quite a bit of maintenance on the collector's side in-house with only five full-time staff members (three account clerks, chief deputy and treasurer). In addition to the collector's process and maintenance, our office also has to meet daily treasurer duties. This is the reason we use a private company to mail and print the tax bills on our behalf. And, many counties within the state of Illinois use the same private company we use, too.
"Regarding the issue raised by The News-Gazette reader, we appreciate being notified of his concern with the envelope. We will address it with the mailing company."
School physicals
"My nephew was able to get a school physical for next fall. He lives in the Chicago suburbs. Carle is conducting no physicals for 30-60 days. Wondering how this can be."
Christie Clinic's Department of Family Medicine and Department of Pediatrics are scheduling school physicals. Patients can request an appointment in their MyChristie patient portal or by calling their provider's office, said Melissa Tepovich at Christie.
Carle isn't doing physicals yet but is looking into how it can resume the service."We are exploring a number of options to serve families with our community and school partners by expanding hours and offerings as schools work to resume in-person classwork and organized sports," said Carle spokeswoman Jamie Mullin.
National newspapers
"Is Urbana-Champaign the only area in Illinois that has no access to printed national newspapers, i.e. the New York Times, The Wall Street Journal, USA Today, the Chicago Tribune? There has been no distribution since Nov. 10, 2019. Is The News-Gazette — which was the distributor — involved in discussions to solve this issue?"
Home delivery and single-copy sales of The New York Times will resume in Champaign, Urbana and Savoy on Monday.
"We're happy to announce that we have found a new local distributor who will be able to restart delivery of The New York Times's print edition in your area on the week of May 11," the newspaper told subscribers in an email Thursday.
Retail sale of the Chicago Tribune, Wall Street Journal and Barron's also will resume locally on Monday. Home delivery of those publications will soon follow.
The new owners of The News-Gazette have no role in the distribution of the other newspapers.
Instead it will be handled by Mark Templeton, the owner and operator of Sunny News Delivery Service in Key Largo, Fla.
"We are a small multistate company that has been assisting the New York Times in what you might call distressed newspaper distribution situations," he said. "An example is what occurred in Champaign with the temporary loss of distribution for these publications. The New York Times took the lead.
"They contradict the current trend in newspapers, with most newspapers pulling in their horns and cutting newspaper distribution. The New York Times wants to maintain and grow their home deliveries nationally and they showed that in this situation."
Templeton urged retail stores that want to sell the daily papers to call him at 515-240-7791.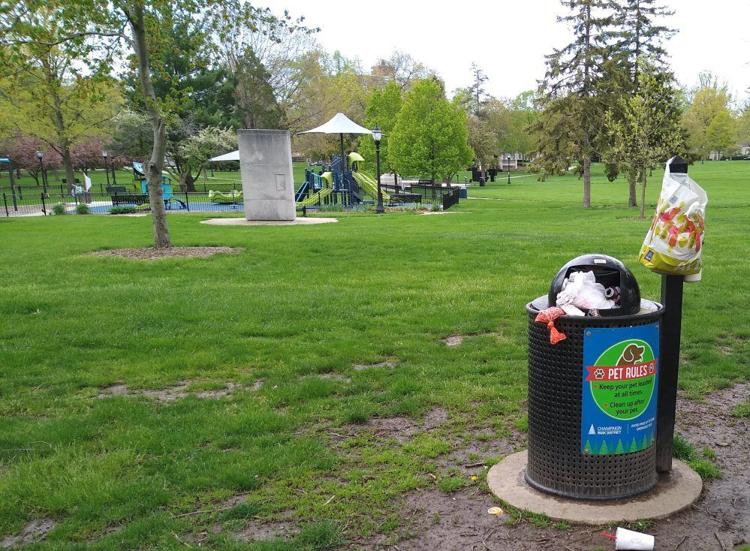 Overflowing trash
"Some of the trash cans in West Side Park are overflowing with refuse. It has been like this for at least three days. Has the park district cut back on operations or is something else going on?"
"The virus pandemic has certainly affected our operations in a few ways," said Bret Johnson, grounds and maintenance supervisor at the Champaign Park District. "Given the current situation and limited staff resources that we would normally have this time
of year, we're doing our best to keep up in all 62 parks. Furthermore, last week brought some decent rainfall amounts, which makes it difficult to get into the parks with a refuse truck and not cause damage to the turf.
"We appreciate your patience, and like everyone else, we look forward to getting back to normal soon. We also encourage park users to call 398-2550 when they see anything out of the ordinary."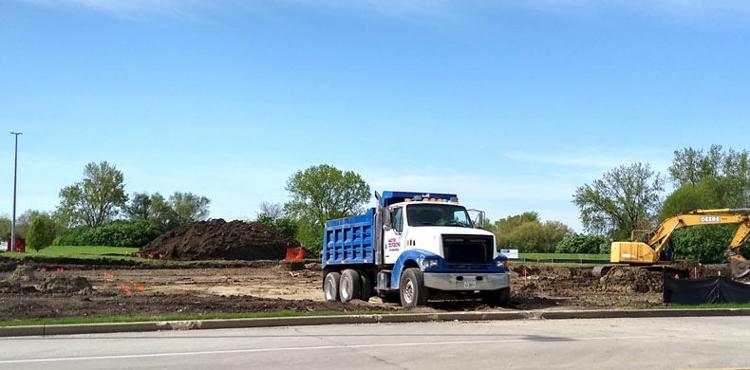 Costco development
"There is a large plowed area right by Neil Street which is newer (and next to Red Robin). I did not think that was part of the Costco which has been construction in another part of the mall (anchor). But perhaps that area right by the street away from the mall is related to Costco."
Rob Kowalski, Champaign's assistant planning and development director, said a Costco Fueling Station will be at the southeast corner of Neil Street and Town Center Boulevard. A permit for its construction was issued in December 2019, he said.
"It was a separate permit from the Costco Wholesale Retail Store which is also issued about the same time. Since Costco is a membership-based business, the fueling station will sell fuel to members," Kowalski said. "My understanding is that it does not contain a convenience store but just the pump islands for fuel."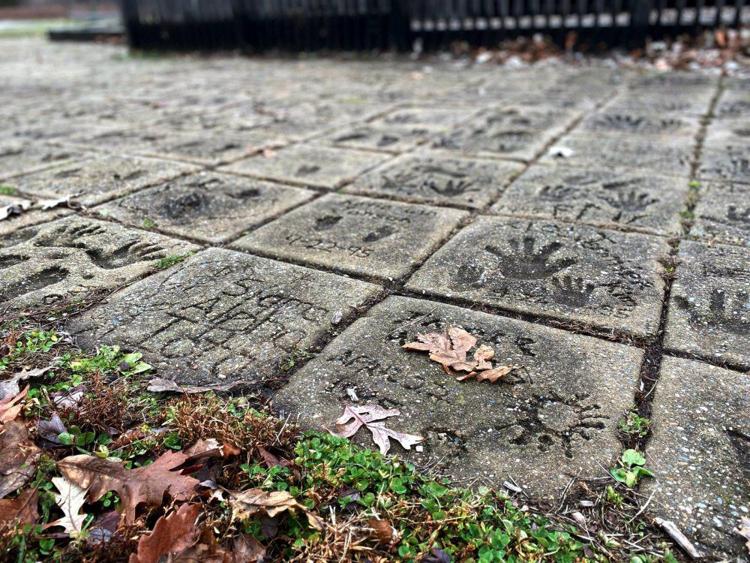 Meadowbrook Park bricks
"What is the status of the family name tiles that were in Meadowbrook Park? I've been waiting to see an update on the new park project, and would like to reclaim my family tile if possible. The park was a much-loved destination for our children when they were younger, and the tile holds special meaning to me. Any information would be appreciated."
The Helping Hands concrete pavers at Meadowbrook Park's Prairie Play will be available to claim once construction on a new playground begins, said Tim Bartlett, executive director of the Urbana Park District.
"While the Urbana Park District is in the initial phases of the planning process, the project is still 2 to 3 years away. The district will first undertake public input and design before construction, and COVID-19 has brought many uncertainties to the project timeline and budget," said Bartlett. "In the meantime, interested community members can add their names and email addresses to a notification list, and they will be contacted once the pavers are ready to be reclaimed in the future. Send an email to Ms. Kara Dudek at kadudek@urbanaparks.org or call her at Planning and Operations at 344-9583 to be added to the Notification List.
"Please do not remove the pavers yourself, as you may damage surrounding pavers, and the empty spaces create a safety hazard. The Urbana Park District is excited to create a process of uniting people with their pavers once the time comes."
Neil and Knollwood traffic light
"The stoplight at Neil and Knollwood (at Culver's). Why does it take so long to change? If you're at Culvers and want to turn left you might be there for a long time. The last time I was there we sat for over 5 minutes and finally went to the Arby's exit and turned left in less then 30 seconds."
The traffic signals at Neil & Knollwood are coordinated during the daytime, using either a 110- or 120-second cycle, said Kensil Garnett, Region 3 engineer at the Illinois Department of Transportation.
"The longest a driver should ever have to wait when they are coordinated would be approximately 110 seconds, and that would be a worst case scenario," he said. "If a driver is waiting longer than that, the vehicle waiting was not detected. This could occur for one of two reasons: either the equipment malfunctioned or the vehicle was not positioned in the proper location relative to the stop bar, and was outside of the detection zone. We have had no previous complaints of failure to detect at this location, but we will review the operation for proper detection."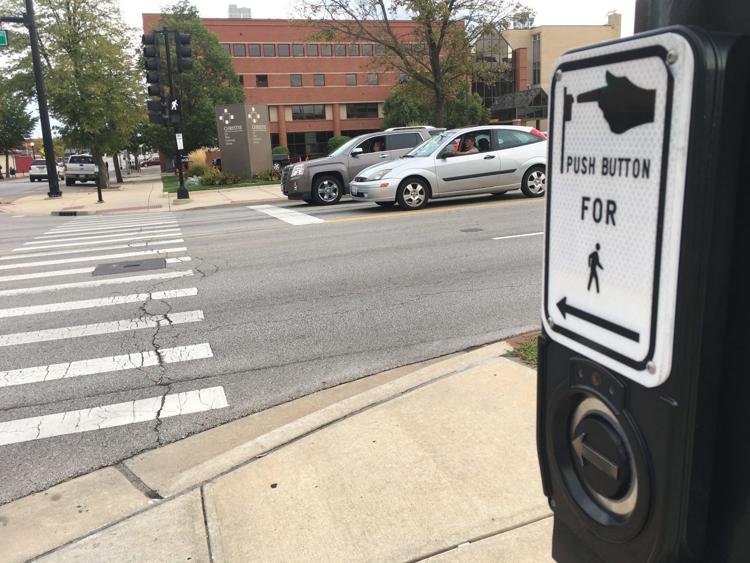 Neil Street pedestrian crossings
"What agency is in charge of the traffic signals along Neil Street, and why do they still require walkers to push the beg button to get a walk signal to cross Neil Street? These buttons are demeaning and disrespectful to walkers under normal circumstances (drivers don't need to do anything special to earn a signal when they approach the intersection). Now, with more people out walking and a pandemic virus that lingers on surfaces, these buttons are a risk factor as well. Other cities and states have set these buttons to 'automatic pedestrian recall' mode either temporarily or permanently in light of these changed circumstances. Will the agency in charge of Neil Street traffic signals please do the same?"
Most of the Neil Street traffic lights are the responsibility of the Illinois Department of Transportation.
"The traffic signals along U.S. 45 do bring up the pedestrian indications for the northbound and southbound directions along Neil Street automatically while the signals are running coordinated during the day," said Kensil Garnett. "As you point out, they are not set to bring up the side streets automatically to cross Neil Street, except at Kirby Avenue. This is because the long crossing lengths to cross U.S. 45 require long pedestrian clearance intervals.
"To have them activate on every cycle, when on most cycles there is no demand, would greatly delay the much greater volume of traffic moving up and down Neil Street. Where pedestrian demand is high, as is the case at Neil Street & Kirby Avenue, the pedestrian indications do come up there without having to push the button."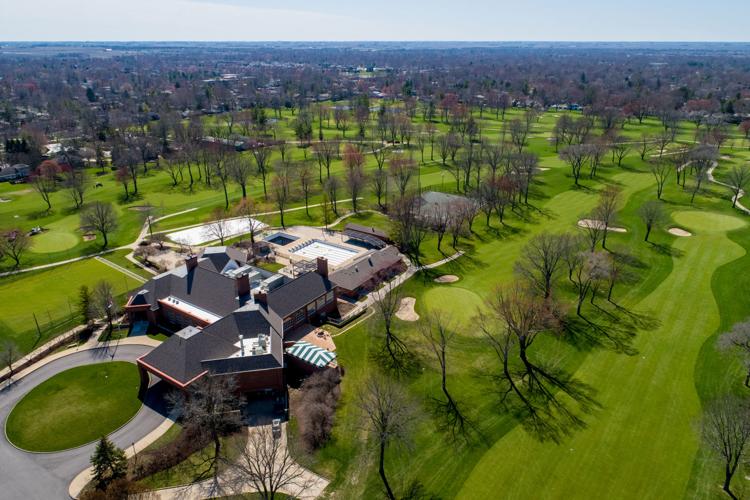 Golf course property assessments
"The Champaign Country Club has an assessed land value of $509,830, which does not include the assessed value of the buildings at approximately $1.28 million. There are few tax parcels in the county that have such a high assessed land value. However, that value is spread out across about 98.5 acres, meaning that the assessed land value per acre of the Champaign Country Club is a paltry $5,175.
"I looked at the assessed land values of the 900 block of West Armory Avenue for comparison, as this is right across the street from the country club and not a cheap block to buy in to. The total assessed land value of this block is $479,670, which is pretty close to the country club's land value. However, the seven tax parcels comprising the 900 block of West Armory Avenue are only 1.83 acres, with a resulting assessed land value per acre of $262,115.
"In other words, the lots across the street to the north of the Champaign Country Club are assessed at 50 times the value of the country club itself. And I don't think this is an issue of the Armory Avenue properties being taxed too high, either.
"As our local taxing bodies approach a looming pandemic-induced revenue crisis, I would love to know why the Champaign Country Club's land is assessed at such a strikingly low value."
Under Illinois law golf courses are considered open space land, different than the residential lots on Armory Avenue, said Elizabeth Burgener-Patton of the Champaign County Board of Review.
Here's the Illinois law that addresses open space land assessment:
"Sec. 10-155. Open space land; valuation. In all counties, in addition to valuation as otherwise permitted by law, land which is used for open space purposes and has been so used for the 3 years immediately preceding the year in which the assessment is made, upon application under Section 10-160, shall be valued on the basis of its fair cash value, estimated at the price it would bring at a fair, voluntary sale for use by the buyer for open space purposes.
"Land is considered used for open space purposes if it is more than 10 acres in area and:
(a) is actually and exclusively used for maintaining or enhancing natural or scenic resources,
(b) protects air or streams or water supplies,
(c) promotes conservation of soil, wetlands, beaches or marshes, including ground cover or planted perennial grasses, trees and shrubs and other natural perennial growth, and including any body of water, whether man-made or natural,
(d) conserves landscaped areas, such as public or private golf courses,
(e) enhances the value to the public of abutting or neighboring parks, forests, wildlife preserves, nature reservations, sanctuaries, or other open spaces, or
(f) preserves historic sites.
"Land is not considered used for open space purposes if it is used primarily for residential purposes."
A 2012 paper on preferential assessments for open space by Jeffrey Sundberg, a professor at Lake Forest College, to the Lincoln Institute of Land Policy said that about half the states "offer an incentive to keep land open in the form of preferential assessment, which reduces property taxes on qualifying parcels."
Sundberg said that Illinois has three programs for preferential assessment of open space, which vary by the criteria for eligibility, but that all offer statutory reductions that range between 75 percent and 85 percent.
Benefits of open space assessments:
"Open space provides a wide variety of social benefits beyond what the owner of the parcel receives. These include environmental benefits, amenity benefits, and reduced growth in the demand for municipally-provided services. The protection of these benefits is the usual justification for property tax expenditures for open space. The programs have distributional effects that are complicated by the difficulties faced in trying to calculate the value of these benefits."
There is a substantial literature discussing the potential environmental benefits of open space. These benefits may include the preservation of scenic views from particular neighborhoods or roadways; access to outdoor recreation and educational opportunities; and ecosystem services such as flood control, protection of air and water quality, and carbon sequestration.
"Biologists frequently point to private lands as an important and to a large degree neglected opportunity to protect biodiversity through the development and enhancement of natural habitats important for wildlife, especially when that open space is adjacent to large preserved areas.
Costs of open space assessments:
"There are several potential costs to consider from these programs, in addition to the tax expenditure itself. Enforcing the program requires not just evaluating changes in the market value of the property but also the type of use. A particular new use might be consistent with leaving the property in an undeveloped condition, but still result in a reduction in the environmental benefits."
"Evidence suggests that open space preservation can shift development patterns, typically by resulting in the development of nearby properties (Irwin and Bockstael 2004; McDonald, et al. 2007).
"If preferential assessment prevents development on particular parcels, that development may shift to other parcels in ways that increase sprawl. If a leapfrog pattern of development were to occur because of a program that prevented development on a parcel-by-parcel basis the negative effects could overwhelm any public benefits from the program, at least in theory.
A worst-case scenario is that the voluntary nature of these programs and resulting changes in development patterns might result in lower-quality parcels receiving the preferential assessment, increasing development pressure on parcels that actually generate more public benefits."
"It is also important to mention that preferences given to open space to some degree create a split -rate system with a higher rate on developed land and particularly on the improvements to land, an issue that concerns many property tax scholars and one that may also have significant effects on land use.
"There are also potential efficiency concerns created by the methods used for determining the amount of property tax expenditure on a particular parcel, since the value of the benefits are not compared to the tax expenditure cost as a condition of enrollment. This is partly because the challenges of estimating a monetary value for the benefits provided by open space makes it extremely difficult to determine the actual public benefit created."
Niro's Gyros
"Did the gyros place near Carle get torn down as part of the University Avenue re-do?"
A year ago Urbana aldermen voted to move along a proposal from Green Street Realty to build a five-story mixed-use building on two adjacent lots spanning from Harvey Street on the west to the edge of the property where Niro's Gyros stood at 1007 W. University Ave.
UI tennis courts
"The park district opened its tennis courts this week. Any word on when the (University of Illinois) might open its tennis courts?"
"The university is currently in the process of planning how and when to reopen campus recreation facilities and will adhere to Champaign-Urbana Public Health District and state of Illinois guidance to ensure the campus and surrounding community remain safe," said Marcus Jackson, director of campus recreation at the UI.
Recycling items
"What is the best way to dispose of old software, software manuals, video tapes without just putting them into the trash?"
Without a communitywide electronics recyling collection date on the calendar anytime soon, you should consult the city of Urbana's web page for advice about individual products. It's here.
The city of Champaign has a similar page here.
Liquor stores
"Why the heck are liquor stores open?"
My immediate response is, why the heck not? Why shouldn't they be open? If you can buy marijuana, cigarettes, lottery tickets, cheesy fries and Mountain Dew, why can't people purchase a six-pack at a liquor store, particularly when they can get that same six-pack at a grocery store, a drug store or a big box store like Meijer or Walmart?
But according to a column in Scientific American magazine there's an even better reason.
"Liquor stores may not seem to be essential businesses in these times of social distancing, but they are indeed essential to the survival of the nearly 15 million people in the U.S. with (alcohol use disorder). Far too few of our community members with AUD have access to evidence-based treatment, and the risk posed by liquor store closure may inadvertently contribute to overwhelming the hospitals. Government officials across the country must therefore ensure that alcohol is available. It should be part of efforts to keep people with AUD safer from withdrawal, and to contribute to flattening the demand curve for hospital beds, in an already strained and stretched-thin healthcare system," wrote Max Jordan Nguemeni Tiako, a fourth year medical student at the Yale School of Medicine in New Haven, CT, and a health policy research fellow at the Perelman School of Medicine at the University of Pennsylvania in Philadelphia.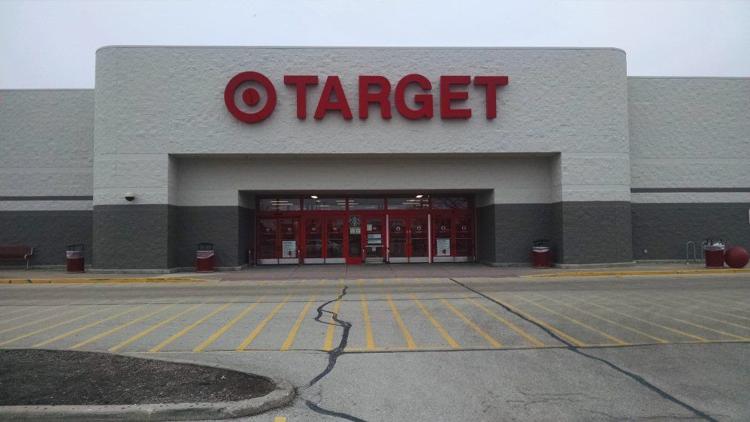 Shipping containers
"There are about 30 cargo containers lined up in front of Target on North Prospect Avenue. One I read said, "CHINA SHIPPING." What's in those containers and why are they there? Isn't it enough that they sent us the virus."
Construction companies have repurposed used shipping containers for decades. Those containers at the Target store contained construction materials, supplies and tools for the remodeling going on inside the store. Now that most of the remodeling has been completed, the shipping containers are gone, said a store employee.
Finally, do you have any idea how much merchandise in stores and likely in your house is from China?
More on old residential buildings in C-U
From Nathan Sonnenschein:
"In response to last week's question about the oldest buildings in town, I would like to bring up some other buildings that deserve our attention. All are located in Urbana.
"European Americans first settled in the area in the 1820s, and Urbana was officially founded in 1833. However, many of the earliest structures were built of wood, and they were probably never intended to last longer than a few decades. In 1871, a fire swept through the core of Urbana. Many of the town's earliest wooden buildings went up in smoke. Because of these factors, the oldest known buildings in Champaign-Urbana date from no earlier than the 1850s.
"While the oldest commercial building in Champaign is indisputably the former Cattle Bank (now the Champaign County Historical Museum), the oldest commerical building in downtown Urbana is approximately the same age. According to the NRHP nomination form for the Urbana Downtown Historic District, the building at 202 W. Main Street (northwest corner of Main and Race) was built between 1854 and 1857. It originally housed J. Dunlap Dry Goods. The building has been heavily remodeled over the years; its current occupant is the Community Center for the Arts.
"In additional to the cottage in Leal Park that was discussed in last week's Mailbag, the Historic Buildings of Urbana registry lists three other houses built in the 1850s.
The first is a small wooden house at 108 N. Webber Street, built in the Gothic Revival style. It is recognized by the city of Urbana as a Local Historic Landmark. Likely, it was moved from an earlier location at the southeast corner of Elm and McCullough Streets, two blocks west of the Urbana Free Library.
The second is the blue-painted Boyden House at 404 W. Illinois Street, which was moved from its original location on Elm Street. The News-Gazette wrote about this house in 2017; Abraham Lincoln purportedly slept in it during a visit to Urbana in 1858.
The third is the William Park House at 311 W. Elm Street, which was built in 1856. It is a two-story brick house built in the Italianate style; the brick is now covered with a coat of white paint.
"Stewart Berlocher, in his research identifying Champaign-Urbana homes predating the Civil War, uncovered several other houses that likely date from the 1850s. All are depicted on the 1858 Bowman map.
The J. O. Cunningham house, at 206 W. California Street, was moved to its present location from its original site at the corner several lots to the east. This house was extensively modified, and is now somewhat hidden behind an enclosed porch.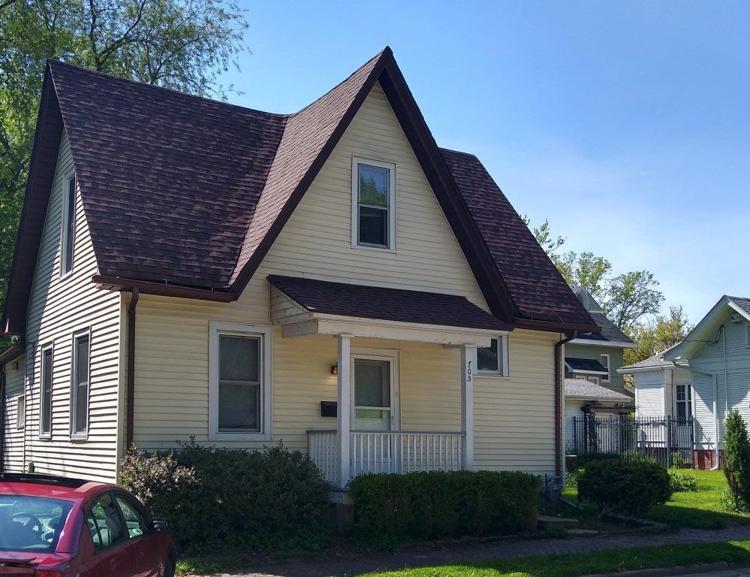 Another house that was moved was the quaint, steep-roofed residence now at 705 S. Cedar Street, which originally sat at the southwest corner of Oregon and Cedar Streets. A portion of the house at 402 W. Elm Street likely dates to the 1850s, as may the front rooms of the house at 306 W. Nevada Street.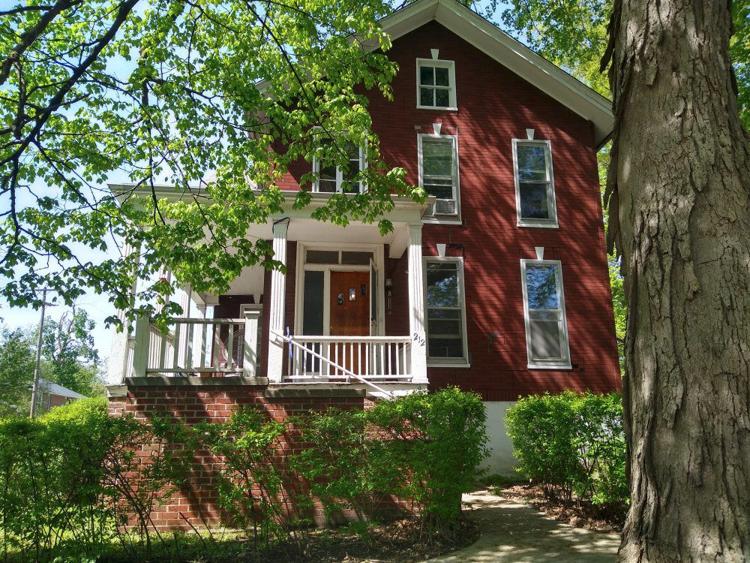 "The Historic Buildings of Urbana registry states the house at 212 W. High Street was built in 1850, which would make it the oldest building in Champaign-Urbana. However, this date seems highly unlikely to me, as the house is not depicted on the 1858 Bowman map.
"I know less about the history of Champaign than the history of Urbana, but it certainly seems possible that a residence from the 1850s might have survived. Without any prior knowledge about Champaign's older neighborhoods or any buildings that may have been moved, the best example I can spot is the two-story brick house at 212 W. Washington Street, which seems to appear on several maps from the mid-1800s. Perhaps someone else knows more."