Tom's #Mailbag, Nov. 19, 2021
Drop in a question of your very own simply by clicking here
The mailbag is stuffed more than Thanksgiving turkey at the Golden Corral. Questions this week from Champaign, Urbana, Rantoul, Danville and Gibson City about Dallas and Co., towing in downtown Champaign, Raising Cane's, Pekara, the decrepit Diamond School building, the old Robson farm, Railside Golf Course, development in Rantoul, school enrollment and a true blast from C-U's past: Michael "Fuzzy" deLisle.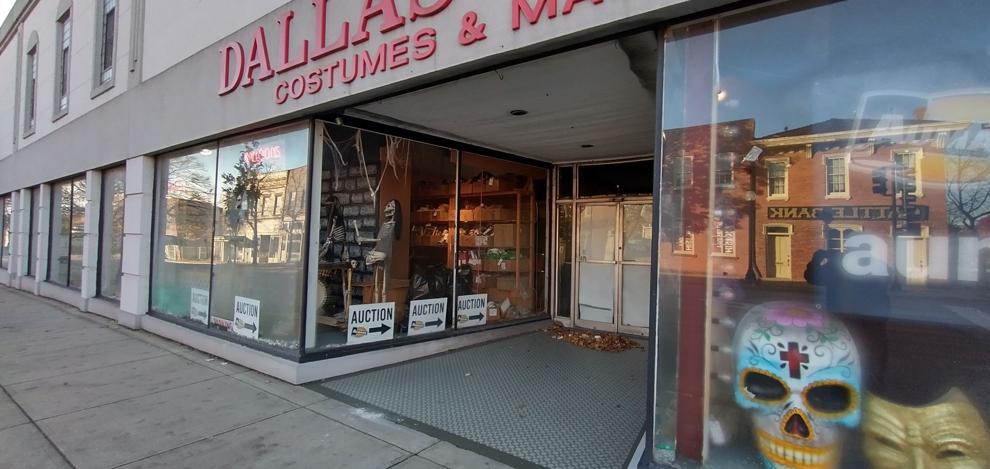 Dallas and Co.
"I remember reading that Dallas and Co. was closing down, but as we drove past it tonight, it was lit up inside and with the neon lights on too. Is it closed? What's happening?"
It is closed but a business liquidation auction is under way. Planning for the online-only auction has begun but "is in the adolescent stage," said auction manager Thomas Walsh of the Nokomis-based Aumann Auctions.
He said cataloging the items to be auctioned has taken a lot of time and already includes 1,200 lots with perhaps another 500 to go. The auction tentatively is scheduled for the third week in January. More details will follow.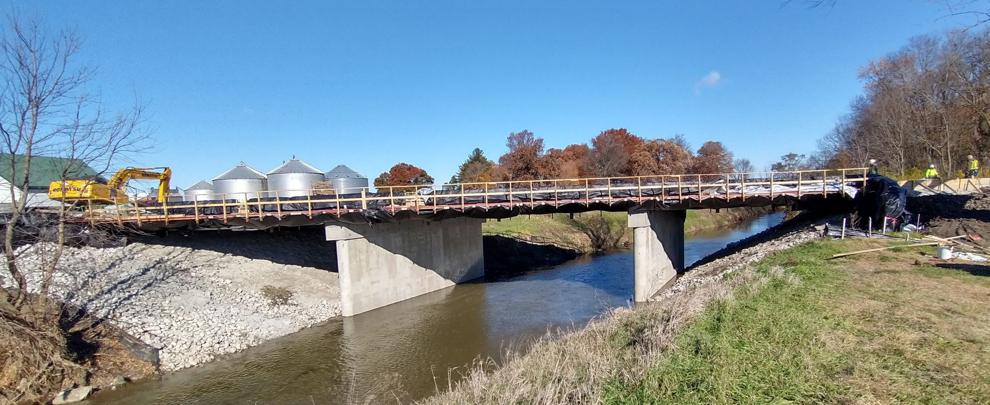 Bridge out
"Just wondering when the bridge over the Kaskaskia River will be complete and the county road can reopen. This is the road between Ivesdale and Sadorus. It's been closed since May and it's a real inconvenience for all travelers."
"The original bridge was in very poor shape and had to be replaced due to the deterioration of the beams," said Champaign County Engineer Jeff Blue. "The new bridge is a poured in place concrete deck on steel beams which does take longer to construct, but will have a much longer service life than the old bridge.
"The contractor just poured the concrete deck last week. If all goes well we hope to have it open sometime in December."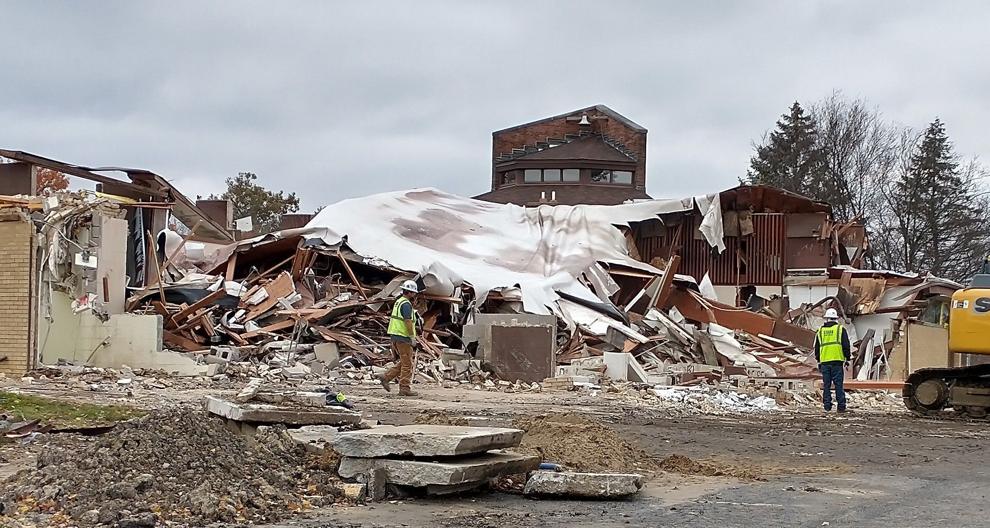 Urbana church construction
"The lot just east of Trinity Lutheran Church on Florida Avenue in Urbana has been clear of trees and has been fenced off. What is going to be built there?"
It's a new fellowship hall to replace one that is being demolished, said Pastor Shawn Boylan. It is scheduled to be completed by next June. A building permit for construction valued at $2.25 million was issued to Trinity Lutheran on Aug. 20.
Police response to traffic accidents
"Are Champaign police no longer responding to road accidents to fill out reports for insurance claims? A friend of my son got into a two-car collision and called the police and was told Champaign police no longer respond unless a vehicle cannot move. Insurance company agent asked for the report number of the accident and was surprised."
It's important to remember that Champaign Police are short-staffed at this time. Still, they are responding to most accident calls, said police spokesman Tom Yelich.
"Police are continuing to respond to traffic accidents if an individual has been involved in a reportable accident — one resulting in death, bodily injury or property damage estimated at $1,500 or more," he said. "If the accident is minor, police response may be delayed or unavailable due to other emergency calls for service. If an officer is unable to arrive we would encourage that person to file a report by contacting the police department directly as soon as they are able to."
If the vehicles involved are operational and no one is injured an officer may respond if possible but it's not assured.
Downtown Champaign towing
"This past weekend we met friends for dinner. It was, literally, our first night dining indoors in a Champaign restaurant since the pandemic began. We were enjoying the experience, and we missed the sign on Walnut Street that said that cars could not be parked there past 10 p.m. When we walked outside we were astounded to discover that our car had been towed.
"As far as we could see there was no event that night or the following day that warranted the city to clear the streets on Saturday. It was such a lousy end of what had been a great evening. We had to wait (at 11 p.m., in the blowing snow), outside Don's Towing for someone to release our car, at the cost of $180. This profoundly dampens our enthusiasm to patronize the restaurants in downtown Champaign.
"What's the story behind this practice?"
"We are glad to hear that your reader enjoyed their time in downtown Champaign and are sorry to hear they missed the red and white 'No Parking 10:00 PM to 6:00 AM' signs that are posted along a portion of Walnut Street," said Jeff Hamilton, the city's communications manager.
"The city of Champaign wants all of our downtown visitors to have an enjoyable experience, but to do so in a responsible and safe manner. Late night parking along a short section of Walnut Street was restricted earlier this year to discourage some unlawful activities that were taking place at that location. This included gatherings of people who would park and consume alcohol on the public streets and sidewalks adjacent to their parked vehicles.
"There are still plenty of other parking options throughout downtown and we invite everyone to continue to visit and support our local businesses. To encourage more downtown visitors this holiday season, Champaign is once again offering up to two hours of free parking in the Hill Street Parking Deck throughout the month of December. Hourly visitors who park longer than two hours will receive a 2-hour discount off their parking fee. No proof of purchase is needed to receive the discount. Remember to 'Shop Local. Shop Champaign!'"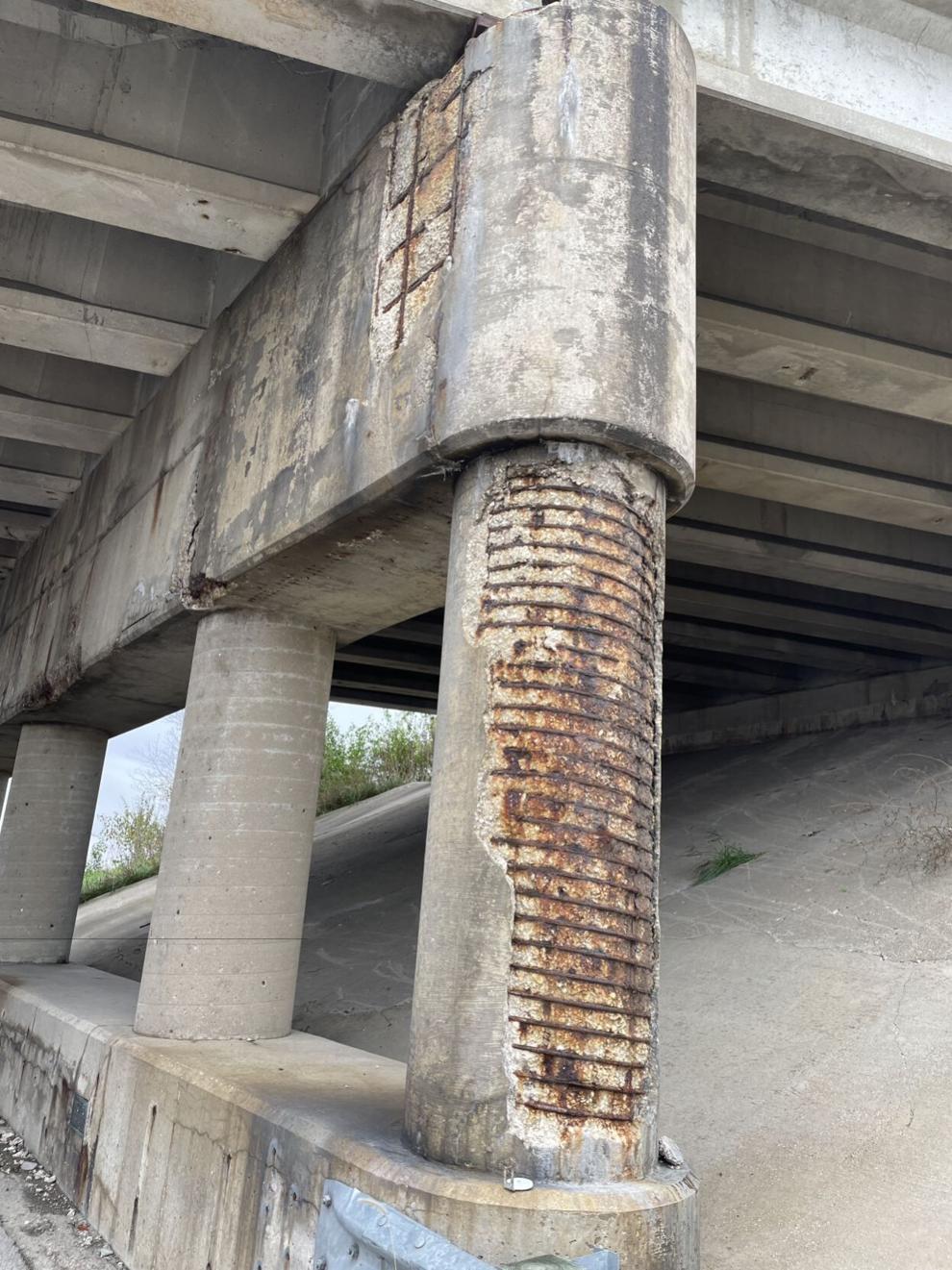 Bridge needs repair
"Now that the federal government has passed the infrastructure bill, does IDOT have a schedule for repairing for this deteriorated bridge over I-74 at the University Avenue exit?  See the attached photo that I took earlier today. Obviously, the concrete came off the rebar many years ago and the rebar is now exposed and badly corroded."
"The project is scheduled for a calendar year 2022 letting," explained Kensil Garnett, the Region 3 engineer for the Illinois Department of Transportation. "We plan to add a delayed start special provision, so the contractor cannot begin work until 2023. The intent of the delayed start is to reduce conflicts with other ongoing projects on I-74."
Not DMVs
"After living in the wonderful state of Illinois for a little over three years now, I still can't figure out what I should call the Illinois agency that most other states call the DMV (Department of Motor Vehicles) or MVA (Motor Vehicle Administration). The web site for Illinois driver licenses simply calls itself the Illinois Secretary of State Facility, with driver licenses and auto license plates merely being links on the page. I don't think that 'ISSF' is what I am looking for. I found one online authority that assures me I should call it the Illinois DMV, but another site states with equal certainty that Illinois calls it the 'DSD' (Driver Services Department). So what's a person to do when they want to ask for a ride to the, uh, whatever it is?"
"We do not call them DMVs in Illinois. They are Driver Services facilities," said Henry Haupt, a spokesman for Illinois Secretary of State Jesse White.
Rantoul retail development
"Now that Knights Inn at 801 W. Champaign in Rantoul has been demolished, do you know when the new owner will start building and if so, what will it be?"
"SC Rantoul, LLC has purchased 801 West Champaign Avenue. They will be building a stand alone structure which will house a national coffee beverage franchise, and then a strip center with three to four tenants," said Rantoul Village Administrator Scott Eisenhauer. "Construction will begin in the spring."
SC Rantoul LLC is a corporation based in Deerfield. Adam Firsel, a commercial real estate developer, is listed as its manager.
Rantoul gas station changes
"I noticed that the gas tanks were taken out at the old Circle K at 301 S. Murray Rd. Are there any updates on if someone bought that land and if so, what are their plans?"
"301 South Murray has been purchased by Mac's Convenience Stores, LLC and while they have been performing demolition work on site, we do not have a site plan yet for any new development at that location," said Eisenhauer. "That said, we do not yet know what they are building or when they will build it."
Railside Golf Course
"What's the status of Railside Golf Course in Gibson City? It appears that it's being mowed and the flags are still on the greens. Is it available for the public to play?"
"The course is now privately owned, and golf is welcomed in addition to walkers/joggers and fishing between sunrise and sunset," said Bernadette Ray who along with her husband Darrin purchased the property from its previous shareholders.
The 12-hole course can be walked, or golfers can bring their own golf carts. "No set fees this year, just a 'pay what you can' donation box" at the entry to the course, said Bernadette. 
Mowing and course upkeep is being done by volunteers, she said.
Meanwhile they're almost ready to open Fire Circle Pizza at the property on the north side of Gibson City.
"Last year has been spent remodeling the clubhouse and event room, adding solar power, and getting ready to open a brick-oven pizza restaurant and moving our mobile coffee business inside the clubhouse," Bernadette Ray said. "I would say 'soon' for coffee (Tea & Grounds) and (Fire Circle Pizza) as we passed our last health inspection prior to opening last week. But we had a death in the family, so I don't know if we'll make it before Black Friday."
She said they are booking and hosting events in the event room.
Robeson farm
"Where was the farmhouse on the Robeson farm?"
"The farm complex was on the north side of Windsor Road at Scottsdale Drive, and included house, barn, windmill, old train cars for storage, and a grove of black walnut trees," recalled Bruce Hutchings, a Champaign architect who was on the development team with Kyle Robeson and Ralph Sackett for the Robeson Meadows and Meadows West subdivisions, Robeson Crossing and Village at the Crossing. Other parts of the property were donated to the school district to build Robeson School and the park district for Robeson Park.
Hutchings said that the Robeson land in southwest Champaign consisted of two quarter sections (about 160 acres) at what is now the northeast and southwest corners of Duncan and Windsor roads.
The farmhouse, he said, was used by the fire department as a training exercise and was burned.
Eric Robeson, who is Frank Kern Robeson's great-grandson and the late Kyle Robeson's son, said he's not quite old enough (53) to have any memories of the old house or where it was. He knew, however, that the family property — which was acquired in the 1870s when F.K. Robeson opened his dry goods store in Champaign — was on both sides of what is now Interstate 57. Part of the Carle at the Fields development is on what was Robeson property.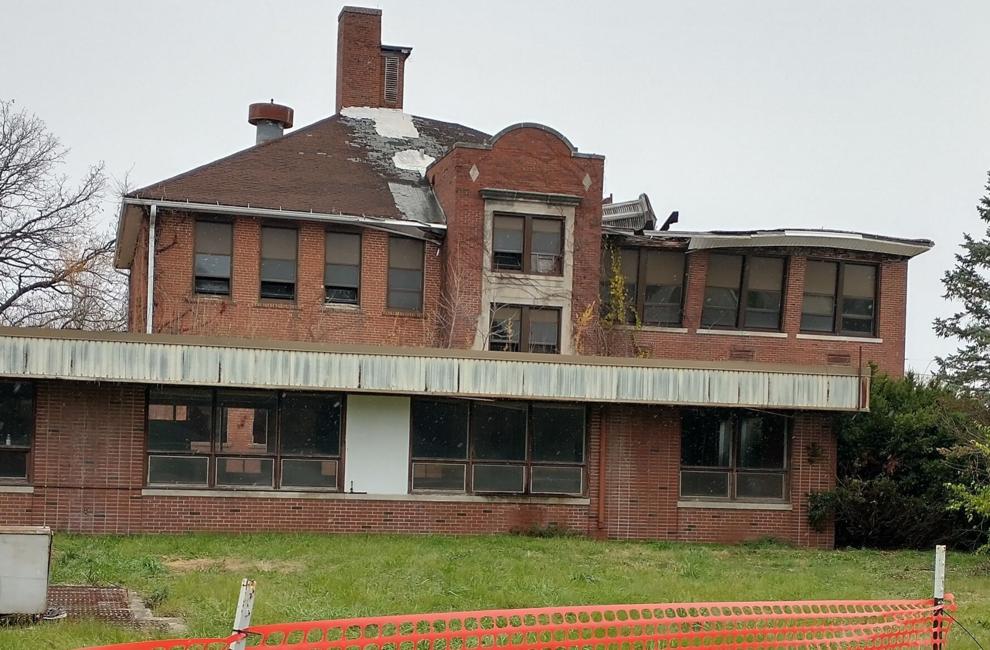 Diamond School demolition
"Who owns the old Diamond Grade School, and do they plan to demolish it? A construction company uses it to park their equipment but that's all that is going on there. Its a terrible eyesore."
Earlier this week I ran into Aaron Snider, who is the new owner of the former school building along U.S. 150 west of Danville.
Snider said he's been cleaning junk and debris that had been dumped illegally onto the property and hopes to begin razing the school building soon, possibly by the end of the year.
The Diamond Grade School, named for the old Black Diamond Coal Mine that once operated nearby, has been vacant since 2002.
Diamond School opened in 1901. Additions were constructed in 1928 and 1954.
Pekara ownership change
"It seems like Pekara is again under new ownership. Did Central Illinois Bread Company buy the restaurant? Isn't that who owned Pekara to begin with? Happy to see them doing well, would appreciate any info."
"Please thank your reader for their kind thoughts," said Lauren Brokish who with her husband Jeffrey now owns Pekara. "Pekara Bakery and Bistro was founded by my good friend Seka Cuk. She and I worked together to open the Bakehouse facility which was previously called Pekara Bakehouse. When she retired in 2017, she sold the two entities to two different gentlemen. The new owner of the Bakehouse then re-branded the Bakehouse as Central Illinois Bakehouse.
"When he retired at the end of 2020 my husband and I purchased the Bakehouse from him. Then just a few weeks ago the owner of Pekara decided to retire as well. He asked my husband and I if we would be willing to purchase the Bistro from him and of course we said yes. We are very happy to have both halves of the original Pekara back together again.
"We are still very close with Seka and she is thrilled that the Bakehouse and Bistro are reunited. The Bakehouse will continue to operate as Central Illinois Bakehouse. We are making some exciting changes at Pekara and hope the community will come over and check us out. Crepes are back as well as other original Pekara favorites. We've also recently updated the dining room. We are open Wednesdays through Sundays, 7 a.m. - 2 p.m. on weekdays and 8 a.m. - 3 p.m. on weekends. Our website is www.pekarabistro.com and our phone number is (217) 607-8179."
Tight squeeze
"I drive by the Golden Wok Chinese restaurant near Fourth and University (in Champaign) all the time. Since the apartment building next to it is now within inches of the building, how in the world would they fix the gutters or replace the siding? Doesn't there have to be a minimum distance between buildings.
If so, how'd this get approved?"
That property is zoned CB1 — Central Business Urban Fringe District — and has no setbacks, said Bruce Knight, Champaign's director of planning and development.
"The Golden Wok restaurant happens to be built right on the property line (or very close to it), and when the adjoining property redeveloped they also built to the property line as is their right," said Knight.
School enrollments and violence
"What are Champaign and Urbana school enrollment rates from the last five years? Has our area's rise in violence caused a change in enrollment numbers?"
Enrollment numbers are up in both Champaign and Urbana from last year, although that is likely a result of COVID precautions last year.
Champaign enrollment numbers, according to Gary Lewis, the regional superintendent of education in the Champaign and Ford counties region, was 10,265 on Oct. 1. That's up from 10,181 last fall. Champaign numbers also are up from 2016 — five years ago — when enrollment was 9,951.
Urbana numbers were 4,374 on Oct. 1, up from 4,169 a year ago. But compared with five years ago, Urbana's total enrollment has dropped slightly from 4,449 in 2016.
Virtually every school district in the Champaign-Ford region reported increases this year except Thomasboro Grade School (down from 131 to 123) and the Paxton-Buckley-Loda district (down 1,287 to 1,267). Within the entire two-county area school enrollment increased from 26,616 to 27,015.
Fuzzy deLisle
"In the early 1980s, I distinctly remember a singer / songwriter that performed original, Illini basketball-themed songs at halftime of mens' basketball games at The Assembly Hall.
"I don't remember his name. He was a solo act, and played acoustic guitar. I can only recall 2 'snippets' of songs:
— "When the the team received an NIT bid after a long post-season drought: 'Oh Oh Oh Fightin' Illini... Goin' all the way to NYC. Oh Oh Oh Fightin' Illini... Fightin' Hard to win the NIT.'
— "After their first NCAA bid in several years: 'Hey Hey Hey, it's the NCAA... The Eighties Belong To The Illini'"
I'm pretty sure you are referring to Michael "Fuzzy" deLisle, who now lives in Tennessee and was the subject of a recent story in the Chicago Reader.
Here's a segment from the long profile of deLisle, written by Steve Krakow:
"DeLisle's solo career might've peaked in 1980. 'I've always been a sports fan, and especially rooted hard for the University of Illinois Fighting Illini basketball team,' he says. 'In 1980, mostly for fun, I recorded on my four track reel-to-reel a jingle-like tune praising that particular team. The next morning I dropped off a few cassettes I'd dubbed of the song at local radio stations, and driving from the first to the second I turned on the car radio and my song was playing! The next thing I knew, I was being interviewed by the newspaper and had been invited to sing the song live that night in front of 16,000 people at the U. of I. Assembly Hall.'
"He jumped at the chance. 'I got through the three-minute-long performance with no difficulty other than shaky hands and knees,' deLisle says. 'I didn't realize it at the time, but the performance was broadcast live on TV, and when I walked into my local bar afterward I was greeted as a hero. I couldn't buy my own beer for weeks thereafter. The following spring, I penned a sequel and was again asked to sing it at halftime, again on live TV. Once more I accepted and once more received the hero treatment.'"
Here's a link to the full piece ... https://chicagoreader.com/music/michael-fuzzy-delisle-is-an-unsung-hero-of-the-fertile-1970s-champaign-urbana-scene/
Razing Cane's
A few weeks ago we got a question about the status of the planned Raising Cane's restaurant at 411 E. Green St., Champaign, the site of a former Pizza Hut.
There's now a demolition permit request for the property pending at Champaign's building safety division.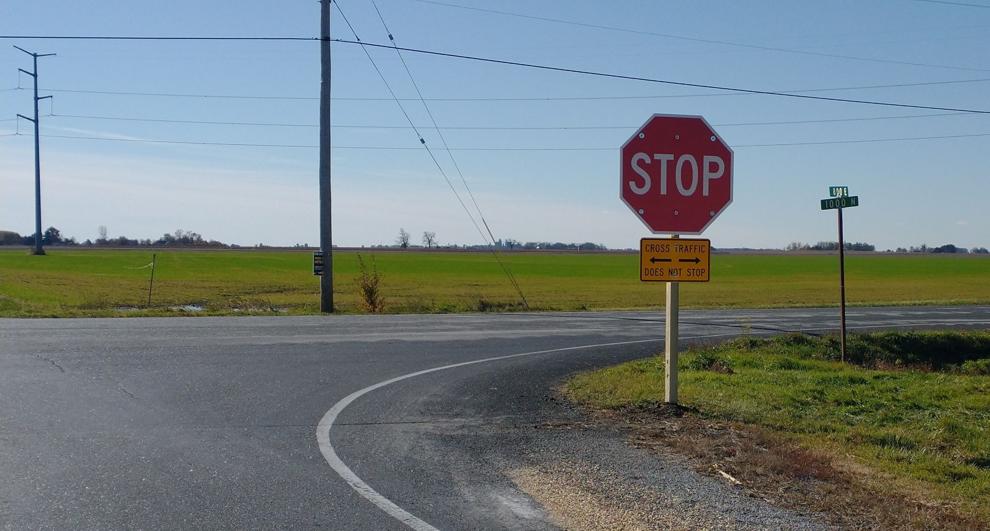 Oversized stop sign
Champaign County Engineer Jeff Blue says that an oversized stop sign has been installed at the corner of Monticello Road and Staley Road following a fatal accident at the intersection on Nov. 6. Natalie S. McDowell, 54, of Monticello, was killed in the accident in which another driver allegedly failed to obey a stop sign at the intersection.