Tom's #Mailbag, Oct. 15, 2021
Drop a question of your very own in Tom's Mailbag by clicking here
More treats than going trick or treating at a candy store: a robotic, laser-equipped goose deterrent, updated cafeteria at Carle, don't rake your leaves into the street, Lovie Smith's contract, no sign of frost and when Elvis was in Champaign.
Geese deterrent
"Driving to work on Monday morning, I noticed some kind of equipment in a field on the north side of Curtis Road and to the east of First Street. It was still fairly dark but it looked like the equipment had a vertical arm and was using a green laser that was sweeping and scanning the crops in the field. What was actually happening?"
That unique contraption is made by Bird Control Group, a Netherlands-based company that works to prevent conflicts between birds and human activities.
In this case the automated, solar-powered, laser-equipped piece of equipment is used to discourage geese from feeding on University of Illinois cover crops, according to Allen Parrish, director of the Crop Sciences Research Centers at the UI.
"It is to deter the geese from eating the trial," said Parrish. "They planted a cover crop out there and then the geese kept eating everything. So they got the portable bird control laser. It's a non-lethal way of scaring the geese away.
"The human eye can't see the laser unless it's on the ground. But the birds can," he said. "The birds have a higher level of vision than we do so they can see the laser."
And yes, Bird Control Group has a similar piece of equipment that can be used to rid geese from golf courses, parks and industrial areas.
New cafeteria at Carle
"Hoping you can tell me when the cafeteria at Carle will open again, and what are they doing to it?"
"We are excited to share that our newly remodeled cafeteria at Carle Foundation Hospital is scheduled to reopen mid-December of this year with a brighter, more intelligent design," said Kaleb Miller, senior communications partner at Carle. "More options with a new, smarter design will be a highlight of this new space. "Patients, visitors and Carle team members can look forward to many of their favorite fresh items from before as well as new additions, such as made-to-order chef's stations, deli selections and a new grill area. We will also offer expanded nutritious and heart healthy options crafted by Carle's nutritional experts for those seeking diet friendly meals."
Carle caller ID
"In (last week's mailbag) there is mention of plans to have phone calls from Carle identified as such by caller ID. This would be useful, since I always hang up on calls that I don't recognize, assuming that they will leave a message on those rare occasions when the call is not spam.
Usually a call from a Carle number that is not yet in my contact list will have the local area code (217) but occasionally I get calls from Carle from an out of state code (260, which serves Fort Wayne, Ind., for example) or from an 800 code. Will these calls also be identified as Carle?"
"As we continue to work with phone service providers, some calls may still be redirected by the carrier to display as a non 217 area code number," said Miller. "Patients are always encouraged to contact the Carle Communications Center at (217) 383-3311 and asked to be transferred to the corresponding office or department if they would like an additional layer of confirmation."
Leaves clogging curbs
"My neighbor here in Urbana never rakes and bags his leaves, instead he always blows them into the street where they sit in a row along the curb for weeks, slowly decaying but never disappearing. Eventually the street cleaner comes along at some point in the fall and swishes them all away. Is my neighbor just very clever avoiding the exertion of bagging and the cost of those bags? I'm wondering what the city of Urbana's official position is on this."
"It is a violation of city ordinance to intentionally rake and leave or deposit landscape waste into the city streets and gutters," said Urbana code inspector Jason Arrasmith. "You can find the ordinance at Section 11-57 (A)(2). Those violations can be reported to my office at 217-384-2416.
"Sometime these type of violation are hard for the city to prove unless there is a pile in the street that there is no way it occurred naturally."
Just so you know, Champaign residents, it's also illegal for you to rake leaves into the street:
"No person shall dump or deposit leaves or other landscape wastes or cause leaves or other landscape waste to be dumped or deposited in any street," says the city code.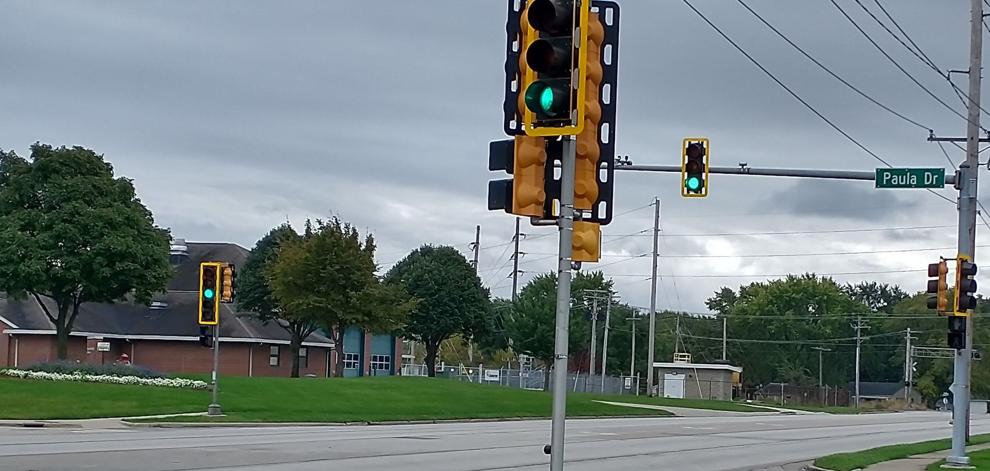 Fire station emergency lights
"I see that fire stations have emergency lights to stop traffic when trucks are leaving on calls. However, on North Mattis Avenue, a very busy street, the station has no emergency lights. Why do they not have them?"
"In the last five years, we have installed emergency stop lighting outside the fire station at Station 4 on West John Street and replaced the stoplights at Station 2 on Prospect Avenue and Station 3 on Bradley Avenue," said Champaign Fire Chief Gary Ludwig.
"Although Station 5 on Mattis does not have dedicated stop signals like the other stations, it is because we have the ability to control the traffic lights at Paula Drive and the electric light that controls the entrance to Parkland College to stop traffic if necessary," Ludwig said.
Publishing building permits
"Why does The News-Gazette no longer publish the building permits each Sunday in the business section?"
"Since we stopped publishing building permits in our Weekend Extra business section, reaction from readers has been minimal," said Jim Rossow, vice president of news at The News-Gazette. "We're always willing to adjust."
Monday News-Gazette
"Could you find out if and when The News-Gazette will be printing a paper for a full week?"
There is no discussion of restoring the Monday edition, according to Rossow.
"We'll continue to publish news that breaks on Sundays at news-gazette.com," he said.
Business updates
"Any updates on the Cane's and Cold Stone Creamery that are to open?"
No updates but I can tell you that work is under way at the Cold Stone Creamery but not at Cane's.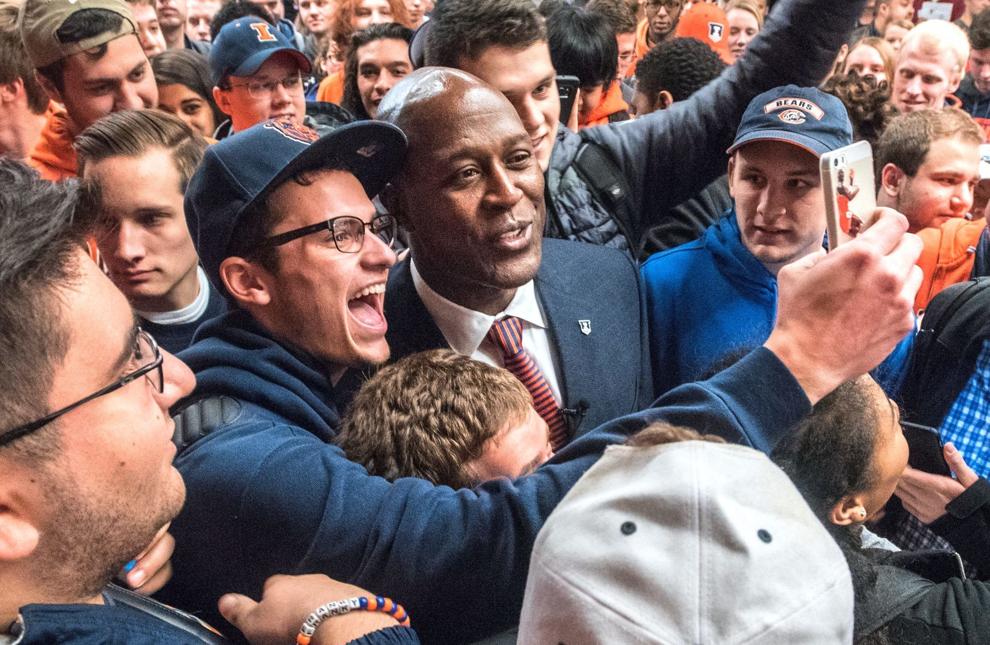 Lovie Smith contract
"With Lovie Smith back coaching in the NFL (and not very well), is the Department of Intercollegiate Athletics off the hook from paying his buyout? Or does University of Illinois at least get a reduced rate since he found another job right away?"
"Once Lovie Smith agreed to terms with the Houston Texans, he was no longer on the DIA payroll," said Kent Brown, associate athletic director for media relations at the UI. "Our contract obligations have been fulfilled."
Andersons sale
"With the sale of the Champaign Andersons Elevator is the rest of Anderson being sold? I remember when they had available the best lawn fertilizer and a farmer could even purchase a car at their operation. They were based in Maumee, OH and was a very big business for farmers in the Midwest."
No, the Andersons is still in Maumee and it's not being sold. In fact around the time the company announced it was selling its Champaign County facility, it said that it had had purchased Capstone Commodities, LLC.
"Capstone Commodities specializes in providing feed ingredients to dairies and feed mills, feed yards, and exporters predominantly within the southwestern United States," said the Andersons. The company said the purchase "supports The Andersons' strategy to expand in its core grain and fertilizer businesses, including commodity merchandising, and our vision to become the most nimble and innovative North American ag supply chain company."
Mask mandate
"During the earlier restrictions in Illinois, there were clearly stated goals for reaching the next stage, but I haven't seen what the exact goal is before Gov. Pritzker lifts the current mask mandate. Are you able to find out what goal we need to reach in order for that to happen?"
Earlier this month the governor said he was looking for unmistakable signs that coronavirus transmission is waning in Illinois before considering withdrawing the indoor mask mandate he brought back in August.
"We're watching to make sure that we're on a good downward trajectory," Pritzker said, without offering any metrics. "That's what we were looking for back in May leading into June; it's what we're looking for now in order for us to possibly make changes."
Where's the frost?
"It seems like we should have had a frost or a freeze by this time. Are we behind schedule?"
According to the Illinois State Water Survey the average date of the first fall frost is Oct. 17 (Sunday). Last year it came on Oct. 16 (30 degrees).
But this October has been unusually warm with temperatures averaging more than 14 degrees above normal. The coldest reading so far this month was 51 degrees on Wednesday. (The National Weather Service forecast calls for a low of 40 degrees Sunday morning).
The 10-day forecast shows temperatures comfortably above 32 degrees. And the 8- to 14-day forecast from the National Weather Service shows a good probability of above average temperatures here through Oct. 28.

Convenience store sale
"One of the gas stations at Lincoln & Green (in Urbana) is being dismantled. Any information about what is going in there?"
The Circle K convenience store at 809 W. Green St. was sold in June for $1.74 million.
The seller was Bigfoot Food Stores LLC, a a convenience store operator. The buyer was Mac's Convenience Stores LLC, another convenience store operator.
According to Urbana's building safety staff, crews have a permit to remove the canopy over the gas pumps at the facility.
"No other information is available," said Sheila Dodd, interim director of Urbana's Community Development Services Department.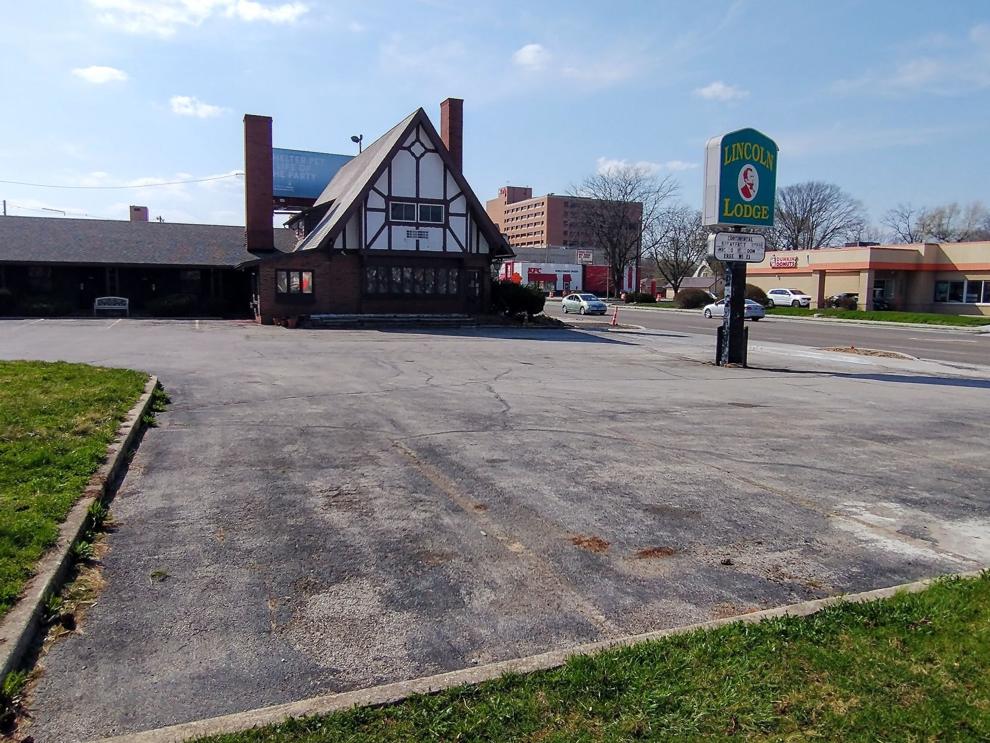 More on old Lincoln Lodge
Last week we reported that the Carle Foundation purchased the Lincoln Lodge hotel property at 403 W. University Ave., Urbana, for $1.2 million.
We asked Kaleb Miller at Carle what was planned for the 1.15-acre site just down the street from Carle.
"Carle invested in the East University Avenue site for future development, which can provide mixed use for the community. Current motel operators opted out of continued operation, and after working with the city we have moved forward with plans to clear this site. We will support the community's effort to enhance the University Avenue corridor and look forward future planning," he said.
More on the Tumor
Roger Wunderlich wrote from Ocoee, Fla., about his work on a Homecoming lowlight at the University of Illinois, the Tumor, an irreverent publication created by UI students. It was a topic in last week's mailbag.
"In the autumn of 1970 and spring of 1971, I served as president of the (Sigma Delta Chi) chapter. With that came the inherited role of publisher of The Illini Tumor. Classmate Wayne Siatt was the editor, by virtue of actual talents and skills. He assured the continuity of parody and satire, while skewering politicians, university officials, and societal trends.
"It was the most financially successful Tumor to that time, and not just because of its lowbrow appeal ... we simply more than doubled its purchase price. The proceeds allowed us to fly all chapter members to the SDX national convention in Washington, D.C. and pay for their convention costs and accommodations.
"At Wayne's suggestion, in the spring of 1971 we created and published The Illini Hemorrhoid. It represented a highly artistic lowering of alleged quasi-journalistic standards, and thus became yet another financial success. However, the Hemorrhoid lacked the institutional legacy that kept the Tumor going for years and years.
"The Hemorrhoid eventually succumbed to an unforeseen increase in U of I students' literacy, discernment and taste."
Elvis
Reader Joe Alexander reminds that next Friday is the 45th anniversary of Elvis Presley's lone performance at the University of Illinois Assembly Hall.
According to the website setlist.fm, Presley performed 25 songs. Among them: "Jailhouse Rock," "Love Me Tender," "All Shook Up," "Hound Dog" "Heartbreak Hotel," "Johnny B. Goode," "Polk Salad Annie," "Little Darlin'" and "America the Beautiful."
Less than a year after that Champaign show, Presley was dead.