Tom's #Mailbag, Sept. 11, 2020
Have a question for Tom? Just click here and he'll chase down an answer. It's a promise.
***
Jeff D'Alessio's Big 10 column, administrator salaries, property tax bills, ballot drop boxes and a bunch of outdoor recreation-related questions in this week's 'bag: missing basketball rims, Champaign tracks, work at Busey Woods and pinpointing as close as possible the origin of the Embarras River.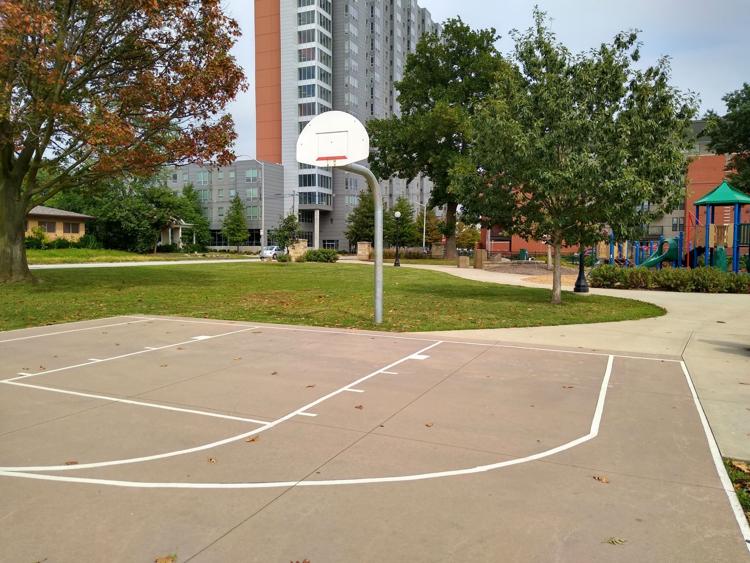 No rims, no basketball
"I see the basketball rims have been removed against at Scott Park. Was that a campus decision tied to the two-week shutdown? I thought it was a Champaign Park District park. If so, are other parks doing the same, or is it just campus? Doesn't make sense to me."
"We received a request from the U of I to remove the basketball rims from Washington Park (aka Frat Park on Chalmers Street) because of issues with large groups playing basketball and not following safety guidelines," said Joe DeLuce, executive director of the Champaign Park District. "Our staff removed the rims from Scott and Washington parks as they are the most used by college students."
But, he added, "We have numerous basketball courts throughout the community that are open for play.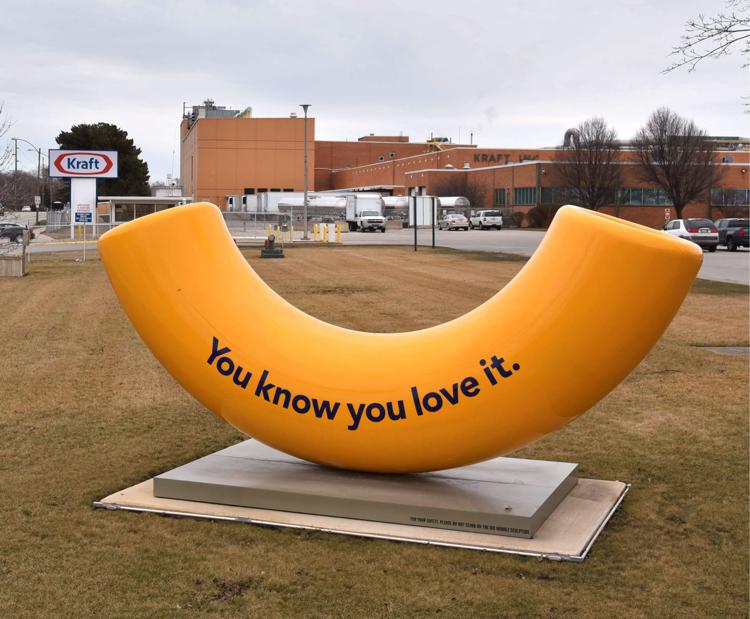 Kraft Heinz property tax bills
"The Kraft Heinz plant on Mattis Avenue is completely surrounded by the city of Champaign yet it is not in the city limits. (According to its online property tax bill) the facility pays a hefty property tax of which a little over 1 percent is shared by the city of Champaign and Champaign County, while the bulk of the tax, 94.5 percent or more than $1 million, goes to Champaign IV. What is Champaign IV?"
You're actually confusing two properties. The Kraft Heinz plant is outside the city (in Champaign Township) and $129,789 of its $186,858 tax bill goes to the Champaign school district.
A second Kraft Heinz property, which once was the home of the Humko plant, is within the city of Champaign. Most of that property's $1.06 million tax payment goes to Champaign IV, also known as the North Mattis Avenue TIF District. That's a redevelopment area that includes the old Humko plant site and the Wirco Foundry which was created by the city about seven years ago.
"The proposed (Redevelopment Project Area) is intended to provide a mechanism to finance needed public improvements and stimulate redevelopment and private investment in the area," said a report to the city from the accounting firm Grant Thornton. "The primary goal is to facilitate growth and development within the city and encourage private investment in the area."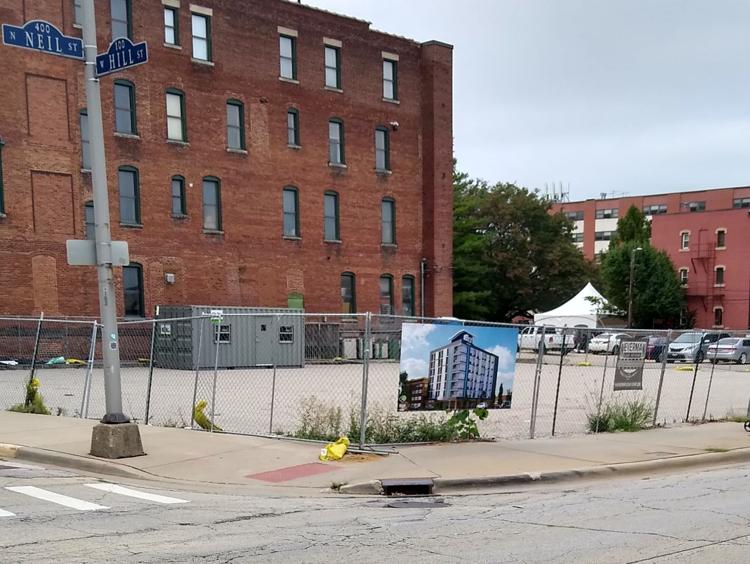 Downtown Champaign hotel project
"Any update on the status of the Marriott property that was to break ground in downtown Champaign? There was some big hoopla for it in the beginning, but there doesn't seem to be any progress."
Not unlike the planned refurbishing of the old Urbana-Lincoln Hotel in Urbana, this project is on hold.
"Due to COVID-19 and its devastating impact on the hospitality industry right now, the developer has indicated the project won't pick back up until the spring," said Rob Kowalski, Champaign's assistant planning & development director.
The seven-story, 132-room Marriott Aloft, at the corner of Hill and Neil streets, originally was slated to open by the end of this year.
The Big 10 column
"How does editor Jeff D'Alessio's 'Big 10' column work? This week we had an answer from Dr. Fauci (isn't he busy?!). He's not an outlier in this regard; there's often responses from well-known people. How does a relatively small regional paper manage to get national figures to participate in a weekly feature like this? (Maybe they're all just much better at responding to email than I am ... ).
Here's Jeff's response:
"First off, thanks for noticing.
"As a newsroom, we try to aim as high — and provide as much can't-get-it-anywhere-else content — as possible, and that's been my approach with the Big 10 for the past 348 Sundays.
"I hear 'no' more often than I'd like (I'm 0 for Oprah and the Obamas despite a dozen or so attempts). But you'd be surprised how many people are willing to make time, at their convenience, to email a sentence or two in response to one question they haven't been asked a million times (Dr. Fauci last week, John Grisham this week, Justin Trudeau on climate change, Carol Burnett on Ebertfest guest Norm Lear, Hank Aaron on Black History Month).
"I've worked for six media companies in 29 years (I still play the 'former Sporting News editor-in-chief' card when reaching out to sports sources) and have 25,000-plus email addresses to show for it, which doesn't hurt.
"Here's hoping I never get Wikileaks'd."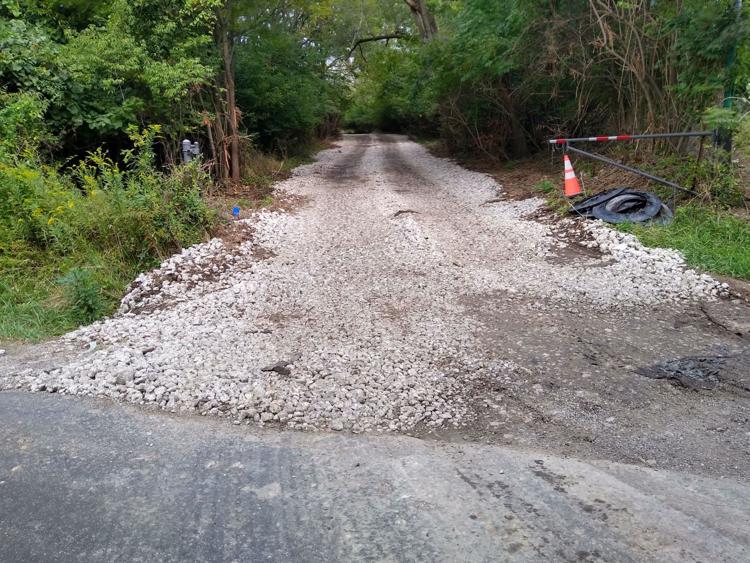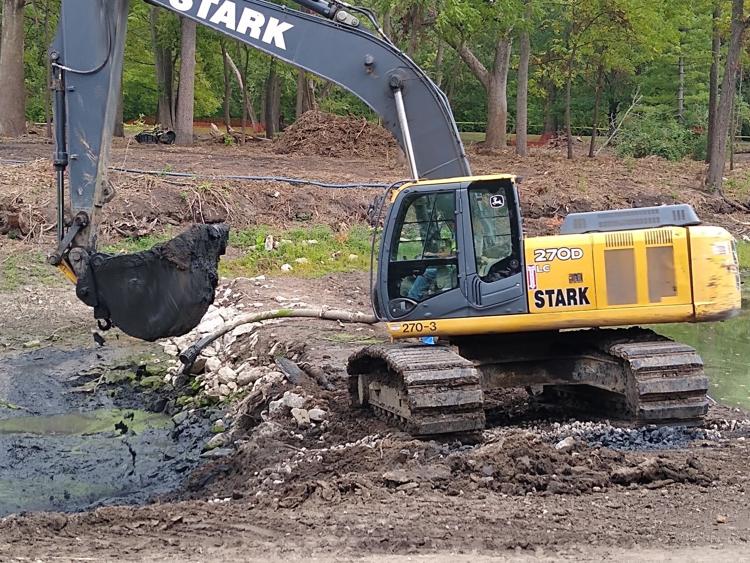 Busey Woods work
"What is the Urbana Park District planning on doing in Busey Woods, just north of the fairgrounds on Coler Avenue? It looks like they have put a bunch of coarse gravel to make a road, and have cleared out a section of the woods which is also now covered with gravel."
The park district is relocating lake sediment and excess soil materials from the current work in Crystal Lake to the south portion of Busey Woods, said park district executive director Tim Bartlett.
"The relocated sediments have been tested and are suitable for fill material. The gravel is being used to create a temporary access road to apply the excess materials and for better management access," he said. "As many know, Busey Woods was a degraded site prior to the Urbana Park District acquiring the woods in 1991. The hydrology of the Saline Branch within Busey Woods was dramatically modified in the early 1900s by the channelization of the former stream corridor. The intent at that time was to allow for better drainage of the north area of Urbana. The end result was a severely impacted site.
"In the early 1960s, The area known as the 'South Woods' (south of the Power Line Trail) was filled with construction debris from the demolition of whole blocks of housing necessary to construct Lincoln Square as well as various debris from other construction sites. At the time, it was thought that the former pasture and woodlot could be filled, leveled and made suitable for future industrial development.
"Since the acquisition of Busey Woods in 1991, the Urbana Park District has prepared at least 3 master plans — all intended to repair and restore this precious urban woodland resource. Both the north and south woods have benefited from ongoing land and water management. The North Woods contains more high quality trees and vegetation.
"Our current plan is to install suitable fill materials that will help build a 'soil' profile to support plant growth. The improved soil profiles will ideally allow for new native seeds and plants to grow and thrive. Desirable plant growth cannot occur in the construction debris. The large land area and amount of the construction waste would not allow for complete removal of all buried and dumped debris. That level of disturbance to remove debris would do more harm than good."
The park district has removed some of the large items such as cars, trucks, construction site waste and other items that could be loaded out of the woods, Bartlett said.
"The district will continue to remove non-native vegetation and add soil materials to this disturbed site in hopes of getting some native cover re-established. Our management strategy is that over many, many years more desirable native plants can regenerate and get a foothold to help improve the overall habitat of the South Woods," he said.
Half-staff flags
"My question is why are the flags on city property at half-staff in Rantoul? They've been that way for quite a while."
From Rantoul Village Administrator Scott Eisenhauer: "We take our orders from the federal and state on this matter, and this order for continued half-staff comes from the Governor's office."
On April 17, he said, Rantoul was notified by the Department of Central Management Services and Gov. JB Pritzker "that all person or entities covered by the Illinois Flag Display Act are to fly the flags at half-staff in honor and remembrance of: All Who Have Perished from COVID-19 in the Land of Lincoln."
The order has never been rescinded, Eisenhauer said.
It was reinforced on Aug. 20 when CMS said that the governor asked for flags to be lowered to honor the late Gov. James R. Thompson, who passed away Aug. 14.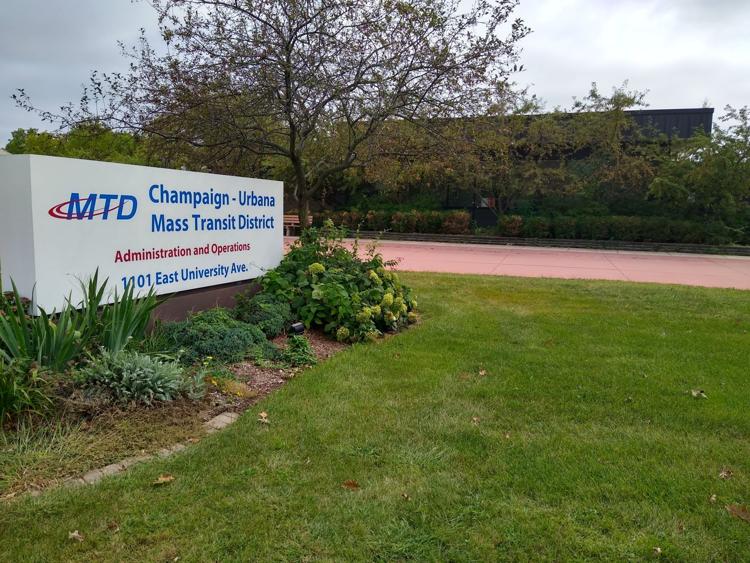 MTD administration
"I read with interest The News-Gazette's article about the MTD wanting a million more bucks to upgrade their administrative building. It begs the question ... how many administrators does the MTD have anyway? And how many are in the six-figure salary stratosphere?"
"MTD is fairly lean, all things considered," said MTD Managing Director Karl Gnadt. "I'm not sure how your reader wants to define administrator, but if we define it as managers and above on the organizational chart — we have five managers, four assistant directors, nine directors, and three executives (managing director, chief of staff, and chief operating officer). Out of 375 employees, that's approximately 5 percent of the workforce.
"We do have an additional 18 supervisors so if you include those positions, the number of administrators is approximately 10 percent of the workforce. Keep in mind, we are a 24/7 operation for much of the year, so we have to staff appropriately. There are two base salaries that exceed $100,000."
Those are, according to a compensation report available on the MTD web site, annual salaries of $171,396 to Gnadt and $117,000 to chief of staff Amy Snyder.
"As far as the construction on our Administrative & Operations facility goes, let me touch upon that a bit," Gnadt said. "We have been working on securing funding for this project for close to five years. We now have a federal grant that will pay 80 percent of the costs. We currently have some offices where four to eight people are in small rooms together. This was less than ideal prior to COVID-19, so the pandemic really only reinforces the need to create space where people can have comfortable and appropriate physical distances from one another.
"In addition to that, this will bring the building's entrances up to an acceptable level of security for today's environment. For years, Homeland Security has encouraged us to improve the minimal building security. This project finally addresses that.
"And finally, although this isn't why we're conducting this project, construction jobs are one of the most effective ways to help the economy recover during this distressed time. MTD has been successful over its 50-year history in bringing in federal and state dollars to our community. This is a great benefit that MTD brings to Champaign-Urbana."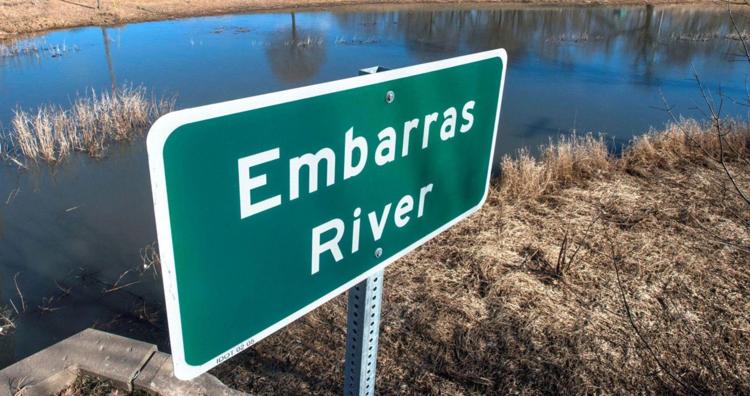 Embarras origin
"Your information about the Embarras River has me intrigued. I grew up in Jasper County, a place where the 'Ambraw' is very prominent throughout the entire county. Fast forward several decades later to 2006-2012 and you find me living in the Devonshire neighborhood not far from this intersection. Naturally, I'm curious. I grew up spending summers wading in this river and having to take detours when the river bottoms would flood, a common occurrence every year. Where exactly is the origin's location?"
"This question generated quite a conversation between the local USGS office and city of Champaign stormwater staff," said Eleanor Blackmon, assistant city engineer in Champaign. "How do you define the origins of a river? Is it the upper end of the watershed? The first location you see flowing water from a storm sewer outlet?
"City stormwater staff's opinion is that the origin of the Embarras River is where you consistently see low flow in a continuous channel, in other words, the channel is not interrupted by significant runs of storm sewers. Staff's opinion is that the origin of the Embarras River is near Fox Drive north of Windsor Road in Champaign."
Ballot drop boxes
"Regarding the collection of voter ballots in Chanpaign County. It seems to me that in the Champaign-Urbana area, where the voters tend to vote Democratic, you can drop off your ballot any time, with a drop box located close to where you reside. But in the more rural areas, which tend to vote Republican, our Democratic county clerk is making it more difficult to vote, with a few towns lucky enough to have a drop off site for a few hours a week. How is that not fraud? The areas of the county that tend to vote opposite the clerk's party will have a harder time voting than those in C-U."
I don't see any way that fits the definition of fraud but you may have a point about political gamesmanship in the county clerk's office. Ammons wouldn't be the first Champaign County clerk to use his office to help his party.
Here's what he had to say: "This isn't really a question but I am happy to address this comment. This reader clearly has a misunderstanding of what fraud is.
"Vote by mail makes voting easier for everyone and the easiest way to return a vote by mail ballot is to mail it back. The locations of drop boxes have no bearing on access to voting. If I had purchased drop boxes and placed them throughout the county the complaint would have been I was spending too much money on a pilot program. It is my plan to have drop boxes all over Champaign County if/when they are made permanent in statute.
"I believe in fair, free, and accessible elections. My public record and my work as county clerk bears witness to that, please see ... https://time.com/5881310/ballot-drop-boxes-usps/
"Furthermore, voter suppression is the pillar and reputation of the Republican Party to suppress voting, not the Democratic Party. Instead of looking for conspiracy theories in every action from the clerk's office, I encourage all voters to spend that time requesting their vote by mail ballot at champaigncountyclerk.com and encouraging their friends and family to do the same."
AT&T phone service
"Did AT&T disconnect landline service in Champaign? We lost service sometime in the last week in August. Trouble shooting on our part was fruitless. We then reached out to the AT&T customer service number, the web site, and the local AT&T store. The web site said that someone would come out within four days (no specific time). Other than that, no one gave us any information about the outage. So given the high rates we were paying accompanied by several scam and robo calls arriving each day, we permanently severed our service with AT&T.
I have read that AT&T is interested in getting rid of their landlines. Is that was happened to us?"
No, said AT&T spokeswoman Megan Daly, "We continue to provide landline service to our customers in Illinois."
She said she needed more information to solve your problem.
I recommend contacting the AT&T Midwest web site at ... https://midwestregion.att.com/contact-us/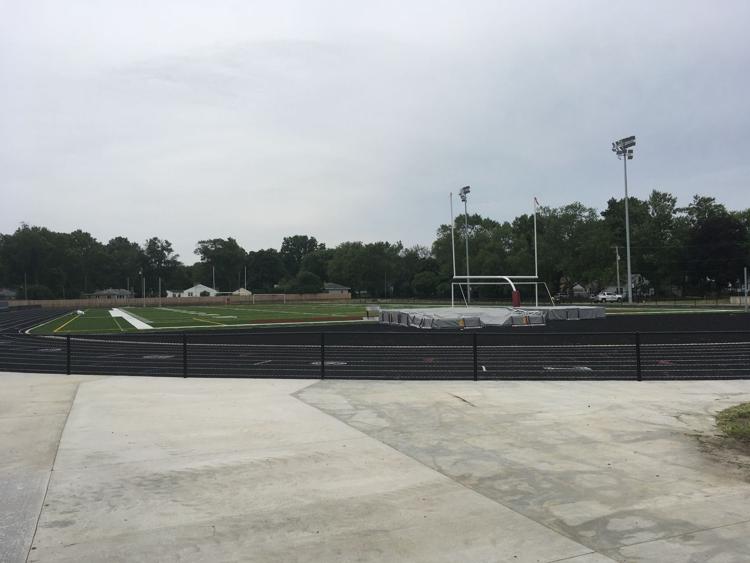 Public use of McKinley Field track
"Any word on whether the taxpayers will be able to use the McKinley Field track (in Champaign) for exercise at certain hours?"
COVID-19 and ongoing construction activities required the use of outdoor athletic fields and tracks to be limited to students and staff involved in athletic or band activities, said a school district spokesman.
The district is working with coaches and band directors to clear periods for public use.
For now community members can use the running tracks at McKinley Field and Tommy Stewart Field between 6 a.m. and 9 a.m. on Saturdays and Sundays. It is working on new signage that will provide additional information for use for both fields. But as sport seasons and construction continues, there may be changes to times and track availability, the district said.
Top 10 salaries
"With all of the Champaign budget cuts, I am wondering who are the top 10 highest paid employees? And same question for Urbana."
The Champaign City Council seems poised to enact an early retirement program next week to save money but there really haven't been significant budget cuts enacted yet. Money has been moved from fund to fund, vacant positions have gone unfilled, administrative salaries have been frozen, and the pay for performance program has been suspended. There was a $50,000 reduction in the city's economic development budget.
After compiling a list of the top 10 highest paid employees in both Champaign and Urbana I learned that the cities have different definitions of "total compensation."
Urbana does not include pension, Social Security or Medicare in the total compensation while Champaign does.
So in order to provide a more accurate, "apples to apples" comparison here is the new Champaign list along with the original Urbana list. This is taken from the Fiscal Year 2020 compensation reports available online at each city's web site:
City of Champaign
Dorothy David, city manager $230,172.29
Fred Stavins, city attorney $194,782.88
Joan Walls, deputy city manager $193,024.19
Dennis Schmidt, public works director (retired) $192,127.14
Anthony Cobb, police chief $186,917.13
David Griffet, police sergeant $175,728.32
Bruce Knight, planning & development director $175,228.64
Gary Ludwig, fire chief $173,855.09
Ralph Caldwell, METCAD director $173,680.08
Kent Cobb, fire battalion chief $172,731.57
City of Urbana
Carol Mitten, city administrator $166,767
Bryant Seraphin, police chief $157,776
Elizabeth Hannan, HR and finance director $149,126
Clinton Weidert, fire captain $139,376
David Wisher, fire captain $139,090
Chad Hensch, fire division chief $138,139
Charles Lauss, fire chief $136,645
Richard Surles, deputy police chief $136,622
Brian Willfong, police sergeant $135,796
James Simon, city attorney $128,345