Tom's #Mailbag, Sept. 17, 2021
Submit a question of your own by clicking here. Tom will have your answer next week
More questions this week than medical history survey at the doctor's office.
We have questions about the number of traffic tickets written in Champaign County, about Illinois athletics hall of famer Bob Richards, a new ice cream shop in Champaign, a possible new apartment building in Campustown, who Pond Street is named for, HD radio, Allegiant airplanes at Willard Airport and wildflowers in Thomasboro.
Fewer traffic stops
"It seems like cars are flying around town like crazy, breaking all kinds of traffic laws and no police are stopping or ticketing them. Have they stopped issuing tickets?"
You have a point, according to statistics compiled by Champaign County Circuit Clerk Susan McGrath. About 6,000 fewer traffic tickets were issued in Champaign County last year than in 2018 and 2019. And this year seems to be on about the same pace as 2020.
Local police officials said earlier that fewer tickets were being written to minimize potential COVID contacts.
Illinois State Police are writing more tickets in Champaign County than they did five years ago, but Champaign, Urbana, Rantoul and UI Police are writing substantially fewer.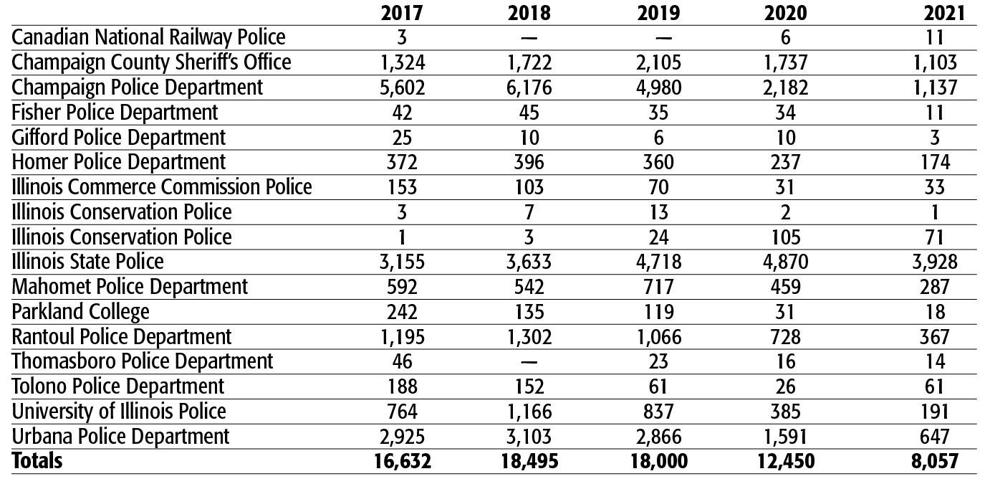 Illinois Hall of Famer Bob Richards
"Is University of Illinois athletics and (Athletic Director Josh) Whitman aware of Hall of Fame inductee Bob Richards' political background? If so, how does that align with DIA's and Mr. Whitman's ongoing mission for racial equality?"
I assume you are referring to Richards' presidential candidacy in 1984 on the Populist Party ticket. Some stories on the internet have tried to tie Richards to racists and to David Duke, who was the Populist Party's candidate for president four years later.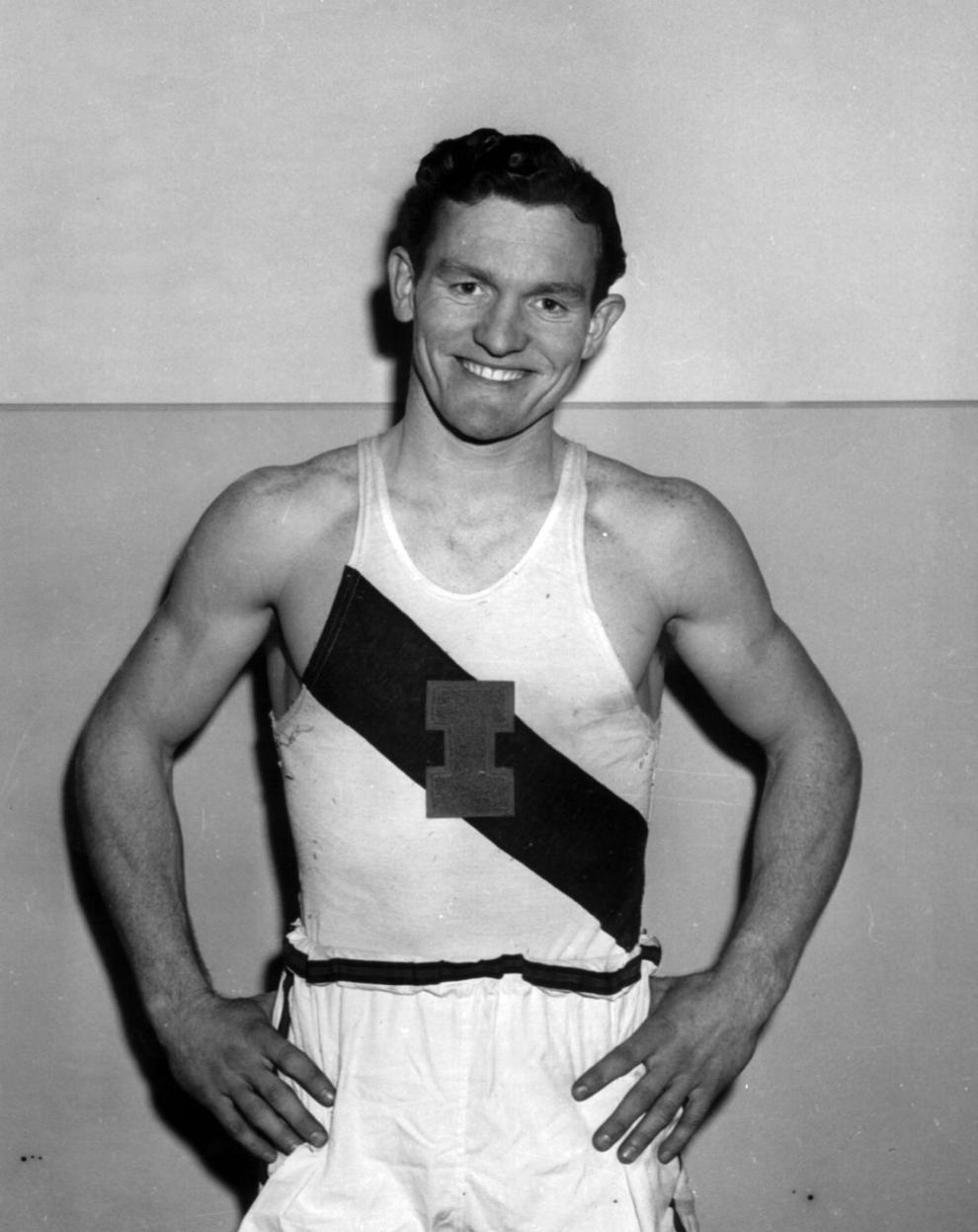 But in an August 1984 United Press International story, Richards denied that his candidacy was race-based.
"Lyn Wells, director of the Anti-Klan Network of Atlanta, said last week that the Populist Party 'was a front for people who hate blacks and Jews,'" UPI reported.
"But Richards denied the accusation Sunday. 'We're promoting no racial bias whatsoever,' he said.
"He said some Populists might hold such views, 'just as some members of the Democratic or Republican parties might.' But the Populist Party does not promote bias, he said."
Richards was on the ballot against Republican President Ronald Reagan and Democratic challenger Walter Mondale.
"There's no question it will be Reagan in 50 states. He will win," Richards told the Tyler (Texas) Courier-Times-Telegraph a week before Election Day. "Walter Mondale's too weak. What he calls the issues aren't issues at all — terrorist bombing, lack of leadership, Reagan's age. If Mondale ran on monetary reform and fair taxes, he'd beat Reagan."
Richards said in 1984 that the Populist Party had eliminated some planks from its party platform, including opposition to the Equal Rights Amendment and gay rights because they were "un-American, unconstitutional and un-Christian."
And he said that a former leader of the Liberty Lobby, an ally of the Populist Party, had been ousted because he had ties to the Ku Klux Klan.
Richards' most controversial position in 1984 may have been his opposition to foreign aid and getting involved in foreign entanglements.
"We don't believe in fighting wars all over the world and killing American boys all over the world," Richards said in an Associated Press story.
Richards, now 95 years old, was born in Champaign, attended the University of Illinois and participated in three Olympics Games (1948, 1952 and 1956). He won gold medals in pole vault in 1952 and 1956.
He was the first Wheaties spokesman and was ordained a minister in the Church of the Brethren in 1946.
Now to your question:
"We conduct due diligence and background research into all candidates for the Hall of Fame and, if there were confirmed reasons for concern in a person's background, would take those into consideration in making our Hall of Fame selections," said Kent Brown, the associate athletic director at the UI. "Mr. Richards is a three-time Olympian and two-time gold medalist in the pole vault, and he has received some of the highest distinctions available to him both at the state and national levels, including being honored as a Laureate of the Lincoln Academy, awarded the Order of Lincoln (state of Illinois's highest honor), selected to the U.S. Olympic Hall of Fame and the U.S. National Track and Field Hall of Fame.
"Mr. Richards's athletic accomplishments are unquestionably elite and deserving of a spot in the Illinois Athletics Hall of Fame."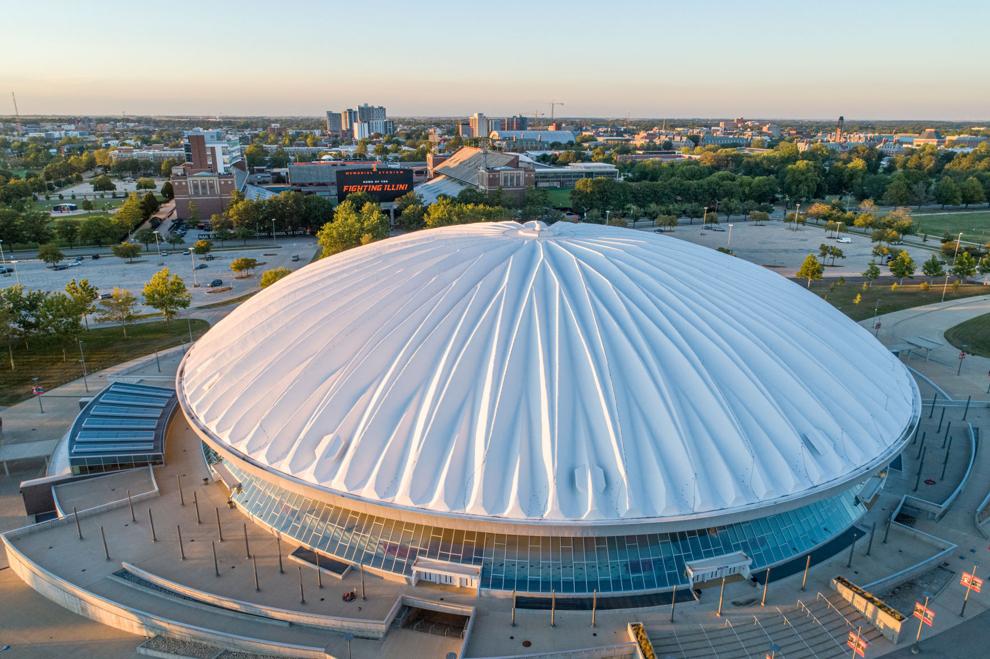 State Farm Center and COVID protocols
"The UI State Farm Center has been reported to be sold-out for the upcoming basketball season. What COVID-19 policies will be in place and how will they be enforced for those events?"
"Just to clarify the ticket status for Fighting Illini men's basketball at State Farm Center, the only sold-out ticket categories are student season tickets and the mobile season ticket," explained Brown. "All other categories, including season tickets and premium seating areas have opportunities for fans to purchase.
"We will be following campus COVID policies for all indoor events, which, at this time, includes the requirement of wearing masks or face coverings inside all UI buildings and facilities. This is in place at Huff Hall, inside areas of Memorial Stadium and events at State Farm Center. At football games, masks or face coverings are required in all inside areas, including the Great West Hall, the East Hall, premium seating areas, restrooms, concession areas, elevators and elevator lobbies.
"Fans sitting outside in the main stands are not required to wear masks, but are certainly encouraged to if not socially distanced. Masks or face coverings are required anytime fans leave their seats to move around the stadium."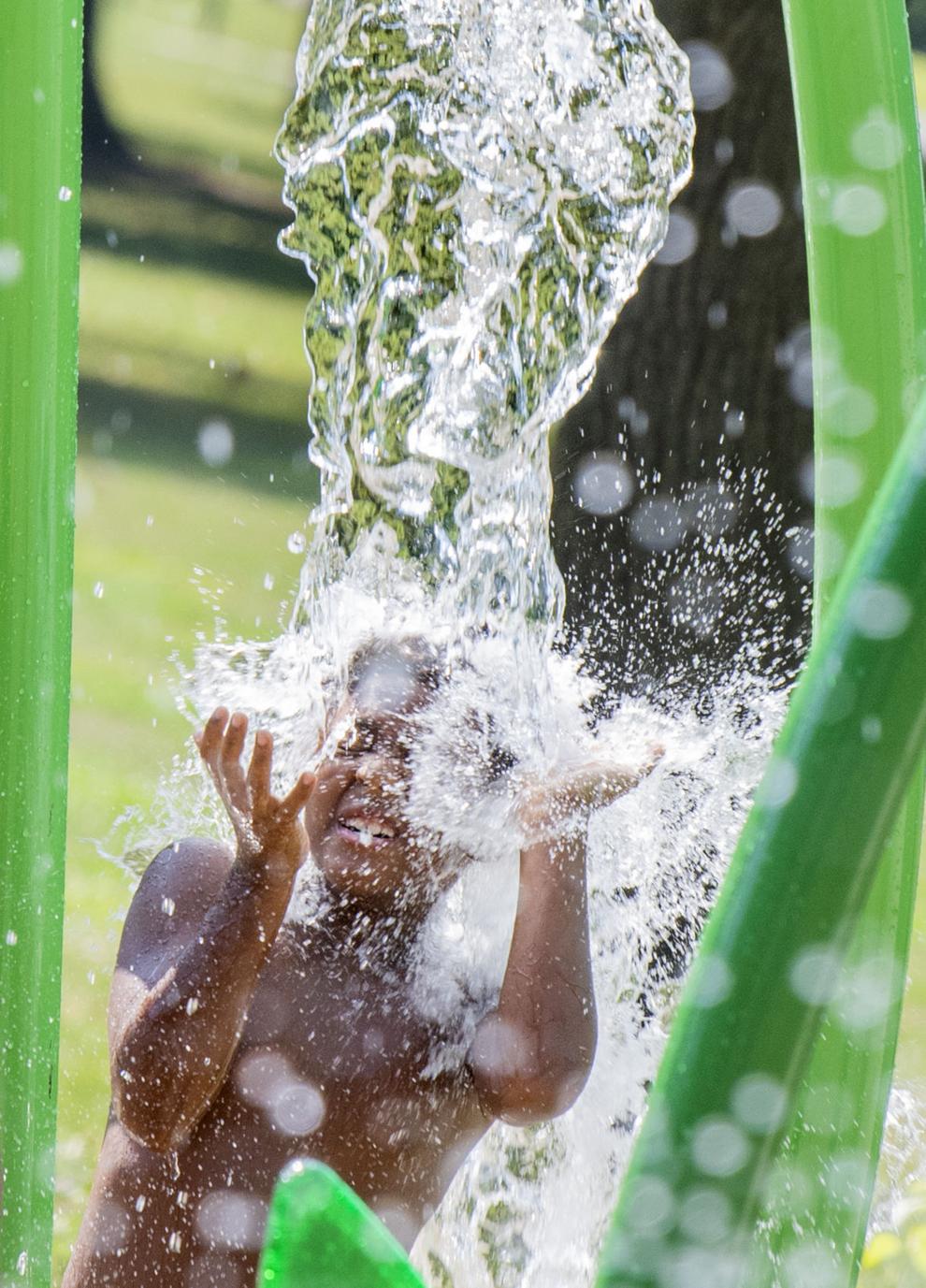 Hottest summer ever?
"I saw a story that the contiguous U.S. just recorded its hottest summer ever, exceeding the previous record set in 1936, according to the National Oceanic and Atmospheric Administration. What about Champaign-Urbana?" 
It was an above-average summer but nowhere close to the hottest.
Interestingly the average temperature in the lower 48 states this summer was 74 degrees, a bit below the average temperature this summer in Champaign-Urbana.
We had an average temperature of 74.4 degrees in June, above the long-term average of 72.8.
July was below average with a mean temperature of 74.2 degrees, below the long-term average of 75.2.
August was the warmest month of the summer, with an average temperature of 75.5 degrees, well above the long-term average of 73.8.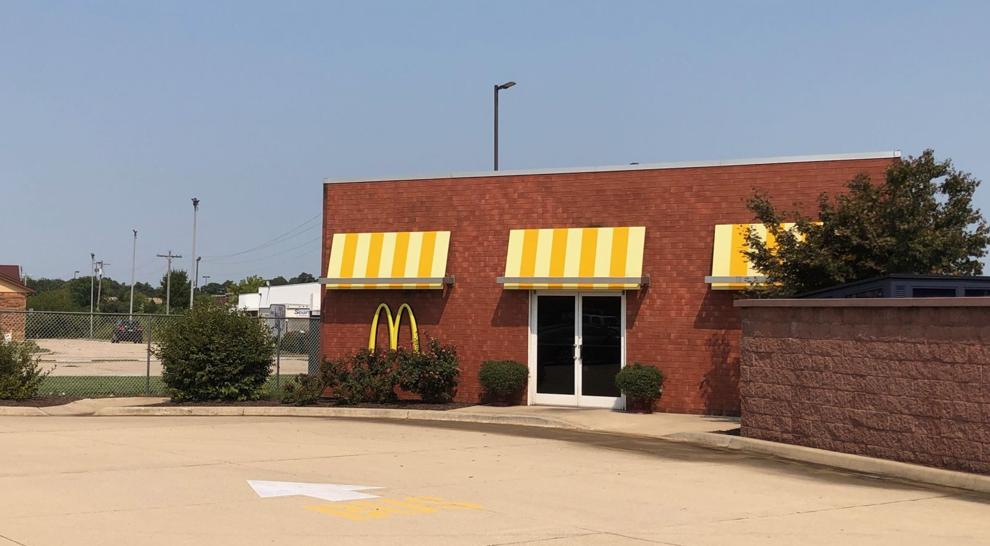 McDonald's Junior?
"I saw what looks like a mini McDonald's behind a McDonald's store in Effingham. What's up with that?"
The manager of the Keller Drive McDonald's, who wanted to be identified only as Jake, said the building is a former Greyhound bus station that now is used as a small office space for McDonald's.
HD radio
"When I've been in Chicago or St Louis, I noticed how many HD radio stations there are available. Are there any in the Champaign/Urbana area? Is this something that could happen in the future here?"
We turned to our good friend, Mike Haile, who has been in the radio business for 52 years and knows all the technology, the people and the history of the radio industry. Mike's been in the radio business for more than half the time there has been commercial radio in the United States.
"HD Radio was an radio engineering concept that received FCC approval in 2002," said Haile, also known as "Mike in the Morning" on WHMS-FM. "The project was very slow coming out of the gate. It has faced continued challenges with vehicle adaptation as well as retail awareness.
"Unfortunately the costs for broadcasters to get into pure play HD are steep while the investment return is just not there. Some broadcasters have tied HD into their use of low power (250 watt) FM translators.
"Most broadcasters have instead invested their resources into their streaming platforms. The growth of streaming acceptance in everything from vehicles to Alexa in the last three years has far outpaced the HD radio concept which is now in its 20th year."
According to the HD Radio website there are nine HD FM stations in the Champaign-Urbana market.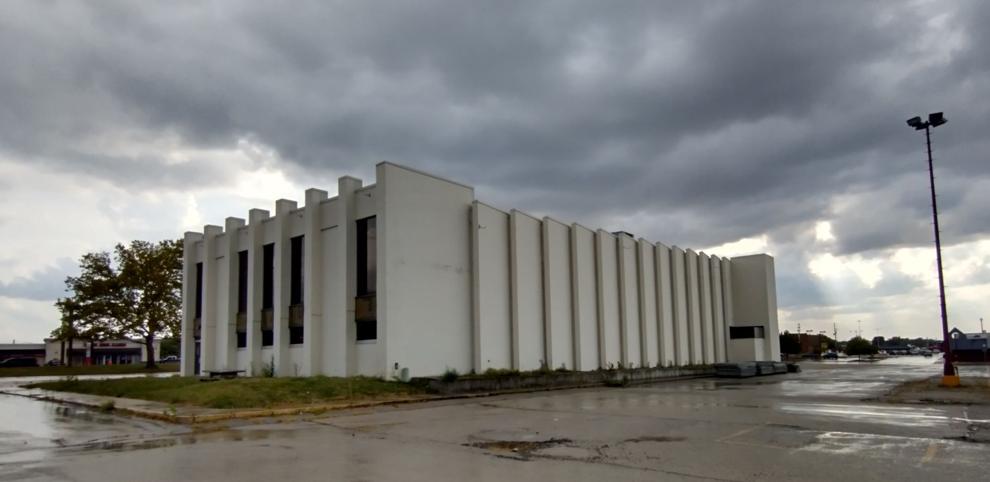 Former bank building
"What is going on at the old Chase Bank building at Mattis &  Springfield in Champaign? I have seen quite a bit of activity in that area the past few weeks."
No building or demolition permits have been issued by the city of Champaign for the property, which is owned by the same Cleveland-based company that owns the Country Fair Shopping Center.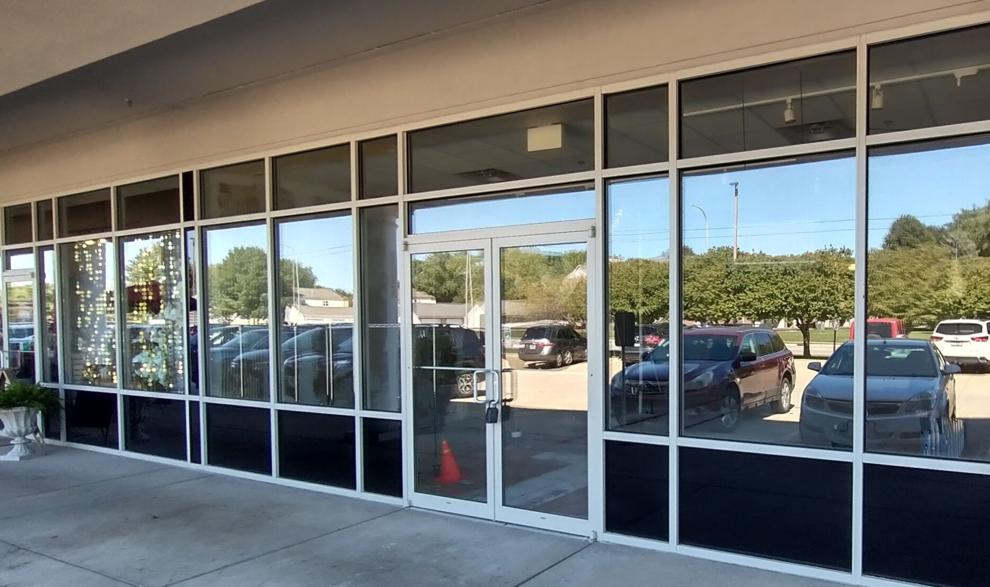 New ice cream shop
"What's going into the former Sweet Indulgence spot between Merle Norman and Abbott's Florist along Windsor Road?"
Permits have been issued for renovations to the space at 1121 W. Windsor Road for Cold Stone Creamery ice cream shop.
Campustown parking enforcement
"It is interesting to see all the parking enforcement people downtown in Champaign on Friday and Saturday nights taking care of business. I am wondering why they can't assign them to work Green Street between Second and Wright streets on campus. With all the food delivery and people just stopped in bike lane there is no way that emergency trucks and cars can get through. In this particular stretch Saturday night I counted eight cars illegally parked. UI police just go around them. I understand that officers have more pressing matters but someone should look into this. I would think a few tickets and tows would help the situation."
Champaign Police do enforce the no-parking restrictions, said Champaign Public Works spokesman Kris Koester.
"The section of Green Street from Fourth Street to Wright Street was recently restriped to match the section from First Street to Fourth Street. There is now two traffic lanes with a bicycle lane on each side. There is no legal place to park on Green Street," said Koester. "City of Champaign police and parking enforcement officers do enforce this area utilizing tickets and tows, along with assistance from UIPD as time allows.
"Parking enforcement staff are on campus and in downtown on a routine basis. We have provided information to local businesses and delivery companies about not parking in Green Street. We have also provided metered spaces on side streets for delivery companies in addition to commercial loading zones."
Allegiant flights at Willard
"I have recently seen a few Allegiant flights landing at Willard Airport. What's the reasoning behind this?"
"Allegiant is providing sports charter flights for the University of Illinois football team," explained Tim Bannon, executive director at Willard Airport. "In addition to their scheduled airline service offered around the country, charter operations is another extension of Allegiant's business. These charter flights are private, tickets aren't available for purchase by the public."
Here's a link to more information about its charter operations.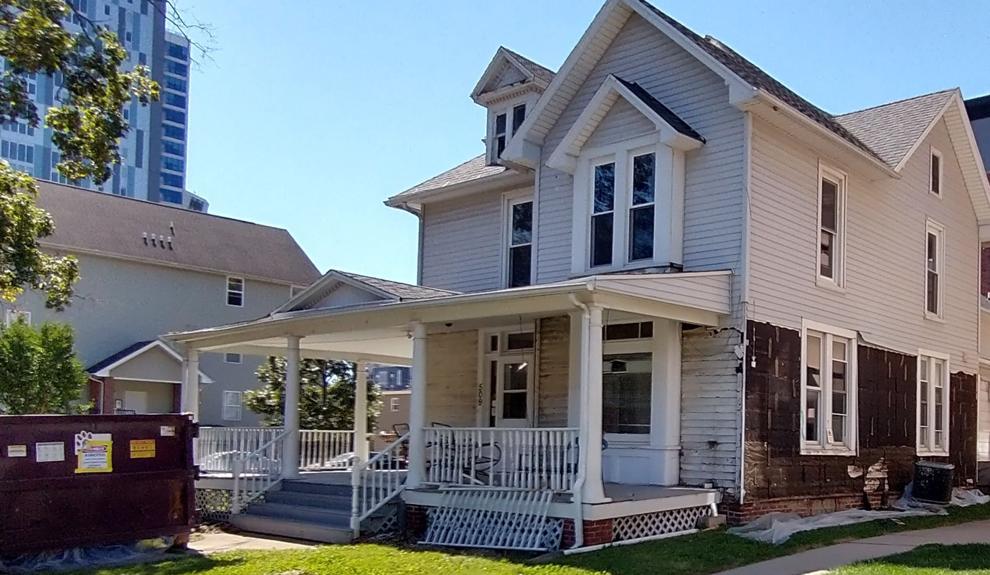 Former Illini Chabad
"It looks like the old Illini Chabad on Fourth Street is about to be demolish. What's going on?"
The Chabad Center for Jewish Life & Living is now at 209 E. Armory St.
It's former home is being proposed as ... another Campustown apartment building. Plans have been filed with the city of Champaign for a seven-story, multifamily residence at the location.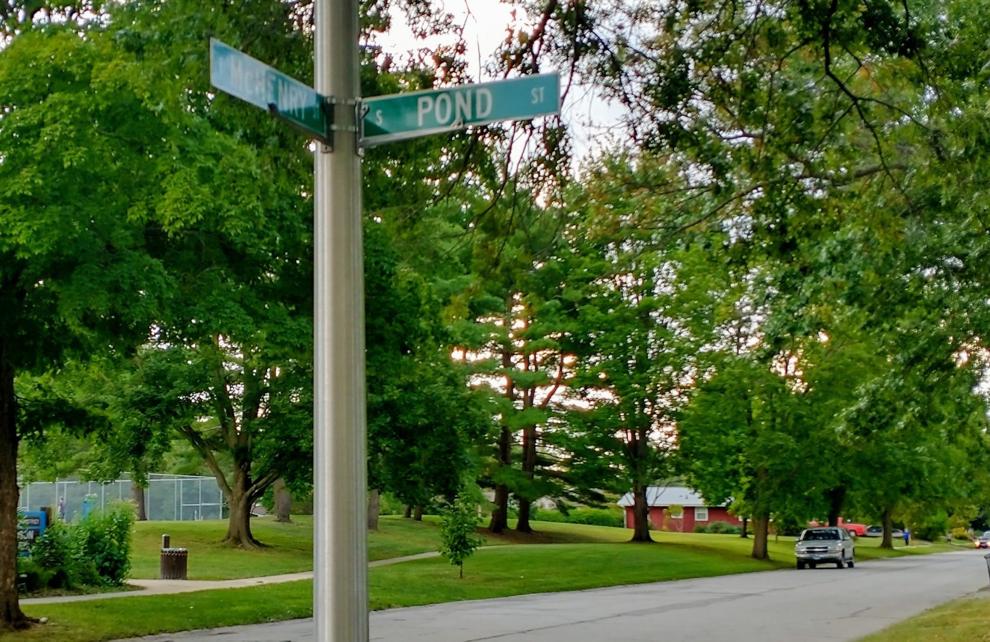 Pond Street origin
"I am curious to know how Pond Street in southeast Urbana received its name. During a recent walk down the street, I was perplexed to see that the neighborhood, while quite pretty, seems to be devoid of any actual ponds. Am I missing something? Did there used to be a pond there? Were there once plans for a man-made pond on Pond Street? But based on the names of other streets in the area (e.g., McHenry, Scovill, Combes, Fletcher, Anderson), would it be safe to assume that Pond Street refers not to a small body of water but to a person? If so, who were they?"
Like many of the other streets in that neighborhood, Pond Street is named for another University of Illinois athletics standout.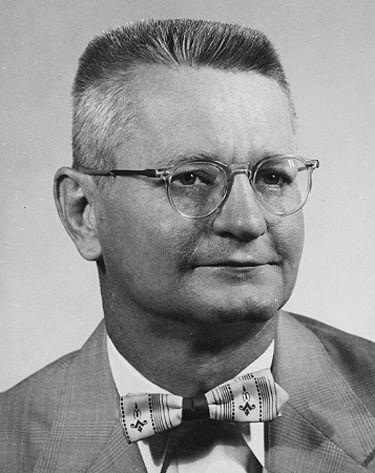 Gymnastics coach Charles Pond won 11 consecutive Big Ten championships and four NCAA team titles between  1950 and 1960. His teams had an overall record of 319-152 and a dual-meet record of 150-78 during his 25 years at Illinois (1949-1973).
He coached 107 men and women to national, Olympic and world titles.
Pond, who died in 2003, is a member of the Gymnastics Hall of Fame. Her also was a professor of physical education until his retirement in 1973.
A native of Dallas, Texas, Pond attended Hardin-Simmons University where he graduated in 1939. He was a cheerleader, a boxer and a football player at Hardin-Simmons.
In 1943, Pond was commissioned a Second Lieutenant in the U.S. Marine Corps and served with the First Marine Parachute Regiment in the South Pacific with combat action in the British Solomon Islands.
Pond also developed the Pond Twisting Belt, an innovative piece of gymnastics safety equipment ever produced.
More on polio resistance
"A follow-up to your question about resistance to the Polio vaccine last week. Was taking the Polio vaccine voluntary or was it mandated? And was it a true vaccine, i.e. it actually prevented you from getting polio?"
The polio vaccine of the 1950s was not initially mandated because there was no need to do so.
"If you had to pick a moment as the high point of respect for scientific discovery, it would have been then," David M. Oshinsky, a medical historian at New York University and the author of "Polio: An American Story," told National Public Radio.
"After World War II, you had antibiotics rolling off the production line for the first time. People believed infectious disease was (being conquered). And then this amazing vaccine is announced. People couldn't get it fast enough."
The polio vaccine now is required for schoolchildren in all 50 states.
"Inactivated poliovirus vaccine (IPV), which is the only polio vaccine that has been given in the United States since 2000, protects almost all children (99 out of 100) who get all the recommended doses," says the Centers for Disease Control. "For best protection, children should get four doses of polio vaccine."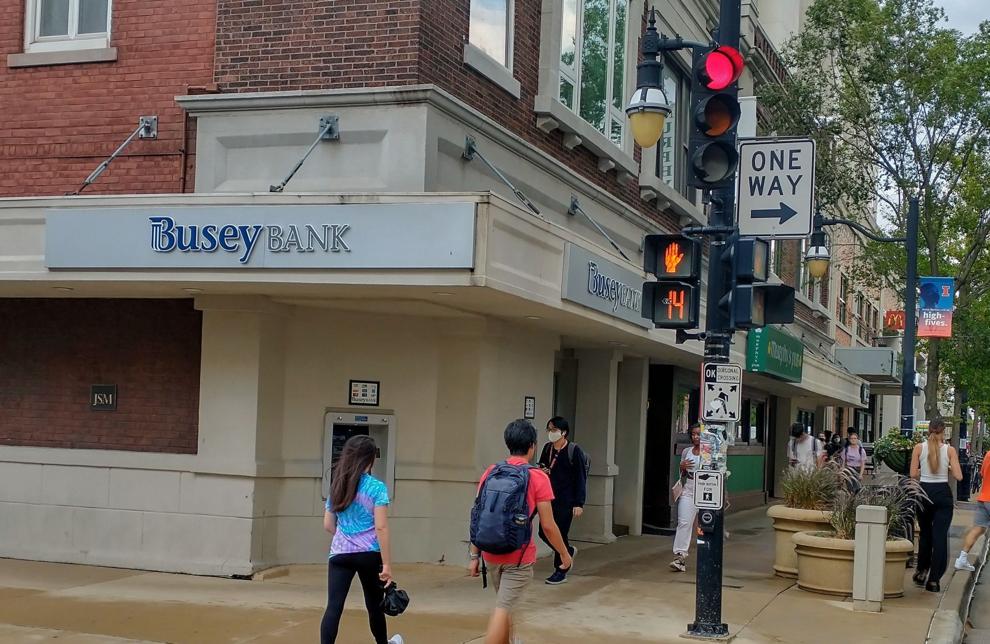 Busey Bank on campus
"I read that the Busey Bank location on the U of I campus will be closing on November 19. It's anchored the corner of Sixth and Green as far back as I can remember, and I'm old! For how many years/decades has Busey had a location on campus? Has it always been at Sixth and Green?"
"Busey has had its location at 614 S. Sixth Street since the 1970s so there has been a presence on campus for almost 50 years, said Kristen Bosch, vice president for corporate communications at Busey. "There are two walk-up ATMs at this location and both will remain when the branch closes in November."
Busey Bank closings
"With the formal announcement by Busey Bank today to close two more local branches in St. Joseph and Champaign (Campustown), how many branches have they closed this year? I believe it was already reported that they were also closing Paxton, Pekin, and multiple Peoria locations, too. Do Busey Bank executives think that their continued reduced lobby and drive thru hours have anything to do with less customers using those branches? When will the 6 PM drive thru closing and early morning hours return to the branches that saw hours reduced due to the pandemic? It is very difficult for people who work in CU until 5 p.m. or later to be able to use their hometown branches that continue to close earlier than the prior to the pandemic 6 p.m. time that they used to close."
"As announced in First Busey Corporation's Q2 earnings release in July, Busey will close 17 total branches across its four-state footprint in November 2021," said Bosch. "These are the only consolidations of the year. ATMs will remain at all closed locations — with the exception of St. Joseph, where the ATM will be removed as there is a Busey ATM across the street at the IGA grocery store.
"Throughout the pandemic, Busey locations remained open and available by appointment. We consistently heard positive comments from customers regarding Busey's plan and response to the pandemic.
"Additionally, customers have demonstrated greater adoption of digital tools and less reliance on in-branch service. Based on that feedback, Busey has invested in robust, innovative online and mobile offerings to meet customers' evolving banking needs.
"For those customers that still value visiting our service centers, Champaign County locations with drive-ups are open until 5:30 pm and also offer Saturday hours (9 a.m.-12 p.m.). As we assess our service model and look to enhance efficient digital banking options, Busey continues to listen to customer comments about locations and hours."
Campus coffee shop
"Is there any news of a new coffee shop to replace the Espresso Royale on 6th & Daniel that was razed to make way for another fancy new campus apartment highrise at that location?"
Douglas McCarver, regional manager at Espresso Royale, said the company soon will open a shop in the Campus Instruction Facility at Springfield Avenue and Wright Street.
"Espresso Royale was on the corner of Sixth and Daniel for almost 30 years. It was a very special cafe for me and the community it served, where lifelong friendships and memories were made," McCarver said. "We hope to be a part of hat again someday but I can't say anything for certain at this moment."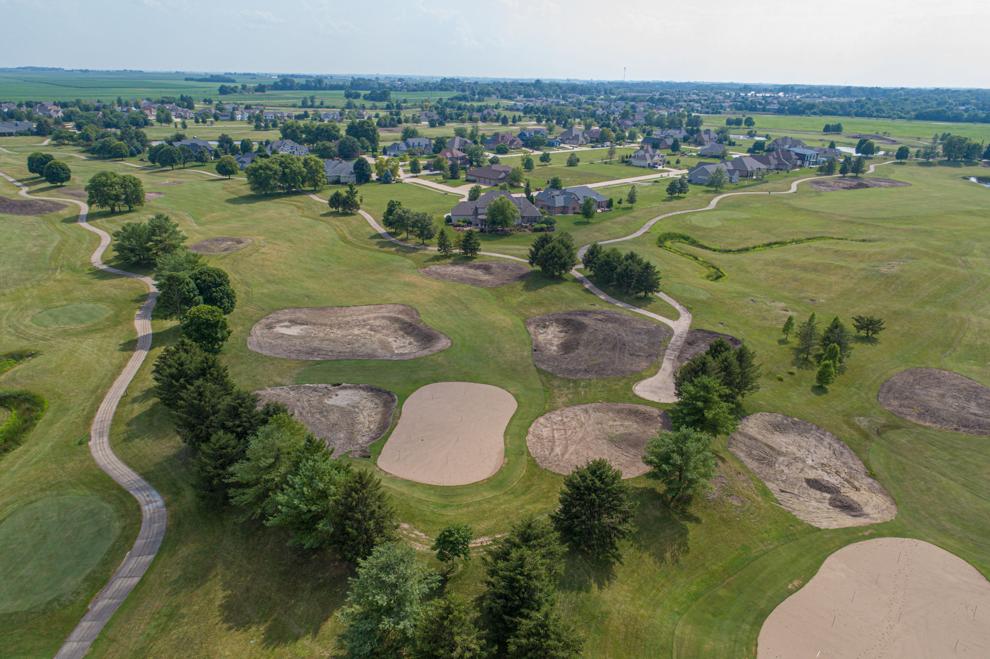 Atkins greens fees
"I was curious to see if Atkins Golf Course at Stone Creek has set its rates for the 2022 season. What are the daily rates and what is the cost to become a member and what are the membership fees? Is is there a discount for UI employees?"
There's been no decision on how much it will cost to play the Atkins course next year, said Jackie Szymoniak, assistant athletic director for golf operations.
"Progress continues to be made in determining the appropriate rates for the golf course. We plan to have such rates available later this fall so our guests know what to expect in 2022," she said.
Holes left by contractor
"Why are the fiber optic lines being dug by CCG on private property and not in the right of way between the street and the sidewalk? Many large holes are being dug in private yards."
"Fiberoptic companies with license agreements are permitted to utilize utility easements to install their facilities. Oftentimes properties have front and rear yard easements as well as the described right of way," said Harman Jordan, right of way inspector for the city of Champaign engineering department. "Routes are designed by the utility to efficiently utilize easements and right of way to provide service to customers. They are required to restore landscaping once their facilities are installed."
Champaign fiber optic
"Who laid the fiber optic cable between Prospect and Pine on Green Street and when will the wi-fi be available?"
The recent fiberoptic installation on Green Street between Pine and Mattis was completed by Illinois Network Alliance, said Harman Jordan, right of way inspector for the city of Champaign.
Sue Schaefer, director business development for Bluebird Network LLC, of which the Illinois Network Alliance is a member, said the company does not provide residential service.
"We would certainly like to talk with your reader about any business communications they may need, as we are expanding into the Champaign, IL area," she said.
Roadside mowing
"Who is responsible for the mowing and maintenance of the U.S. 45 roadside near Thomasboro? It's really an eyesore compared to Rantoul, which is only a few miles away."
That "eyesore" is a wildflower restoration project and is the maintenance responsibility of IDOT District 5. said Kensil Garnett, Region 3 director for the Illinois Department of Transportation.
"A couple of years ago we met with the Thomasboro board and explained to them our mowing policy. At that point in time, they were mowing quite a bit of our right-of-way," said Garnett. "We presented to them the ability to mitigate another piece of property if they wanted to continue to keep the right of way maintained short. Thomasboro decided not to do that.
"Rantoul has an agreement with IDOT that they maintain the right of way past the curbs once you get to the village limits. IDOT has no control over their maintenance."
War zone?
"I feel like I live in a war zone. For the past few months, Carle helicopters fly an extremely low flight path. Daytime is nerve-jarring. Evening time my antennae loses reception. Nighttime I am startled awake. Is there an ordinance that they have to fly a certain height over a residential neighborhood? Will they return to their former higher-flying pattern?"
Here's your response from Brandon Thomas, manager of AirLife at Carle Health: When approaching the hospital, the aircraft must slow their speed to ensure a safe landing for the patient and crew. This can many times seem like the helicopter is just hovering in place, but in reality, the aircraft is landing.
"Many times an approach of the aircraft is dependent upon the winds on that given day and due to the high number of aircraft that come into Carle, it can certainly at times feel like there is non-stop aircraft traffic.
"We always try to minimize the noise over a neighborhood and keep in mind the residents below as we care for some of the most critical patients."
There is no local ordinance that governs these helicopters and their potentially life-saving flights.