UPDATE: 6:38 p.m.
NORMAL — Illinois State Police have closed a 30-mile stretch of Interstate 39 from its origin in Normal north to Minonk for the next 12 hours as a result of several crashes involving more than 100 vehicles.
Troopers are focused on escorting motorists trapped on the highway to warming centers.
State police urge the public to use extreme caution and only travel if absolutely necessary.
---
UPDATE: 5:45 p.m.:
CHAMPAIGN — State police announced that southbound Interstate 57 has been closed at milepost 243, a few miles north of the Market Street exit, as a result of multiple crashes involving commercial vehicles.
Southbound traffic is being diverted to U.S. 45 via U.S. 136 at the Rantoul exit.
Police expect the highway to be closed for multiple hours and ask motorists to seek an alternate route and stay off roads if at all possible.
---
UPDATE: 5:26 p.m.
URBANA — Interstate 74 eastbound has been closed at the University Avenue exit in Urbana as a result of multiple accidents, state police said.
Please use caution and avoid the area.
---
UPDATE: 5:15 p.m.
MANSFIELD — State police said Interstate 74 eastbound has reopened at milepost 164 west of Mansfield after an accident involving multiple semitrailers, but the westbound lanes remained blocked.
---
UPDATE: 4:45 p.m.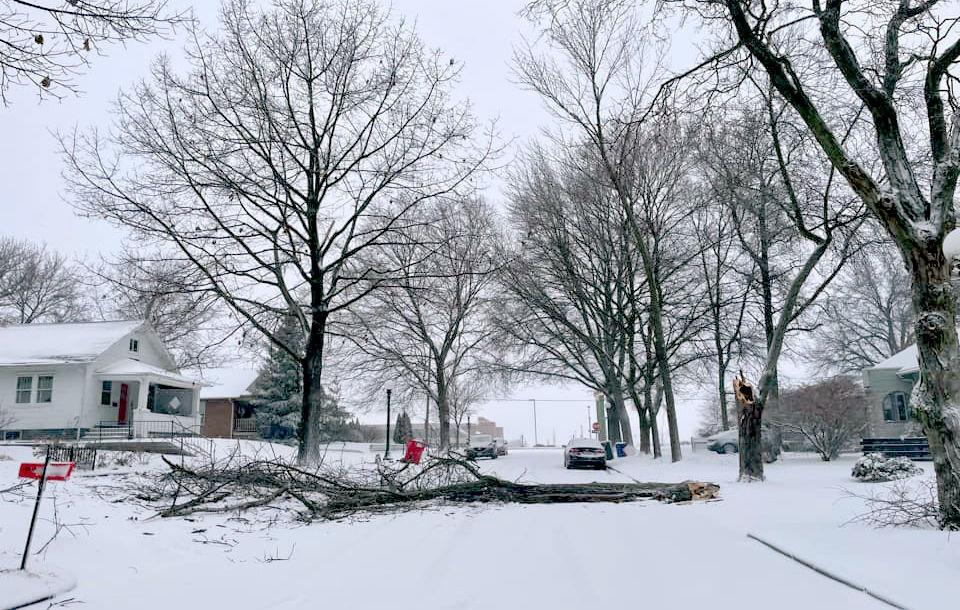 CHAMPAIGN — A large tree in west Champaign became a casualty of Thursday's winter storm when it split and fell on the road. No one was hurt and there was no damage.
The tree fell about 4:30 p.m. in the 1700 block of West Park Avenue, near Mattis Avenue. It blocked the road for about a half-hour before crews showed up and cleared the way.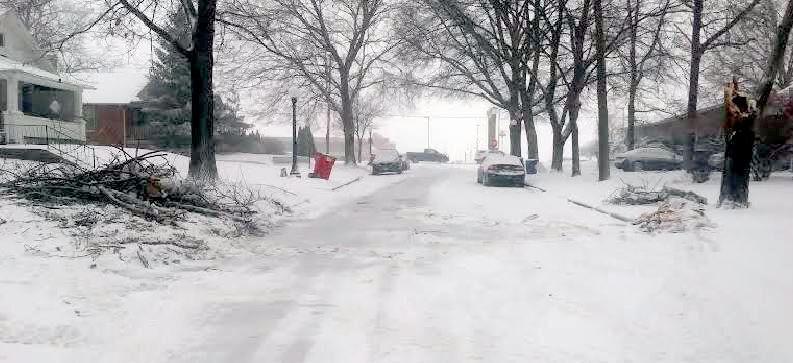 ---
UPDATE: 3:40 p.m.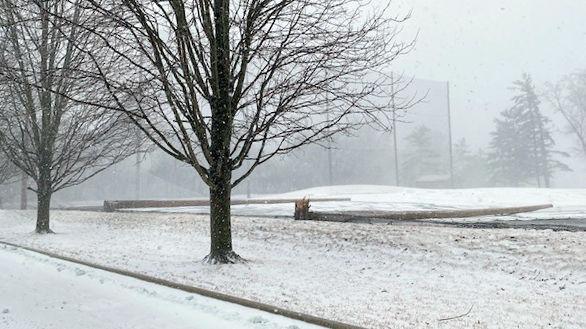 CHAMPAIGN — High winds accompanying Thursday's sleet and snow appear to have knocked down one side of the driving-range fence at the Champaign Country Club.
Pictures show the north side of the fence, which is mounted on wooden poles similar to telephone poles, lying on the ground alongside the main parking lot, with the poles snapped off at the base.
The side facing Prospect Avenue appears to be still standing.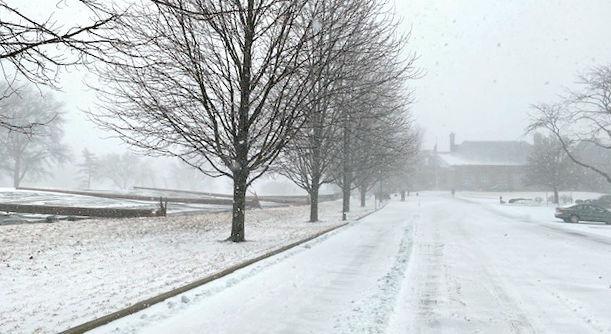 ---
UPDATE: 3:25 p.m.
MANSFIELD — Interstate 74 eastbound is closed just west of Mansfield due to multiple accidents involving semitrailers, state police said this afternoon.
Troopers are dealing with a rash of accidents due to the weather and road conditions.
Police said travel on I-74 between Mansfield and Champaign "is highly discouraged."
---
1:15 p.m.:
A wintry mix that began falling in the Champaign-Urbana area over the noon hour has prompted early closings of area schools and some restaurants.