The latest on a snowstorm that is expected to dump 12-18 inches in these parts starting Tuesday night:
Health care and coronavirus testing
— Carle Health plans to close its COVID-19 drive-thru testing sites in Champaign, Mattoon and Danville on Wednesday and Thursday.
Carle said all immediate COVID-19 testing needs can be completed at convenient-care locations. Some Carle locations may close or have reduced hours Wednesday and Thursday, so patients are advised to call ahead.
Carle said it is striving to keep primary-care offices open but was rescheduling appointments to virtual visits when that was possible.
Patients may call the Carle patient hot line at 217-383-3371 to hear about any possible changes in hours by location. Patients can also see updates on weather-related closings at carle.org/home/Weather.
— The state-sponsored testing site at Market Place Mall in Champaign will be closed Wednesday and Thursday.
— The Champaign-Urbana Public Health District will be closed both days.
— Christie Clinic was planning to have all locations open Wednesday and Thursday, but was advising patients to check its website, Facebook page and the Christie Clinic patient app for updates on those two days.
— The Stephens Family YMCA announced it will be closed Wednesday and Thursday, including its SHIELD coronavirus testing site. It plans to reopen at 5 a.m. Friday, with virus testing resuming at 6 a.m. that day.
---
University of Illinois
— The University of Illinois will move to online instruction for the rest of the week to prepare for "potentially dangerous" winter weather, administrators announced Tuesday afternoon.
"Our goal is to reduce the number of people on the campus to allow limited staff to provide essential support services to our students and to let (Facilities and Services) safely clear sidewalks, streets and parking lots," said a mass email co-signed by Chancellor Robert Jones and Provost Andreas Cangellaris.
All COVID-19 testing sites on campus will be closed Wednesday, and only the Illini Union testing site is expected to reopen on Thursday at noon for those who need it, the email said.
Those who fall out of testing compliance while the sites are closed will not face disciplinary action.
As for employees, "everyone who can work remotely should plan to do so if possible (with approval by your unit) on Wednesday, Thursday and Friday," the email said.
— Heavy snowfall may push The Daily Illini's Wednesday print drop-off to the end of the week.
"We're just waiting and seeing how this all transpires," said Jordan Dziura, executive director of Illini Media. "We're going to wait and distribute when it's safe and practical to do so."
The DI's print copies are usually dropped off at 114 locations in C-U starting Tuesday night and going into early Wednesday morning, right when the storm is supposed to kick into gear.
"We don't have internal access to the buildings we drop the papers off in front of, so what good will they do if they're under a foot and a half of snow?" Dziura said.
This week's theme is "The Wellness Edition," focused on mental and physical health.
— Krannert Art Museum will be closed Wednesday.
---
Area schools
— The Champaign school district announced Tuesday afternoon that it would by fully remote on Wednesday. Students and staff should follow the remote instructional schedule, which can be found on its website. Zoom links will be shared with students via Google Classroom. All staff aside from essential operations and custodial employees will work remotely. Athletic updates will be provided by the coaching staff as appropriate.
The announcement also said if additional days out of the classroom are needed for the rest of the week, they will be traditional "snow days" and will be announced on a day-to-day basis.
— Urbana will close all schools, buildings and programs Wednesday. Younger students will be sent home with learning packets; those in grades 6-12 can check Google Classroom for assignments. A decision on whether and how to hold classes on Thursday will be made by 4 p.m. Wednesday. All additional days out of school will be traditional snow days, the district said.
— Danville Superintendent Alicia Geddis announced Tuesday afternoon that the district would be closed Wednesday and Thursday, with no classes. The district will decide on Thursday afternoon, after forecasts are updated, on whether to hold a remote-learning day on Friday.
— Arthur-Lovington/Atwood-Hammond will be closed Wednesday. All after-school activities are also canceled. Decisions about future cancellations will be communicated as soon as a decision is made.
— Bement will be closed Wednesday and Thursday.
— Blue Ridge will shift to remote learning Wednesday and Thursday.
— Cerro Gordo will not have school Wednesday or Thursday. All after-school practices and evening activities are also canceled.
— DeLand-Weldon will switch to remote learning Wednesday and Thursday. A decision about Friday will be made on Thursday.
— Heritage will be closed on Wednesday.
— Mahomet-Seymour will cash in its first two snow days on Wednesday and Thursday, to be made up at the end of the year. Friday will be a remote-learning day "if necessary," Superintendent Lindsey Hall said.
— Monticello announced today it will shift to remote learning Wednesday and Thursday.
Due to impending weather forecasts Monticello Schools will have two E-Learning days (Wed-Thu). A decision about Friday will be made on Thursday. If we are out Friday it will be a snow day.

— Vic Zimmerman, Supt (@MonticelloCUSD) February 1, 2022
— Rantoul City Schools announced it will be all remote Wednesday and hold a traditional snow day Thursday. Friday is still to be determined, Superintendent Scott Woods said. Students will be sent home today with school materials to complete while they're out of the building. 
— St. Matthew Catholic School in Champaign will use traditional snow days on Wednesday and Thursday, according to Principal Michelle Biggs. A decision about Friday's classes will be made on Thursday.
— St. Thomas More will use a remote-learning day on Wednesday and a traditional snow day on Thursday, according to a message sent to families.
---
Local governments
In Champaign County
— Sheriff Dustin Heuerman has decided to close the Champaign County Courthouse in downtown Urbana on Wednesday and Thursday.
County Executive Darlene Kloeppel said all county offices also will be closed Wednesday and Thursday.
With the forecast calling for several inches of snow on top of the possibility of ice, Heuerman said he did not want to jeopardize employees, courthouse users or in-custody defendants who have to be shuttled between Kankakee and Urbana or between the satellite jail on Lierman and the main courthouse downtown.
"All non-essential persons should plan to stay home during the winter storm during the winter storm so first responders and public works employees can safely do their jobs," said the sheriff.
Heuerman reminded motorists who do get stuck in drifts that their vehicles may not be towed right away.
"It is important that those who do not need to be out stay in," he said, adding that the Champaign County Emergency Management Agency will be working with first responders to help coordinate response to emergency calls for service.
Presiding Judge Randy Rosenbaum said he alerted judges and their clerks on Tuesday to begin rearranging schedules. Anyone with court hearings for Wednesday or Thursday is advised to stay in touch with their attorneys about rescheduling.
— The Champaign County Highway Department will be working around the clock during the storm to keep the roads open to travel. In the event that the precipiation and wind becomes to dangerous for drivers to navigate, an email will be sent updating the prognosis for clearing roads.
In Champaign
Ahead of the storm, the Champaign City Building and public works facility and the Champaign Public Library will be closed to the public Wednesday and Thursday. Employees will be available remotely to answer questions during business hours.
Emergency staff will be available 24/7 at the public works facility. To expedite plowing, the city is encouraging motorists to park off the street when possible.
"We are following the plans outlined in the City's Snow and Ice Control Plan," Operations Manager Cory Conrad said. "Crews will report for duty at 11:15 p.m. tonight and we will continue around-the-clock operations until the snow and ice control plan actions are complete."
In Urbana
— The city announced Tuesday afternoon that the City Building, public works facility, Landscape Recycling Center and Urbana Free Library would all be closed on Wednesday and Thursday.
— The Urbana Park District announced that all programs are canceled and all facilities closed on Wednesday and Thursday. A decision about Friday will be made Thursday afternoon.
— The city will work around the clock to removal snow, with about 12 crew members per 12 hours. The primary streets to be cleared first are Bradley, Broadway, Colorado, Florida, Lincoln, Pennsylvania, Springfield and South Lierman avenues; Green, Kinch, Main, Race, Vine and Washington streets; Philo and Windsor roads; and Mumford Drive.
It is the policy of the public works department to remove all snow and ice from sidewalks adjacent to city-owned buildings and property. Property owners within identified snow removal districts are required to clear the adjacent public sidewalk of snow and ice. 
In Savoy
The Savoy Recreation Center announced Tuesday afternoon that it will be closed Wednesday and Thursday.
In Danville
— Public works crews will be doing two passes on each street while snow is falling and then start going curb to curb when it starts to end. Everyone is asked to stay off the street and park vehicles in driveways, or risk them becoming buried.
— Danville Mass Transit said it will not operate Wednesday and Thursday "due to the anticipated weather combinations of ice, snow and wind. ... The safety of our community is of utmost importance." Service on Friday may also start on a delayed schedule.
— The Danville Public Library will be closed Wednesday and Thursday, and plans to reopen at 9 a.m. Friday. Curbside pickup and access to the computer lab is available until 7 p.m. Tuesday.
In Rantoul
The village will enact its emergency snow routes beginning at 11 p.m. Tuesday. Any vehicles left on the street along those routes will be towed. Public Works will begin de-icing and plowing late Tuesday, continuing into Wednesday morning. Forum Fitness Center will be set up as an emergency warming shelter. Anyone needing shelter should go to the Forum between 6 a.m. and 9 p.m., or call 217-892-6800 after 9 p.m.
Elsewhere in the area
Arcola: No one may park any vehicles on the following public streets within 12 hours after a snowfall of 3 inches or more: Elm, both sides of Jefferson, Locust, Main and Washington.
Arthur: A snow emergency will be declared as soon as 2 inches have fallen. All vehicles should be removed from village streets to assist in snow removal. If a street becomes impassable due to multiple vehicles parked there, the village might have them towed. Let faucets drip to prevent pipes freezing. Stay home if possible.
Clinton: A snow-route parking ban will be in effect after 2 inches of snow accumulates. Alternative parking should be sought. Vehicles not moved along a snow route will be towed. The routes include Main Street east and west, Center Street north and south, North Walnut to Cromwell Drive, Illini Drive, Kleemann Drive, Kirkwood Drive and Kirkwood West, Alexander Street to Macon and George, George Street to Woodlawn Street to Cain Street to Business 51, Hillcrest Drive to Colonial Drive to Holiday Drive, Park Lane to Illini Drive, Rosewood to Leander, Leander to Illinois 10 and 54, Washington street and Square, and the Warner Hospital vicinity.
Gibson City: A snow emergency will be effect starting at 6 p.m. Tuesday until further notice. Parking will not be allowed downtown or on any snow routes until snow has been removed. The city is putting together a list of people who have snowmobiles to help if necessary to deliver medications and assist with rescues and in the community and surrounding area. If interested, call or text Mayor Dan Dickey at 217-781-1905.
Homer: The fire protection district is asking that any snowmobile owners age 18 or older with a valid driver's license who are willing to help during the storm to contact the department. Send the chief a message at 217-621-1096 with your name, phone number and where your snowmobile is located.
Hoopeston: The city will activate emergency snow route plans at 6 p.m. Tuesday. They will remain active until the weather system passes. All vehicles have to be off snow routes or they will be towed.
Mahomet: In the event the village declares a snow emergency, designated snow routes are the following streets: Center, Marietta, Peacock, Fawn Drive, North and South Garden Court, Vista View and all of the Northridge subdivision. Anyone parked on these streets will be towed at the owner's expense.
Mansfield: Because of the high amount of snow forecast for the area, cars need to be moved off the road at Lakeside Village and on Jefferson and Oliver streets, or they may be snowed in. Snow could be falling at around 2 inches per hour at times. Staff will begin snow-removal operations early Wednesday morning, using all equipment on hand.
Vermilion County Department of Animal Regulation: The department will be out looking for pets that are lacking shelter, no matter what breed. All dogs are required to have access to shelter that protects them from the elements, whether they use it or not. Anyone who sees an address in need is asked to call 217-431-2600, then press 1, between 8:30 a.m. and 4:30 p.m. Monday through Friday. Call 911 after hours for animal control to be dispatched. If possible, please take photos and video to give to authorities.
---
Community events
— After already having to reschedule his Champaign gig three times, Gordon Lightfoot certainly wasn't going to let an impending snowstorm stop him from taking the stage Tuesday night at the Virginia Theatre.
"The show's happening," theater Director Steven Bentz said today. "He's had a few hurdles, but he keeps going because he loves what he does."
Lightfoot was first scheduled to play the Virginia on Sept. 24, 2019. That show had to be rescheduled until March 30, 2020, after the "Sundown" singer/songwriter injured his leg. The second date was called off due to the pandemic and rescheduled for Aug. 16, 2021. That concert was canceled due to another injury.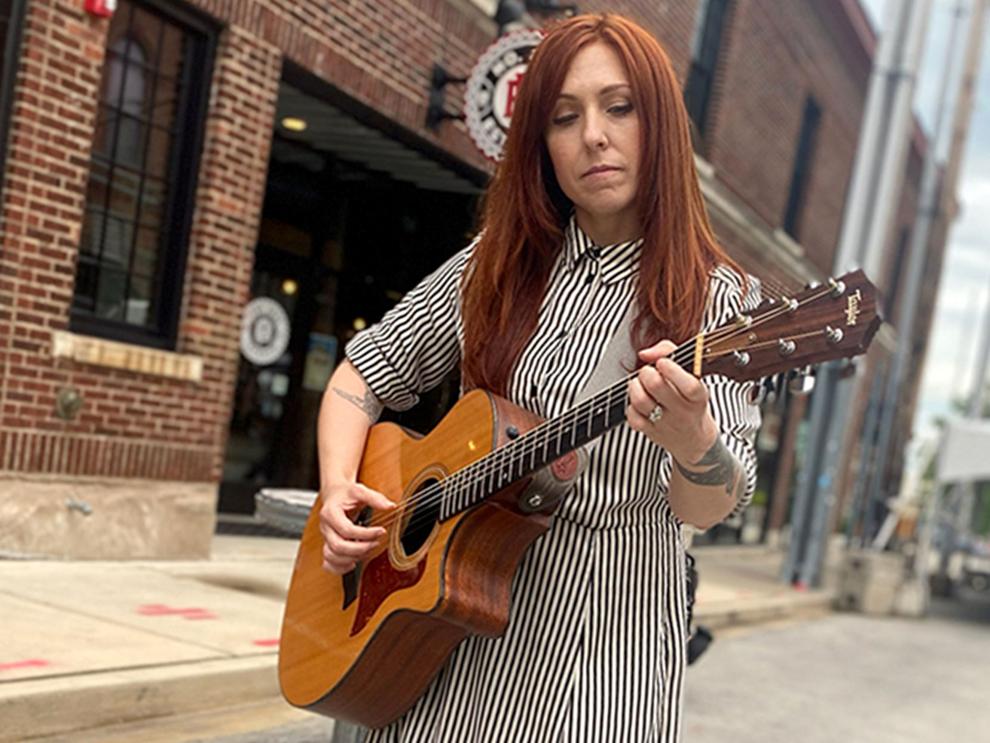 Doors open at 7 p.m. today with local artist Kayla Brown set to open at 8 p.m. After Lightfoot plays, he is scheduled to travel east for a concert in Pennsylvania.
"The fans who will be here are his fans," Bentz said. "They really wanted this show to happen."
— Family Service of Champaign County and the Stevick Senior Center will be closed Wednesday and Thursday, according to Director Pam Jacobsen.
— The Don Moyer Boys & Girls Club in Champaign will be closed Wednesday.
---
Crunching the numbers
It's the first heavy snowfall of the new year in C-U, which has seen a total accumulation of just 2.2 inches so far in the 2021-22 window.
Here are the top five years of snowfall in Champaign:
1977-78: 67.2 inches
1981-82: 58.4 inches
1961-62: 45.9 inches
1983-84: 44.9 inches
1963-64: 44.3 inches